1968 Red Stang Coquitlam 88

1968 MUSTANG CONVERTIBLE
SOLD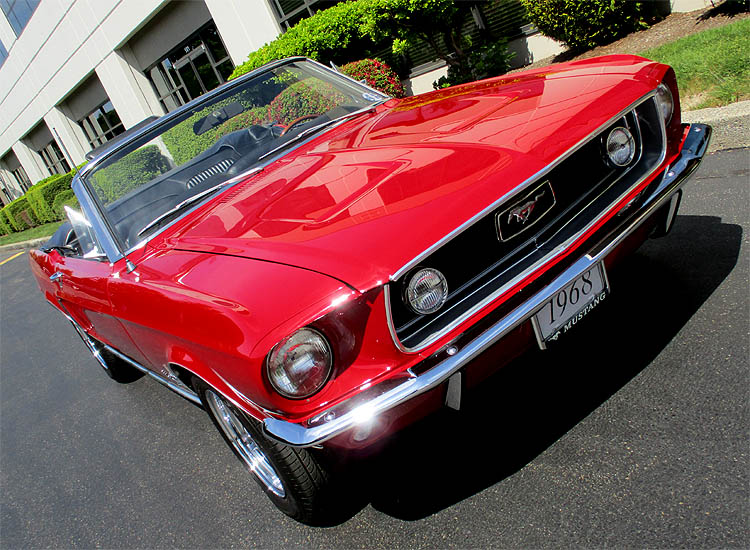 1968 MUSTANG CONVERTIBLE, 8T03C, 289, Select Shift C4, 2.79:1 axle, handling package, power steering, power disc brakes, power top with folding glass back window, GT valence with quad tips, deluxe interior, Corso wood wheel, GT fog lamps, turn signal hood, Styled Steel wheels, Philco pushbutton AM radio, buckets, Sports console, tinted glass, ACC floor mats, deluxe seatbelts, remote mirror, day/night mirror, Visibility Group, 2 speed wipers w/ washers, Candyapple Red, Black interior, White top.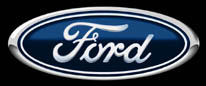 The Mustang Convertible was refined on a continual basis through to 1968 to retain it's status as the benchmark for 60's style and performance. A no-corners-cut, no expense spared restoration
(2022)
with only test miles driven since completion, this Mustang re-defines the term showroom new. Every aspect of the current condition level of this particular Mustang convertible is what you would expect from a top end restoration with high-lights that include; Concours level Base/Clear paint finish (10 out of 10), immaculate undercarriage, show quality OE exterior chrome and stainless, new OE correct pinpoint grain power top with glass backlite, show quality interior, professionaly rebuilt drivetrain, picture documented restoration, perfect exterior glass,
West Coast car since 1982,
88,902 original miles and showroom stored to name a few with everything restored accurate to it's door data plate right down to it's T code Candy Apple Red exterior color. As well the mechanical report for this Mustang can be summed as flawless with everything sorted and in nothing less than perfect working order from the seat belt warning light right down to it's original issue Philco AM radio.
The Mustang Convertible held all the sales cards for Ford delivering function and style in a way no other performance car could equal in 1968. This particular Mustang offers as complete a package you could ever ask for in a 1968 Convertible with options that include; 289 engine, 4 piston power Disc brakes, Select Shift transmission, 22:1power steering, full length floor console, road lamps, dual exhaust with stainless GT extensions, Visibility Group, tinted glass, handling package, power top, deluxe interior and Styled steel wheels to name a few. As well this is a December/8/1967 built, Marti Autoworks documented car that still retains most of its Metuchen issue sheet metal with all body numbers in tact and matching from the trunk channel right through to the all important 3 front fender Vin stamps. If driveabilty, lasting value and meticulous attention to detail are checkmarks on your Mustang shopping list, you'd be hard-pressed to top this particular 68 Mustang Convertible. A no dissapointments car for the serious buyer. Price; Private sale by appointment only. Our service team will ensure that your car will leave to you turn key and professionaly detailed with all the necessary paperwork to register the car anywhere in North America. We can assist in all aspects of worldwide shipping. Buyers are always encouraged to call us direct to answer questions or to assist with purchase arrangements at (604) 617 2225 or Email us at detroit60cars@aol.com Terms and conditions: Vehicle is sold as is with no warranty implied unless otherwise stated in the description.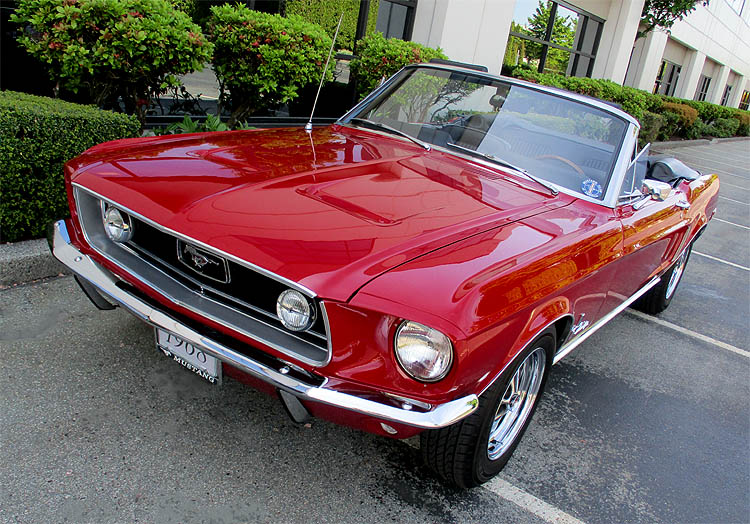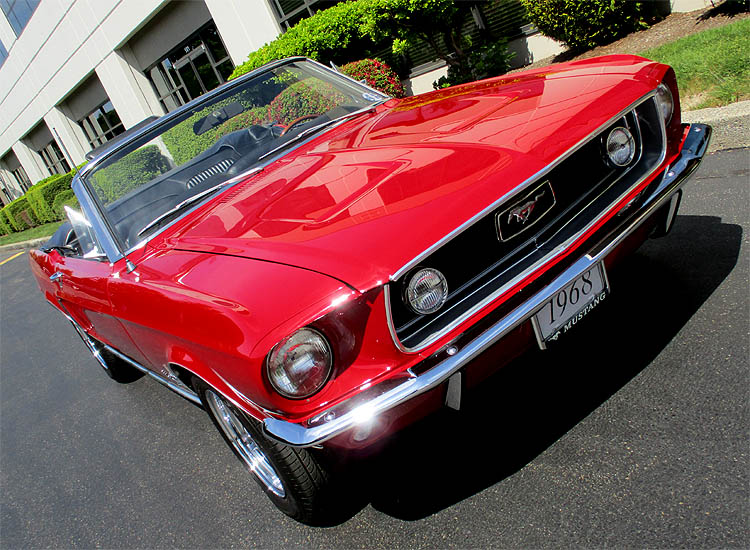 It's safe to say that the 1968 Mustang V8 Convertible was one of the most popular performance cars during the mid sixties and to this day the demand for first generation Mustang Convertibles is stronger than ever. Restored with absolutley no expense spared, this car literally looks like it just came off the page of a 68 Mustang sales brochure.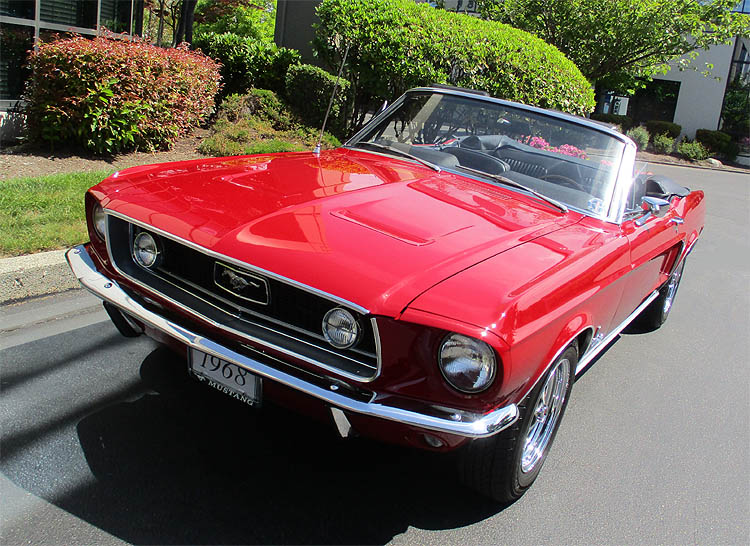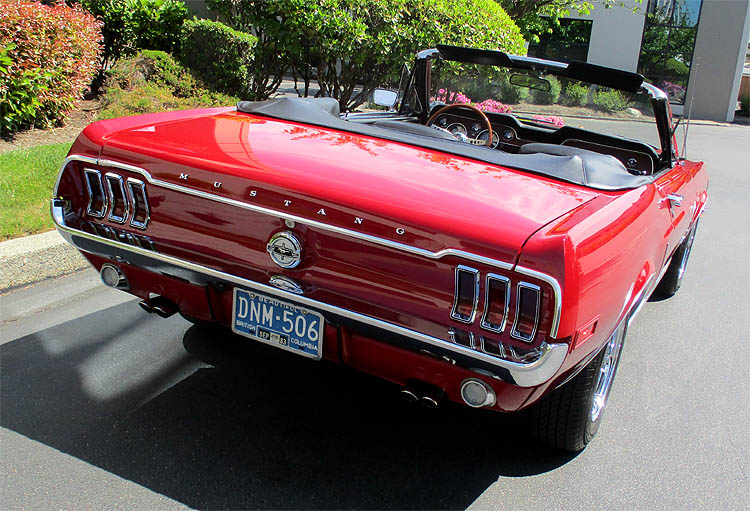 There's nothing that can match the 68 Mustang Convertible as a complete street package being a low maintenance classic car that can almost double as a daily driver. Where this particular Mustang makes no excuses for is in it's drivability with options that include; Windsor 289 engine, power steering, power assist 4 piston Disc brakes, dual exhaust with GT extensions, GT driving lamps, turn signal hood, styled steel wheels, and competition handling package.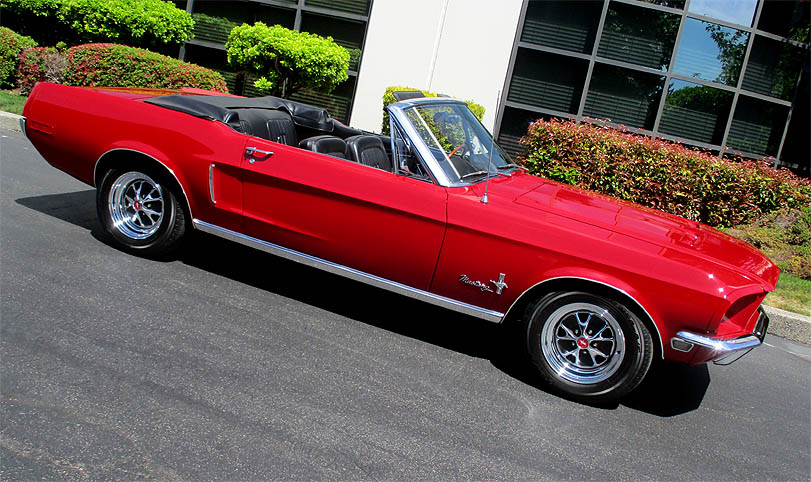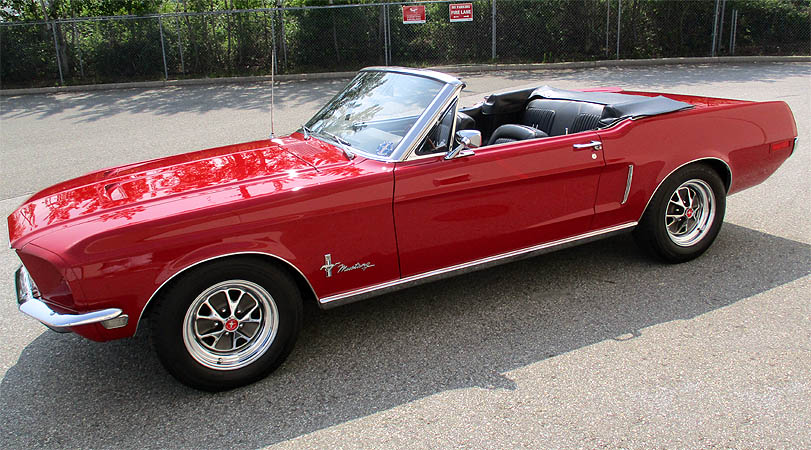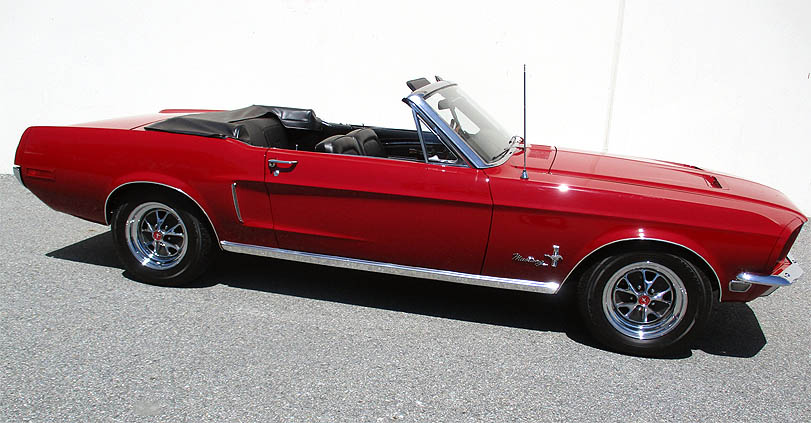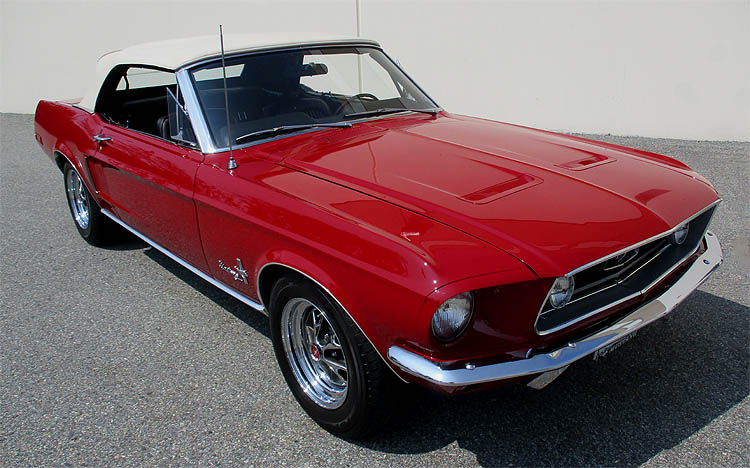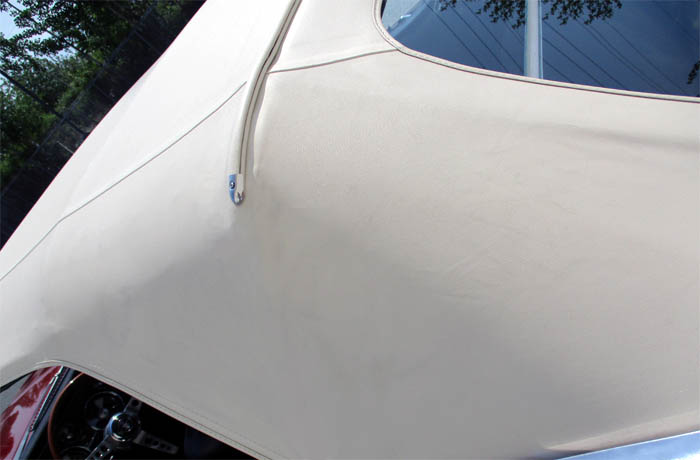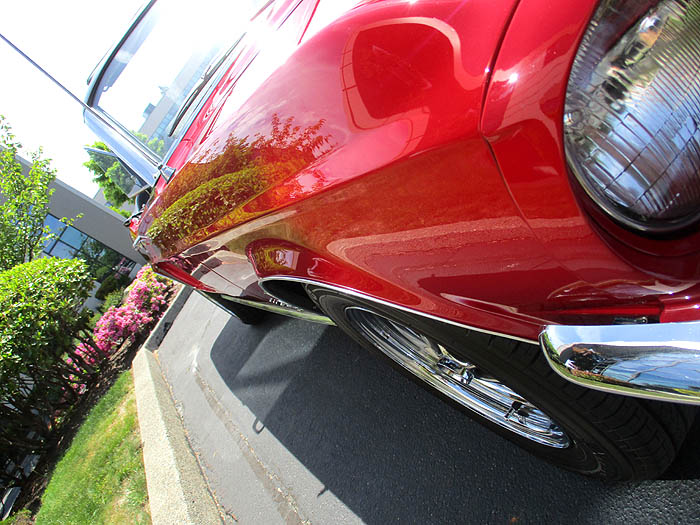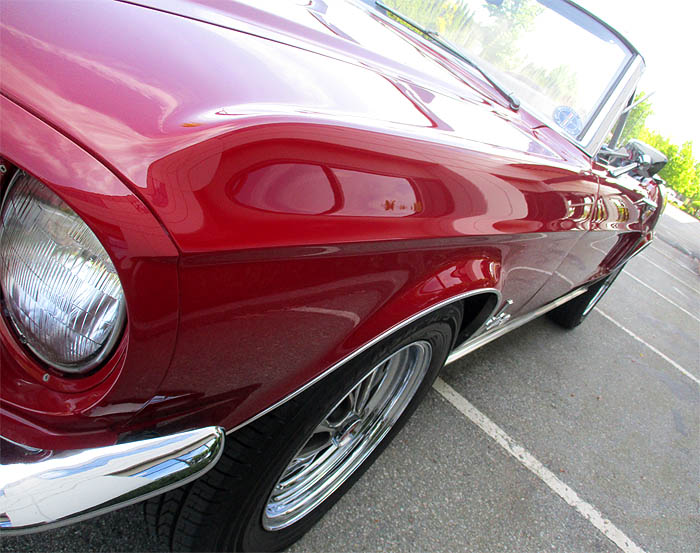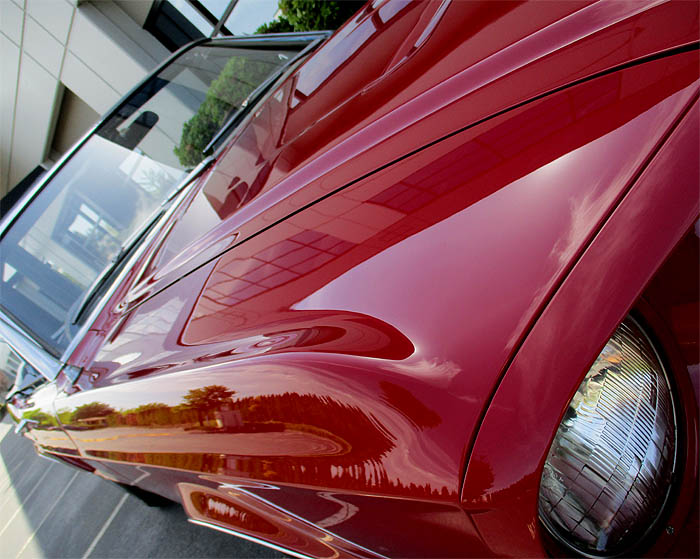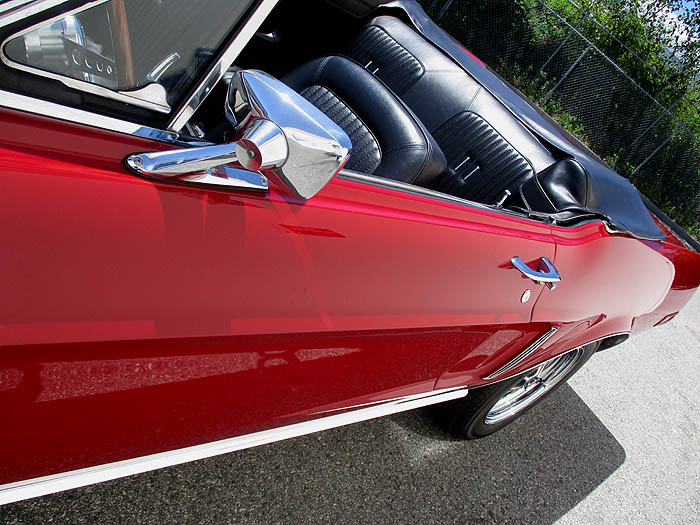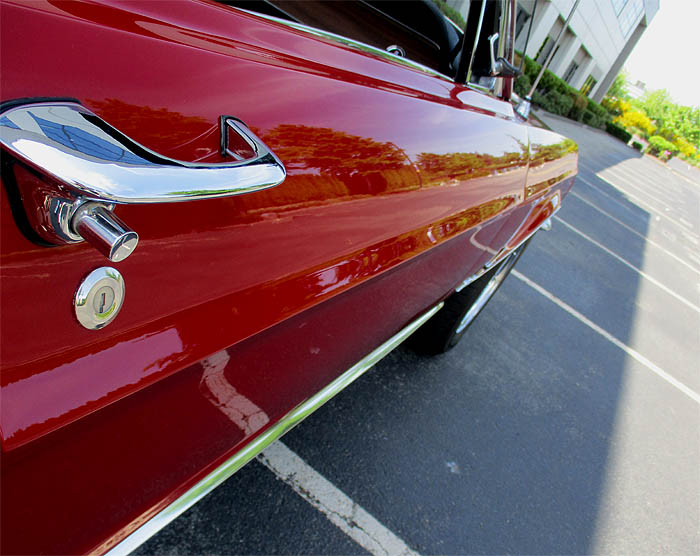 This is a turn-key, no expense spared restoration with high-lights that include; Show quality color sanded and polished Base/Clear paint finish, concours level chrome and exterior stainless, flawless Carlite stamped exterior glass, new Pinpoint grain power top with folding glass back window, all new correct Black rosette vinyl interior, oxide undercarraige floors to name a few. As well this is a fully sorted car that runs and drives like an absolute dream with only test miles driven since restored and spends it's parked time in a climate controlled showroom. Feel free to contact us for further information in regards to this Mustang at (604) 617 -2225 or Email us at detroit60cars@aol.com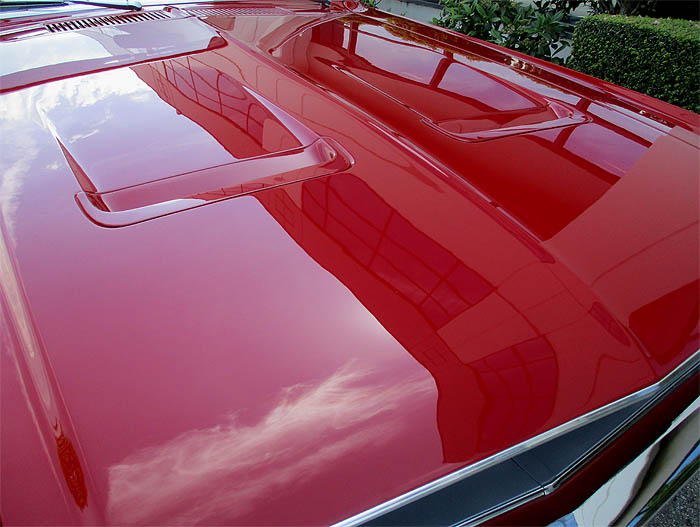 The paint finish on this car is a virtual concours work of art that features some of the most mile deep stretches of PPG Base/Clear Candy Apple Red you'll ever see on a 68 Mustang right through to the underside of the doors. All new exterior stainless, like new glass and triple plate chrome showcase an exterior package that literally looks like a rolling house of mirrors.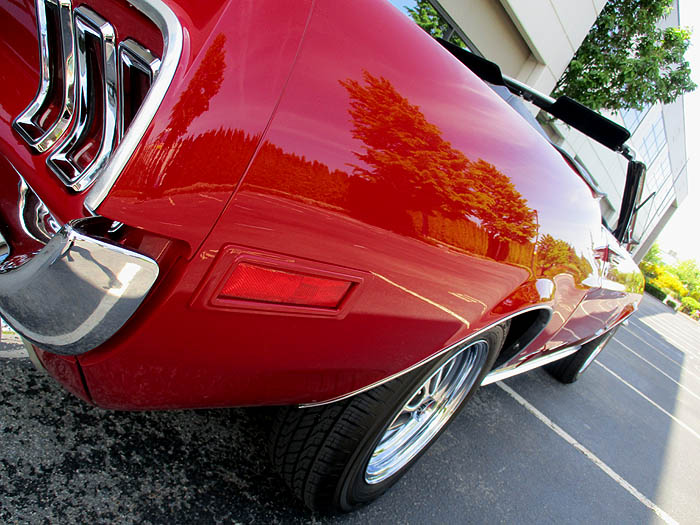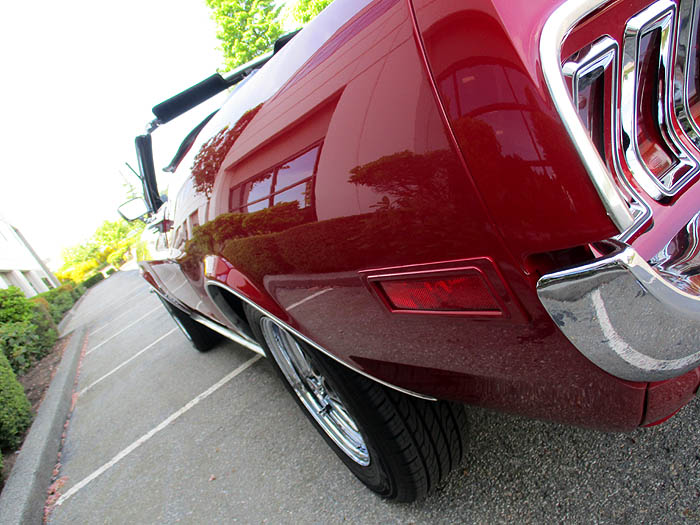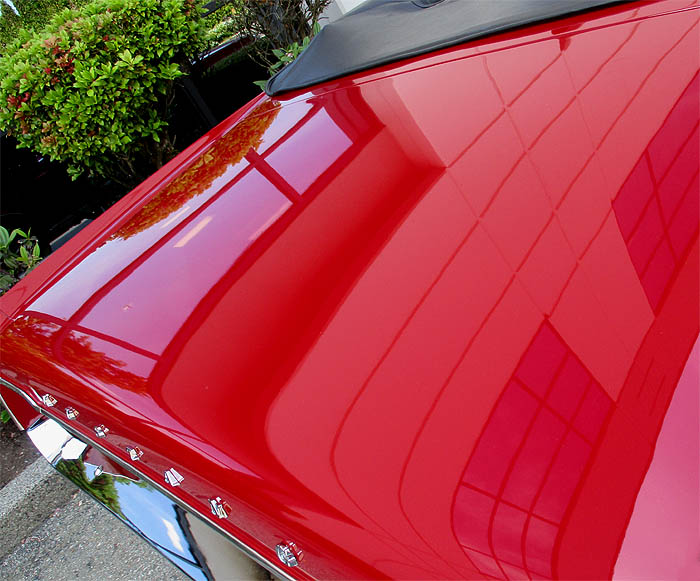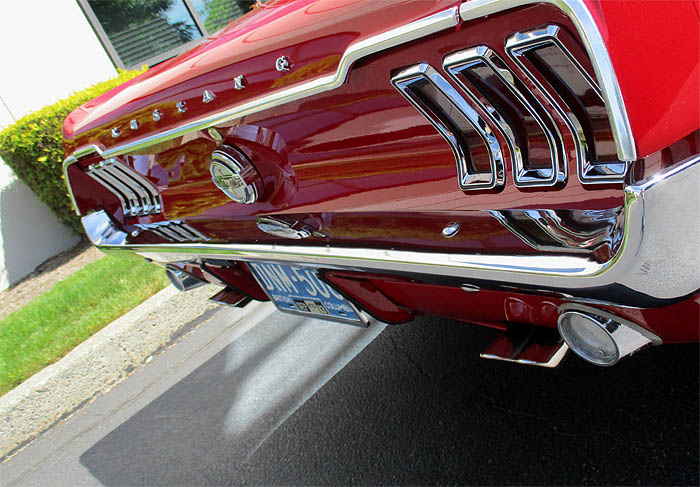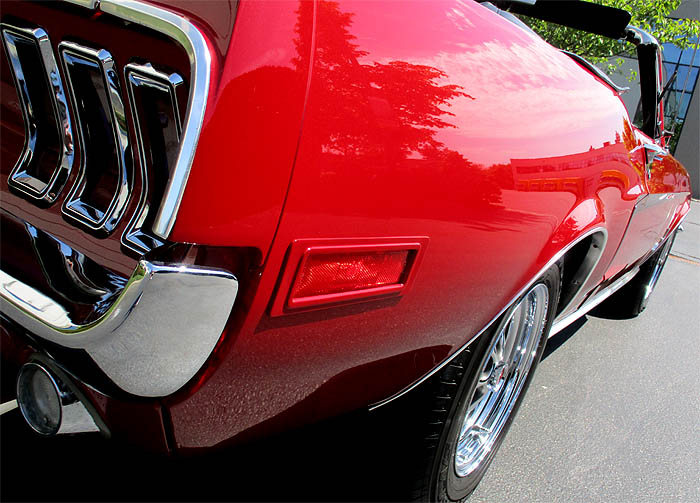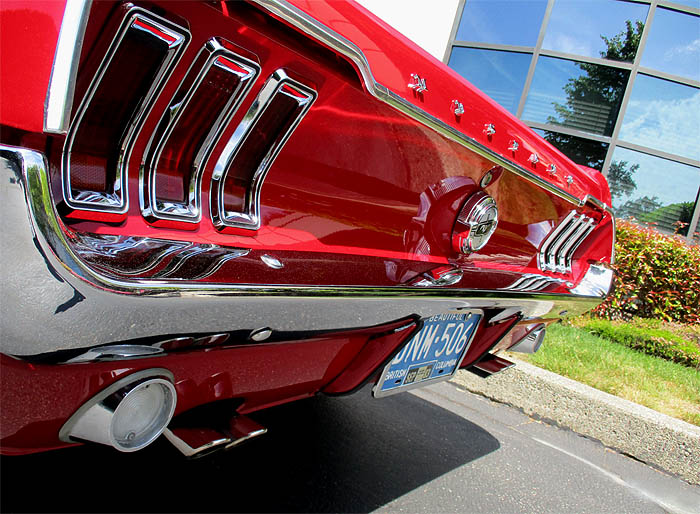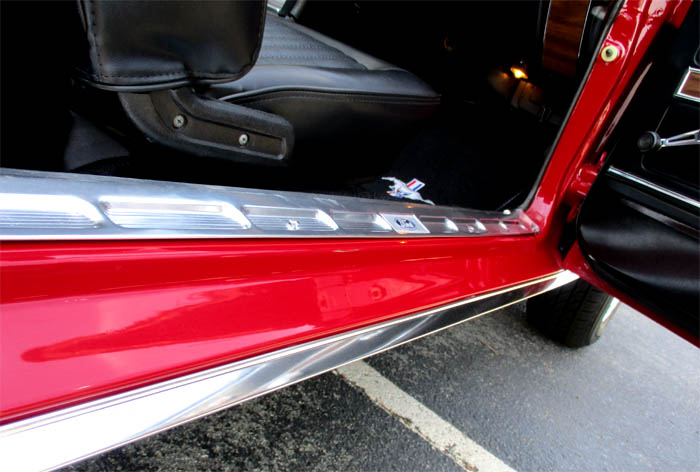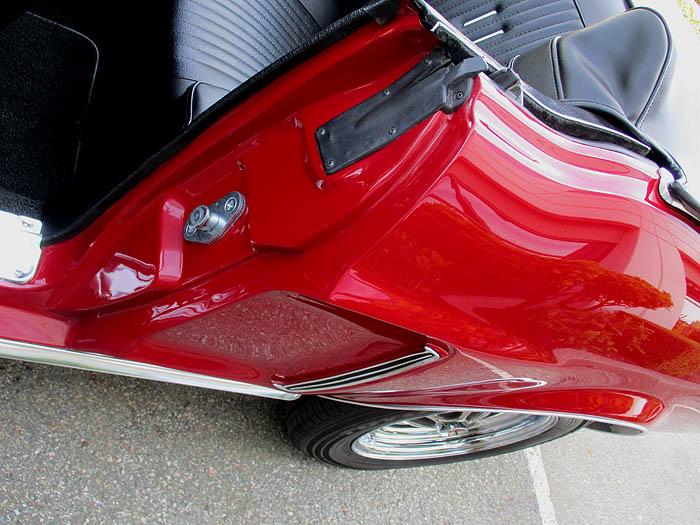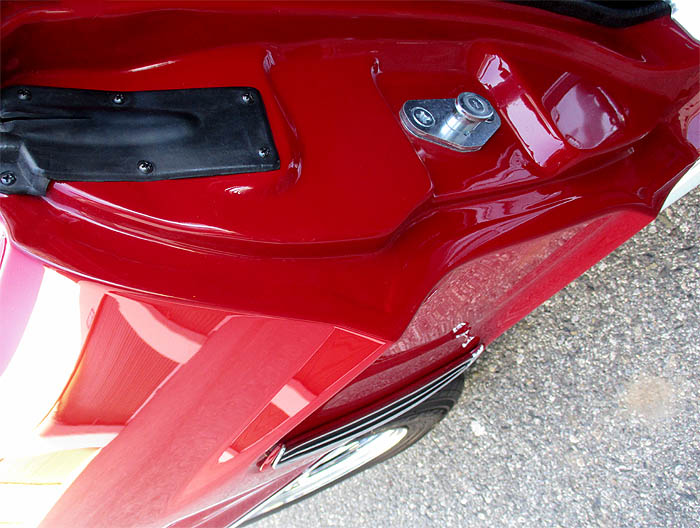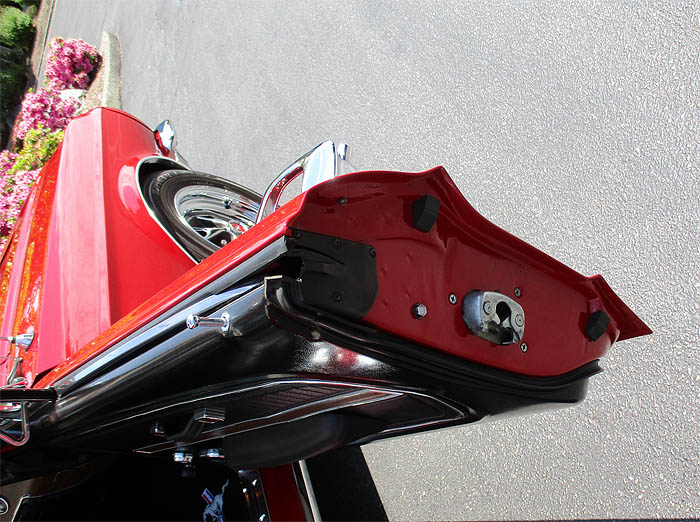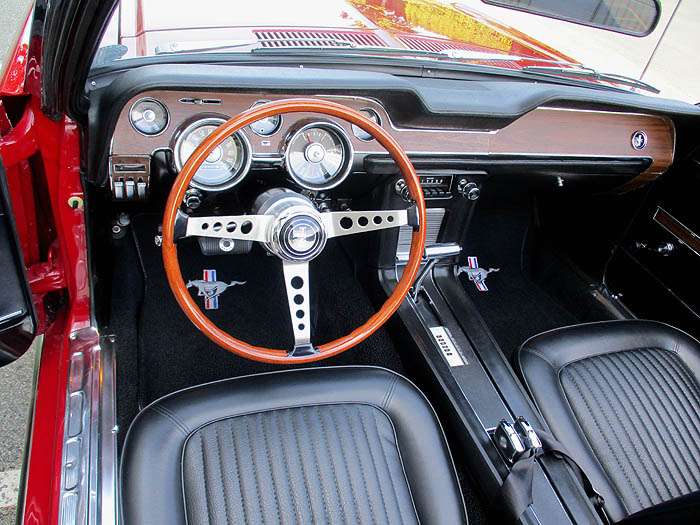 Turning back the clock on every interior component via Year One, this office is as close as you can get to day one short of buying a brand new Mustang Convertible right off the dealership floor in 1968. Options here include; full length padded floor console, deluxe seat belts, seat belt warning light, Carlite tinted glass, power steering, power assist top, Philco pushbutton AM radio, interior light package and user friendly Cruise-O-Matic transmission to name a few.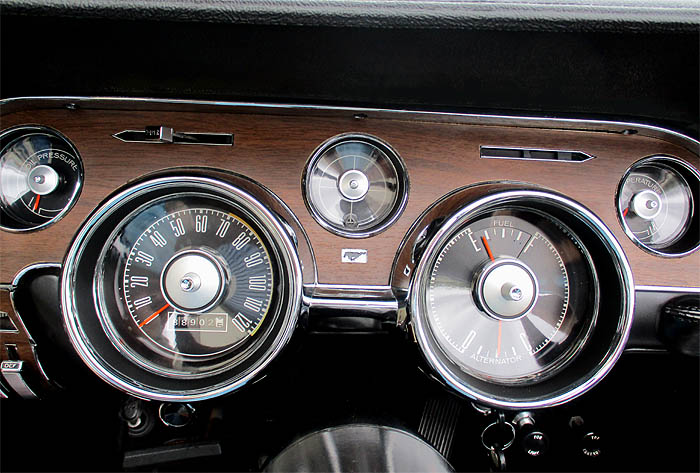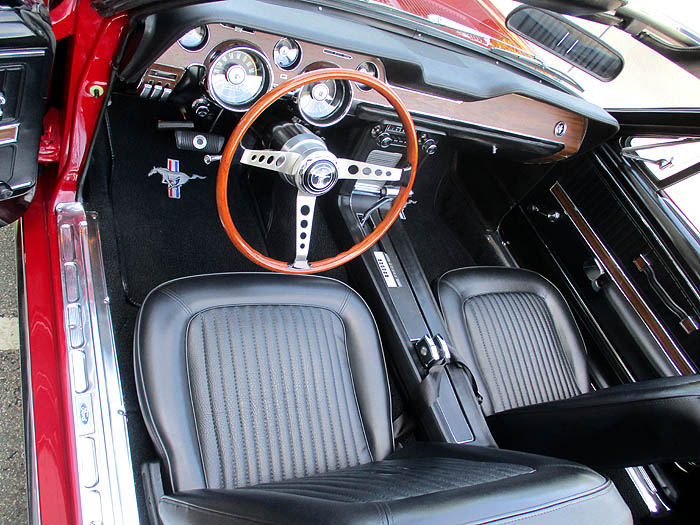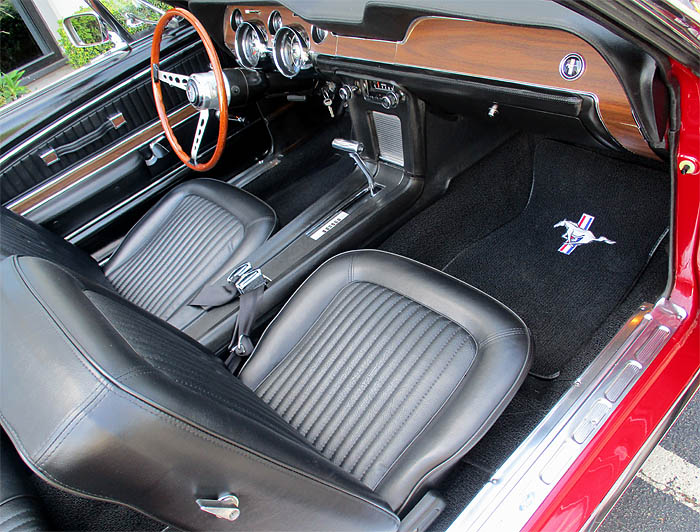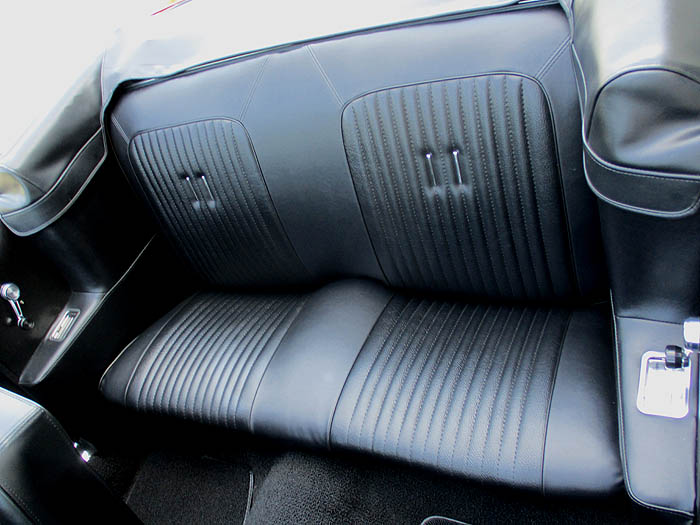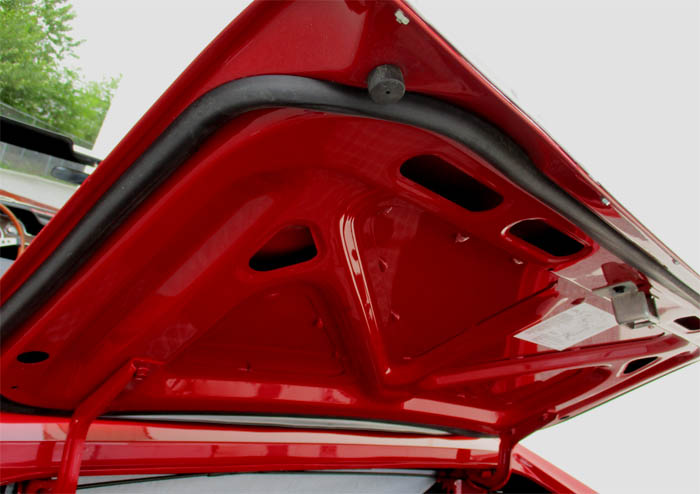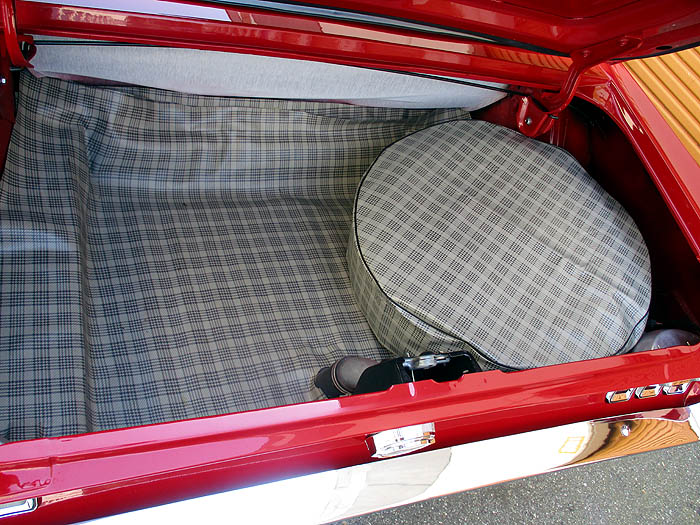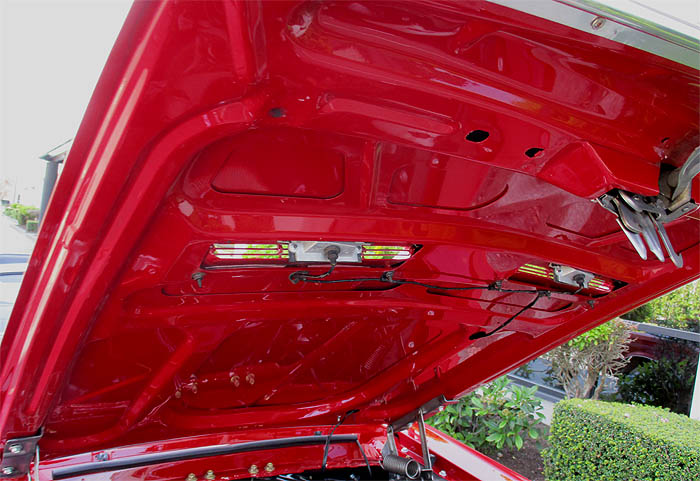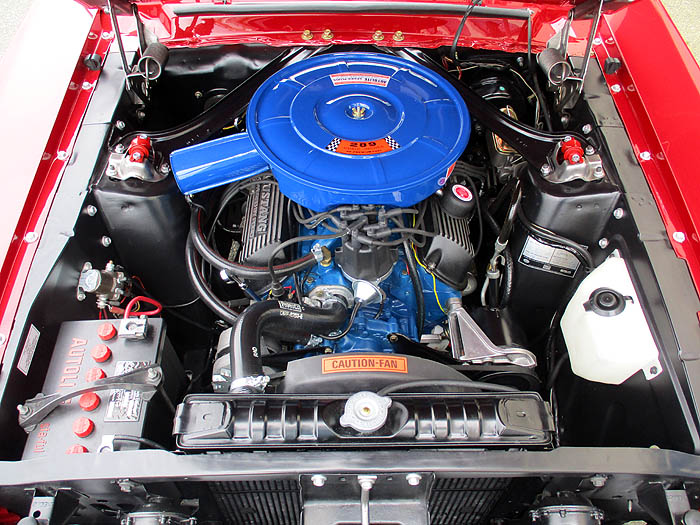 This engine has been professionally rebuilt from top to bottom in 2023 with bills to show with everything sitting in an absolutely pristine engine bay. Every other aspect of this drivetrain has been rebuilt (2023) with no expense spared from it's original C4 transmission right back to its factory issue 2:73 conventional rear axle.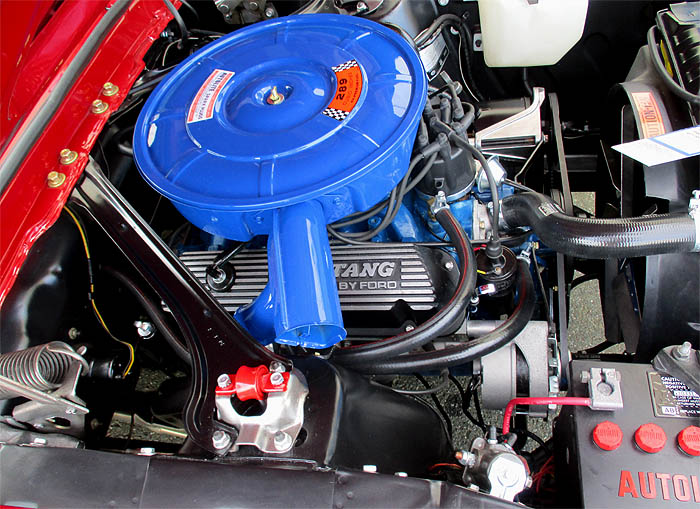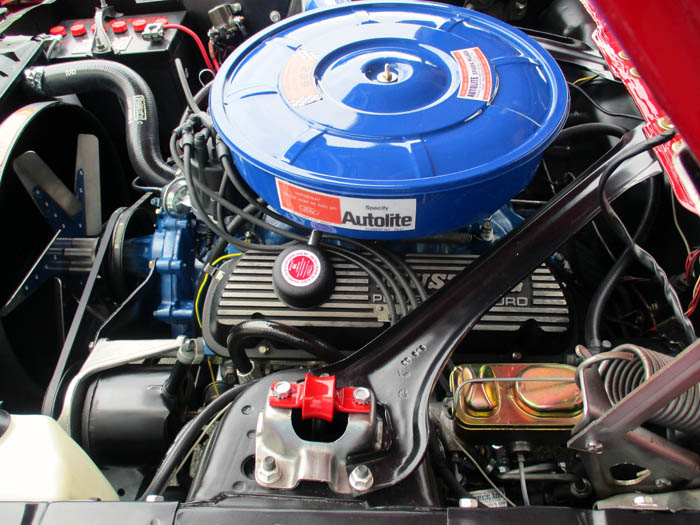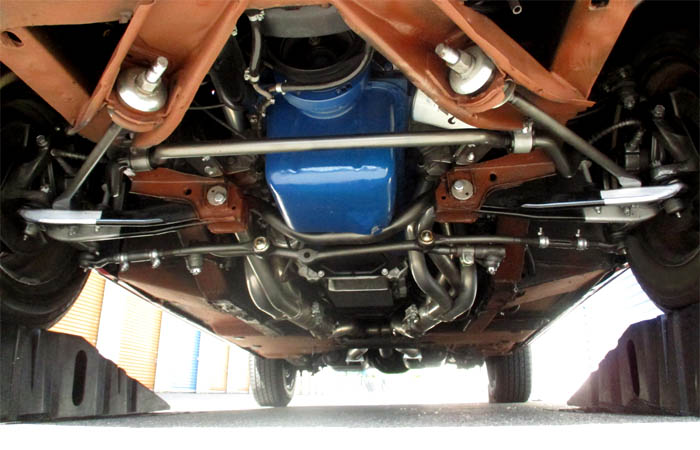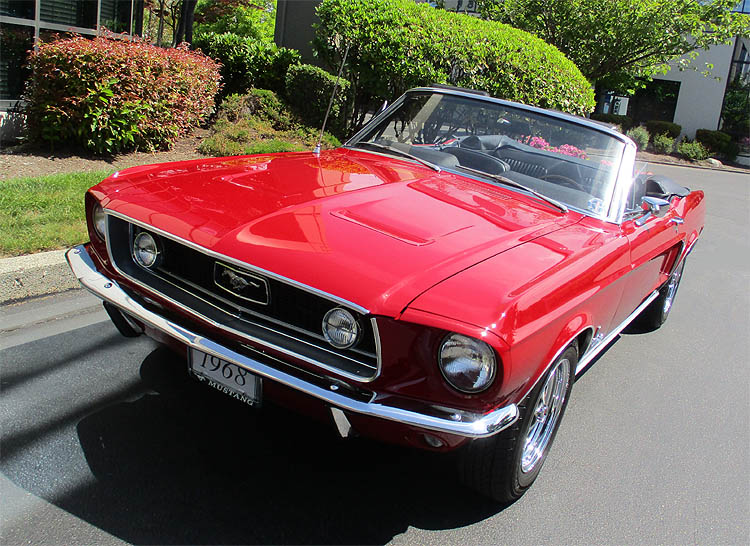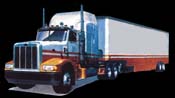 Fast shipping arranged
to anywhere in the world
Contact:
Email: Detroit60cars@aol.com
Business Hours: Monday - Saturday 9am to 5pm Pacific Standard Time. Closed Sundays..
Sales Phone: (604) 617 2225
Copyright 1998 Detroit60.com.