2001 Bullitt Mustang

2001 BULLITT MUSTANG
SOLD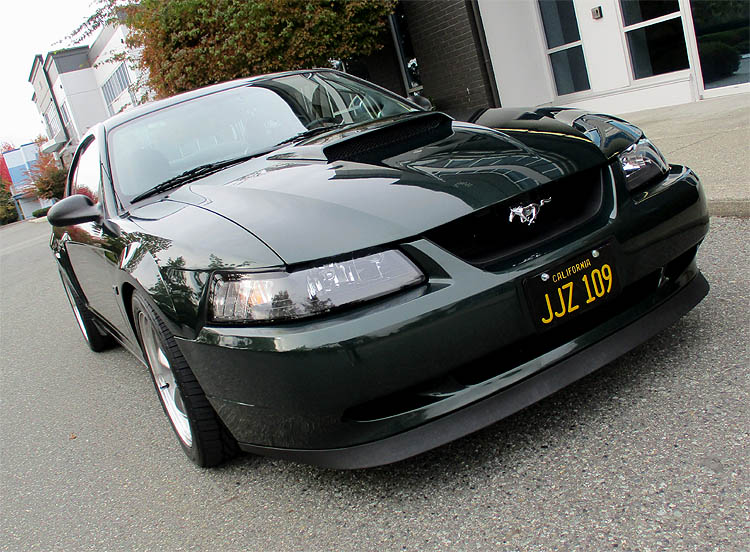 2001 BULLITT MUSTANG, 4.6 DOHC V8, Tremec 5 speed, Limited Slip, traction control, ABS, power steering, power windows, power locks, 4 wheel Brembo power disc brakes, power trunk, power mirrors, 16 way power driver's seat, leather, Heritage gauge package, AM/FM, rear defog, Bullitt wheels, cruise control, keyless entry, alarm, intermittent wipers, Highland Green, Black interior.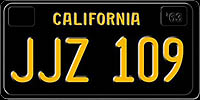 Ford Motor Co. made a modern day comeback with production of the Bullitt Mustang with the end result being one of the most desirable street cars to come out of Ford's performance car lineup in 2001
. Absolutely immaculate wouldn't begin to describe the condition level of this particular Bullitt that literally looks as good as the day it rolled off the showroom floor in 2001. And along with it's immaculate condition level this particular Bullitt has been given over $15K in performance and appearance upgrades some of which include;
Vortech V2 Supercharger
(polished kit), 3.6 pulley, Flo Tech off road H pipe, Magnaflow stainless steel 2.5" chambered cat back, one piece driveshaft,
FRPP 3:73 gears,
Steeda Tri Ax short throw shifter, professionally tuned and programmed, Eibach Sport Line lowering springs,
18" Anthracite Bullitt wheels,
Mach1 chin spoiler, 9 year ceramic coat paint finish (house of mirrors finish) and black housing LED headlights to name a few. Other notables include; 2 owner car, service records from new, window sticker, lifelong West Coast car, purchased new at Cam Clark Ford in Vancouver B.C., rare Bullitt promotional package,
# 1439
of 3041 built,
2 key fobs, owners manuals with dealership business cards. As well this is a turn-key car that runs and drives like new with everything mechanically sorted and in nothing less than perfect working order right down to the last interior light.
Long term value, drivability and unrelenting attention to detail combine to make for one of the absolute nicest examples of a 2001 Bullitt Mustang you'll find anywhere. An excellent addition to any Mustang collection for the serious buyer only. Included with the sale is all related documentation. Sorry no trades, inspections welcomed. private sale by appointment only. Our service team will ensure that your car will leave to you turn key and professionaly detailed with all the necessary paperwork to register the car anywhere in North America. Buyers are always encouraged to call us direct to answer questions or to assist with purchase arrangements at (604) 617 2225 or Email us at detroit60cars@aol.com Terms and conditions: Vehicle is sold as is with no warranty implied unless otherwise stated in the description. SOLD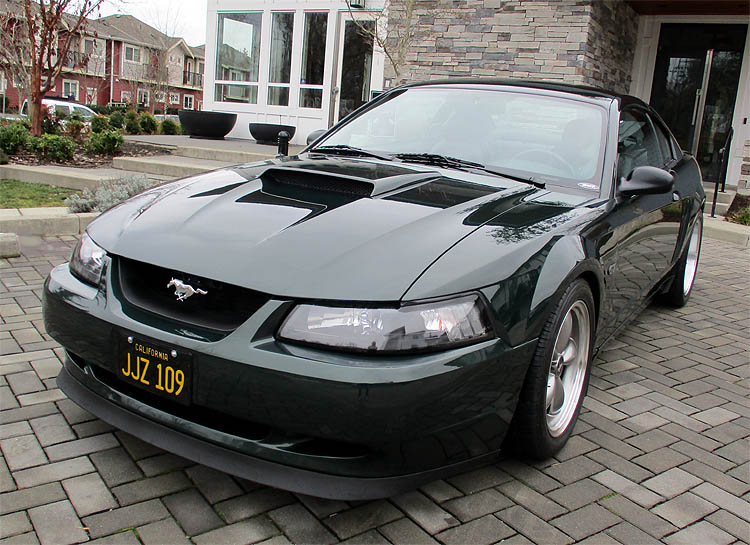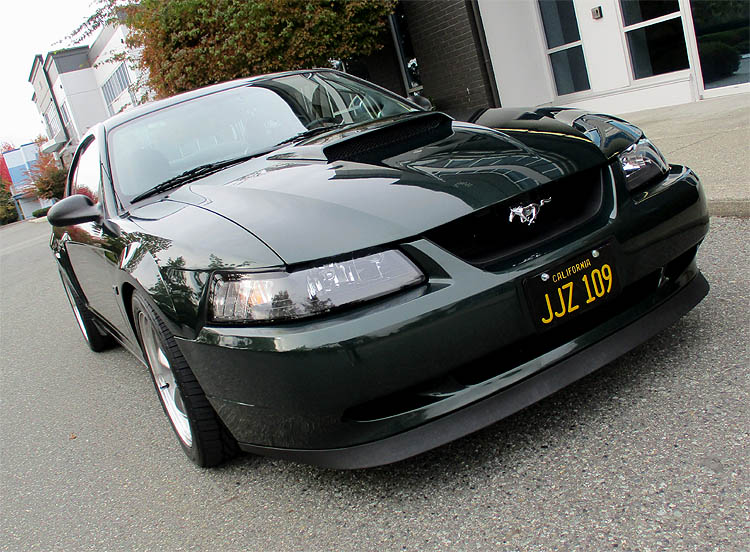 An icon of car culture, the Bullitt Mustang continues to set records as one of the most desirable commodities in the performance car marketplace. Look up thrill Ride in the Mustang unabridged dictionary and you'll likely find a picture of this particular Bullitt next to the definition that has all of the ambience and performance of the original McQueen movie car.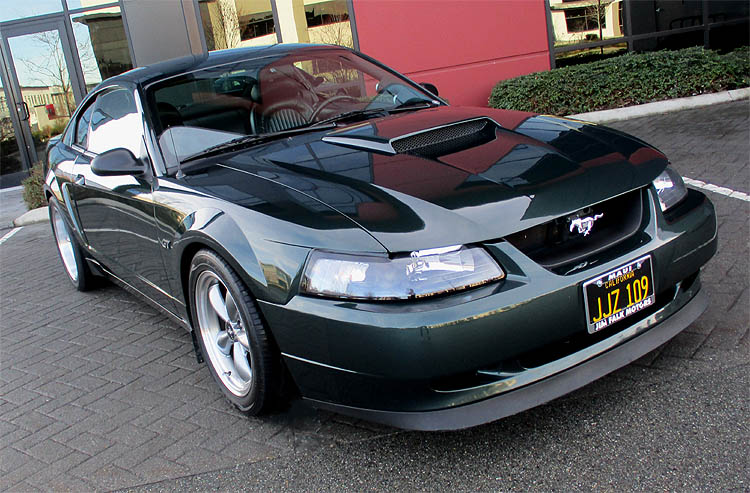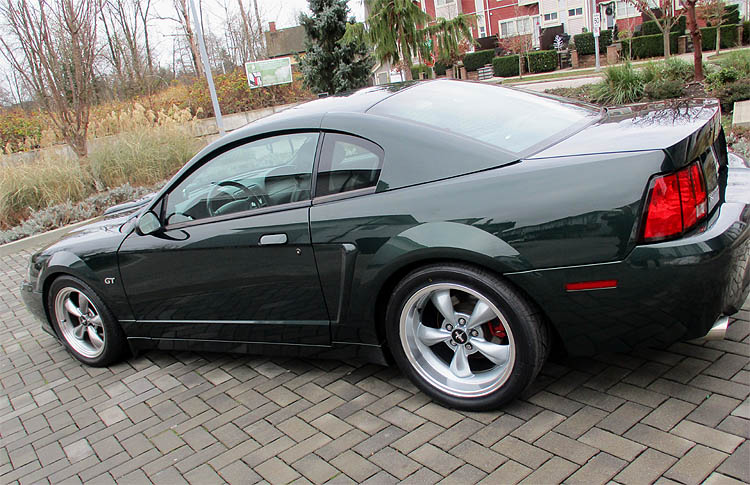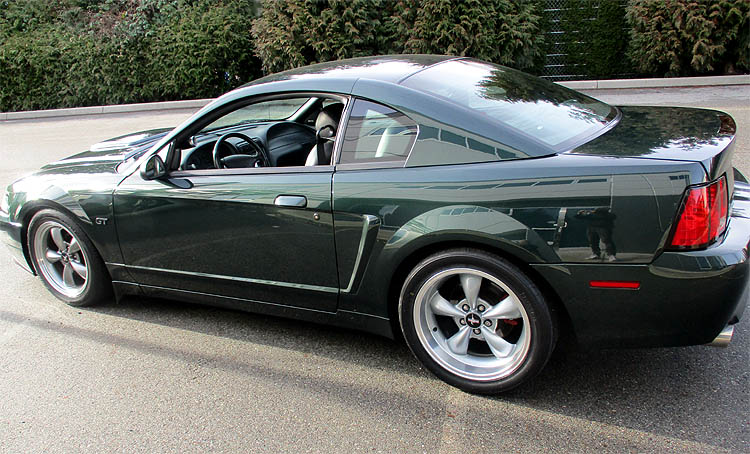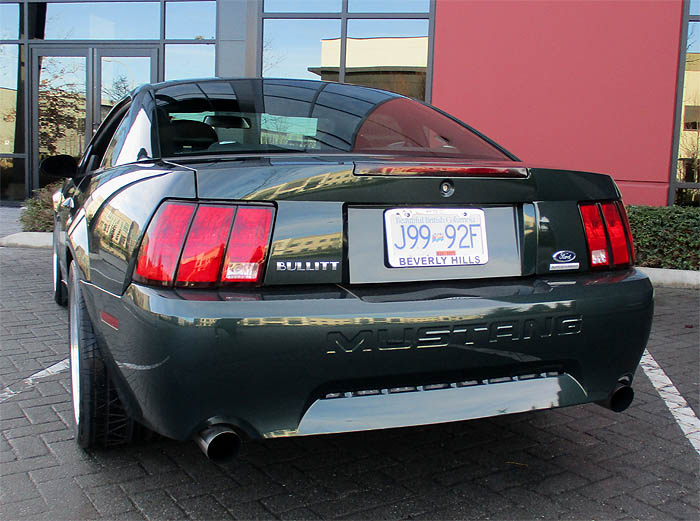 For the driver who liked to finess the road the 2001 Bullitt Mustang was a balanced street package that checked all of the boxes from a handling and drivability standpoint. This particular Bullitt is a verified corner carver thanks in part to Eibach lowering springs, 18" American Racing Bullitt wheels, Nitto Invo tires, Brembo vented disc brakes with ceramic pads, MM caster and camber plates, Tokiko shocks, factory frame connectors and specialized sway bars to name a few. As well this is a user friendly, fully sorted car that runs and drives like an absolute dream with no issues whatsoever.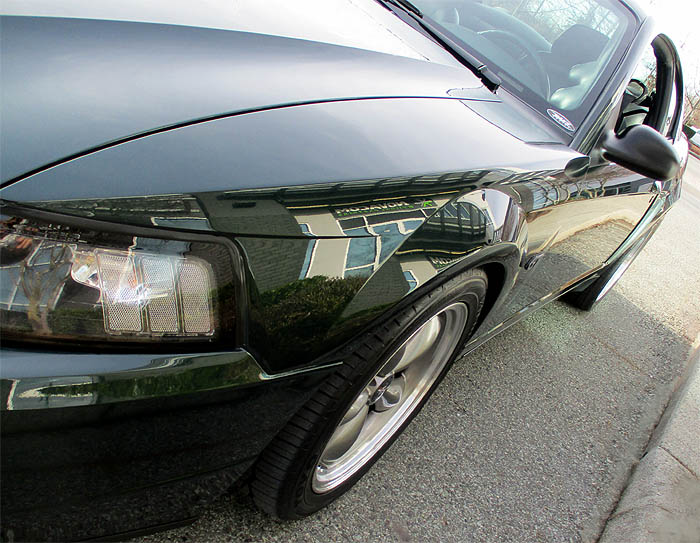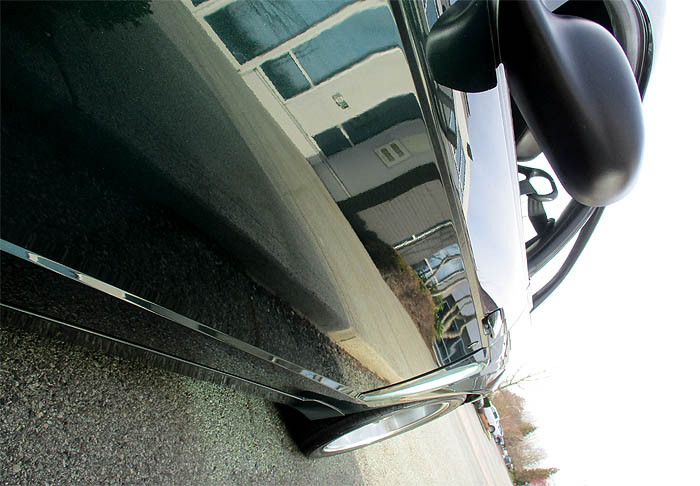 This is one of 1439 of 3041 Highland Green Bullitts produced for 2001 that's highlighted by a Ceramic Coat paint finish finish that literally looks like a rolling house of mirrors right through to the door jams. Eibach lowering springs, black housing LED headlights and 18" American Racing Anthracite Bullitt wheels complete an exterior package that looks nothing short of outstanding.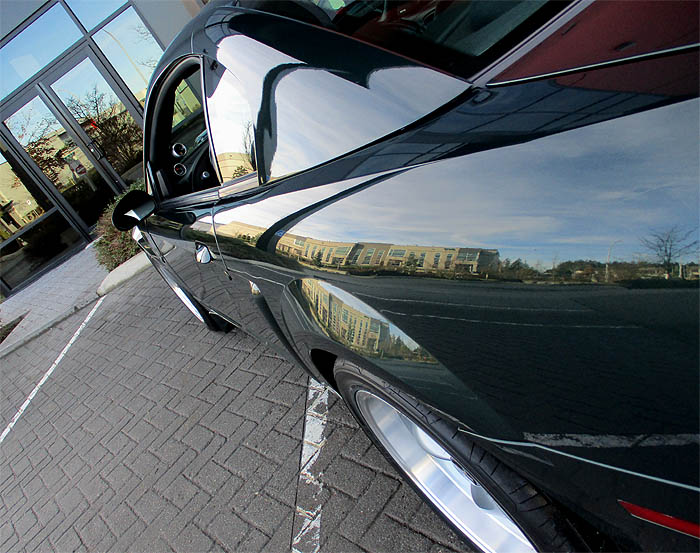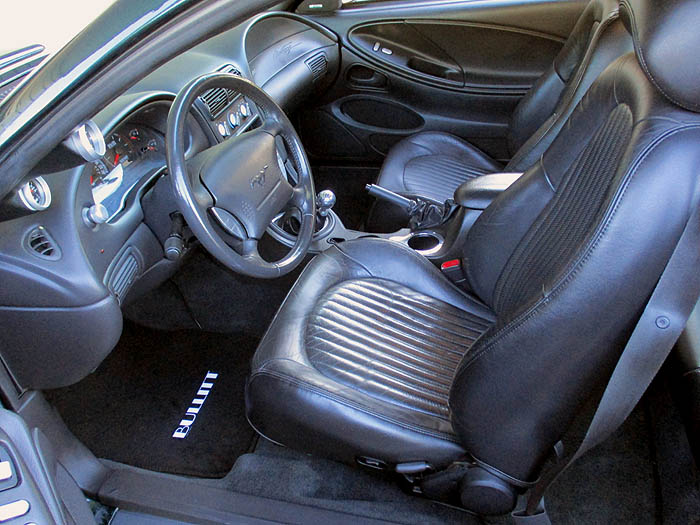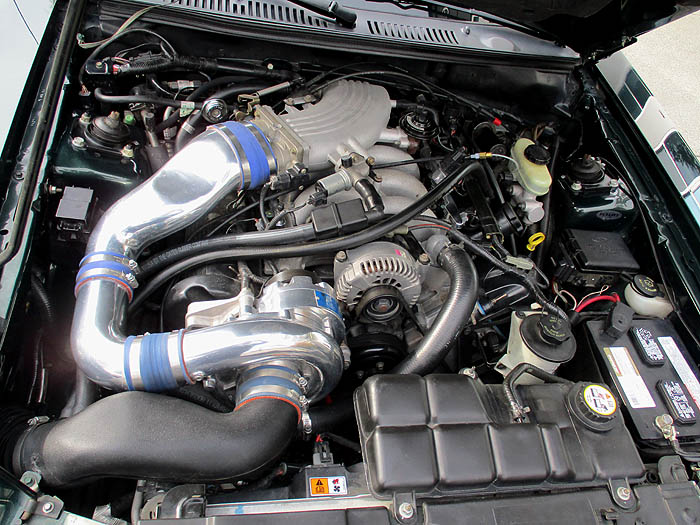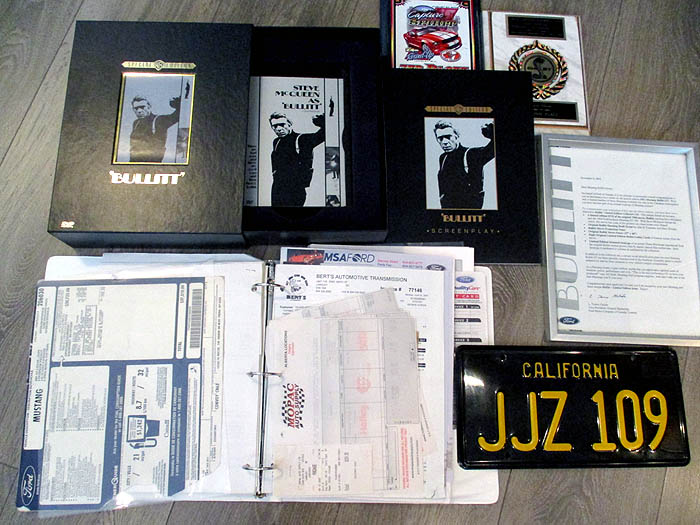 This is a 2 owner, Dearborn built, lifelong West Coast car that was sold new at Cam Clark Ford in Vancouver B.C. As well this is a collector owned, trophy winning car that spends it's parked time in a climate controlled showroom and includes receipts, Ford dealership service history, clean title, ownership history from day one and documentation that includes it's original window sticker, owners manual and dealership issued Bullitt promotional package. All of these pictures were taken on Jan/11/2023. Feel free to contact for further information @ 604 617 2225 or Email detroit60cars@aol.com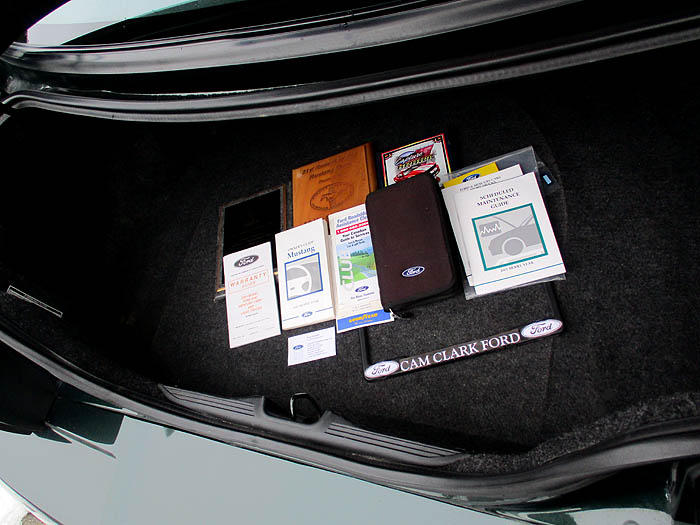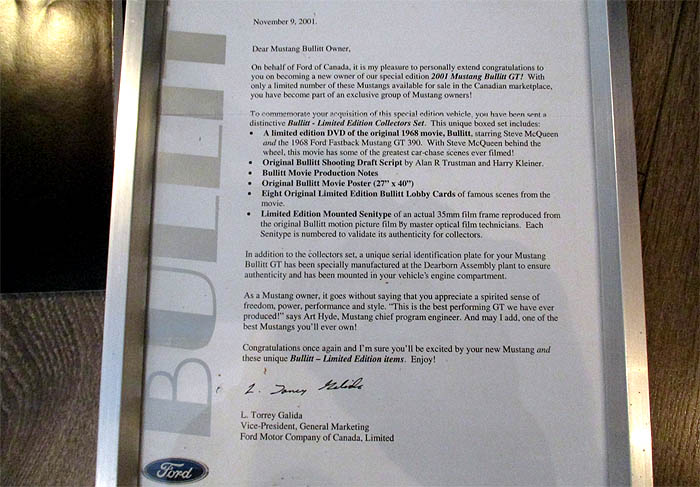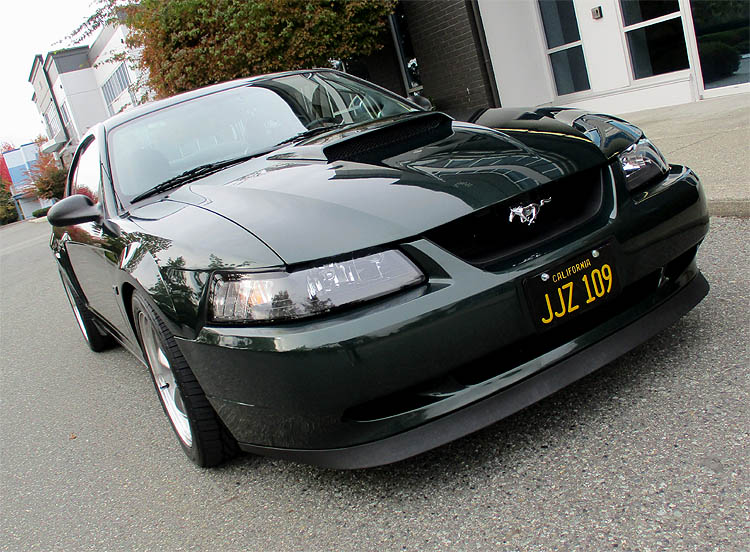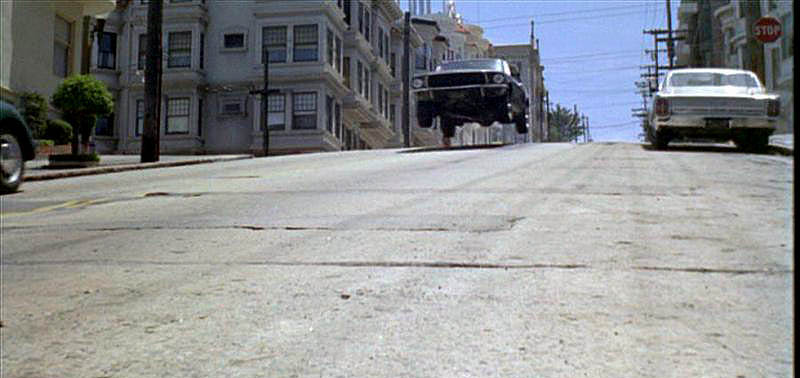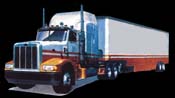 Fast shipping arranged
to anywhere in the world
Contact:
Email: Detroit60cars@aol.com
Business Hours: Monday - Saturday 9am to 5pm Pacific Standard Time. Closed Sundays..
Sales Phone: (604) 617 2225
Copyright 1998 Detroit60.com.
.