1968 Mustang Convertible Edmonton8888888888888888888


SOLD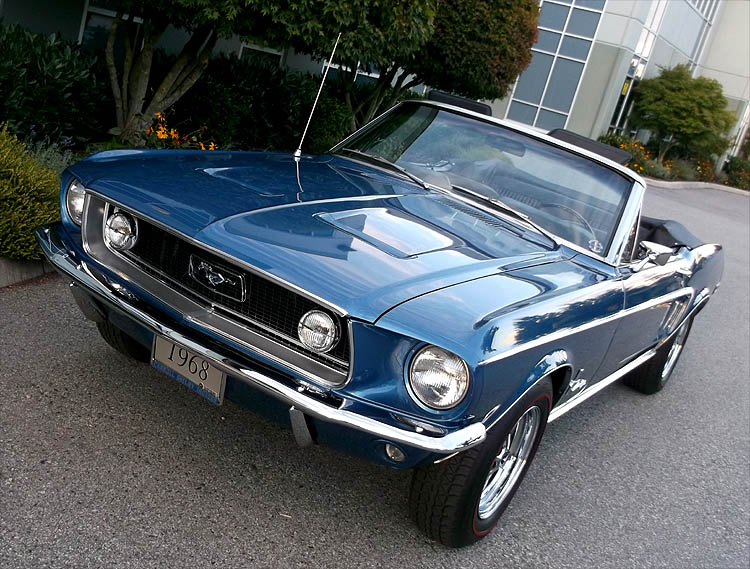 1968 MUSTANG CONVERTIBLE, 8R03J, 302/230HP, Top Loader 4 speed, Competition handling package, quick ratio steering, power Disc brakes, power top, GT Equipment Group, dual exhaust with quad tips, fog lights, tinted glass, buckets, Day/Night mirror, Exterior Decor Group, turn signal hood, dual speed wipers, Silvertown Redlines, Styled steel wheels, remote mirror, louvered tail light panel, Acapulco Blue Metallic, Black interior, Black top,White GT stripes.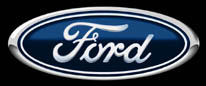 Ford continued it's position near the top of the V8 touring car world in 1968 with the production of the iconic J Code Mustang Convertible. Rotisserie restored to the absolute max right through to it's Oxide undercarraige, you couldn't describe the condition level of this particular Mustang as anything less than a 10. This Convertible checks all of the requisite quality boxes with hi-lights that include; concours level Base/Clear paint finish, perfect interior, show quaity exterior chrome and stainless, numbers matching drivetrain, California pedigree and highly detailed undercaraige to name a few with everything restored near accurate to it's original option codes right through to it's Acapulco Blue exterior color. As well this Mustang runs and drives as good as it looks with everything mechanically sorted and functional down to it's original issue Philco pushbutton AM radio.
The J Code Mustang Convertible GT was at the top of the list when debating the ultimate driving car for 1968 because of it's long list of touring inspired performance options. Following the high option theme in 1968, some of the options for this particular Mustang include; HP 302 engine, Top Loader 4 speed, Kelsey Hayes disc brakes, power assist brakes, exterior decor package, tinted glass, special handling package, crossover dual exhaust, chrome exhaust tips and Styled Steel wheels to name a few. As well this is an R Plant San Jose built, DSO 71 Los Angeles California sold car that still retains it's San Jose issue drivetrain, most of its original sheet metal and Ford issue door warranty tag and includes receipts and references for restoration work completed from paintwork through to drivetrain and beyond. Apply all of the above status to any classic car and you have all the ingredients for a 5 star collectible, so don't miss this opportunity to own a turn-key example of one of the hottest commodities in the current classic car market place, the 68 Mustang Convertible.
Private sale by appointment only. Our service team will ensure that your car will leave to you turn key and professionaly detailed with all the necessary paperwork to register the car anywhere in North America. We can assist in all aspects of worldwide shipping. Buyers are always encouraged to call us direct to answer questions or to assist with purchase arrangements at (604) 617 2225 or Email us at detroit60cars@aol.com Terms and conditions: Vehicle is sold as is with no warranty implied unless otherwise stated in the description. SOLD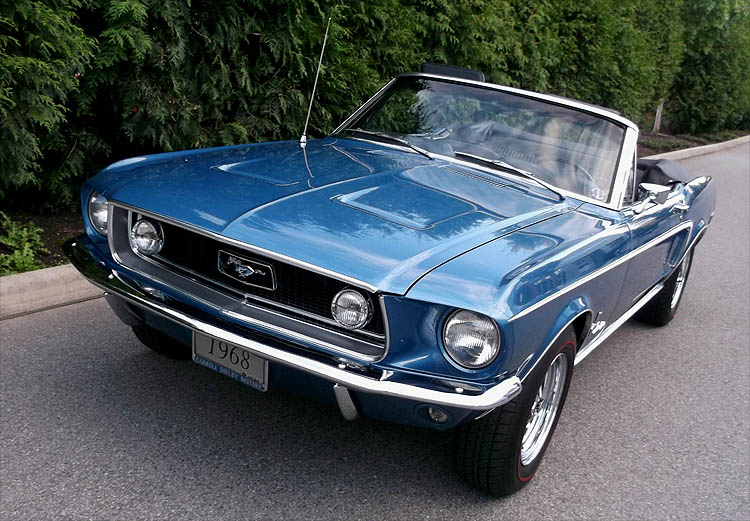 Mustang convertibles were the staple of performance car culture in the mid sixties and to this day remain an absolute force in terms of demand and popularity. Rotisserie restored with a combination of NOS and new reproduction parts down to the last interior trim screw, this is one of the best executed restorations of a 68 Mustang convertible you'll find anywhere.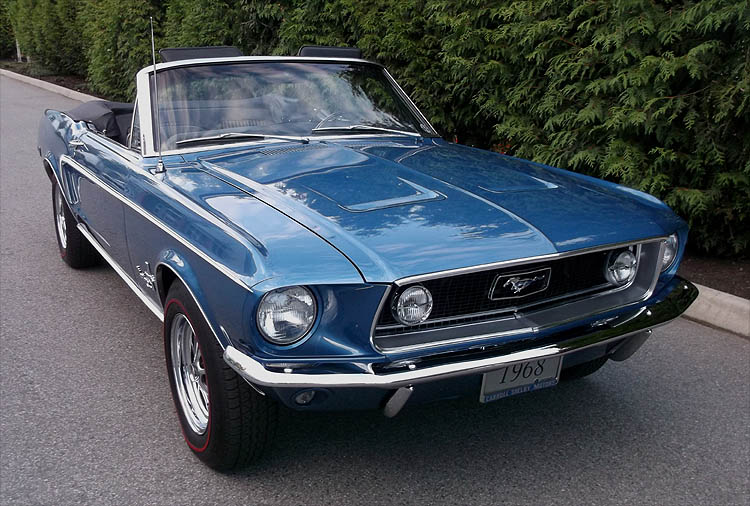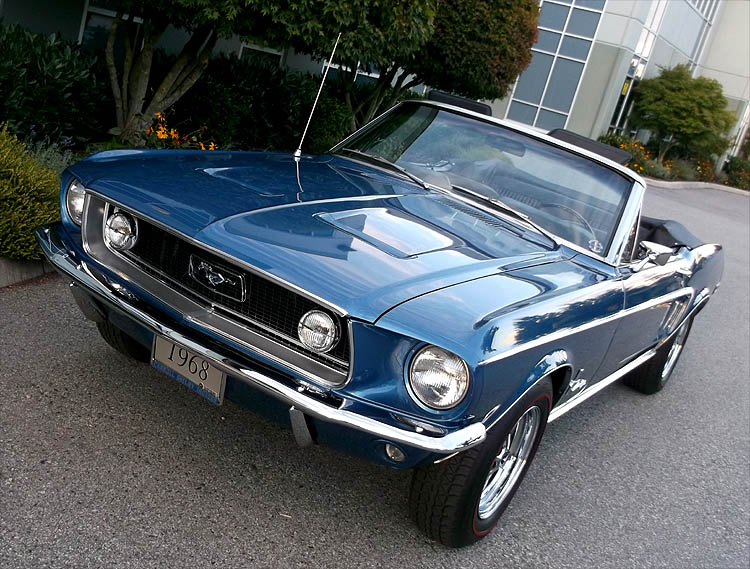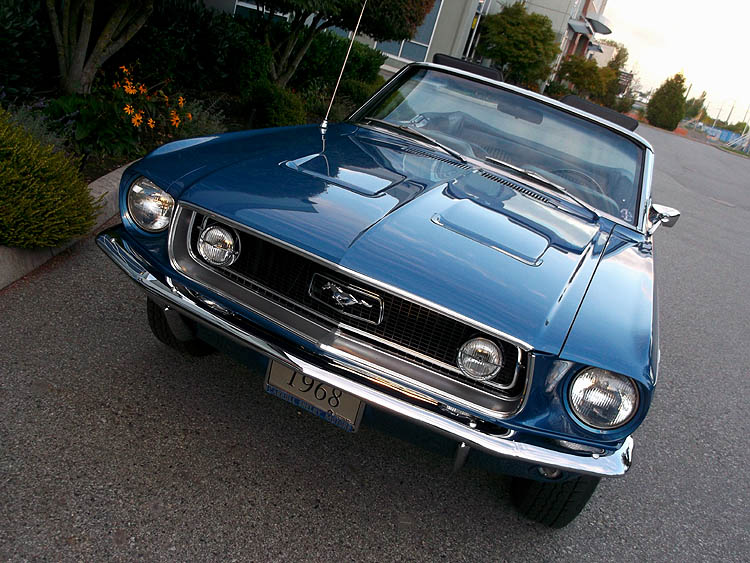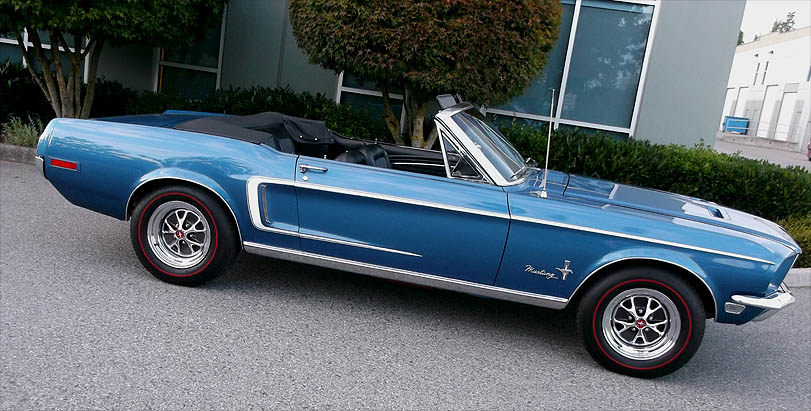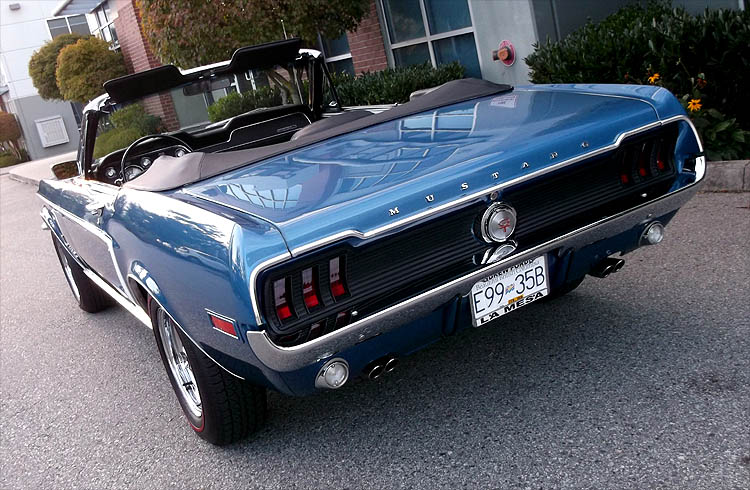 There's so much eye candy in the overall design of the 68 Mustang GT Convertible that it's easy to overlook it's performance level. Factory accessorized with a fusion of comfort and performance, some of the options for this particular Mustang include; power assist top, power front Disc brakes, special handling package, J Code 4V engine, H-pipe dual exhaust, 16:1 fast ratio steering, tinted glass, ExterIor Decor package, Styled Steel wheels and desirable Top Loader 4 speed transmisson.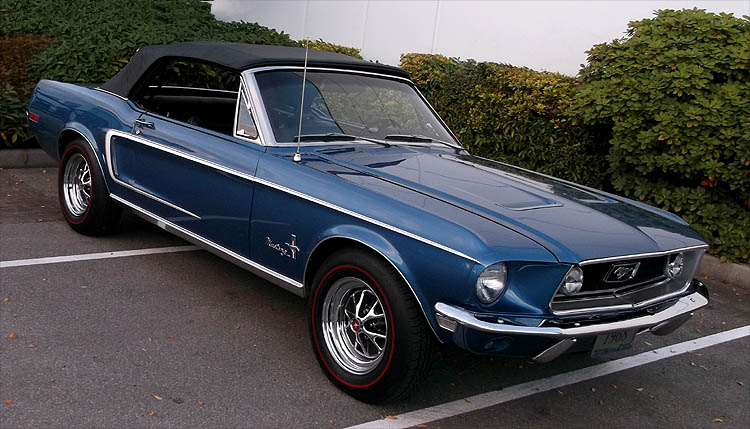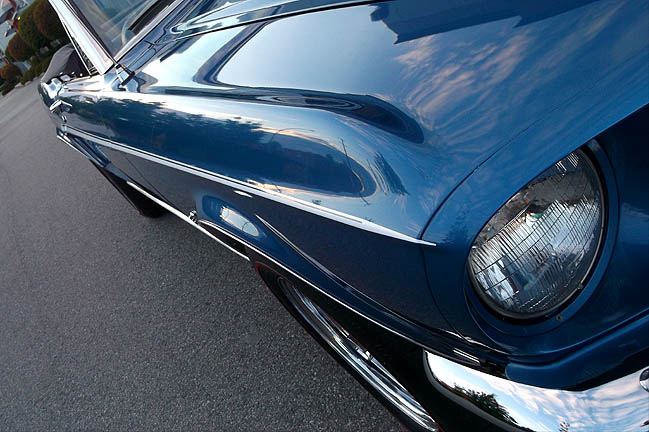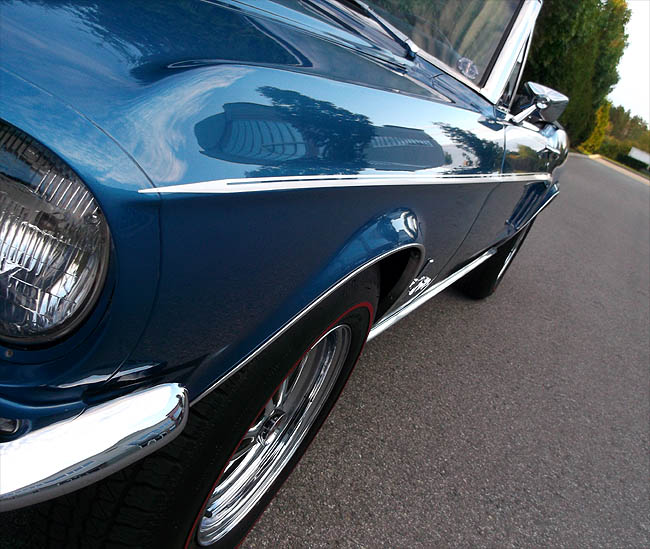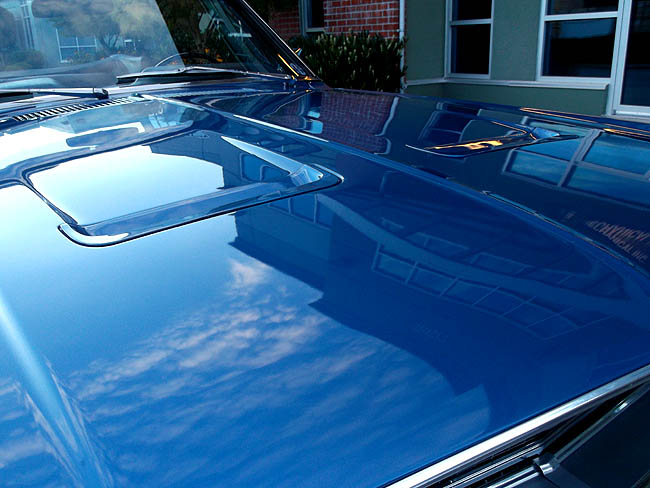 Meticulous attention to detail was given to every single exterior component on this Mustang including the paint finish that's been show quality PPG Base/Cleared in it's original Code D Acapulco Blue Metallic and high speed polished to a mirror finish right through to the door jams. Pristine Carlite glass, show quality chrome, new power top, new wheels and hardware and NOS stainless put a final check mark on an exterior package that literally looks like it just rolled off the San Jose assembly line.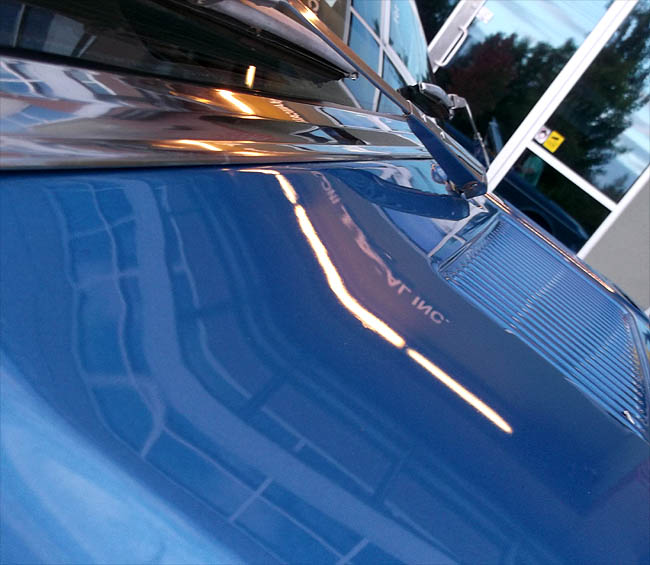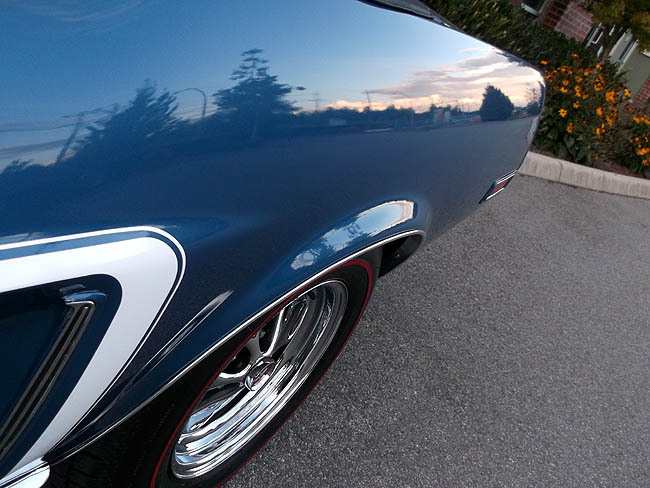 This is an R Plant San Jose built, DSO 71 Los Angeles California sold, Dec/11/67 produced, J Code Mustang that's been restored (2016) close to it's original options while still retaining it's original San Jose drivetrain, door warranty tag and most of it's factory issue sheet metal. As well this is a West Coast, collector owned Mustang that spends it's parked time in a climate controlled showroom that runs and drives like a new car with absolutely no issues whatsoever. Feel free to contact us for further information at (604) 617- 2225 or Email detroit60cars@aol.com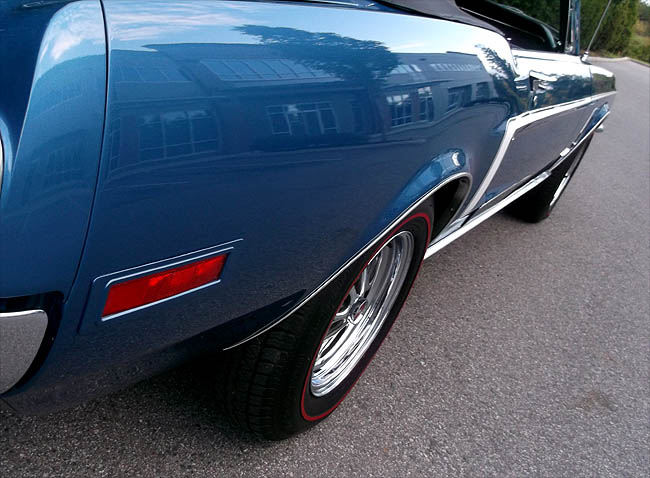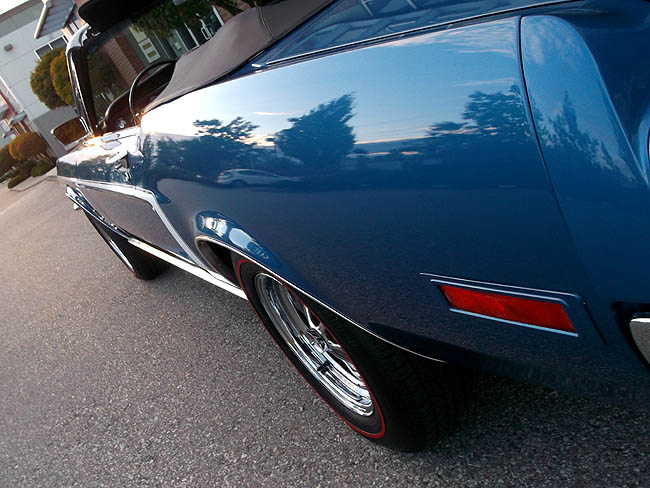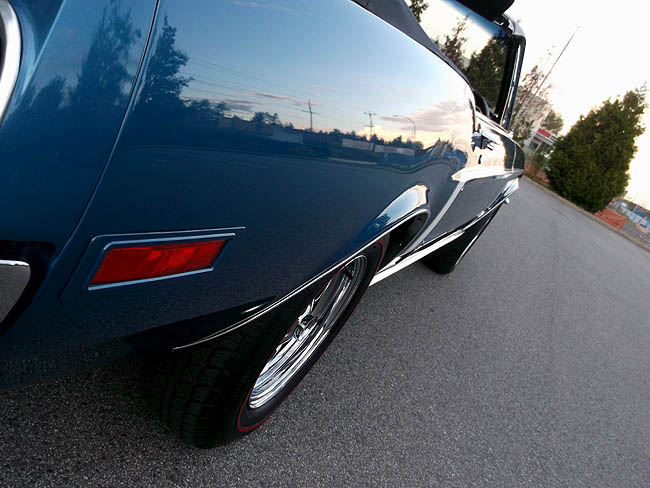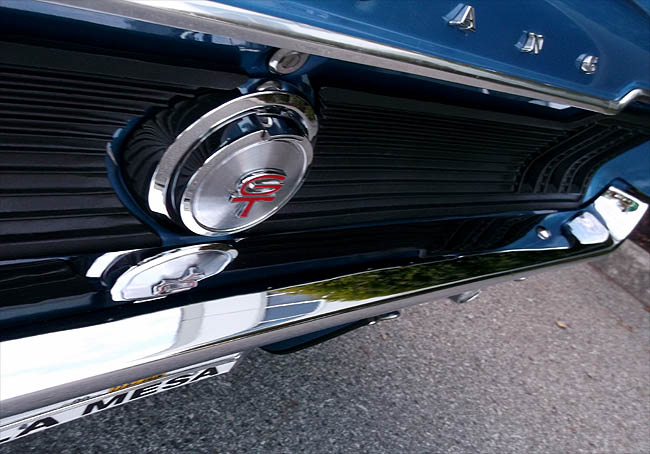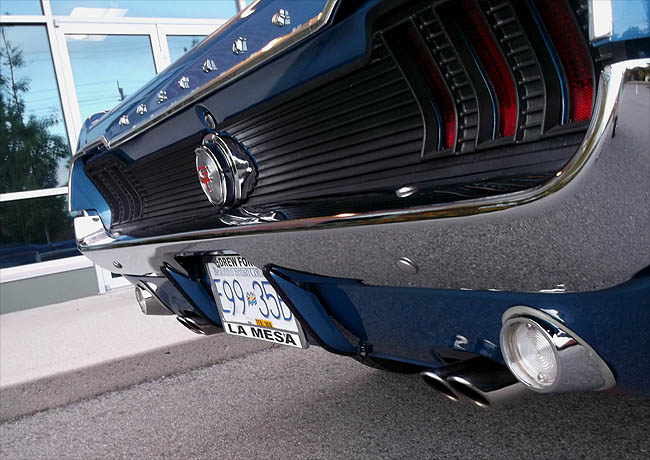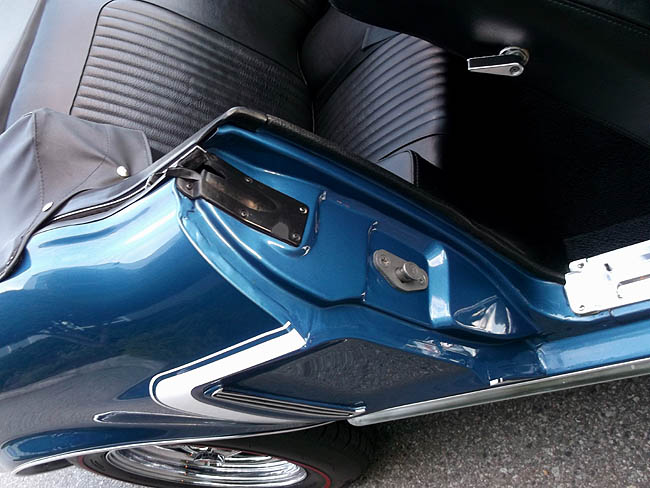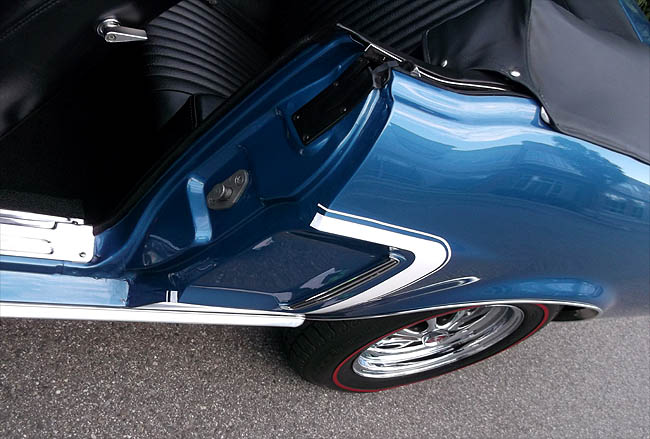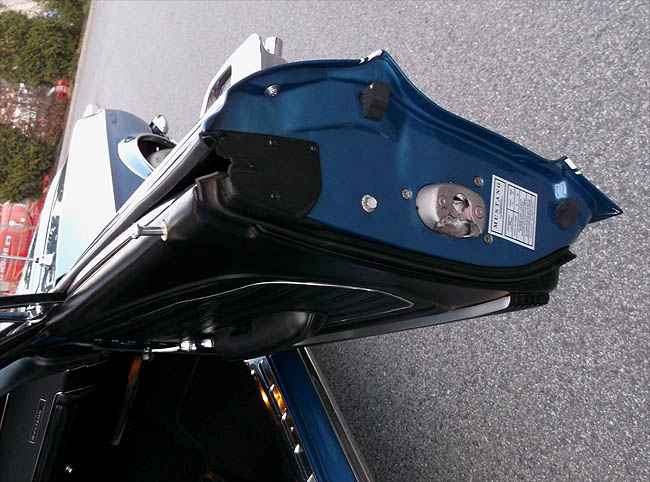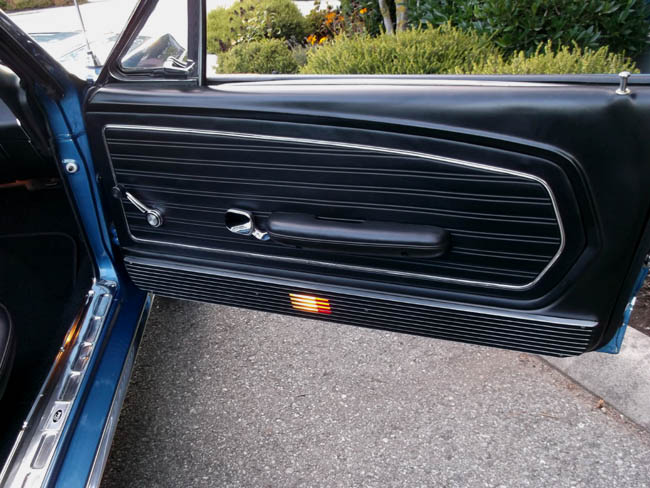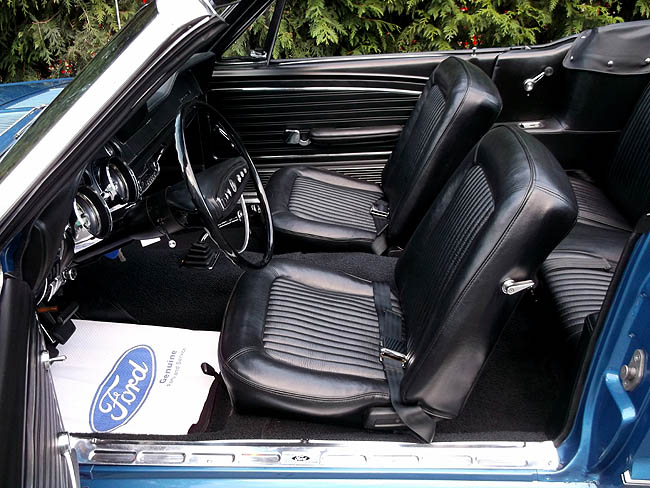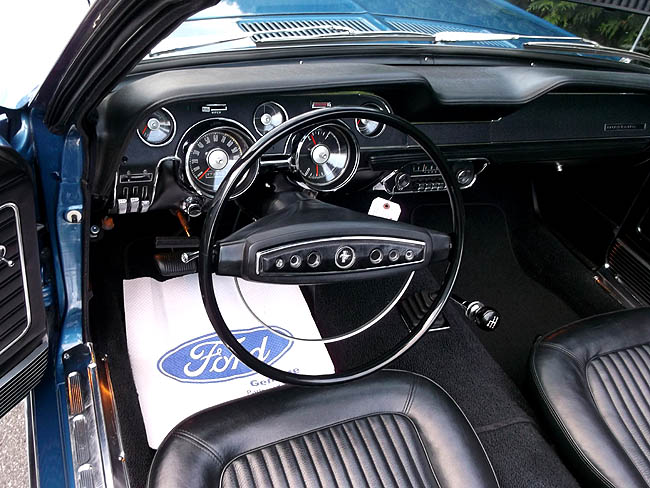 The 68 Mustang interior was one of the best executed designs ever sewn into a performance car that delivered a comfort and ergomomic level you could live with on a daily basis. Restored to absolute show standards right through to the inside of the ashtray, this interior is nothing less than as new with everything sorted and functional down to it's original issue Philco AM radio.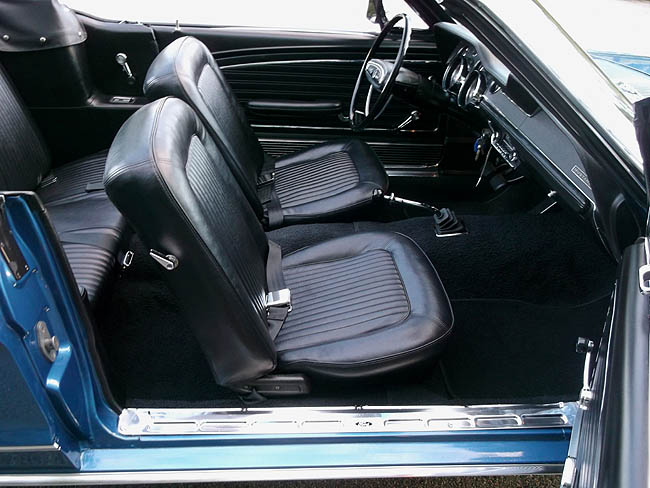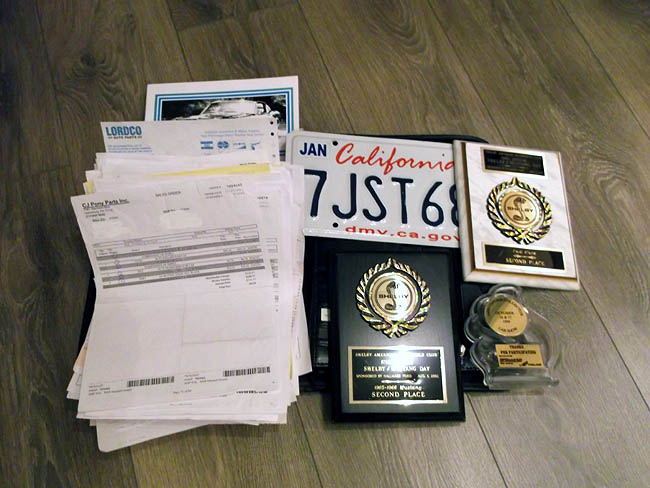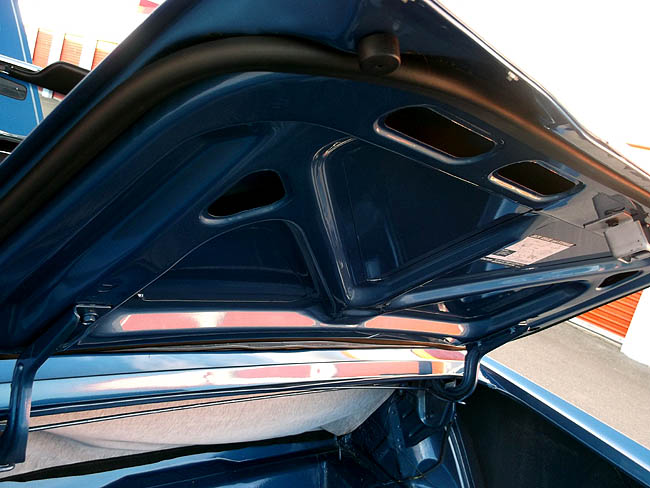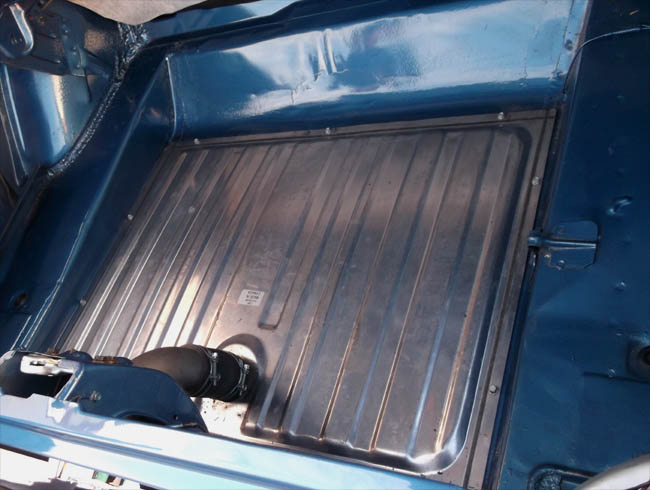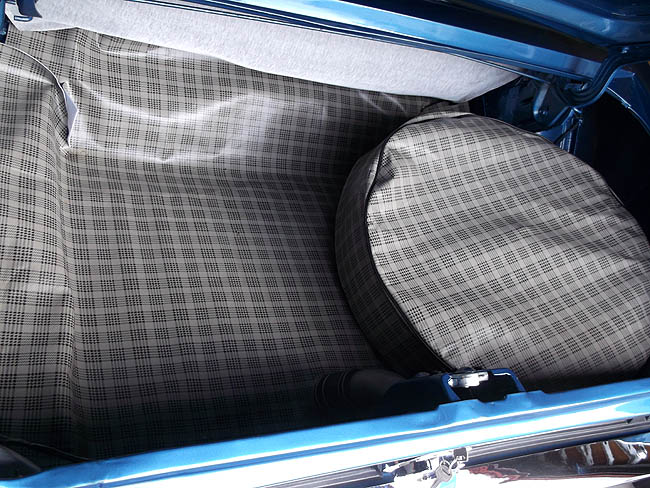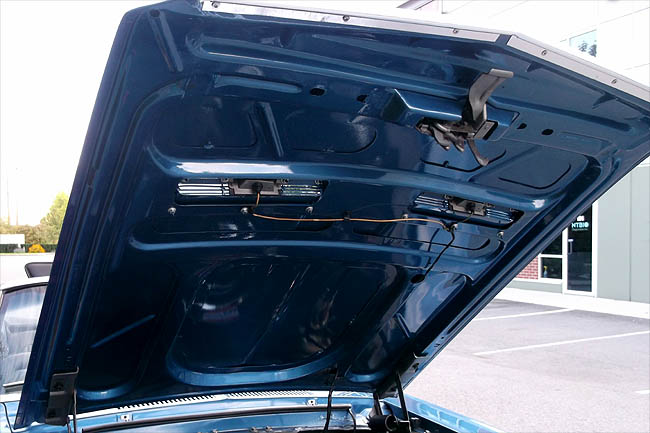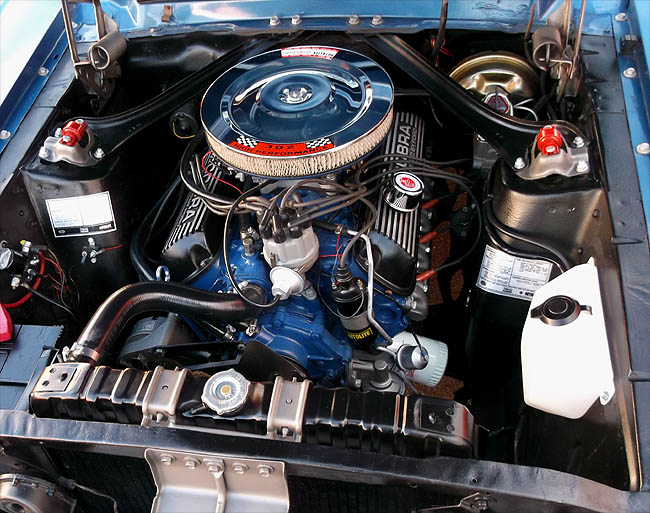 This is the original numbers matching J Code 302 engine for the car that's been professionaly rebuilt to factory standards with everything sitting in an absolutely clinically clean engine bay. The 68 J Code 302 delivered just the right amount of performance and reliability and was one of the best small blocks to come off an assembly line in 1968.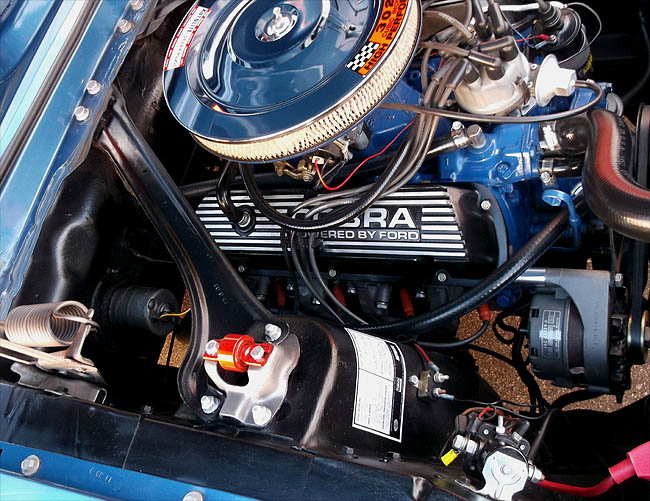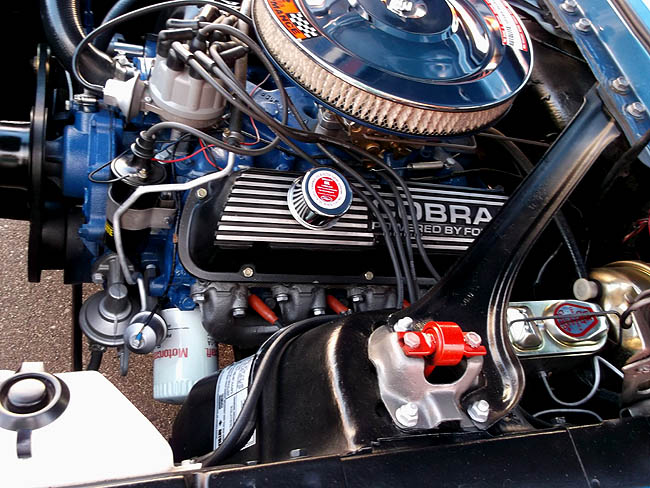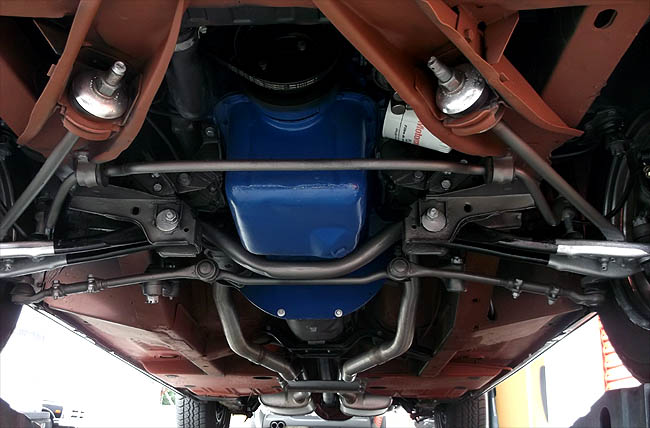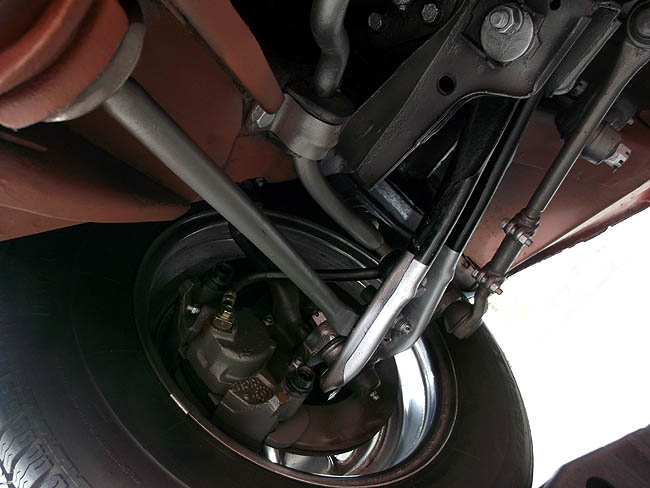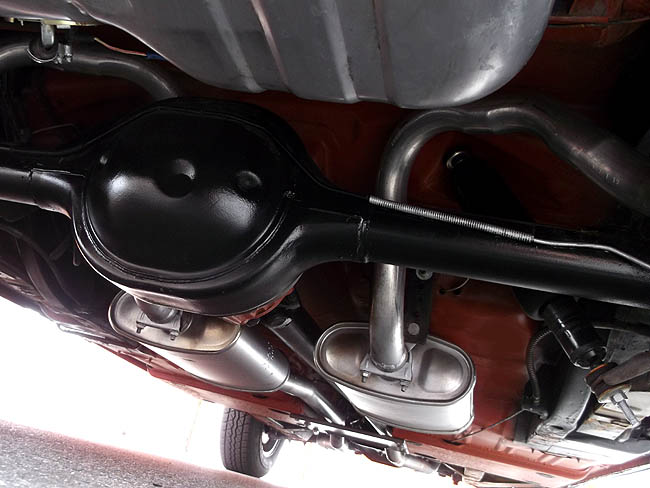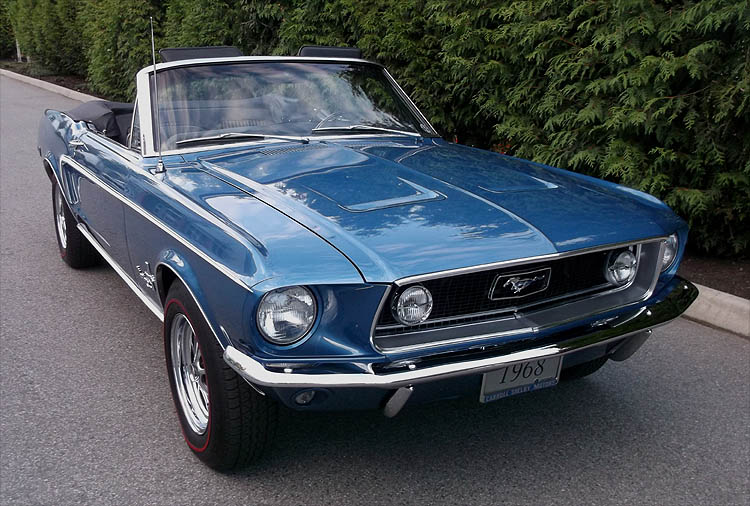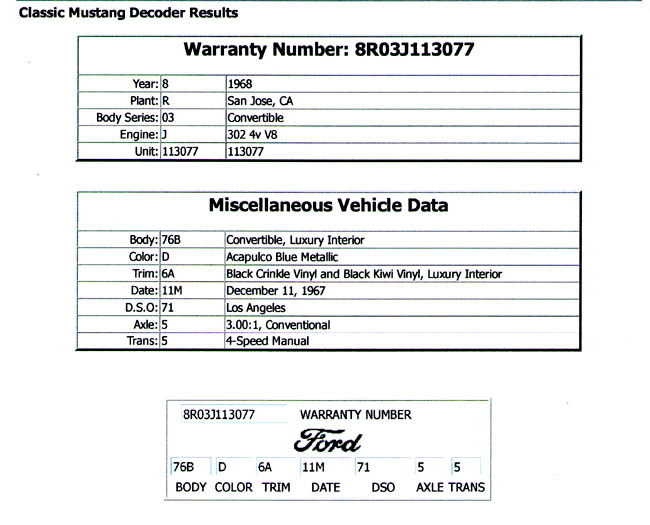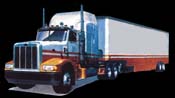 Fast shipping arranged
to anywhere in the world
Contact:
Email: Detroit60cars@aol.com
Business Hours: Monday - Saturday 9am to 5pm Pacific Standard Time. Closed Sundays..
Sales Phone: (604) 617 2225
Copyright 1998 Detroit60.com. .