1969 Camaro Z/28 Black Dave


SOLD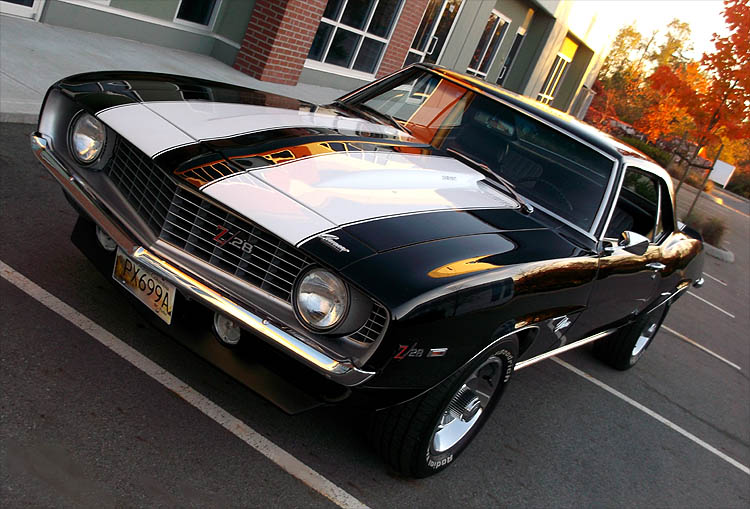 1969 CAMARO Z/28, 12437, DZ 302/290HP, M21 4 speed, 12 Bolt 4.10 Posi., F41 suspension, Cowl Induction, power steering, power Disc brakes, tilt steering, factory tach, floor console, Deluxe interior, Style Trim Group, guage package, 15x7 Rallye wheels, front and rear spoilers, tinted glass complete. Tuxedo Black, Black Houndstooth interior, White stripes.


Chevrolet Division was right at the top of the performance car sweepstakes in 1969 with the production of the iconic Camaro Z/28. There isn't enough page space to describe the condition level of this particular 69 Z/28 that's been rotisserie restored with show quality attention to detail given to every nut and bolt adding up to a car that looks, runs and drives as good as it did the day it left the showroom floor. Restoration highlights for this Z/28 include: concours level fit and finish, rebuilt to factory specifications drivetrain, highly detailed undercarriage and picture documented restoration to name a few. As well, this is a by the numbers restoration with everything restored accurate to its original Norwood cowl tag right down to its desirable 10 10 Tuxedo Black color code.
Chevrolet conjured up some serious performance cars in 1969, but the best all around street package produced for that year was the roadrace inspired Camaro Z/28. Factory options for this particular Z/28 included: specialized DZ 302 engine, Hurst 4 speed, 4:10 Posi traction axle, quick ratio steering, power disc brakes, U17 Gauge package, Style Trim group, tilt steering, deluxe interior and F41 performance suspension to name a few. As well, this is a genuine X33 Norwood Z/28 with only test miles driven since rotisserie restored and includes, receipts, references and picture documentation for restoration work completed from paintwork to drivetrain and beyond. 1969 was the final year for the first generation Z/28 and in most books, the ultimate Camaro so don't miss this oportunity to own a bonafide 5 star collectable from Chevrolet's Performance lineup for 1969, the Camaro Z/28. Private sale by appointment only. Our service team will ensure that your car will leave to you turn key and professionaly detailed with all the necessary paperwork to register the car anywhere in North America. We can assist in all aspects of worldwide shipping. Buyers are always encouraged to call us direct to answer questions or to assist with purchase arrangements at (604) 617 2225 or Email us at detroit60cars@aol.com Terms and conditions: Vehicle is sold as is with no warranty implied unless otherwise stated in the description.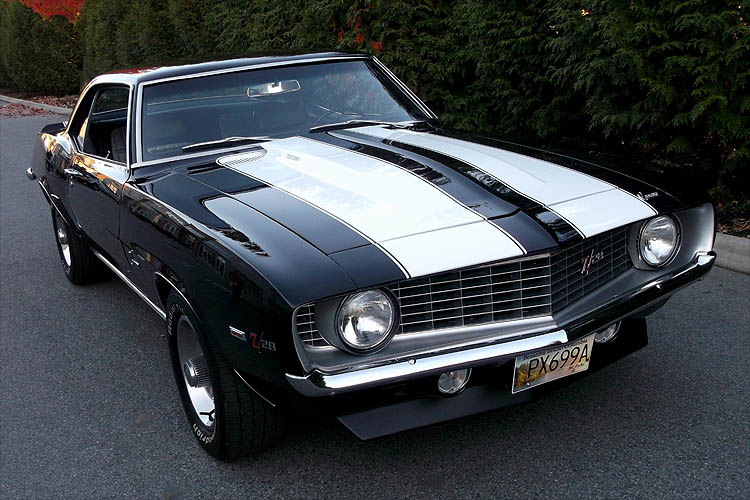 The basic performance elements of the production Z/28 were similar to the hard parts found on the original SCCA Trans Am car. Rotisserie restored to the absolute max and with only test miles driven since completion, this Z/28 literally looks like it just rolled off the Norwood assembly line in 1969.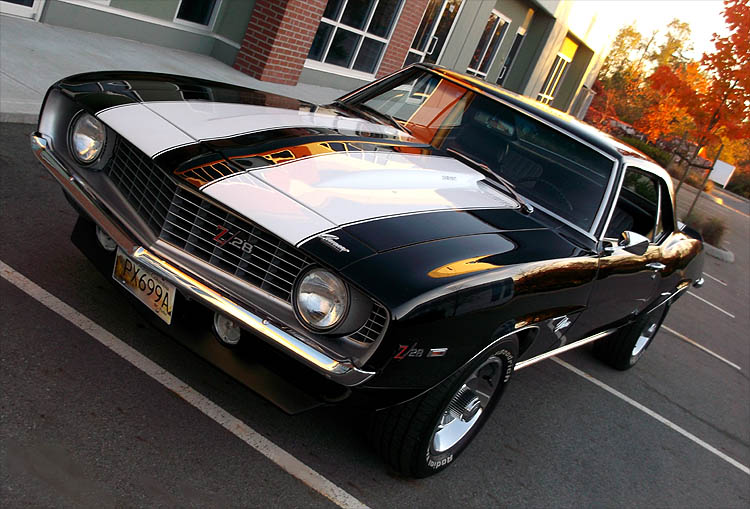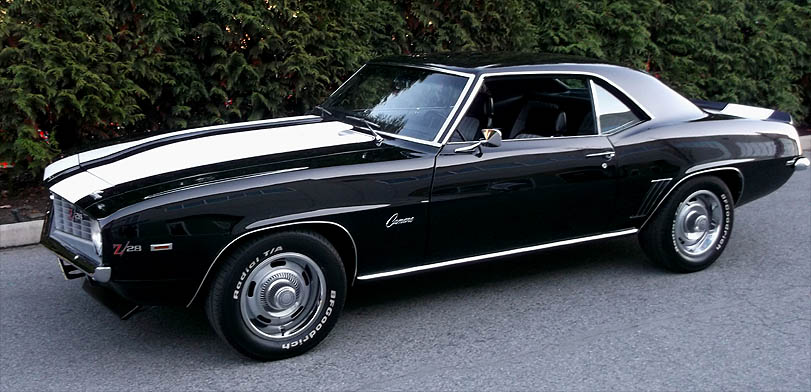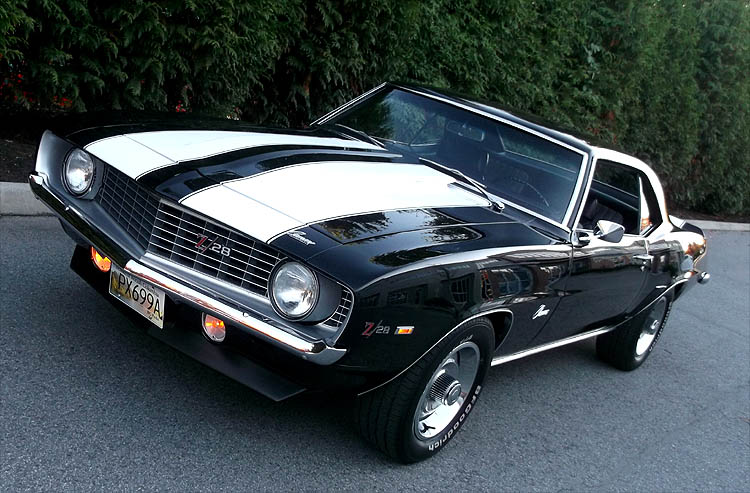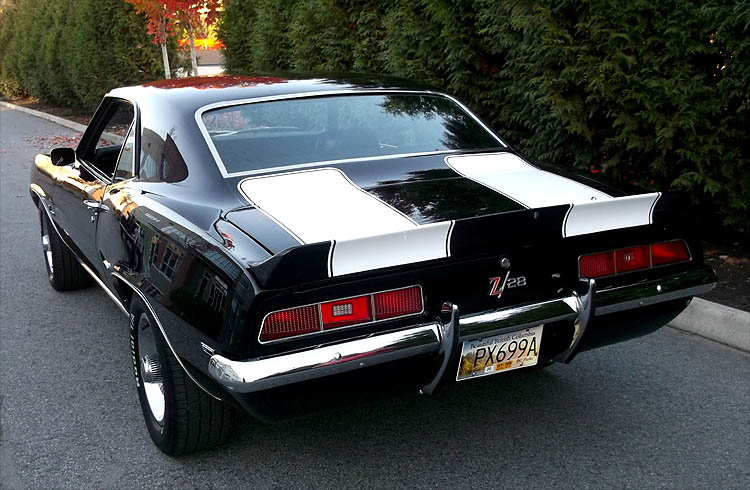 The standard Camaro was an excellent performance package, but the RPO Z/28 option took things a step further turning the 69 Camaro into a virtual race car for the street. Options for this particular Z/28 include: close ratio 4 speed, solid lifter 302, Zl2 cowl hood, 4:10 Posi axle, X33 Style Trim group, A01 tinted glass, Quick Ratio steering, Delco 8k tach, 15x7 Rallye wheels and F41 suspension.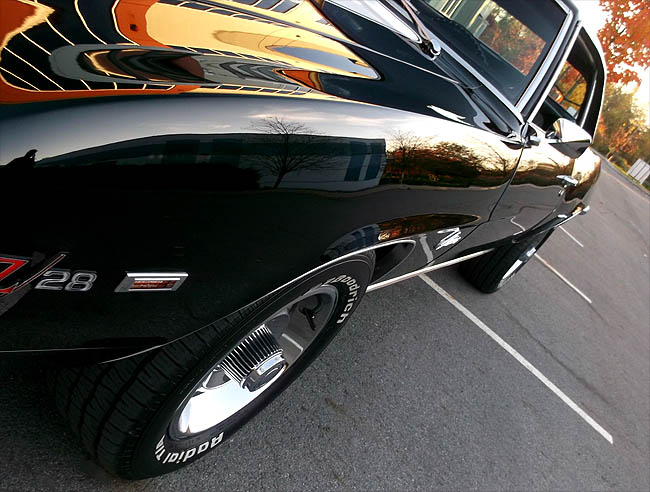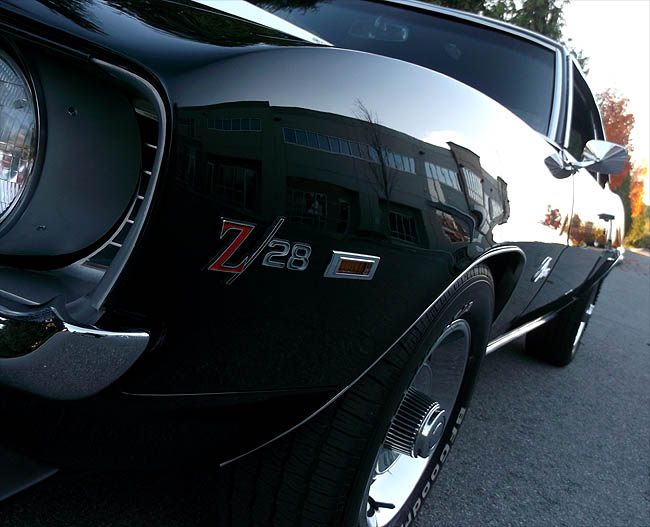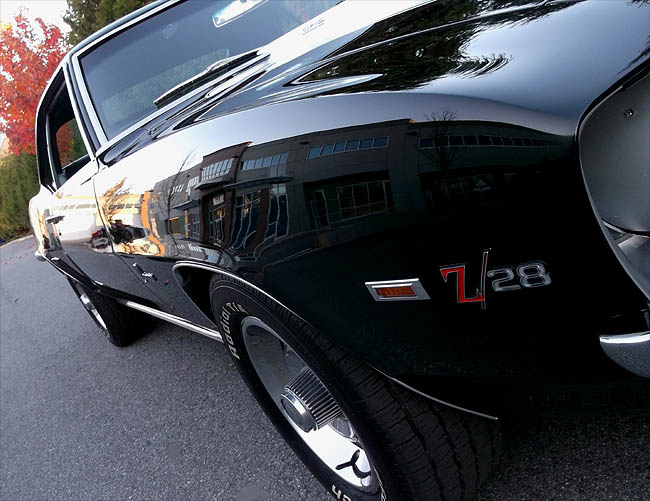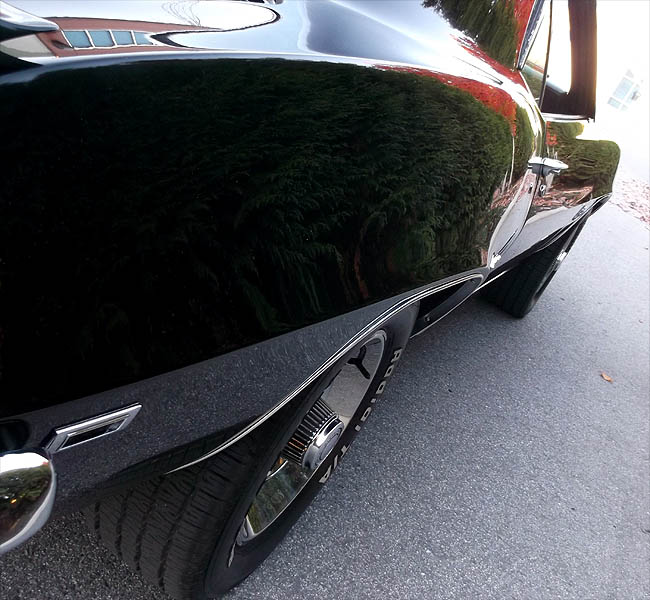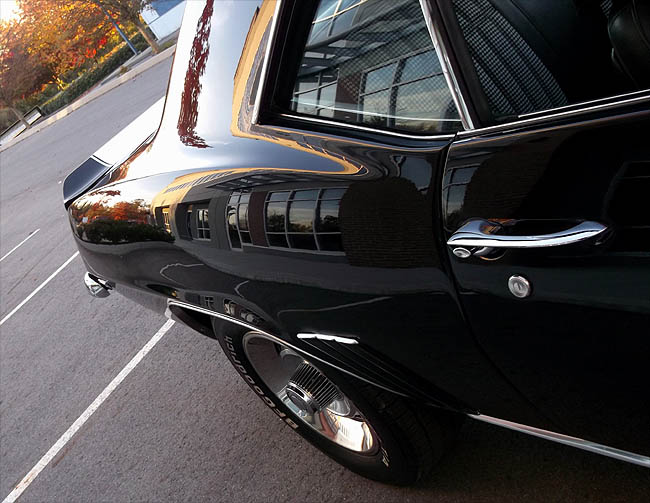 From the paint finish to the undercarriage and everything in between, this Camaro is a bonafide showcar that's been meticulously restored using either original or NOS parts and includes documentation for restoration work completed. As well, this is a collector owned, West Coast car that's housed in a climate control facility. Feel free to contact us for further information on this particular car at 604-617-2225 or email us at detroit60cars@aol.com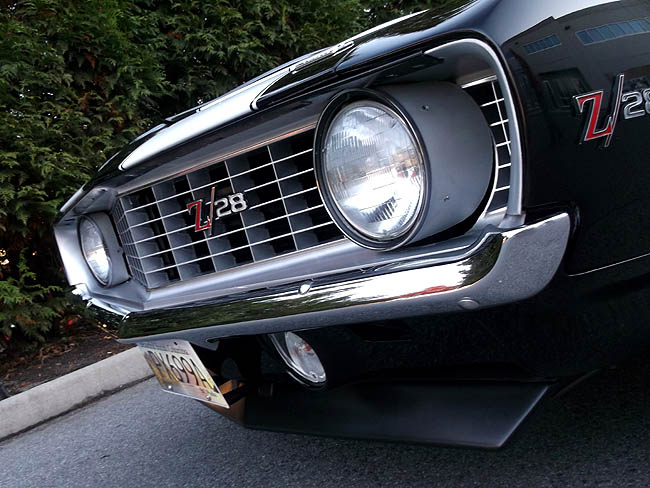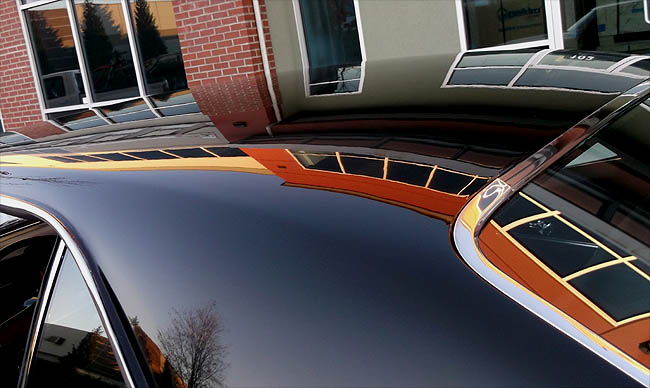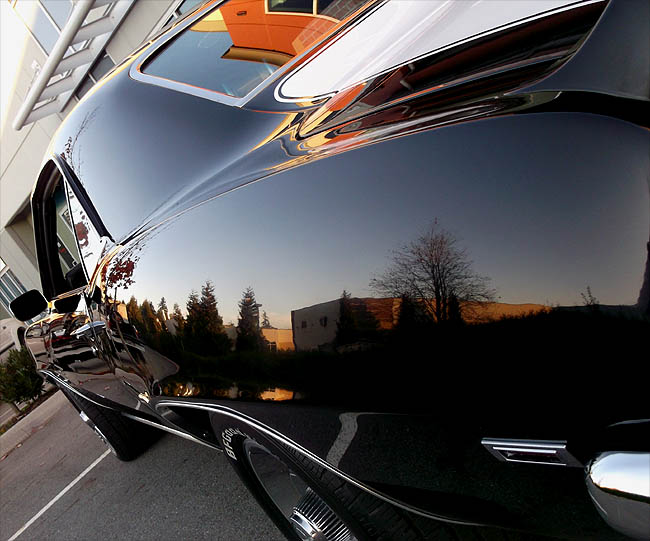 The fit and finish on this Z/28 is nothing short of every inch concours that features some of the smoothest stretches of Norwood sheet metal you'll ever see on a first generation Camaro. Show quality date coded tinted glass and absolutely as new exterior chrome and stainless trim finalize an exterior package that litterally looks like a rolling house of mirrors.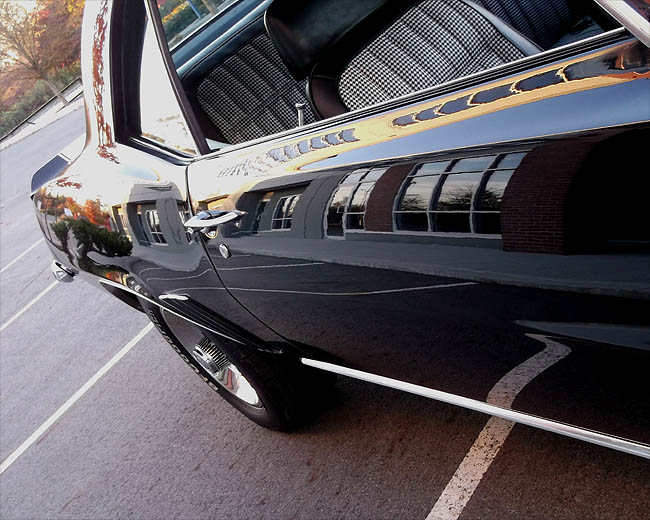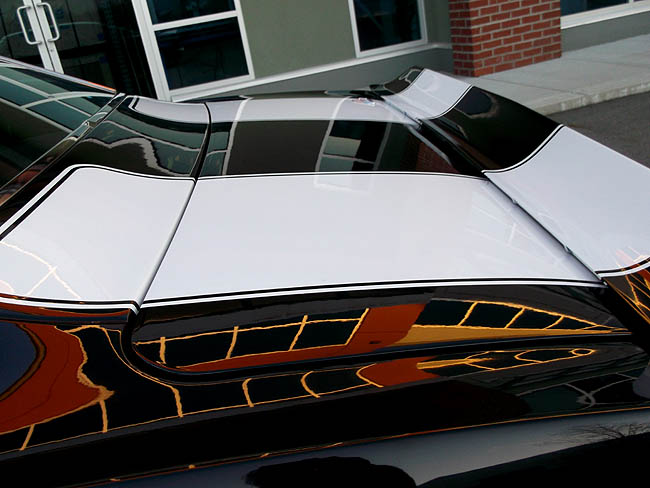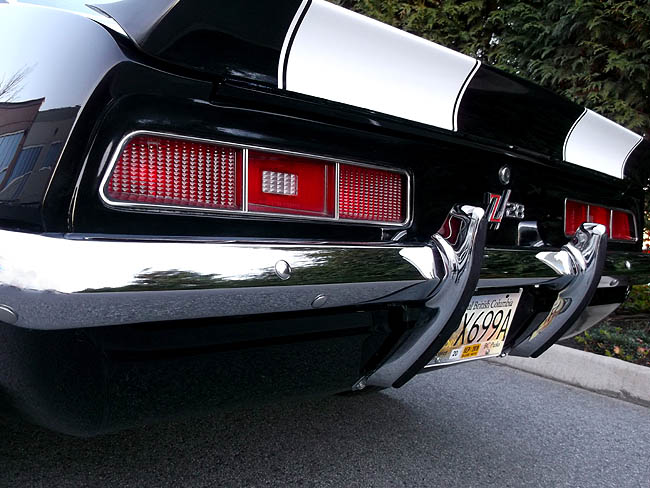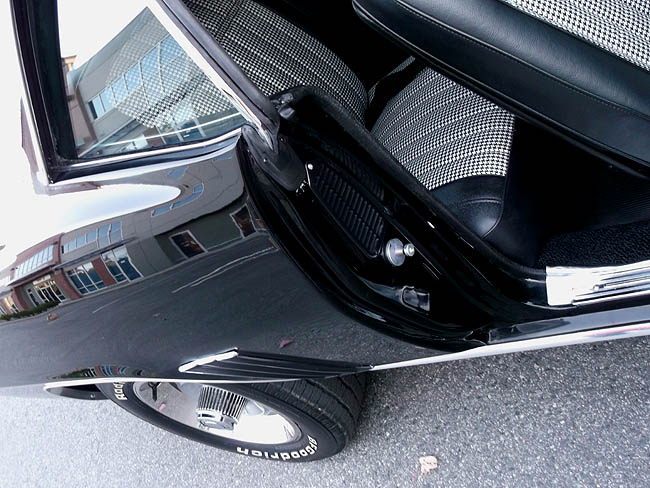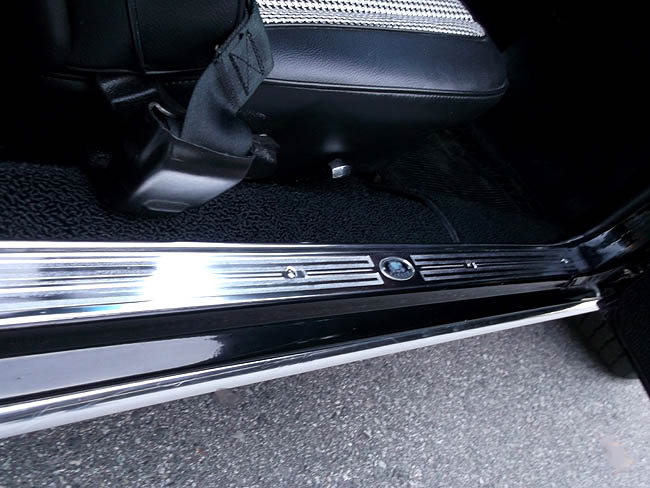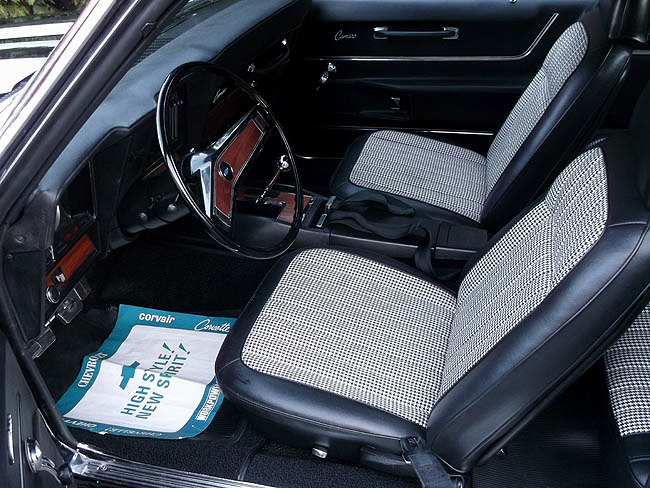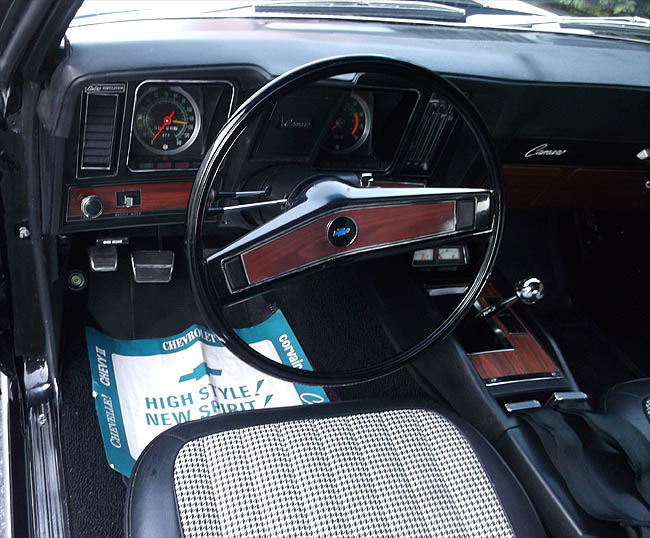 Restored to concours in its original code 713 deluxe trim, every inch of this interior is as close to day one new you can get short of inventing a time machine. Along with its pristine condition level everything in this interior is functional and in perfect working order down to its original issue Delco 8K tach.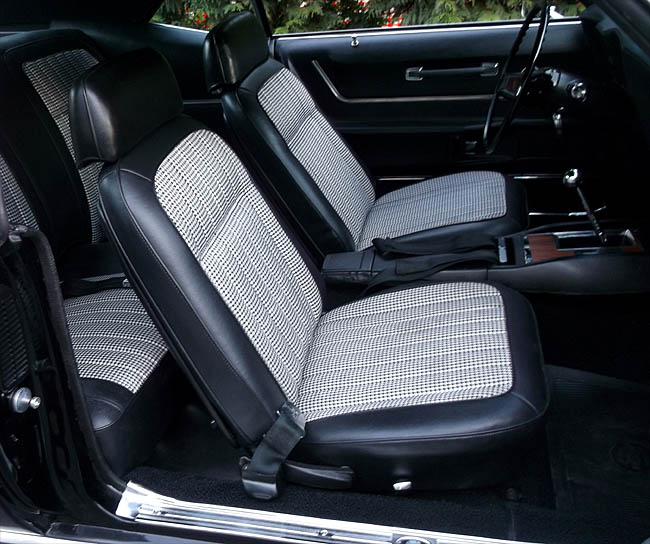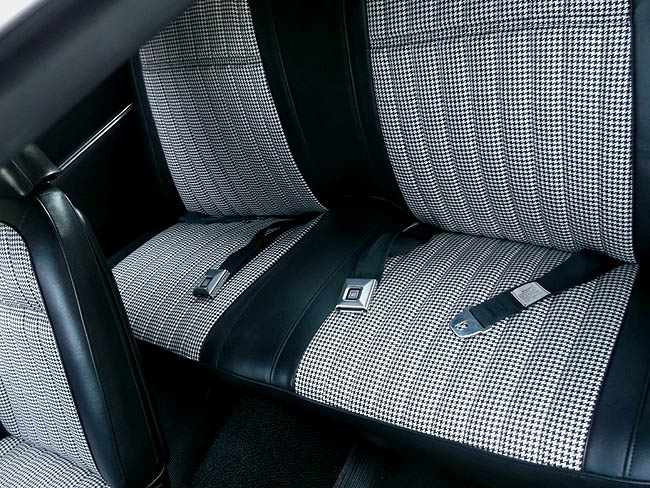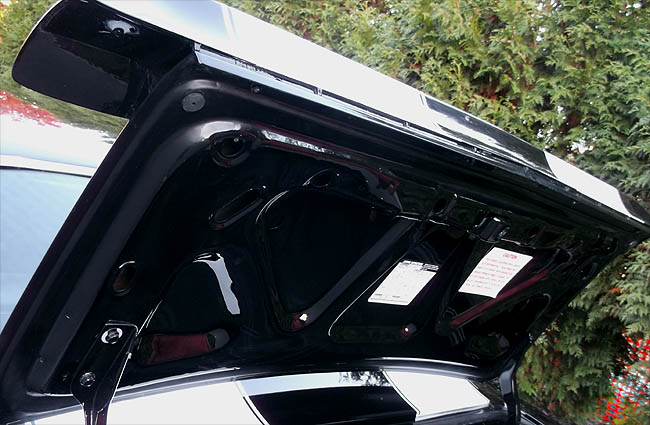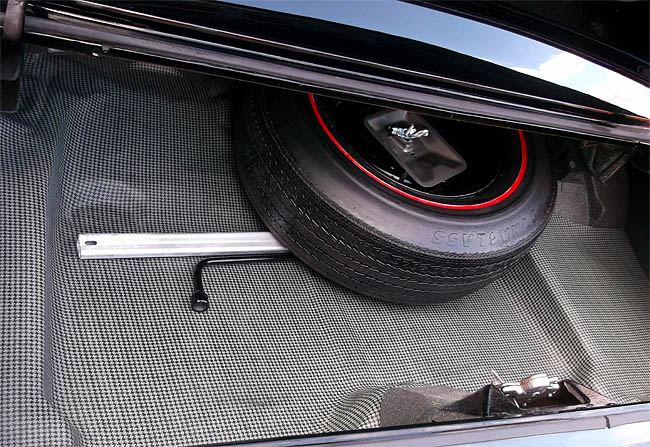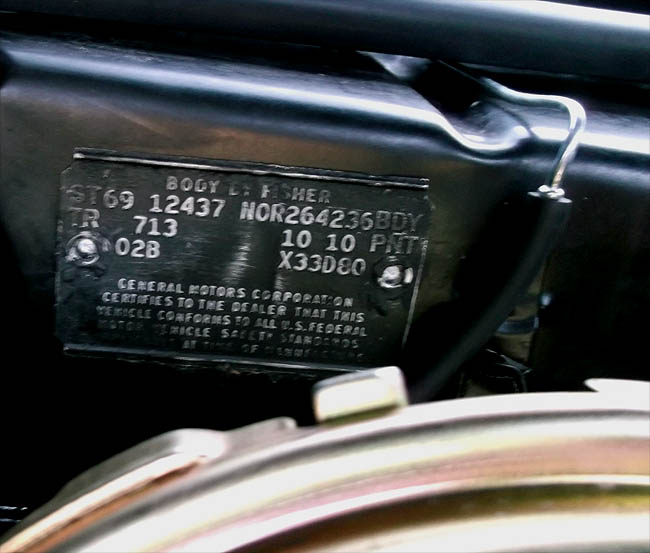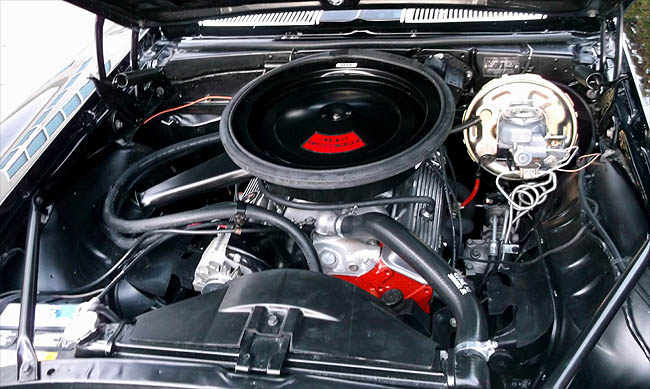 Chevrolet put together some great performance engines over the years but the DZ 302 was at the top of the list as one of the best performance motors ever produced. Although not the original numbers matching engine for the car, this is a correct date coded 1969 DZ 302 with everything else correct date coded from its original Winters aluminum intake down to it's DZ 780 Holley carburetor. We have the original exhaust manifolds and they are included with the car.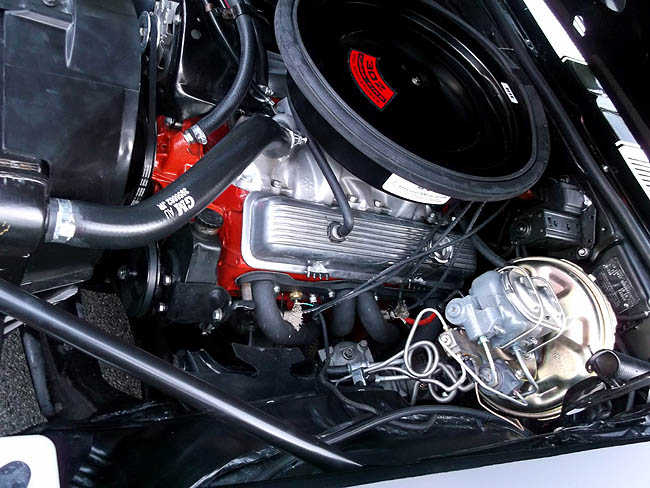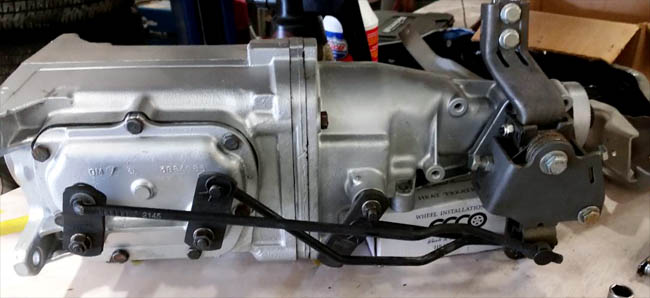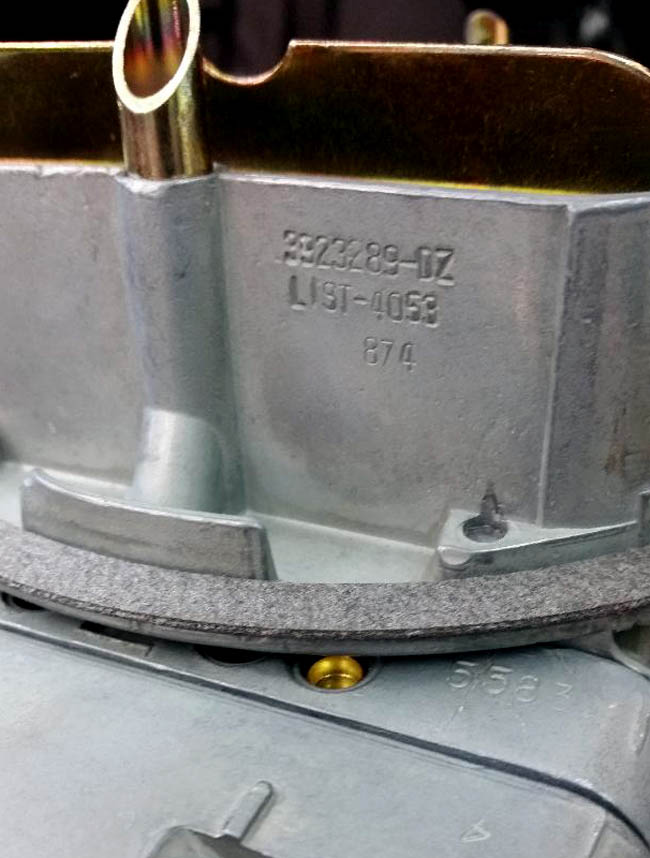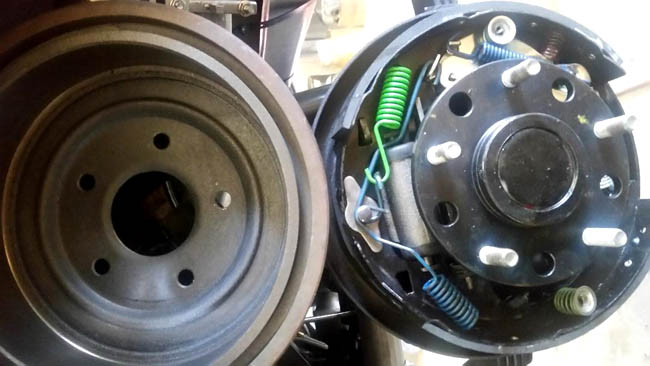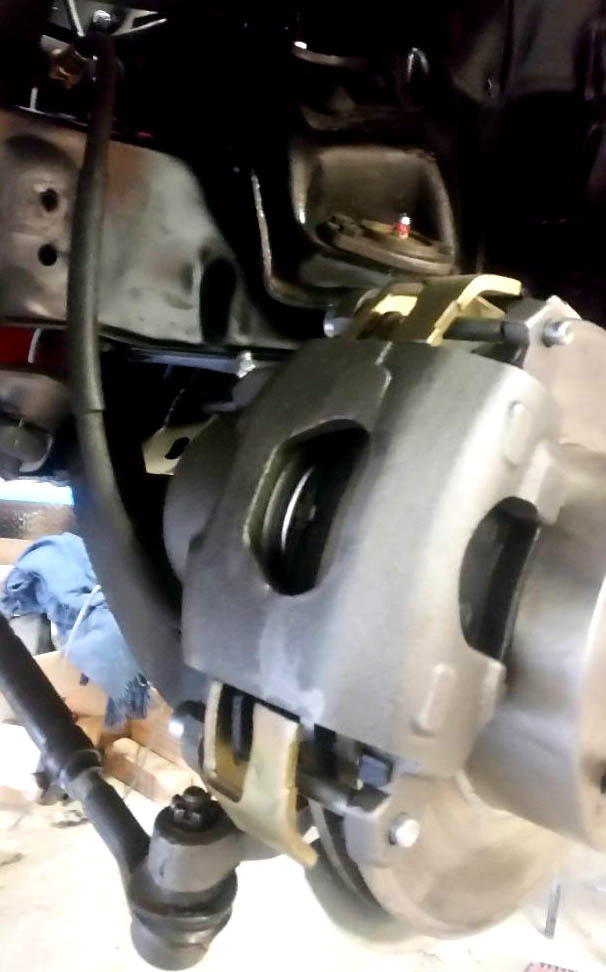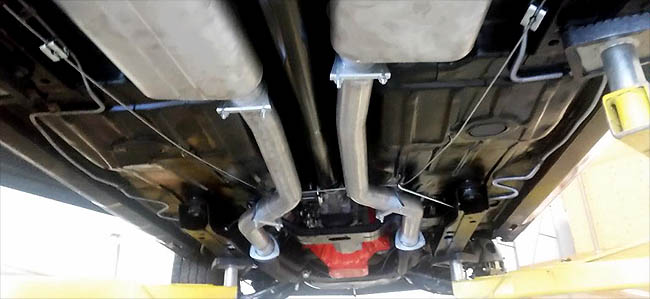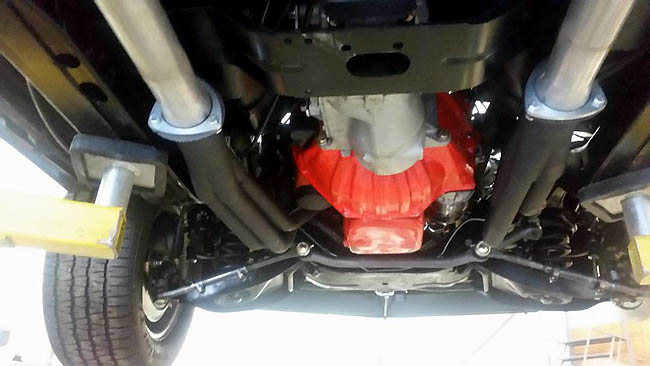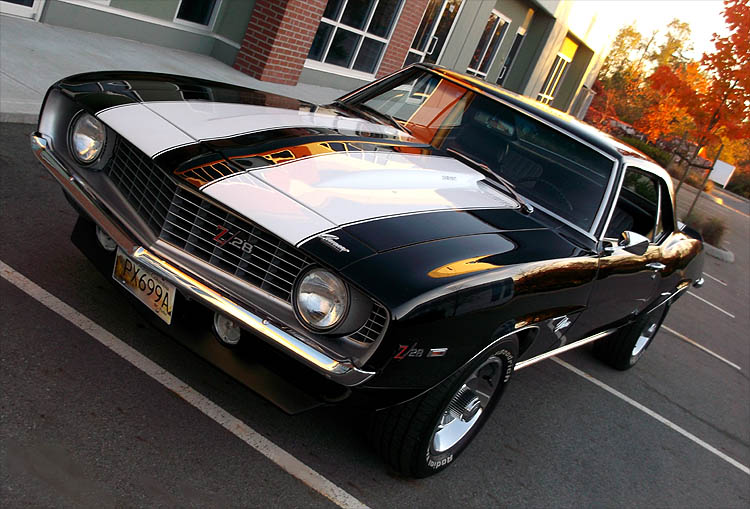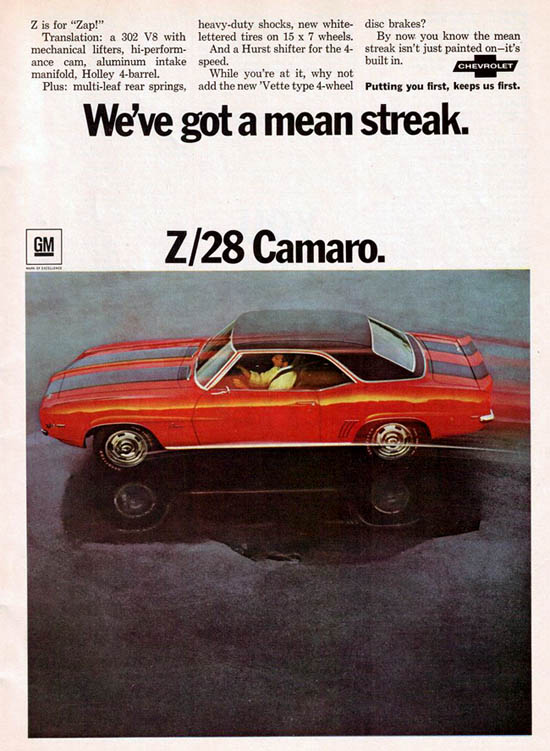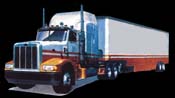 Fast shipping arranged
to anywhere in the world
Contact:
Email: Detroit60cars@aol.com
Business Hours: Monday - Saturday 9am to 5pm Pacific Standard Time. Closed Sundays
Sales Phone: (604) 617 2225
Copyright 1998 Detroit60.com.
lll