1969 COPO Chevelle





66 MUSTANG FASTBACK GT




Coming Soon: A code 289, Top Loader 4 speed, floor console, Raven Black, California car, rotisserie restored.




1969 COPO CHEVELLE
FACTORY OPTIONS
1969 COPO Chevelle, L72 427/425HP, Close Ratio M21 4 speed, 4:10 Posi, J50 power brakes, J52 power disc brakes, U14 gauge package, radio delete, clock, factory tach, buckets, floor console, SS wheels, chrome exhaust tips, T3 headlights, Firestone Wide Ovals, special order Monaco Orange, black interior.
SUMMARY
The 69 COPO Chevelle has become synonymous with performance and collectibility and to this day remains one of the rarest and most sought after factory built Supercars on the planet. Rotisserie restored (2009) to absolute concours standards, this is nothing less than a world class example of a documented COPO Chevelle with everything date code correct and numbers matching through to it's original MQ stamped 427 engine. The COPO Chevelle is right near the top of the list when debating the ultimate factory muscle car for 1969 because of it's race bred options and raw performance. This particular car contains a treasure trove of performance options including; 4:10 axle, close ratio 4 speed, G80 Posi, ZN1 front and rear spring option, and solid lifter 425HP engine to name a few, with everything decoded and documented by GM Canada to prove that this car is the absolute real deal. From it's rarity and authenticity, to it's restoration level, this Chevelle is the gold standard for anyone looking to own the absolute best of the best. No dissapointments for the serious buyer only. Inspections welcomed. This car is currently unavailable for purchase. Our service team will ensure that your car will leave to you turn key and professionaly detailed with all the necessary paperwork to register the car anywhere in North America. Buyers are always encouraged to call us direct to answer questions or to assist with purchase arrangements at (604) 617 2225 or Email us at detroit60cars@aol.com Terms and conditions: Vehicle is sold as is with no warranty implied unless otherwise stated in the description.
PART NUMBERS AND DATE CODES
Crank pulley 3955291 AB deep groove (L78, L72)
Water pump pulley 3947824 BV
Smog pulley 3932458 DA
Smog pump D45 7801149 313 with white fan
Smog tube 3942533
Diverter valve 28295 GH
Smog check valves 5361992
Alternator is the correct 1100837 37A CZ with deep groove pulley and correct fan dated 9 F 6 for June 6 1969. Rebuilt
The block casting date is C 7 9 for March 7, 1969. The casting number is 3963512 for 427. It is a 4 bolt main block. The stamp is T0624MQ 19B then the last 6 digits of the vin which decodes as Tonawanda built June 24. MQ is 427 425HP L72 with 4 speed transmission. Then 1 for Chevrolet division, 9 for 1969, B for Baltimore built, then the vin.
The heads are both 3919840 square ports with casting dates of C 27 9 and C 12 9. March 27, 1969 and March 12, 1969.
Water pump GM2 3969811 TX date code E21 9 ( May 21 1969) rebuilt
Clutch fan original 772 with the correct date
Left exhaust manifold 879 date coded 1968
Right exhaust manifold 1 78 date coded 1968
Distributor rebuilt and recurved, part number 1111499 9 F 17. Decodes as L78 or L72 high HP distributor build date June 17, 1969.
Starter rebuilt, AC Delco with no number 418 style with correct nose
Carburetor New Holley correct list 4346 3959164-GE
Rear axle is a 4:10 ,12 bolt Positraction coded KQ Eaton Posi source, stamped 0612B for June 12th, built at Buffalo. The casting date is F 7 9 for June 7, 1969. Casting number is 3959038. New gear set, Eaton posi carrier, all bearings, seals and axles.
The valve covers are the originals with the drippers and have been re-chromed
The rims are originals, coded YA with new repro Wide Oval bias ply tires
Rebuilt Muncie M21 transmission with the original 621 bellhousing. The transmission has the serial number stamped on it 19B then the last 6 digits of the vin. It has P9H25B which is June 25, 1969 and the B is for M21. Case is 3925660 and tail shaft is 3857584. The sand script on the case is 6 of 6 which is for June 6th when the case was poured.
Water neck is original GM 3877660
Factory style exhaust with resonators and the correct chrome exhaust tips. All hangers are correct as well.
Cowl tag decode
9
ST69 13637 BAL279136 BDY
TR 756 - - PNT
07C B1602 B M207610
8
The 9 on the top is for the lane number that the car was assembled on.
First line 1969 Chevelle 2 door V8 Baltimore built and plant sequence number.
Second line 756 is for Black interior with bucket seats, - - is for special order paint upper and lower.
Third line 07C is for the build date of the car. July third week of 1969. The B1602 is unknown. The B M 207610 decodes as Malibu. Then the sequence number. The 8 is for V8.
The firewall is stamped twice 9B then 6 digit vin. 9 for 1969, B for Baltimore then the serial number.
Miscellaneous: Radio delete and no stripe option and the L78 gets superceded by the copo option 427 as per the buildsheet. There were 323 COPO Chevelles made and 99 of them became Yenko's. An estimated 17 to 22 came to Canada. Vin stamp, cowl tag pictures and additional details for restoration work completed available upon request.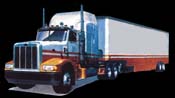 "Discounts Available for Fall
Shipping"
Contact:
Email: Detroit60cars@aol.com
Business Hours: Monday - Saturday 9am to 5pm Pacific Standard Time. Closed Sundays
Sales Phone: (604) 617 2225
Detroit60, 2357 Folkestone Way, West Vancouver, B.C. Canada

Copyright 1998 Detroit60.com
2357 Folkestone Way
West Vancouver, B.C., Canada