1967 Blue Chevelle Super Sport

1967 CHEVELLE SUPER SPORT
SOLD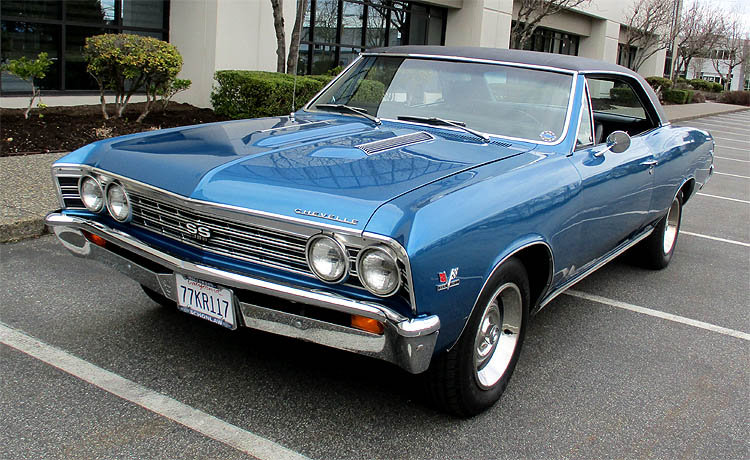 1967 CHEVELLE SUPER SPORT, 138177Z, L34 396/350 HP, TH 400, 12 Bolt 3:55 Posi, F40 suspension, Power steering, Power Disc brakes, Floor console, performance hood, HD radiator, Strato buckets, clock, Soft Ray tinted glass, Delco pushbutton AM radio, dual speed wipers, light package, Day/Night mirror, Deluxe seat belts, dual rear speakers, trunk light, variable wipers, Rallye wheels, Marina Blue, Black interior, Black vinyl top.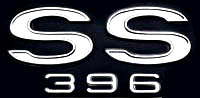 In the mid sixties Chevrolet coined the term Muscle Car and went to work creating an instant legend with the iconic Chevelle Super Sport. Restored 2019 with absolutely no expense spared, the current condition report for this particular Chevelle SS can be summed up in two words...absolutely immaculate.This is one of the nicest examples of a genuine 13817 Super Sport you'll find anywhere with hi-lights that include; show quality PPG Base/Clear /color sanded paint finish, rebuilt to stock standards drive-train, new Year One interior, detailed undercarraige, show quality exterior chrome, perfect date coded glass, multiple trophy winner, California pedigree the list goes on. And with only show miles driven since restored, this Chevelle runs and drives like new with everything in working order right down to the center console courtesy light.
Along with a styling upgrade, the 1967 Chevelle Super Sport came with a laundry list of performance and convenience options. Some of the options for this particular Chevelle Super Sport include; L34 Turbo-Jet 396 engine, F40 Special performance suspension, front compartment floor console,12 bolt 3:55 Positraction axle, Soft Ray tinted glass, Delco radio with dual rear speakers, trunk light, power Disc brakes, power assist steering Turbo 400 transmission and desirable Marina Blue on Black color combination. As well this is a Freemont California built, Schonlaw Chevrolet/Hollywood sold, collector owned, lifelong West Coast car that retains most of it's original issue sheet metal, Freemont cowl tag and comes with receipts for restoration work completed from paintwork to drive-train and beyond. If craftsmanship, absolute attention to detail and long term value are check marks on your classic car shopping list then don't miss this opportunity to own a milestone muscle car from Chevrolet's Quick Size performance line up for 1967 the Chevelle Super Sport. A turn-key, five star collectible for the serious buyer. Private sale by appointment only. Our service team will ensure that your car will leave to you turn key and professionaly detailed with all the necessary paperwork to register the car anywhere in North America. We can assist in all aspects of worldwide shipping. Buyers are always encouraged to call us direct to answer questions or to assist with purchase arrangements at (604) 617 2225 or Email us at detroit60cars@aol.com Terms and conditions: Vehicle is sold as is with no warranty implied unless otherwise stated in the description. SOLD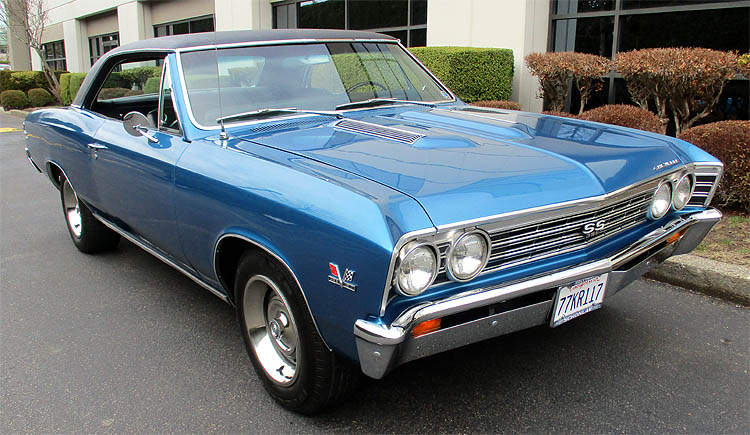 Chevrolet played the muscle car game to perfection with the Super Sport Chevelle that delivered a mega cube engine in a mid sized chassis with the end result being one of the best all around performance packages produced in 1967. Restored with a perfectionists attention to detail this Chevelle literally looks like it came off the page of a 1967 Chevrolet sales brochure.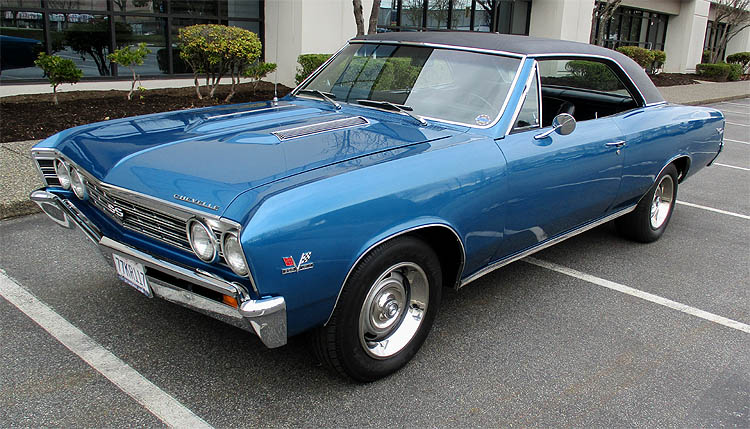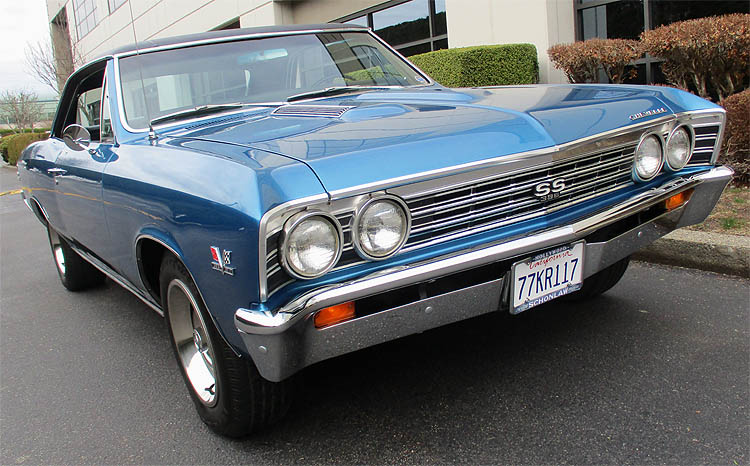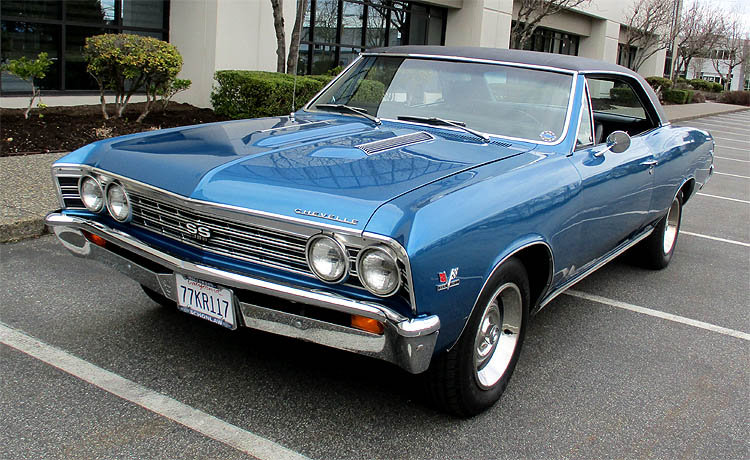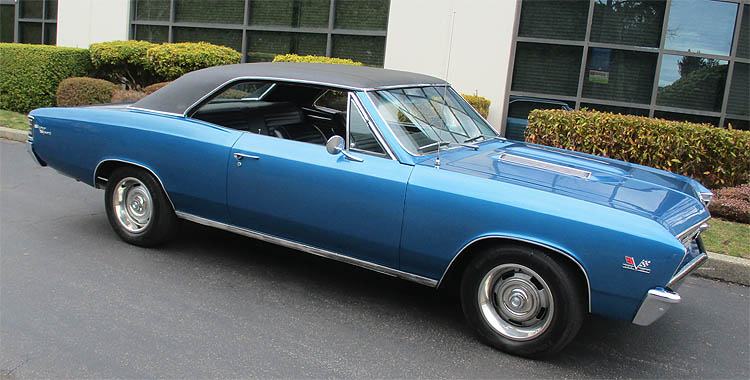 Chevrolet came through with all of the extra Go hardware to back up it's street reputation with the 67 Chevelle Super Sport that came with a laundry list of performance options right of the dealership floor. This Chevelle leaves very little off the performance table and yet for all of it's 0-60 muscle is a user friendly street package that you wouldn't hesitate to take out on an extended road trip.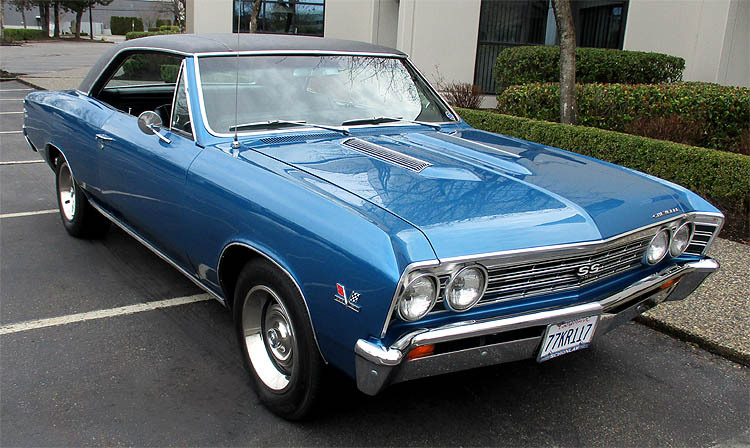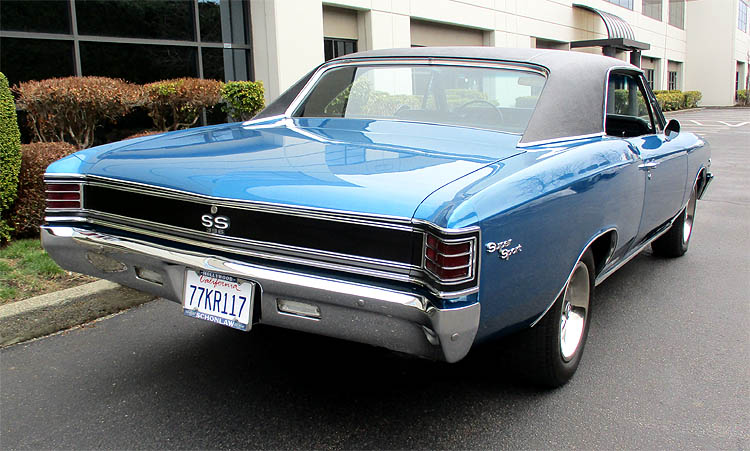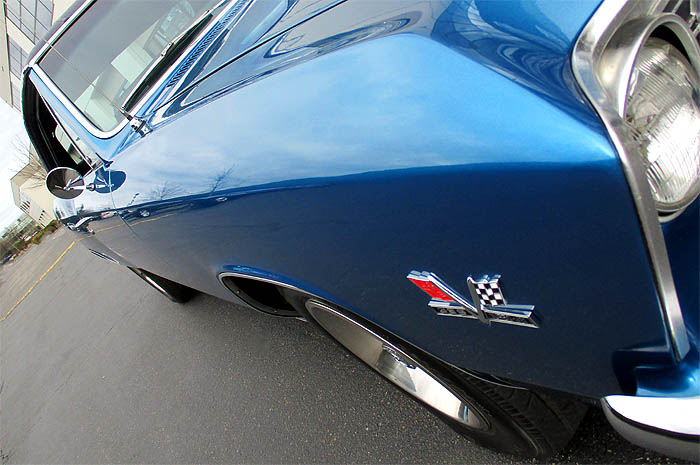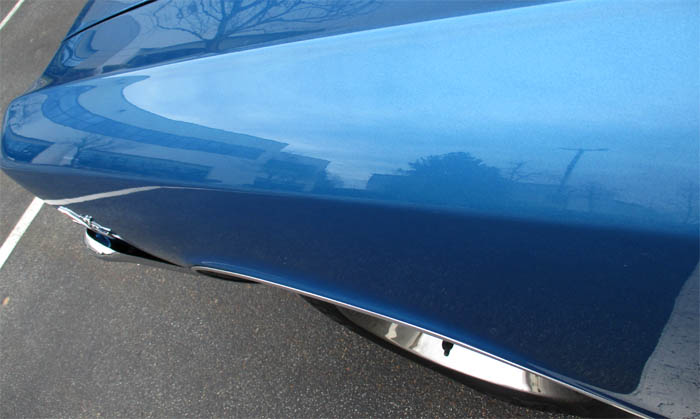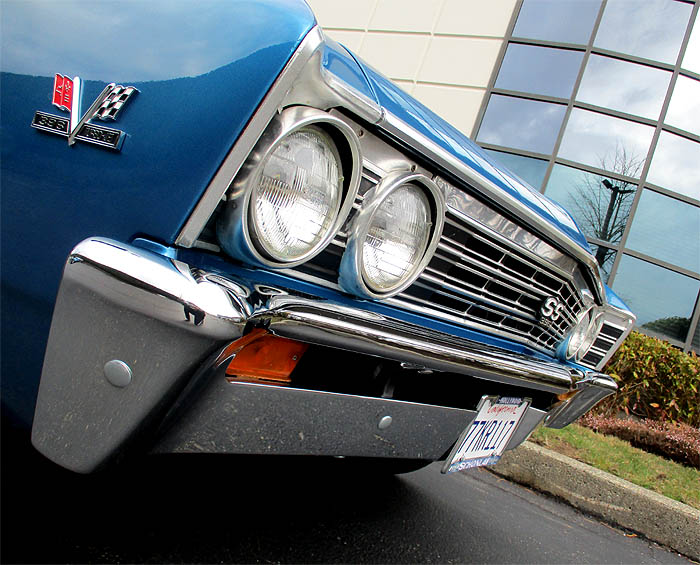 This is a Z Plant Freemont California built, 68,166 original mile, lifelong West Coast, 13817 Super Sport that was sold new at Shonlaw Chevrolet in Hollywood and still retains most of its original sheet metal and Freemont issue cowl tag. As well this is a showroom housed, trophy winning, turn-key, collector owned car with only show miles driven since restored in 2019 and includes receipts for restoration work completed. All of these pictures were taken on March/12/ 2023. Feel free to contact us for further information @ (604) 617- 2225 or Email detroit60cars@aol.com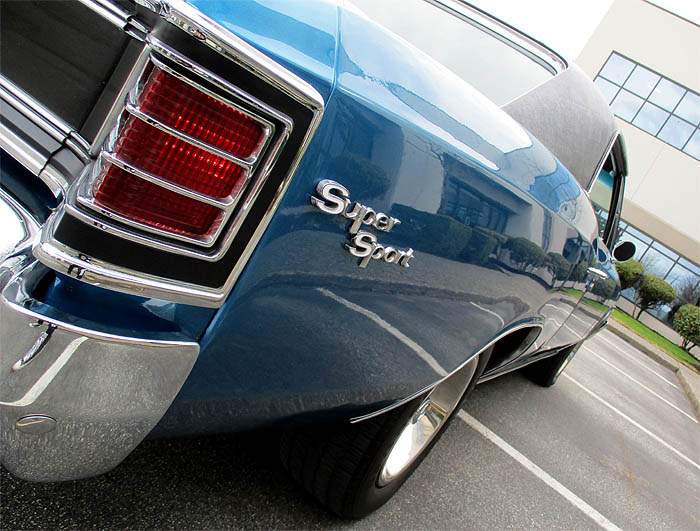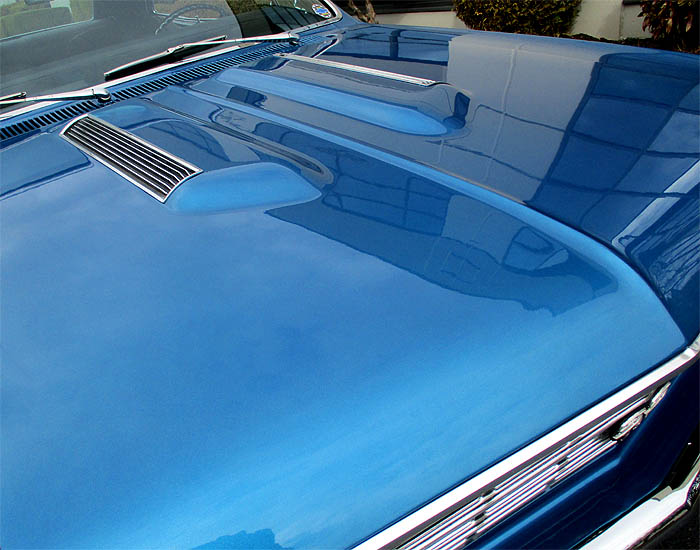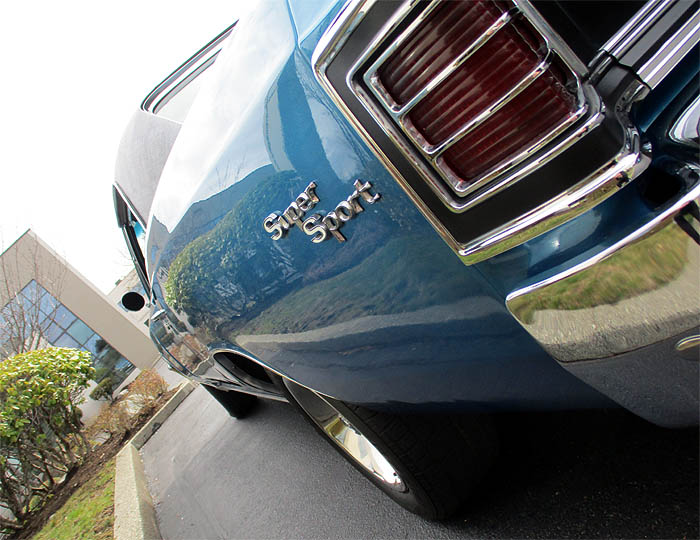 Show quality finished in Marina Blue the paintwork on this Chevelle is a PPG Base/Clear that's been color sanded to a mirror finish covering some of the straightest stretches of Freemont sheet metal you'll ever see on a 67 Chevelle. Perfect glass, OPG Levant grain top and triple plate exterior Chrome finalize an exterior package that literally looks like a rolling house of mirrors.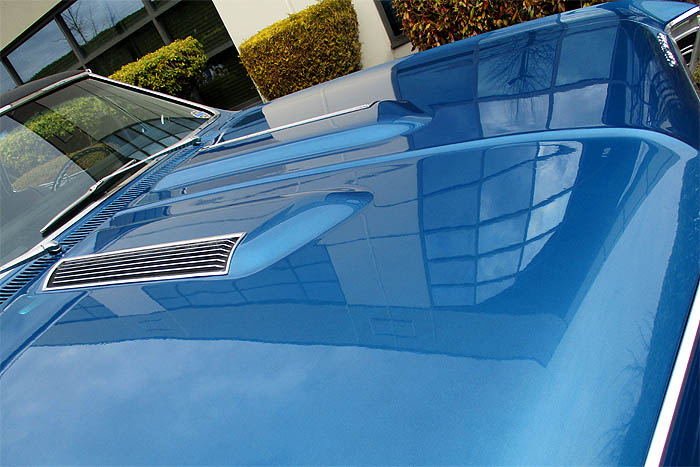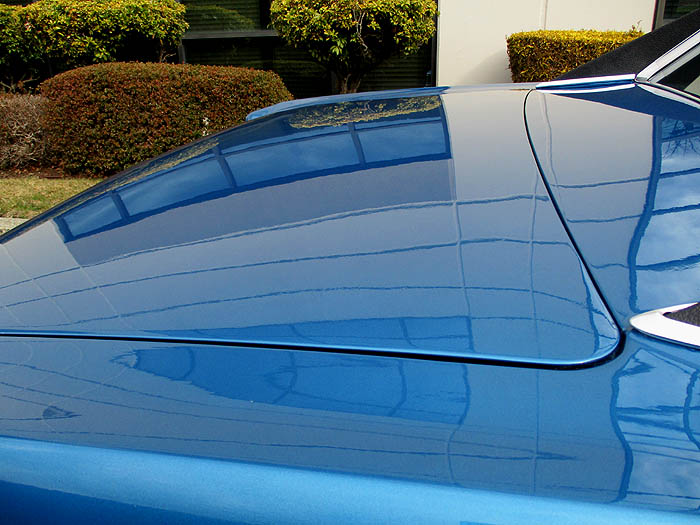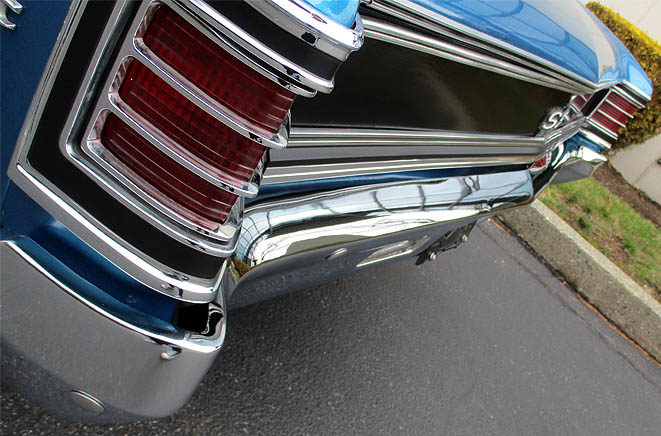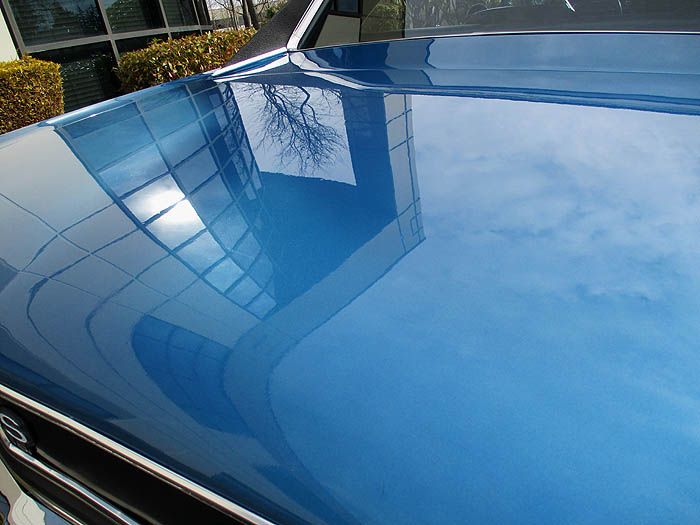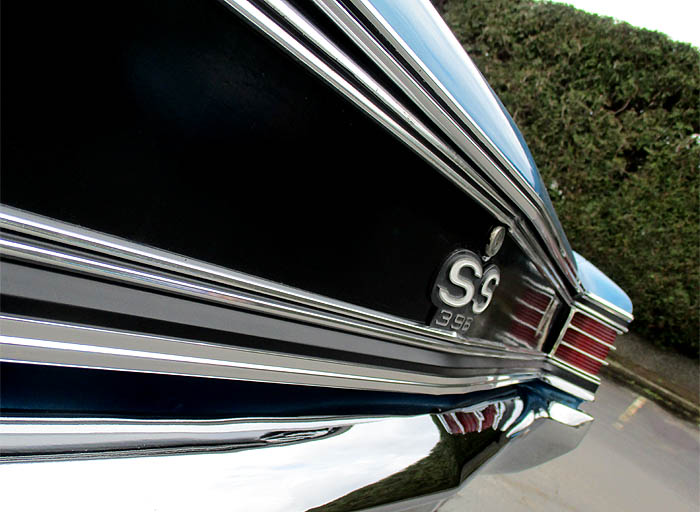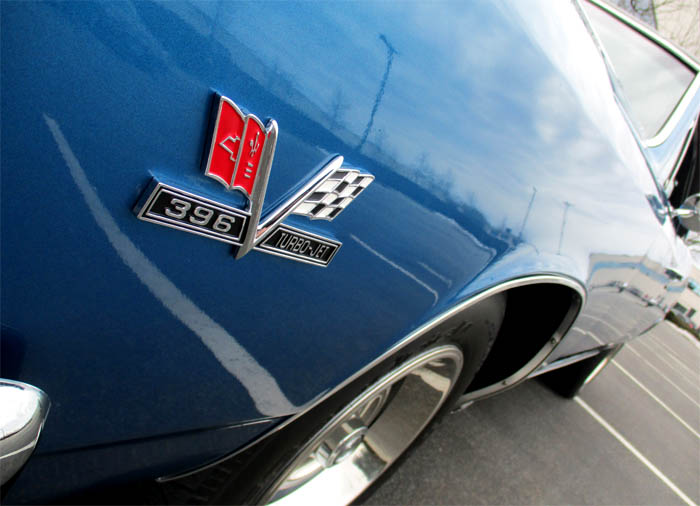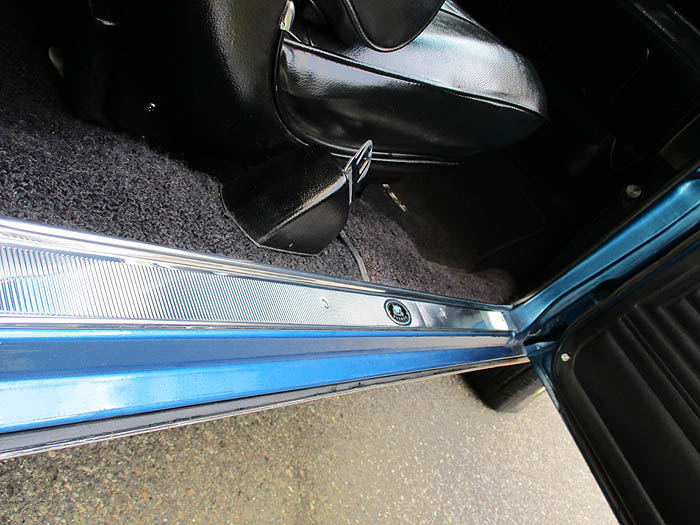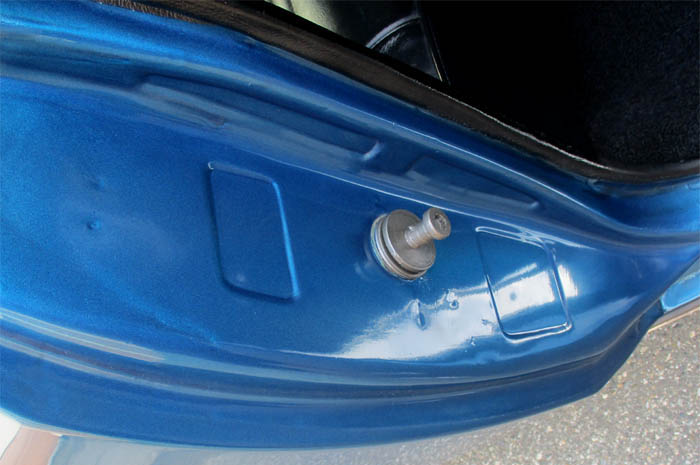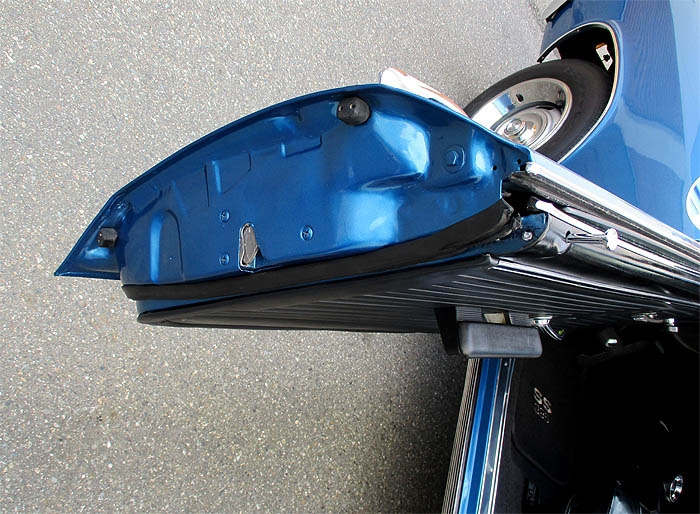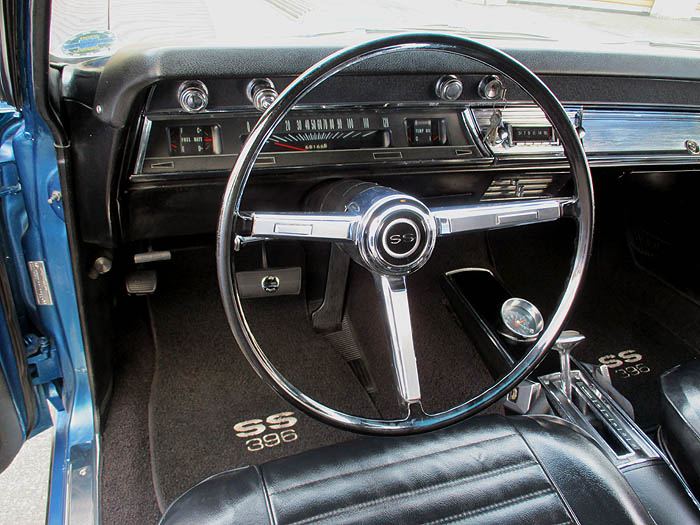 Restored in it's original 763 Black (Bucket seat) right through to the dash trim this interior is as close as you can get to day one new short of inventing a time machine with options that include; power steering, center console, light package, variable wipers, Strato buckets, tinted glass, Day/Night mirror, AM radio, power disc brakes and Super Sport wheel to name a few.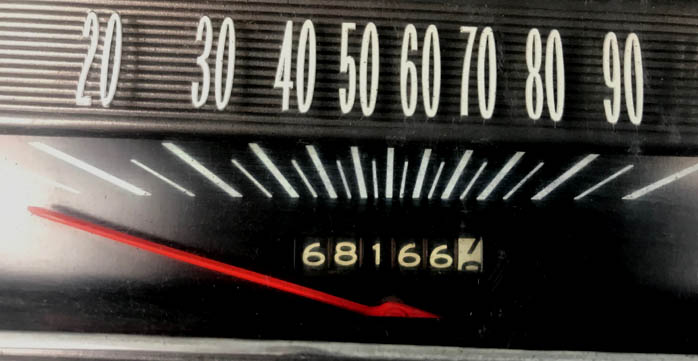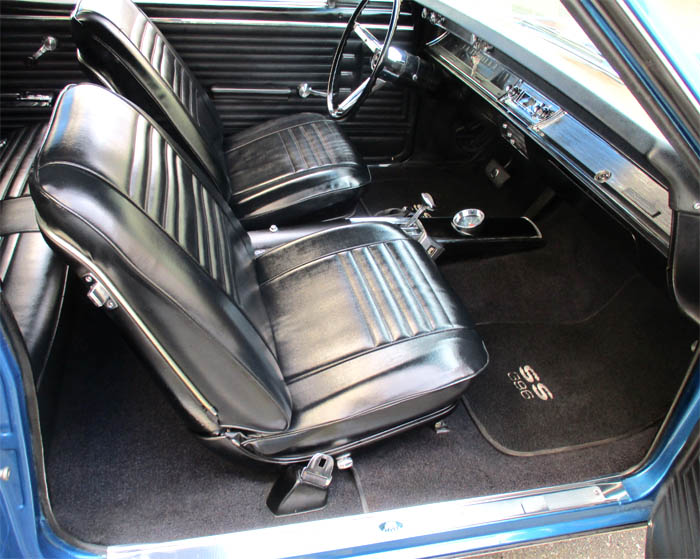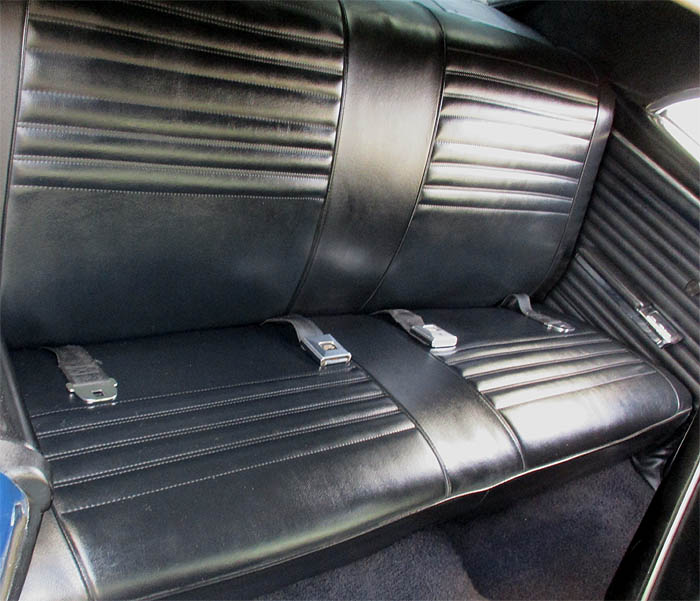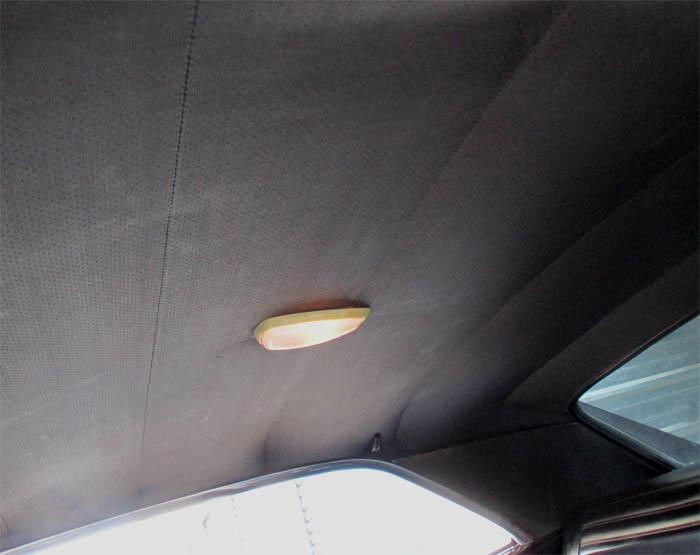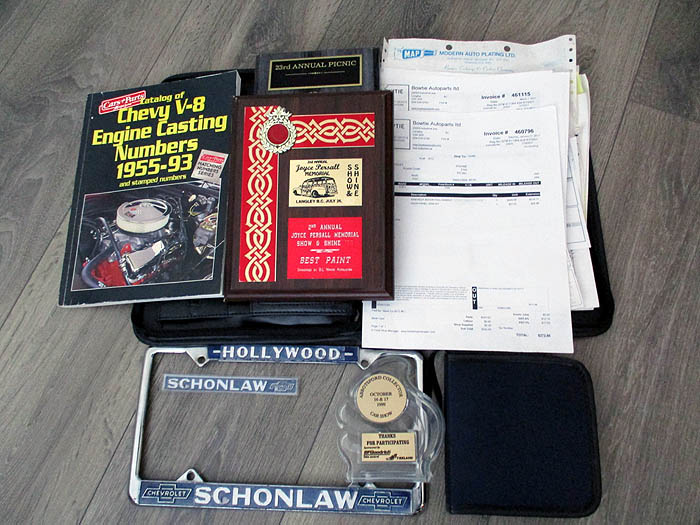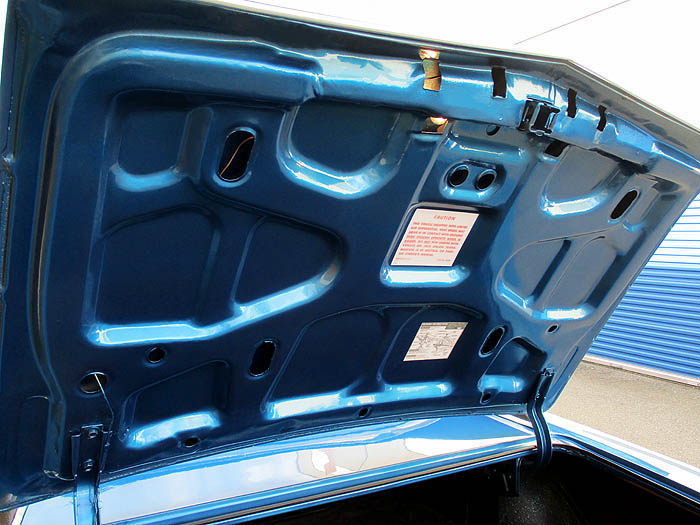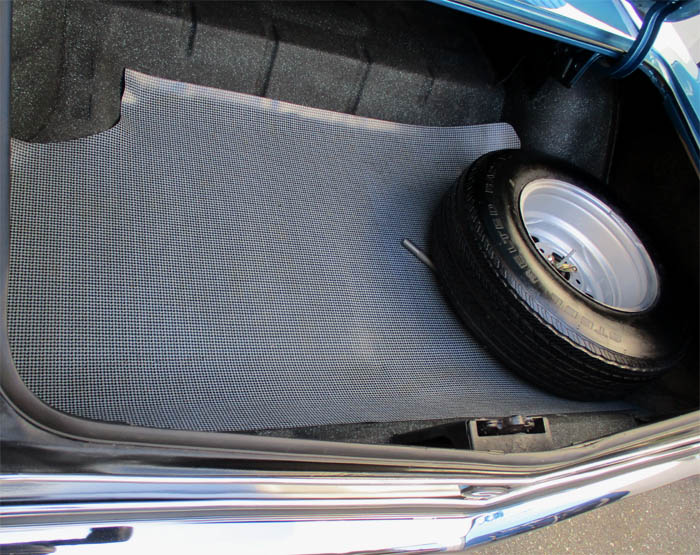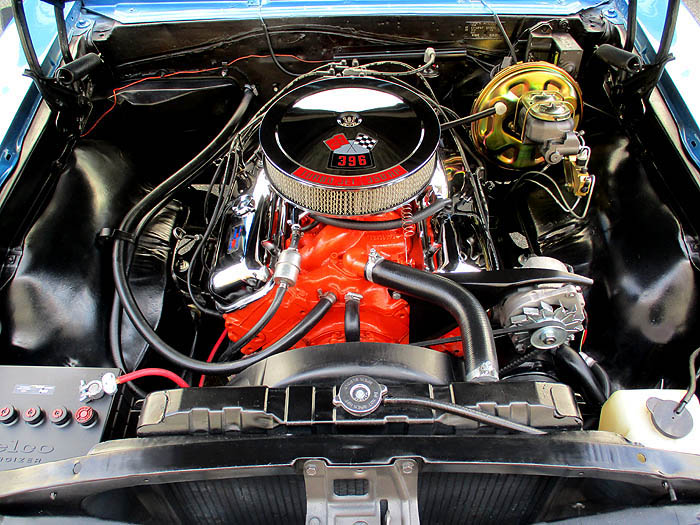 Although not the original engine for the car this is a date coded August 67, 396 engine that's been professionaly rebuilt close to factory 10:25.1 standards. Every other aspect of this drivetrain is original to the car from it's Turbo Hydromatic transmission right back to it's 12 bolt 3:55 Positraction rear axle.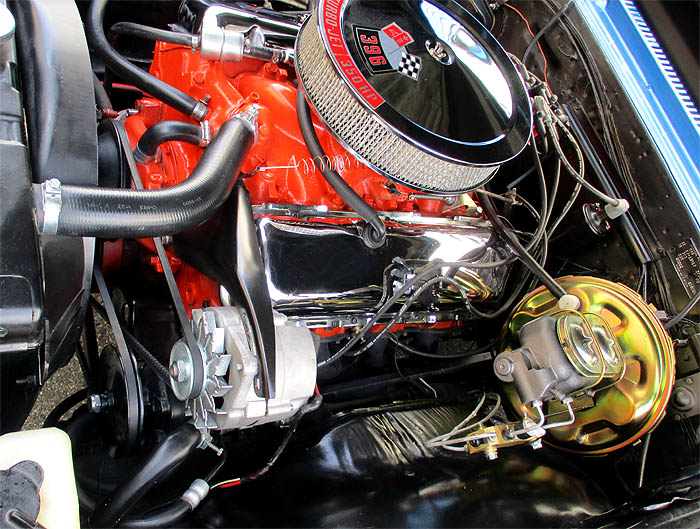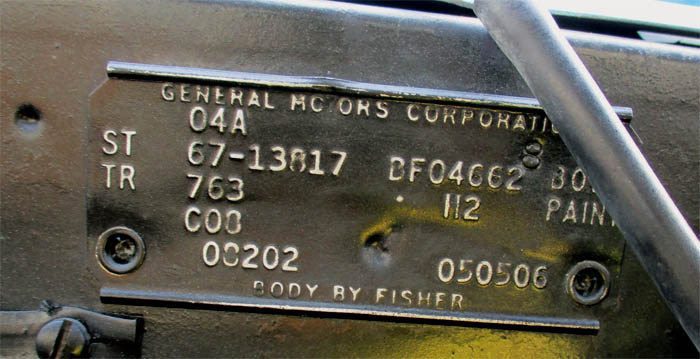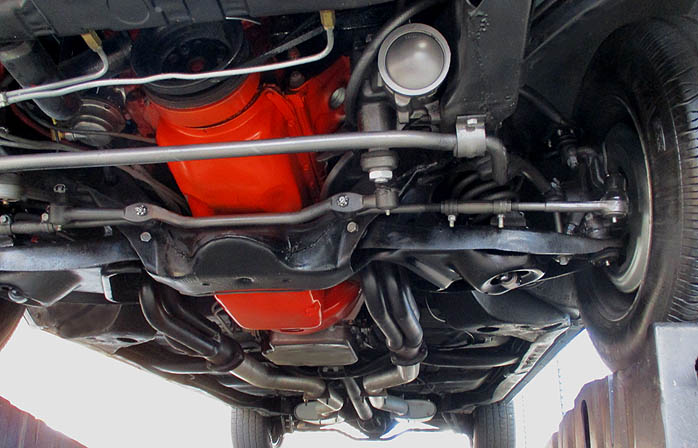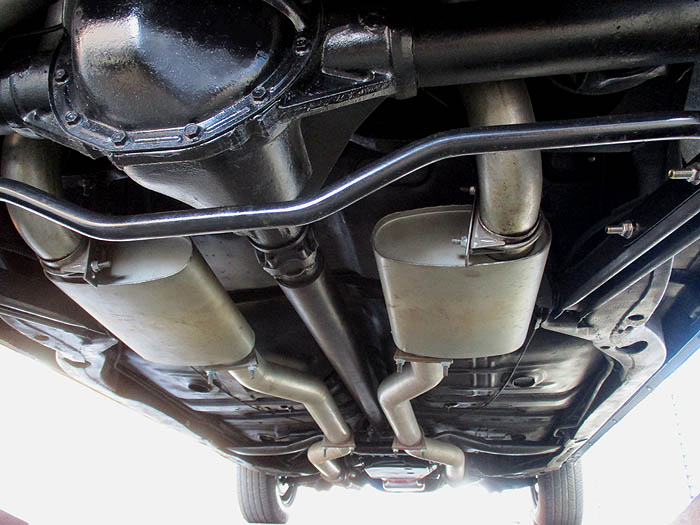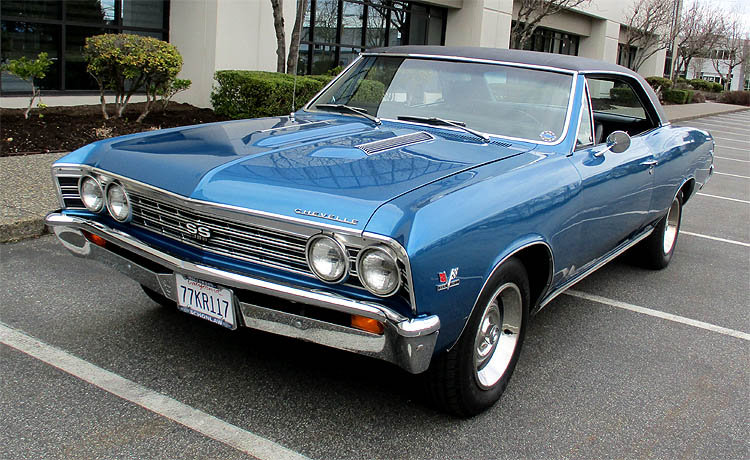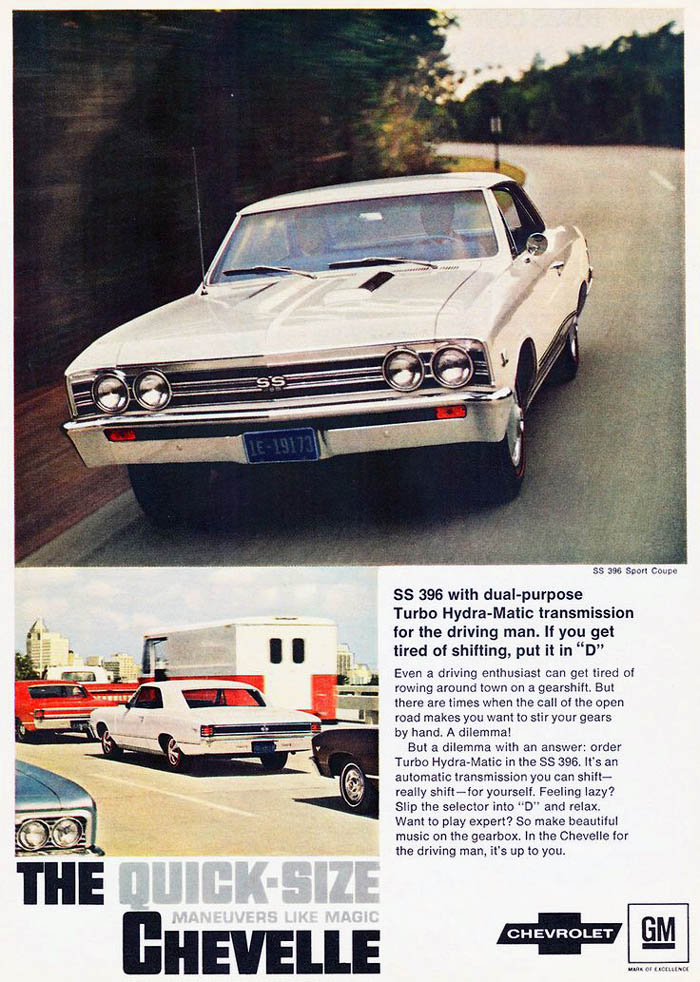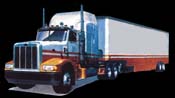 Fast shipping arranged
to anywhere in the world
Contact:
Email: Detroit60cars@aol.com
Business Hours: Monday - Saturday 9am to 5pm Pacific Standard Time. Closed Sundays.
Sales Phone: (604) 617 2225
Copyright 1998 Detroit60.com.