69 GTX ConvertibleKamloops

1969 GTX CONVERTIBLE
SOLD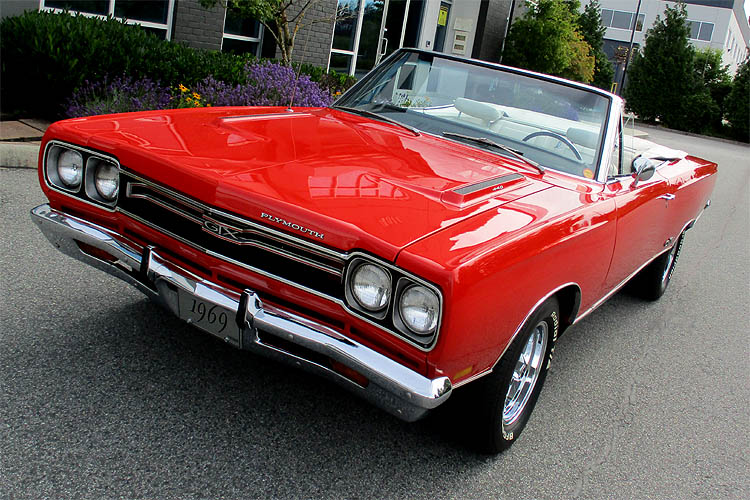 1969 PLYMOUTH GTX CONVERTIBLE, RS27L , 440/375 HP, 727, 3:55 Suregrip axle, Air Grabber hood, power steering, power brakes, power top, Deluxe interior, Sports console, buckets, Rallye dash, headrests, HD suspension, 26"rad, AO1 light package, deluxe wood wheel, 3 speed wipers, Music Master AM radio, tinted glass, Lloyd GTX floor mats, remote mirror, day/night mirror, wheel lip moldings, front and rear bumper guards, 15X7 wheels, chrome exhaust tips, R4 Performance Red, White interior, white vinyl top.


In 1969 Plymouth Division kept the performance train rolling and went to work creating some of the most iconic muscle cars to leave a showroom floor like the high octane 440 GTX. A no expense spared restoration, every effort was made to make this Pentastar dream as close to perfect as possible with absolute attention detail from it's show quality fit and finish right through to it's rebuilt to factory standards drivetrain. This particular car is one of
701
GTX convertibles
produced for 1969 and still retains it's original numbers matching Super Commando 440 engine with every other drivetrain component original to the car right back to it's factory issue A36 performance axle package. Some of the high-lights for this particular GTX include; Concours level fit and finish, show quality exterior chrome and stainless, perfect date coded glass, numbers matching drivetrain, new Haartz power top with glass back window, like new interior, GTX Registry documented, life long Southwest car, portions of it's original broadcast sheet and detailed undercarraige to name a few with everything mechanically sorted and in nothing less than perfect working order right down to it's Air Grabber induction system.
The 1969 Plymouth 440 GTX Convertible is near the top of the list when debating the ultimate street car for 1969 because of it's big league performance and long list of comfort and convenience options. Options for this particular GTX include: Specialized 440 Magnum engine, Air Grabber induction system, 3:55 Suregrip axle, Hemi suspension, C16 floor console, S81 simulated woodgrain wheel, remote driver's mirror, power assist steering and brakes, crossover dual exhaust, stainless tips, light package, power assist top, deluxe interior with woodgrain accents and tinted glass to name a few with everything verified by it's original St.Louis issue fender tag. As well this GTX is a lifelong West Coast car that's part of a private collection with only show miles driven since completion and includes receipts for restoration work completed. From it's restoration level to it's low production numbers, this GTX is the absolute best of the best for anyone looking to own one of the rarest factory muscle cars to come out of Plymouth Division's performance line up for 1969, the 440 GTX Convertible. This particular car is currently part of a private collection that's housed in a climate controlled showroom and would make an excellent addition to any high end Mopar collection for the serious buyer. Our service team will ensure that your car will leave to you turn key and professionaly detailed with all the necessary paperwork to register the car anywhere in North America. Buyers are always encouraged to call us direct to answer questions or to assist with purchase arrangements at (604) 617 2225 or Email us at detroit60cars@aol.com Terms and conditions: Vehicle is sold as is with no warranty implied unless otherwise stated in the description.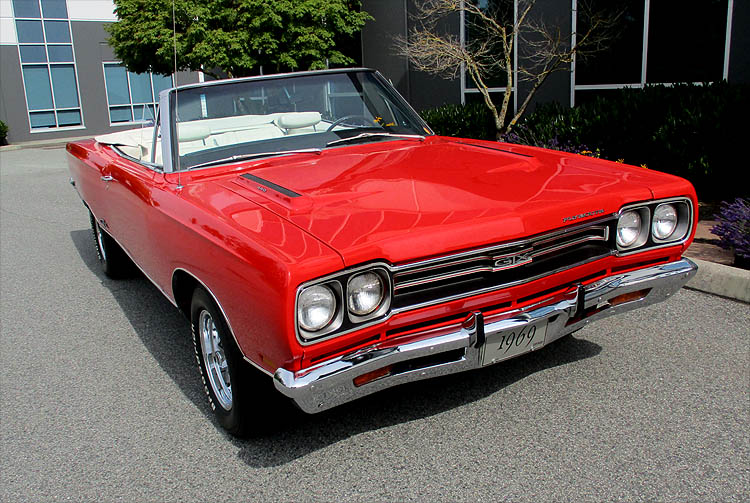 The 69 GTX 440 Convertible is a 5 star collectible by any standard being one of 701 produced in 1969 and was the final year for the drop top version. Numbers matching, restored to the absolute max and loaded with all of the big block bells and whistles this GTX is the perfect combination of 60's Super Car icon and car show trophy magnet.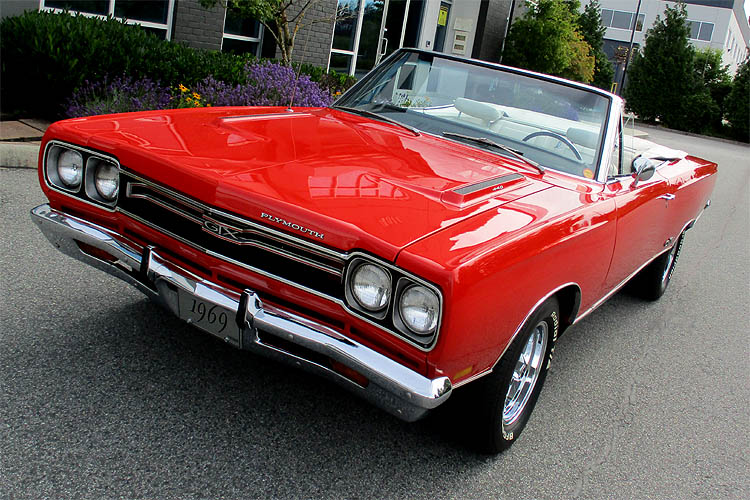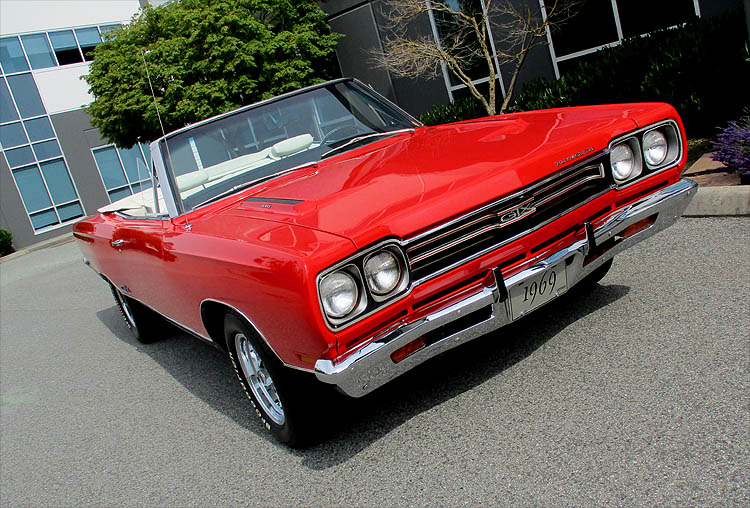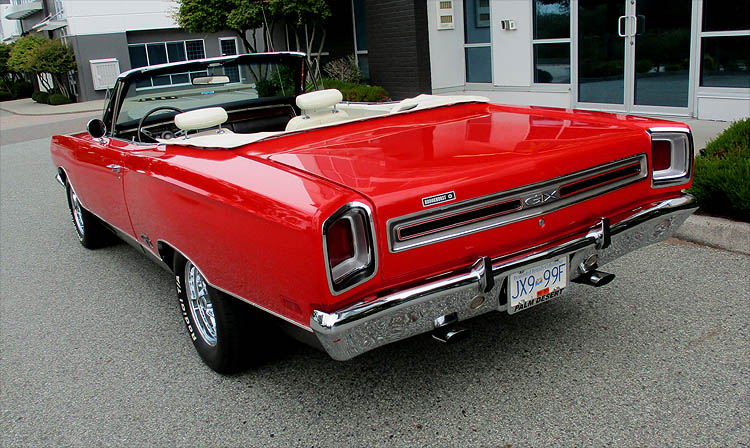 From a drivability standpoint it's safe to say that the 440 GTX Convertible is one of the most upscale muscle cars to come out of Plymouth's performance line up in 1969. And along with it's big league performance, this GTX is a user friendly, smooth handling, near everyday driveable street package that runs and drives like an absolute dream with no issues whatsoever.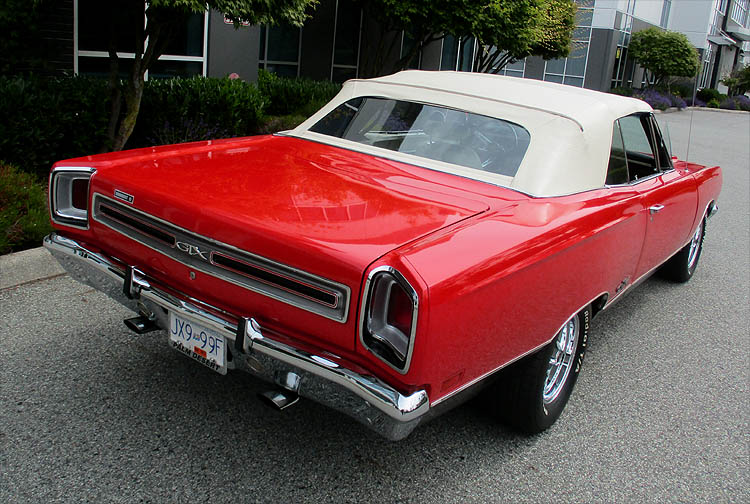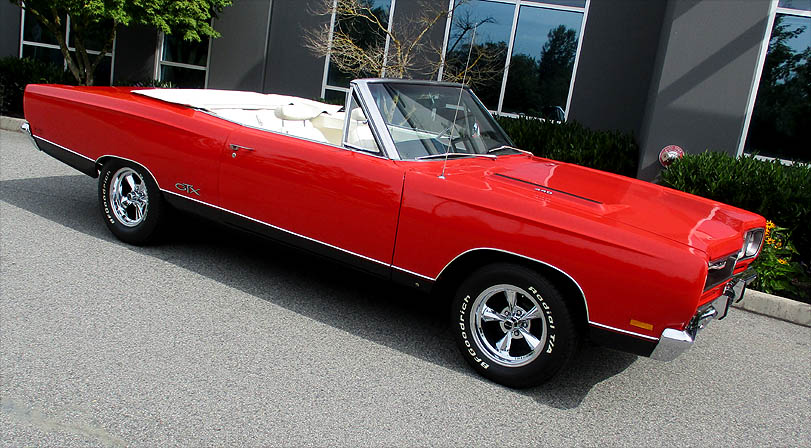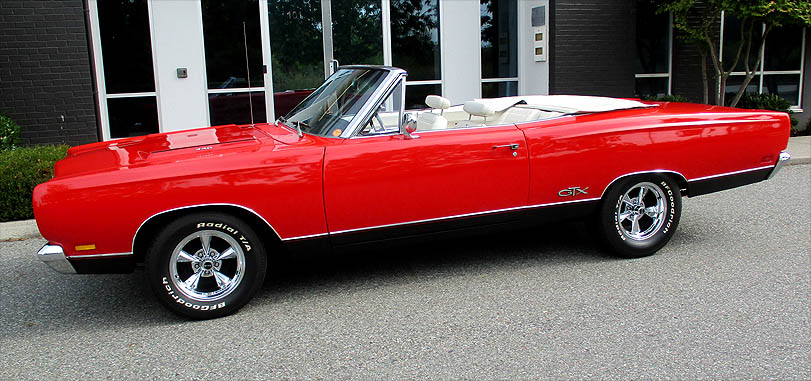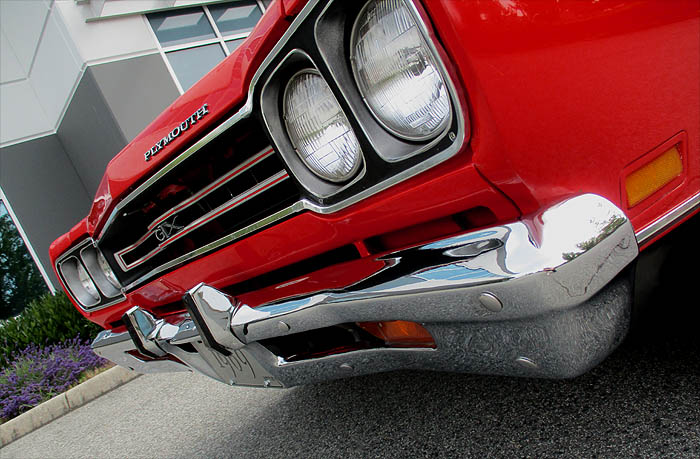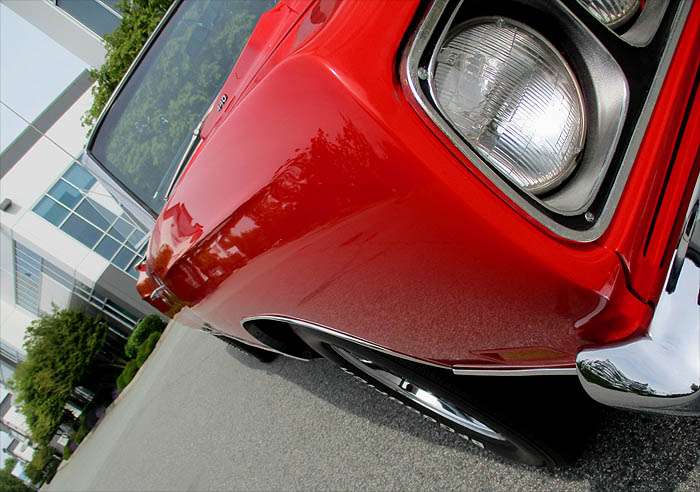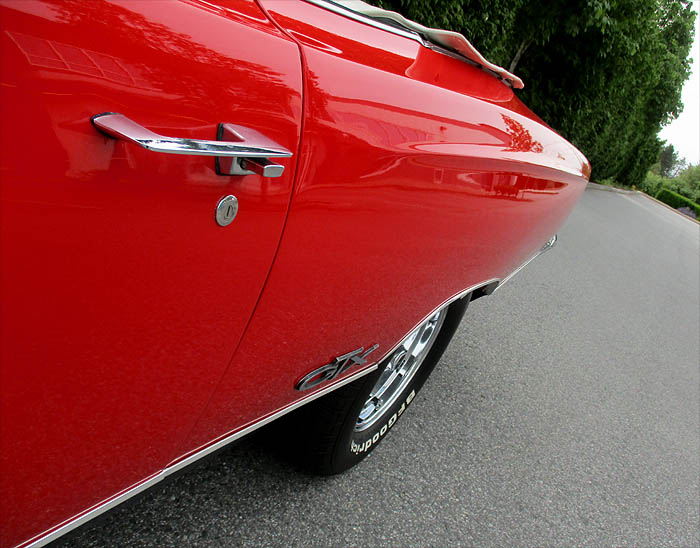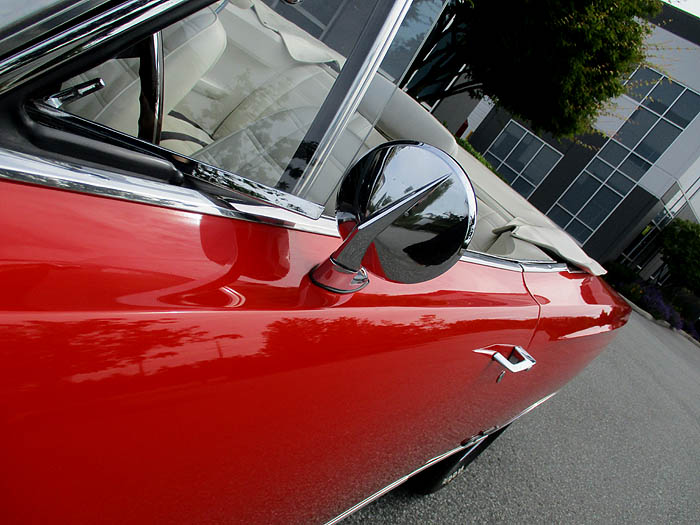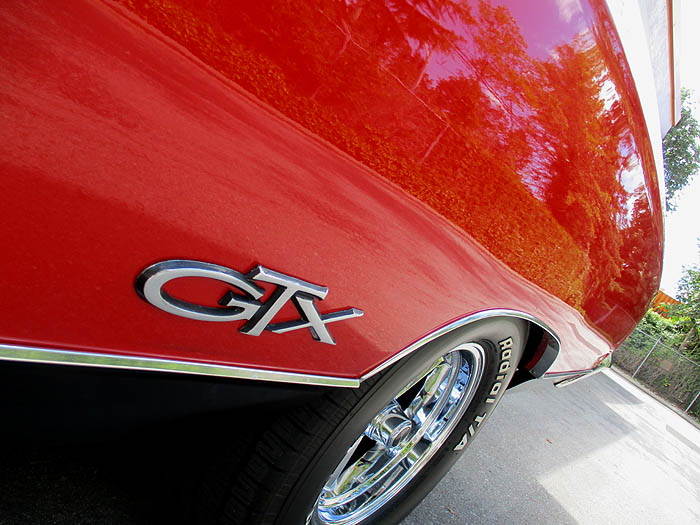 This is a G Plant St. Louis built, Order number 482294, L Code GTX with a build date of April 3 1969, that retains most of it's original issue sheet metal, portions of it's original broadcast sheet and St. Louis fender tag with all body numbers intact right through to the rad support Vin stamp. As well this is a collector owned, showroom housed, #63 in the GTX Registry, West Coast car with only show miles driven since restored and includes receipts for restoration work completed from paint work to drivetrain and beyond. Feel free to contact us direct for further information in regards to this GTX @604 617 2225 Pacific time zone or Email detroit60cars@aol.com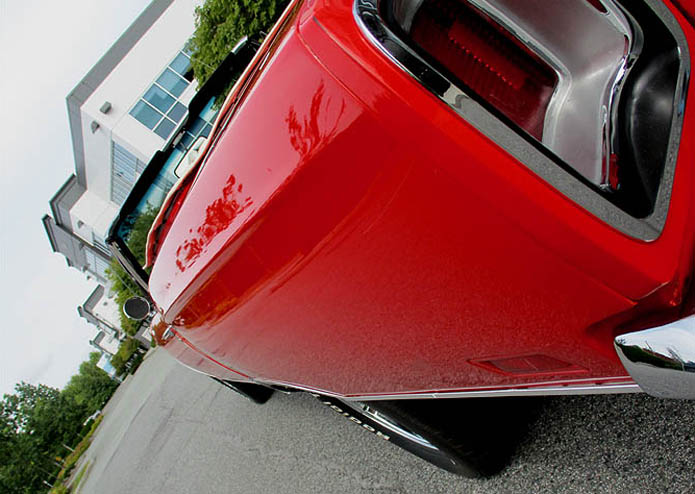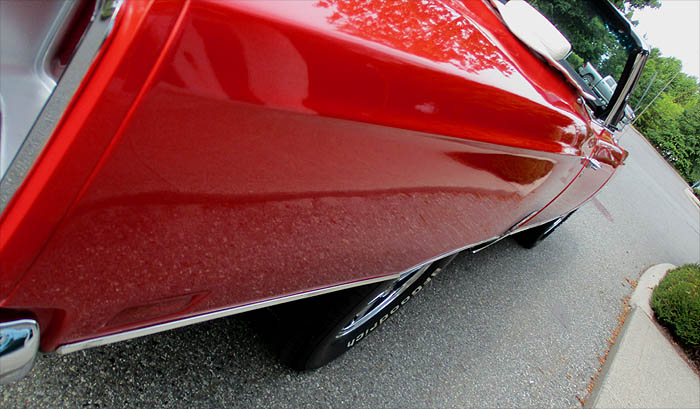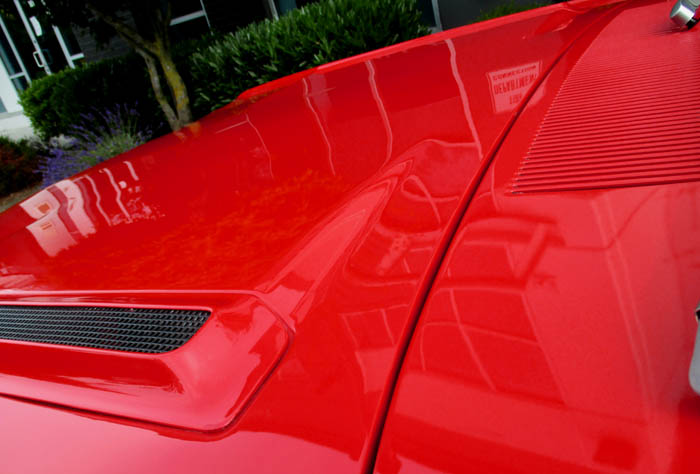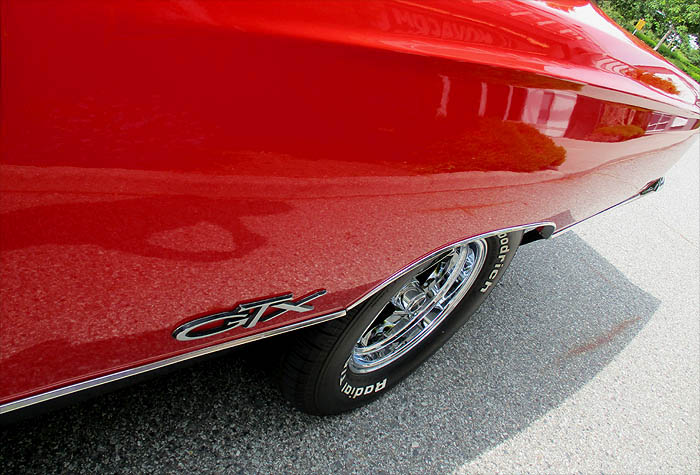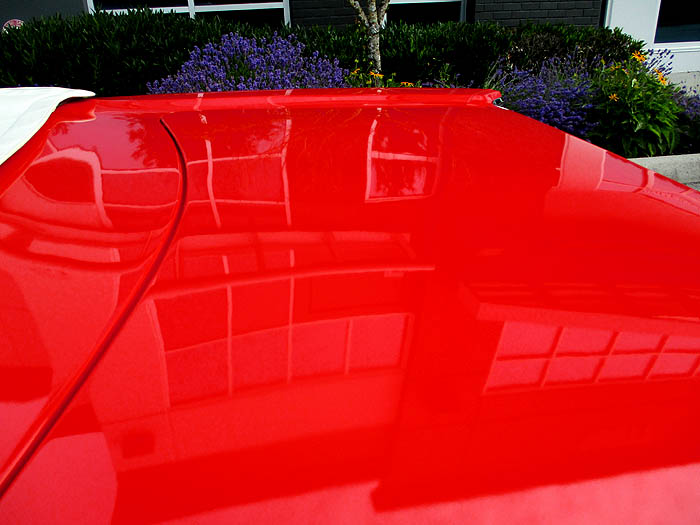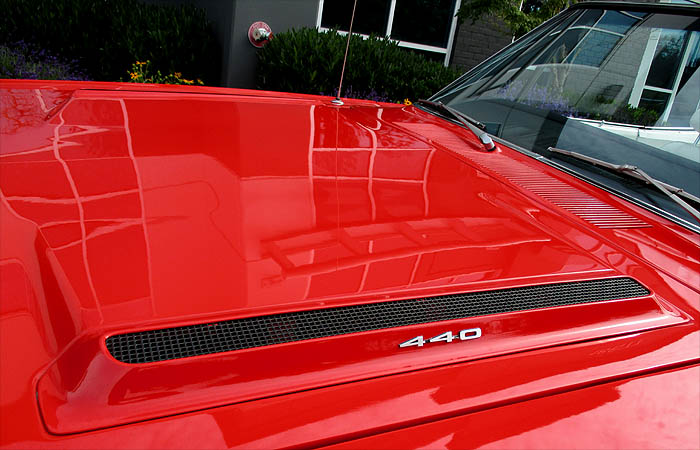 All of the essentials you would expect to find on a top end show car are evident on this particular GTX including the fit and finish. Show quality PPG Base/Cleared in R4 Red (originaly Y2) over mostly original sheet metal and micro polished to a mirror finish right through to the trunk floor, the paint finish on this car literally looks like a house of mirrors. The rest exterior jewellery is show quality from it's glass back window Haartz power top through to the exterior bright work that's been brought back to new by way of triple plating or NOS replacement from the bumpers down the window reveal moldings.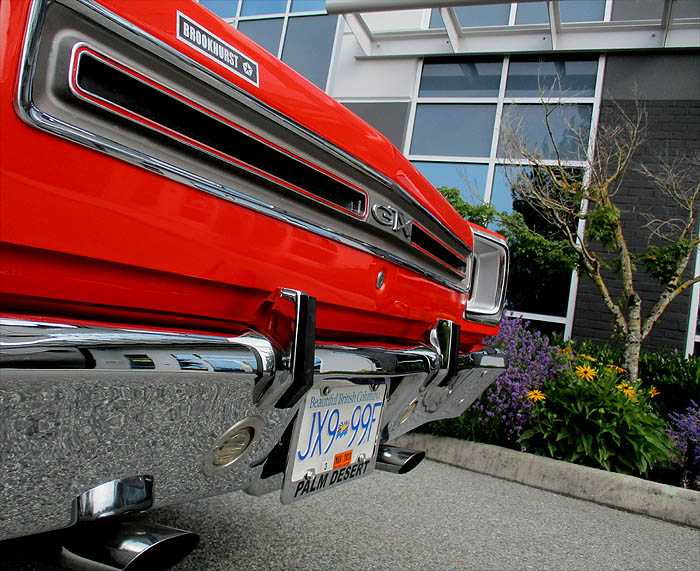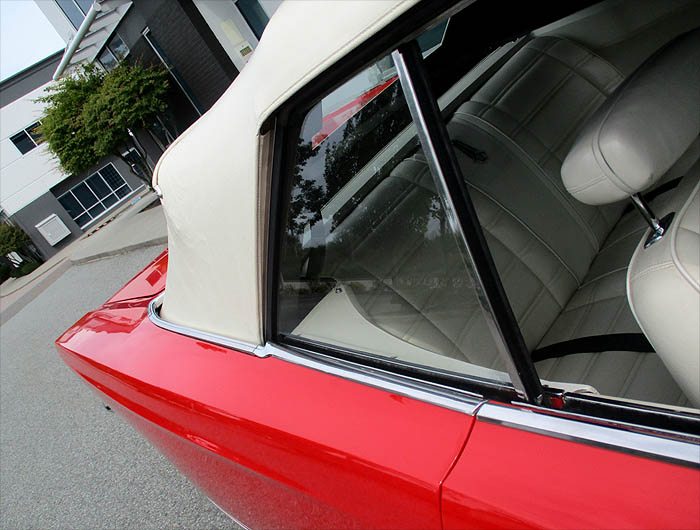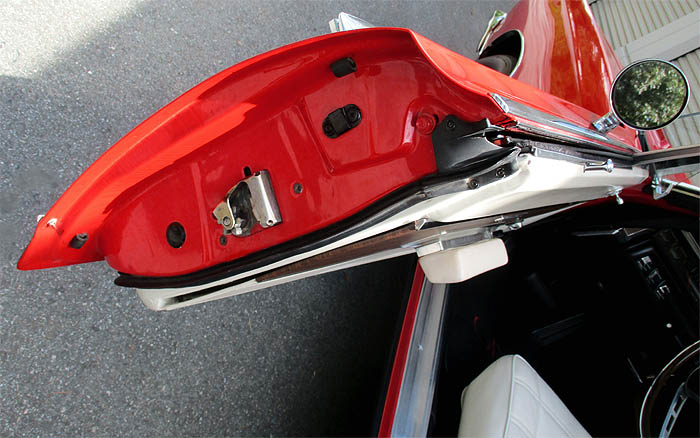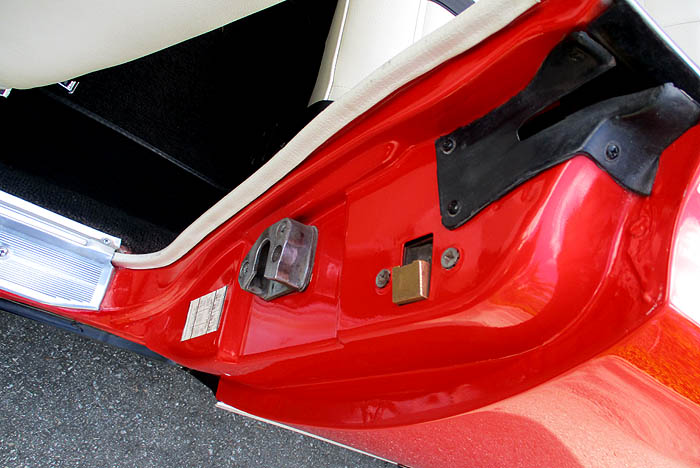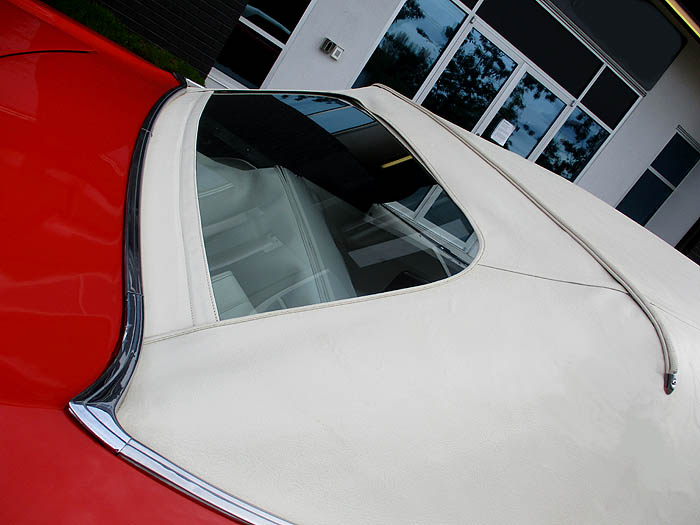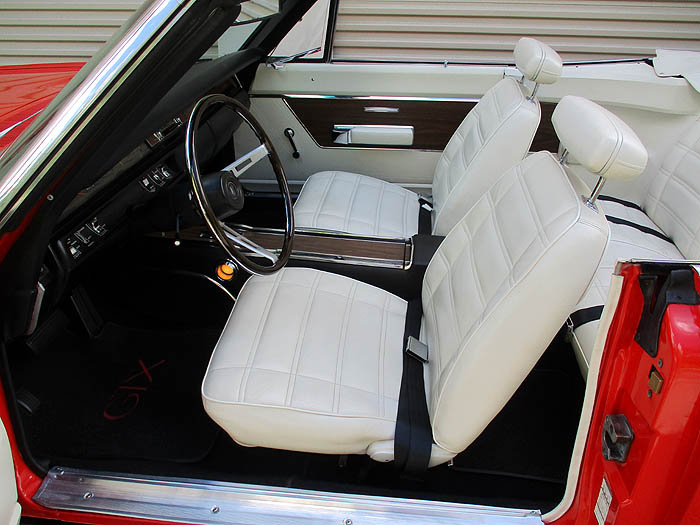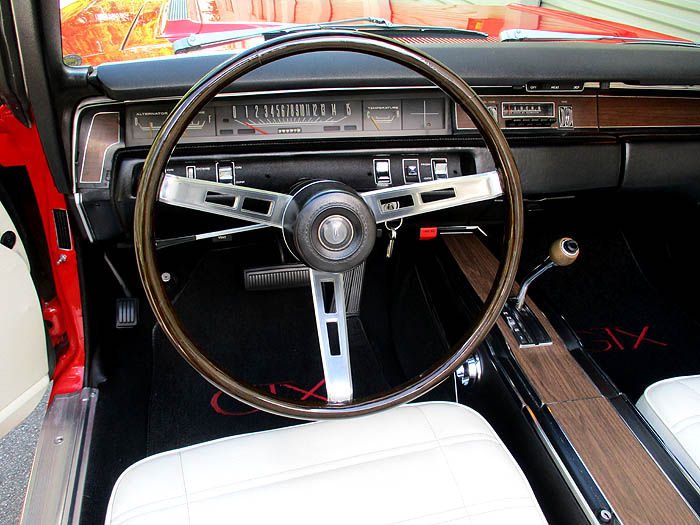 Sitting in this office is like turning the time machine back to 1969 with everything absolutely as new and restored accurate to it's original P6W White/Black via Legendary Interiors right down to its Coachman grain bucket seats. This is a well optioned interior that includes; deluxe wood wheel, sports console, interior light package, Music Master radio, air induction system, power assist steering, power assist top and tinted glass to name a few with everything in working order right down to the glove box light.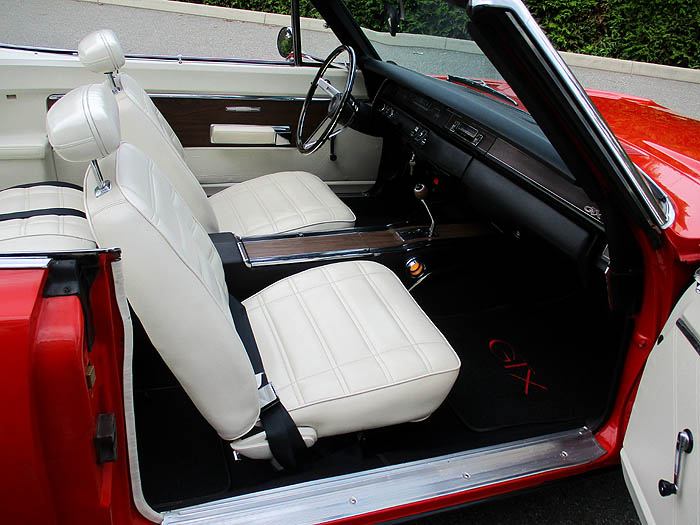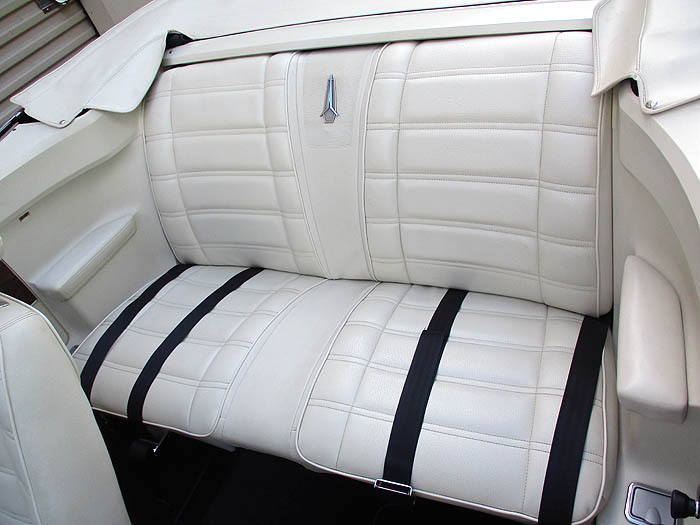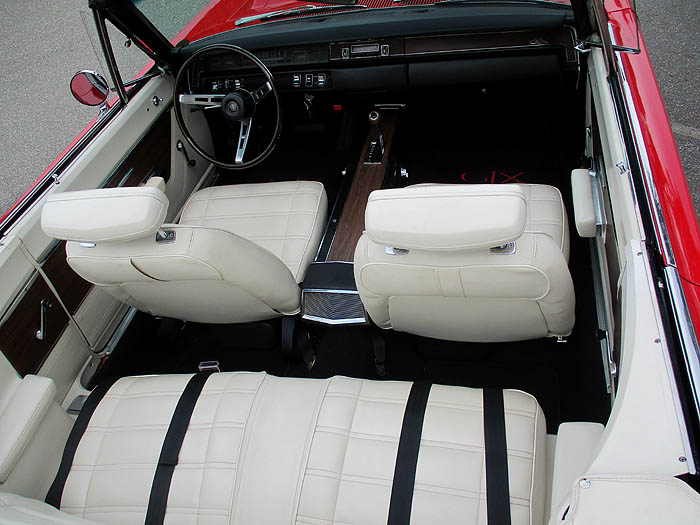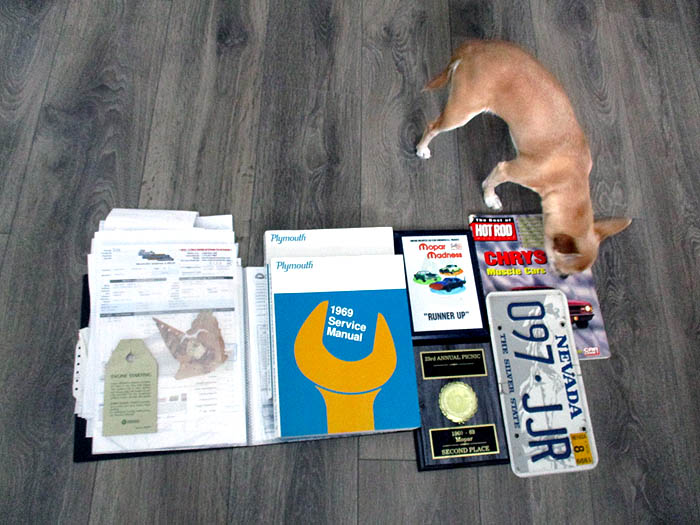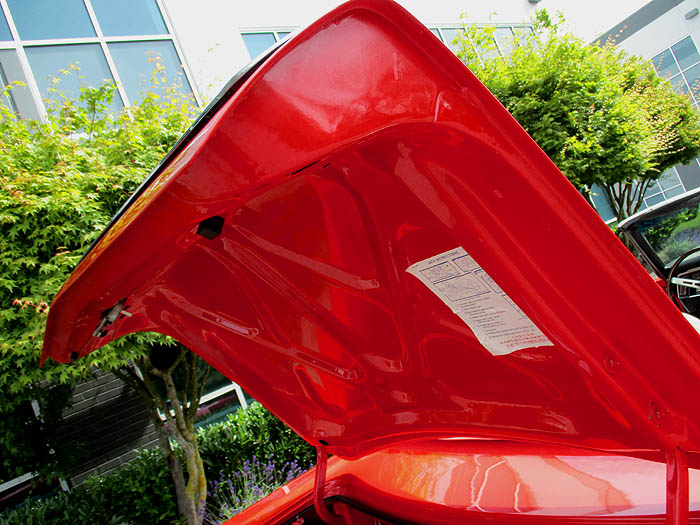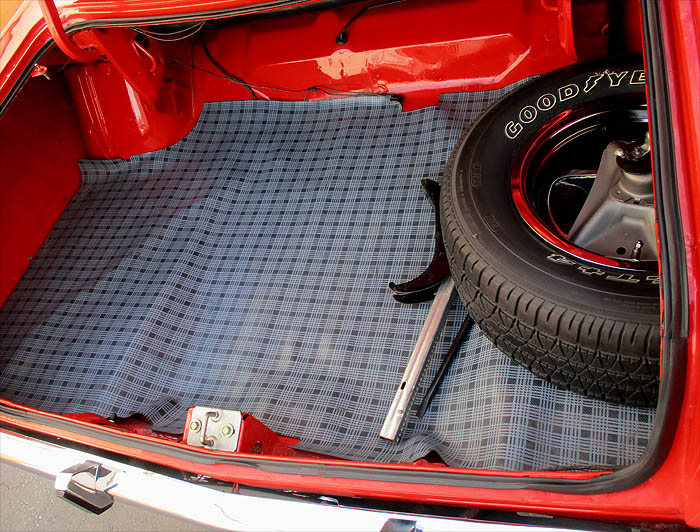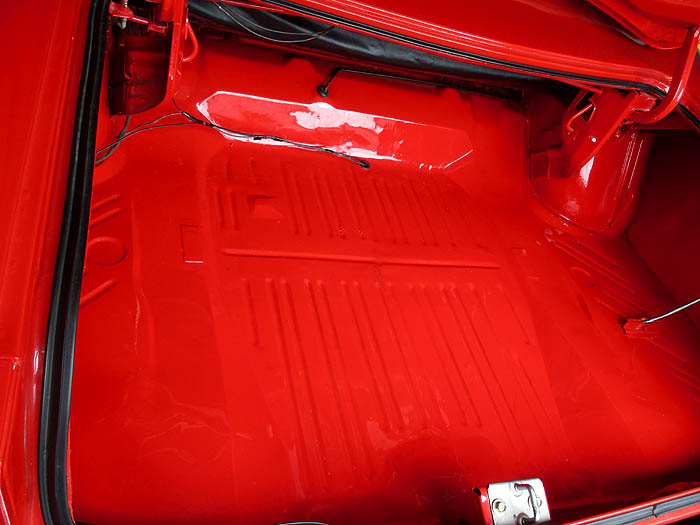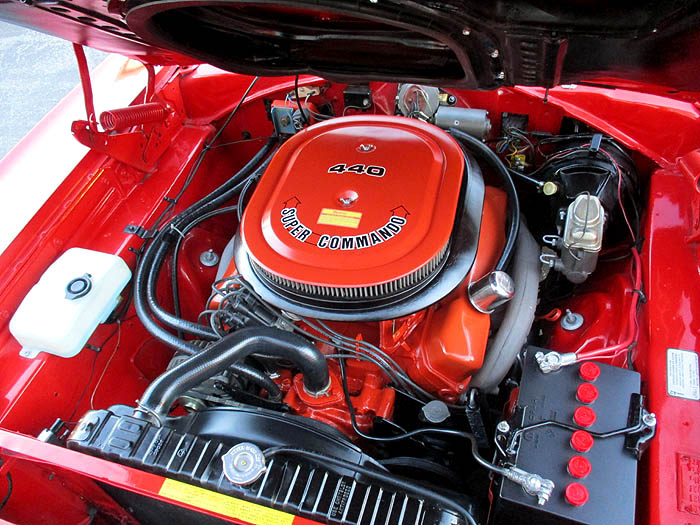 The 69 440 Magnum engine was a blueprint for speed that featured dual plane intake,10:1 compression, forged steel crank and specialized heads to name a few that brought 375 HP and 480 ft lbs of torque to the party. This is the original numbers matching 440 Magnum 9G245448 VIN stamp for this car that's been professionaly rebuilt to absolute factory standards while still retaining most of it's original Super Commando hardware through to it's hi -flow exhaust manifolds. Every other aspect of this drivetrain is original to the car from it's Torqueflite transmission right back to it's A36 3:55 Suregrip axle.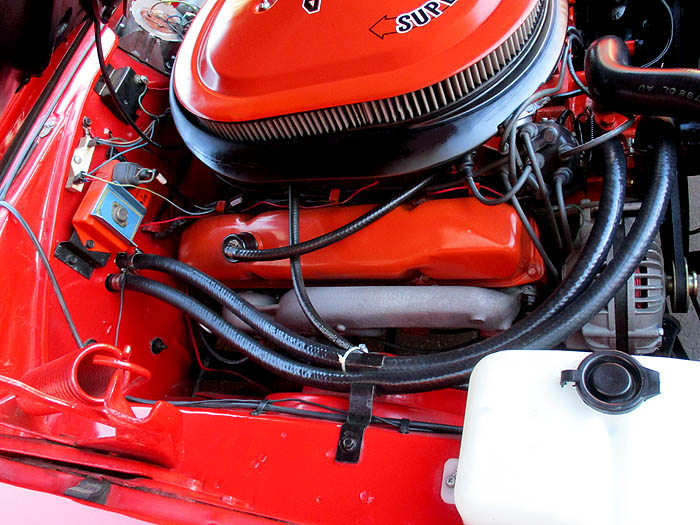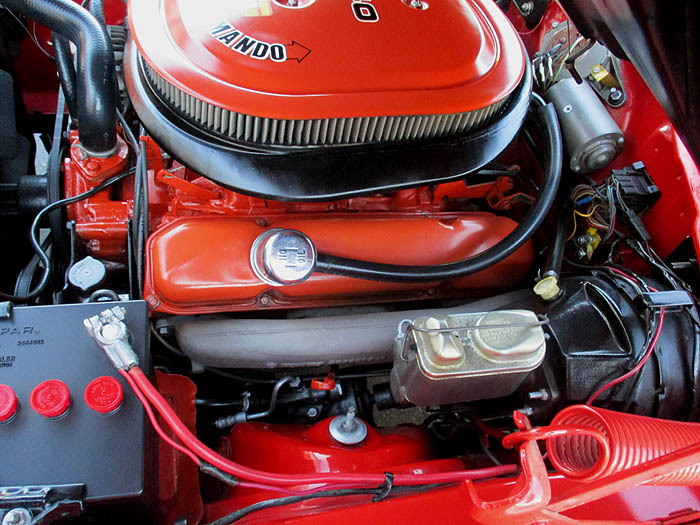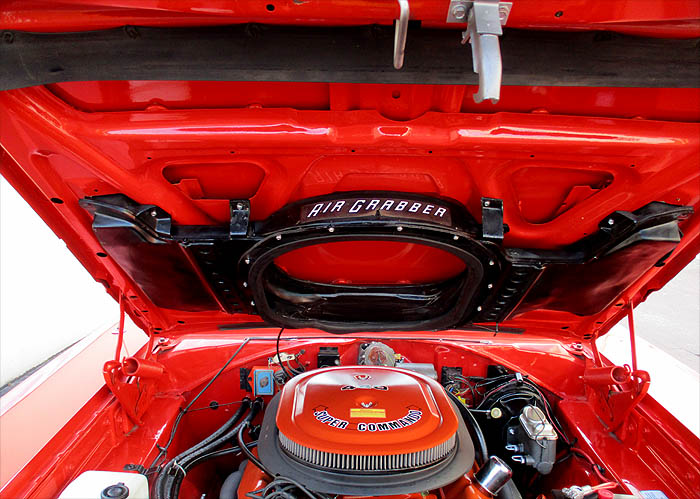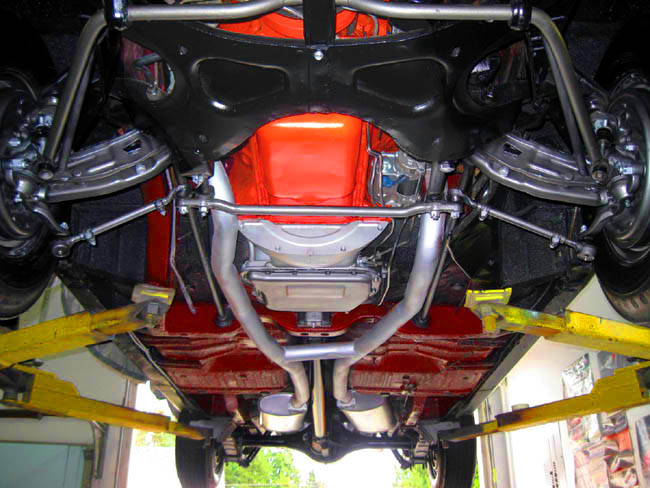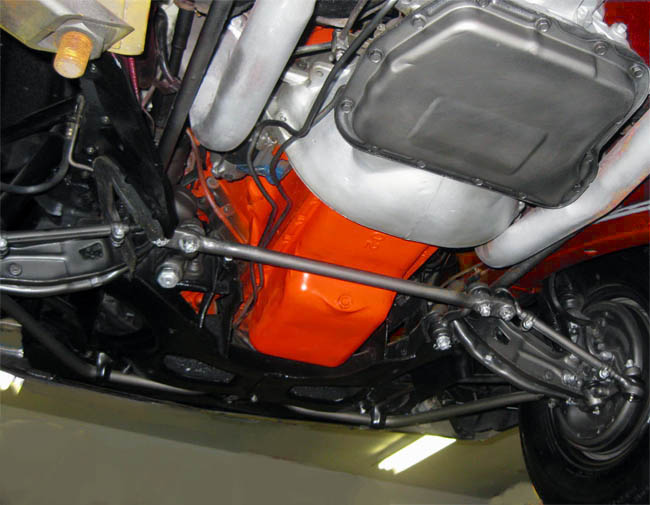 Engine VIN Stamp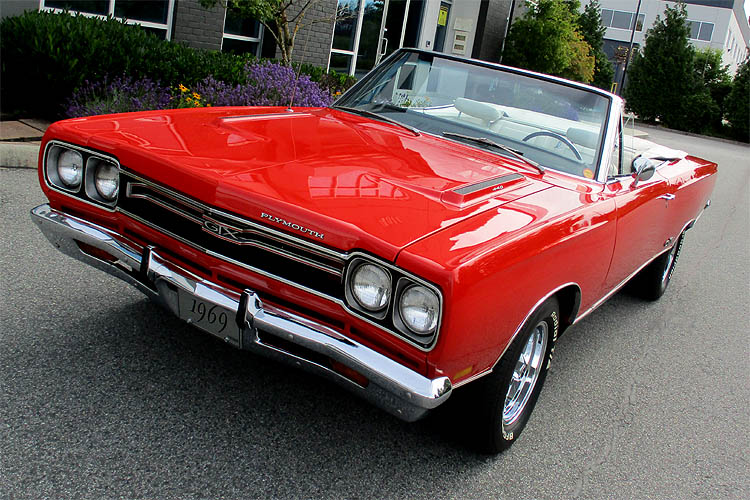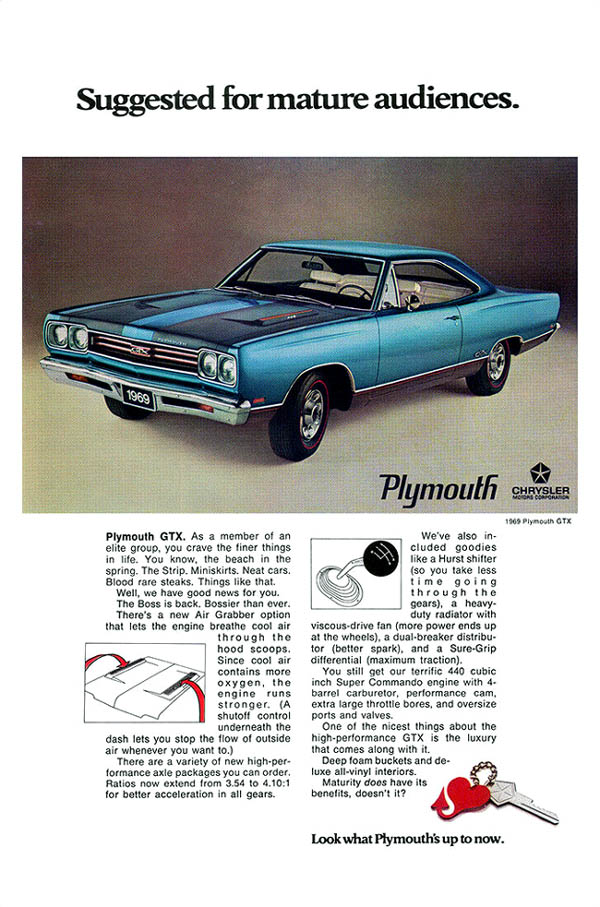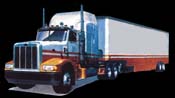 Fast shipping arranged
to anywhere in the world
Contact:
Email: Detroit60cars@aol.com
Business Hours: Monday - Saturday 9am to 5pm Pacific Standard Time. Closed Sundays.
Sales Phone: (604) 617 2225
Copyright 1998 Detroit60.com