70 Plymouth Duster

1971 PLYMOUTH DUSTER
SOLD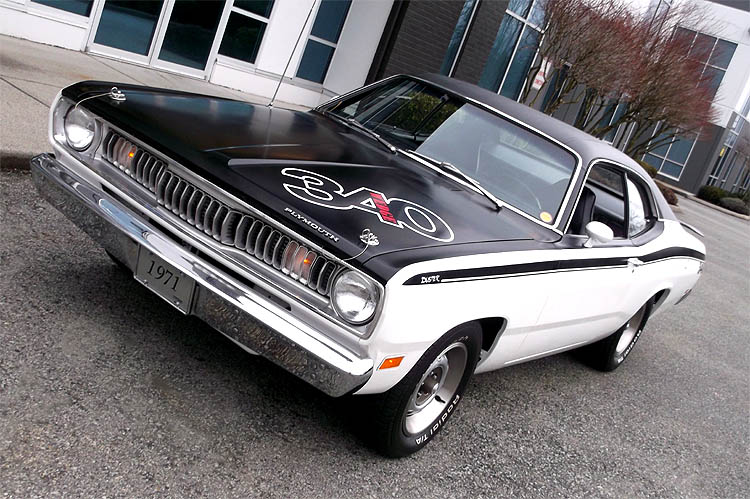 1971 PLYMOUTH DUSTER, VS29H, 340/275HP, 727, 3:55 Suregrip axle, Power steering, Power Disc brakes, Sports console, Rallye dash, buckets, Rallye suspension, variable wipers, Music Master AM radio, remote mirror, Day/Night mirror, tinted windshield, dual sport mirrors, 150 mph speedometer, Rallye wheels, Go -Wing, retractable seat belts, performance hood treatment with 340 Wedge callout, hood tie downs, chrome exhaust tips, trunk light, Sno -White, Black interior, Black vinyl top, Black Transverse stripes.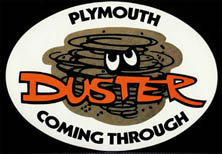 Plymouth Division fired up it's Rapid Transit marketing program in 1970 and went to work producing some of the most iconic performance cars to leave a showroom floor like the Duster 340. The condensed version of the condition report for this 71 Duster can be summed up in two words.....absolutely outstanding. Noteable high lights for this particular car include; Flawless show quality Base/clear paint finish, show quality chrome and exterior stainless, perfect date coded glass, professionaly rebuilt drivetrain to stock standards, collector owned lifelong West Coast car, new Year One interior and every inch perfect undercarraige gives you an idea to the unrelenting attention to detail given to this Rapid Transit dream that includes documentation and receipts for restoration work completed. As well with only show miles driven since rotisserie restored, this car runs and drives like a new car with everything functional and in nothing less than perfect working order right through to its original Music Master AM radio.
In seventies muscle car terms you'd be hard pressed to find a more street savvy performance car than the high winding 1971 340 Duster. This particular Duster is loaded with all of the requisite Rapid Transit bells and whistles with factory options that include; Specialized 340 engine, 3;55 Suregrip axle, Rallye performance suspension, power assist steering, remote mirror, buckets with full length Sports console, Rallye wheels, J81 Go Wing, hood tie downs, Disc brakes, Rallye dash and light package to name a few with everything restored accurate to it's Hamtramck issue fender tag from it's G-W3 exterior color down to it's dual chrome exhaust tips. As well from a production standpoint this is 1 of 6213 Duster 340 727 cars built for 1971 with this particular Duster still retaining most of its original sheet metal and Hamtramck issue fender tag with all body numbers intact right through to the front rad support stamp. From it's exclusivity to it's condition level, this Duster delivers as complete a package as you could want in a classic car and would make an awesome addition to any high end Mopar collection. A 5 star collectible from Plymouth's golden age of performance for the serious buyer. Our service team will ensure that your car will leave to you turn key and professionaly detailed with all the necessary paperwork to register the car anywhere in North America. Buyers are always encouraged to call us direct to answer questions or to assist with purchase arrangements at (604) 617 2225 or Email us at detroit60cars@aol.com Terms and conditions: Vehicle is sold as is with no warranty implied unless otherwise stated in the description.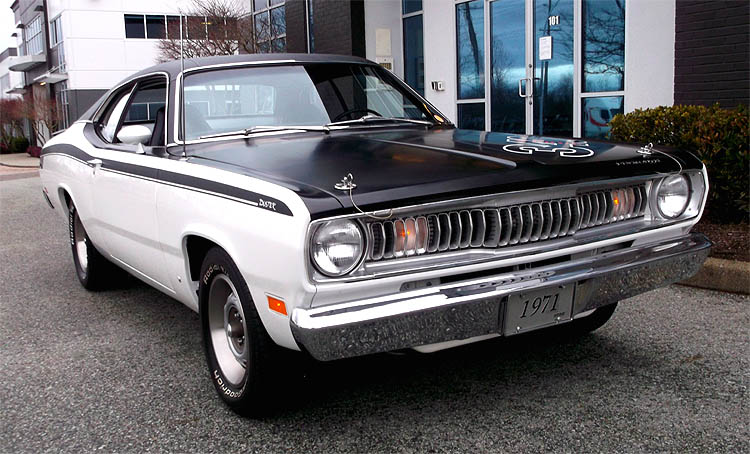 The Duster 340 has a special status in the Mopar marketplace as one of the rarest and most purpose built performance cars to come out of Plymouth Division's Rapid Transit lineup in 1971. Rotisserie restored with absolutely no expense spared and aside from radial tires this Duster is as close as you can get to owning a showroom new 71 Duster short of inventing a time machine.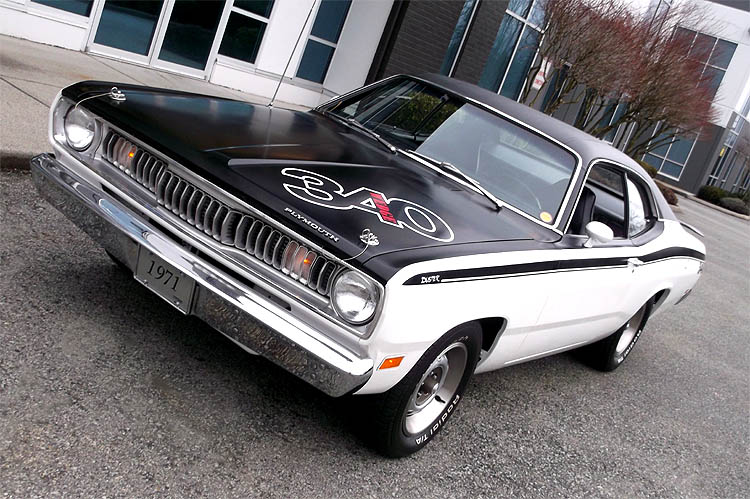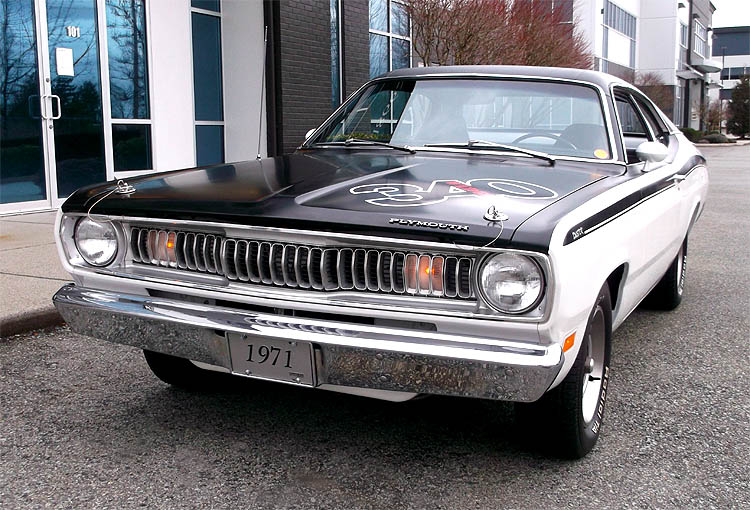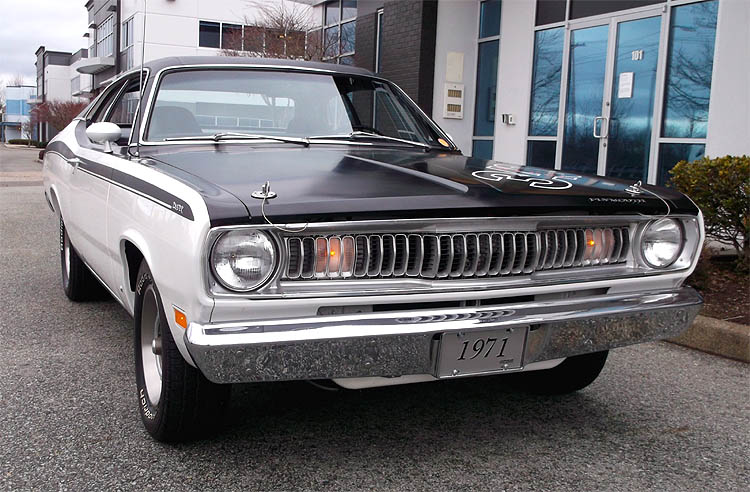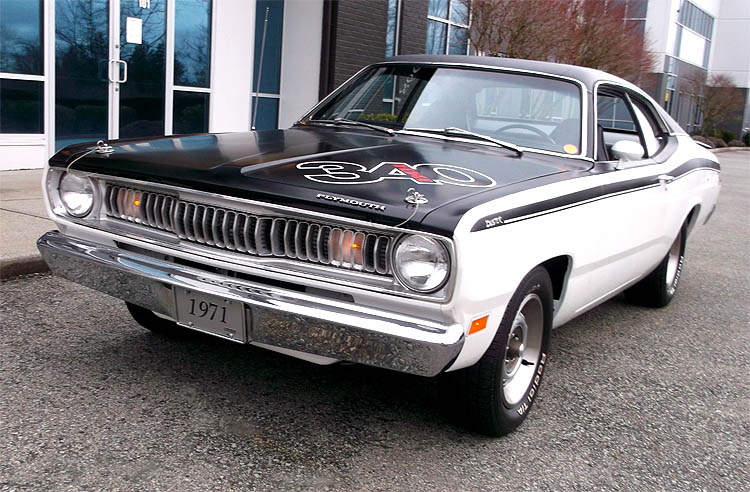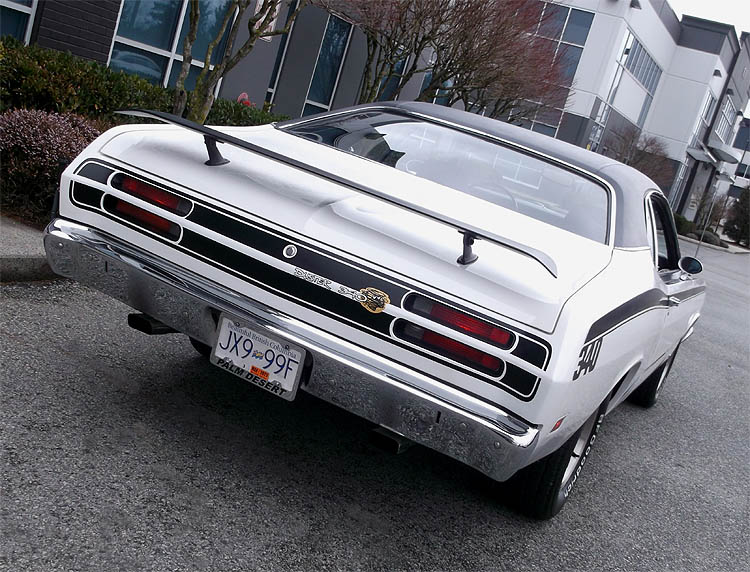 1970 was a transitional year for the Valiant in terms of style and performance and established the Duster 340 as a bona fide performance car icon. America's first low price Supercar, the H Code 340 Duster checks all of the requisite performance car boxes and yet for all of its 0-60 muscle is a near every day driveable street package. Some of the performance options for this particular Duster include; Specialized 340 Wedge engine, Rallye dash, electronic ignition, quick ratio steering, Suregrip axle, performance hood treatment, front Disc brakes, Rallye suspension with front sway bar, Go-Wing and hood tie down pins.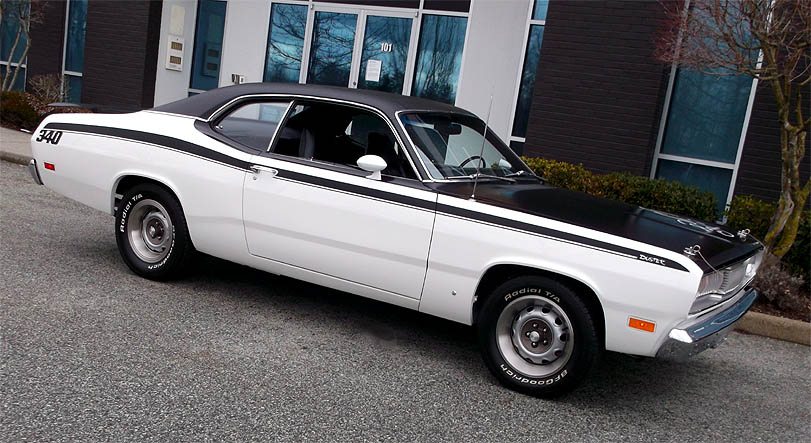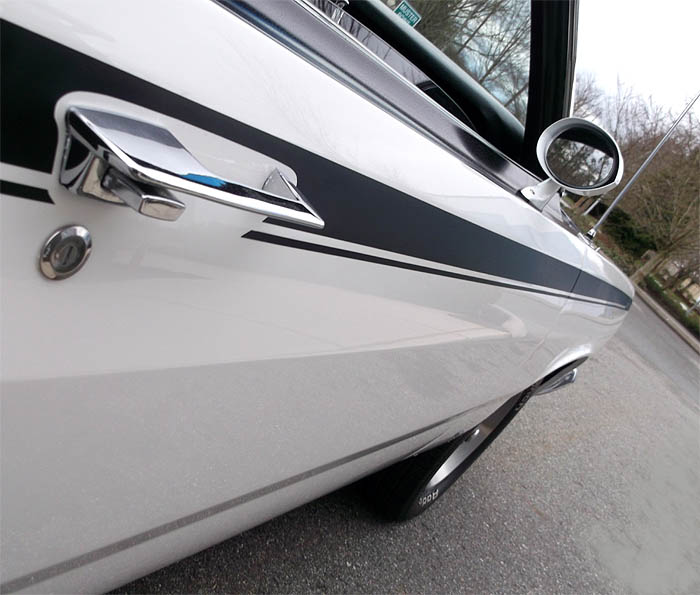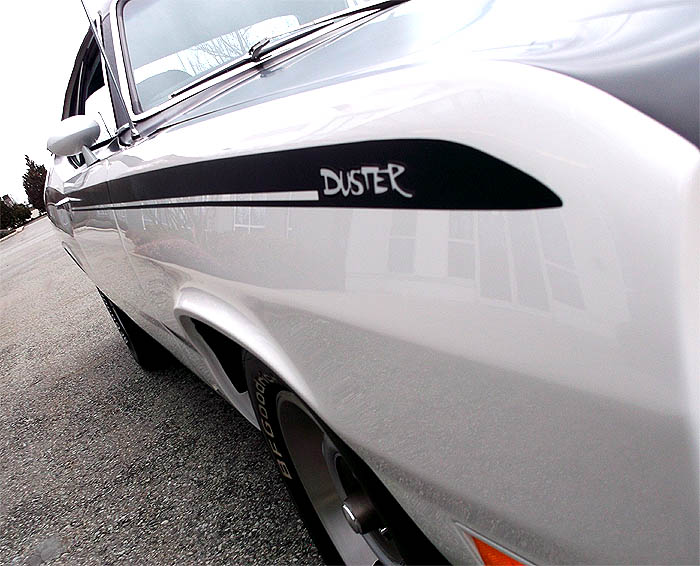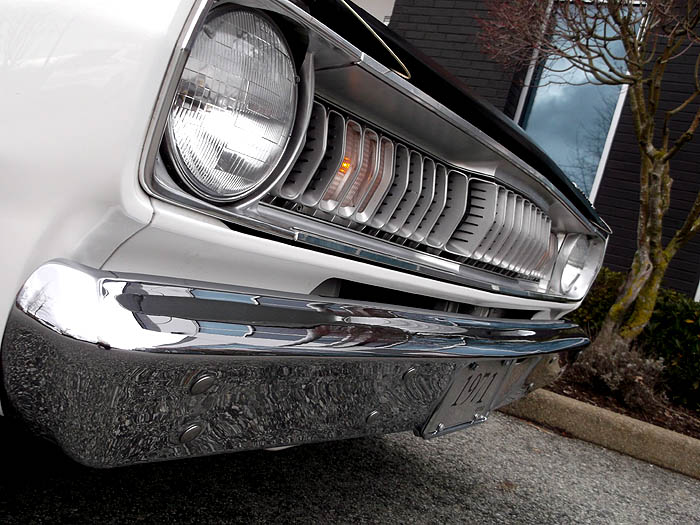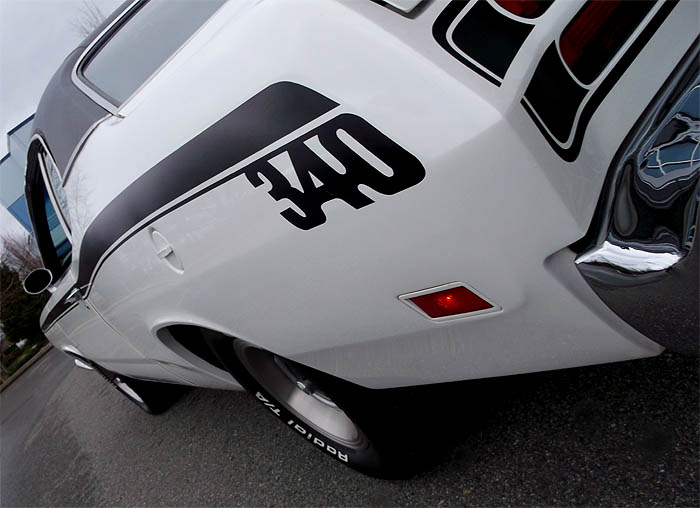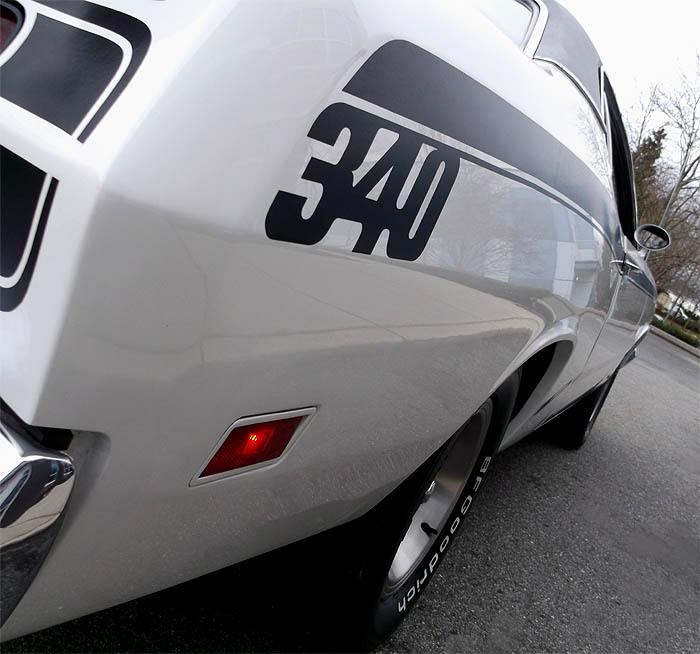 One re-paint in it's factory issue Code GW-3 Sno White Poly, every angle of this Duster has been brought back to the point of show quality courtesy of a PPG Base/Clear finish that looks pristine right through to the undercarraige floors. Triple plate chrome, new boar grain vinyl top, restored to new exterior stainless and perfect glass finalize an exterior package that looks nothing short of phenominal.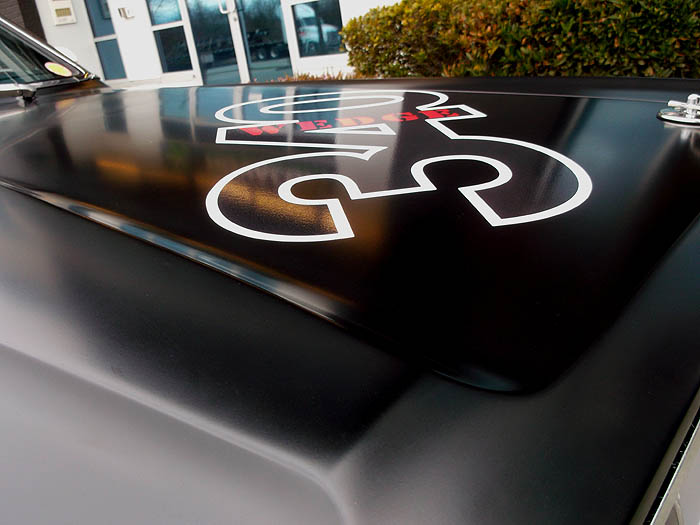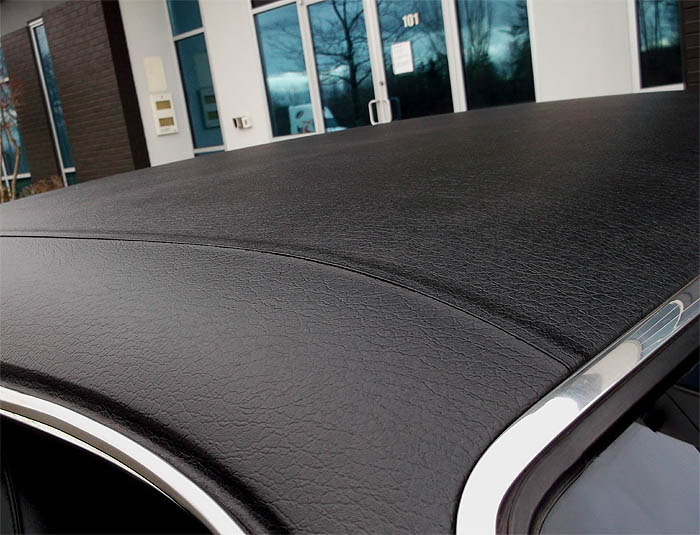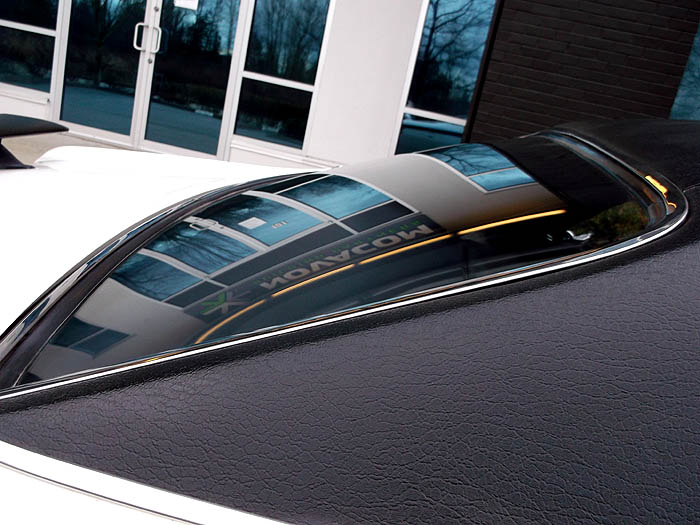 This is an April/30 1971 built, sequence number 366350, Hamtramck plant Duster that is one of 6,213 340 Duster automatics built in 1971 that has spent it's life between California and Casa Grande Arizona and true to form still wears most of its original Hamtramck issue sheet metal. As well this is a turn-key, drives like a dream, collector owned car that is currently housed in a climate controlled showroom and comes with receipts for restoration work completed. Feel free to contact us for further information in regards to this particular GTS @ (604 )617- 2225 or Email us at detroit60cars@aol.com.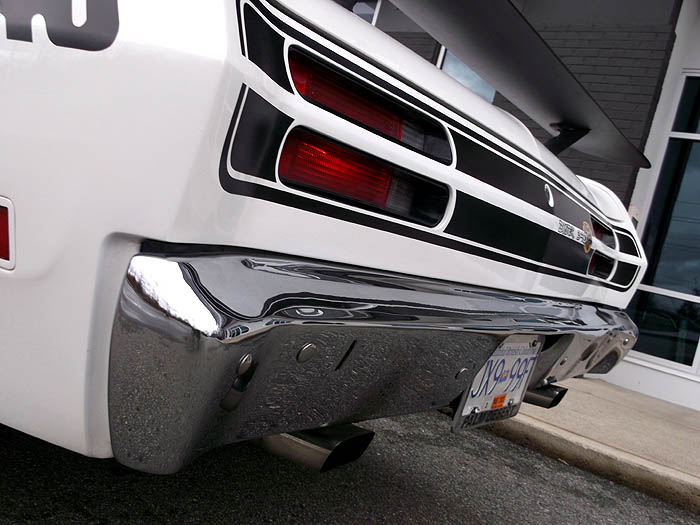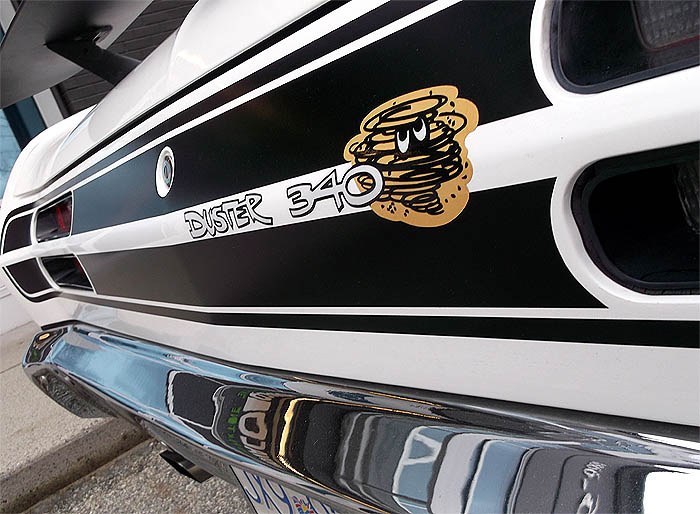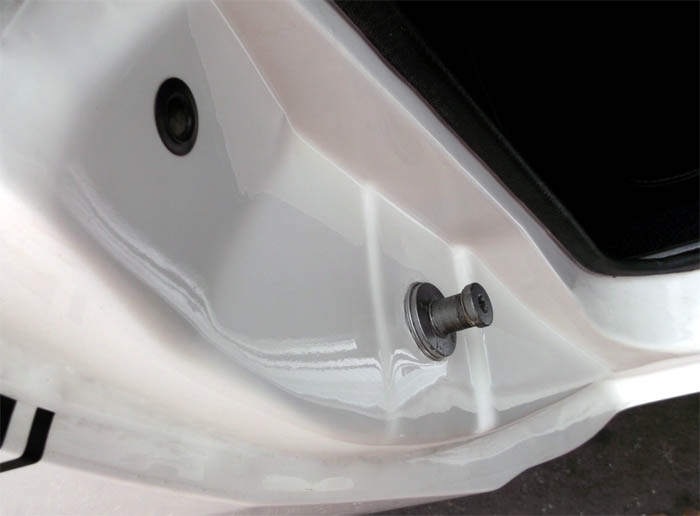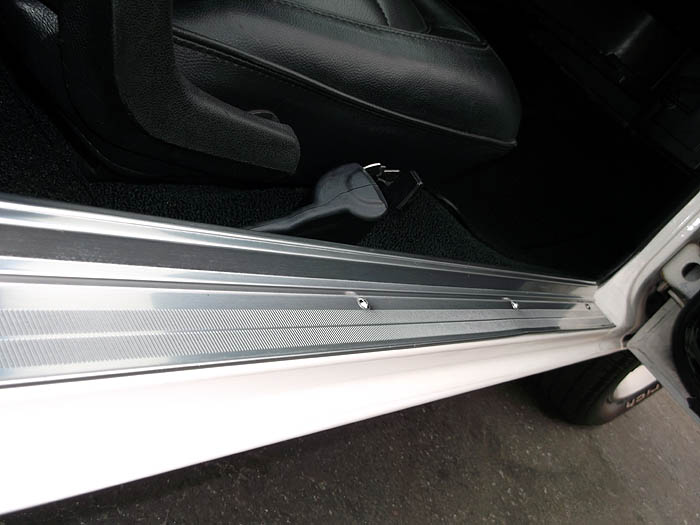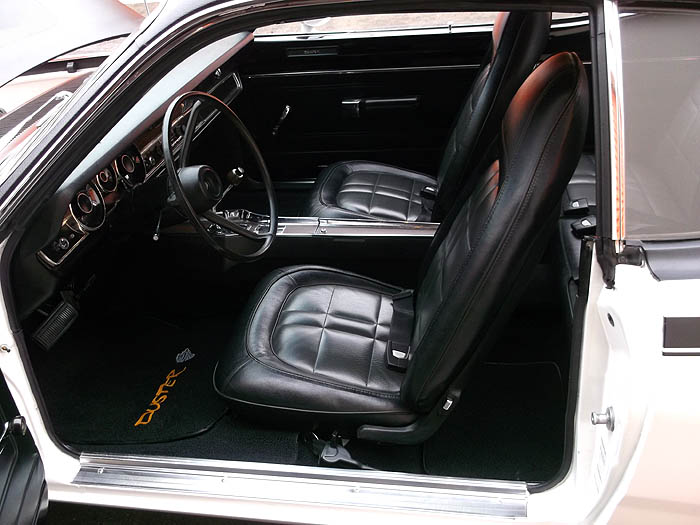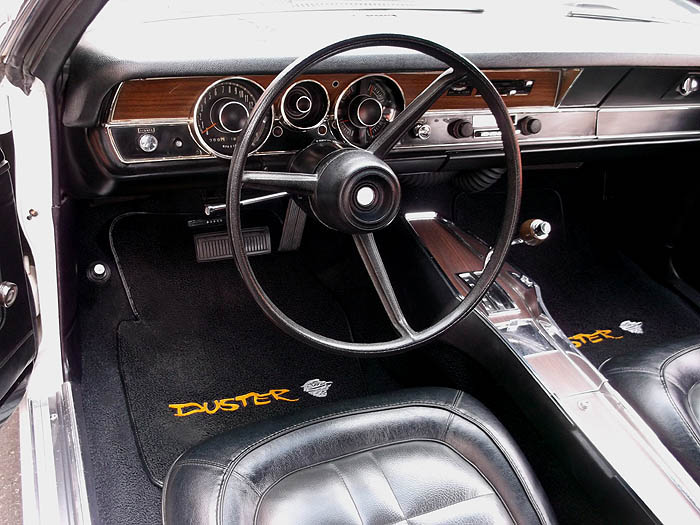 By 1971 Plymouth Division made the necessary refinements to make the Duster 340 interior one of the best layouts of the era. Show quality restored back to it's factory issue L6X9 (Black vinyl Bucket seats) by way of Year One, this interior looks as good as it did the day it left the Hamtramck gates in 1971 with everything functional and in perfect working order right down to it's original pushbutton Music Master AM radio.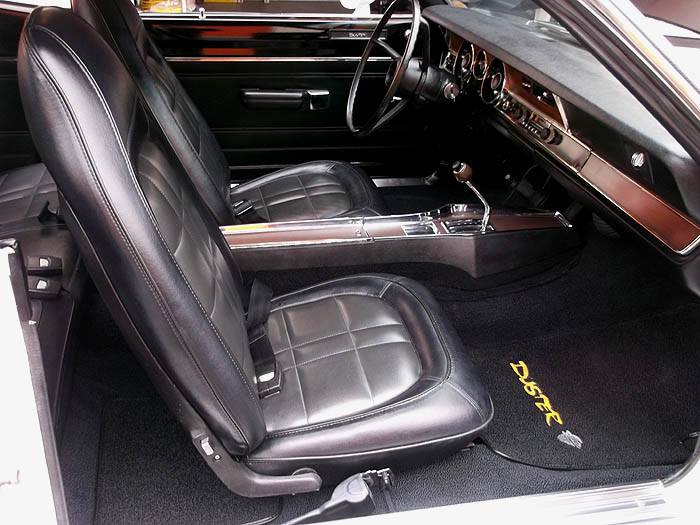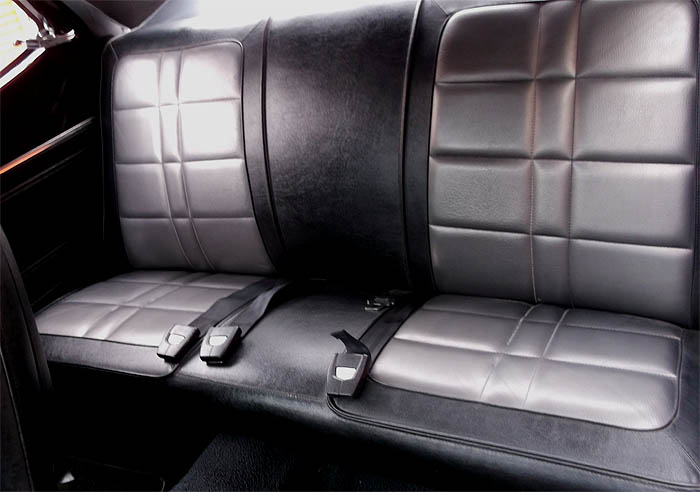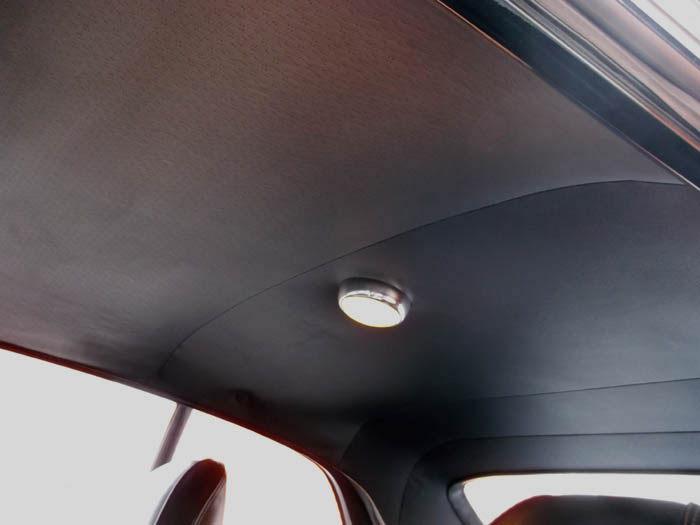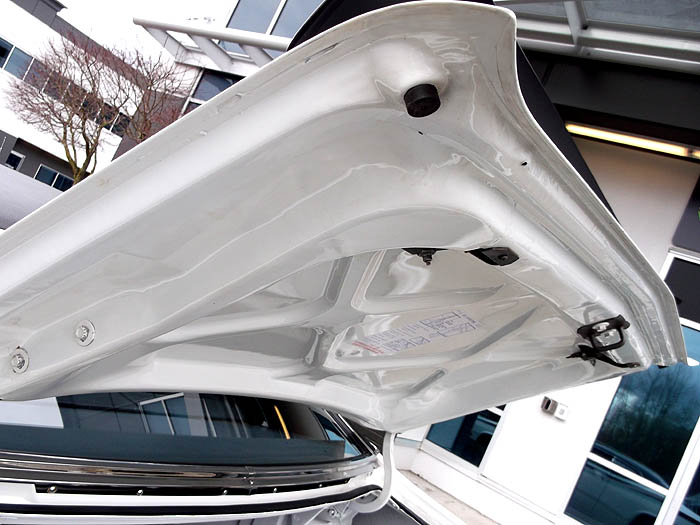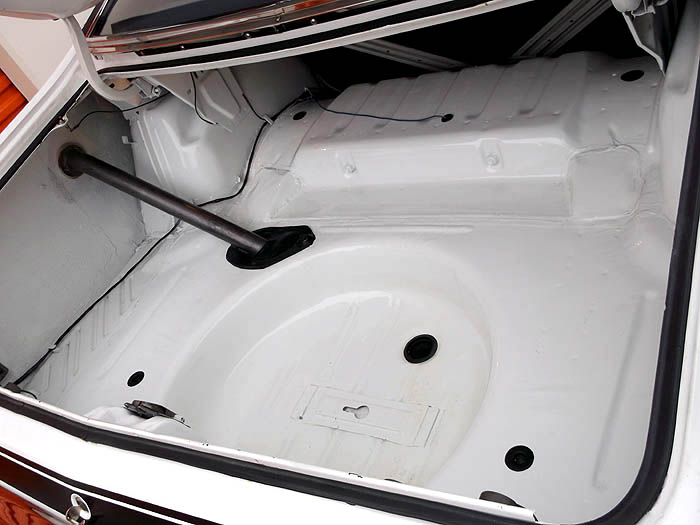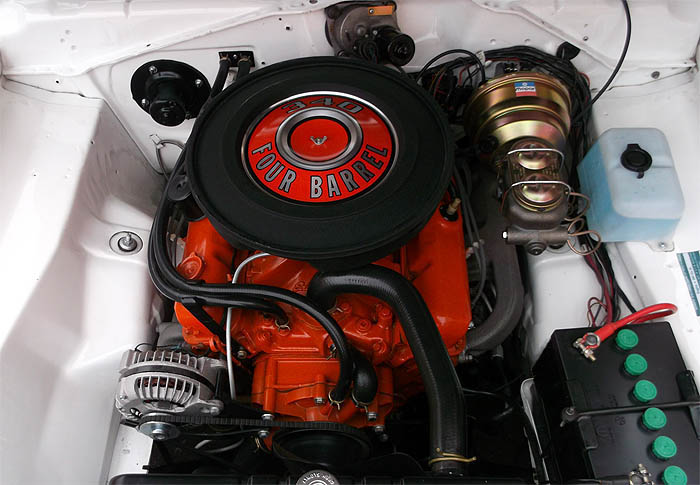 The Premium fuel 340 wedge was built stricty as a street performance engine that featured; high lift cam, 10.25:1 compression, windage tray, J heads and specialized pistons that brought 275HP and 340 ft lbs of torque to the party. This engine has been professionaly re-built accurate to it's original 71 275HP specifications with everything sitting in an absolutely immaculate engine bay. Although not the original 340 for the car, this is a May/71 date coded H Code 340 with every other aspect of this drivetrain original to the car from it's Torqueflite transmission right back to it's Suregrip axle.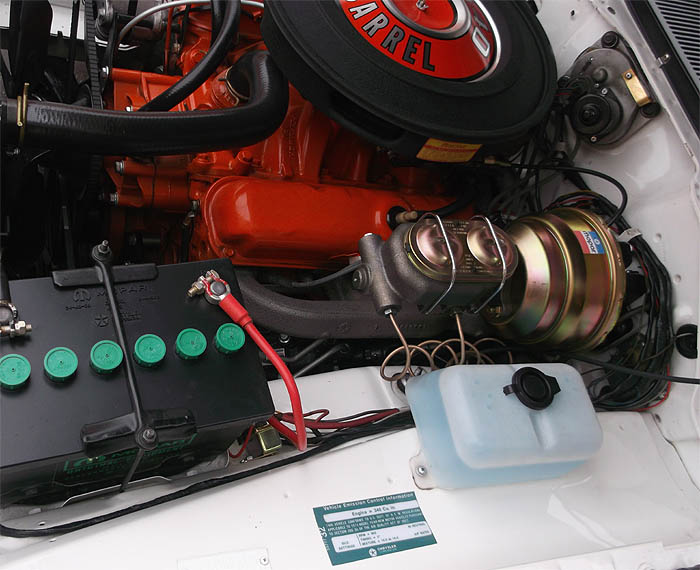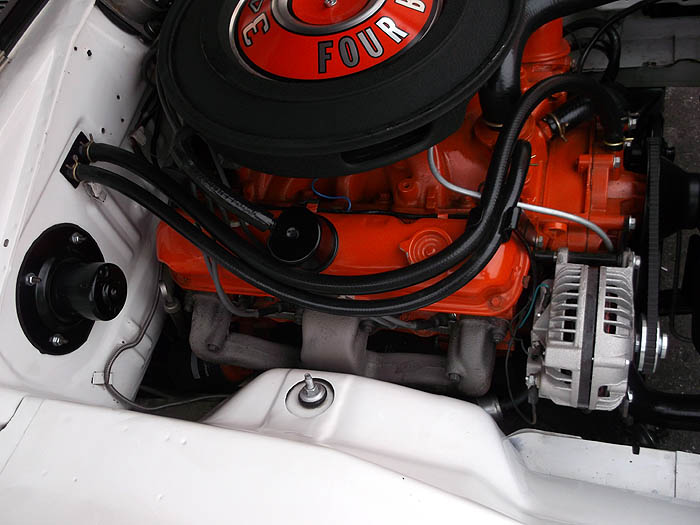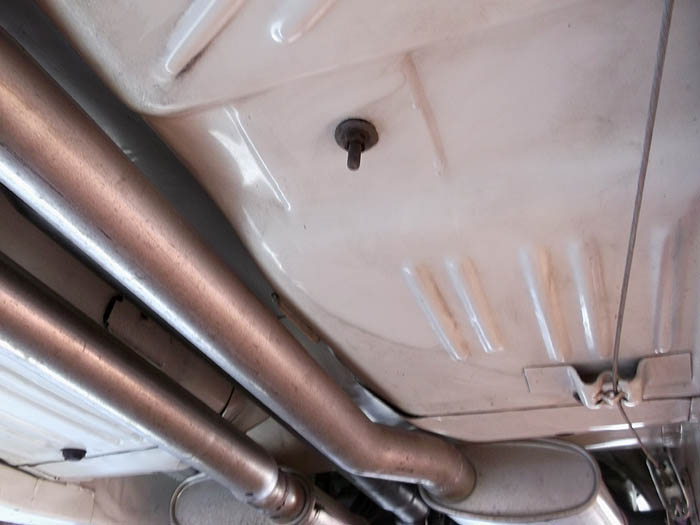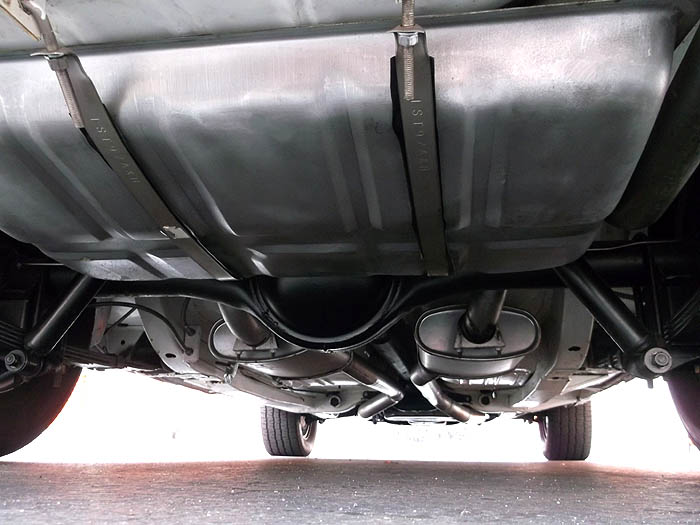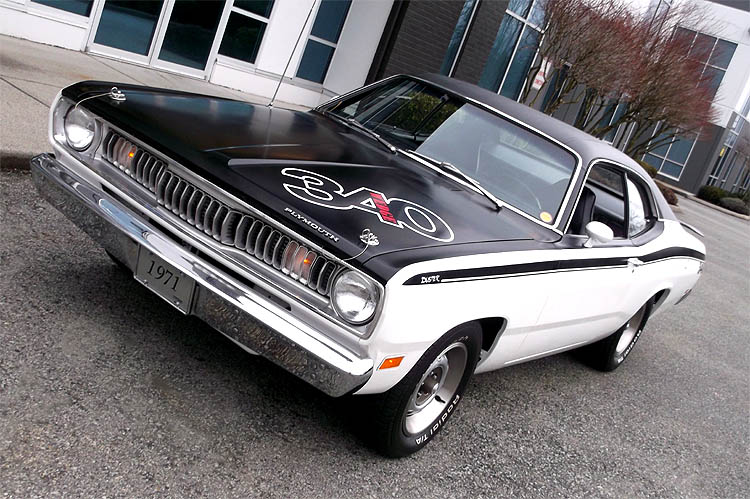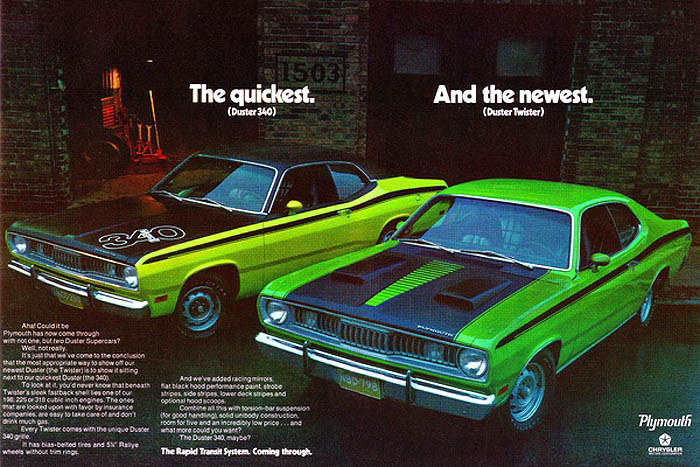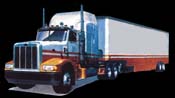 Fast shipping arranged
to anywhere in the world
Contact:
Email: Detroit60cars@aol.com
Business Hours: Monday - Saturday 9am to 5pm Pacific Standard Time. Closed Sundays.
Sales Phone: (604) 617 2225
Copyright 1998 Detroit60.com