69 Black Dodge Dart GTS

1969 DODGE DART GTS
SOLD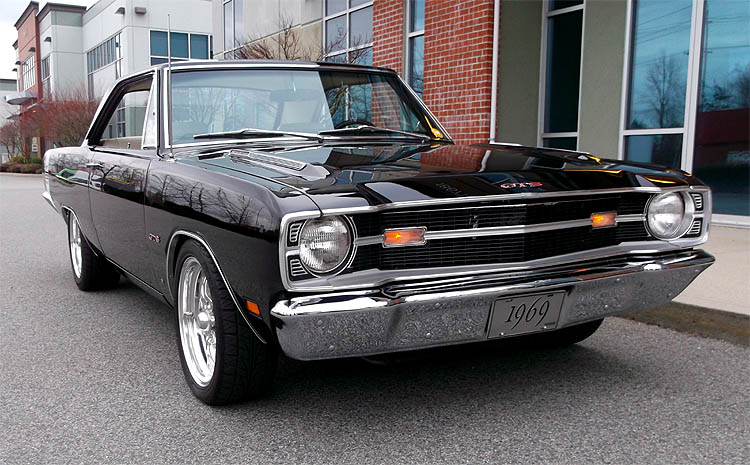 1969 DODGE DART GTS, LS23H, 340/275HP, 727, 3:55 Suregrip, Power steering, Power Disc brakes, HD rad, Sports console, buckets, Rallye dash, Tuff wheel, headrests, Music Master AM/FM, Rallye suspension, 2 speed wipers, glove box lock, retractable seat belts, headlight on reminder, Day/Night mirror, interior light package, performance hood, wheel lip moldings, tinted glass, chrome exhaust tips, Black, White/Black interior, White GT stripe.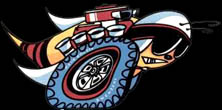 Dodge Division's Scat Pack performance brigade was on it's A game in 1969 with the production of the iconic Dart GTS. Professionaly restored with absolutely no expense spared and unrelenting attention to detail right through to it's pristine fit and finish, this is one of the nicest examples of a genuine 1969 Dart GTS you'll find anywhere. All of the high standards you would expect to find on a top end restoration are evident on this particular Dart some of which include; Show quality PPG Base Clear paint finish, all new Year One interior, perfect date coded exterior glass, triple plate chrome, highly detailed undercarraige and professionaly rebuilt drivetrain to name a few. And along with it's immaculate condition level this is a turn -key, multiple award winning, show miles only car, with everything mechanically sorted and nothing less than perfect working order down to it's Solid Sate AM/FM radio.
It didn't take long for Chrysler to respond to the Pony Car challenge of the late sixties with the launch of the compact rocket Dodge Dart GTS. This particular GTS checks a big list of performance and convenience features that include; S77 Power steering, Power front Disc brakes, LA 340/275 HP engine, center console, A01 Dart Light Group, HD suspension, 3:55 Suregrip Limited Slip axle, chrome exhaust tips, wheel lip moldings, glove box lock, tinted glass, trunk light, glove box light, variable wipers, headight on reminder, Music Master AM/FM radio, buckets with headrests. As well this is an original H Code 383 GTS Dart making it one of the rarest cars to come out of Dodge Division's performance line up for 1969 being one of 1272 and one of 488 Automatics built in that year. And this is a Texas sold, collector owned, multiple trophy winning car that retains most of it's original Hamtramck sheet metal, Chrysler issue fender tag and includes receipts for restoration work completed. If craftmanship, exclusivity and attention to detail are check marks on your classic car shopping list you would be hard-pressed to top this milestone muscle car from Chrysler's Scat Pack performance line up for 1969, the Dodge Dart GTS. A turn -key, show anytime car for the serious buyer. Our service team will ensure that your car will leave to you turn key and professionaly detailed with all the necessary paperwork to register the car anywhere in North America. Buyers are always encouraged to call us direct to answer questions or to assist with purchase arrangements at (604) 617 2225 or Email us at detroit60cars@aol.com Terms and conditions: Vehicle is sold as is with no warranty implied unless otherwise stated in the description. SOLD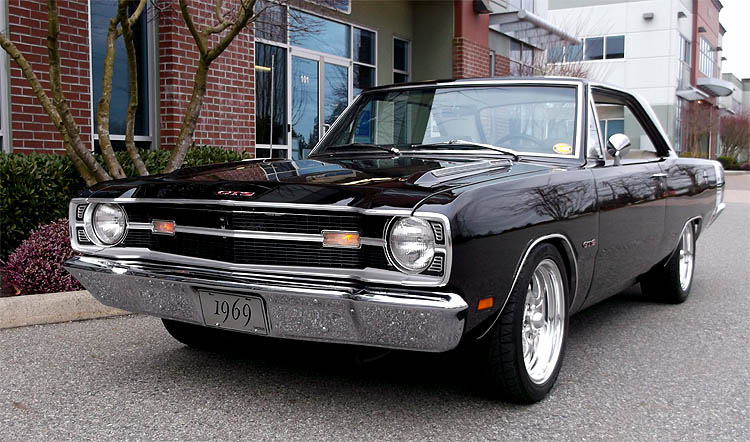 Dodge Division tossed a big grenade into the muscle car wars of the late 60's with the introduction of their legendary Scat Pack performance car line up. If condition level and long term value count for anything this Dart GTS is about as good as it gets for anyone looking to own an out an out show car.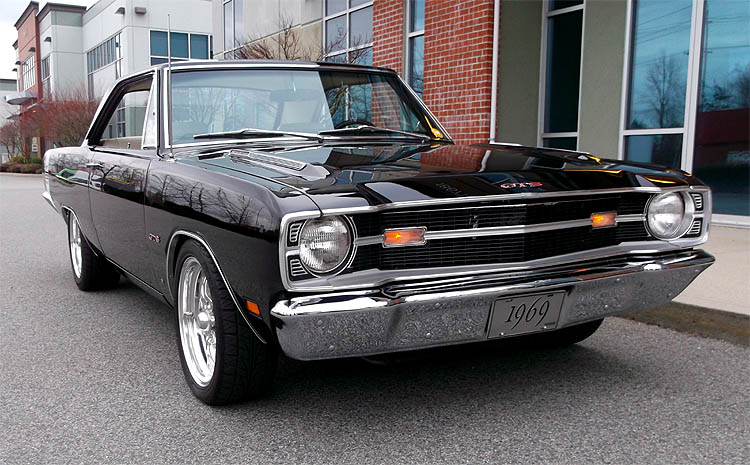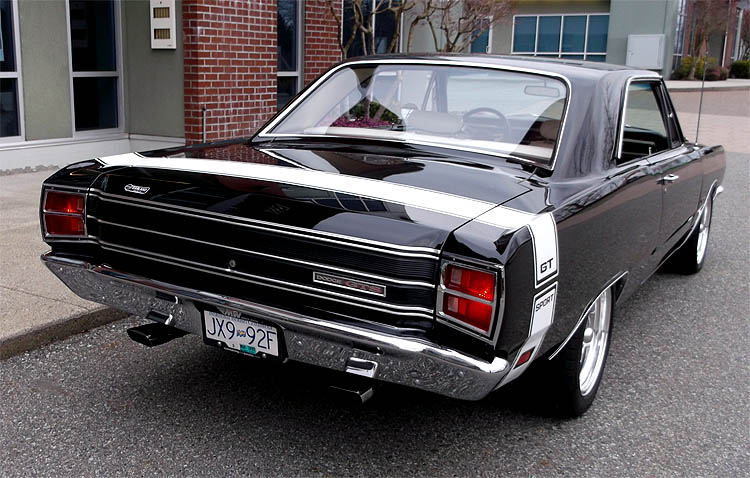 Chrysler came through with all of the extra go hardware to back up it's high performance game wih the lightweight 69 Dart GTS. A large portion of the option list on this particular GTS was ordered in the name of performance and yet for all of it's 0-60 muscle this is a turn-key, near every day driveable street package that runs and drives like an absolute dream with no issues whatsoever.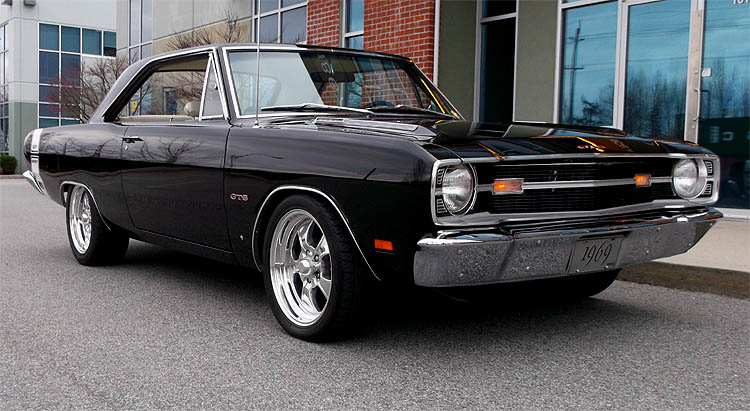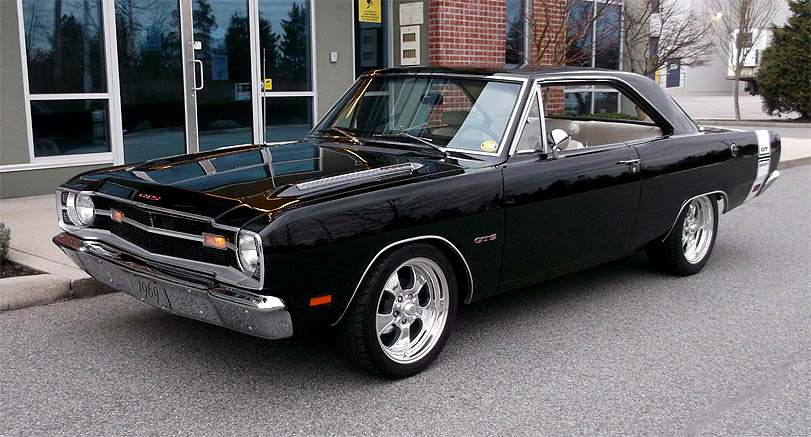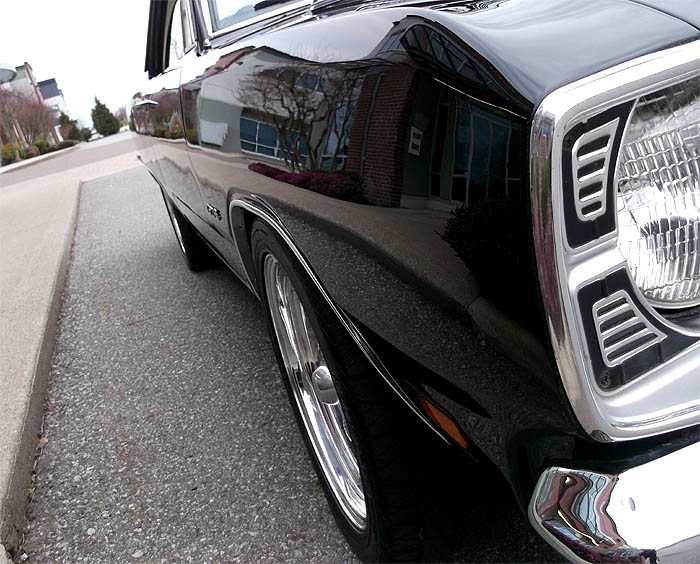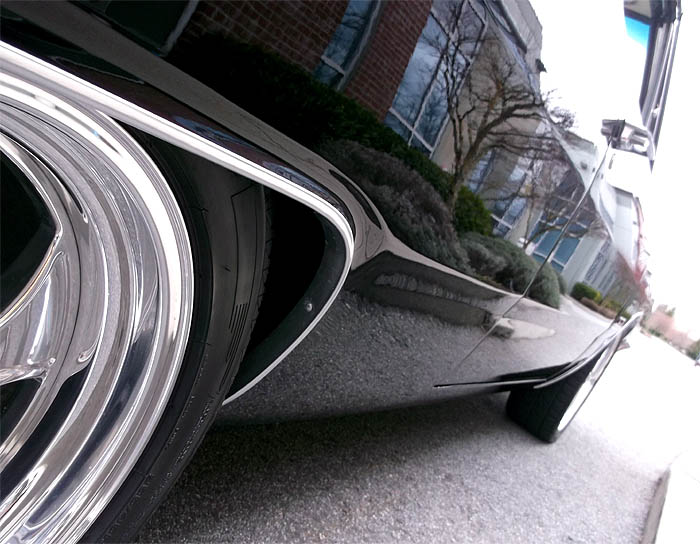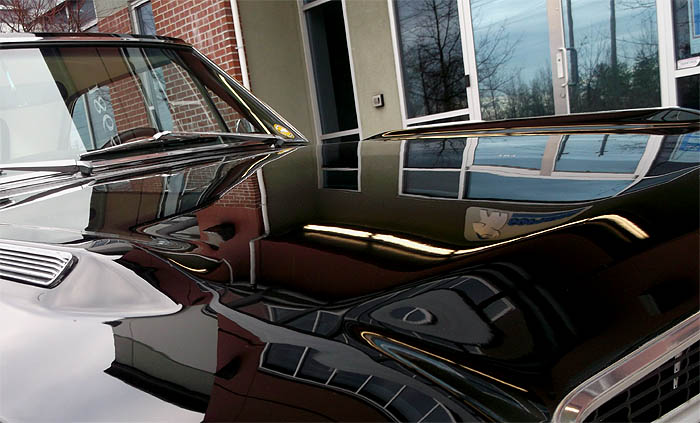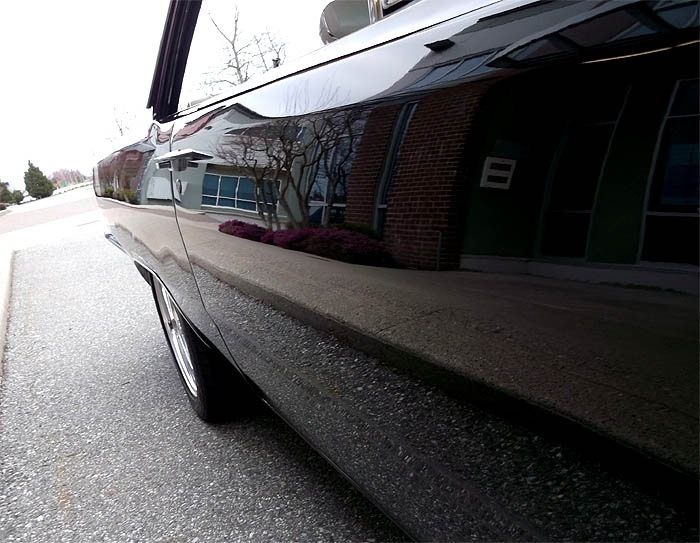 The fit and panel alignment on this particular Dart is nothing short of perfect that's show cased in a PPG Base/Clear paint finish that's world class right through to the underside of the trunk lid. Perfect exterior glass, show quality chrome and high speed polished stainless finalize an exterior package that literally looks like a rolling house of mirrors.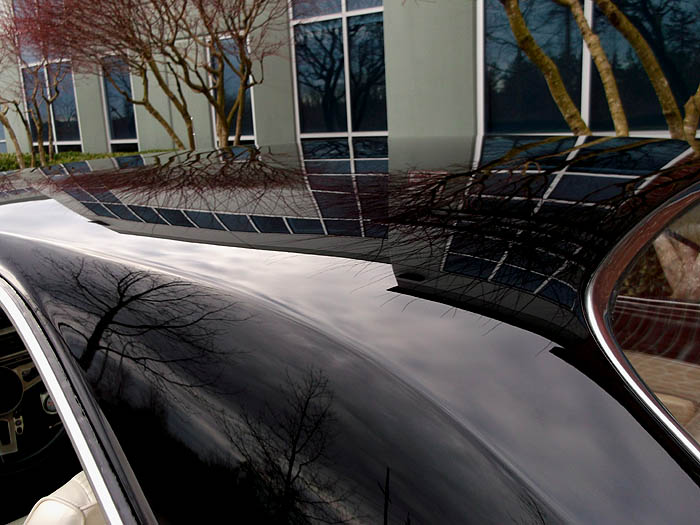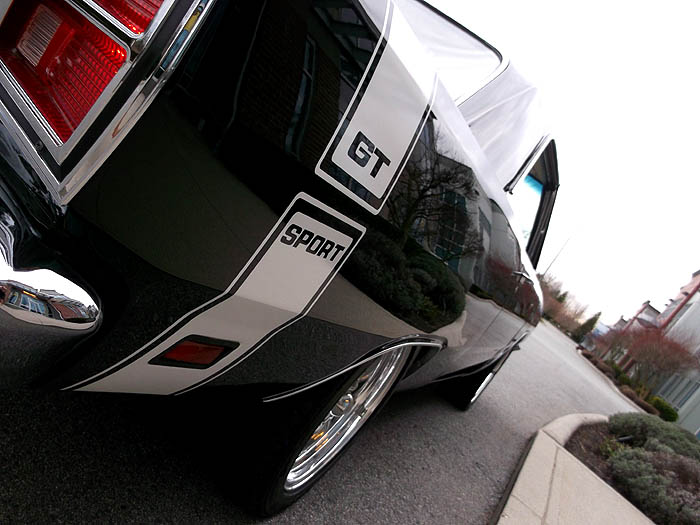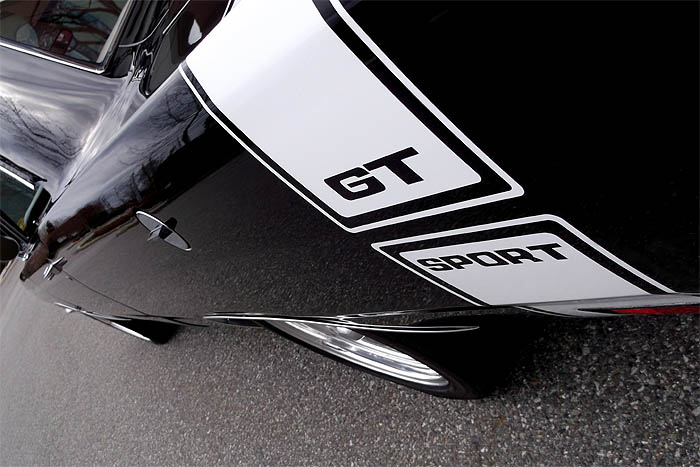 The lightweight Dart GTS delivered big league performance and an image that fit right in to Dodge's Scat Pack marketing campaign for 1969. Dodge Division's Scat Pack program converted it's A and B Bodies into killer status through a catalogue of aftermarket speed equipment that included everything from headers to specialized intake manifolds.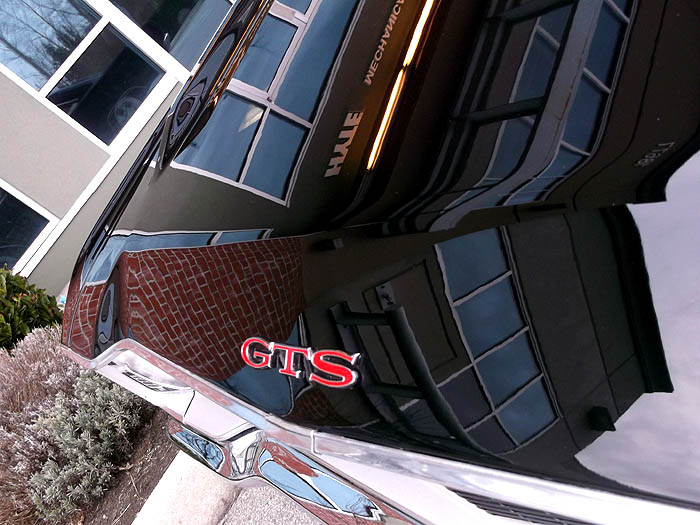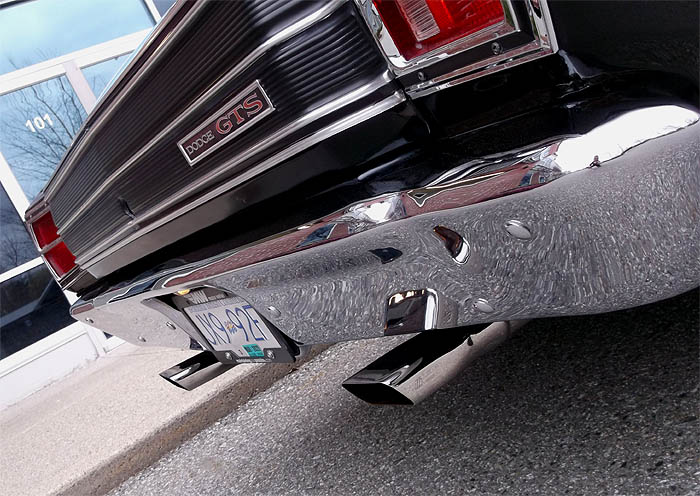 This is a 56,750 mile, Texas sold Dart GTS left the Hamtramck assembly line as an H Code 383 car and still wears most of it's factory issue sheet metal, fender tag with all body numbers in tact through to the front rad support stamp. In historic classic car terms the H Code 727 automatic Dodge Dart GTS is one of the rarest performance cars ever produced with only 488 leaving the assembly line in 1969. As well this is a collector owned, award winner from best of show to best paint, climate controlled stored, West Coast car with only show miles driven since completion and includes receipts for restoration work completed. Feel free to contact us for further information in regards to this GTS @ (604) 617-2225 or email detroit60cars@aol.com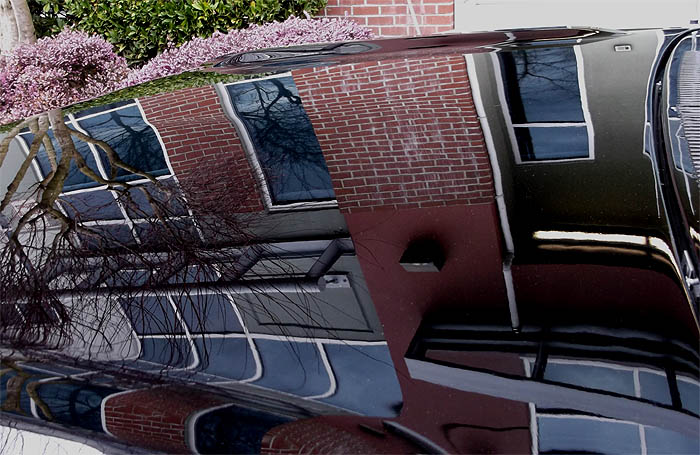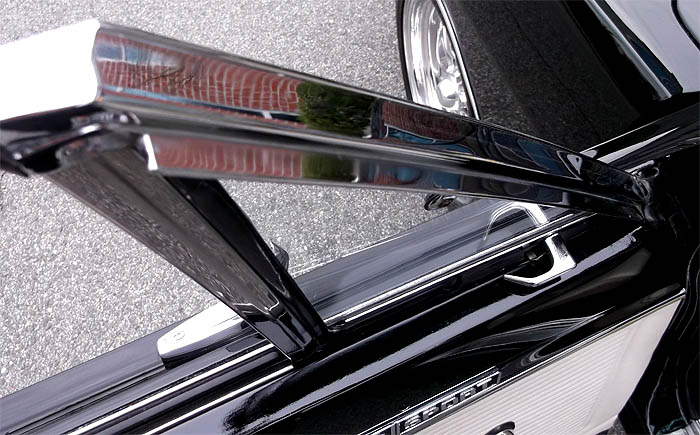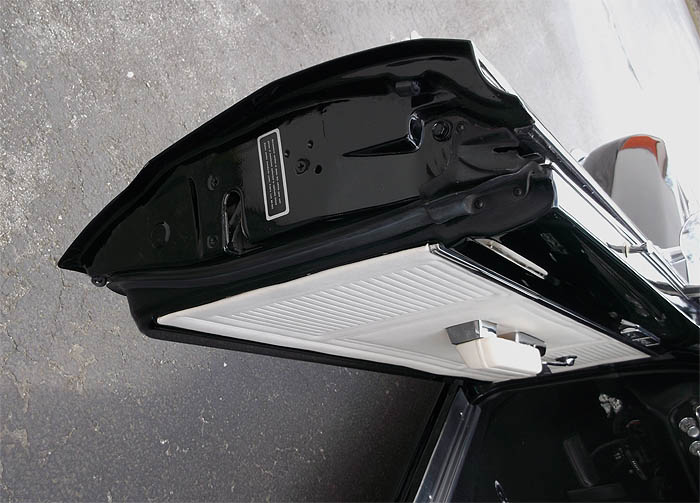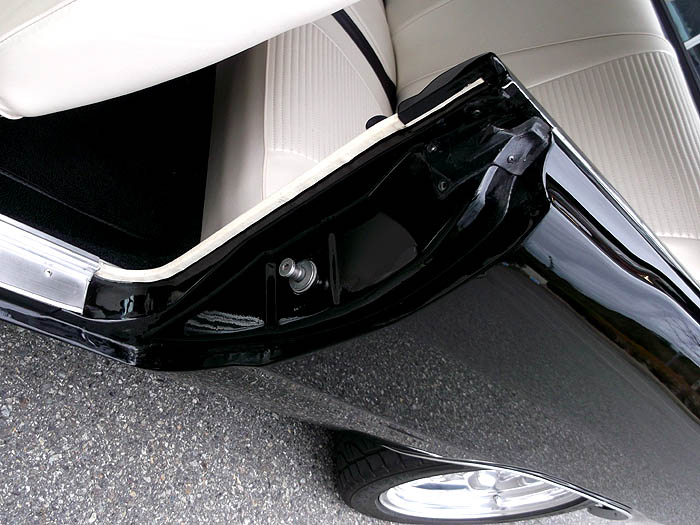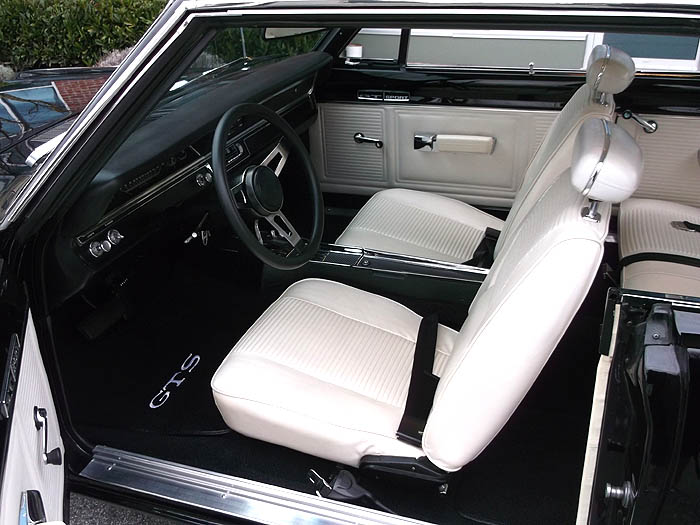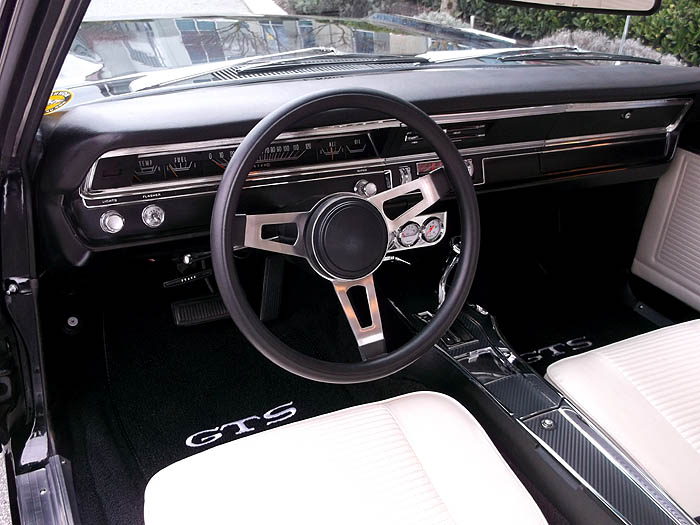 Show quality restored via Year One, you have to reach to find a a single flaw in the condition level of this interior that's showroom new from headliner to carpet. This office checks all of the requisite GTS bells and whistles with everything functional and in perfect working order from it's AM/FM radio right down to the glove box light.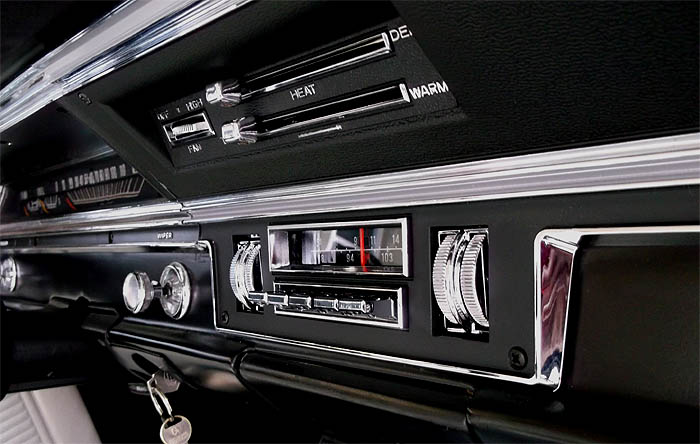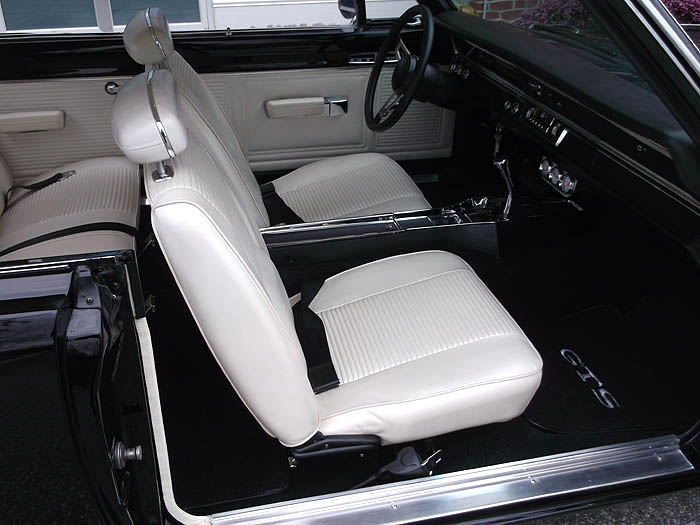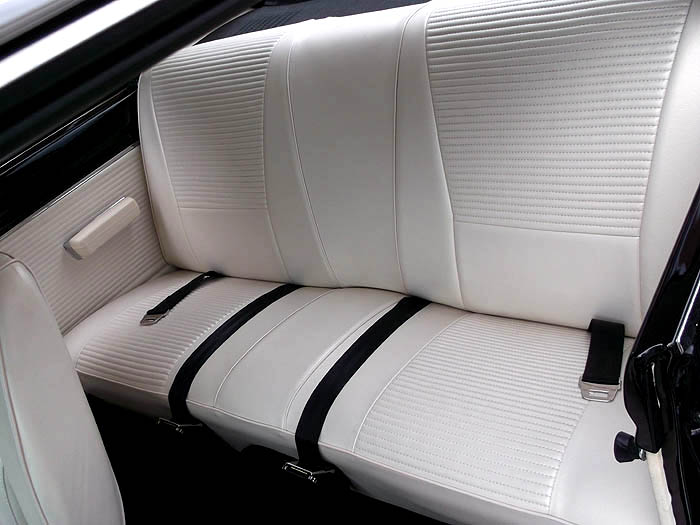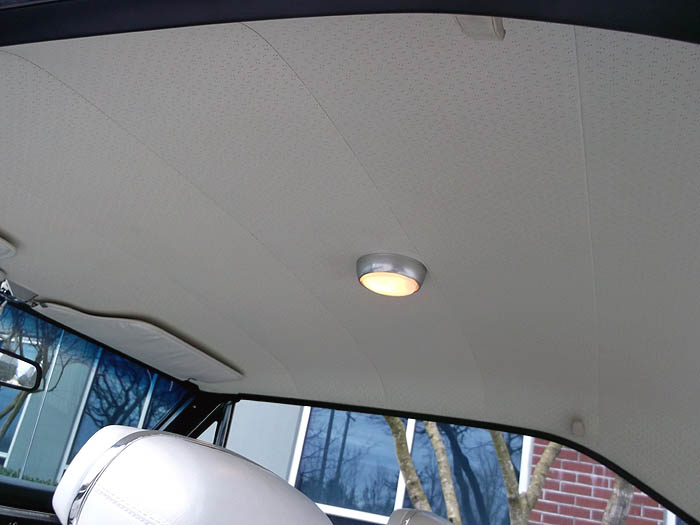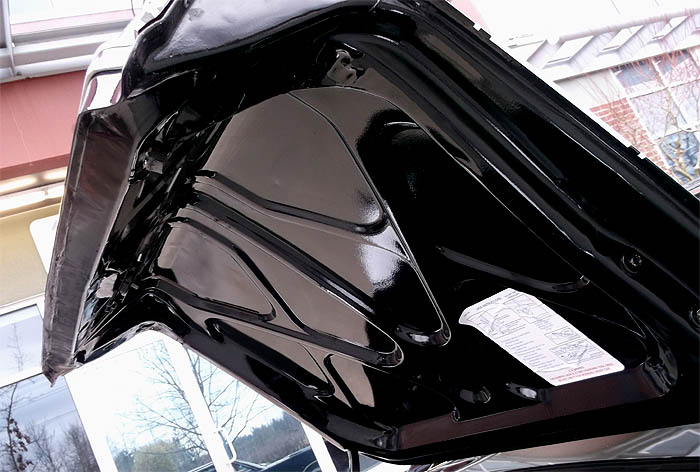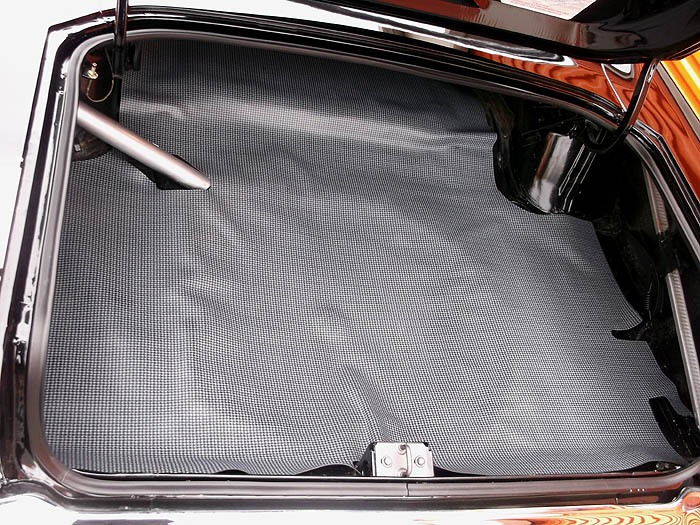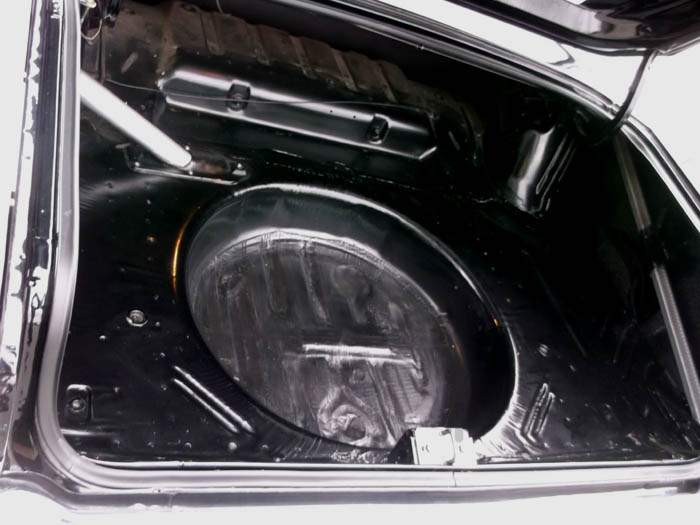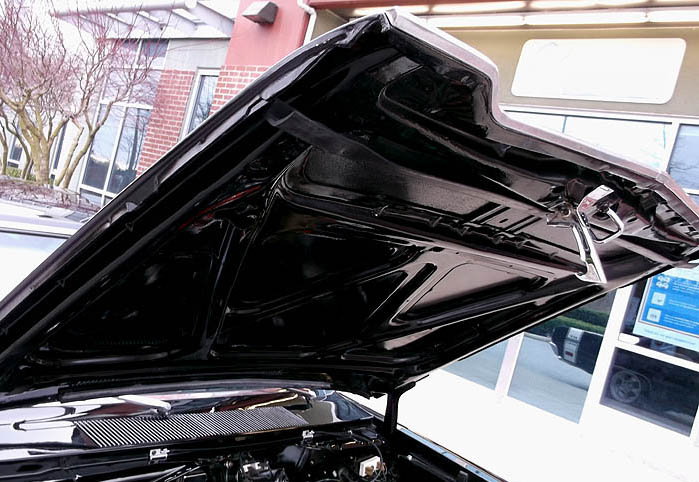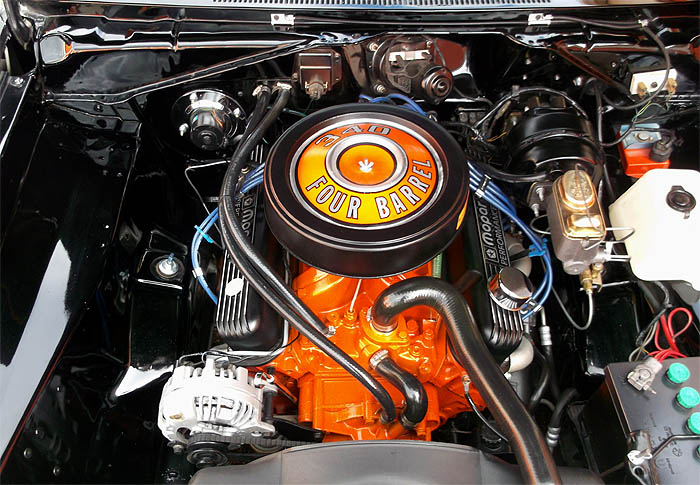 Although not the born with engine for the car, this is a 10.5:1 LA 340/275HP engine thats been professionally rebuilt while retaining most of it's factory issue magnum internals down to it's forged steel crank with everything sitting in an absolutely eat off it clean engine bay.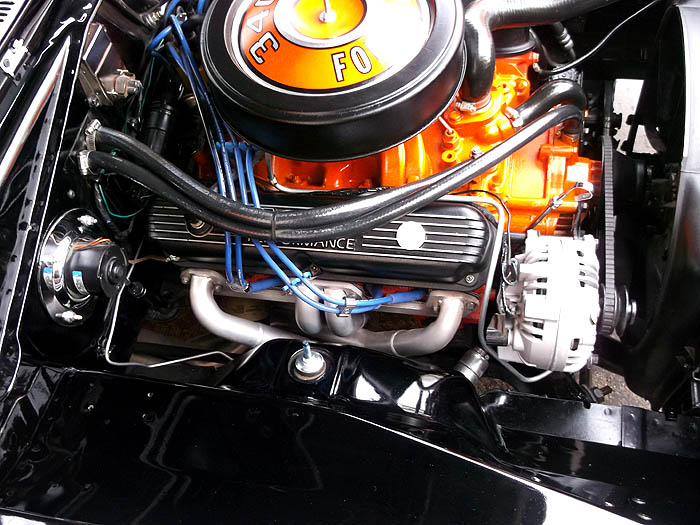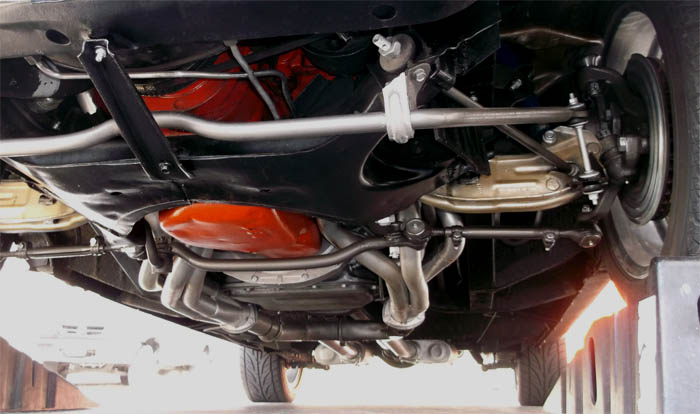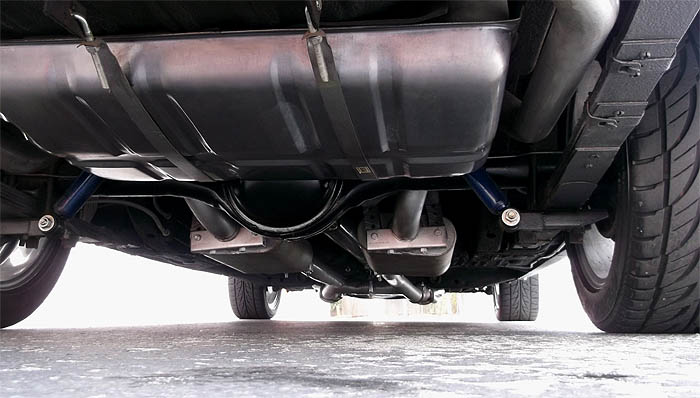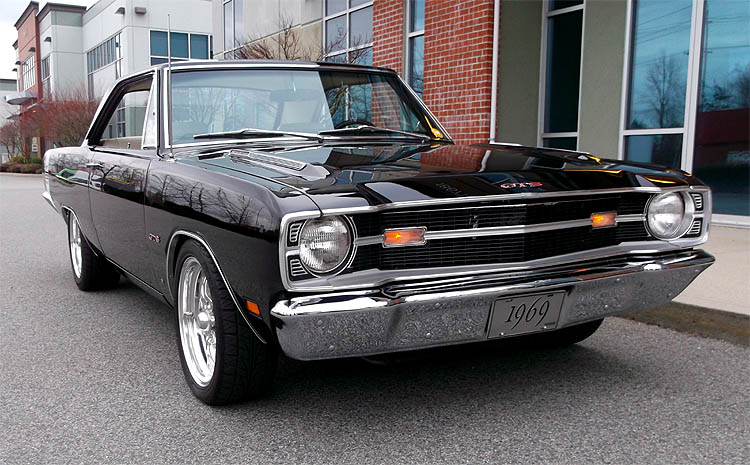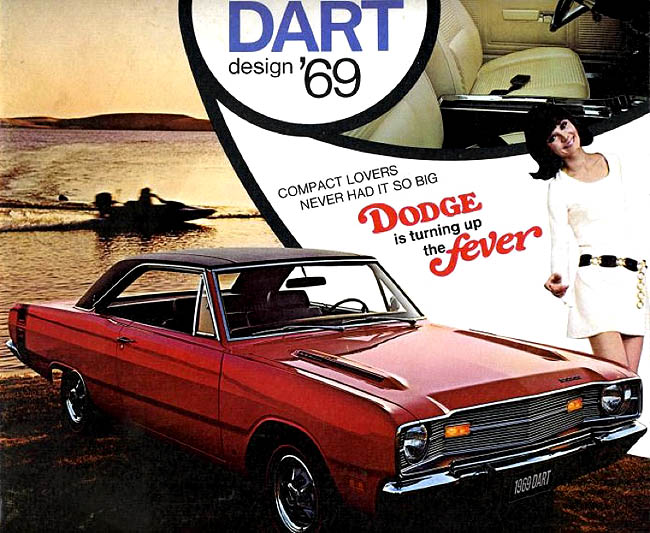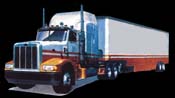 Fast shipping arranged
to anywhere in the world
Contact:
Email: Detroit60cars@aol.com
Business Hours: Monday - Saturday 9am to 5pm Pacific Standard Time. Closed Sundays.
Sales Phone: (604) 617 2225
Copyright 1998 Detroit60.com
c.