66BronzeMustangConvertible

1966 MUSTANG CONVERTIBLE
SOLD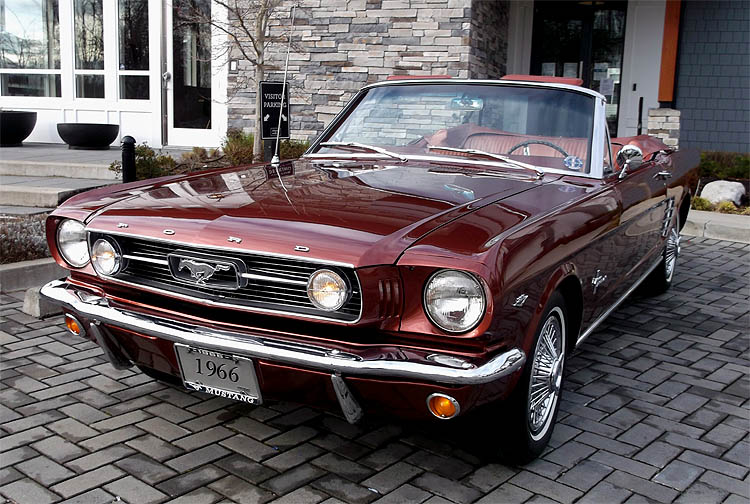 1966 MUSTANG CONVERTIBLE ,6R08A, 289/225 HP, C4 Auto, 3.20:1 axle, Competition handling package, Power Disc brakes, Power steering, GT Equipment Group, dual exhaust with trumpet tips, fog lights, deluxe seat belts, seat belt warning light, wood wheel, Sports console, Rally Pac, Philco AM radio, tinted glass, interior Decor Group, Visibility Group, Silvertown whitewalls, simulated wire wheel covers with spinners, 2 speed wipers w/ washers, day/night mirror, back up lights, Emberglo Poly, Emberglo/Parchment interior, Black top.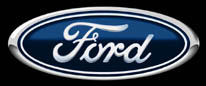 The list of iconic 60's Mustangs is long and prestigious with the first generation A Code Convertible being on the short list as one of the most in-demand commodities in the current Classic Car marketplace. Factory new wouldn't begin to describe the originality and condition level of this particular Mustang Convertible that's been show quality restored accurate to it's original option codes right down to it's
Emberglo exterior color.
This Mustang has all the hallmarks of a no expense spared restoration that features: perfect PPG Base/Clear paint finish, detailed undercarriage, pristine engine bay, like new interior, professionaly rebuilt to factory standards original drivetrain,
all new exterior chrome and stainless,
perfect date coded exterior glass.... the list goes on. As well from an originality standpoint you would be hard pressed to find a better 66 Mustang that still wears most of it's factory issue San Jose sheet metal and retains it's complete numbers matching drivetrain right through to it's original A Code 289 engine.
Factory optioned with a long list of performance and convenience features, the 1966 Mustang Convertible fits the fun to drive category to absolute perfection. This particular Mustang leaves very little off the GT option list with features that include; Premium fuel 289 4V engine, Cruise-O-Matic transmisson, power disc brakes, Deluxe Pony Interior, full length Sports console, GT wood wheel, Carlite tinted glass, 6K Tach, fast ratio power steering, Visibility Group, Fog lamps with grill bar, seat belt warning light (rare), Competition handling package and dual exhaust with GT tips with everything mechanically sorted and functional right through to it's column mounted Rally Pac. As well this is a 58,955 original mile, collector owned, R Plant San Jose California built, DSO B7 Pacific (sold new at Dominion Motors in Vancouver B.C) car that's spent it's entire life on the West Coast and includes receipts for restoration work completed from paintwork to drivetrain and everything in between. A car restored to hold it's own in a top level car show or cruising down the interstate, when it comes to curb appeal and driveability this Mustang is about as good as it gets for the serious buyer. SOLD Private sale by appointment only. Our service team will ensure that your car will leave to you turn key and professionaly detailed with all the necessary paperwork to register the car anywhere in North America. We can assist in all aspects of worldwide shipping. Buyers are always encouraged to call us direct to answer questions or to assist with purchase arrangements at (604) 617 2225 or Email us at detroit60cars@aol.com Terms and conditions: Vehicle is sold as is with no warranty implied unless otherwise stated in the description.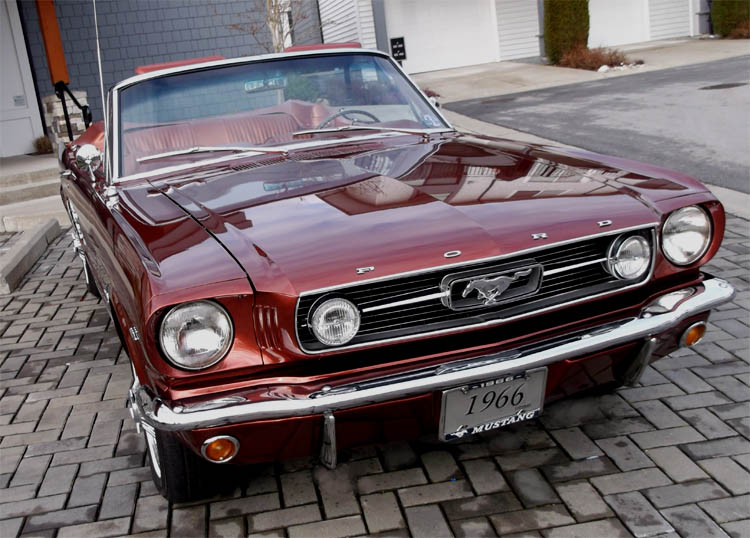 The Mustang Convertible was a big gun in the performance car wars of 1966 and was the very essence of a genuine V8 touring car. Rotisserie restored, numbers matching and dated coded down to it's Carlite tinted glass, this Pony is about as perfect as you can get short of buying a brand new Mustang Convertible right off the Ford showroom floor in 1966.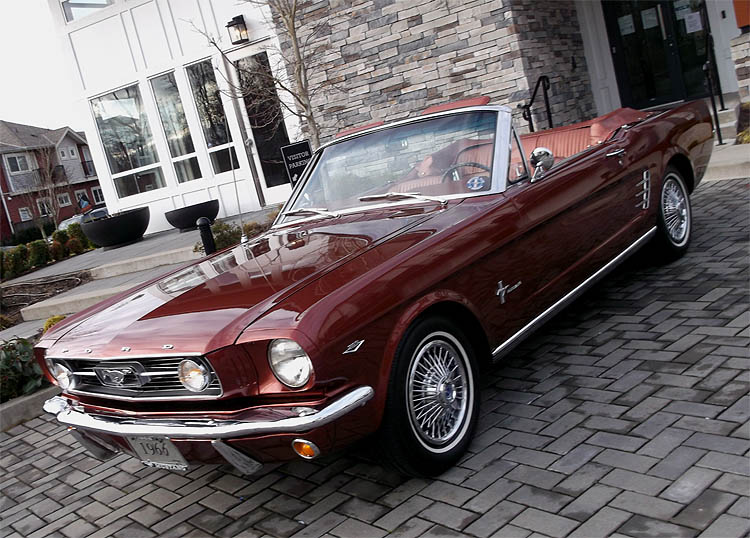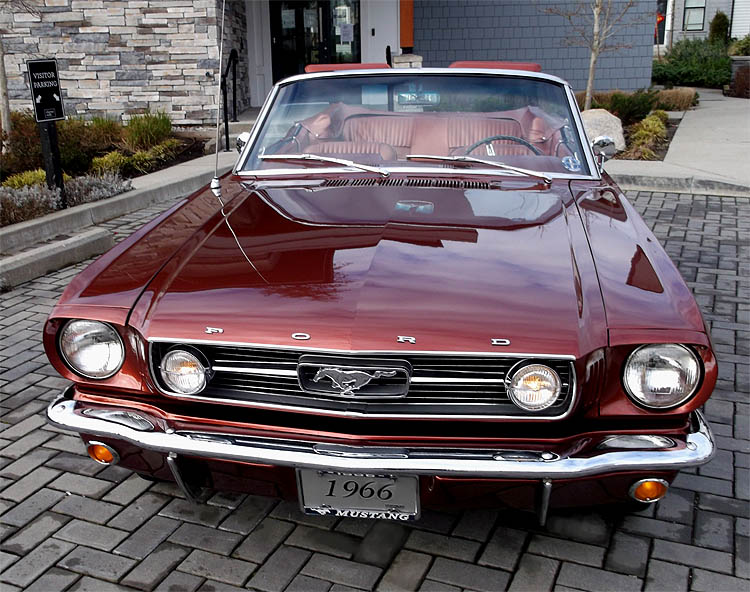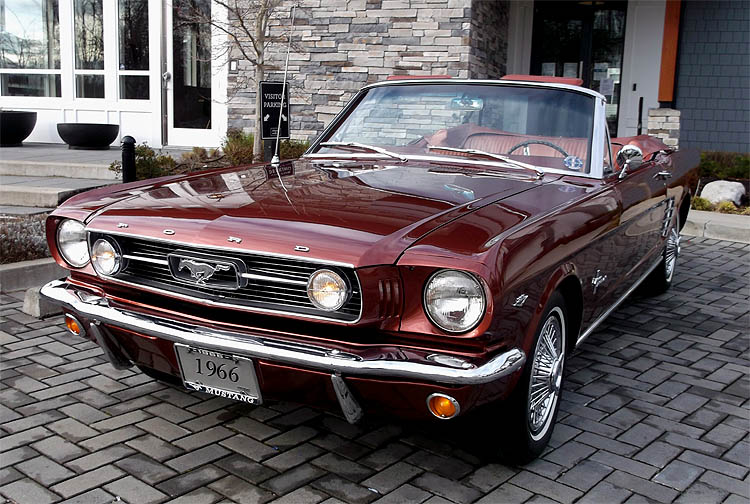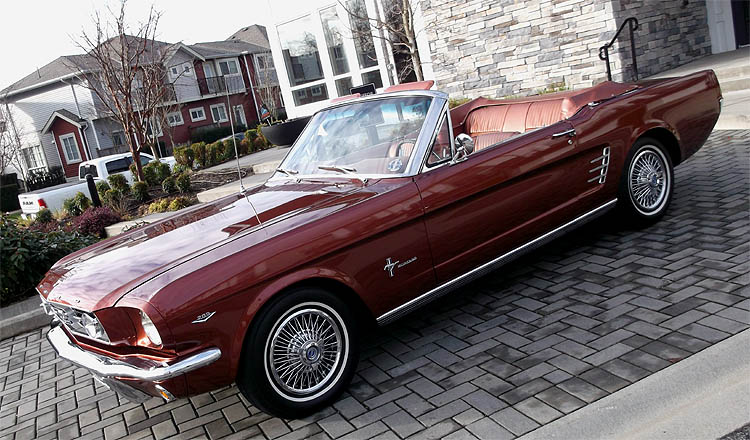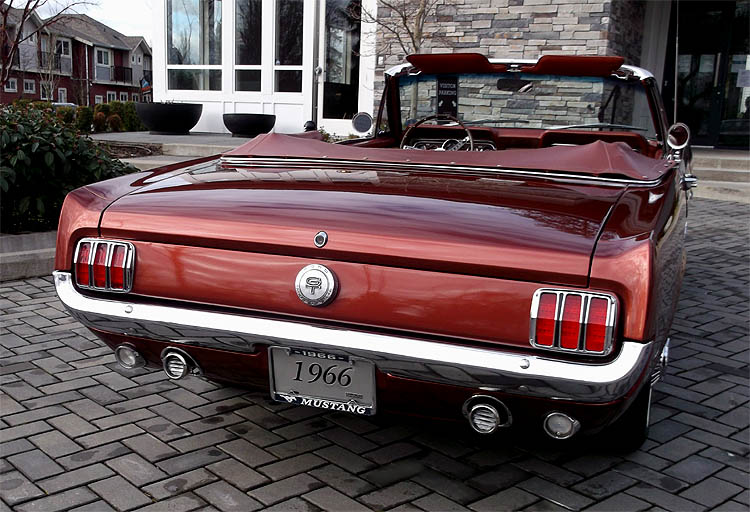 The 1966 A Code Mustang Convertible was the total package that turned a Mustang with economy car origins into a genuine performer. This particular Mustang contains nearly every option on the GT menu including; Premium fuel 289 4V engine, front Disc brakes, crossover dual exhaust with trumpet tips, Rally pac with tach and clock, deluxe Pony interior, 5 dial guage package, woodgrain GT wheel, full length Sports Console, deluxe seat belts, interior decor package, HCC-AW quick ratio steering box and handling package with larger front sway bar. As well with only show miles driven since completion, this car runs and drives like an absolute dream with no issues whatsoever.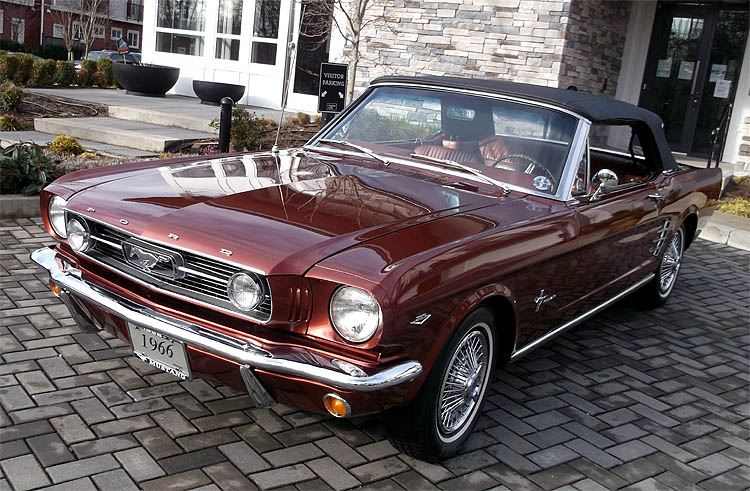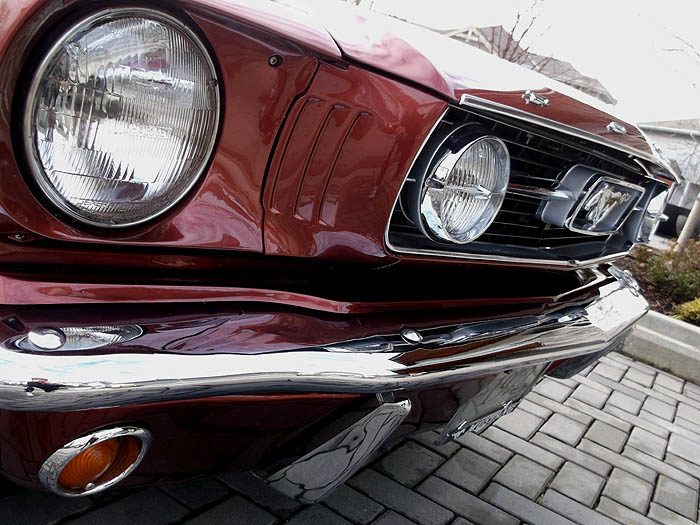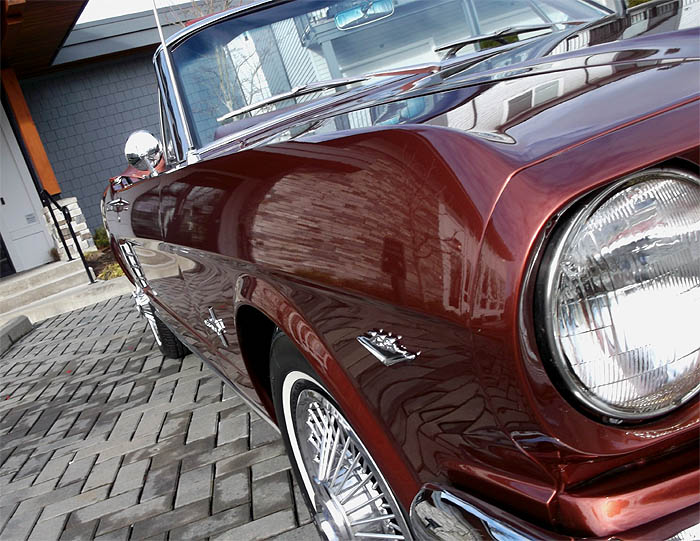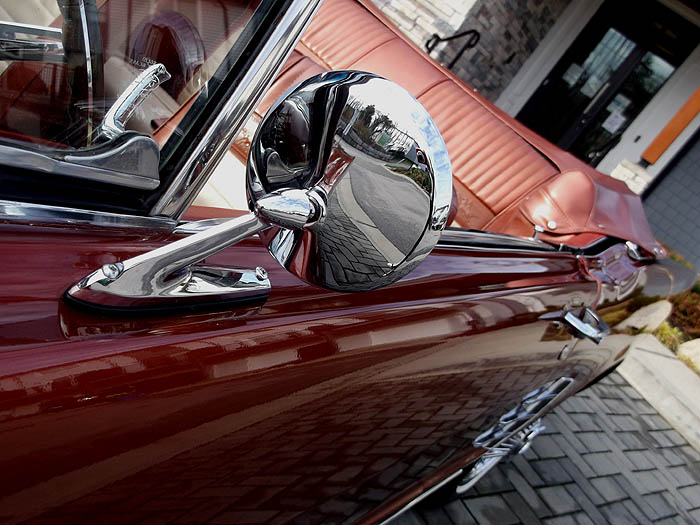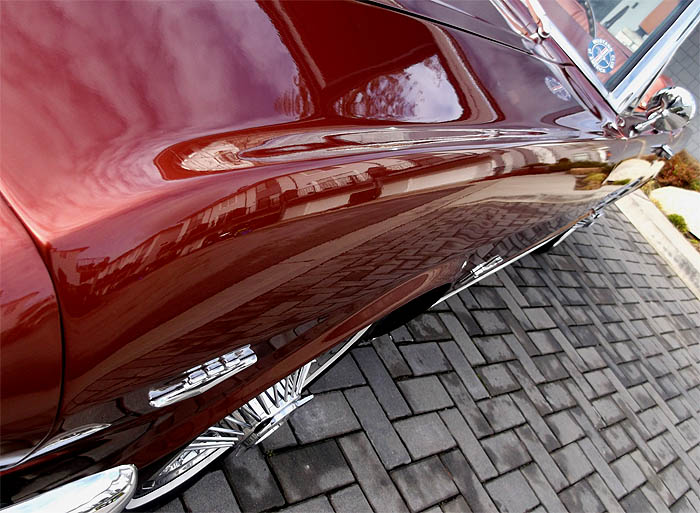 This is an R plant San Jose California, July /1966 built, complete numbers matching car sold new at Dominion Motors in Vancouver B.C. that still retains it's San Jose issue drivetrain right back to it's 3.20:1 conventional rear axle. You couldn't restore a car this nice for the price that's the end result of a no expense spared build that includes receipts and documentation for restoration work completed. Feel free to contact us for further information in regards to this particular Mustang at (604) 617-2225 or via Email at detroit60cars@aol.com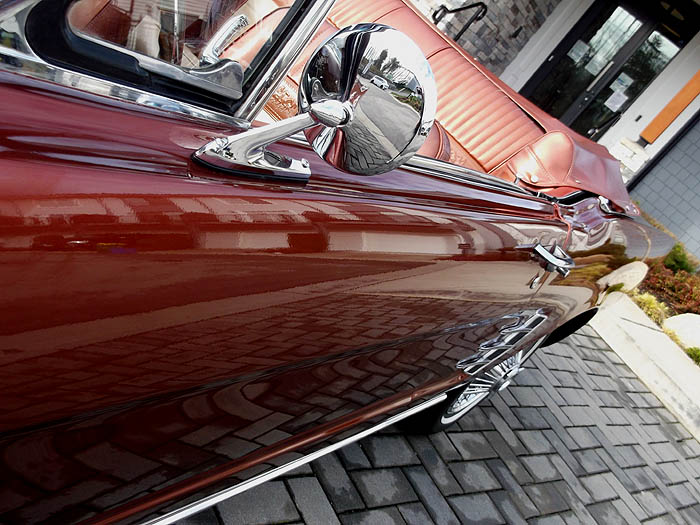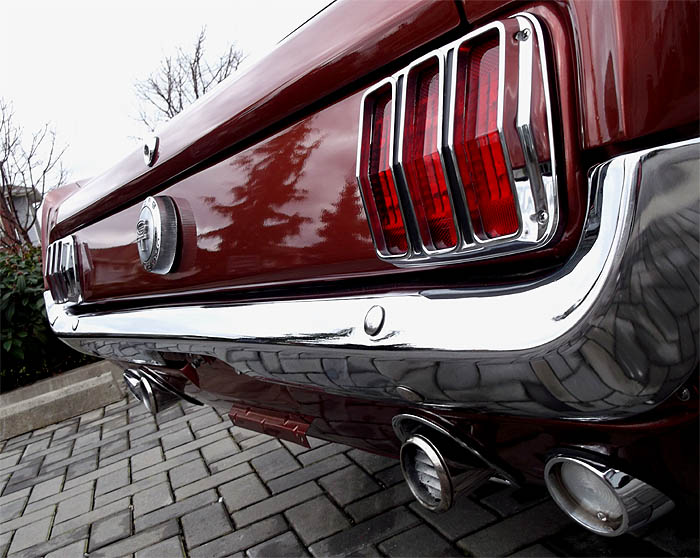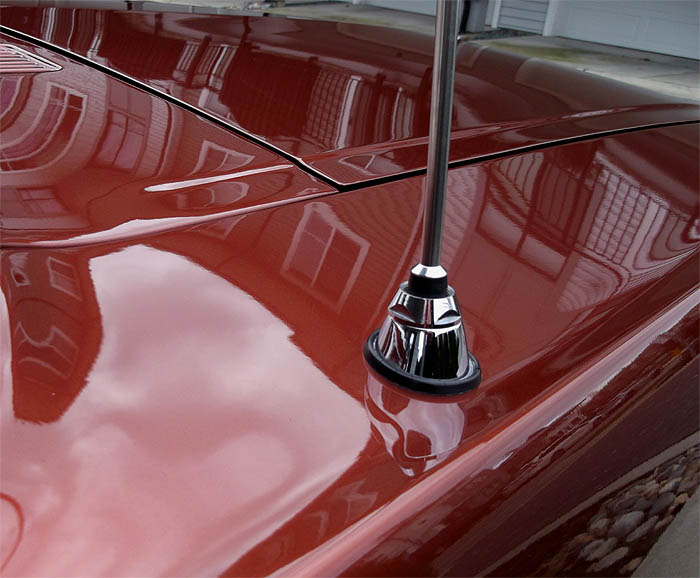 Show quality attention to detail was given to every exterior component on this Mustang including the paintwork that's been professionaly PPG Base/Cleared (one re-paint) in it's original V Code Emberglo Poly. The rest of the outside jewellery on this particular Mustang was restored with a mix of triple plated chrome or micro-polished stainless right through to the rocker moldings. Perfect exterior glass and professionaly polished paint finalize a condition level equal to what it looked like rolling off the San Jose assembly line in 1966.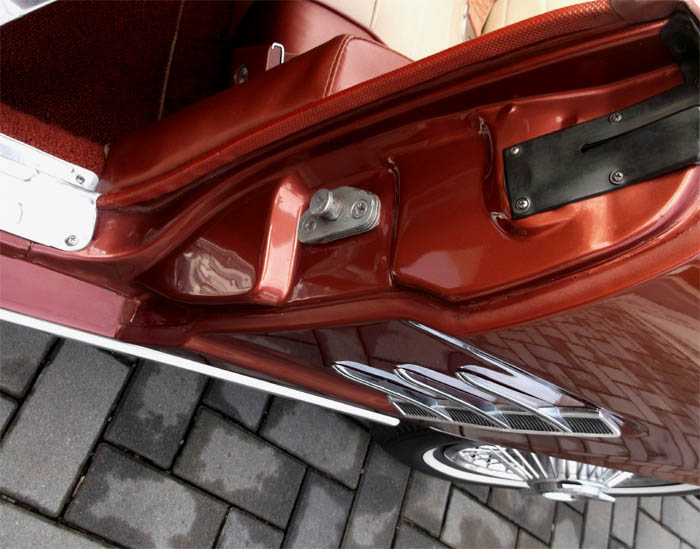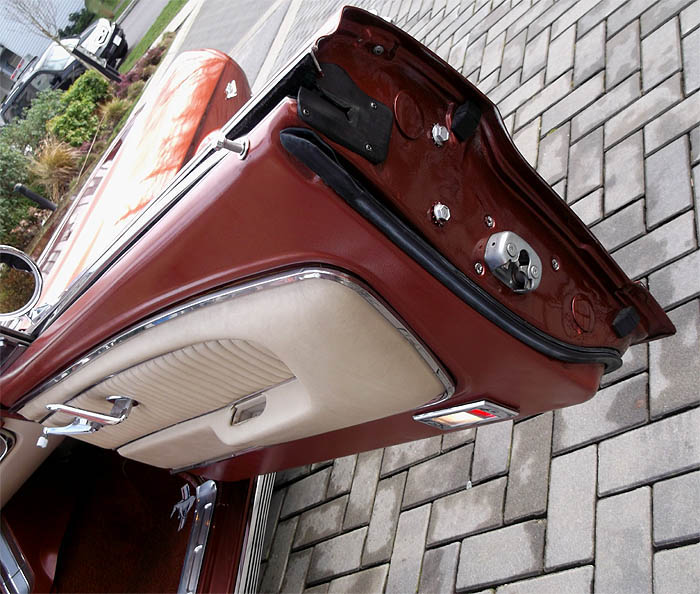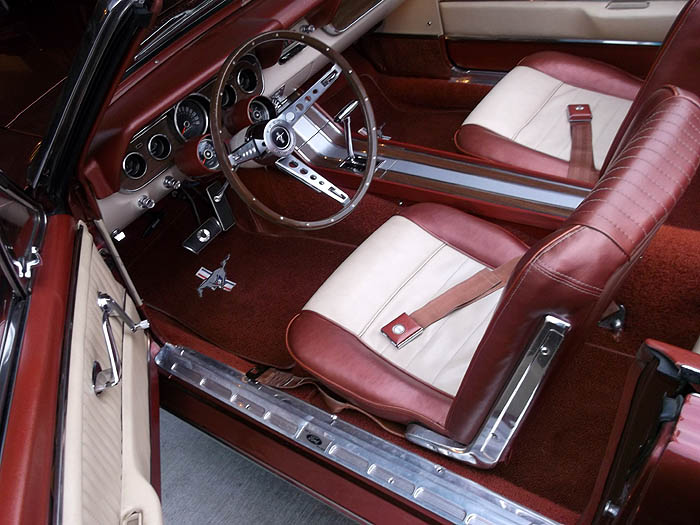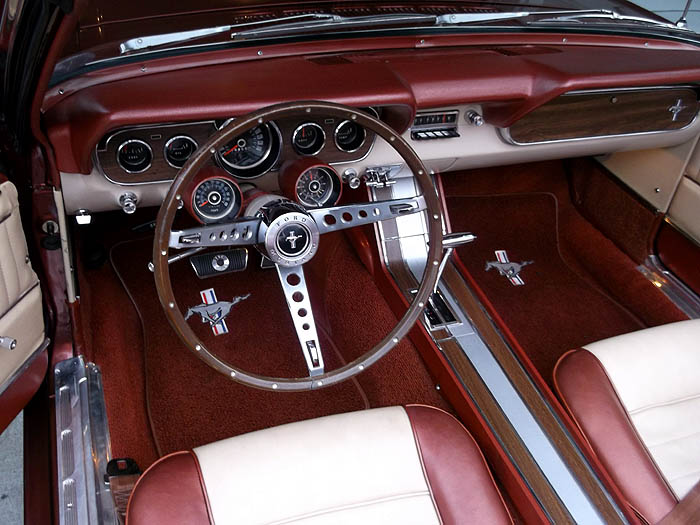 The 66 Mustang GT interior was an excellent layout that featured a loaded option list with an emphasis placed on comfort and driveability. Restored to absolute perfection in it's correct 64 Emberglo/Parchment Deluxe Pony, this interior is virtually indistinguishable from new with everything in perfect working order right down to it's original seat belt warning light.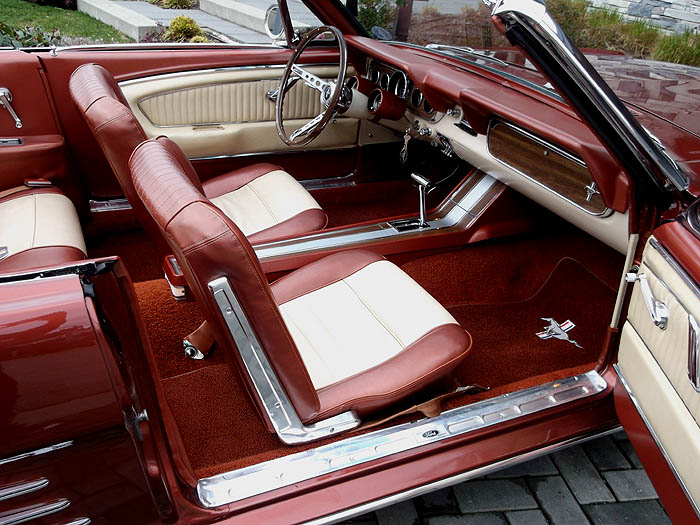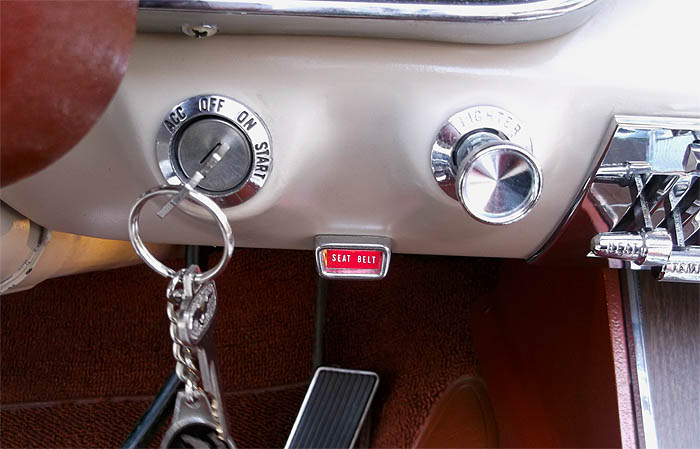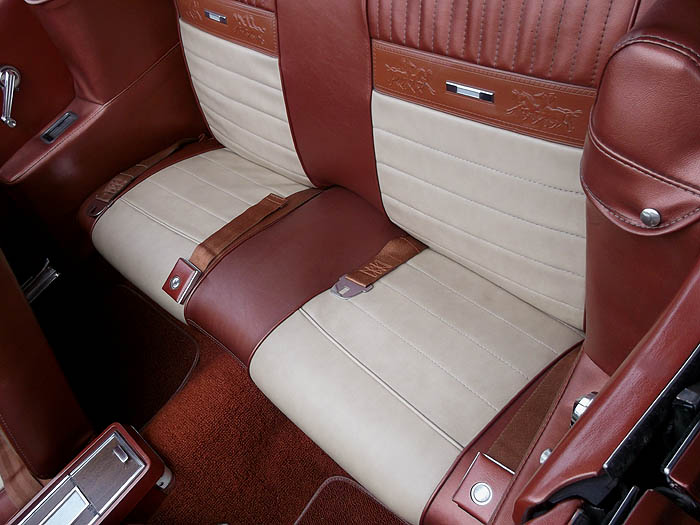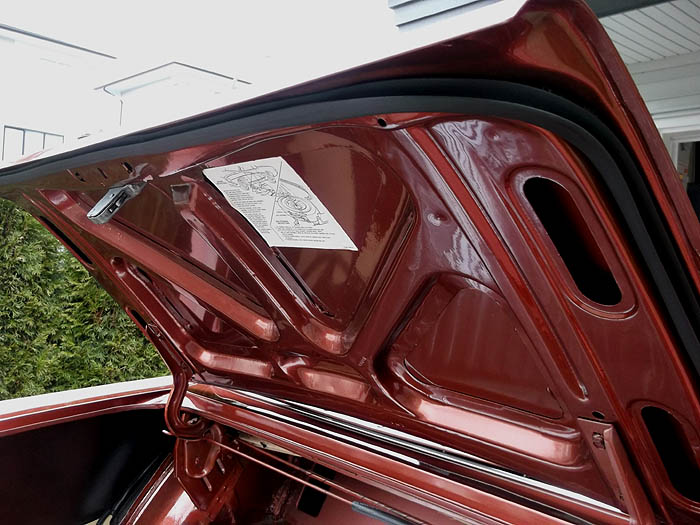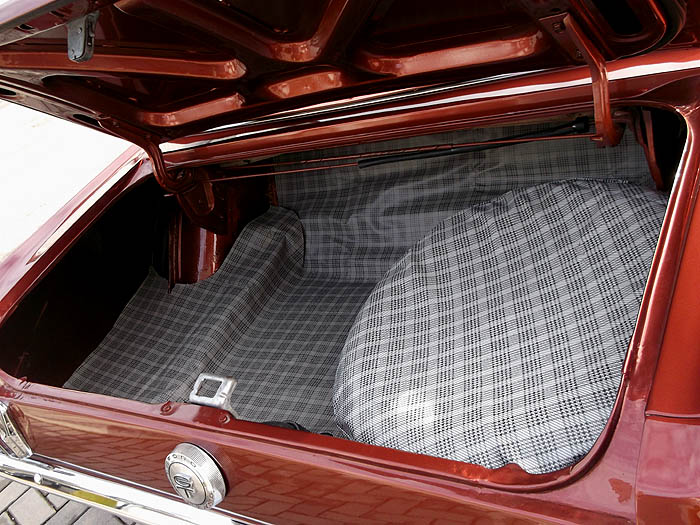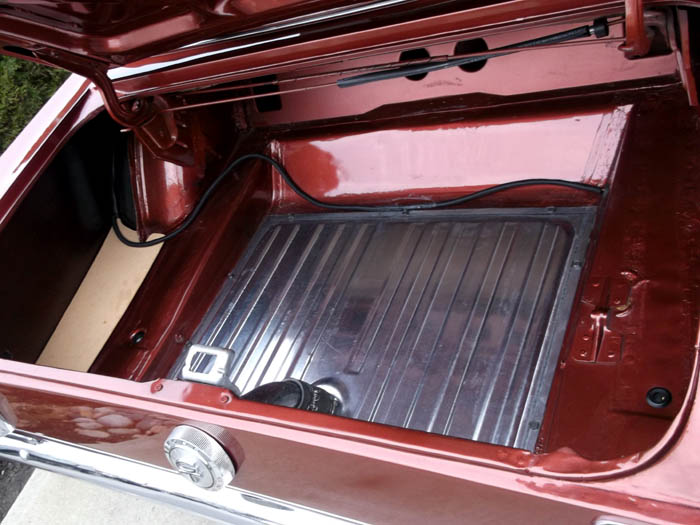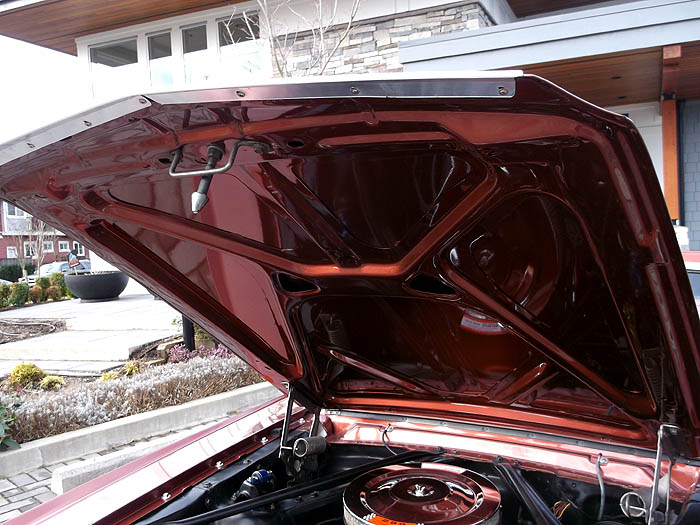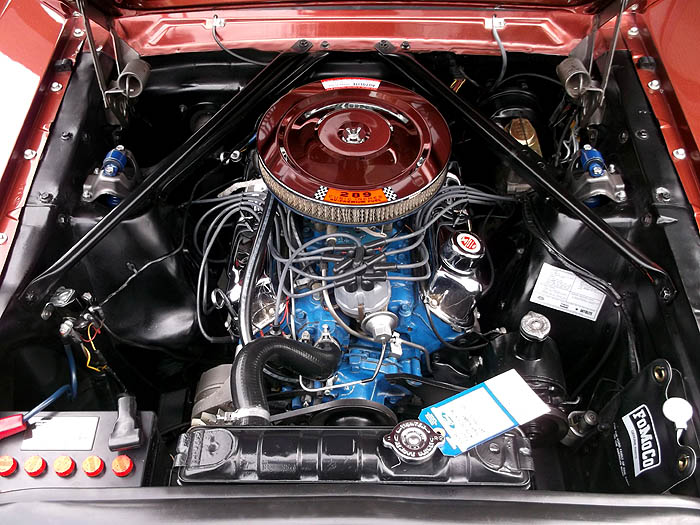 This is the original numbers matching 289 engine for the car that's been professionaly rebuilt to exact 225 HP standards while still retaining all of it's A Code specific hardware from it's original exhaust manifolds right down to it's factory issue 4100 Autolite 4V carburetor with everything sitting in an absolutely pristine engine bay.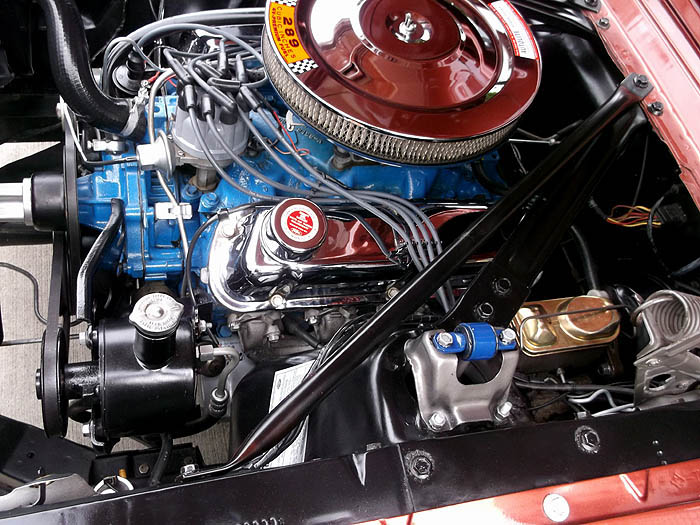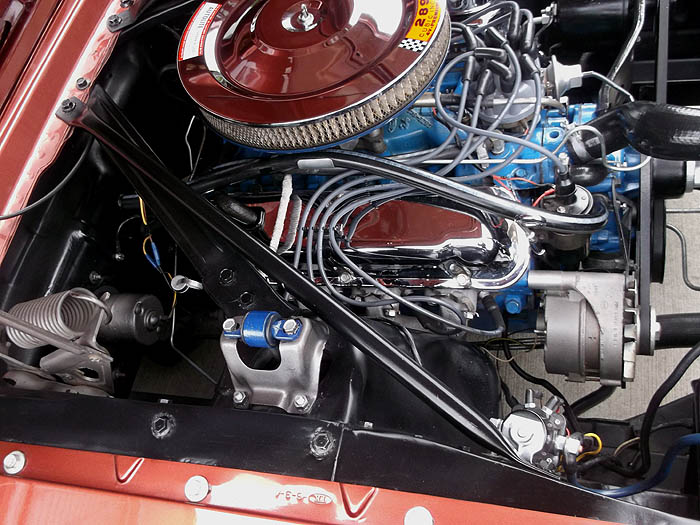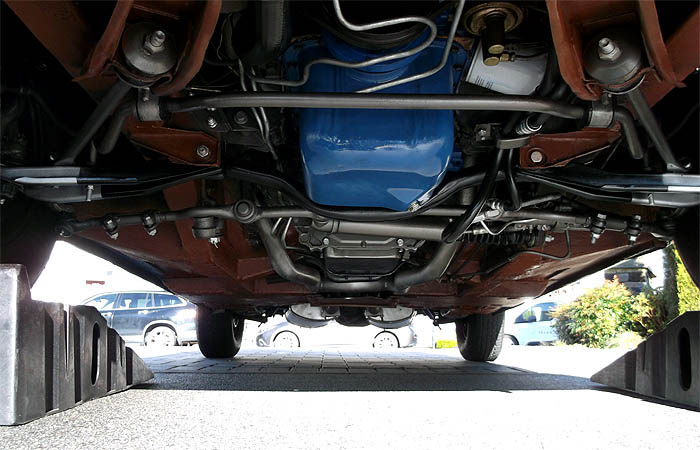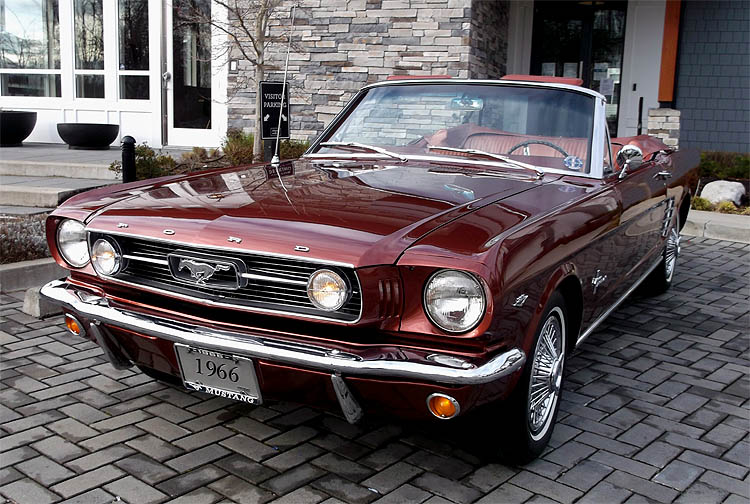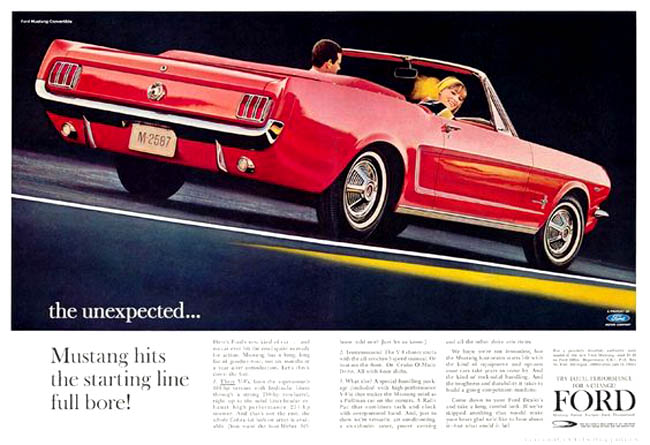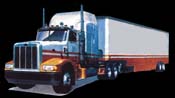 Fast shipping arranged
to anywhere in the world
Contact:
Email: Detroit60cars@aol.com
Business Hours: Monday - Saturday 9am to 5pm Pacific Standard Time. Closed Sundays.
Sales Phone: (604) 617 2225
Copyright 1998 Detroit60.com.
.
.