1965 Grey Mustang Fastback

1965 MUSTANG FASTBACK
SOLD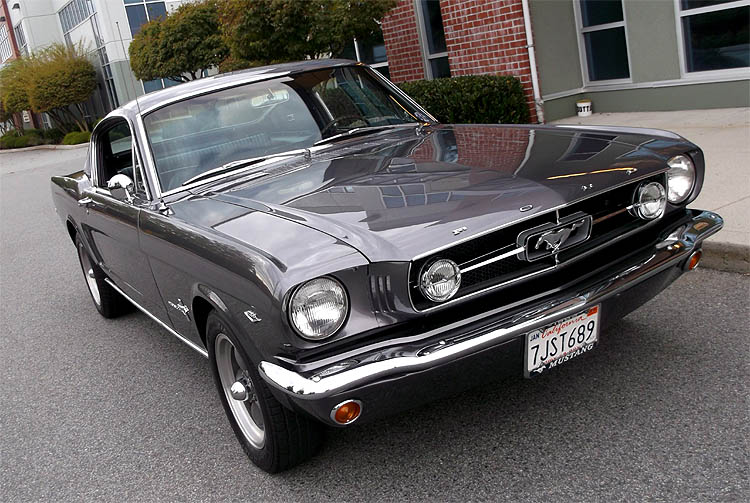 1965 MUSTANG FASTBACK, 289 4V, C4, 2.80:1 Axle, Competition handling package, quick ratio power steering, power Disc brakes, Sports console, Sport Deck rear seat, GT road lamps, Pony interior with woodgrain accents, GT wood wheel, tinted glass, dual exhaust, Accent group, 5 dial gauge package, dual speed wipers, Magic Aire heater, back up lamps, American Racing wheels, Silver Smoke Gray, Black deluxe interior.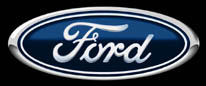 The first generation Mustang 2+2 was the staple of performance car culture in the mid 60's and 51 years later still remains one of the hottest commodities in the classic car marketplace. Turning back the time machine on every cosmetic and mechanical component, you'd be hard pressed to find a single flaw in the current condition level of this particular Mustang with everything restored accurate to it's original door warranty tag from it's code K
Silver Smoke
color right through to it's Black Deluxe Pony interior. Restoration hi- lites for this particular Mustang include;
Show quality PPG Base Clear paint finish
, arrow straight sheet metal, highly detailed undercaraige, all new Year One interior, professionaly rebuilt drivetrain (receipts to show) show quality exterior chrome and glass, the list goes on. And with any early 60's Mustang restoration the majority of the magic is in attention to detail with this 2+2 restored using either NOS or correct reproduction parts throughout while still retaining it's original 1965 issue drivetrain from it's 2.80:1 conventional axle through to it's factory issue 289 engine.
The 1965 289 Mustang Fastback was loaded with power, styling and a laundry list of performance options right off the dealership floor. Factory issue options for this particular Mustang include; 289 engine, Cruise-O- Matic transmission, 16:1 steering, performance handling package, front Disc brakes, Sports Console, deluxe woodgrain wheel, Carlite tinted glass and desirable Pony appointed (luxury) interior and as expected from a car of this caliber everything is mechanically sorted and nothing less than functional down to its grill mounted GT road lamps. As well this is a San Jose California built, DSO 71 Los Angels sold, 63B Fastback with a production date of March/18/1965 that's spent all of it's life on the West Coast and includes picture documentation and receipts for restoration work completed from drivetrain to exterior trim and beyond. Provenance, performance and show quality attention to detail merge to make for one of the nicest examples of a numbers matching, West Coast Mustang Fastback you'll find anywhere for the serious buyer. No trades, inspections welcomed. We can assist in all aspects of worldwide shipping. Private sale by appointment only. Our service team will ensure that your car will leave to you turn key and professionaly detailed with all the necessary paperwork to register the car anywhere in North America. Buyers are always encouraged to call us direct to answer questions or to assist with purchase arrangements at (604) 617 2225 or Email us at detroit60cars@aol.com Terms and conditions: Vehicle is sold as is with no warranty implied unless otherwise stated in the description.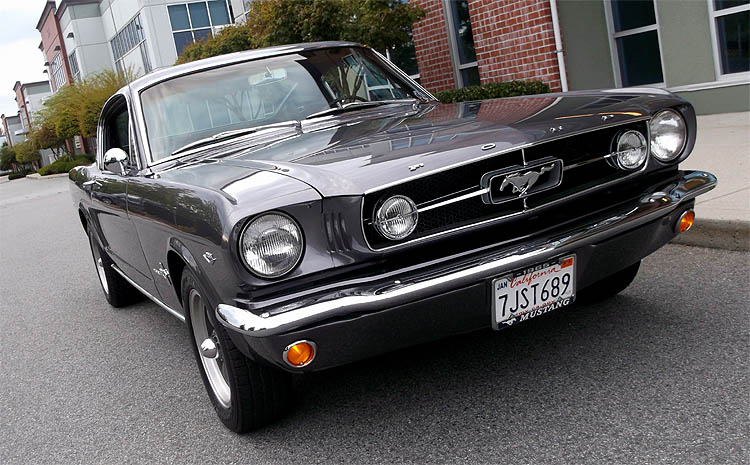 Look up perfection in the Mustang unabridged dictionary and you'll likely find a picture of this particular 65 Fastback next to the definition. From it's drivability to it's restoration level, you would be hard pressed to find anything in the minus column for this particular Mustang Fastback that's as complete a package you could ever want in a classic car.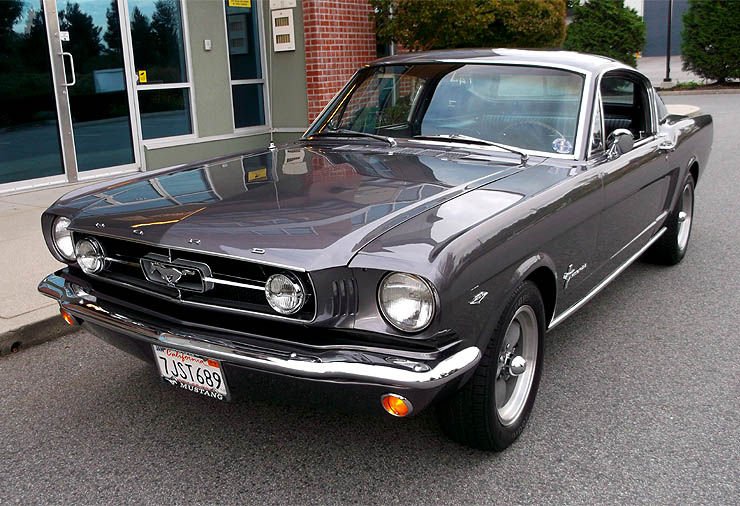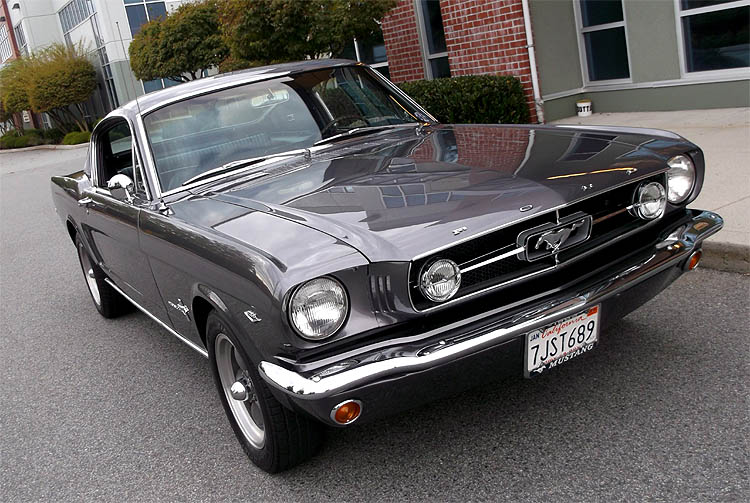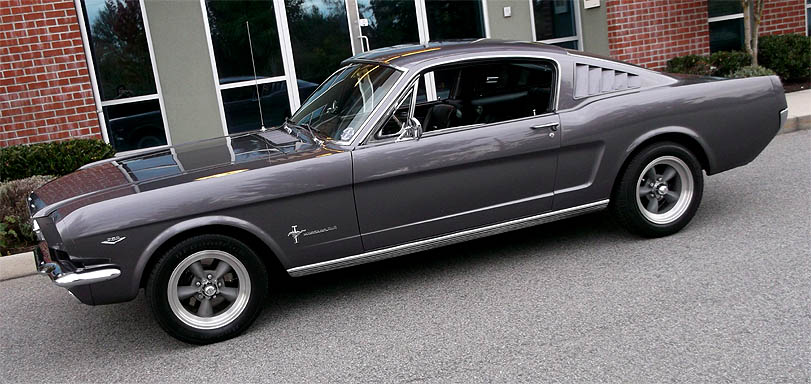 It didn't take long for Ford Motor Company to respond to the performance car challenge with the 1965 Mustang 2+2. Some of the factory performance options for this particular Mustang include; Competition Handling package with special rate springs and larger sway bar, 5 dial gauge packge, HCC-AX fast response steering and Kelsey Hayes front Disc brakes to name a few. As well with only show miles driven since rotisserie restored this car looks, runs and drives as good as it did the day it left the Los Angeles showroom floor in 1965.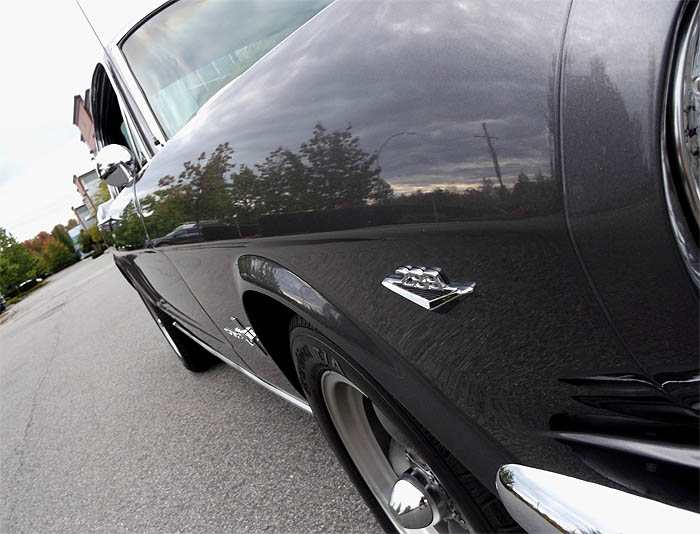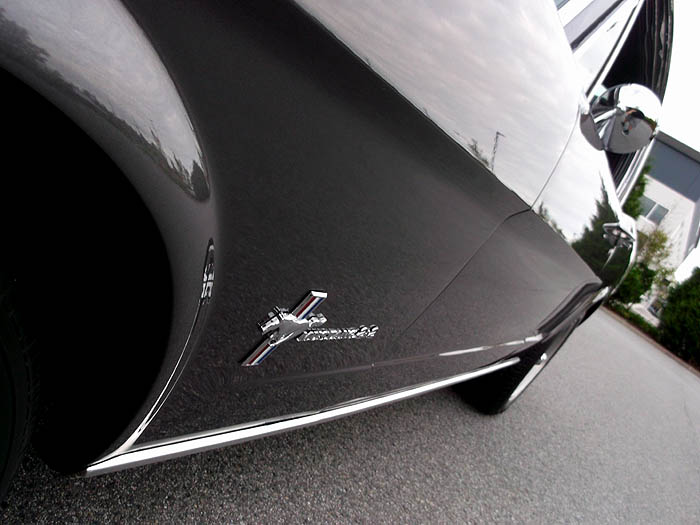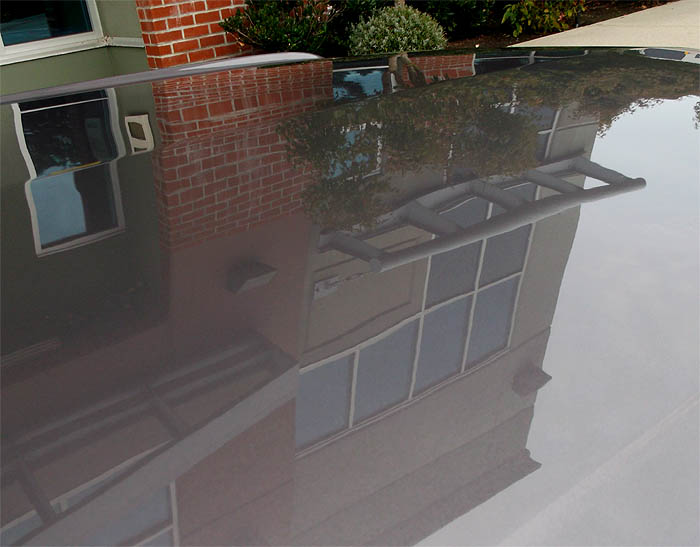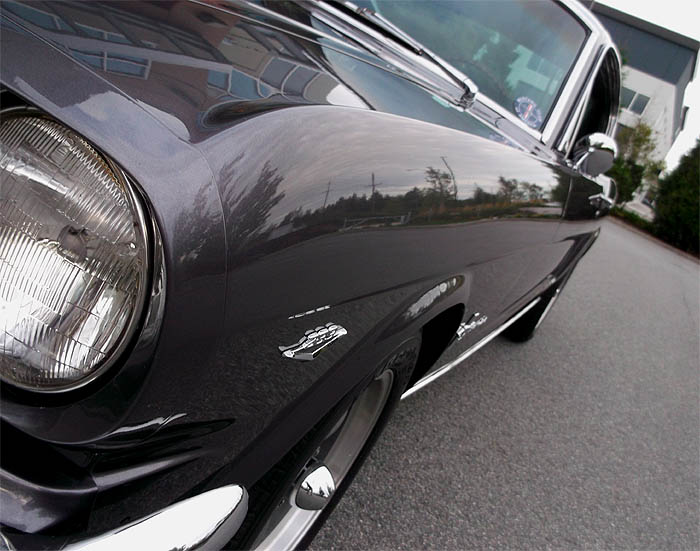 This is a San Jose built, DSO Los Angeles sold Mustang, Unit #198480 with a production date of March/ 18/1965 that came from the stable as a 63B (luxury interior) Fastback. When it comes to desirability the Fastbacks get maximum reverence for collectibility with this particular 2+2 restored accurate to it's door data plate through to it's exterior color while still retaining it's complete original Ford issue drivetrain. Feel free to contact us for further information in regards to this particular Mustang at (604) 617- 2225 or Email us at detroit60cars@aol.com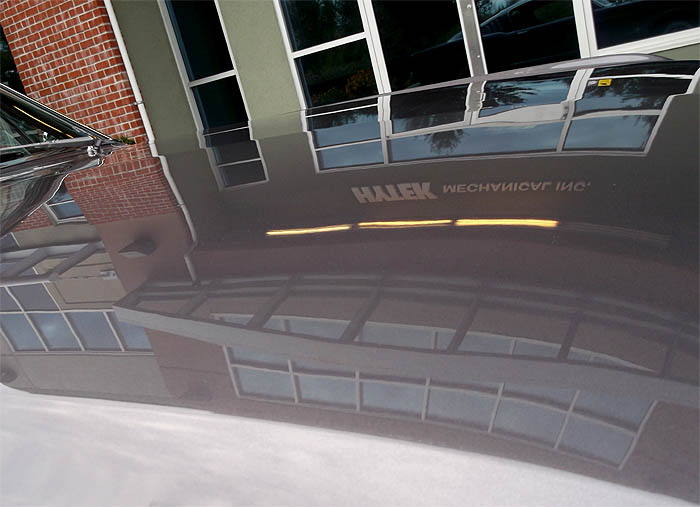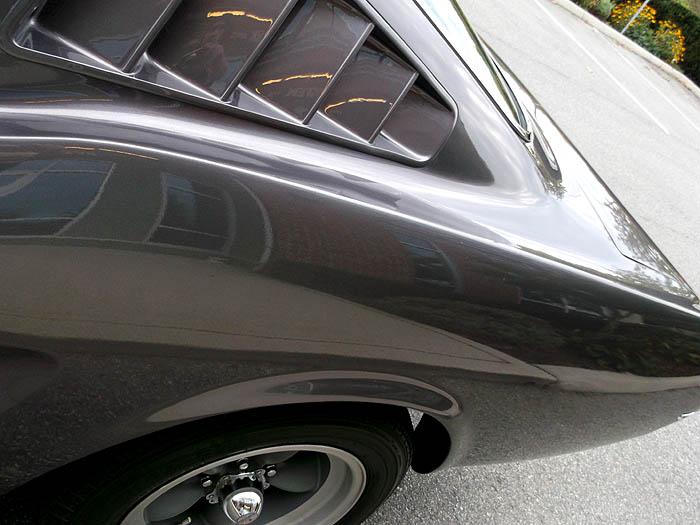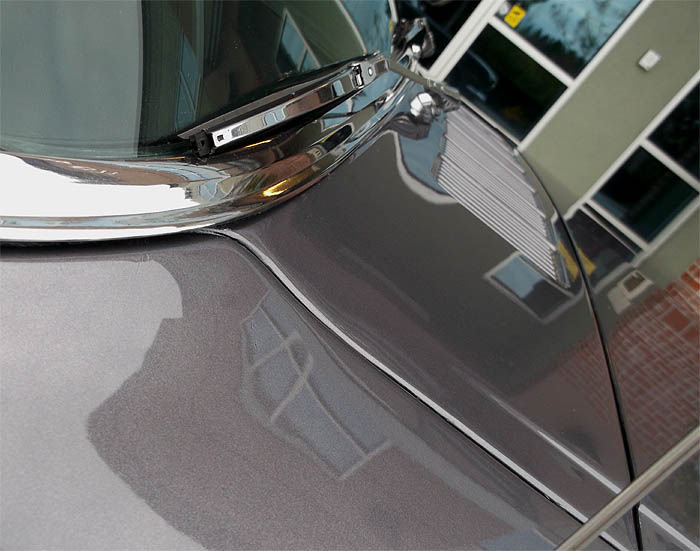 Where this Mustang makes no excuses for is in it's absolute attention to detail. This particular Mustang 2+2 has has all the bases covered from a restoration standpoint including the paint finish that's been professionaly PPG Base cleared and color sanded to absolute show standards right through to the underside of the trunk lid in it's original Silver Smoke Metallic. Every other exterior trim piece on this Mustang is equally as show quality from it's Carlite tinted glass right through to it's triple plated front and rear bumpers with the end result being a car that literally looks like a rolling house of mirrors.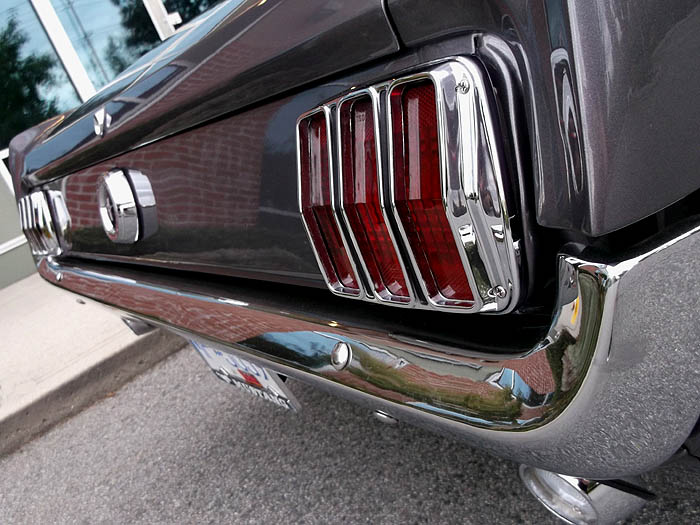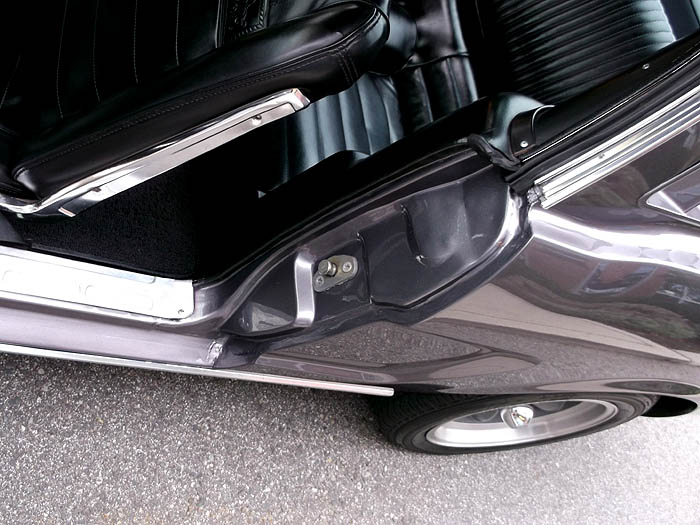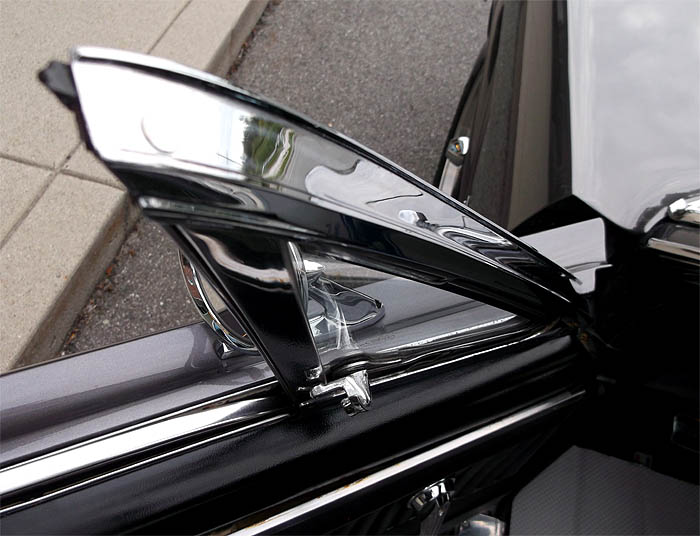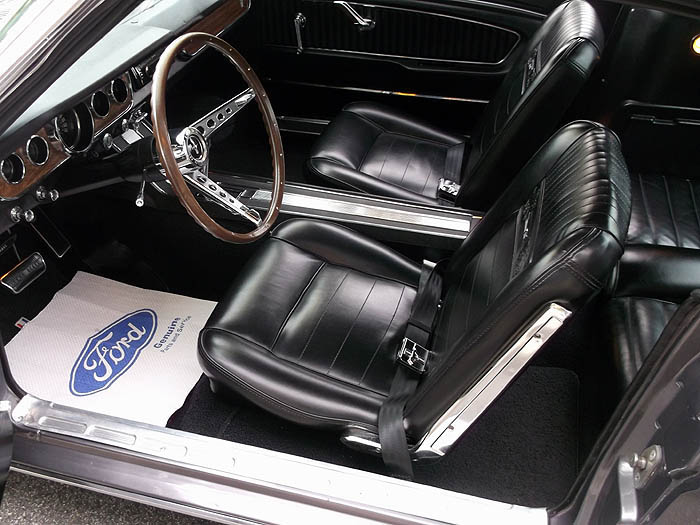 Sitting in this interior is like turning the time machine back to 1965 with everything show room new and restored accurate to it's as delivered condition right down to it's black Sierra Grain Pony bucket seats. Factory options here include; Sports console, deluxe wood wheel, Sport Deck rear seat, Carlite tinted glass, and 5 dial guage package with everything functional down to the last interior light.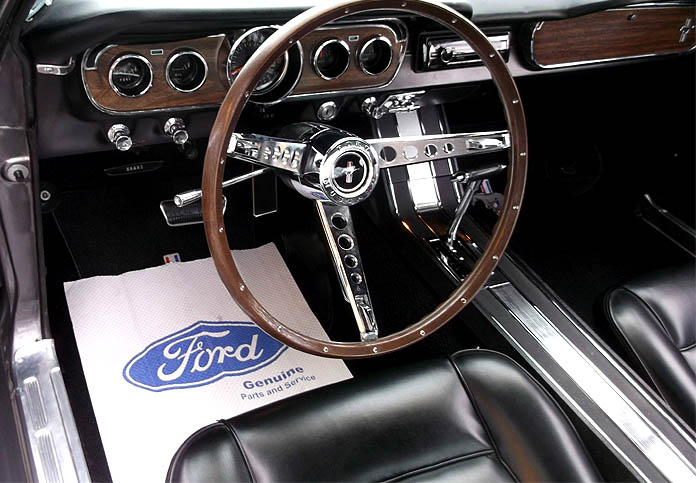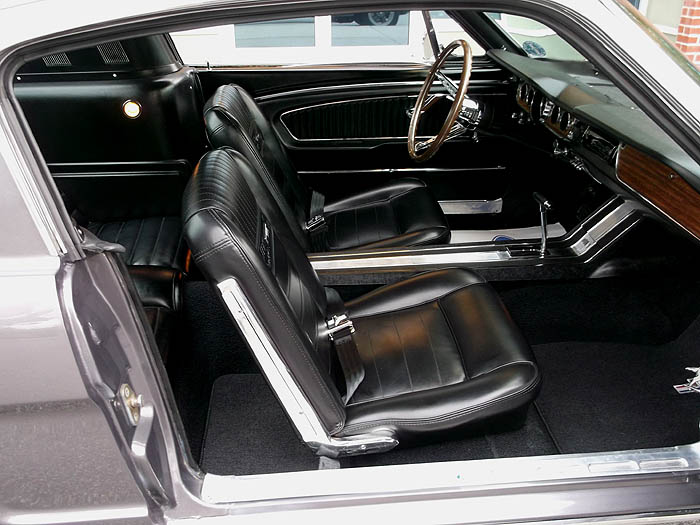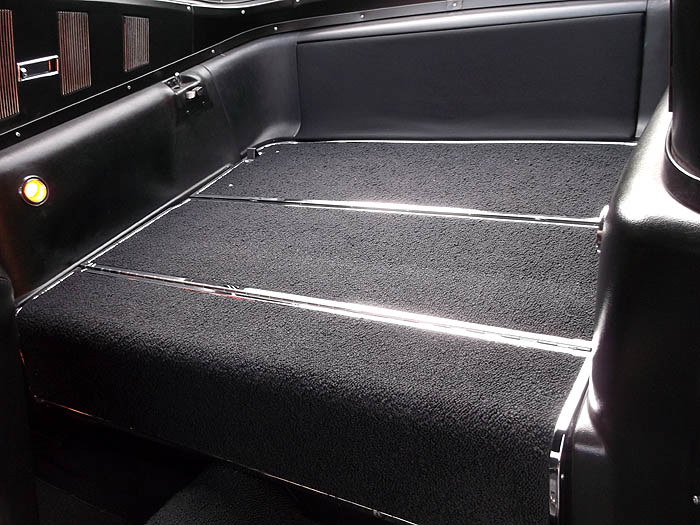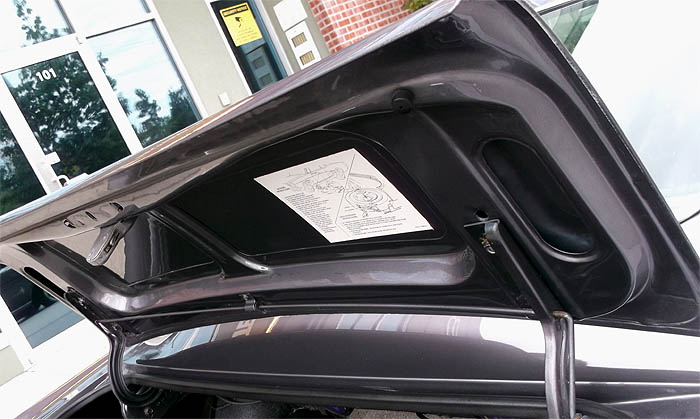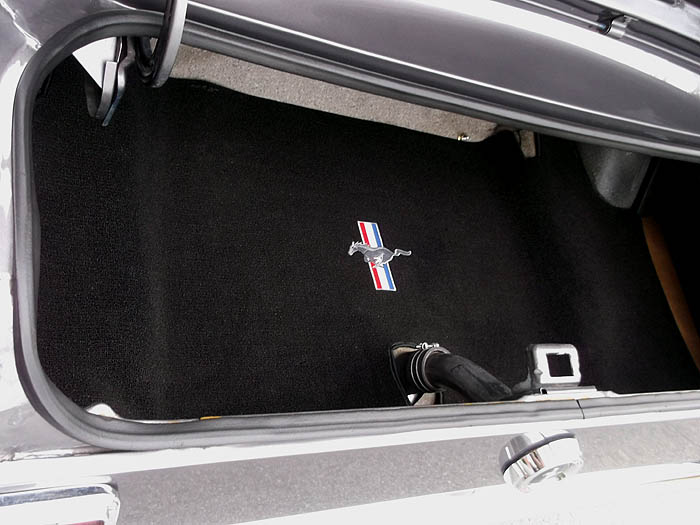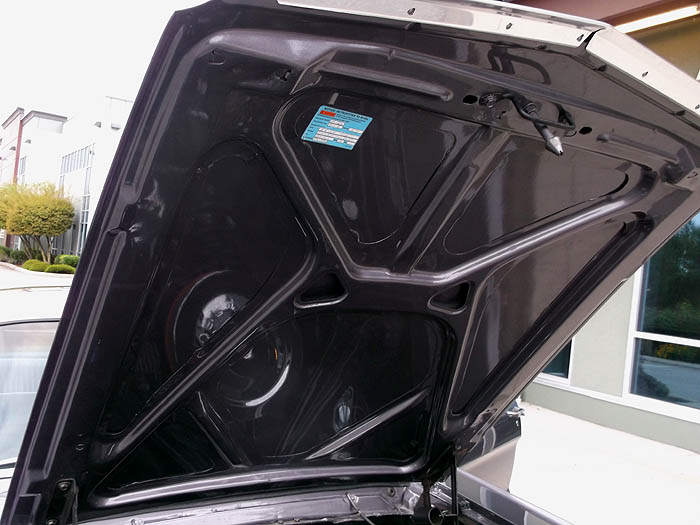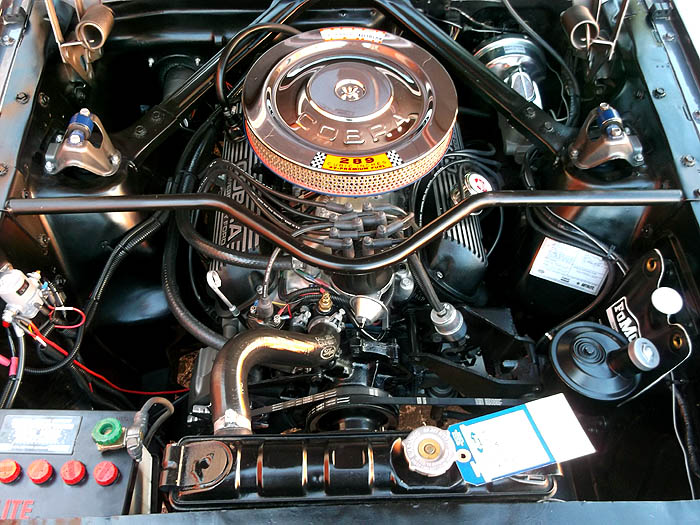 This is the original numbers matching, born with C Code 289 engine for the car that's been professionaly rebuilt close to factory standards ( bills to show) with everything mechanically dialed and running as good as it did the day it left the Los Angeles showroom floor in 1965. Every other aspect of this drivetrain is original to the car from it's C4 transmission back to it's 2.80:1 conventional axle.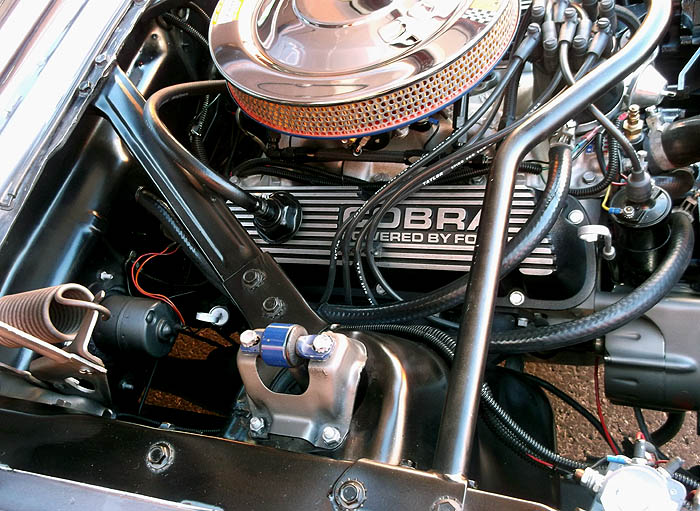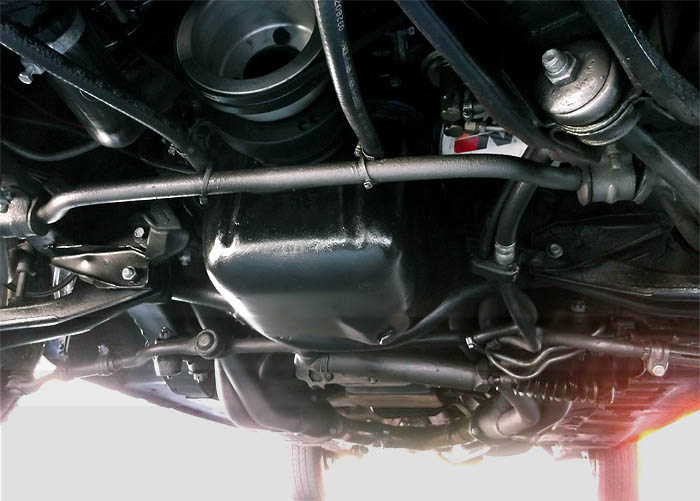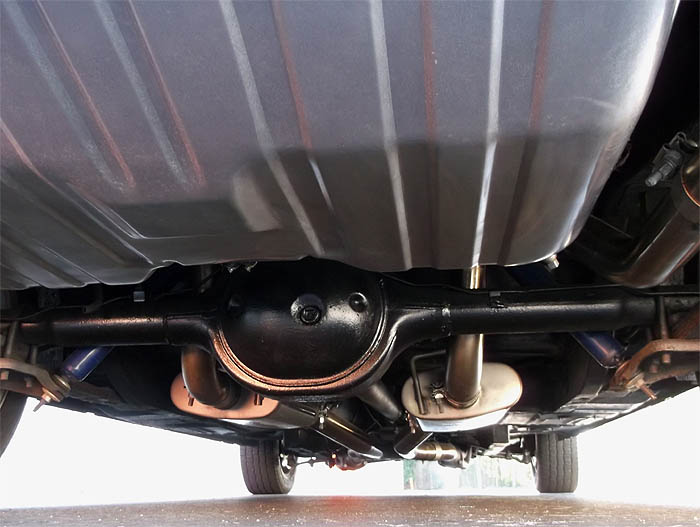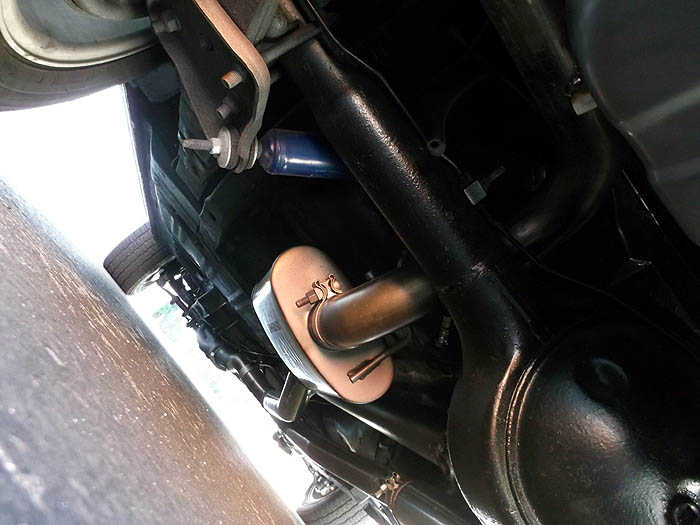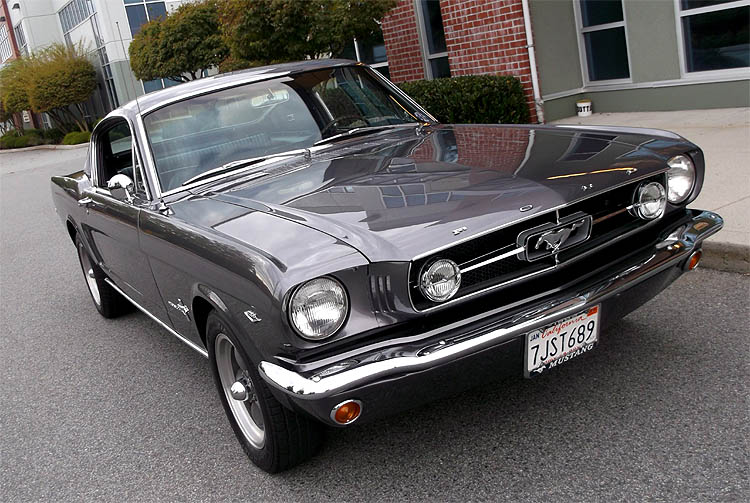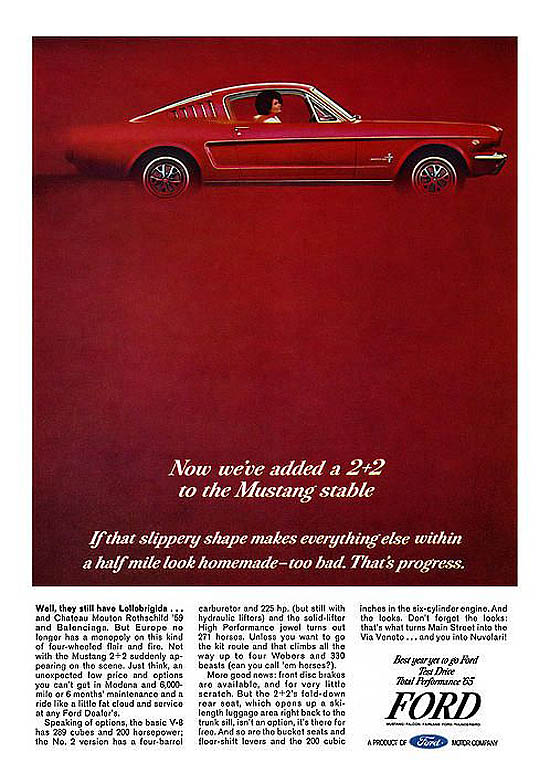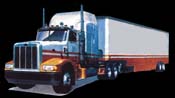 Fast shipping arranged
to anywhere in the world
Contact:
Email: Detroit60cars@aol.com
Business Hours: Monday - Saturday 9am to 5pm Pacific Standard Time. Closed Sundays.
Sales Phone: (604) 617 2225
Copyright 1998 Detroit60.com.