1965 Red Mustang Convertible KamloopsSedor

1965 MUSTANG CONVERTIBLE GT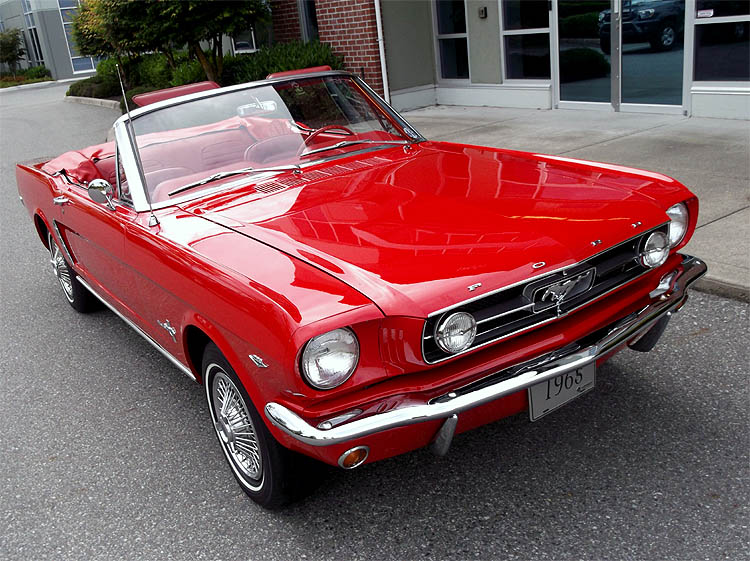 1965 MUSTANG CONVERTIBLE GT, 5R08A, 289/225 HP 4V, Cruise-O-Matic, 3:00.1 Limited Slip axle, Special Handling package, Power steering, Disc brakes, GT fog lamps with grill bar, crossover dual exhaust, trumpet tips, 22:1 quick ratio steering, air conditioning, power assist top, Sports console, 5 dial guage package, buckets, day/night mirror, Visibility Group, pushbutton AM radio, back up lamps, Magic Aire heater, dual speed wipers, Styled steel wheels, Rangoon Red, Red interior, White top.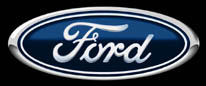 In
1964 Ford coined the term Pony Car and created an instant legend with the iconic Ford Mustang GT. Superior quality and show level attention to detail are all incorporated into a no expense spared restoration with the end result being one of the nicest examples of a 65 Mustang Convertible you'll find anywhere. This Mustang checks all of the requisite restoration boxes with hi-lights that include; perfect chrome and exterior stainless, date coded Carlite glass, new interior, new top, detailed undercaraige and numbers matching drivetrain with everything show-cased in a concours level paint finish that looks like a virtual house of mirrors right through to the underside of the trunk lid. As well from a drivability standpoint equal attention to detail was given to ensure that this car runs and drives as good as it looks with everything sorted and functional down to it's original Select Aire air conditioner.
1965 was a landmark year for Ford's performance line-up and nothing lived up to the billing better than the A Code Mustang Convertible. Notable options for this particular 76A include; Premium fuel 289 4V engine, Cruise-O-Matic transmission, GT Equipment Group, Limited Slip axle, 4 piston front Disc brakes, Sports console, 5 dial guage package, 4 season air conditioning, quicker ratio steering, Special handling package, Exterior Decor package and desirable Rangoon Red exterior on Red interior color combination. As well this is a San Jose built, West Coast Los Angeles California sold Mustang that retains it's factory issue door warranty tag and San Jose issue drivetrain with all body numbers in tact through to the front fender apron stamp. In short this is a perfect example of a turn-key, first generation Mustang that doesn't require a second mortage to restore or maintain, so don't miss this opportunity to own one of the hottest commodities on the current Classic Car marketplace, the 65 Mustang GT Convertible. An excellent addition to any early Mustang collection for the serious buyer. Price $42000.00 US. Private sale by appointment only. Our service team will ensure that your car will leave to you turn key and professionaly detailed with all the necessary paperwork to register the car anywhere in North America. We can assist in all aspects of worldwide shipping. Buyers are always encouraged to call us direct to answer questions or to assist with purchase arrangements at (604) 617 2225 or Email us at detroit60cars@aol.com Terms and conditions: Vehicle is sold as is with no warranty implied unless otherwise stated in the description.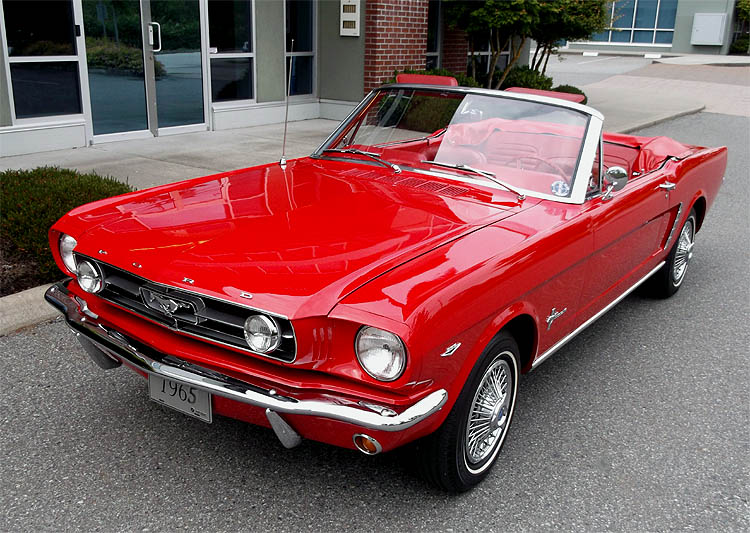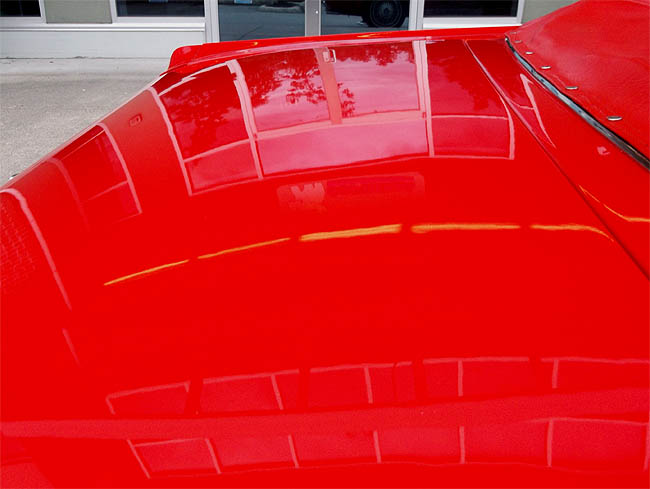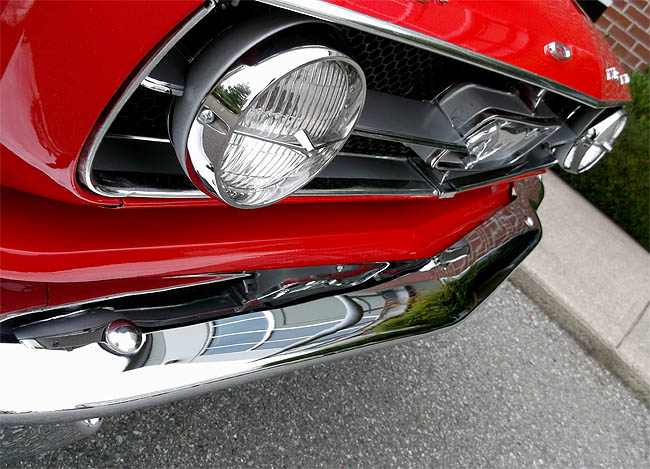 This is an R Plant San Jose, 76A Convertible with a build date of November 24/ 1964 that was sold new in Los Angeles California. As well this is a Multiple trophy winning, West Coast car (restored for NHL hockey star Jari Kurri) with only show miles since completion and includes a library of receipts to show. All of these pictures were taken on August/18/2020. Feel free to contact us direct for further information at (604) 617- 2225 or Email us at detroit60cars@aol.com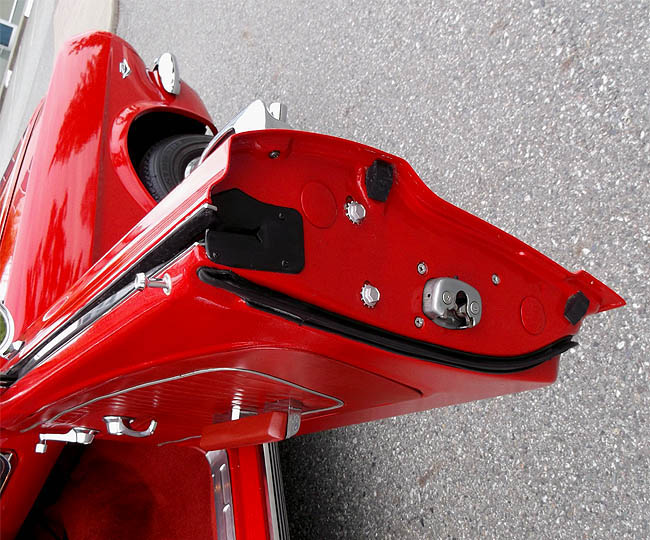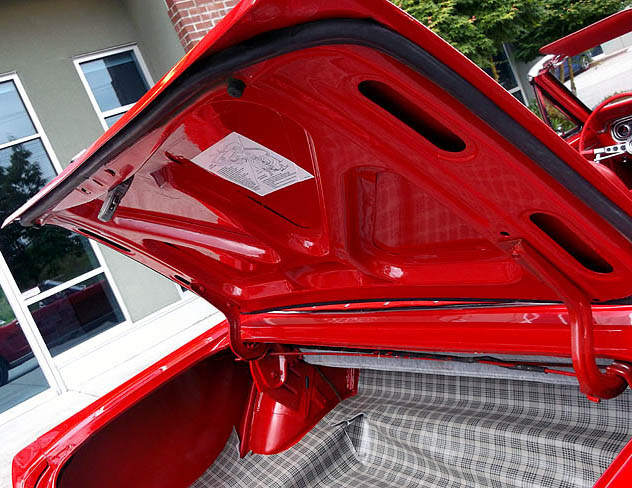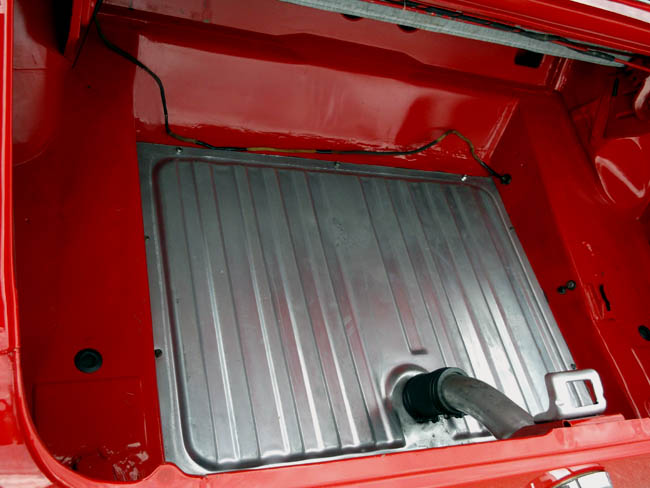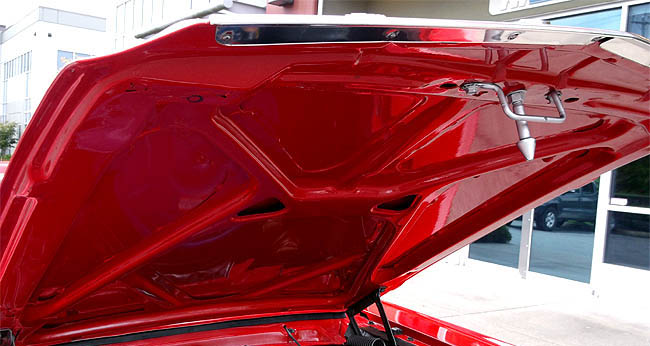 This is the original 289 4V engine for the car that's been restored precise to stock standards from top to bottom while still retaining most of its original A Code performance hardware from it's high flow exhaust manifolds through to its factory cast iron 4V intake with everything sitting in an absolutely pristine engine bay.
Sitting in this interior is like turning the time machine back to 1965 with everything showroom new, functional and restored accurate to its original condition down to it's Code 25 Red Sierra Grain vinyl. Options here include; 5 dial guage package, all season air conditioning, full length Sports Console, power top, Cruise-O-Matic transmission, and Carlite tinted glass to name a few.
The 65 Mustang Convertible GT was Ford's poster car for style and to this day remains off the charts in terms of popularity and sales. Restored with a perfectionists attention to detail this Mustang is about as pristine as you can get short of buying a brand new Mustang Convertible right off the showroom floor in 1965.
From it's performance level to it's open air dynamics, there was nothing that could match the 1965 A Code Mustang Convertible as a complete street package and was user friendly and reliable enough to double as a daily driver. Options for this 76A include everything from front Disc brakes to all season air conditioning and with only show miles driven since restored runs and drives like a new car with absolutely no issues whatsoever.
The finish on this Mustang is show quality in every sense of the term that features some of the most pristine, 10 feet deep stretches of Base Clear Rangoon Red you'll ever lay your eyes on that's show-cased by equally as pristine triple plated Chrome, professionaly polished stainless and perfect (Carlite stamped) exterior glass.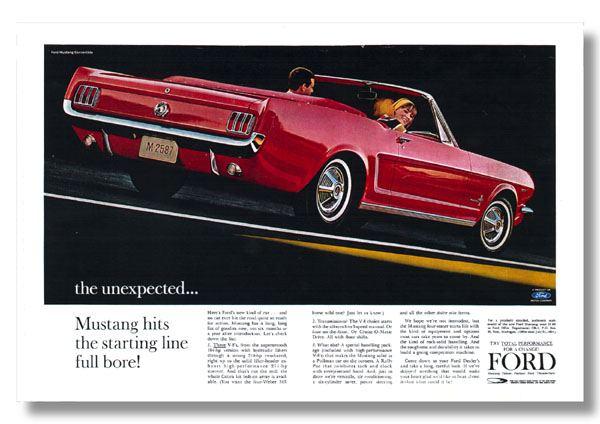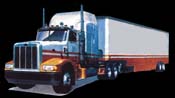 Fast shipping arranged
to anywhere in the world
Contact:
Email: Detroit60cars@aol.com
Business Hours: Monday - Saturday 9am to 5pm Pacific Standard Time. Closed Sundays.
Sales Phone: (604) 617 2225
Copyright 1998 Detroit60.com.