1965 W.Kelowna Red Stang

1965 MUSTANG CONVERTIBLE
SOLD

1965 MUSTANG CONVERTIBLE, 5F08A, 289/225HP, Top Loader 4 speed, 3.00:1 limited Slip, Disc brakes, power assist top, Competition handling package, dual exhaust , Sports console, grill mounted fog lamps, rocker moldings, tinted glass, day/night mirror, tinted windshield, dual exterior mirrors, dual speed wipers, Philco pushbutton AM radio, Exterior Accent group, Styled steel wheels, Rangoon Red, Red interior, White top.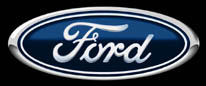 It was business as usual for the Mustang Convertible that remained the most popular street car to come out of Ford's performance car lineup for 1965. Complete numbers matching and rotisserie restored to MCA standards, this is one of the nicest examples of an A Code Mustang Convertible you'll find anywhere. This Mustang checks all of the show quality power points with hi-lights that include; Concours level fit and finish, all new exterior chrome and stainless, perfect Carlite glass, highly detailed undercarraige, new interior, new concours power top, professionaly rebuilt to factory standards drivetrain, NOS parts used throughout with everything restored accurate to its original option codes right through to it's 3.00:1 Limited Slip axle. As well with only show miles driven since completion, this car runs and drives absolutely as new with everything functional and in nothing less than perfect working order down to its original issue Philco pushbutton AM radio.
The push for convertibles was in full swing by 1965 with the Mustang Convertible being the very version of a V8 touring car for the mid 60's. This particular Mustang checks a big list of factory performance options for 1965 some of which include; Premium fuel 289 4V engine, Top loader 4 speed, Equa Lock 3.00:1 axle, quick ratio steering box, dual exhaust, front Disc brakes, competition suspension with larger front sway bar, Sports console and Styled steel wheels to name a few. As well from a value standpoint you would be hard-pressed to find a more desirable 65 Mustang Convertible that retains it's original drivetrain, Dearborn door data tag, 3 owner lifelong West Coast provenance and includes receipts and picture documentation for restoration work completed. Craftsmanship, driveability and show quality attention to detail combine to make for a genuine five star collectible for the serious buyer. SOLD Private sale by appointment only. Our service team will ensure that your car will leave to you turn key and professionaly detailed with all the necessary paperwork to register the car anywhere in North America. We can assist in all aspects of worldwide shipping. Buyers are always encouraged to call us direct to answer questions or to assist with purchase arrangements at (604) 617 2225 or Email us at detroit60cars@aol.com Terms and conditions: Vehicle is sold as is with no warranty implied unless otherwise stated in the description.
Look up perfection in the Mustang Convertible unabridged dictionary and you'll likely find a picture of this particular car next to the definition. Every aspect of the detail level on this Mustang is what you would expect from a no expense spared restoration that literally looks like it just left the gates of the Dearborn assembly plant in 1965.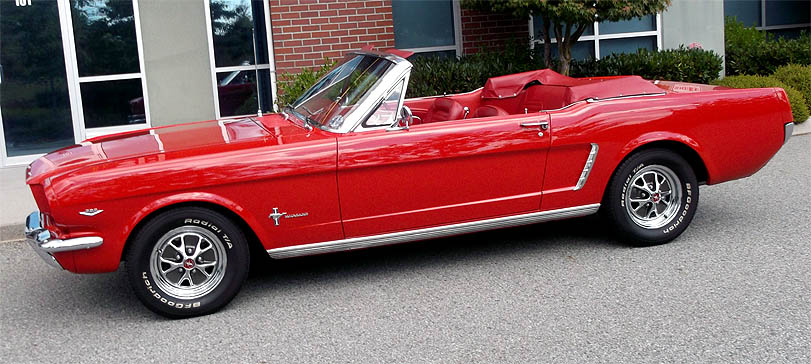 The Mustang Convertible was refined through 1965 to retain it's status as the benchmark for 60's style and performance. From its condition level to its every day driveability this Mustang is the perfect example of of a turn-key classic car that doesn't require a second mortgage to restore or maintain.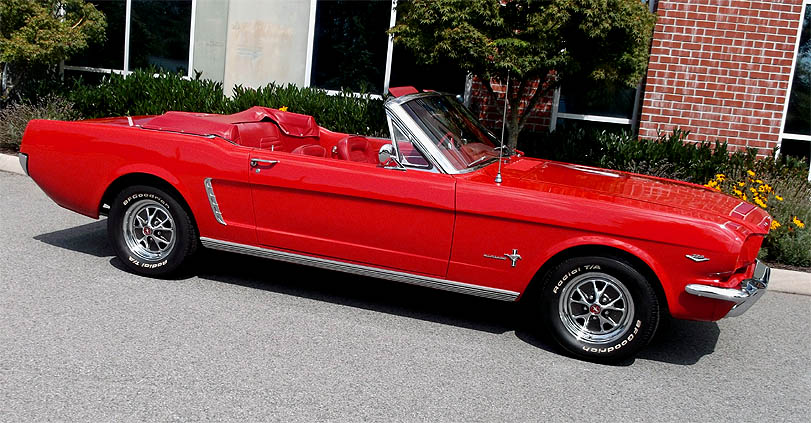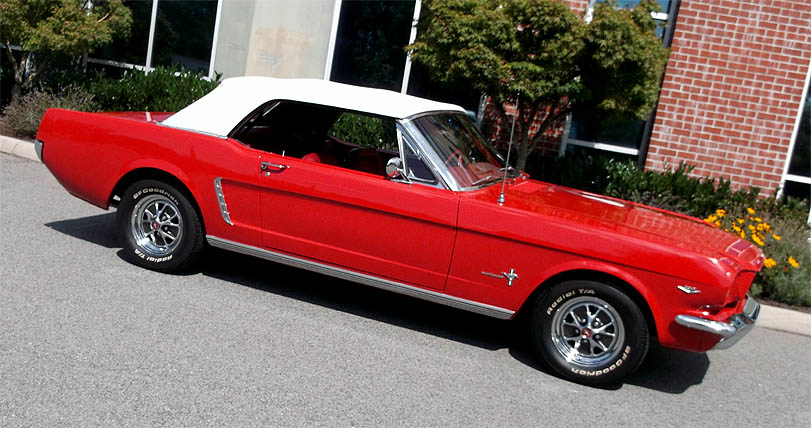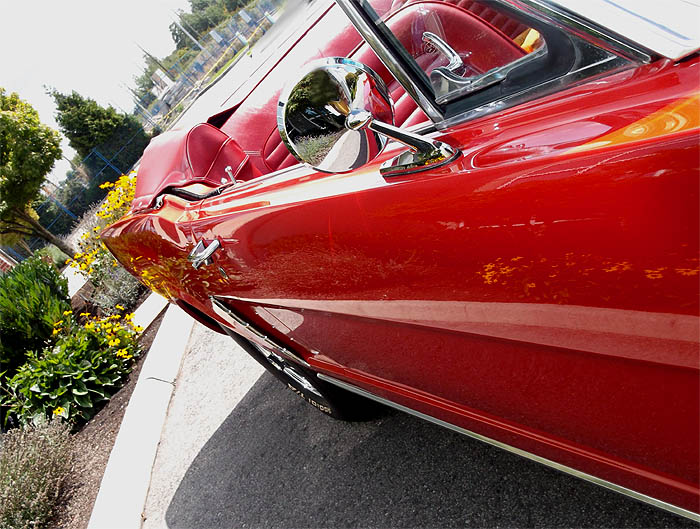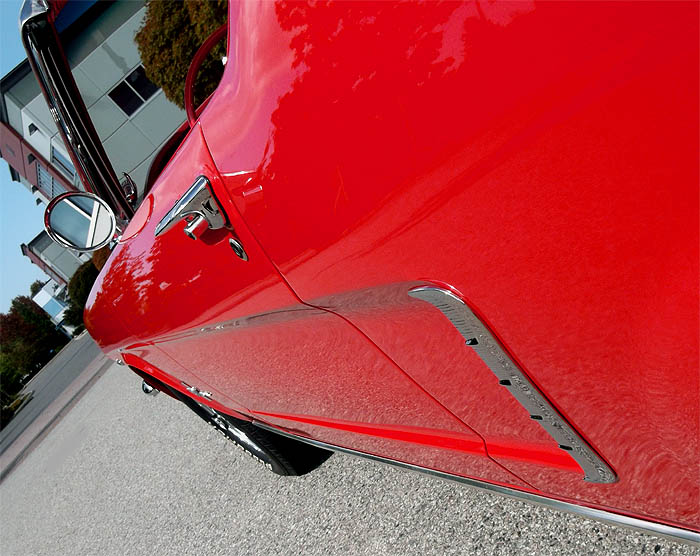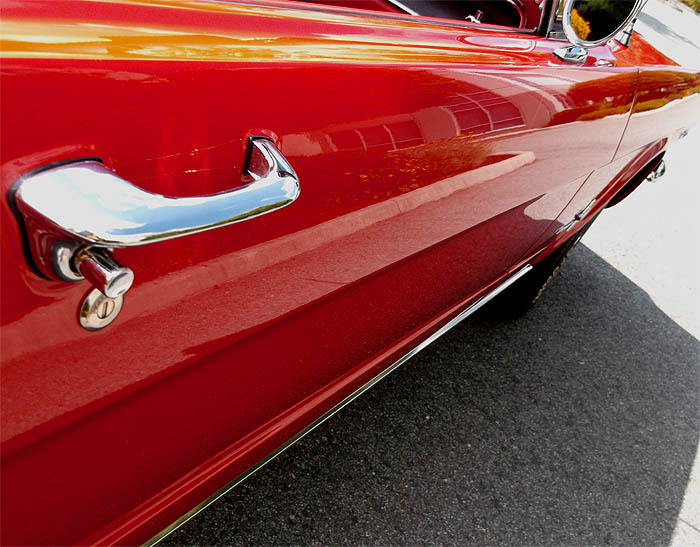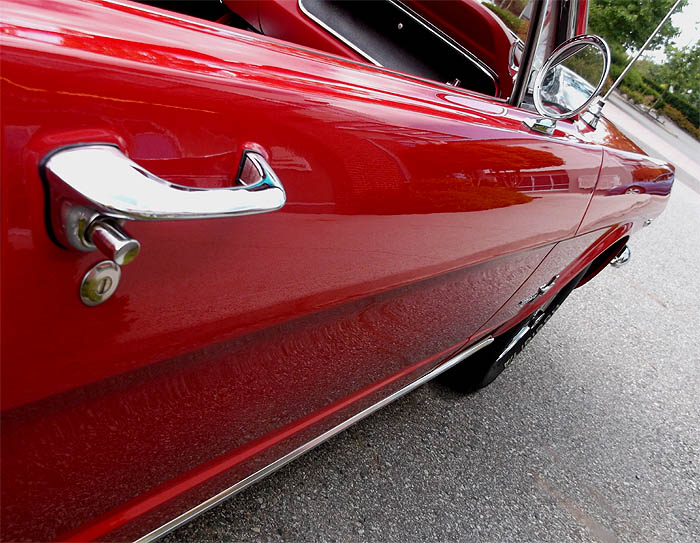 This is the very definition of a turn-key car with only show miles driven since restored that runs and drives like new with absolutely no issues whatsoever. As well this is an original Red on Red, 4 speed, 289 4V, lifelong West Coast car with a build date of September 1964 that includes receipts and complete picture documentation for restoration work completed. feel free to contact us for further information@ (604) 617- 2225 or Email detroit60cars@aol.com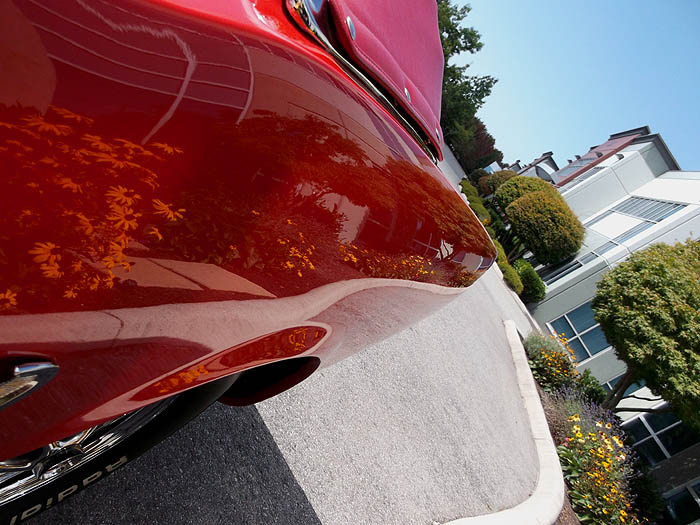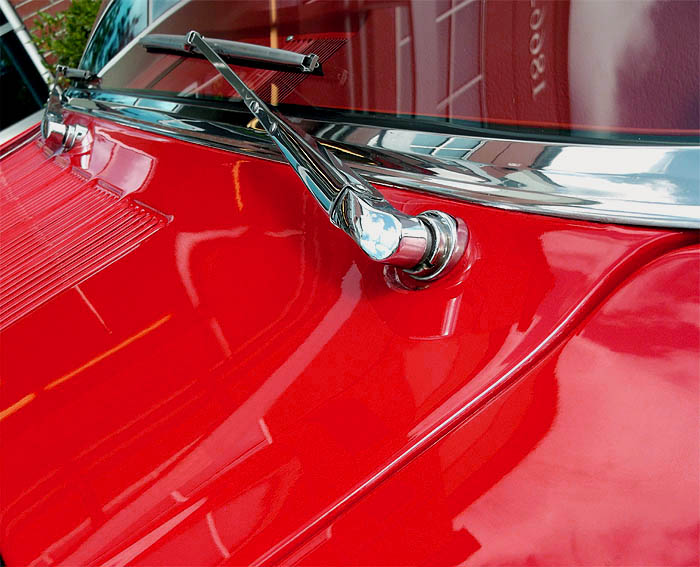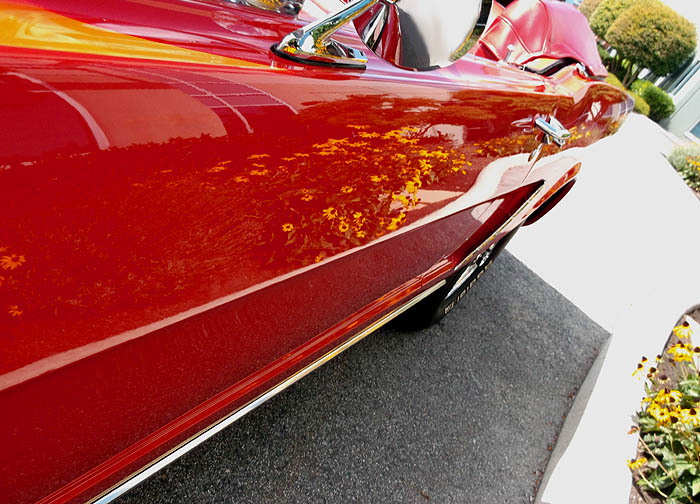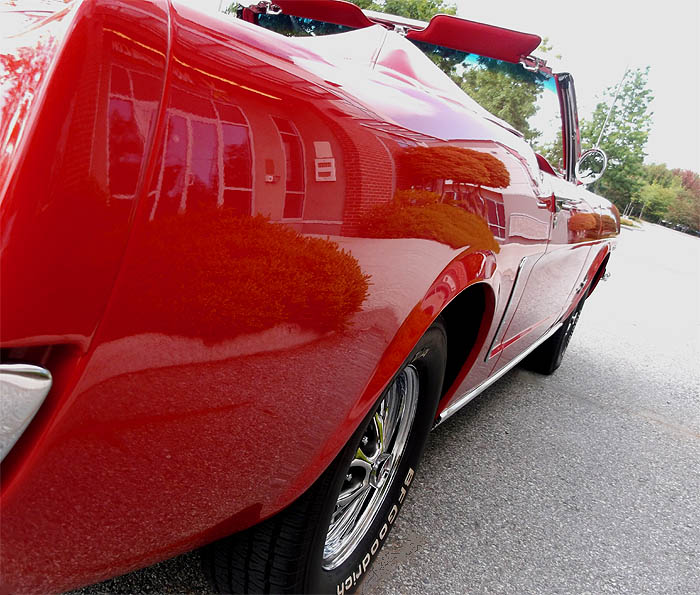 The paint finish on this Pony is as perfect as you can get short of buying a brand new Mustang Convertible right off the showroom floor in 1965. Concours Base/Clear finished in it's correct Code J Rangoon Red combined with countless hours of color sanding, the shine on this car looks like a virtual house of mirrors right through to the underside of the hood combined with equally perfect triple plate chrome, stainless and exterior glass.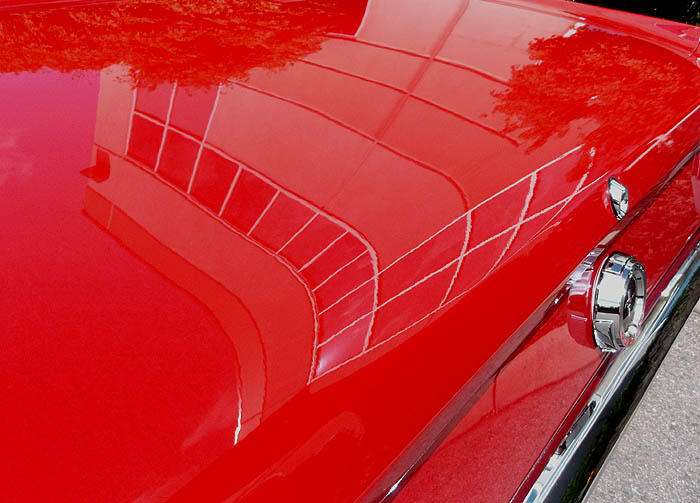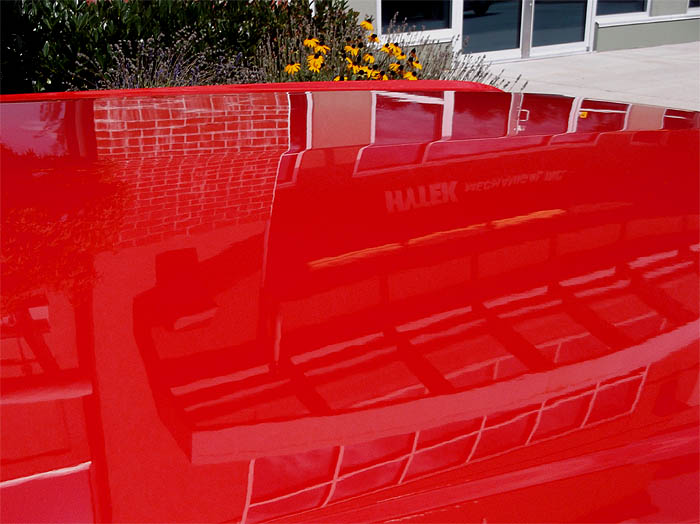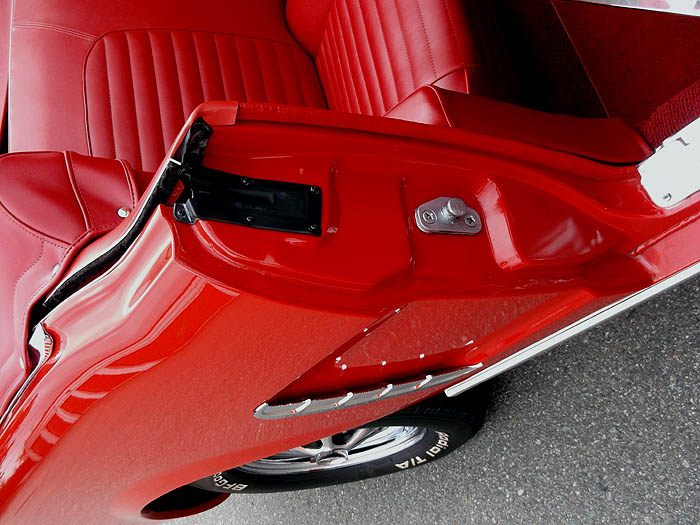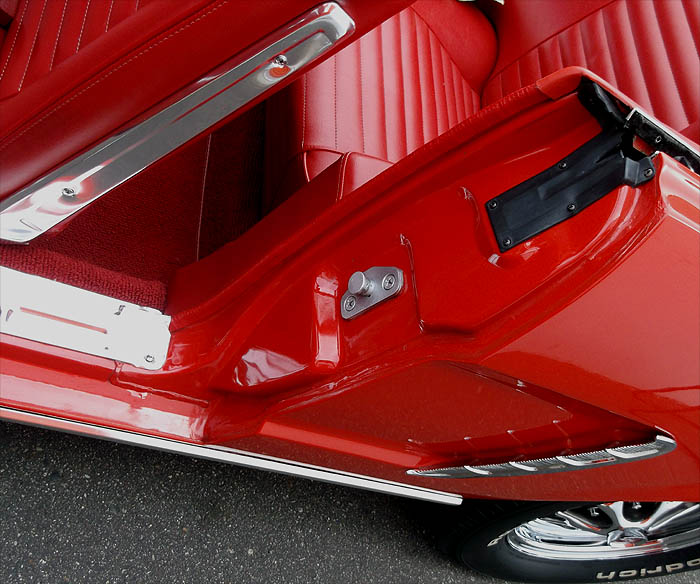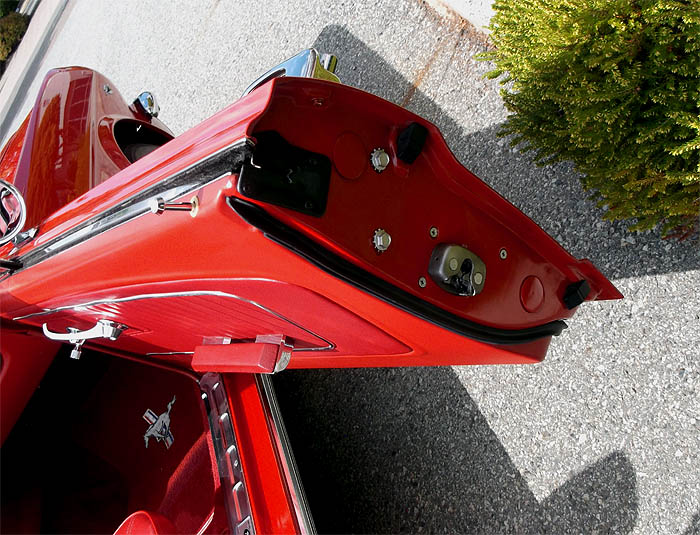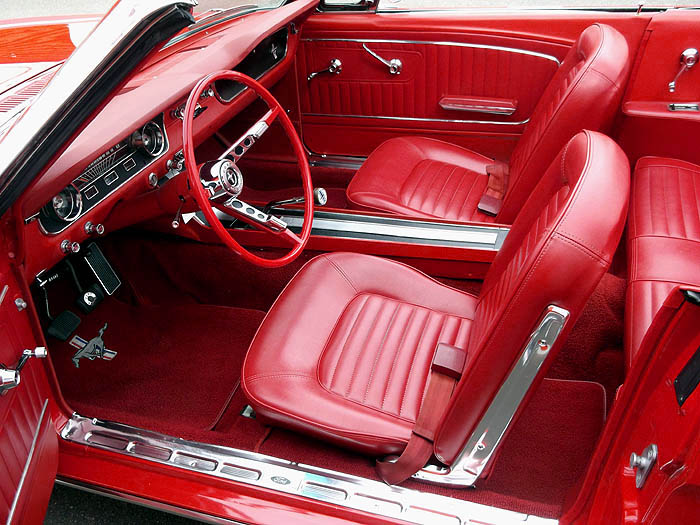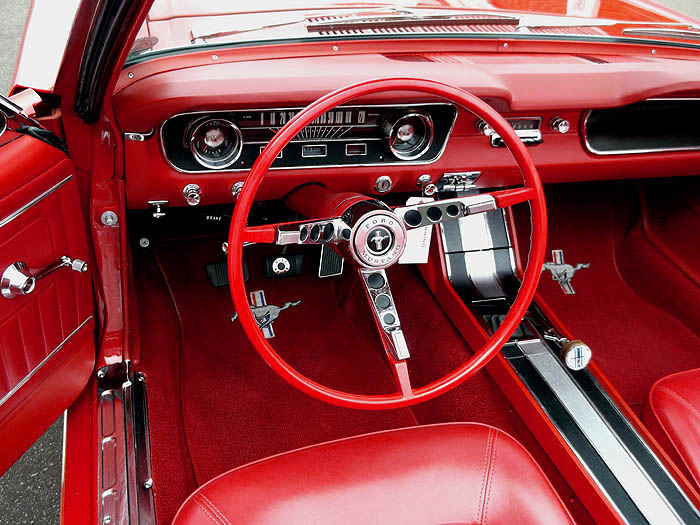 This interior is accessorized in the name of performance and comfort with factory options that include; tinted glass, Sports console, power assist top, Disc brakes, and Top Loader 4 speed. Restored in it's correct standard Red, this interior is indistinguishable from new with everything in perfect working order and as new right through to the inside of the glovebox.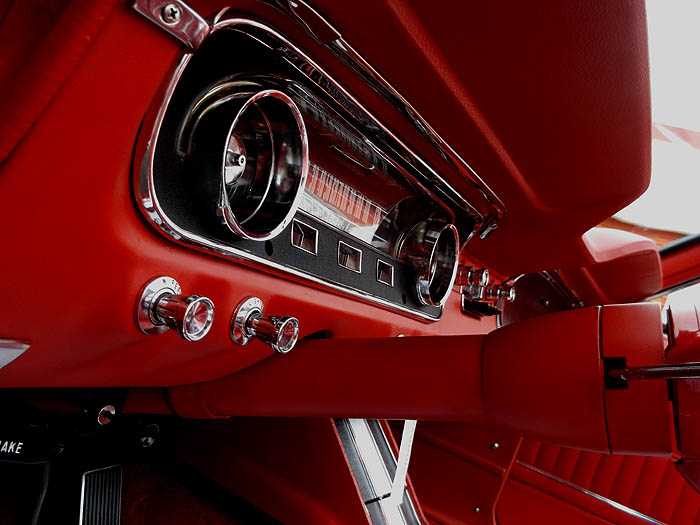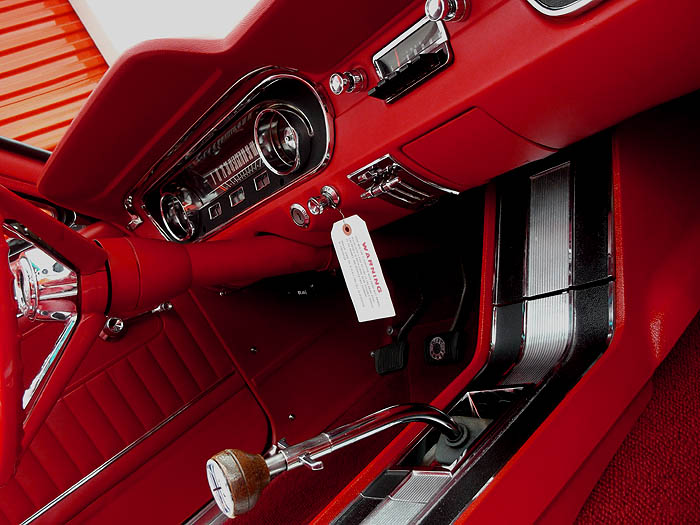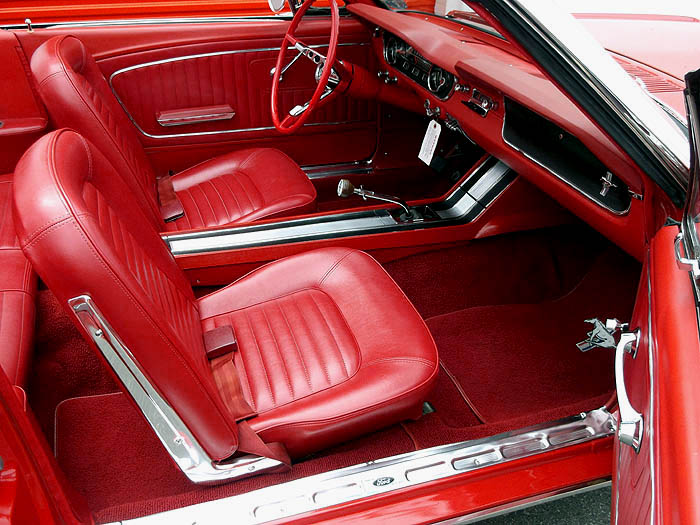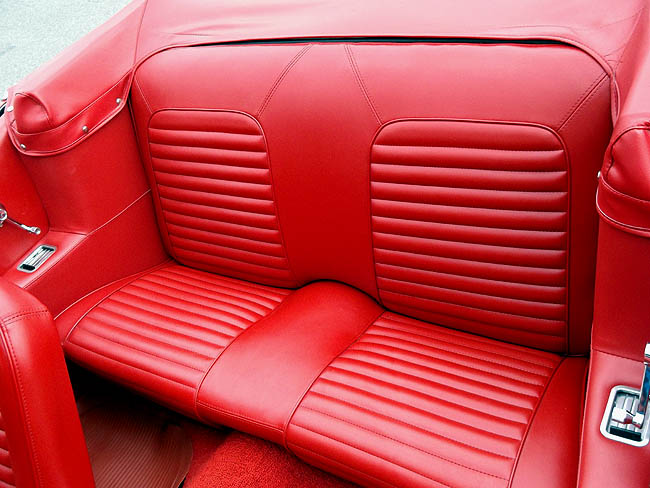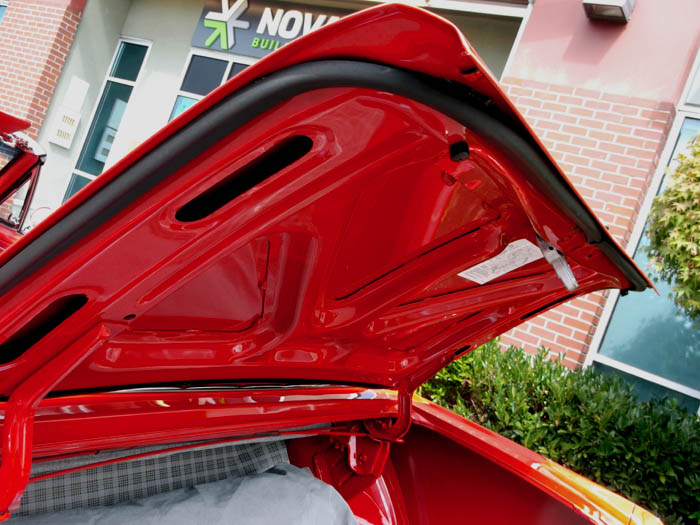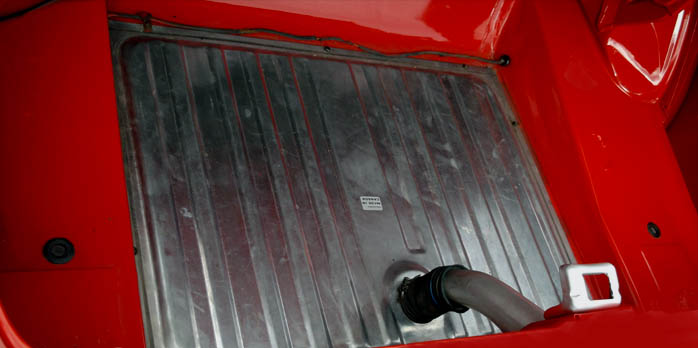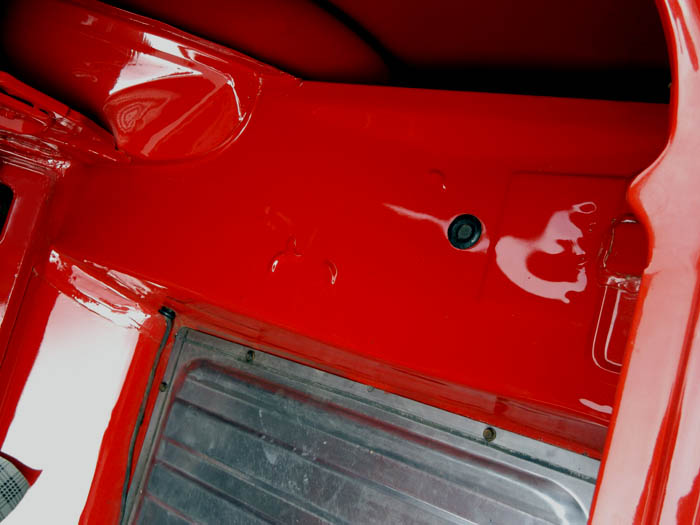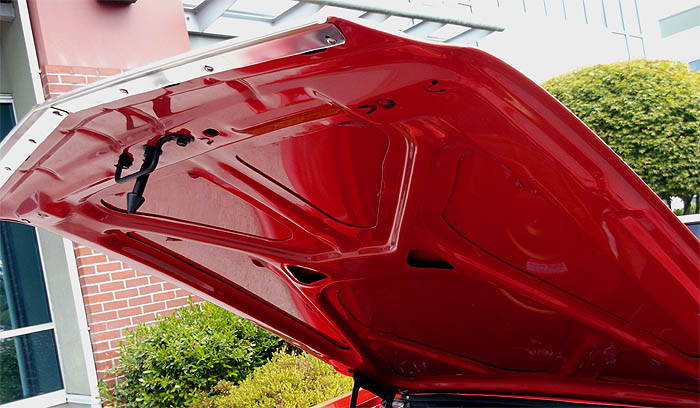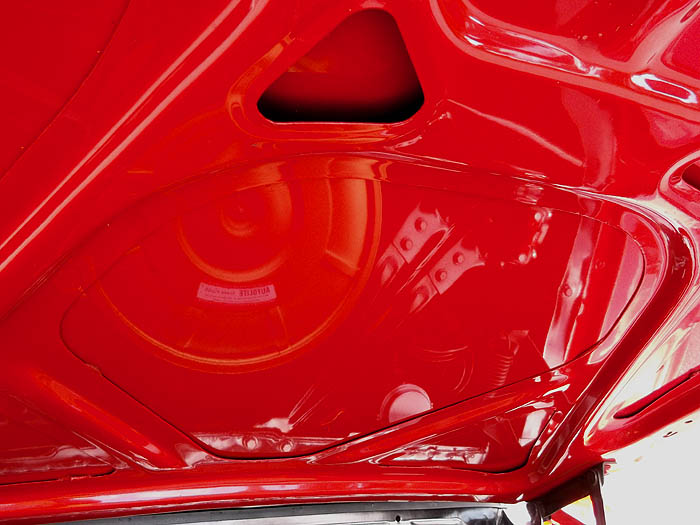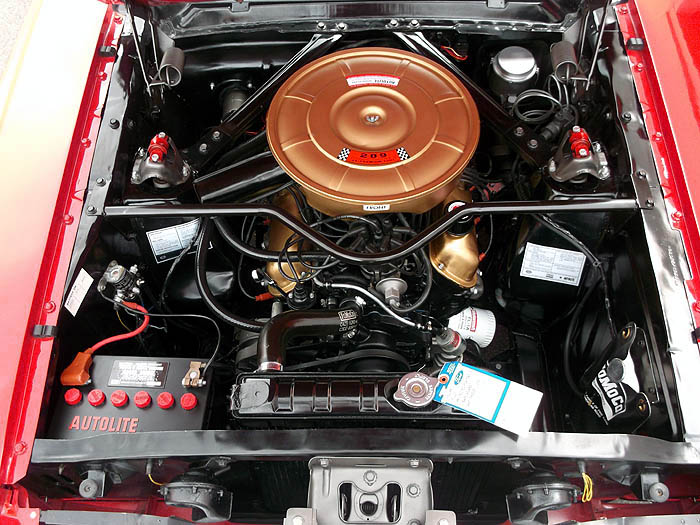 This is the original Premium fuel 289 engine for the car that's been professionaly rebuilt to factory 225HP standards (bills to show) while still retaining most of it's A Code hardware down to it's factory issue cast iron exhaust manifolds. This engine bay is absolutely immaculate and precise to the way it left the Dearborn assembly line right through to it's date coded Autolite plug wires.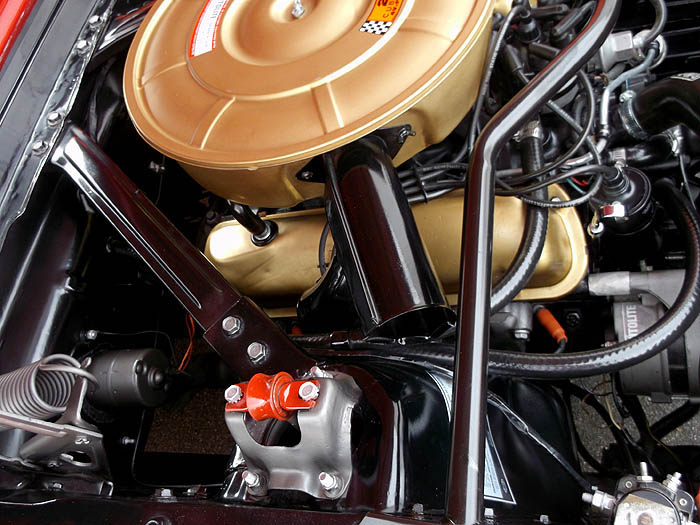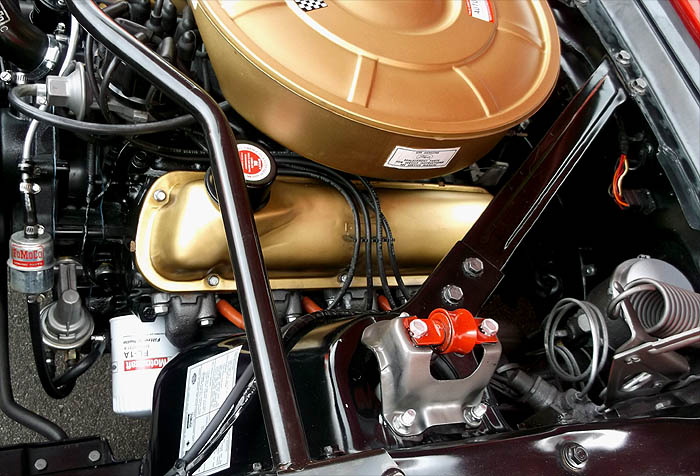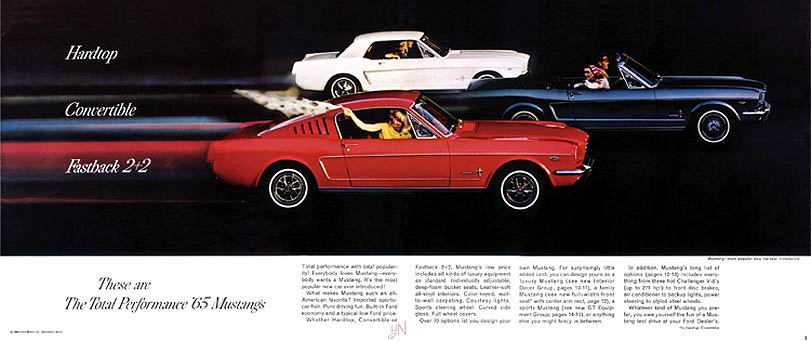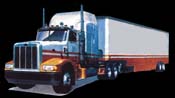 Fast shipping arranged
to anywhere in the world
Contact:
Email: Detroit60cars@aol.com
Business Hours: Monday - Saturday 9am to 5pm Pacific Standard Time. Closed Sundays.
Sales Phone: (604) 617 2225

Copyright 1998 Detroit60.com.