1980 Camaro Z/28

1980 CAMARO Z28
SOLD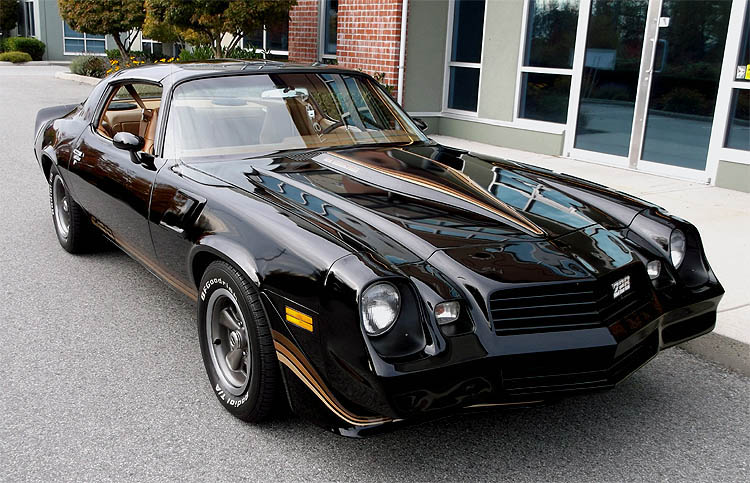 1980 CAMARO Z/28, 1P87LA, LM1 350, T10 Close Ratio 4 Speed, 10 bolt Posi, F41 suspension, Power steering, Power Disc brakes, Power windows, HD cooling, floor console, Deluxe interior, A01 tinted glass, sport wheel, T -Tops, guage package, Delco AM radio, rear defog, cowl induction, factory tach, remote mirror, dual sport mirrors, 15X7 Rallye wheels, rear defog, headlight on warning, retractable seat belts, space saver spare, front and rear spoilers, interior light package, interior sound package, Black exterior, Tan interior, Gold stripes.


The 1980 Camaro Z was a factory transition from an every day Camaro into a performance icon with the addition of the RPO Z/28 option. Off the charts would be an understatement to describe the absolute attention to detail and documentation level of this Camaro Z/28 that literally looks like it just left the gates of the Van Nuys assembly plant. Notable highlights for this particular Z/28 include; Color sanded and Micro polished PPG Base/Clear paint finish, perfect panel alignment, GM documented 55 option car, lifelong West Coast pedigree, like new interior, detailed undercarraige, two owner car, numbers matching drivetrain, the list goes on. And along with it's pristine condition level, this is a turn-key car that runs and drives like new with everything mechanically sorted and in nothing less than perfect working order from it's Delco Tach down to it's headlight on warning indicator.
it was a combination of style and performance that highlighted the Camaro Z/28 making it one of the best all around American performance cars produced in 1980. In true Z/28 tradition this particular Camaro Z has a loaded performance and convenience RPO list with factory options that include; LM1 350 engine, F41 Performance suspension, Positraction axle, factory tach, Air Induction hood, extra cooling package, fast ratio steering, power assist windows, A01 tinted glass, removable glass T -Tops, interior sound package, 15x7 Rallye wheels, rear window defog, guage package, Sports console, and desirable M21 Close Ratio 4 speed (see GM docs). As well, this is a Van Nuys California built, June/3 1980 produced, garage stored, lifelong West Coast car that includes restoration receipts, original Fisher T Top bags, original issue B.C. license plate, owners manual and GM Canada certification to confirm it's factory options and original point of purchase dealership at Cornell Chev/Olds in Victoria B.C. A documented, turn-key, icon from Chevrolet's performance line up for 1980, this Z/28 Is nothing less than a 5 star collectible for the serious buyer. Private sale by appointment only. Our service team will ensure that your car will leave to you turn key and professionaly detailed with all the necessary paperwork to register the car anywhere in North America. We can assist in all aspects of worldwide shipping. Buyers are always encouraged to call us direct to answer questions or to assist with purchase arrangements at (604) 617 2225 or Email us at detroit60cars@aol.com. Terms and conditions: Vehicle is sold as is with no warranty implied unless otherwise stated in the description. SOLD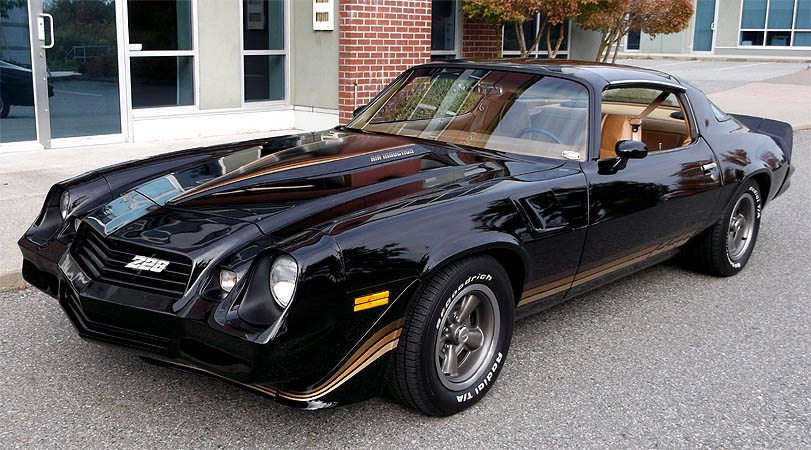 A staple of 70's and early 80's popularity, the Camaro Z/28 continues to set records as one of the longest running performance car icons on the planet. The 1980 Camaro Z/28 was a gorgeous styling exercize end to end and even after 40 years you'll never mistake it for anything else on the road.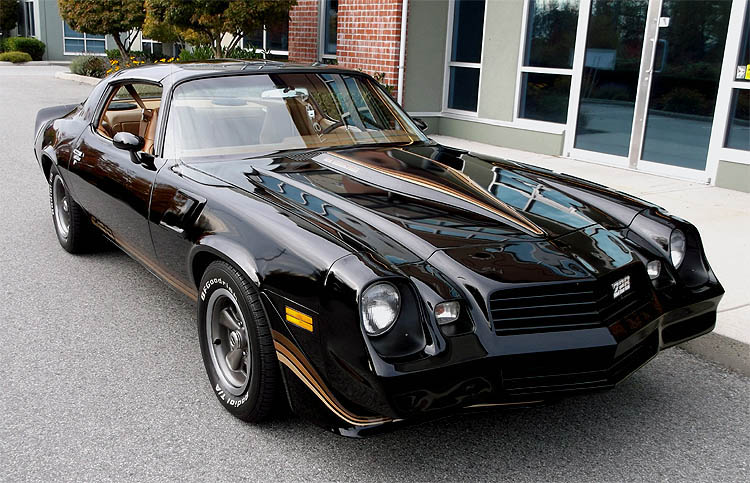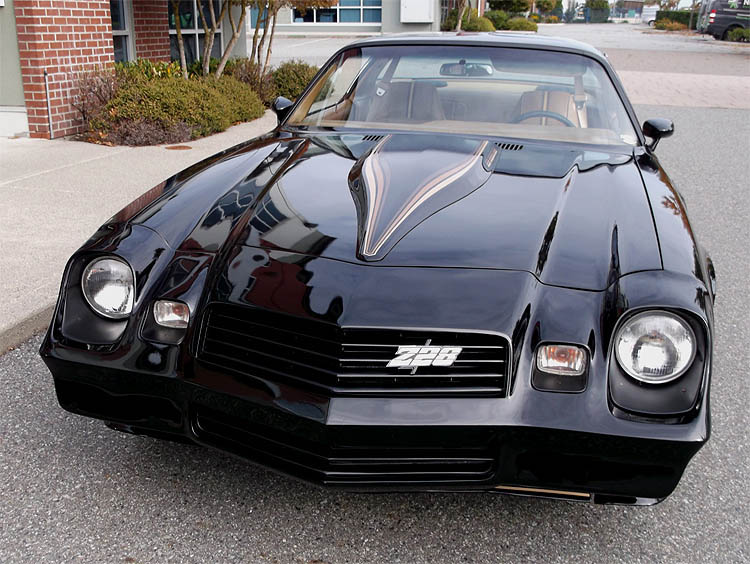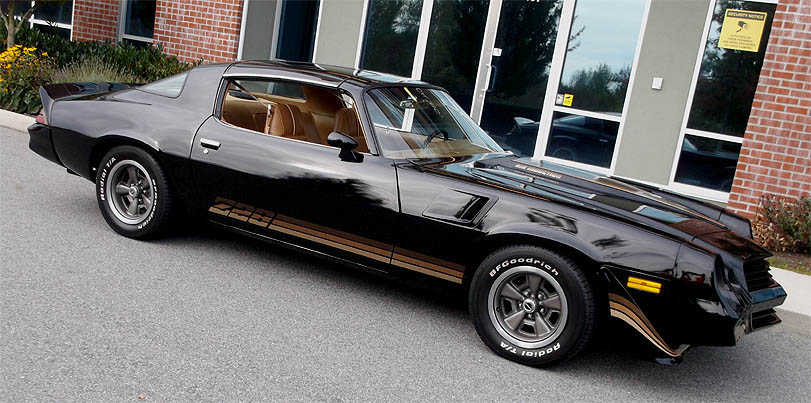 For the driver who liked to finess the road the 1980 Camaro Z/28 was an excellent street package that lost nothing to the first generation Z/28 in terms of handling and overall performance. The RPO Z/28 Special Performance Package put the Camaro into another level of function and was the best overall performance car to come off a GM showroom floor in 1980.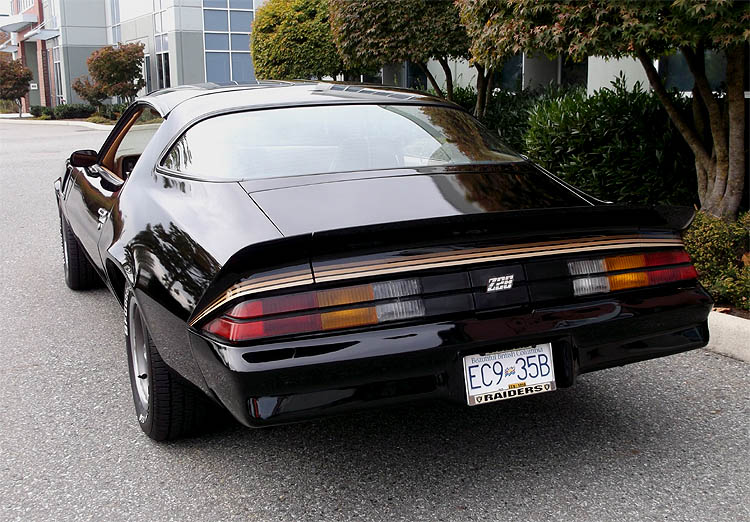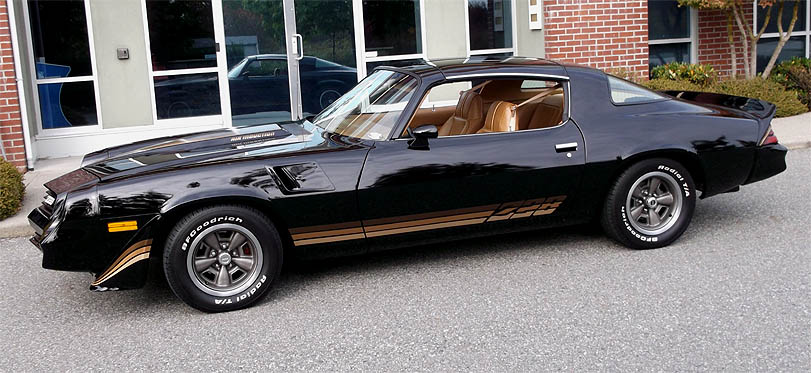 Documented 1980 Z/28 Camaro's have a big upside in terms of value and long term collectibility with this particular Camaro Z/28 authenticated by GM Canada Vintage Services to verify it's factory issue RPO codes, production date and original selling dealership. This is 1 of 3200 M21 cars produced for 1980, and still retains most if it's original issue sheet metal, Van Nuys cowl tag, original T -Top bags, space saver spare and includes receipts for restoration work completed.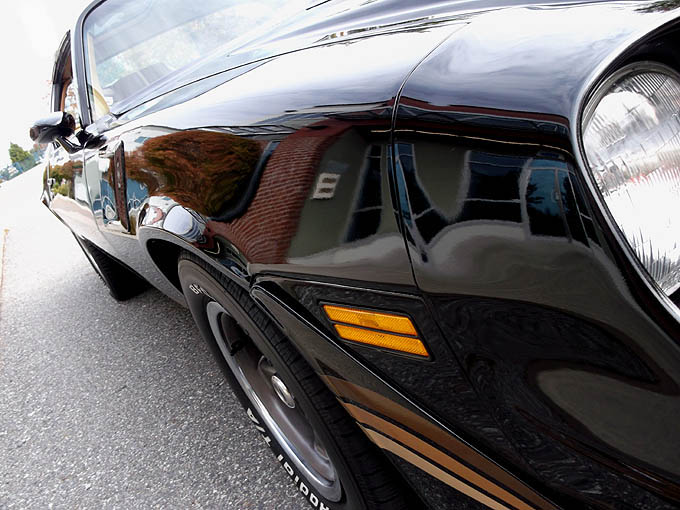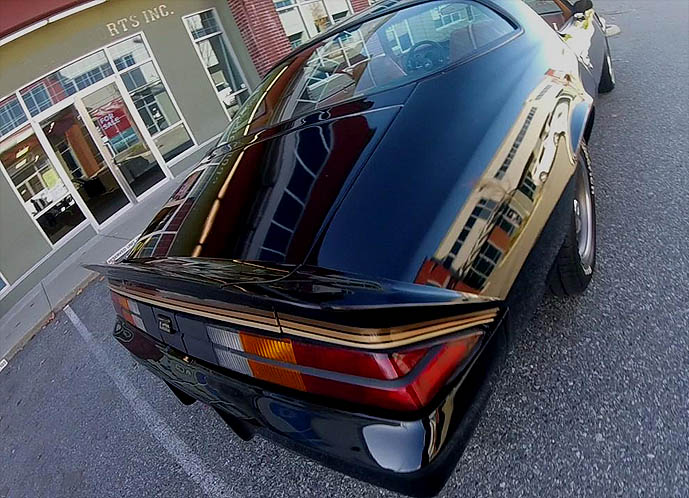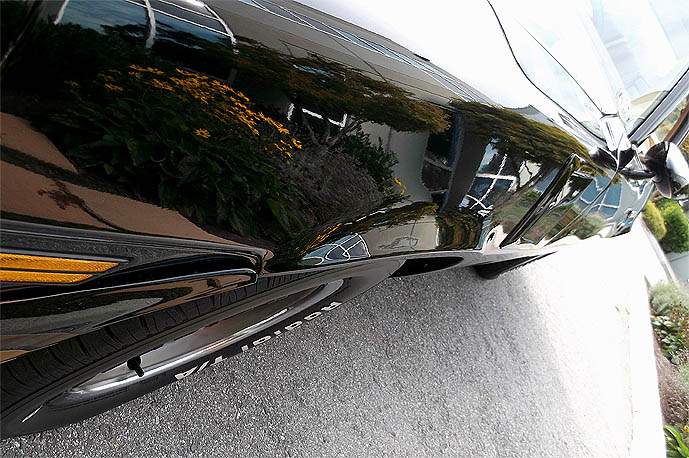 Meticulous attention to detail was given to every exterior component of this particular Camaro Z/28 including the paint finish that's been PPG Base/Cleared, color sanded and compound polished to a mirror finish right through to the door jams. Perfect factory AO1 tinted glass, show quality stainless and all new graphics complete an exterior package that literally looks like a rolling house of mirrors.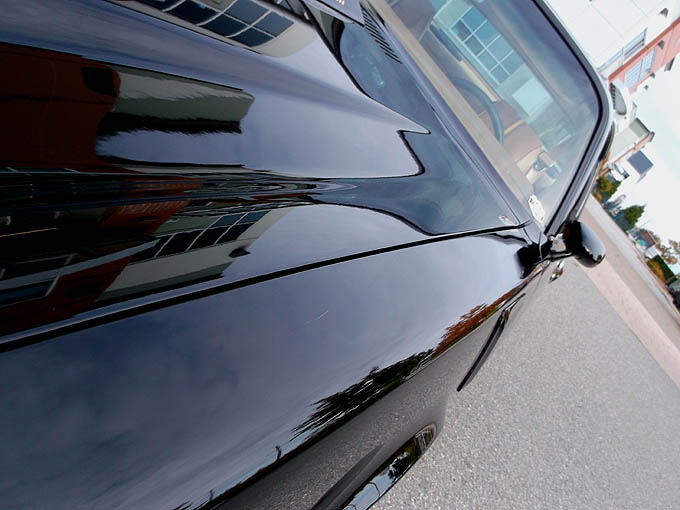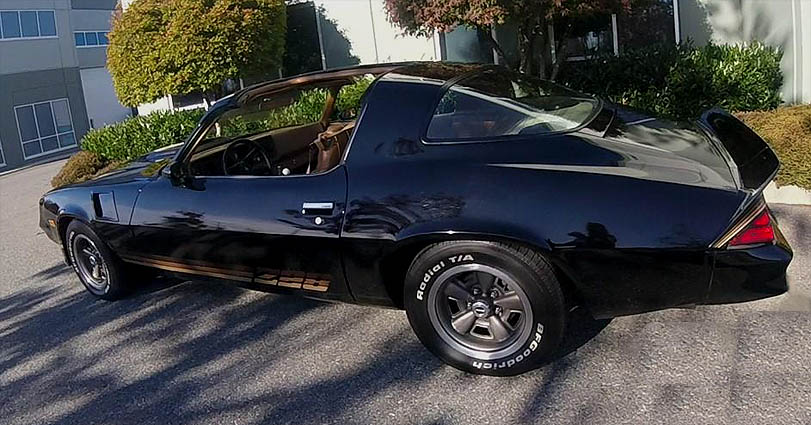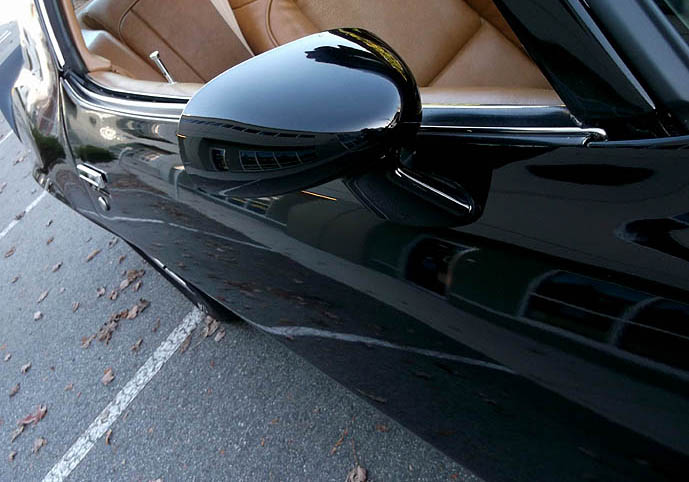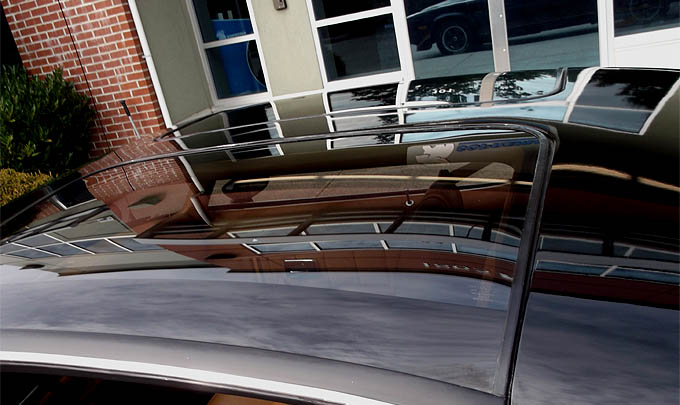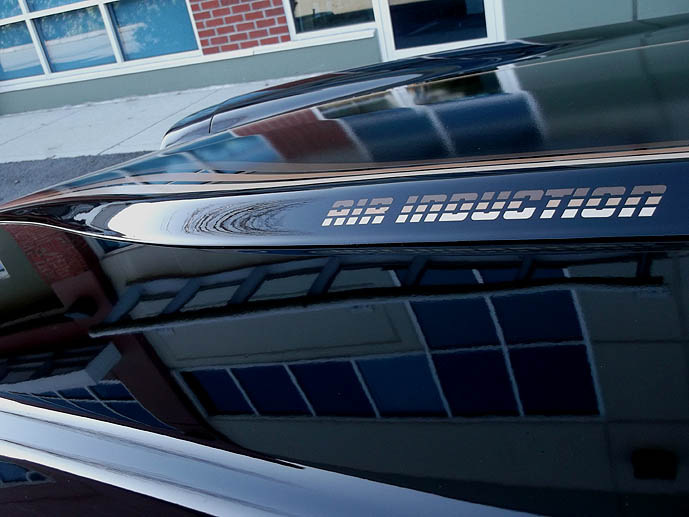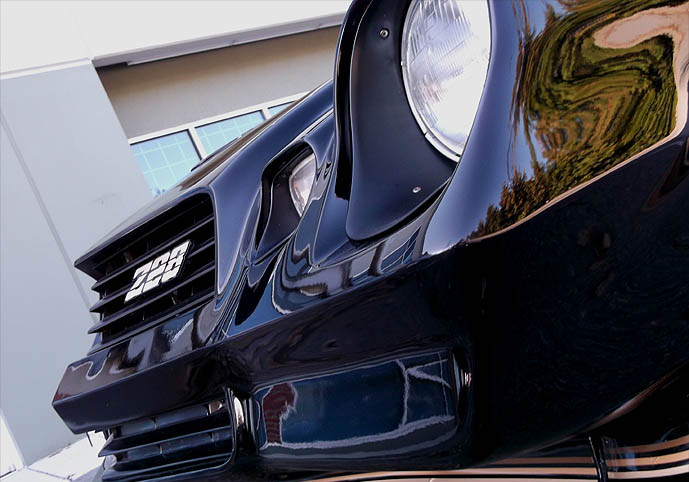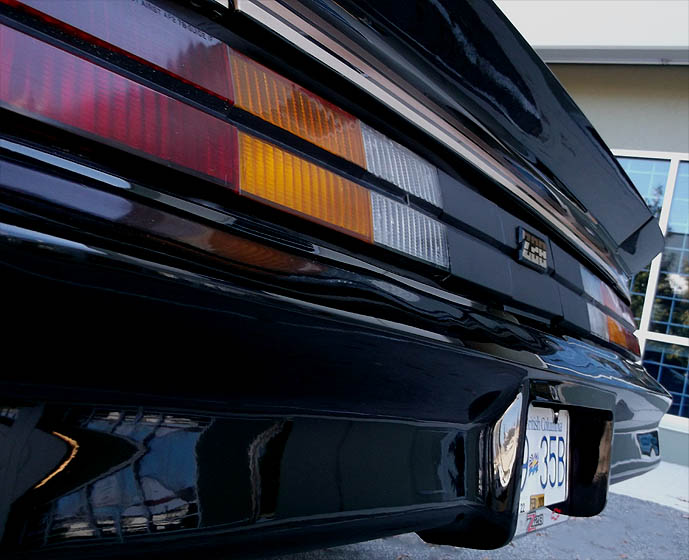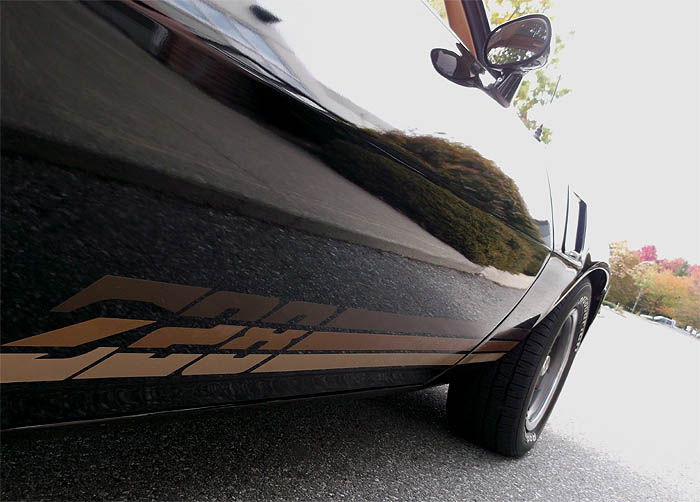 This is a 2 owner, Van Nuys California built Z/28 with a production date of June/3/ 1980. Purchased new at Cornell Chev/Olds in Victoria B.C., this Camaro has spent it's entire life on the West Coast receiving one no expense spared restoration in 2017 and other than a color change to Black, this Z is accurate to it's original options through to it's Deluxe tan interior. Feel free to contact us for further information @604 617 2225 or Email us @ detroit60cars@aol.com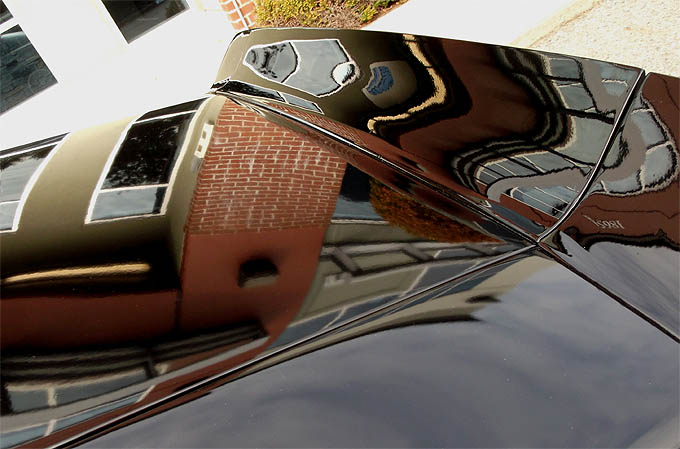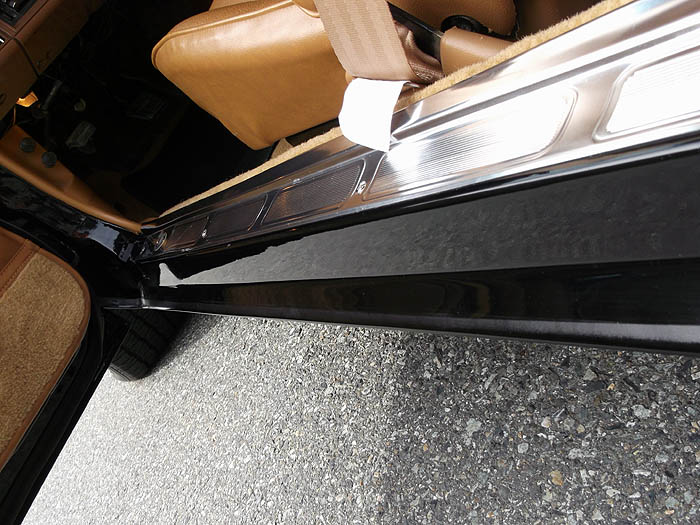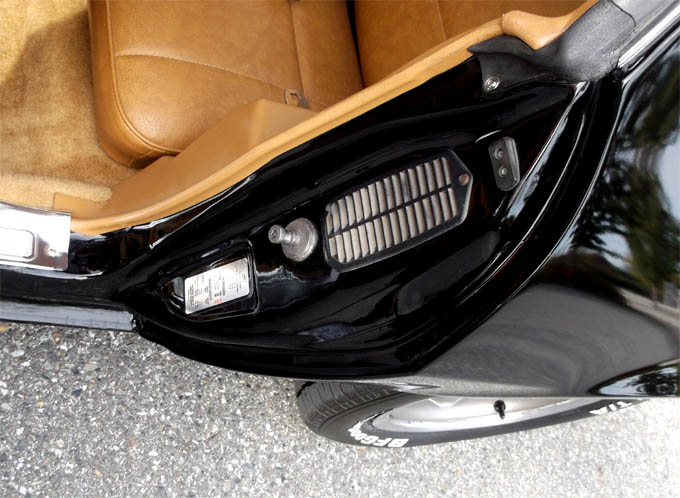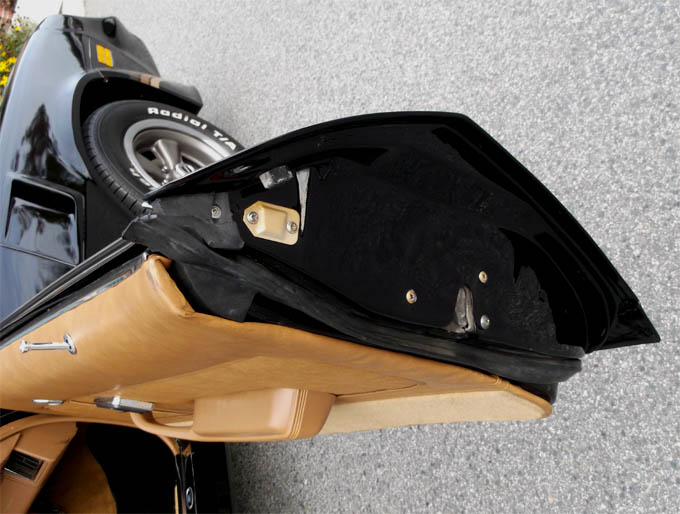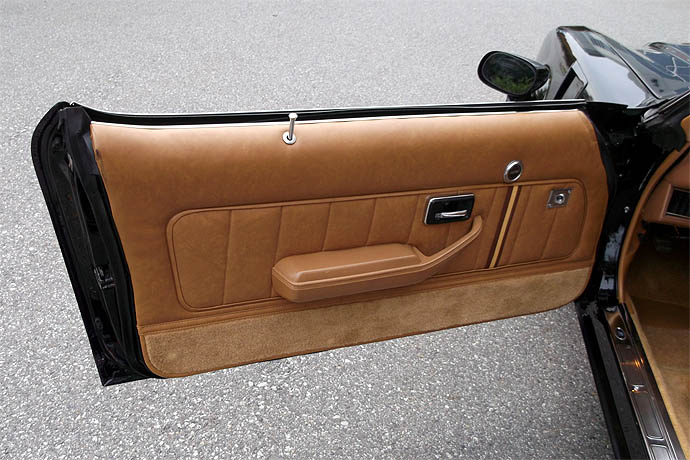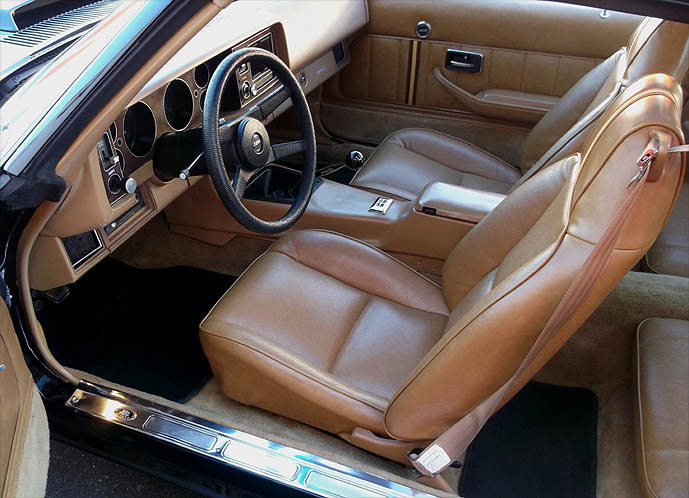 The 1980 Camaro Z/28 interior featured a high option list with a comfort level you could live with on a daily basis. This offIce has an excellent RPO list with factory options that include; T Top roof, interior sound package, floor console, full guage package with factory tach, power assist windows, sport wheel, tinted glass, TR9 lamp group,YR1 seat build up, electric rear defog and Hurst close ratio 4 speed to name a few. All new from headliner to carpet by way of Year One, this interior is absolutely perfect in every detail with everything in working order down to it's in dash electric clock.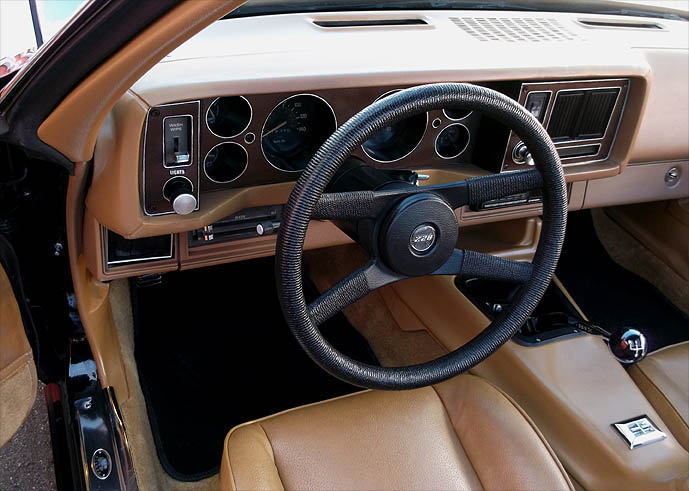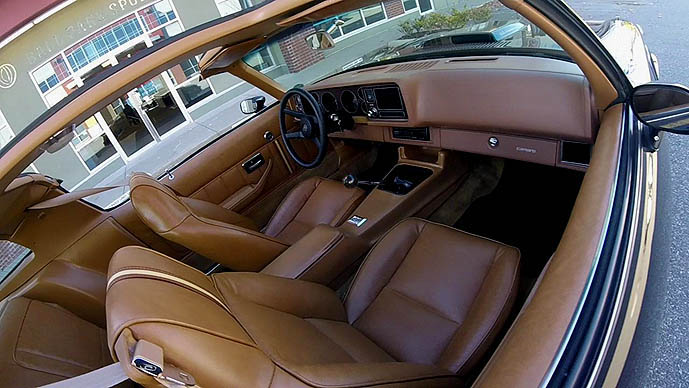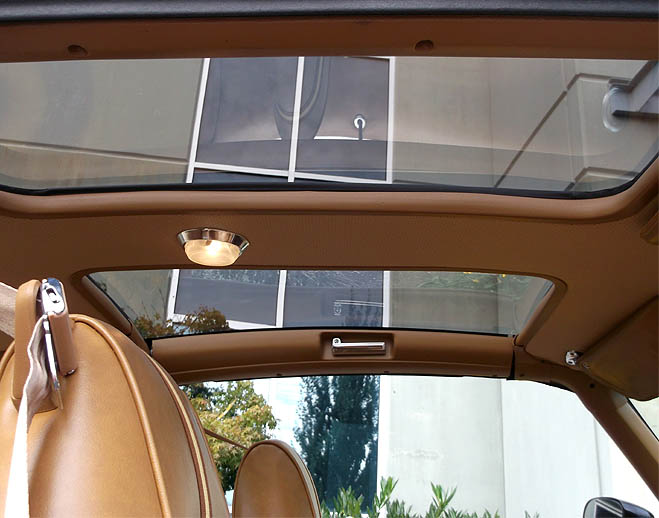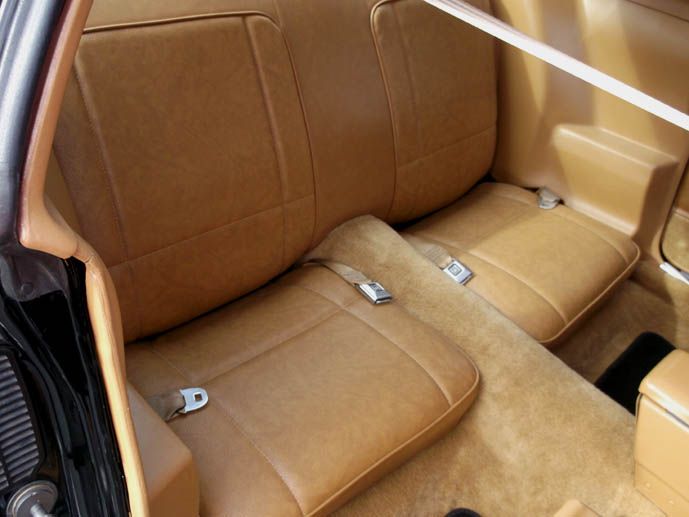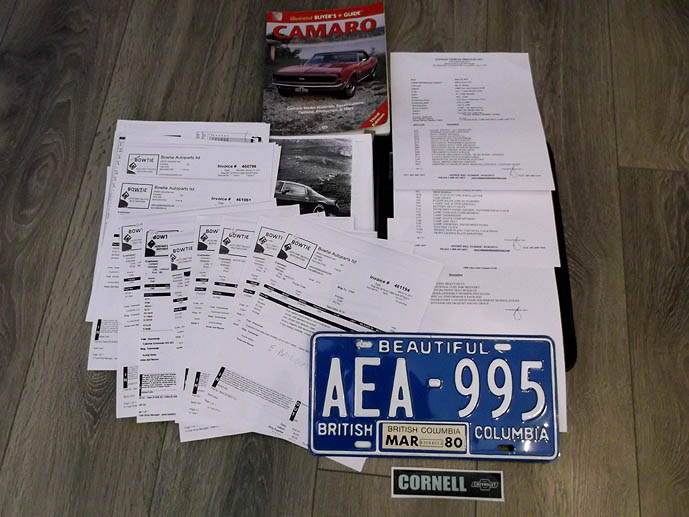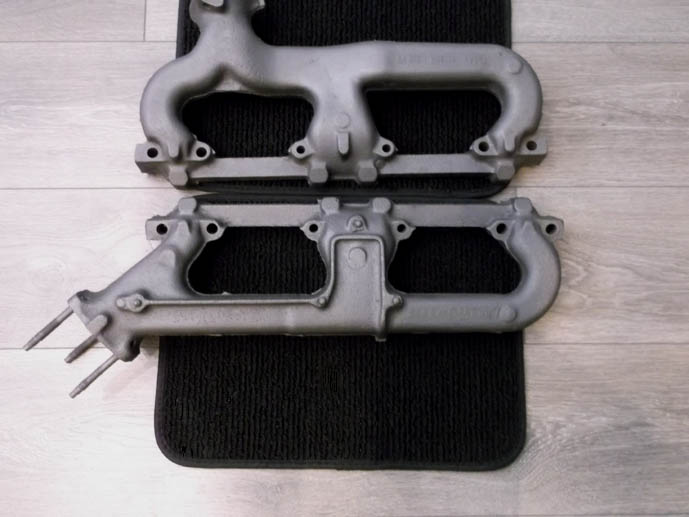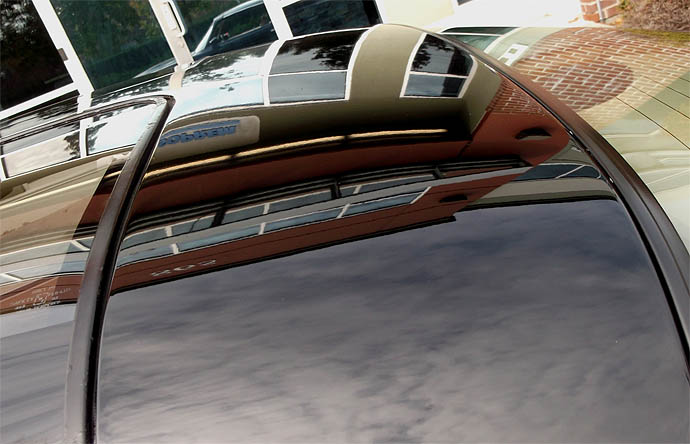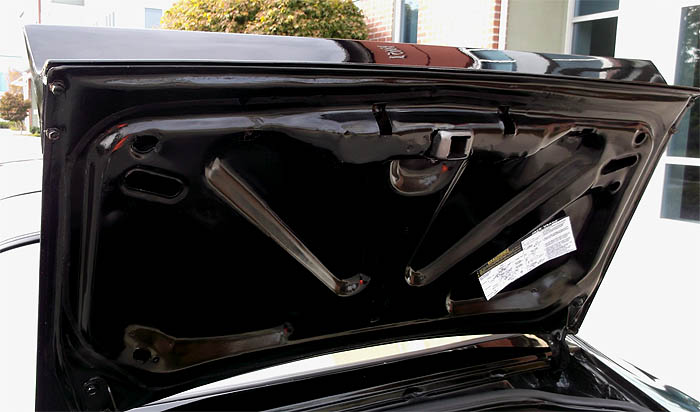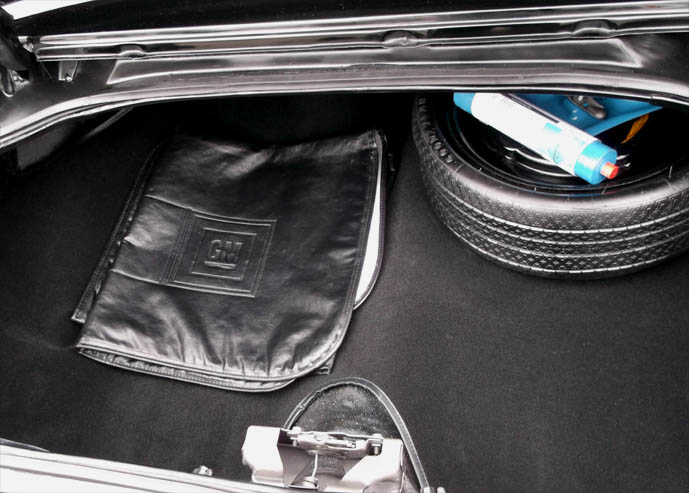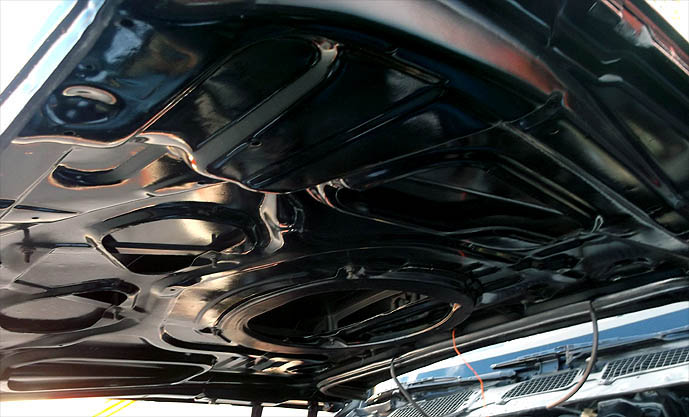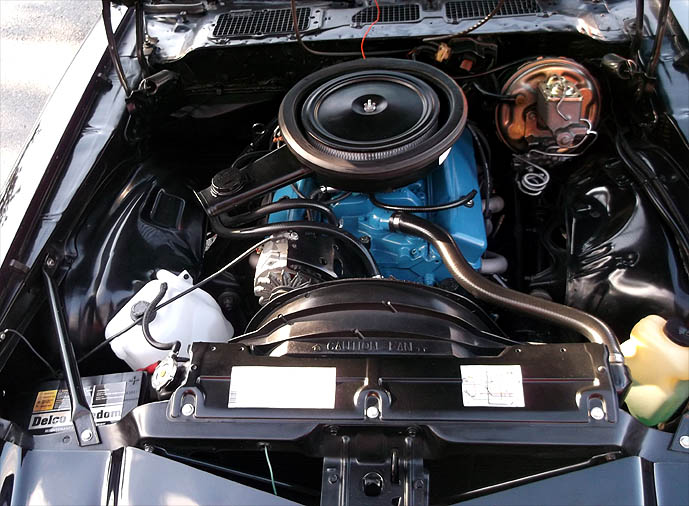 Chevrolet increased the horsepower numbers for the LM1 350 in 1980 to the highest level since 1974 and was the base engine for the Corvette. An absolutely pristine engine bay is home to it's original LM1 engine with every other drivetrain component original to the car right down to its Borg Warner Super T10 Close ratio transmission. Professionaly rebuilt close to stock standards and mechanically sorted (bills to show) this engine runs as good as it did the day it left the showroom floor in 1980. I have the original exhaust manifolds (restored) that go with the car.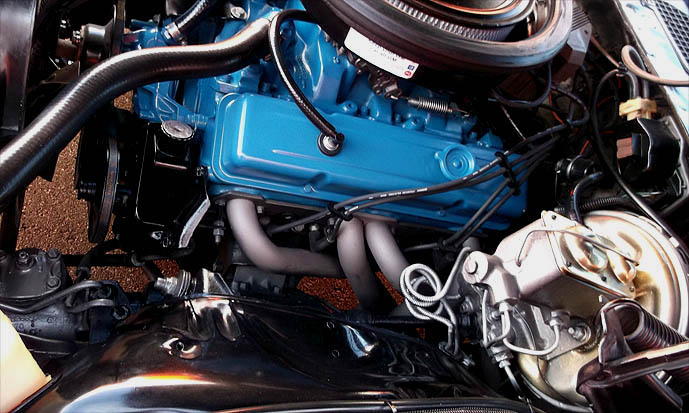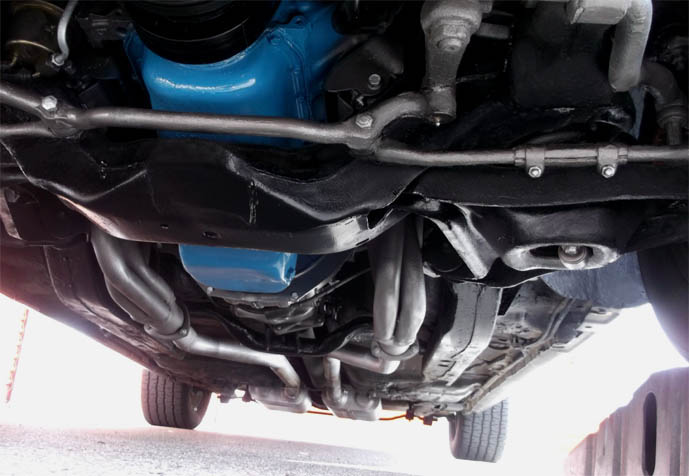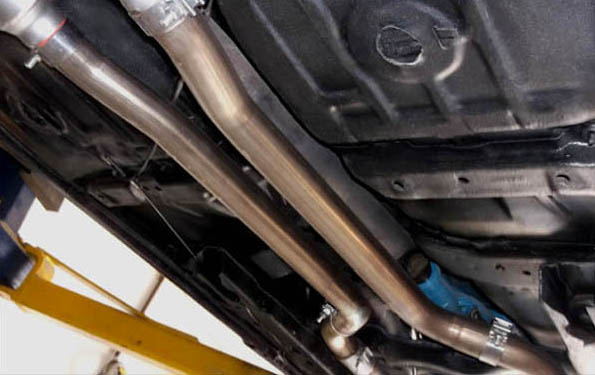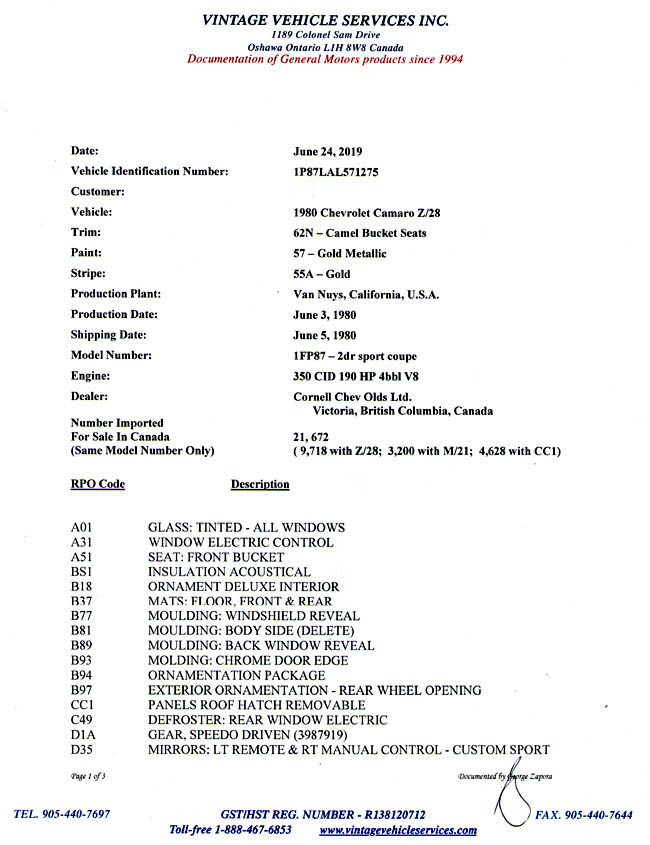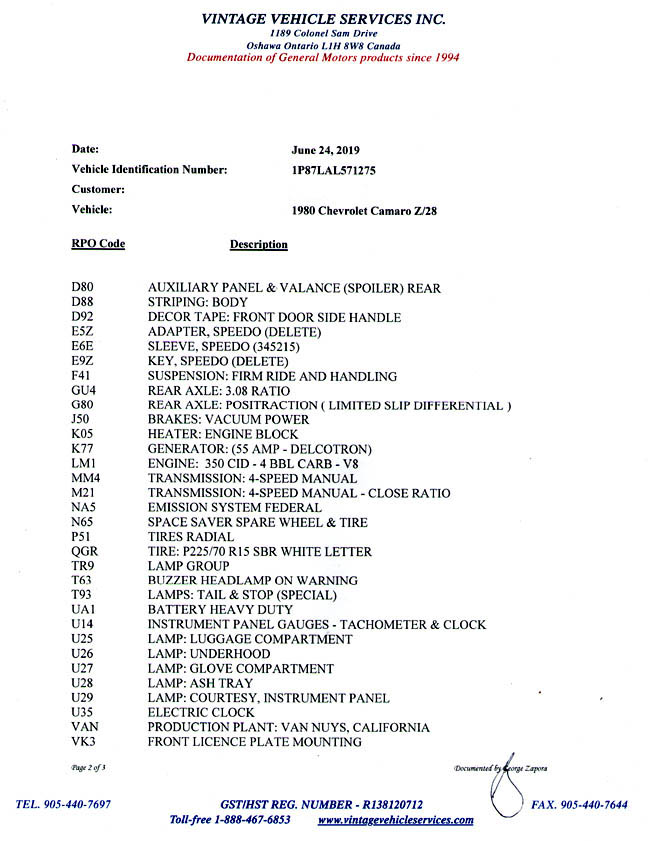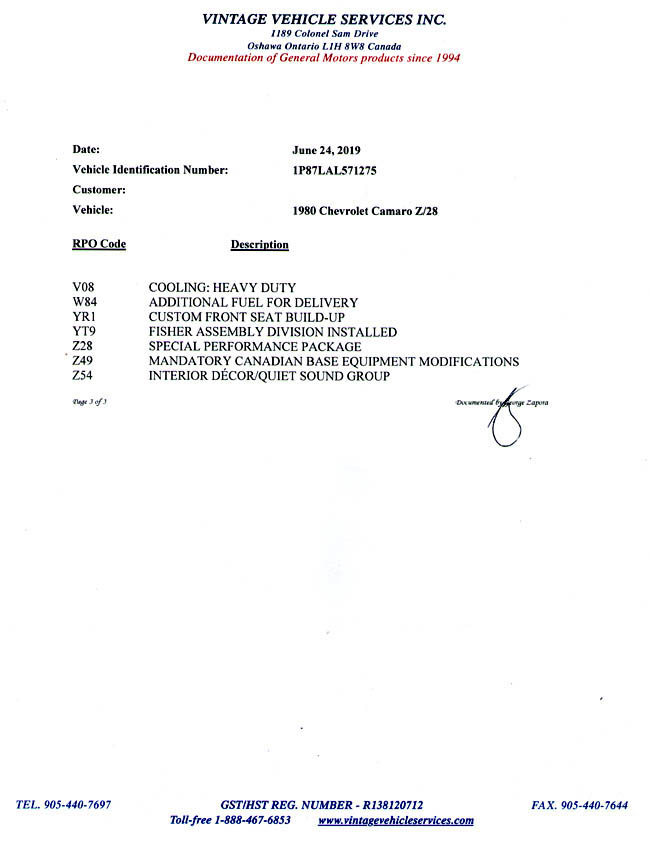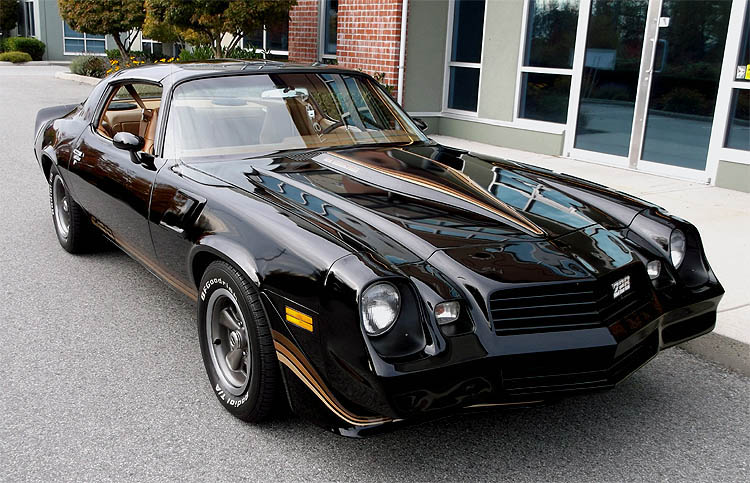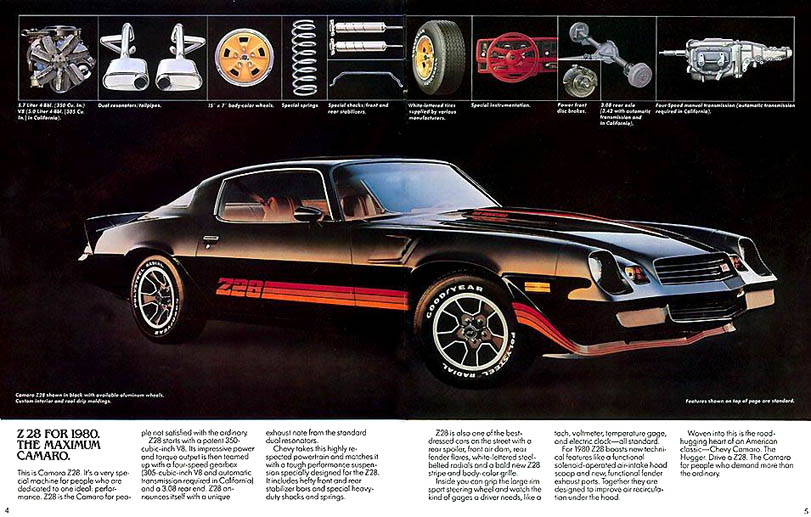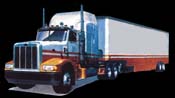 Fast shipping arranged
to anywhere in the world
Contact:
Email: Detroit60cars@aol.com
Business Hours: Monday - Saturday 9am to 5pm Pacific Standard Time. Closed Sundays.
Sales Phone: (604) 617 2225
Copyright 1998 Detroit60.com.
.
.