1971 Camaro RS Z/28


SOLD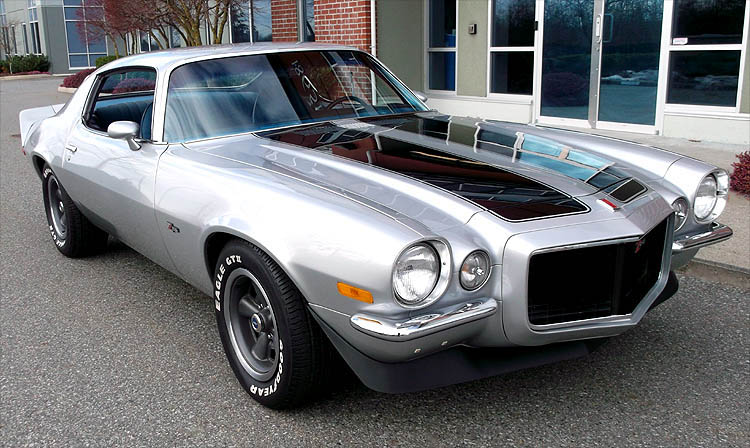 1971 CAMARO RALLY SPORT Z/28, 124871N, LT1 350/330HP, THM 400, 4.10 Positraction, F41 Suspension, power steering, power Disc brakes, heavy duty radiator, transverse exhaust, guage package, factory tach, floor console, clock, Deluxe interior w/ woodgrain accents, A01 tinted glass, rear defog, rear bumper guards, retractable seat belts, Day/Night mirror, sport steering wheel, remote mirror, dual sport mirrors, front and rear spoilers, light package, windshield antenna, Delco AM radio, deluxe seat belts with shoulder harness, 15X7 Rallye wheels, Nevada Silver, Black/ Blue cloth accents interior, Black Z28 stripes,


Chevrolet was shorthand for performance in 1971 and nothing lived up to the billing better than the road race inspired Camaro Z/28 Rally Sport.
Turning back the time machine on every mechanical and cosmetic component and restored accurate to its original options down to it's Nevada Silver color, this is one of the best examples of a 71 split bumper Camaro Z/28 you'll find anywhere. This particular Z/28 check marks all of the requisite classic car value boxes that include; Original numbers matching drivetrain, pristine fit and finish, perfect interior, highly detailed undercarraige, Certified GM Documentation, lifelong West Coast provenance and desirable Z22 Rally Sport option to name a few. As well with only show miles driven since restored, this car runs and drives as good as it looks with everything functional and in nothing less than perfect working order right down to its original issue Delco push button AM radio.
The Camaro Z/28 delivered a high level of drivability that no other car could match in 1971 because of it's long list of performance and convenience options. This particular Z/28 has a loaded factory RPO list that includes; Specialized LT1 engine, G80 Positraction, special order 4.10 axle, Z87 Deluxe interior, guage package, floor console, 4 spoke sport steering wheel, F41 handling package with front and rear sway bars and AO1 tinted glass to name a few (see documentation). As well this is a Norwood Ohio built, 1 of 4862, collector owned car that retains it's original issue drivetrain, Norwood cowl tag and GM Canada documentation to confirm its factory option codes and original point of purchase dealership at Dick Irwin Chev Olds in Vancouver B.C. Apply all of the above to any classic car and you have all of the essentials for a genuine 5 star collectible, so don't miss this opportunity to own an icon from Chevrolet's golden age of performance, the 71 Camaro Rally Sport Z/28. A turn-key, no dissapointments car for the serious buyer. Private sale by appointment only. Our service team will ensure that your car will leave to you turn key and professionaly detailed with all the necessary paperwork to register the car anywhere in North America. We can assist in all aspects of worldwide shipping. Buyers are always encouraged to call us direct to answer questions or to assist with purchase arrangements at (604) 617 2225 or Email us at detroit60cars@aol.com. Terms and conditions: Vehicle is sold as is with no warranty implied unless otherwise stated in the description.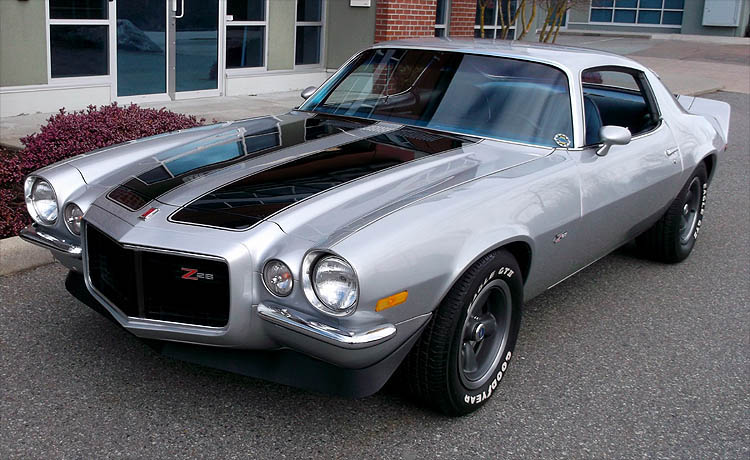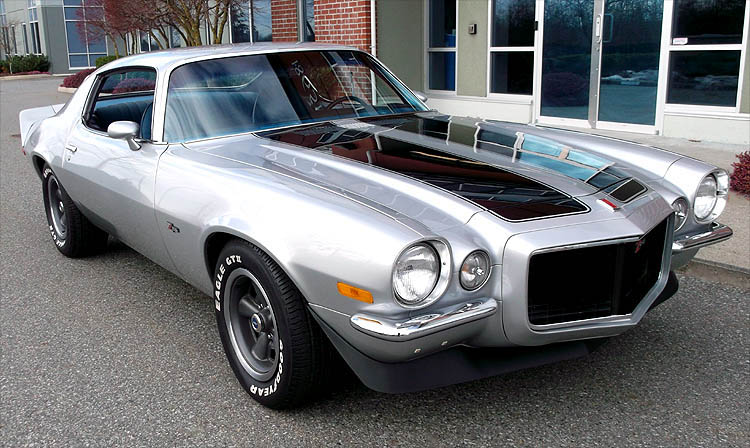 Chevrolet tossed a big grenade into the muscle cars wars of the early 70's with the production of the road race flavoured Camaro Z/28 Rally Sport. Restored to the absolute max and accurate to it's original factory options down to it's transverse exhaust system this Z/28 literally looks the same as it did the day it rolled of the showroom floor in 1971.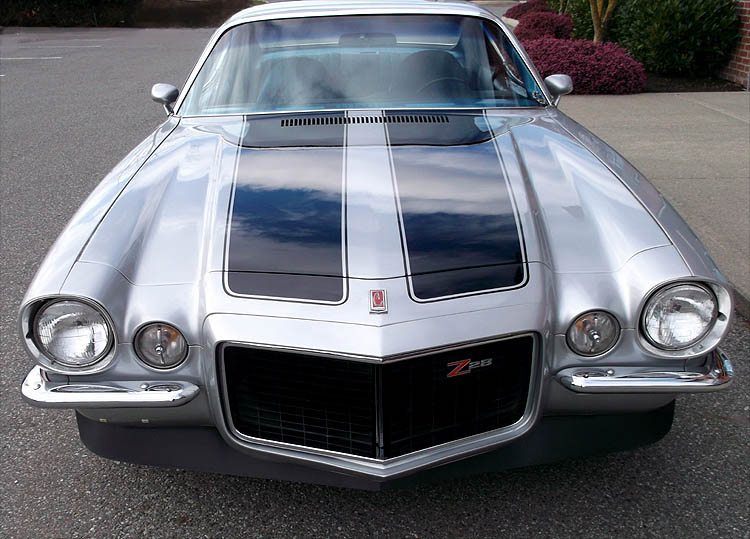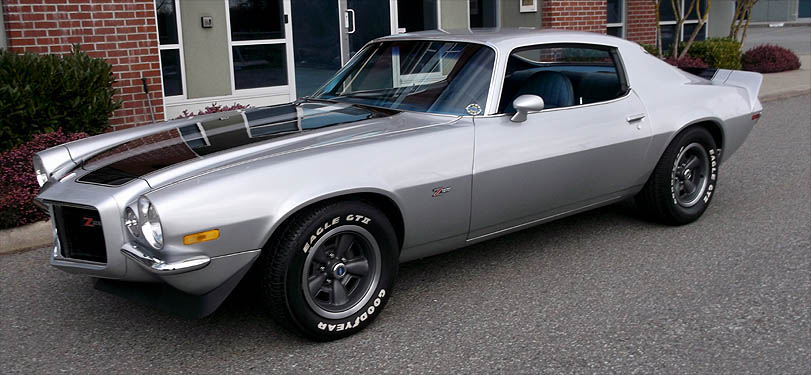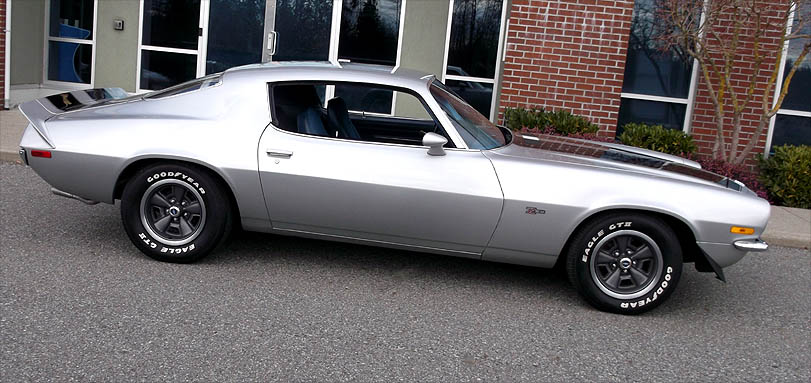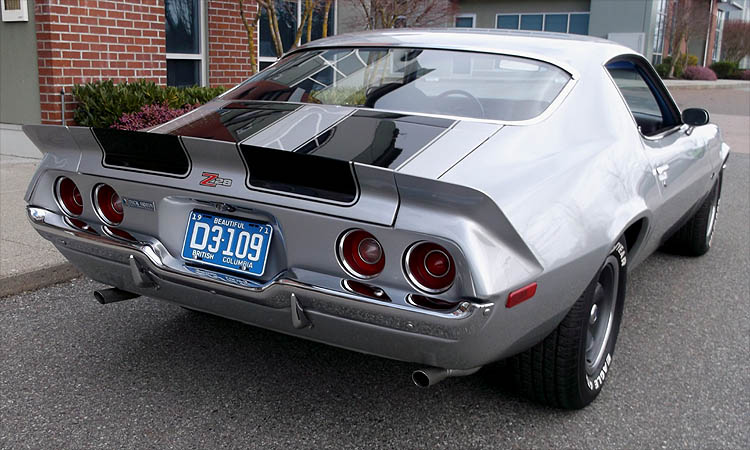 From a drivability standpoint it's safe to say that the second generation Camaro Z/28 is one of the most upscale, best handling performance cars to come out of Detroit in the early seventies. And along with all of it's 0-60 muscle, this Camaro is a user friendly, near everyday driveable package that runs like an absolute dream with no issues whatsoever.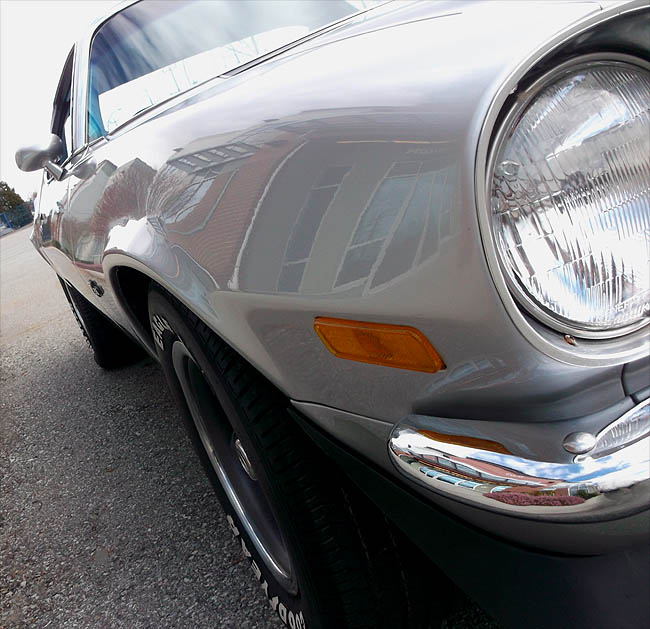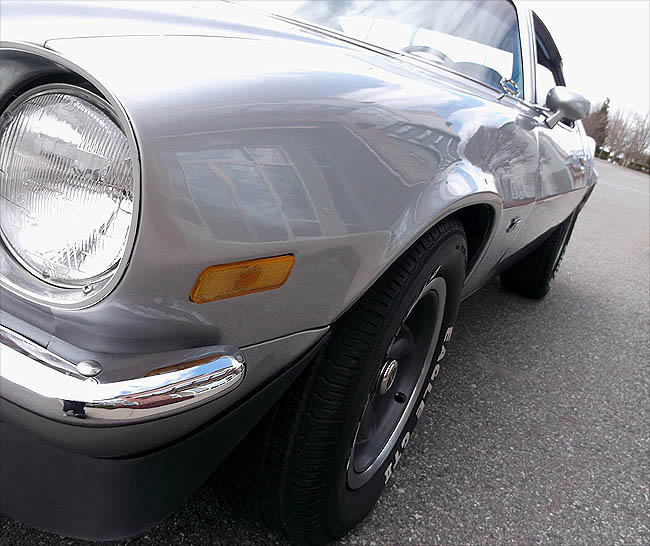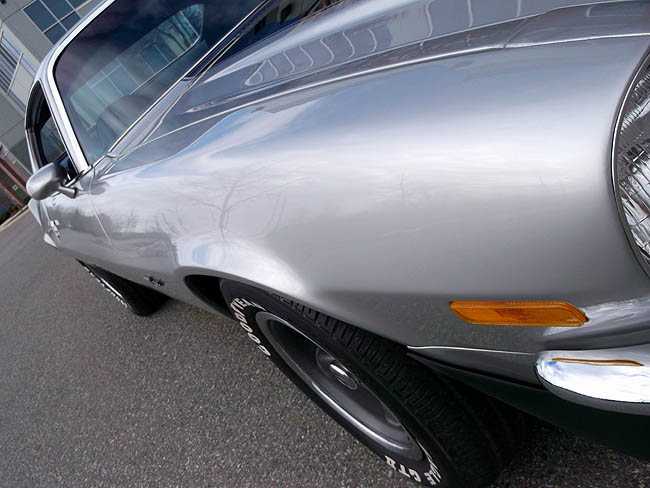 One re-paint in it's original code 13 Nevada Silver, the finish on this car is a show grade, PPG Base/Clear that's been color sanded and micro polished to a mirror finish covering some of the straightest stretches of Norwood sheet metal you'll ever see on a 71 Camaro. Triple plate chrome and perfect A01 exterior glass finalizes an exterior package that looks nothing short of phenominal.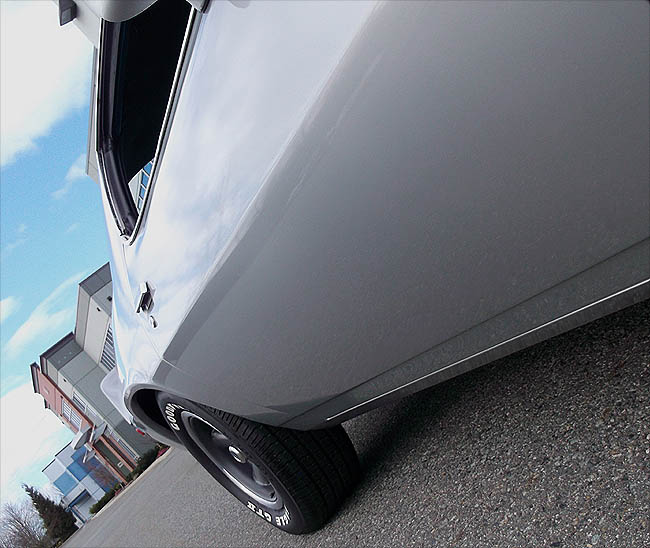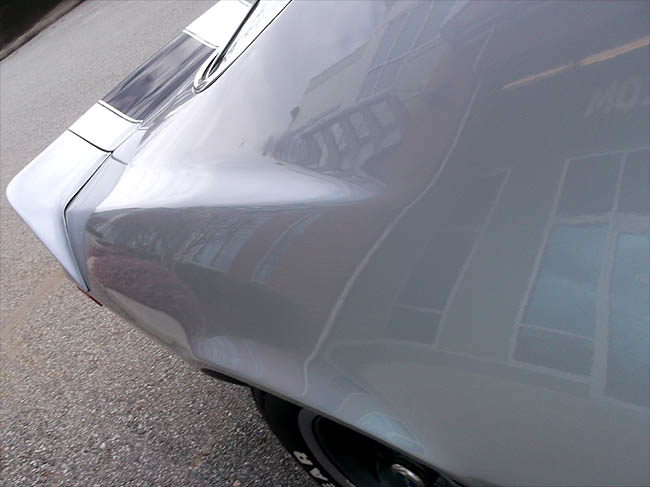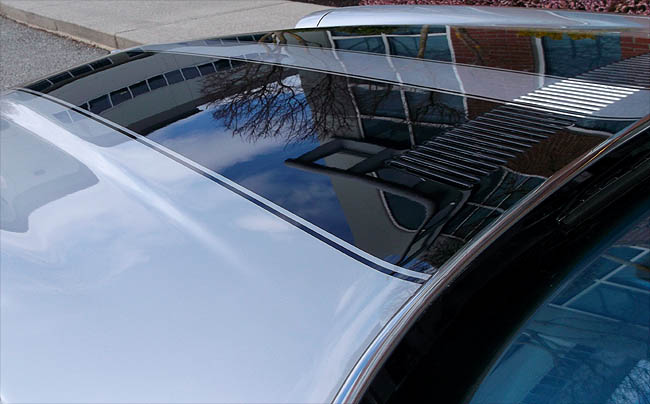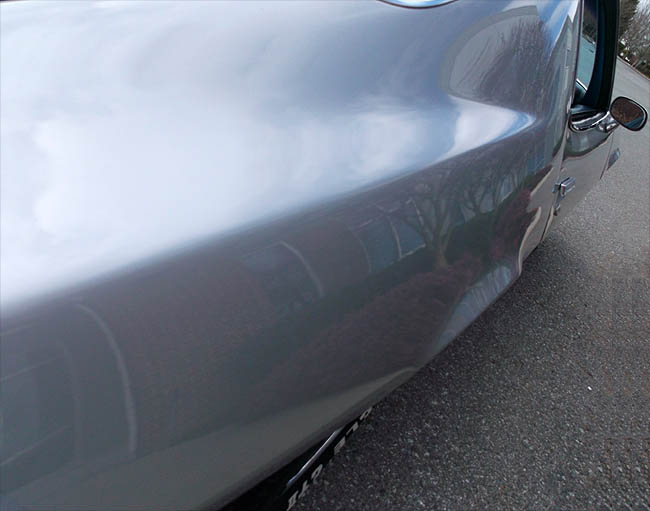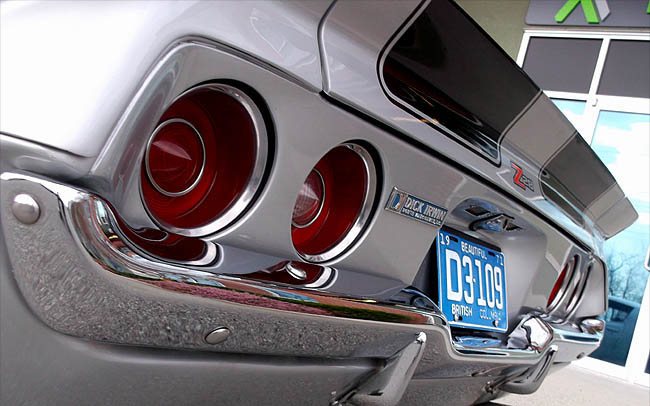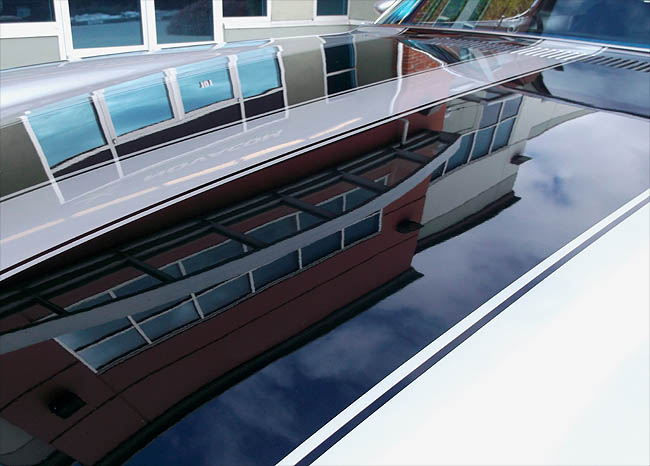 This is a Norwood Ohio built, 1 of 4862, certified GM documented, West Coast sold Rally Sport Z/28 with a shipping date of Feb/10/ 1971. As well this is a collector owned, climate controlled kept car and thanks in part to carefull ownership, this Z looks runs and drives as good as it did the day the restoration was completed in 2017. All of these pictures were taken on Feb/23/2019. Feel free to contact us for further details in regards to this Camaro @ 604 617- 2225 or Email us @ detroit60cars@aol.com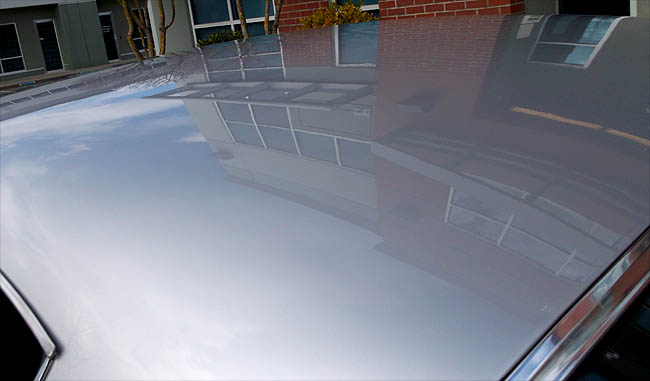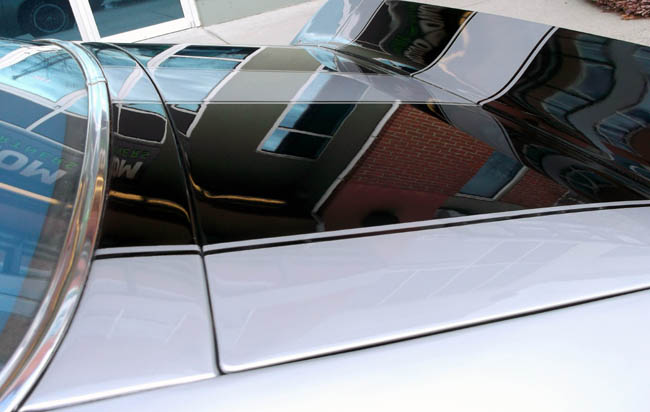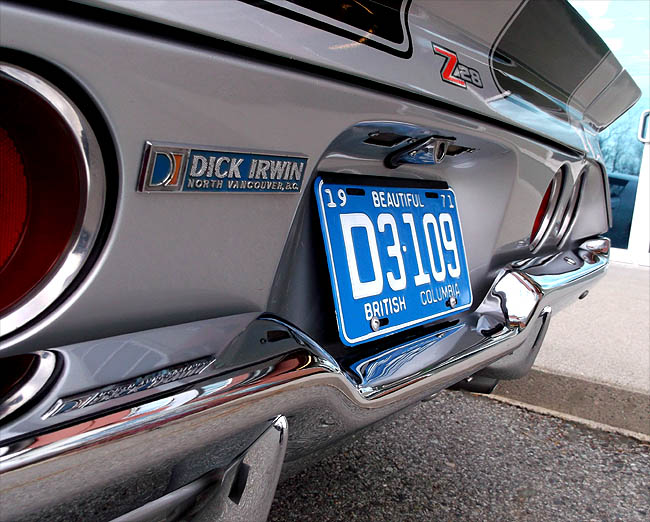 The original dealer badge is magnetized and is removable.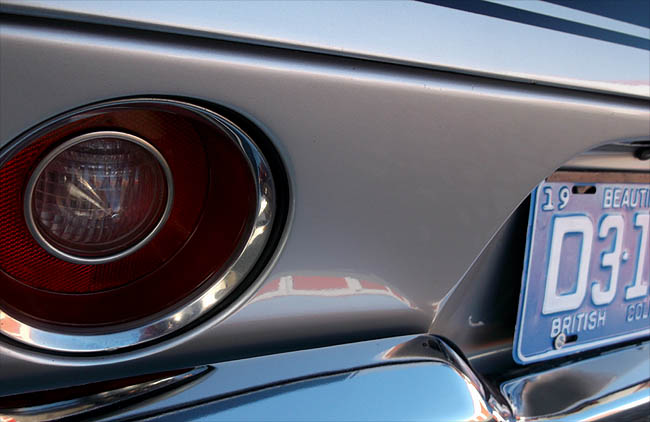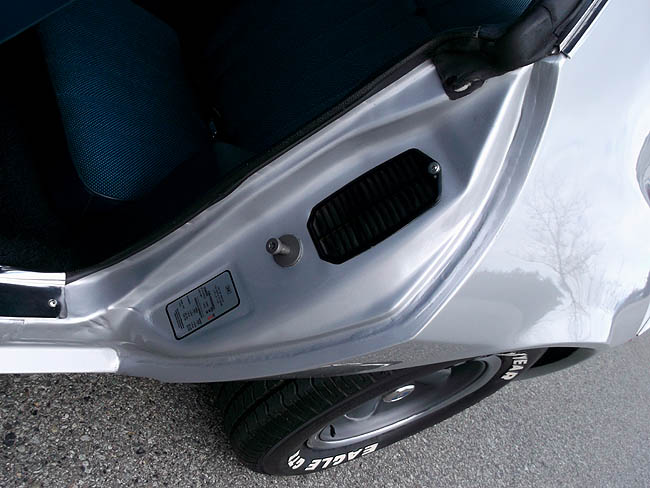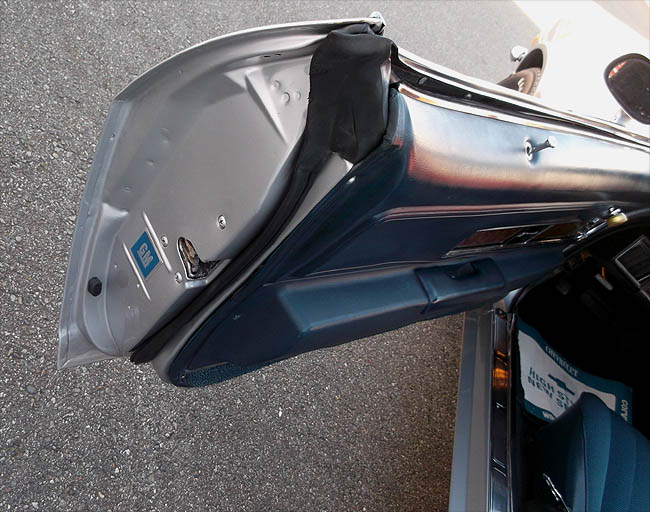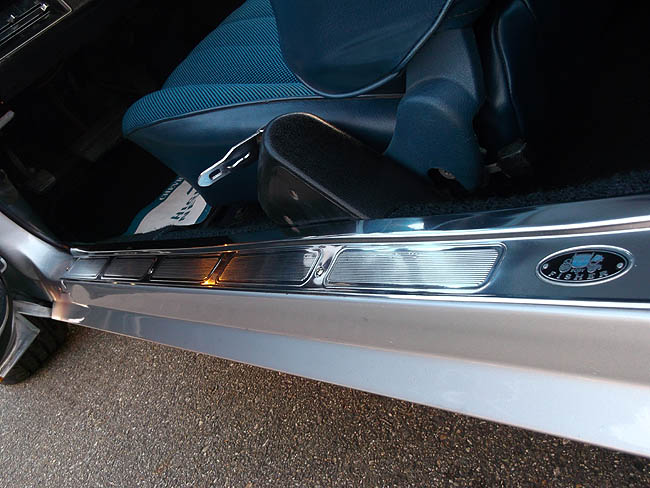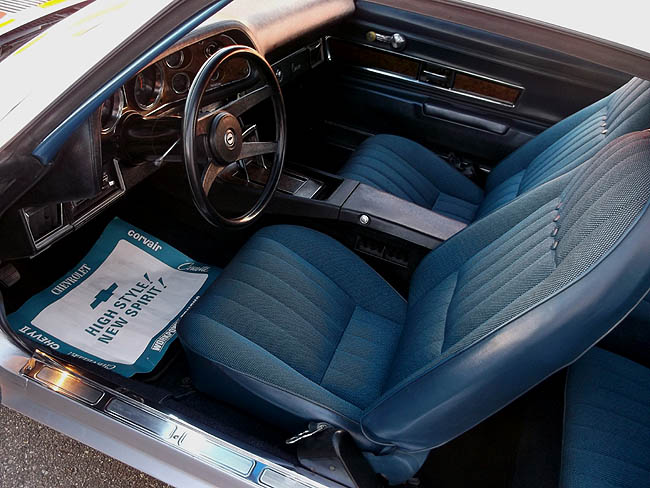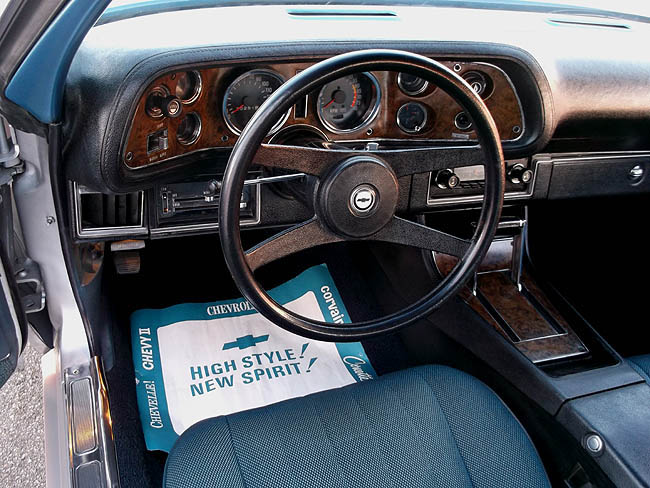 From a comfort level standpoint the Z87 Deluxe option is one of the most upscale interiors you could have in an American muscle car in 1971 that featured woodgrain accents, cloth trimmed seats, sports console and upgraded door panels to name a few. Restored to as new from headliner to carpet via Classic Industries in its correct code 786, this interior is absolutely immaculate with everything in perfect working order down to it's original Delco 8K tach.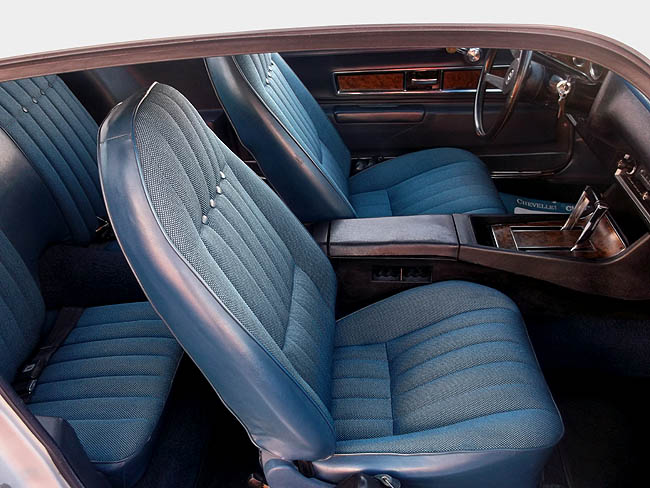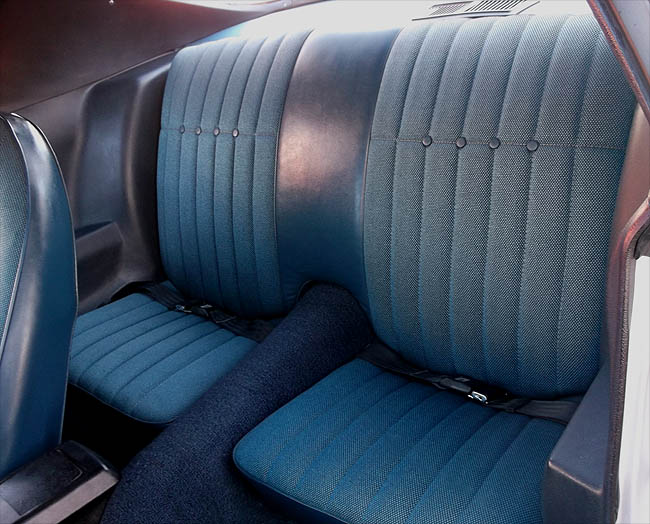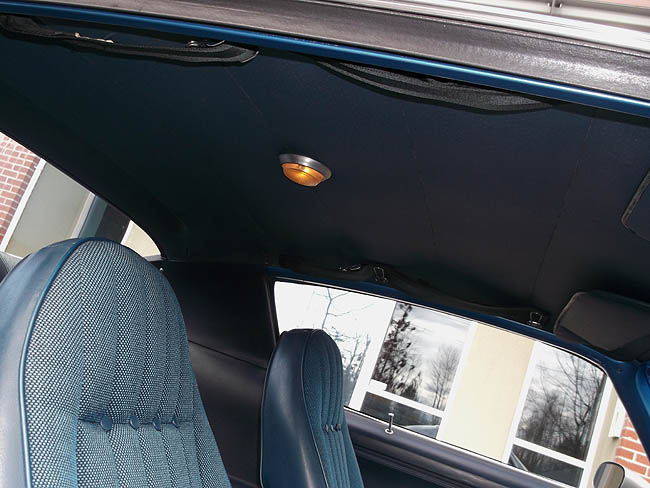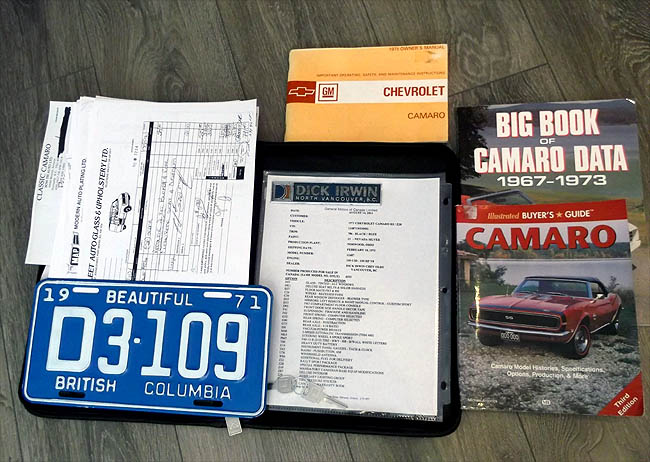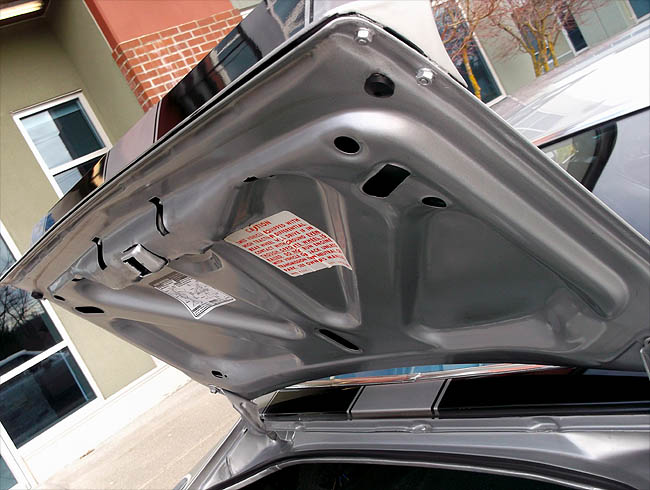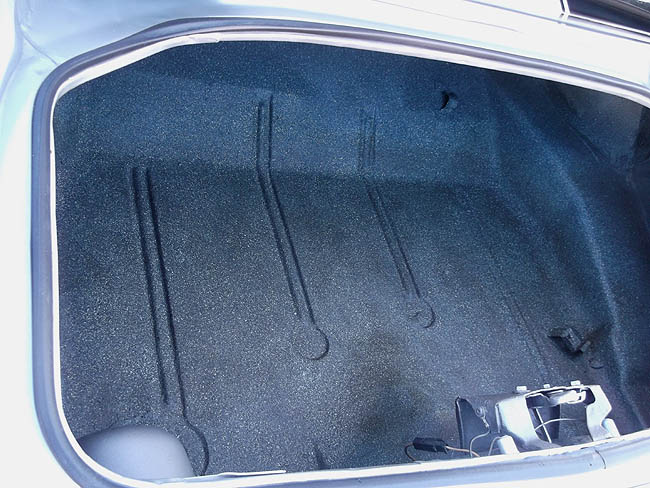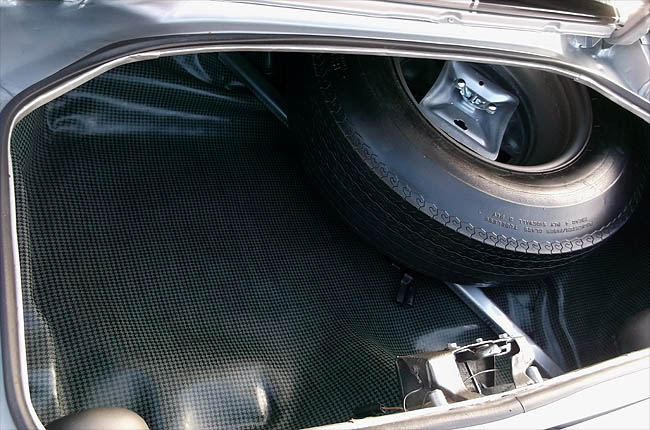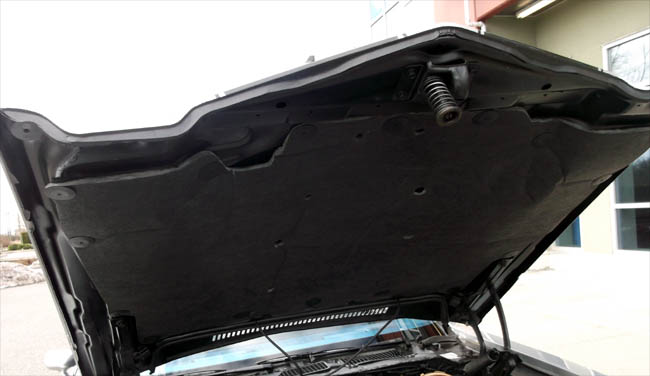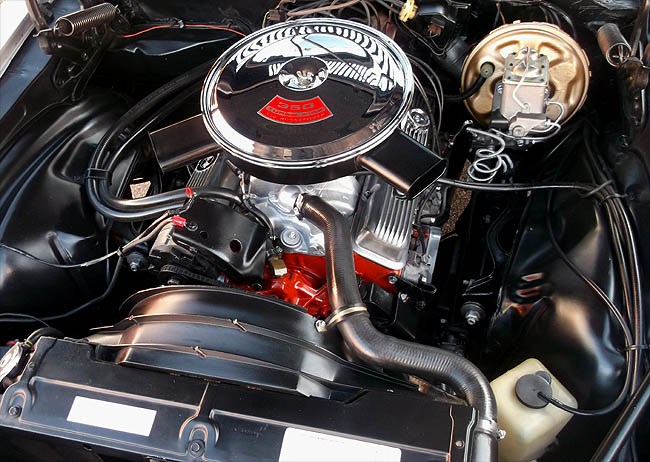 The 350 LT1 was nothing less than a purpose built performance engine that featured; 4 bolt mains, solid lift cam, 2.02 heads, forged steel crank, and 9.0:1 compression that brought 330HP and 360 ft. lbs. of torque to the party. Rebuilt to its factory 330HP specifications, this is the original numbers matching, engine suffix code CGR, VIN# 530581 engine for this car with everything date coded and LT1correct from it's Winters aluminum intake right through to it's specialized 780 Holley carburetor.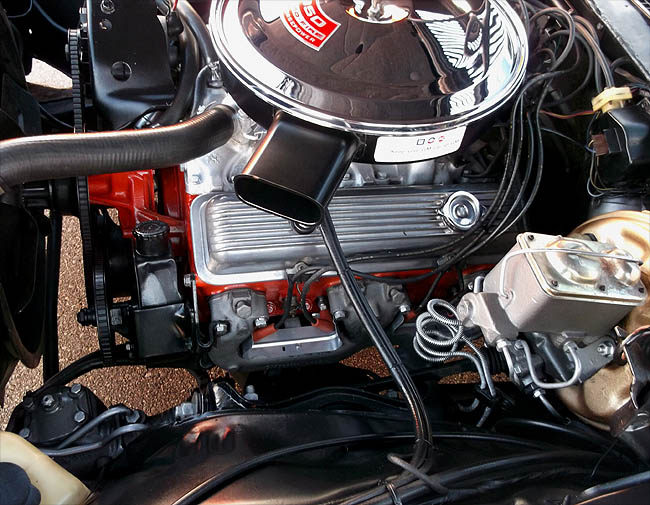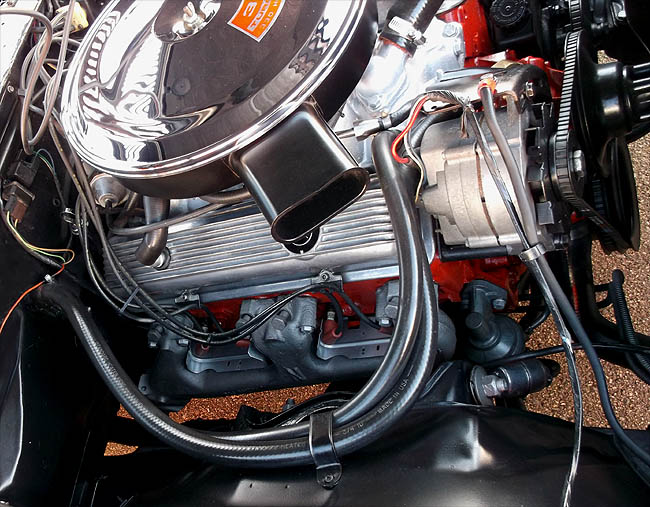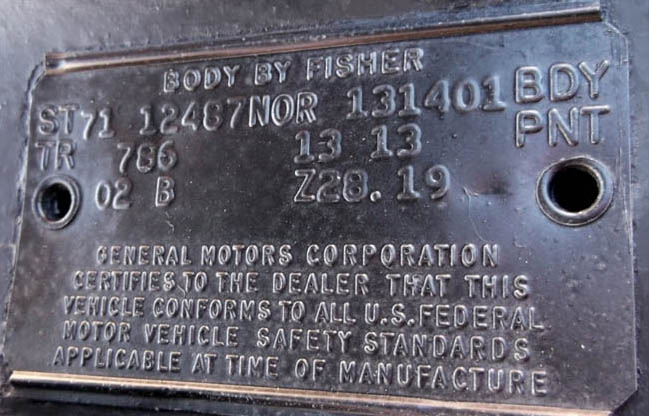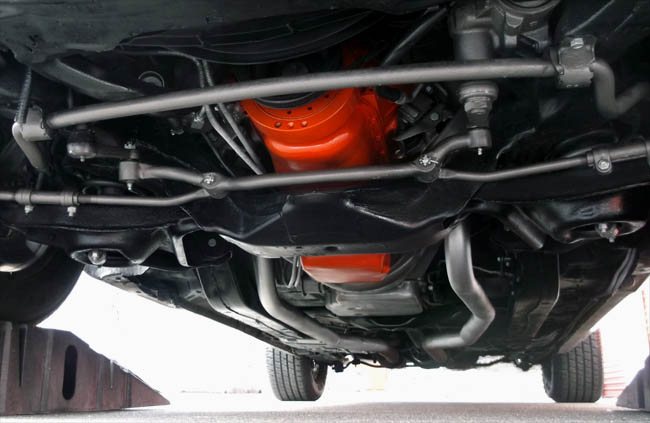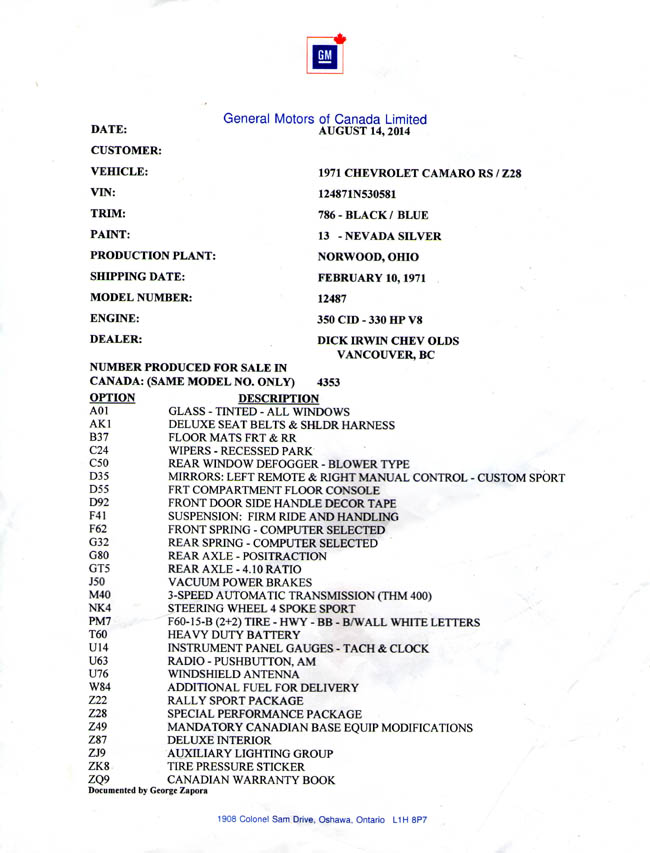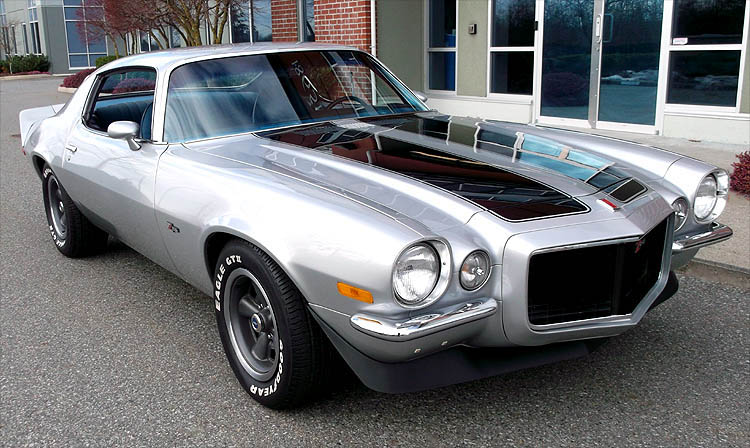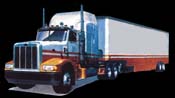 Fast shipping arranged
to anywhere in the world
Contact:
Email: Detroit60cars@aol.com
Business Hours: Monday - Saturday 9am to 5pm Pacific Standard Time. Closed Sundays.
Sales Phone: (604) 617 2225
Copyright 1998 Detroit60.com.