1965 Yellow Mustang Convertible W.Rock


SOLD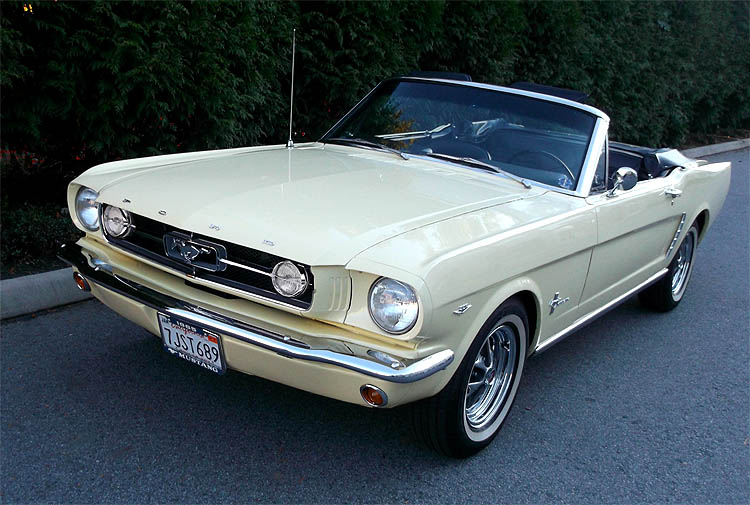 1965 MUSTANG CONVERTIBLE, 289/225 HP Cruise-O -Matic, 3.00:1 limited slip, Competition handling package, power top, power steering, GT fog lights, GT trumpet exhaust, dual exhaust, tinted glass, Sports console, Exterior Decor Group, Styled steel wheels, Silvertown Whitewalls, Magic Aire heater, dual speed wipers, Springtime Yellow, Black interior, Black top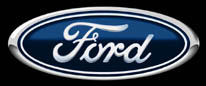 Brand recognition and long term value has established the 65 Mustang Convertible as one of the most in demand commodities in the current Classic Car marketplace. Rotisserie restored
(
2017
)
this Mustang has all the hallmarks of an OE restoration with everything 65 Ford correct and restored accurate to it's factory options right through to it's original code 26 Black bucket seat interior. The absolute attention to detail you would expect to find on a no expense spared restoration are evident on this particular Mustang including; concours level paint finish, triple plate show chrome, all new interior, new concours top, perfect exterior stainless, pristine Carlite glass, rebuilt to factory specs drivetrain and highly detailed undercarraige. As well this is a fully sorted, turn-key car with only show miles driven since completion that runs and drives as good as it did the day it left the Los Angeles showroom floor in 1965.
By 1965 Ford Motors turned the Mustang Convertible into a bonafide V8 touring car with a virtual parade of performance and convenience options. Options included with this particular 65 Mustang Convertible include; 289 V8 engine, Select Shift transmission, limited slip axle, 22:1 power steering, Competition handling package, Carlite tinted glsss, full length Sports console, power assist top, Decor Group, 2 speed electric wipers, fog lamps and dual exhaust with GT tips to name a few. As well this is a DSO 71 Los Angeles sold, lifelong West Coast, collector owned car that spends its parked time in a climate controlled showroom and includes restoration documentation and reciepts for everything from drivetrain to paint and beyond. Quality, craftsmanship and long term value.....in short a 5 star collectible for anyone looking to own an out and out showcar for the serious buyer. Private sale by appointment only. Our service team will ensure that your car will leave to you turn key and professionaly detailed with all the necessary paperwork to register the car anywhere in North America. We can assist in all aspects of worldwide shipping. Buyers are always encouraged to call us direct to answer questions or to assist with purchase arrangements at (604) 617 2225 or Email us at detroit60cars@aol.com Terms and conditions: Vehicle is sold as is with no warranty implied unless otherwise stated in the description.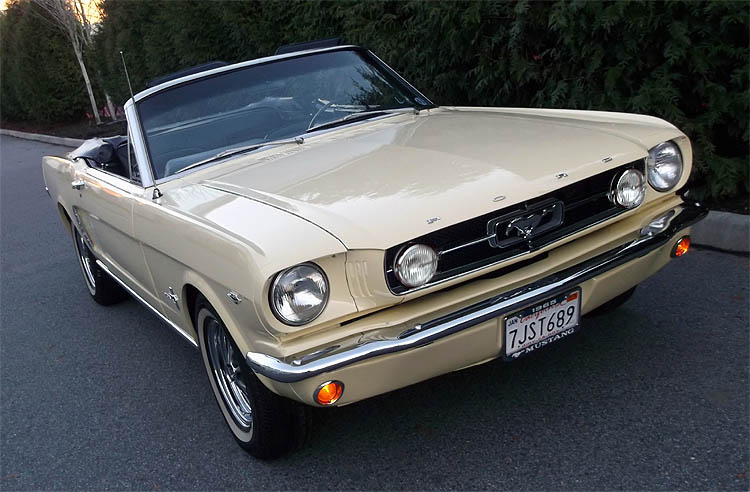 By the numbers rotisserie restored right through to it's Silvertown White wall tires, this is a virtual master class on how to restore a first generation Mustang Convertible. If driveability and unrelenting attention to detail are check marks on your Mustang shopping list you'd be hard pressed to top this particular car.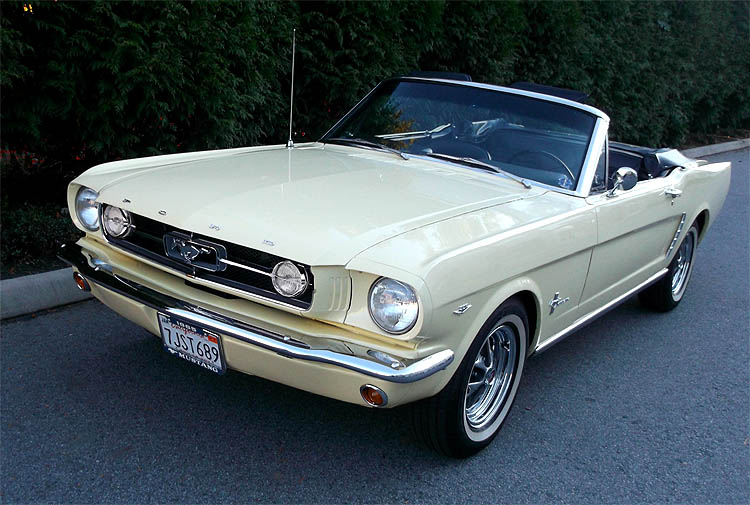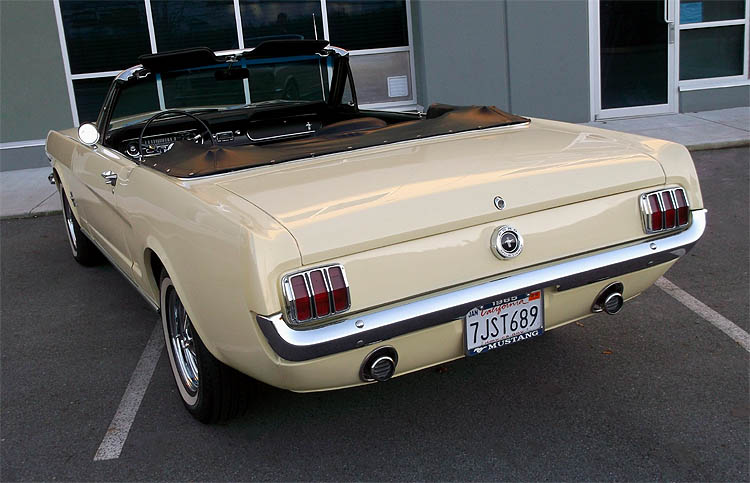 The 65 Mustang joined a list of Ford performance cars that were made special by the addition of a convertible version. The 65 Mustang Convertible was a pop culture 'it' car the day it went on sale with the end result being a stylish, low maintenance performance car that could double as a daily driver.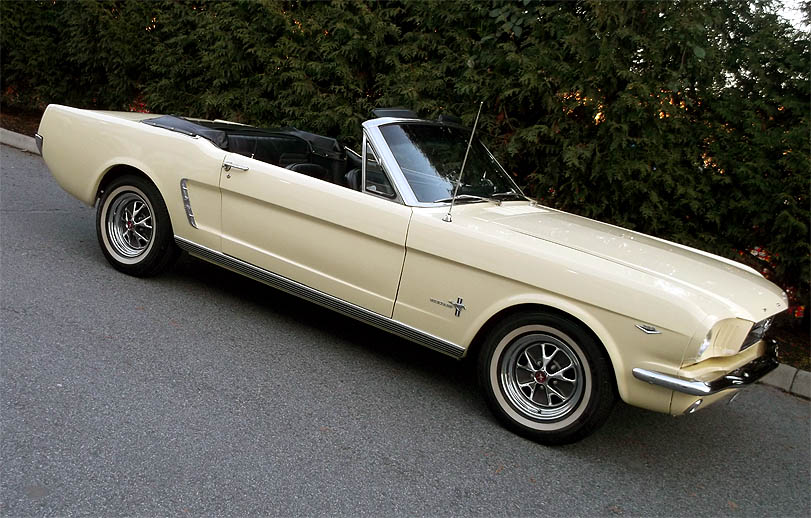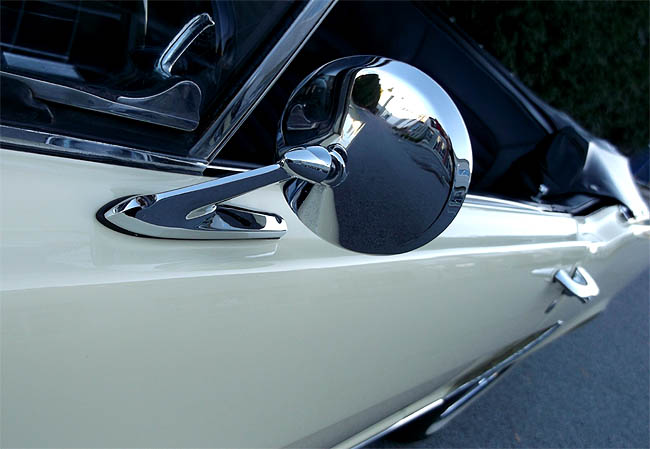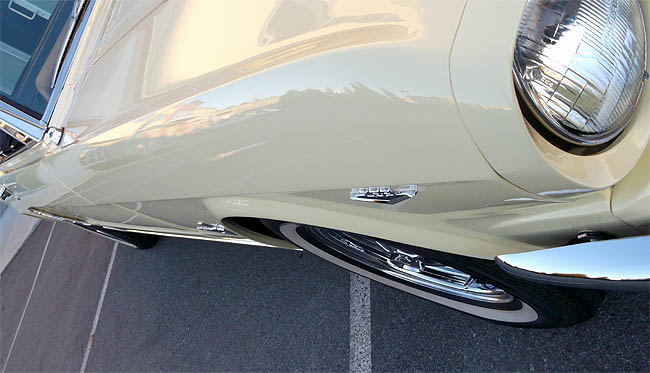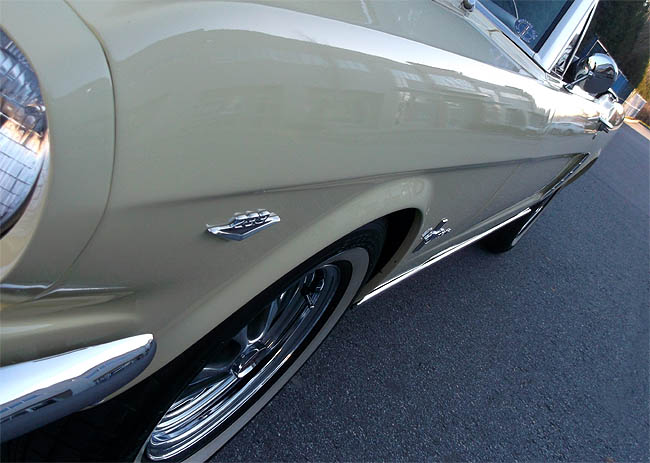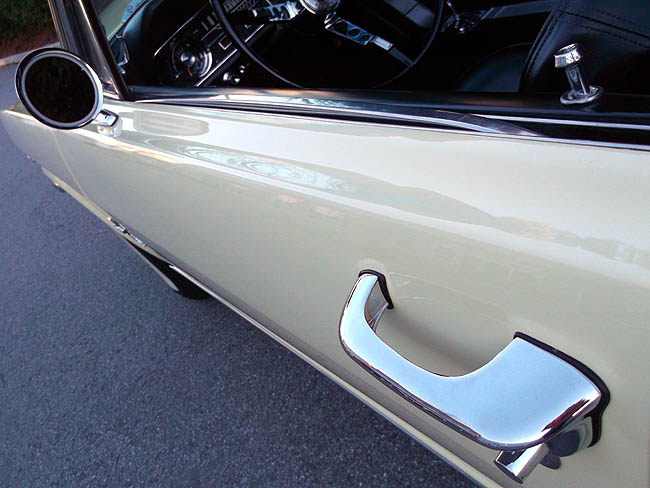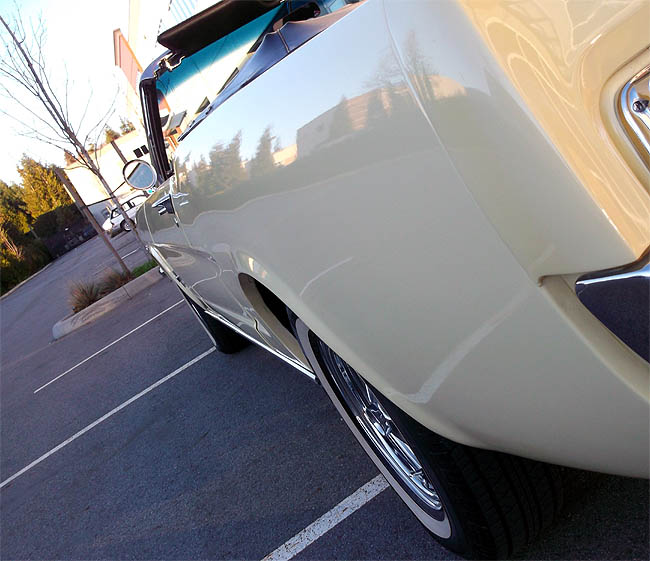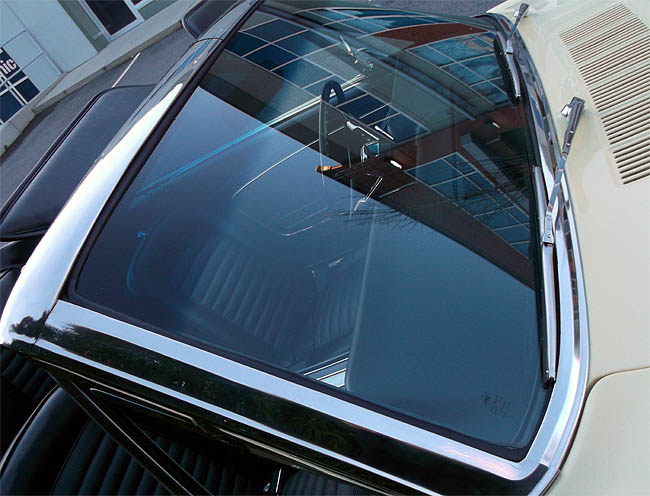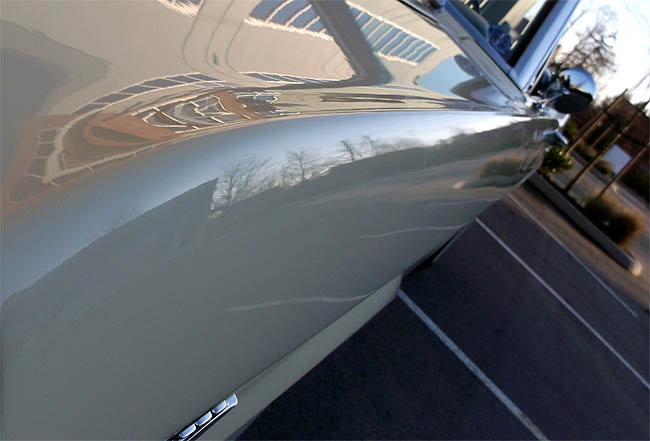 One concours level re-paint combined with countless hours of micro polishing in it's original Code 8 Springtime Yellow, the finish on this Mustang is an absolute show stopper that's mirror perfect right through to the underside of the hood. Combined with triple plate chrome, high speed polished exterior stainless and perfect Carlite glass, this exterior package on this Mustang is nothing less than a 10 out of 10 on the condition level scale.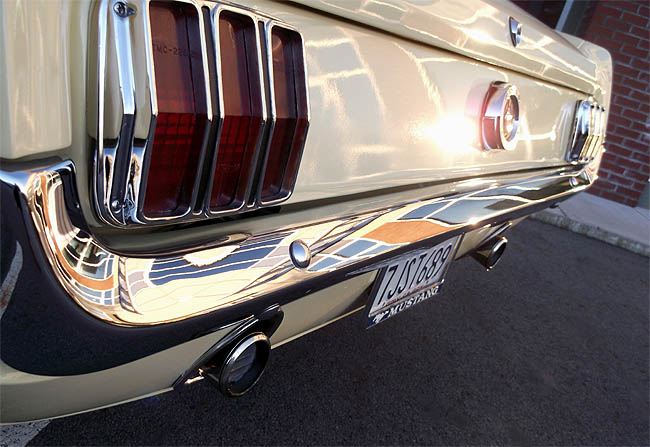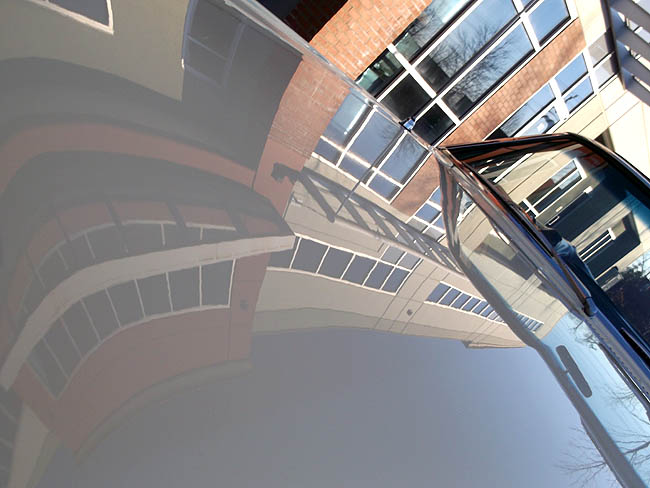 This is a unit# 110196, Dearborn built Mustang Convertible with a production date of October that began it's life in California and made it's way to Vancouver BC in 2009. As well this is DSO 71Los Angeles California sold car that retains it's original issue drivetrain and comes with receipts and documentation for restoration work completed from drivetrain to paint and beyond. Feel free to contact us for further information in regards to this car at; (604) 617- 2225 or Email us at detroit60cars@aol.com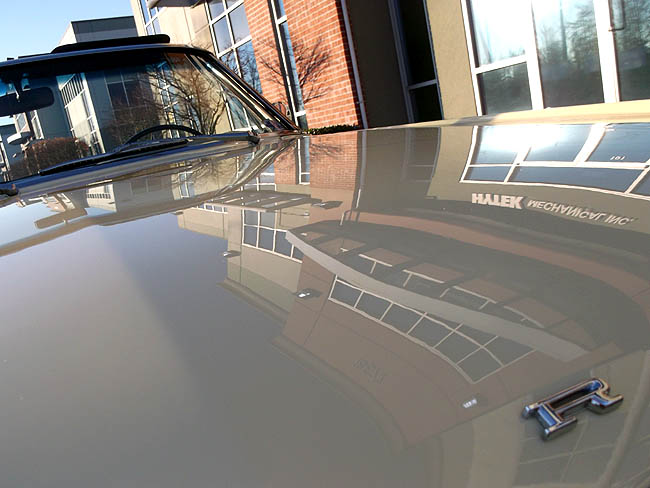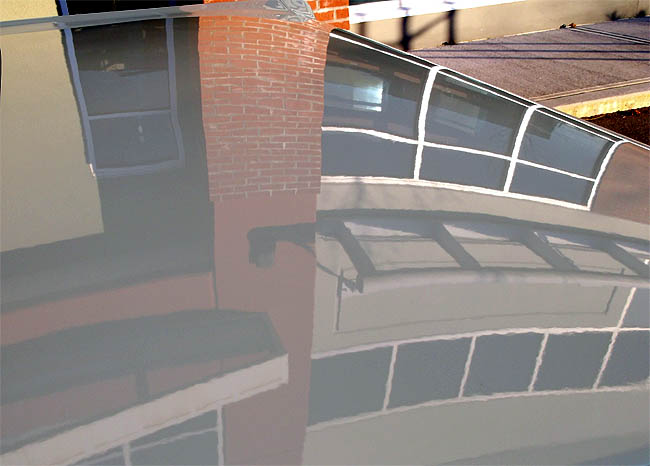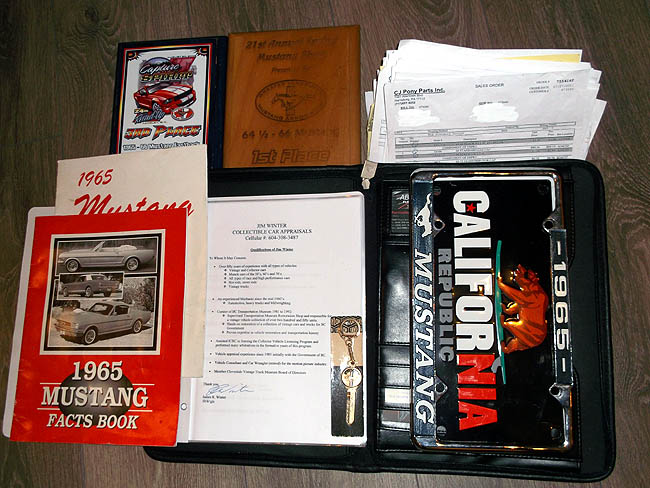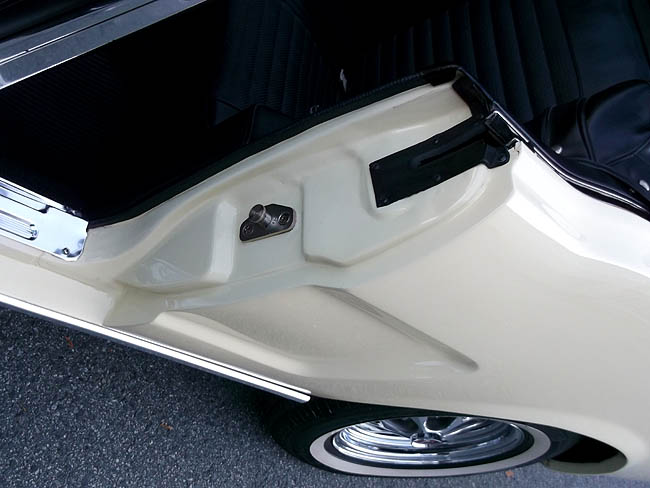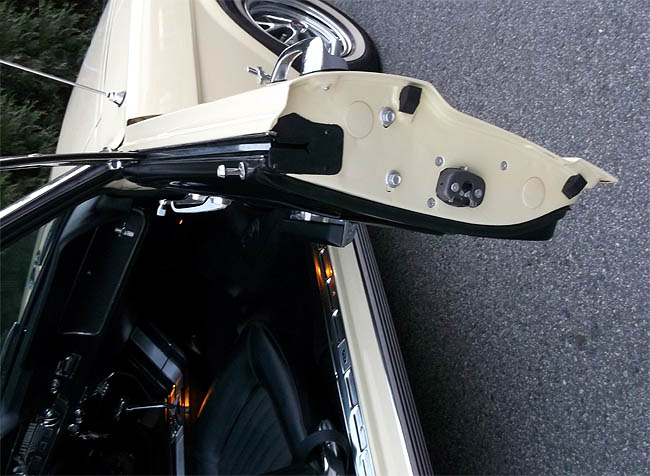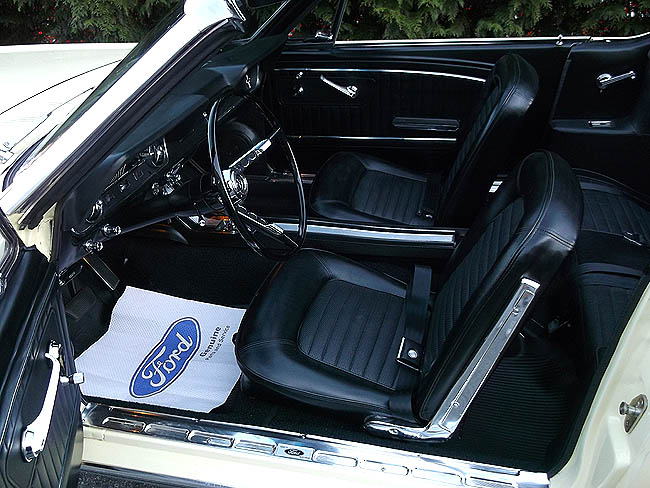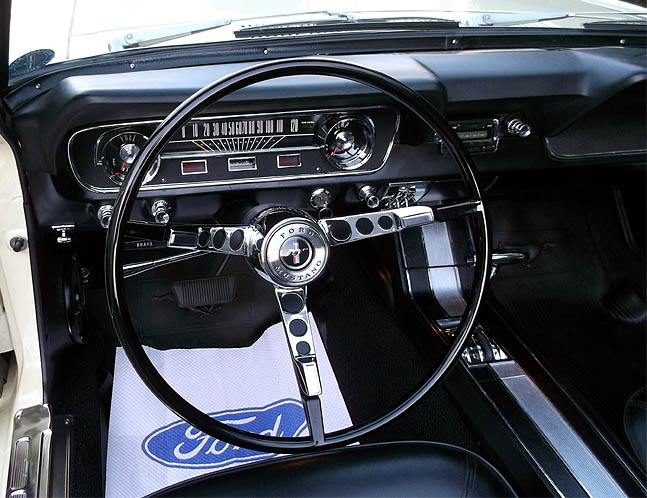 This interior hits all the high marks from a driveability standpoint with options that include; Sports console, tinted glass, power steering, power assist top, deluxe seat belts and Select Shift transmission to name a few. Concours restored via California Mustang in it's correct 26 Black Crinkle vinyl, this interior is nothing short of brand new with everything in working order down to the glove box light.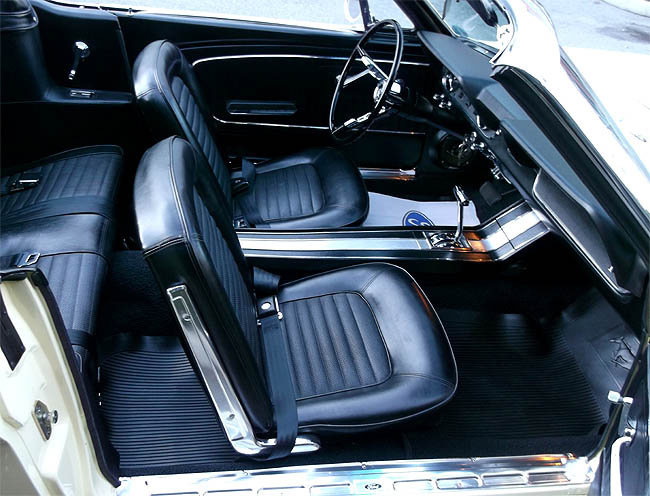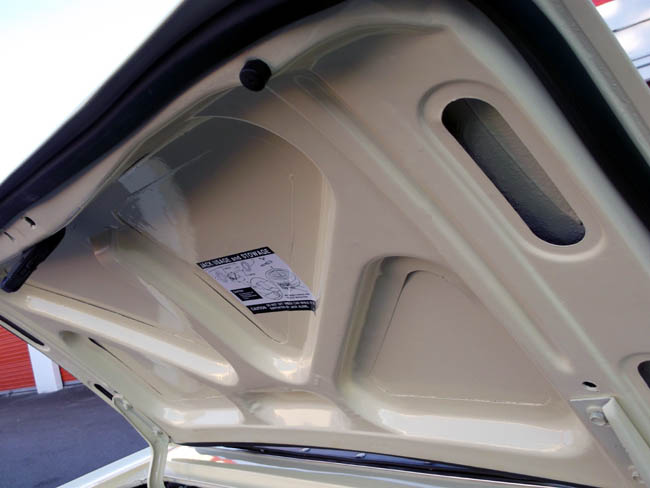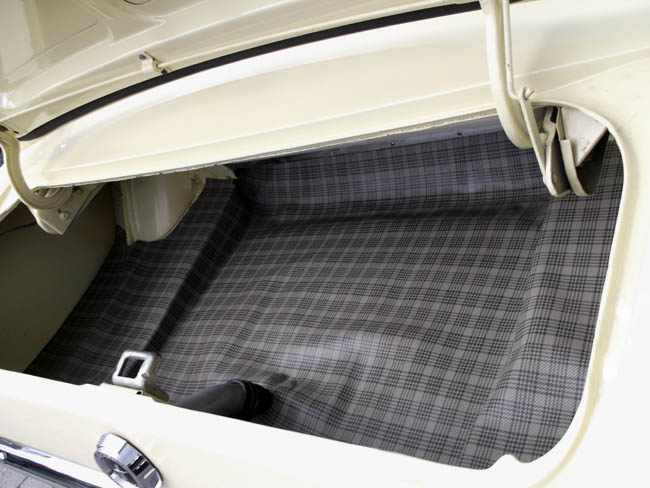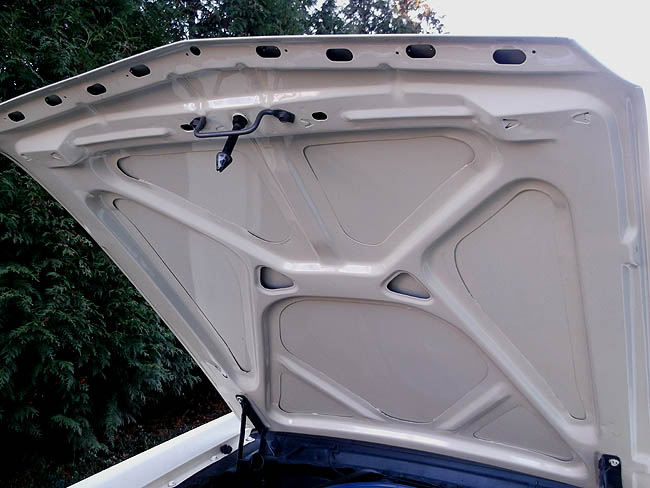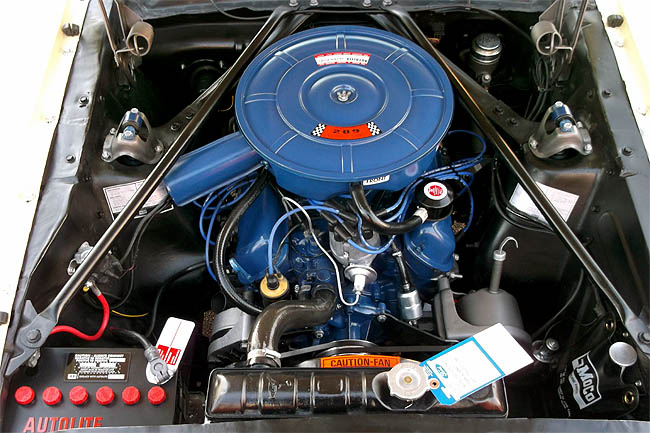 Professionaly rebuilt to stock standards (bills to show) with absolutely no expense spared, this engine runs as good as day one new with everything here date coded down to it's original Autolite carburetor. Along with the engine every other aspect of this drivetrain is original to the car from it's C4 transmission right back to its 3.00:1 axle.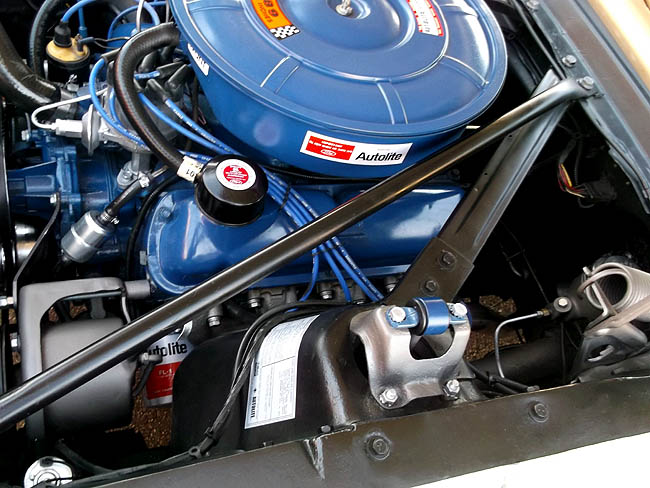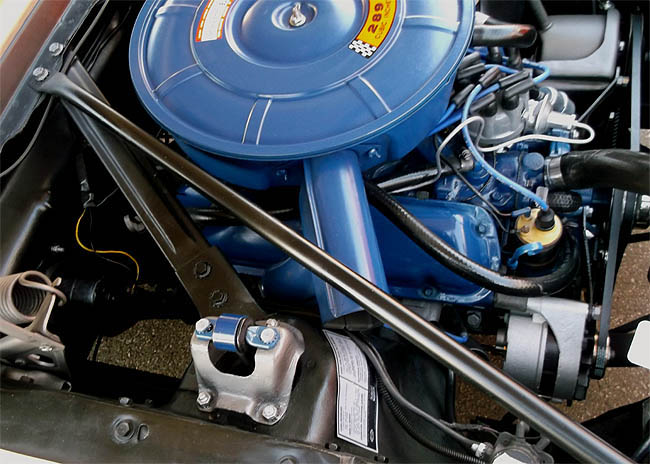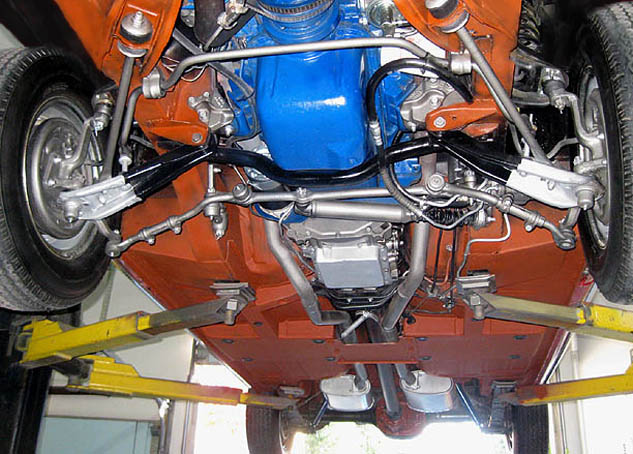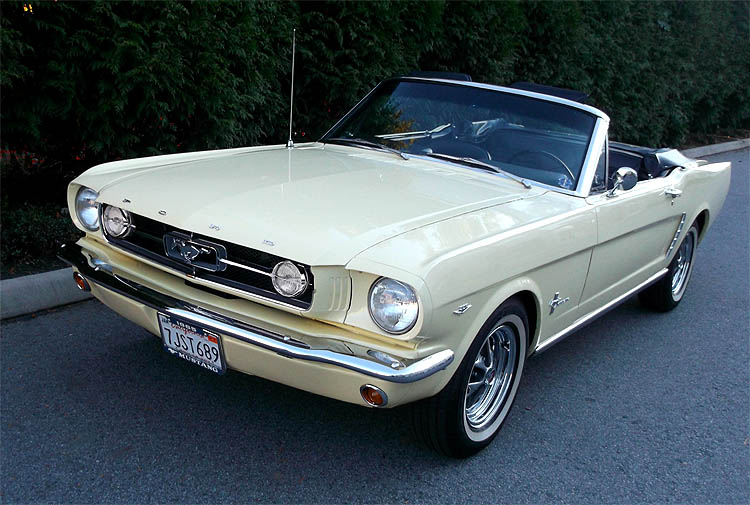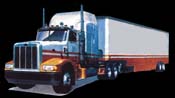 Fast shipping arranged
to anywhere in the world
Contact:
Email: Detroit60cars@aol.com
Business Hours: Monday - Saturday 9am to 5pm Pacific Standard Time. Closed Sundays.
Sales Phone: (604) 617 2225
Copyright 1998 Detroit60.com.