1965 Triple Black convertible


SOLD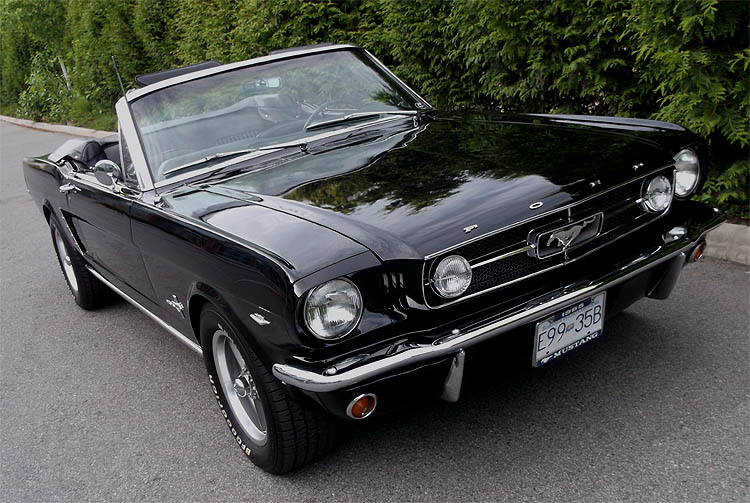 1966 MUSTANG CONVERTIBLE, 289 4V, C4 Auto, 2.80:1 axle, GT fog lamps, Grille bar, dual exhaust , power steering, power Disc brakes, power assist top, competition handling package, Sports console, tinted glass, buckets, day/night mirror, dual mirrors, glove box light, Exterior Decor group, Torque Thrust D's, back up lamps, 2 speed wipers, Philco AM radio, Raven Black, Black interior, Black top.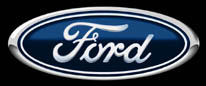 The 1965 289 Mustang Convertible was a blueprint for style and performance and to this day remains one of the most in-demand commodities in the current classic car market place. Turning back the time machine on every mechanical and cosmetic component , you'd be hard pressed to find a flaw in the current condition level of this particular Mustang. A combination of carefull assembly and meticulous attention to detail make for nothing less than a top level example of a genuine 76B, lifelong West Coast, numbers matching Mustang convertible with restortion hi -lites that include; gorgeous Base/Clear paint finish, perfect interior, show level chrome and highly detailed undercarraige to name a few. And as expected from a car of this caliber everything is mechanically sorted and in perfect working order down to its original issue Philco AM radio with a three ring binder of restoration receipts to show.
As a genuine touring car, the Mustang Convertible was the best all around road car to come out of Ford's Mustang line up for 1965. This particular Mustang has a loaded performance and convenience list that includes; 289 engine, competiton handling package, Cruise-O-Matic transmission, full length console, power steering, power brakes, Carlite tinted glass, Kelsey Hayes Disc brakes, and desirable Triple Black color combination to name a few. As well this is a collector owned, R plant San Jose built, DSO 71 Los Angeles California sold car that still retains it's original door data tag and includes receipts and picture documentation for restoration work completed in 2014. From it's restoration level to it's drivability, this Mustang delivers as complete a package you could ever find in a 65 Mustang Convertible. A 5 star collectible by any standard for the serious buyer. No trades, inspections welcomed. SOLD Private sale by appointment only. Our service team will ensure that your car will leave to you turn key and professionaly detailed with all the necessary paperwork to register the car anywhere in North America. We can assist in all aspects of worldwide shipping. Buyers are always encouraged to call us direct to answer questions or to assist with purchase arrangements at (604) 617 2225 or Email us at detroit60cars@aol.com Terms and conditions: Vehicle is sold as is with no warranty implied unless otherwise stated in the description.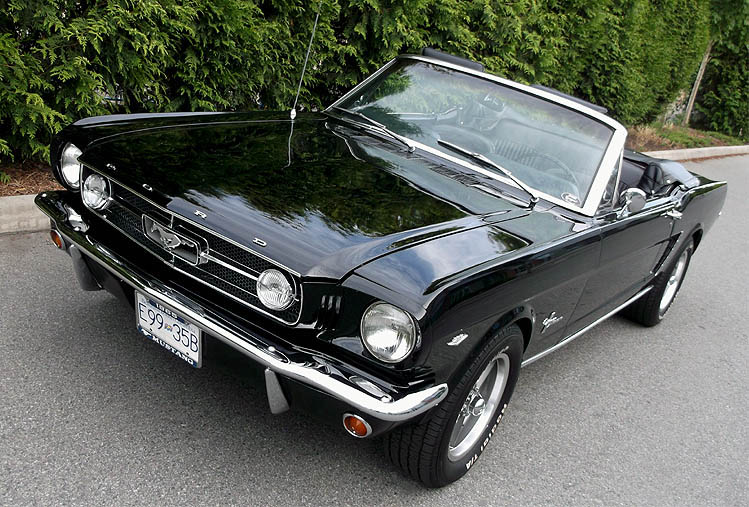 The first generation Mustang Convertible sits in the upper end of the current classic car marketplace and 50 years later the demand is stronger than ever. Restored to the max (2015) with only show miles driven since, this Mustang is the very definition of a turn-key classic car that looks runs and drives like an absolute dream.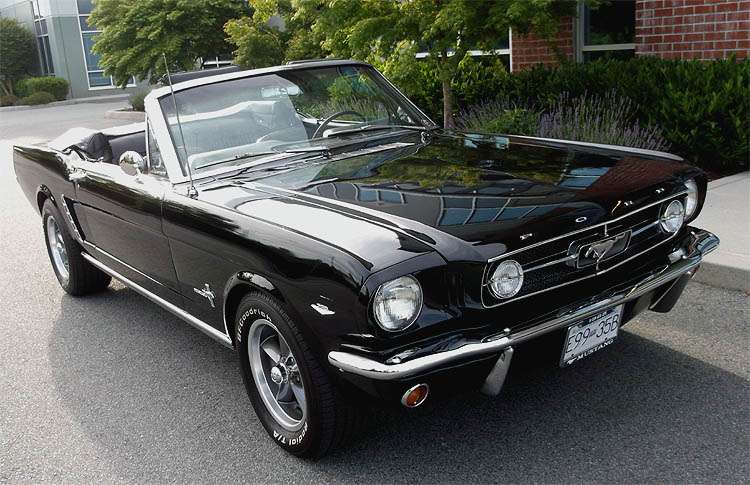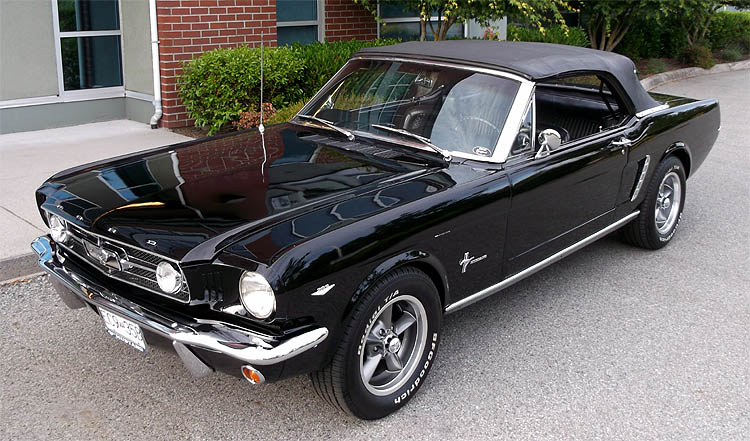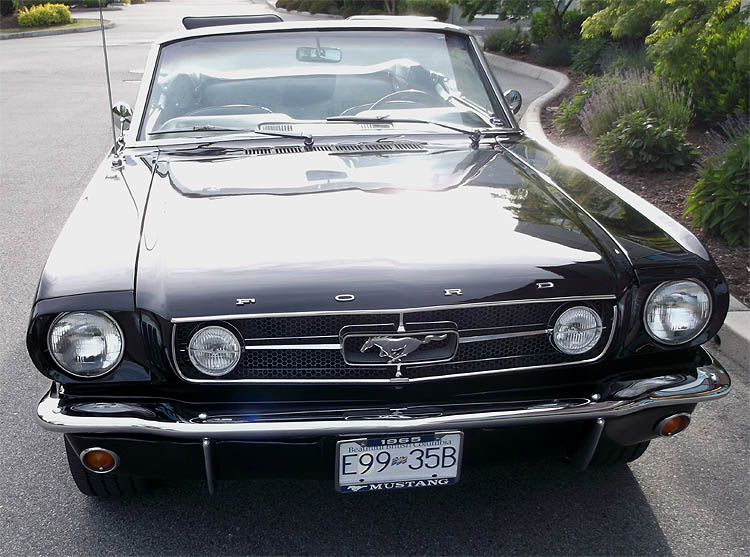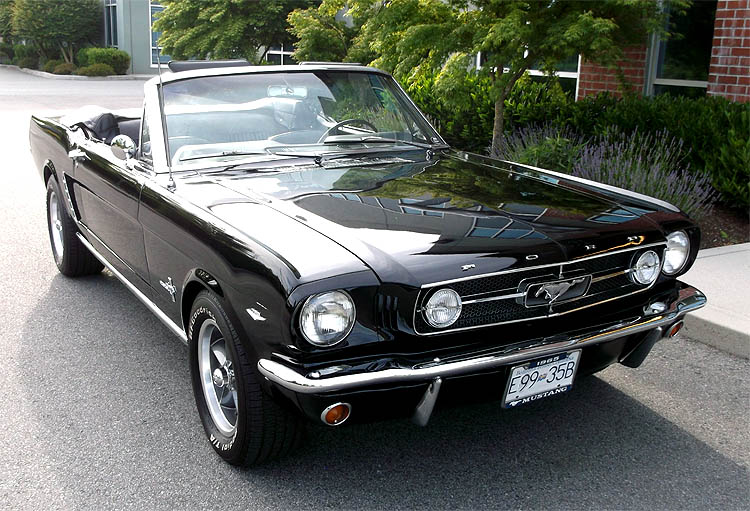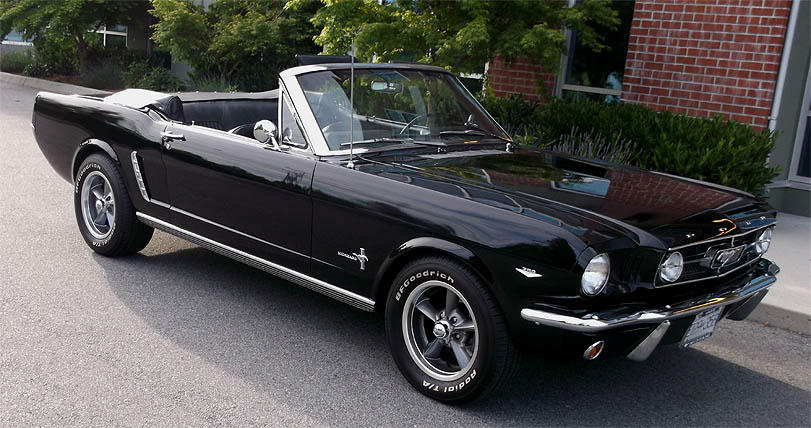 The Ford Mustang joined a list of American performance cars that were made special with the addition of a drop top model. This particular Mustang Convertible is a perfect blend of performance and open air dynamics with factory options that include; power assist top, Kelsey Hayes power disc brakes, full length Sports console, Carlite glass, 2:89.1 axle, factory handling package and power steering to name a few with the end result being a classic car that you wouldn't hesitate to take out on an extended road trip.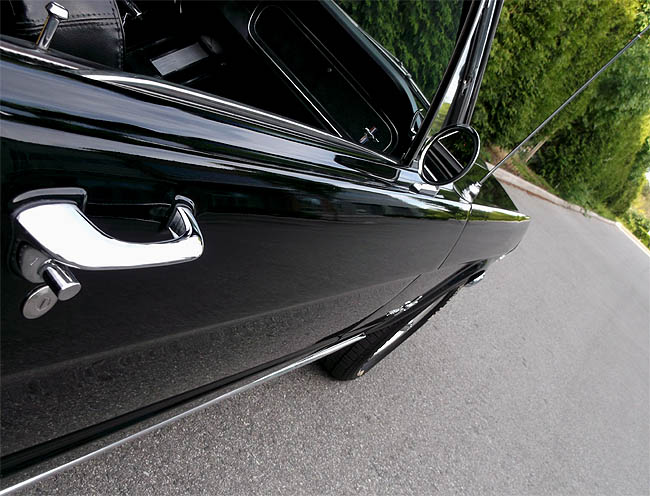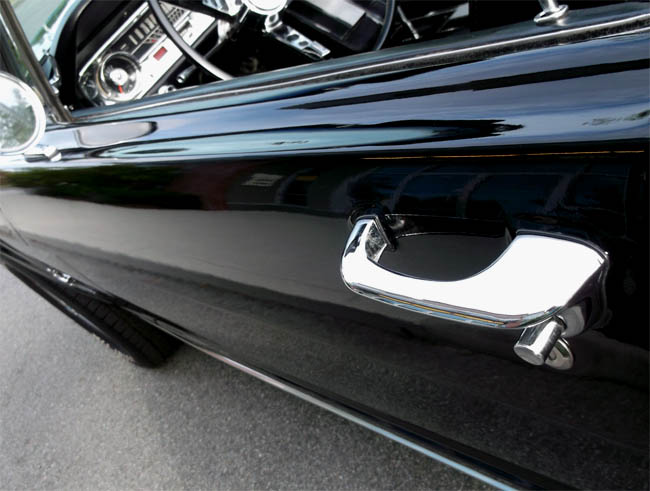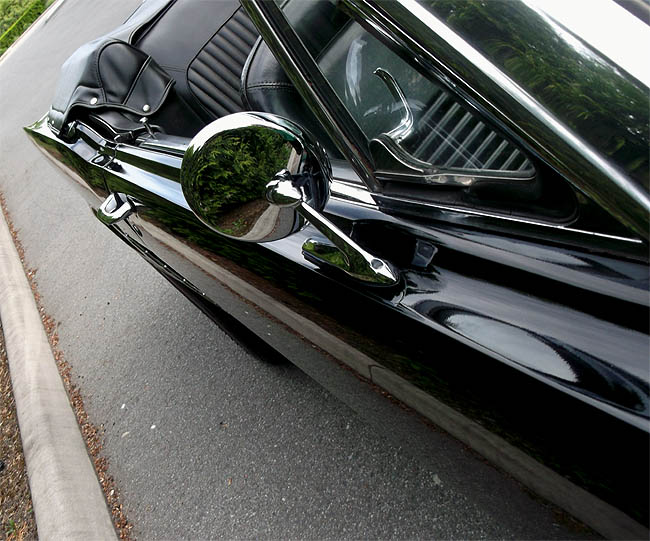 This is a R Plant San Jose built, DSO 71 Los Angeles California sold car wih a build date of September/14/1965 that spent it's life in Southern California until 2014 when it made it's way up to Vancouver. This is a collector owned car that spends its parked time in a climate controlled facillity and comes with receipts and picture documentation for restoration work completed. Feel free to contact us for further information in regards to this particular car at (604) 617-2225 or Email us at detroit60cars@aol.com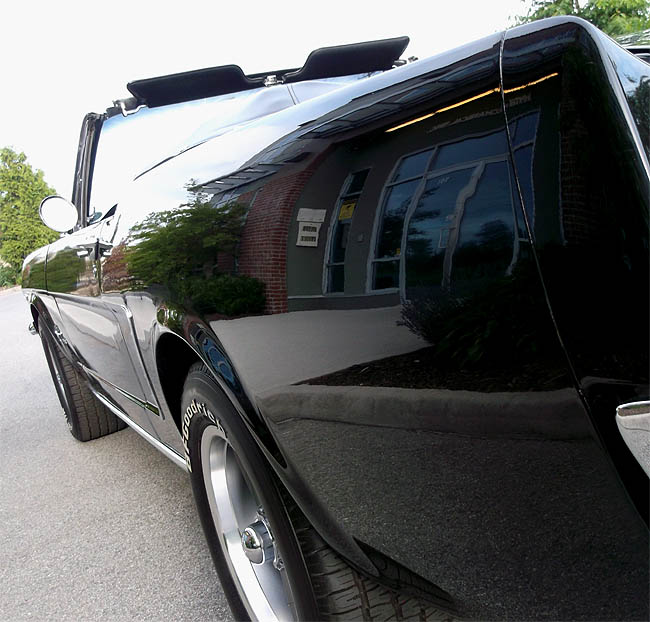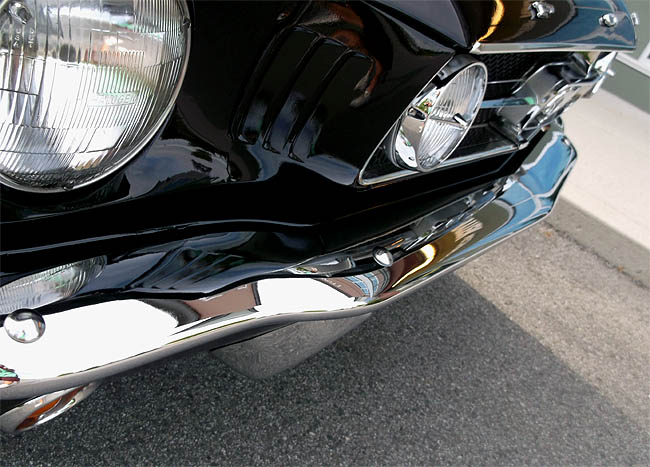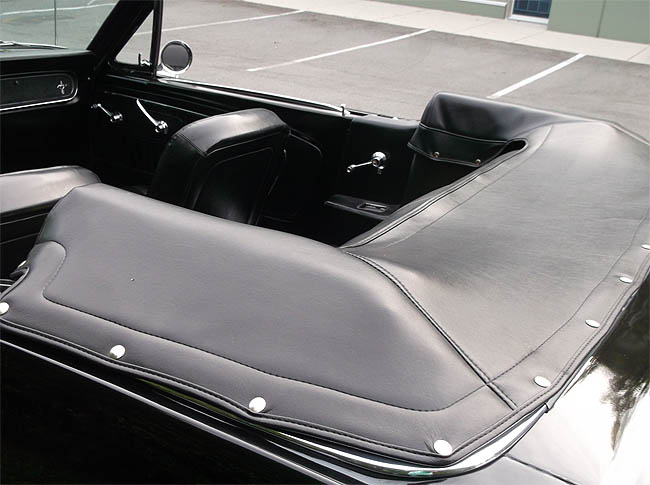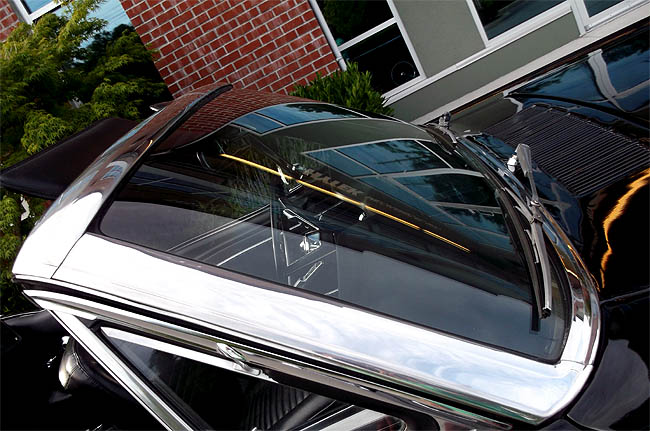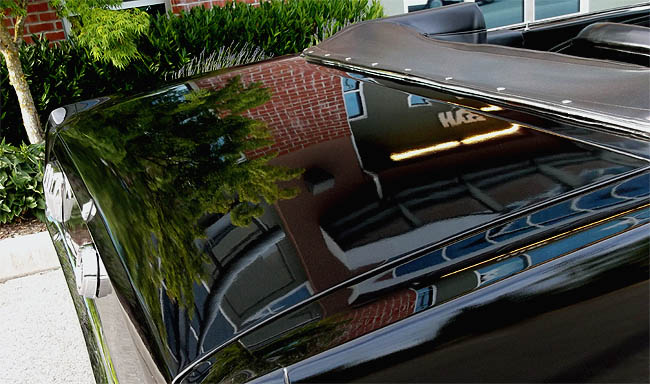 The panel fitment on this Mustang is absolutely spot on with everything lining up perfectly end to end with the result being one of the most arrow straight Raven Black 65 Mustang Convertibles you'll ever see. Gorgeous Base Clear PPG paint and triple plate exterior chrome puts the punctuation on a car that literally looks like a rolling house of mirrors.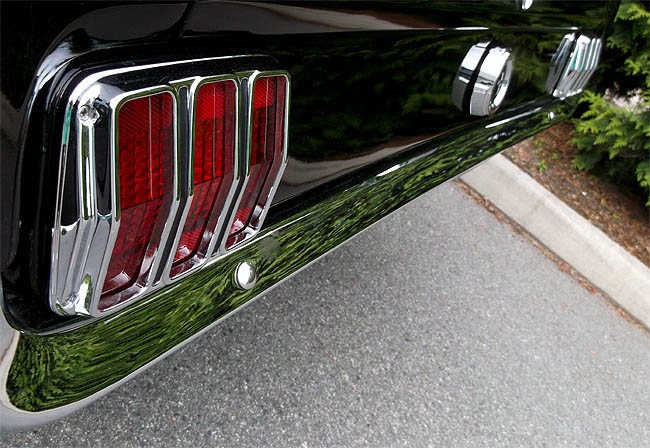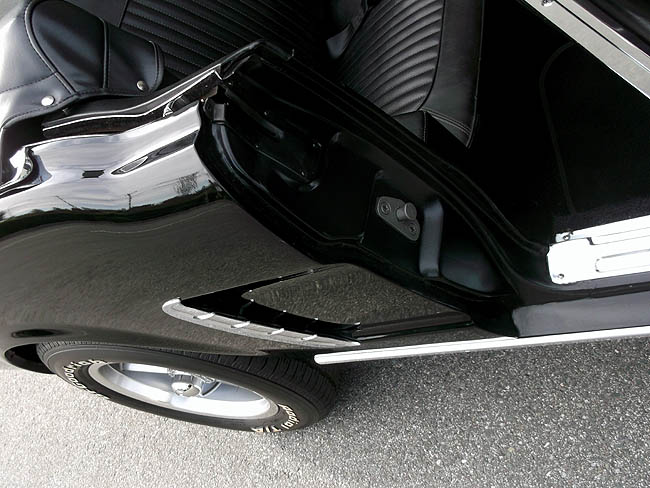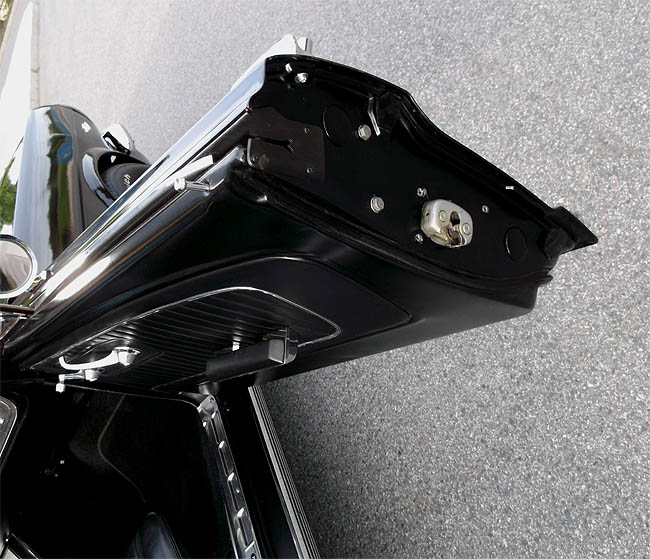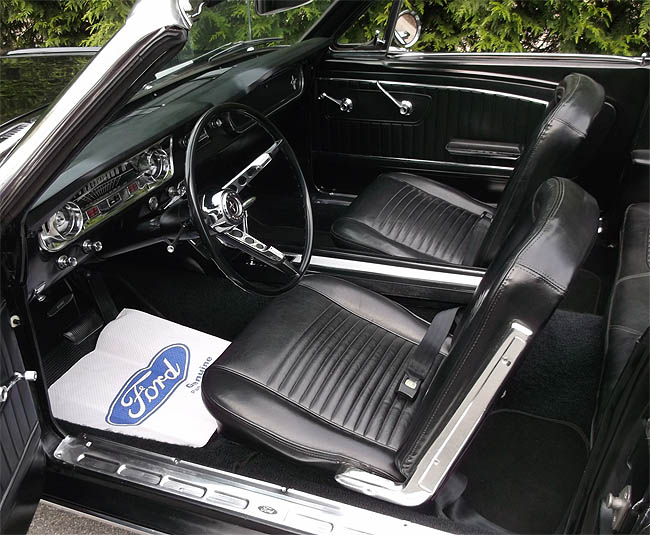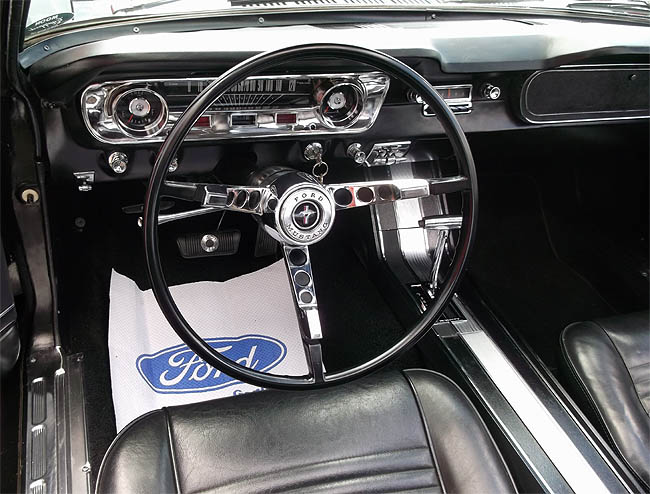 The option list for this interior was factory ordered to reflect a combination of comfort and performance with options that include; Power assist steering, floor console, bucket seats, tinted glass, dual speed wipers, power Disc brakes and Cruise O Matic transmission. Restored in it's original Code 26 Black standard courtesy of Year One, this interior is nothing less than immaculate right through to the dash chrome with everything in working order down to it's original Philco Push-button AM radio.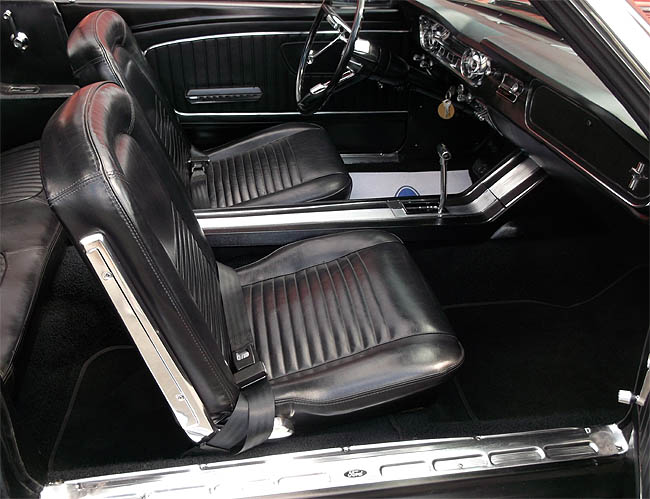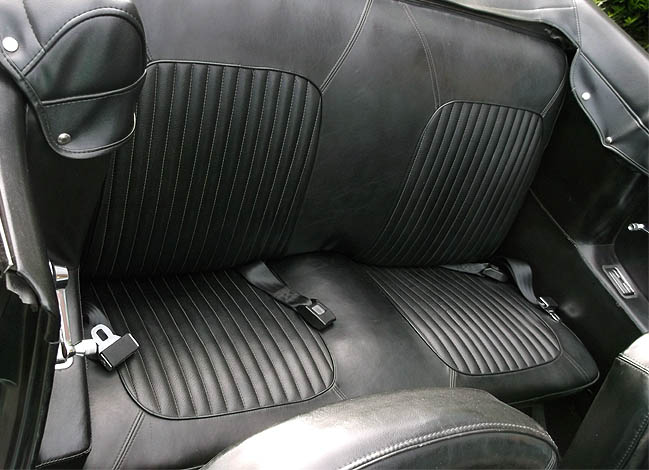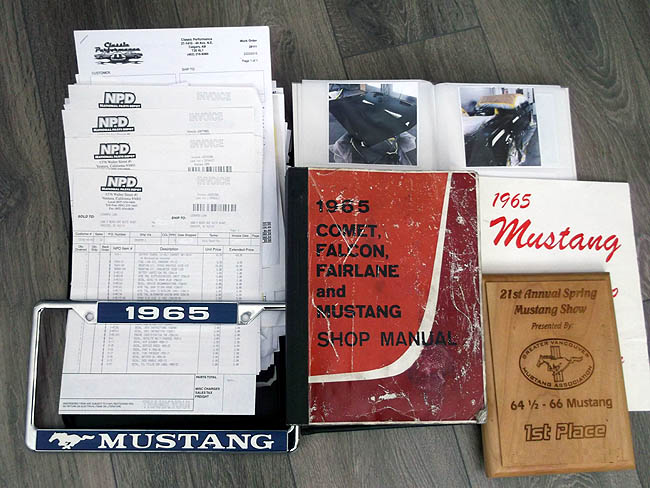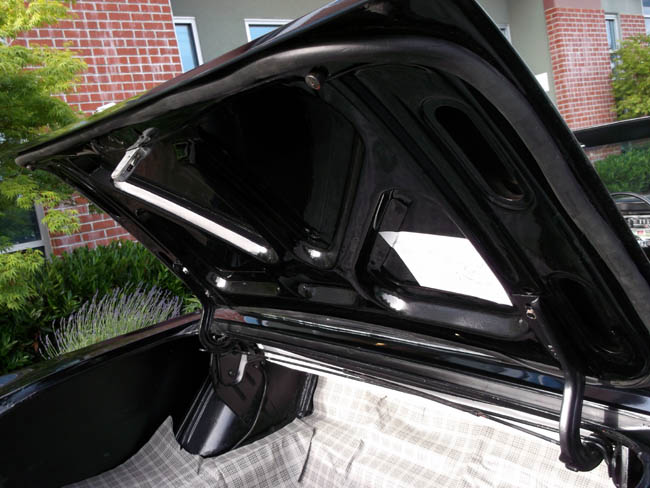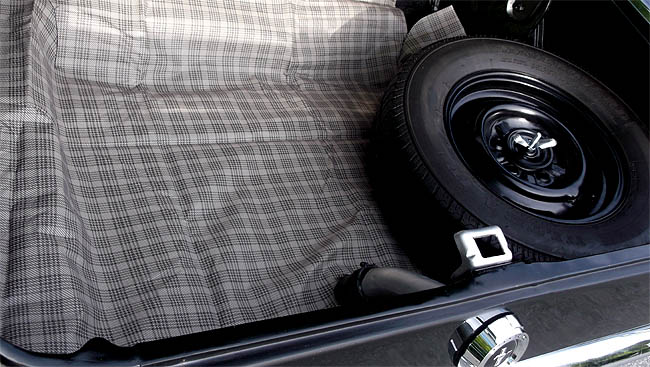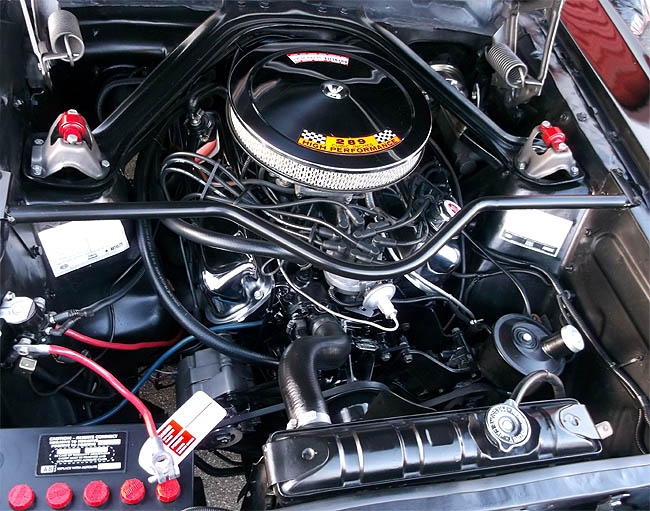 This is the original C Code 289 for the car that's had a no expense spared, professionall build from top to bottom with a $3K bill to show. Every other aspect of this particular drivetrain is original to the car from it's C4 transmission right back to it's 2.89 conventional axle.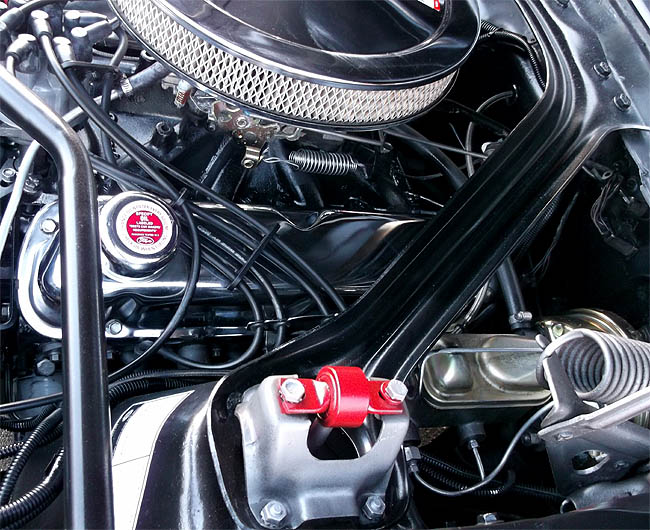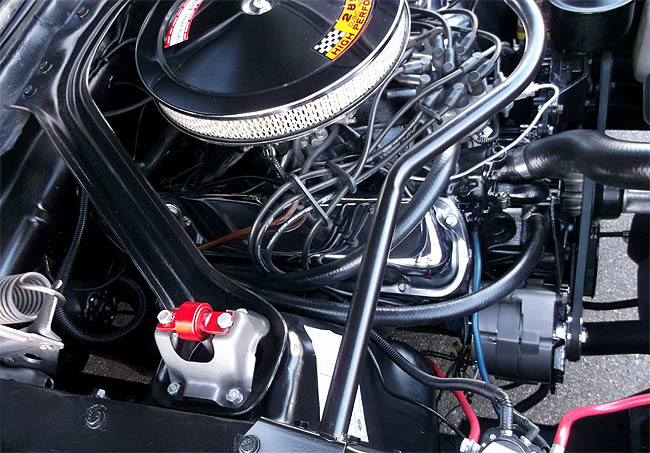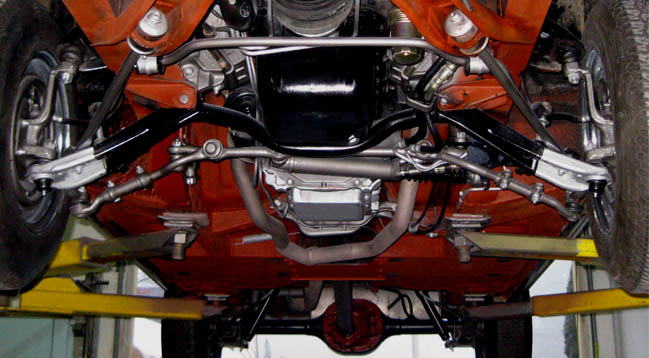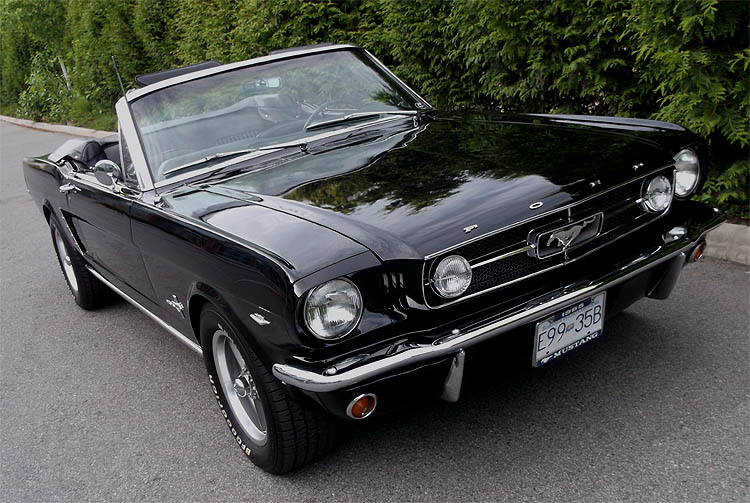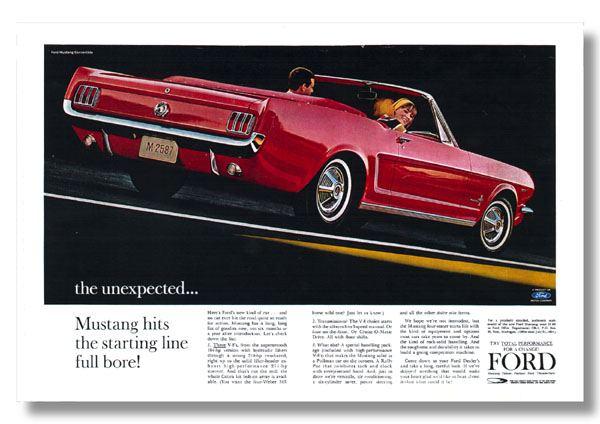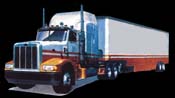 Fast shipping arranged
to anywhere in the world
Contact:
Email: Detroit60cars@aol.com
Business Hours: Monday - Saturday 9am to 5pm Pacific Standard Time. Closed Sundays.
Sales Phone: (604) 617 2225
Copyright 1998 Detroit60.com.