1980 Camaro Z/28


S0LD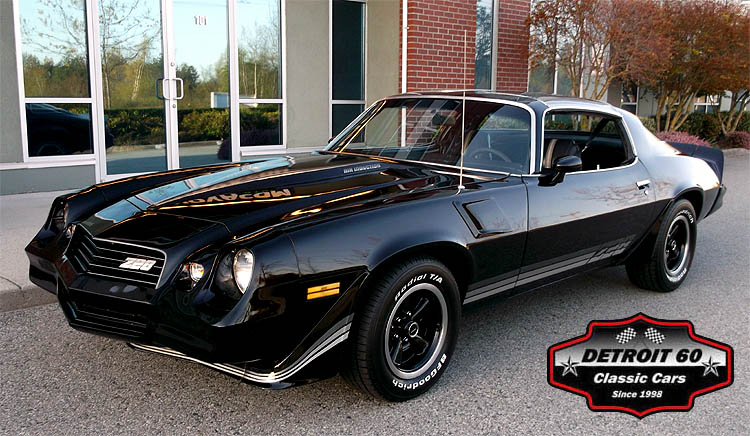 1980 CAMARO Z/28,1P87LAL, 350, Close Ratio M21 4 speed, F41 suspension, Positraction, guage package, factory tach, Air Induction hood, 15X7 color keyed Rallye wheels, power Disc brakes, power steering, front and rear spoilers, power windows, power locks, power antenna, pulse wipers, tilt steering, AM/FM tape player, Day/Night mirror, air conditioning, rear defog, floor console, T- tops, space saver spare, light package, Deluxe interior, retractable seat belts, headlight on warning, underhood light, sport wheel, remote mirror, sport mirrors, adjustable drivers seat back, Black, Black cloth interior, Silver Z/28 stripes,


Chevrolet created a sales steamroller with the Camaro Z/28 that continues running to this day as one of the most desirable performance car icons on the planet. Off the charts wouldn't begin to describe the absolute attention to detail and documentation level of this particular Z/28 that literally looks like it just rolled off the Van Nuys California assembly line. This Z checks off all of the value and desirability check boxes with hi-lights that include; documented 55 factory option car, 33,000 original miles, lifelong West Coast provenance, mirror perfect Base/Clear paint finish, highly detailed undercarraige, showroom new engine bay, original sheet metal, and GM documentation to name a few. And along with all of the visual eye candy, every effort was made to make this this Van Nuys dream run and drive as good as it looks with everything mechanically sorted and in perfect working order right down to its factory issue Harrison air conditioner.
The Camaro Z/28 delivered a high level of drivability that no other car could match in 1980 because of it's long list of performance and convenience options. This particular Camaro Z/28 is a full option car that leaves absolutely nothing off the order sheet for 1980 with factory options that include; LM-1 350 engine, M21 close ratio 4 speed (rare), specialized performance exhaust system, F41 Performance suspension, U14 guage package, Solenoid air induction system, 15X7 Rallye wheels, all power options, air conditioning, intermittent wipers, factory tach, disc brakes, glass T tops, the list goes on (see documentation). As well this is a June/5/ 1980 built, Van Nuys California produced Z/28 sold new at Cornell Chevrolet in Victoria BC and still retains it's original Van Nuys issue sheet metal and includes certified GM Canada documentation to verify it's factory issue options and original point of purchase dealership. From it's condition level to it's authenticity, as a complete package this is one of the best examples of a second generation Z/28 you'll find anywhere. In short a five star collectible for the serious buyer. SOLD Private sale by appointment only. Our service team will ensure that your car will leave to you turn key and professionaly detailed with all the necessary paperwork to register the car anywhere in North America. We can assist in all aspects of worldwide shipping. Buyers are always encouraged to call us direct to answer questions or to assist with purchase arrangements at (604) 617 2225 or Email us at detroit60cars@aol.com. Terms and conditions: Vehicle is sold as is with no warranty implied unless otherwise stated in the description.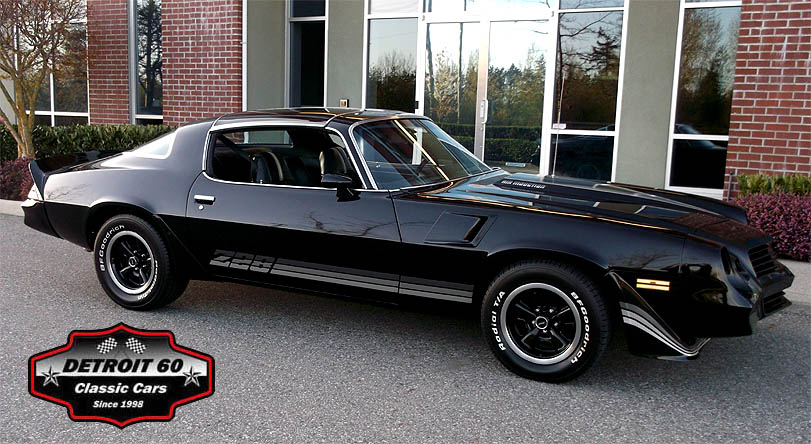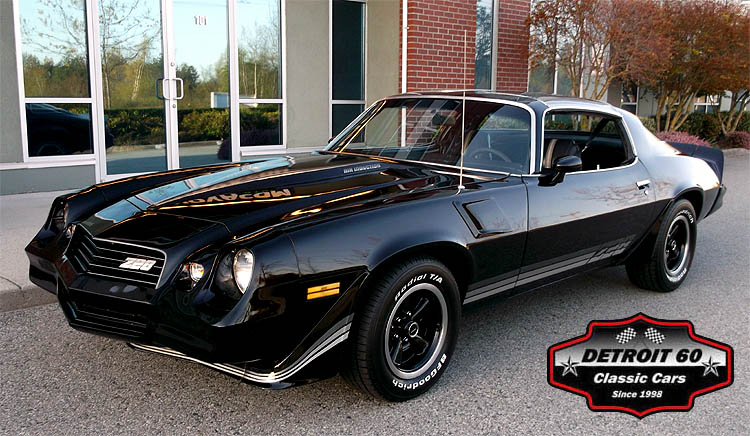 Look up perfection in the Z/28 unabridged dictionary and you'll likely find a picture of this particular 1980 Z next to the definition. This is a GM documented, Van Nuys California Z/28 that's one of 3200 M21 4 speeds produced for 1980, but whatever the numbers are, the collectibility and long term value for this particular Camaro is absolutely off the charts.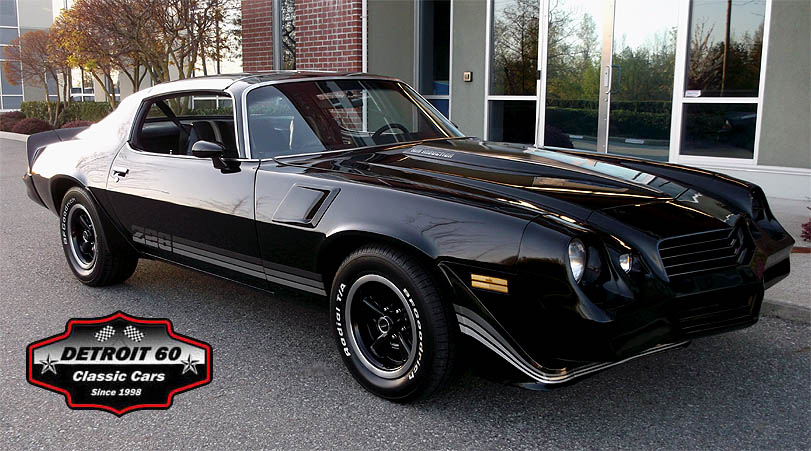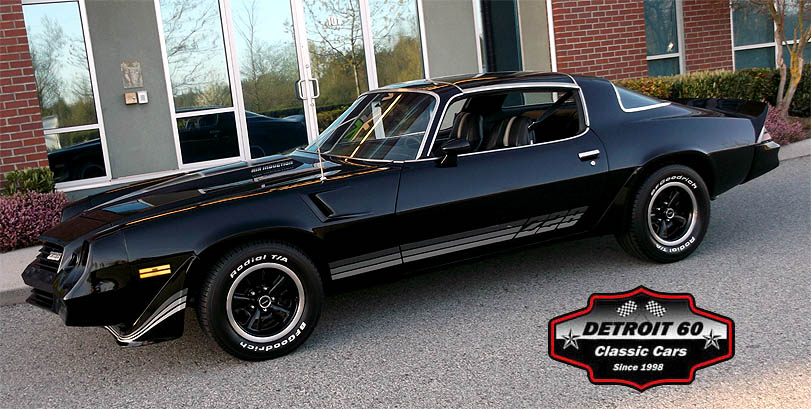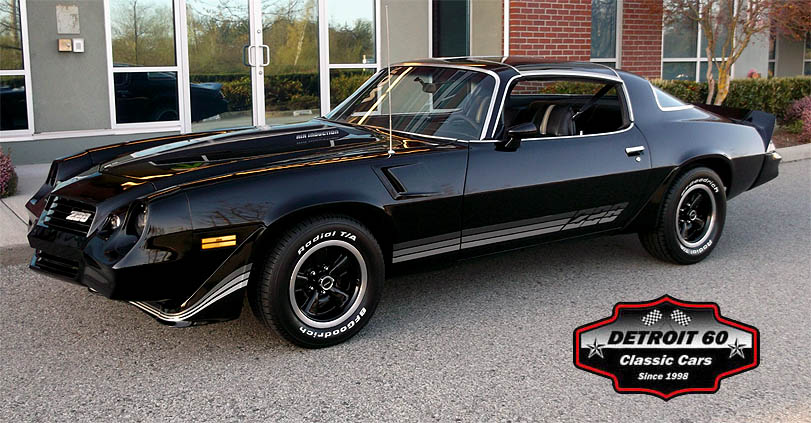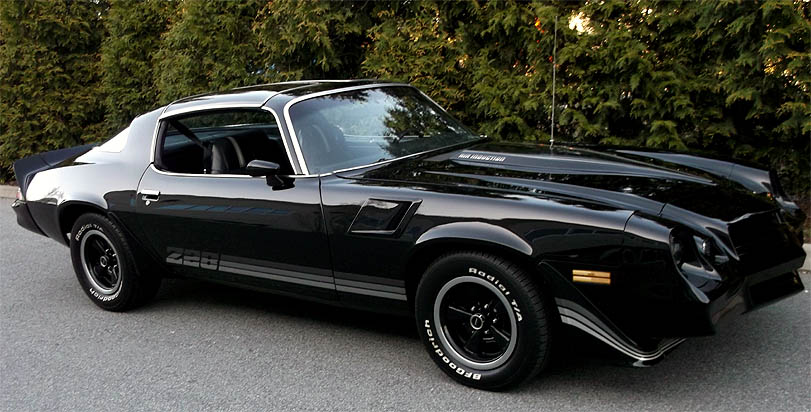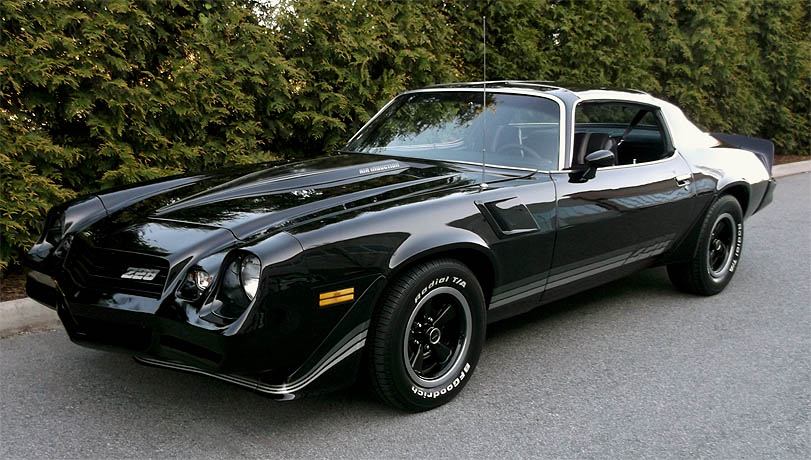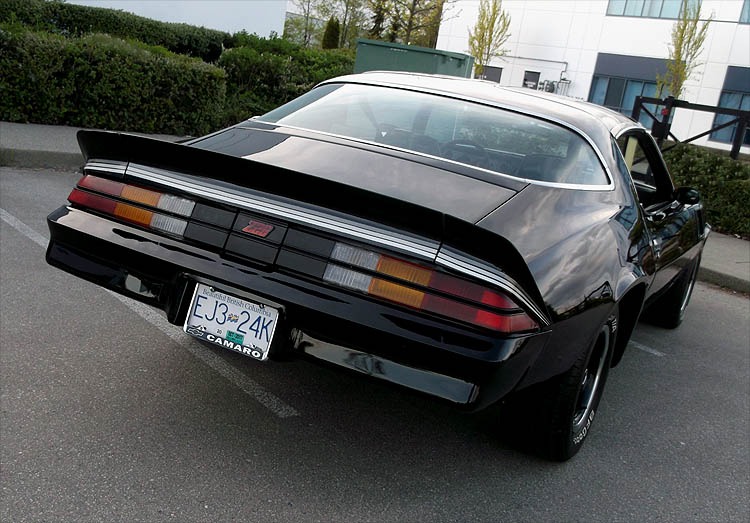 The Camaro Z/28 was a quantum leap in all around drivability because of it's performance upgrades for 1980. Performance enhancements for the 1980 Z/28 include; Corvette derived LM-1 engine, 5000RPM redline, solenoid activated air induction hood, cowl induction air cleaner, functional fender ports, new grill, aerodynamic enhancements and dual resonator exhaust replaces the restrictive transverse system. This is a fully sorted, drive anywhere, show anytime car that runs and drives as good as did the day it left the Cornell Chevrolet showroom floor in 1980.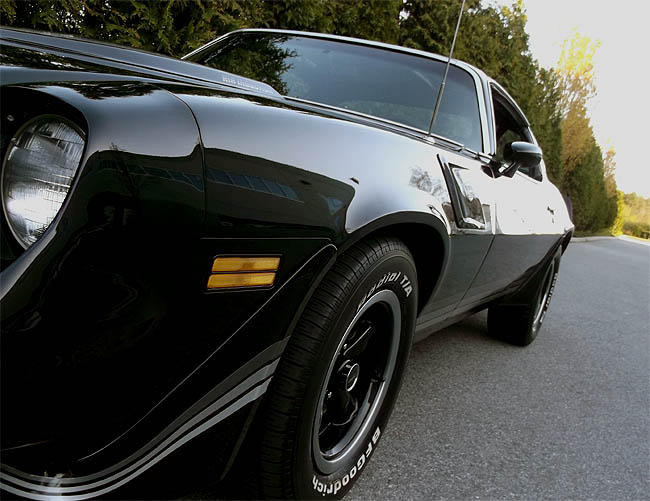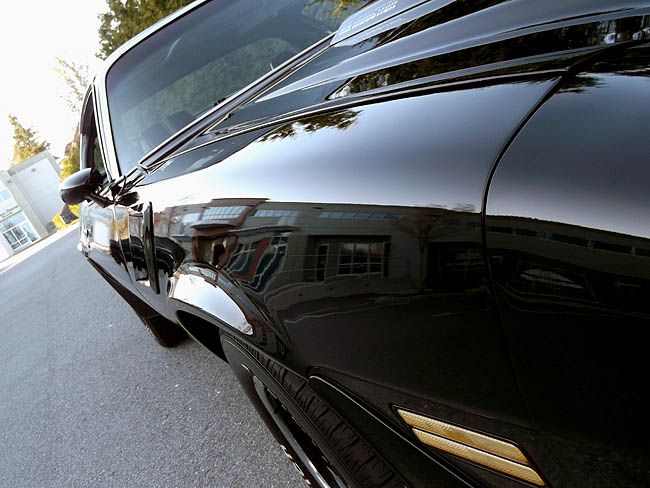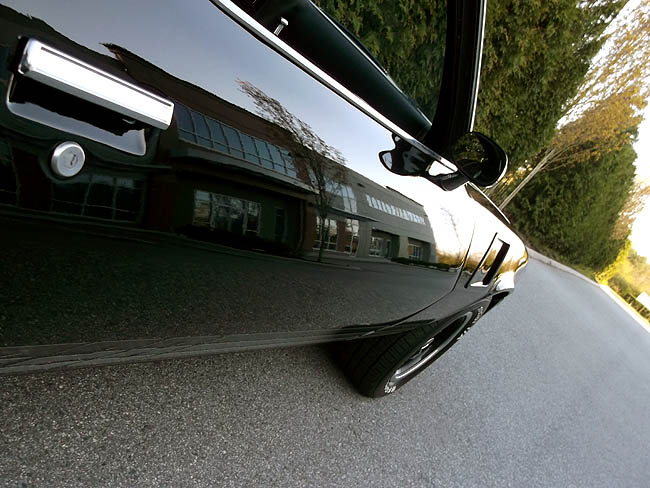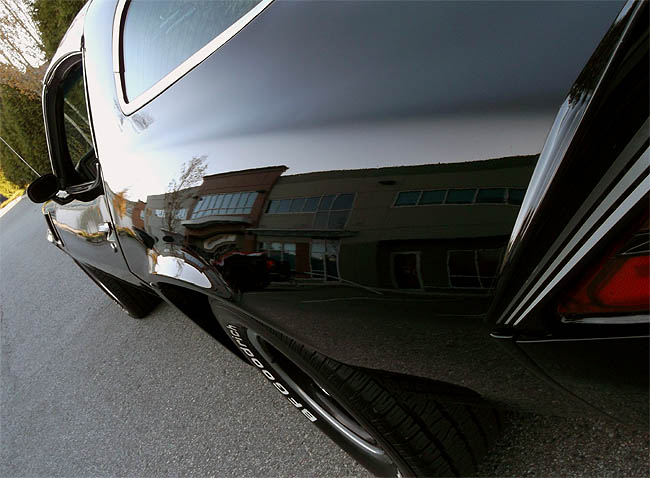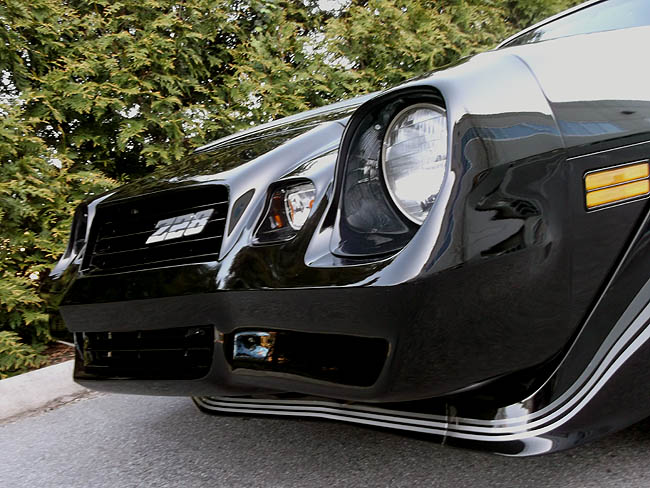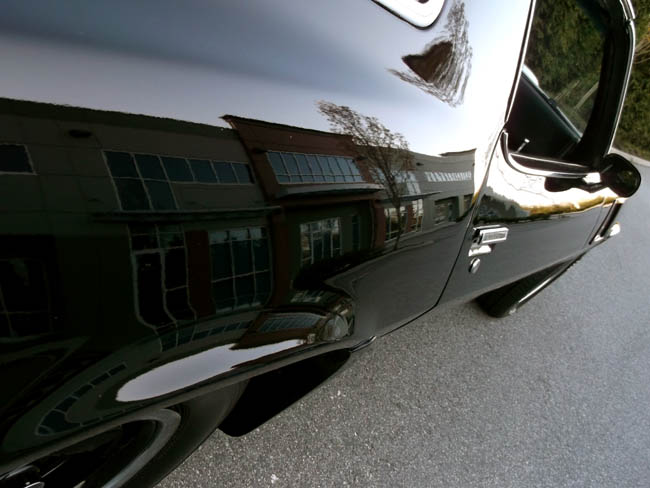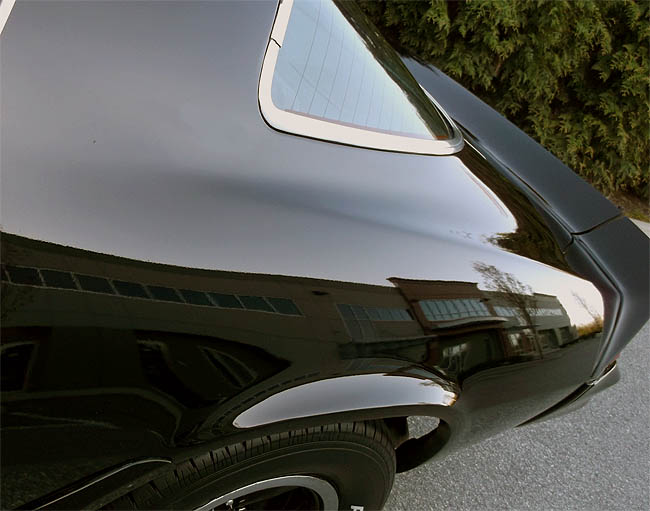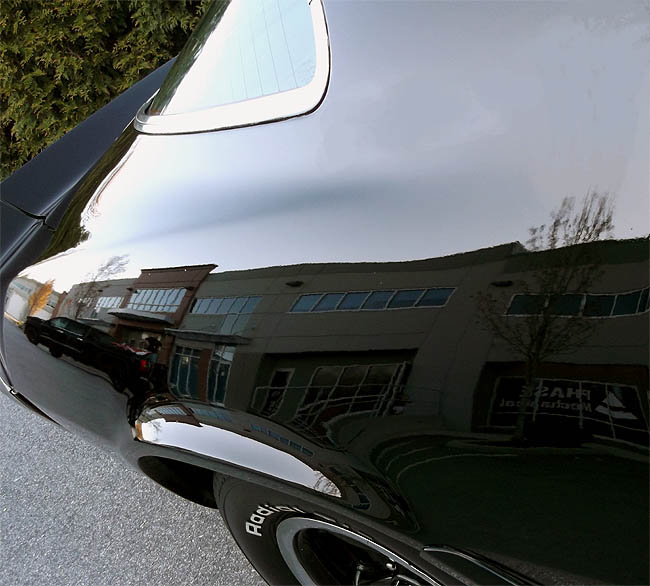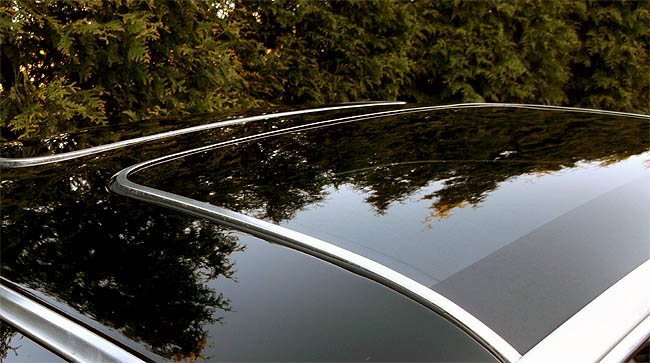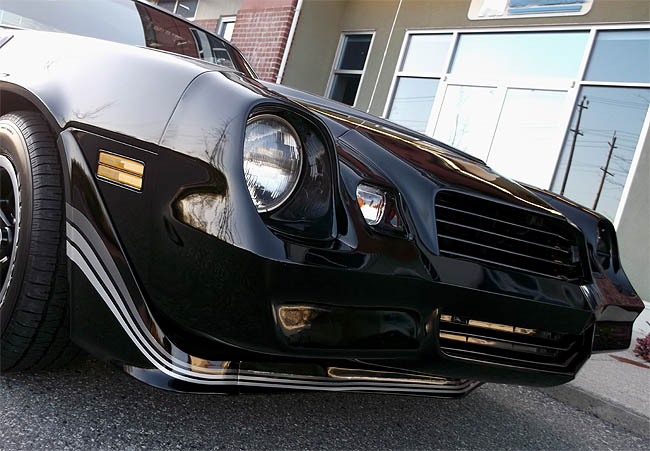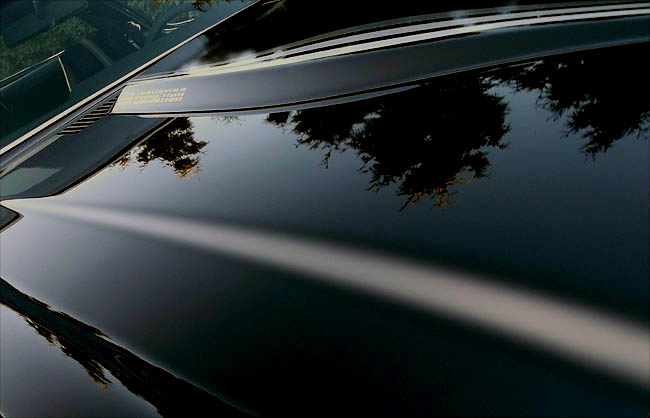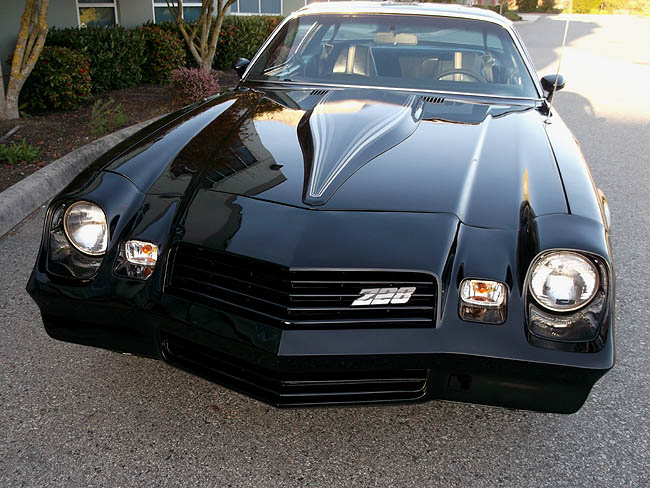 This is a Van Nuys California built Z/28 with a production date of June/5/1980 that was sold new at Cornell Chev Olds Ltd. in Victoria B.C. This Z/28 retains all of it's original GM issue sheet metal and aside from a color change (originally Dark Claret) this Camaro is accurate to the way it left the dealership in 1980 right down to it's Black Deluxe interior. And along with being a trophy level show piece, this is a fully sorted car that runs an drives like an absolute dream. feel free to contact us for further information in regards to this Z/28 @ (604) 617- 2225 or Email us at detroit60cars@aol.com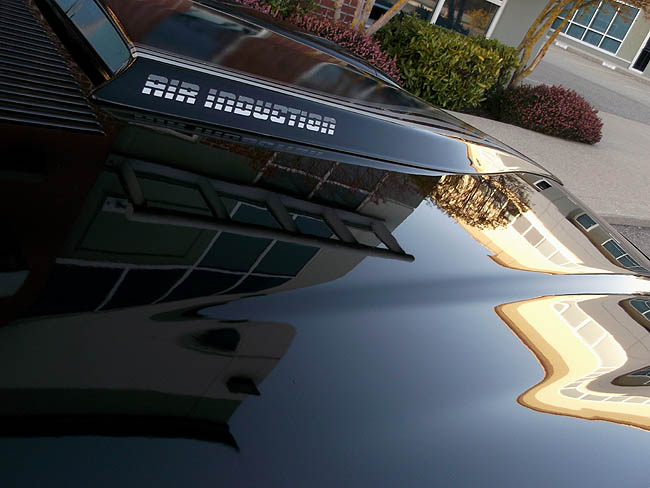 Meticulous attention to detail was given to every exterior component on this particular Z/28 including the paint finish that literally looks like a house of mirrors right through to the underside of the trunk lid. As well this is a lifelong West Coast car and true to form still wears most of it's original California sheet metal and Van Nuys issue cowl tag.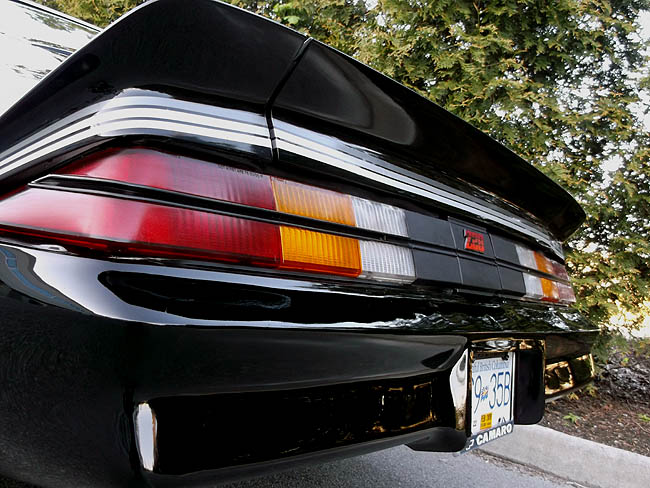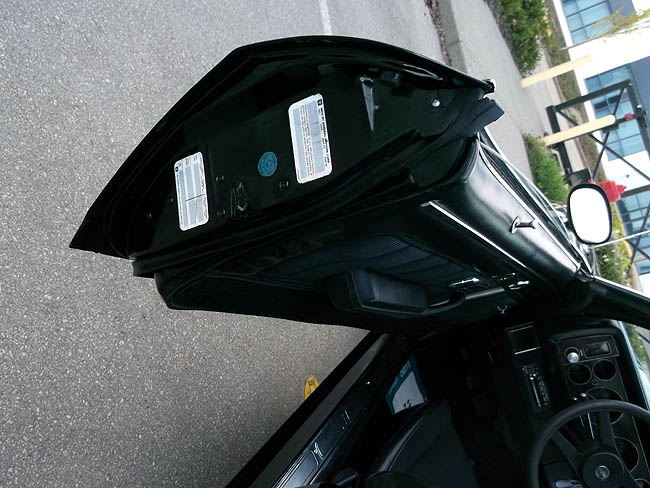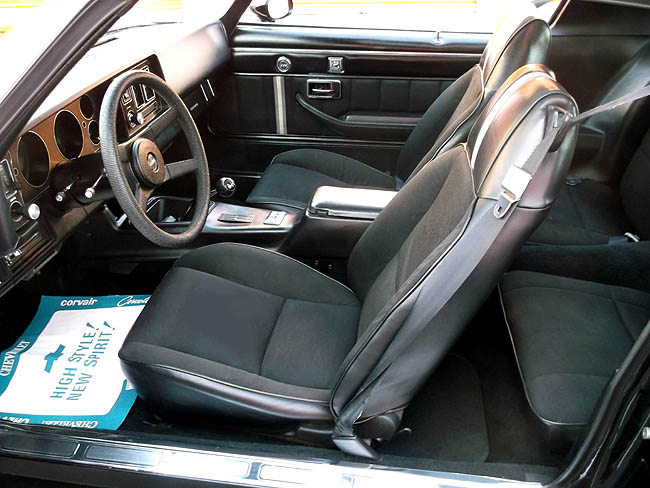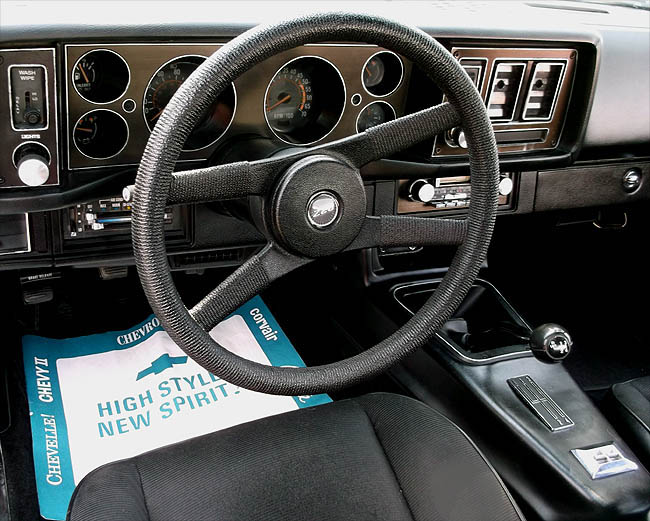 Choosing from the Camaro Z/28 RPO sheet you could get any combination of performance and convenience options in 1980. This interior is loaded to the absolute max with all of the requisite Z/28 RPO bells and whistles some of which include; C60 air conditioning, all power options, tilt steering, pulse wipers, factory tach, floor console, Fisher glass T- tops, Deluxe custom interior, interior decor/quiet sound group, U14 special instrumentation, AN6 drivers seat adjustable back, YR1 Custom front seat build up, TR9 lamp group, AM/FM Stereo tape player and desirable M21 close ratio 4 speed.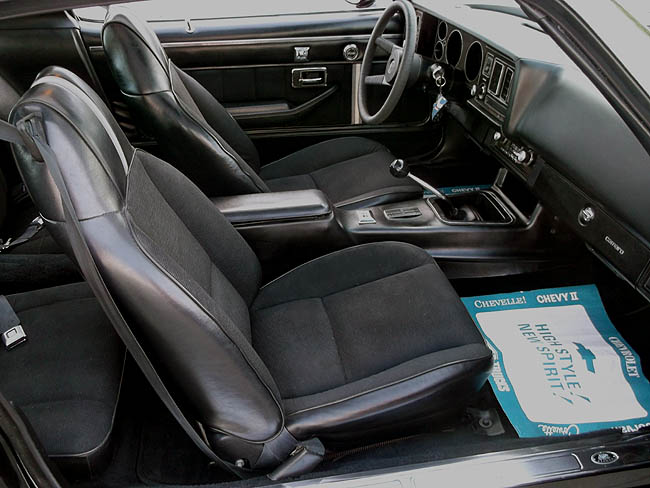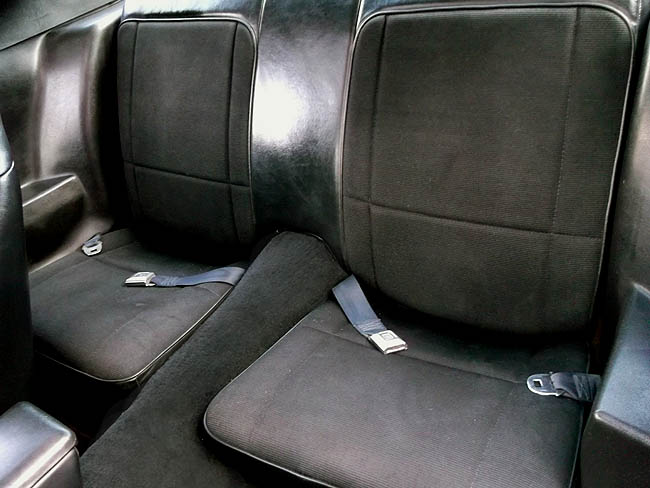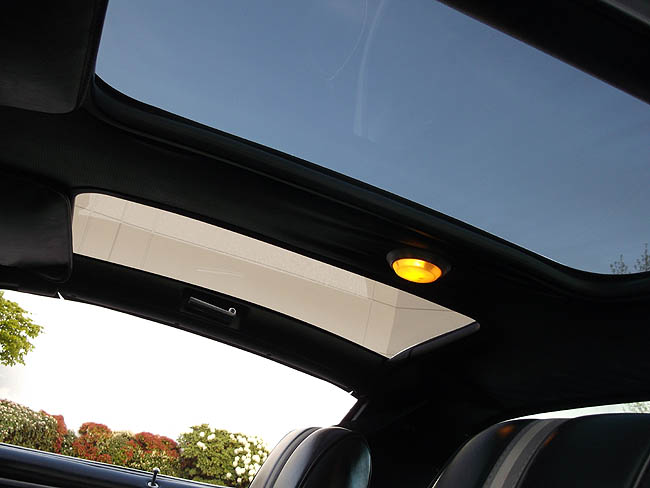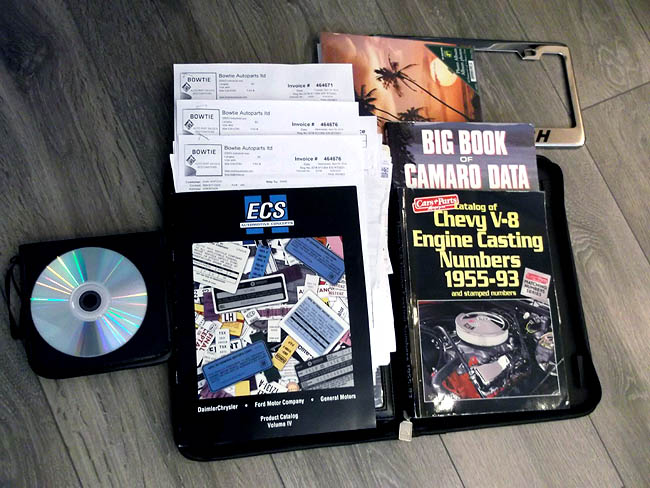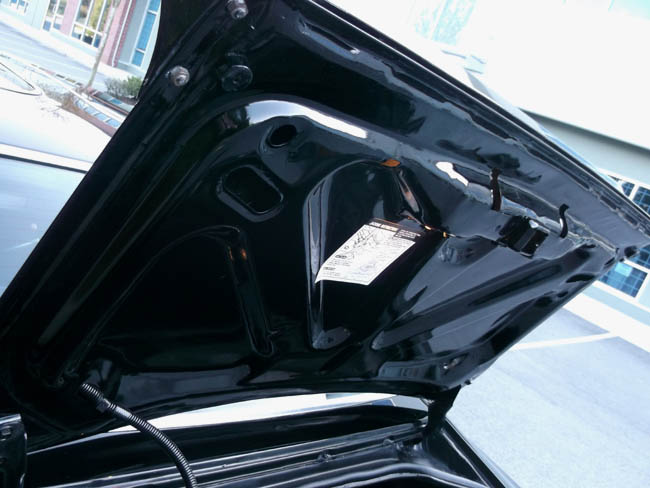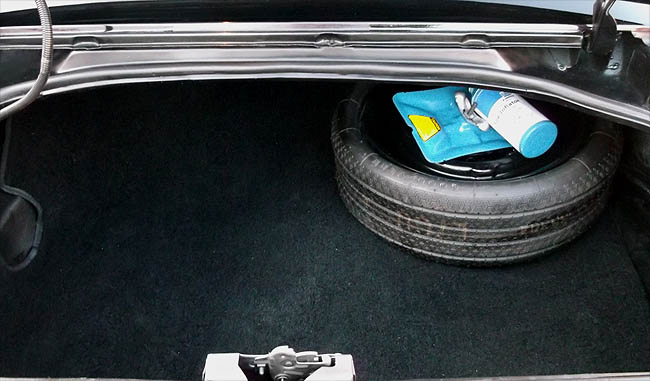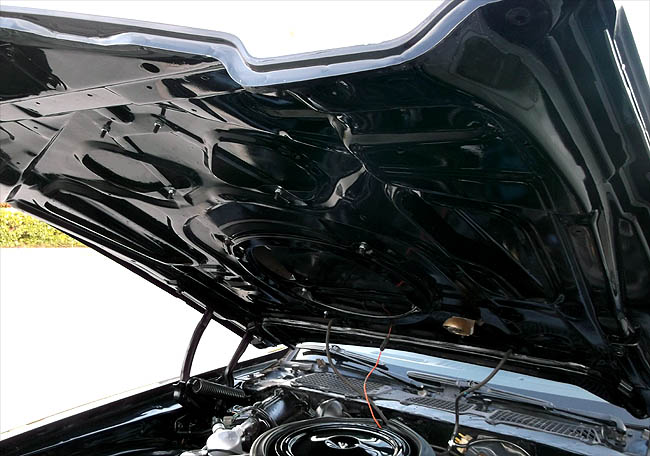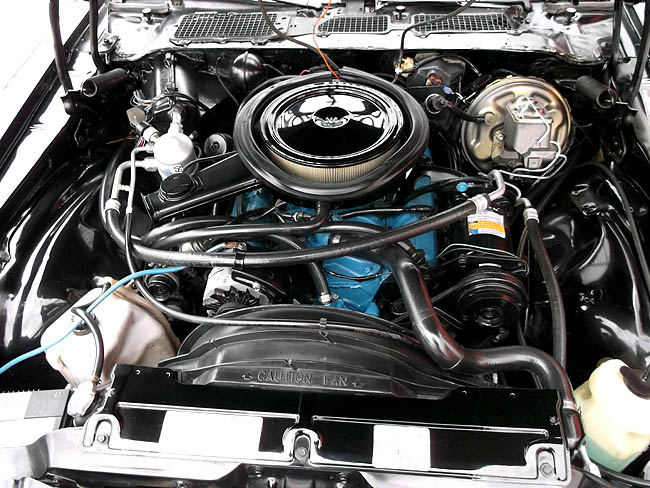 This is engine has been rebuilt to absolute stock standards everything else in this engine bay showroom new and date coded right down to its original issue Rochester Quadra Jet 4V carburetor. Every other aspect of this drivetrain original to the car from its Muncie 4 speed transmission right back to it's 3.08 Positraction axle.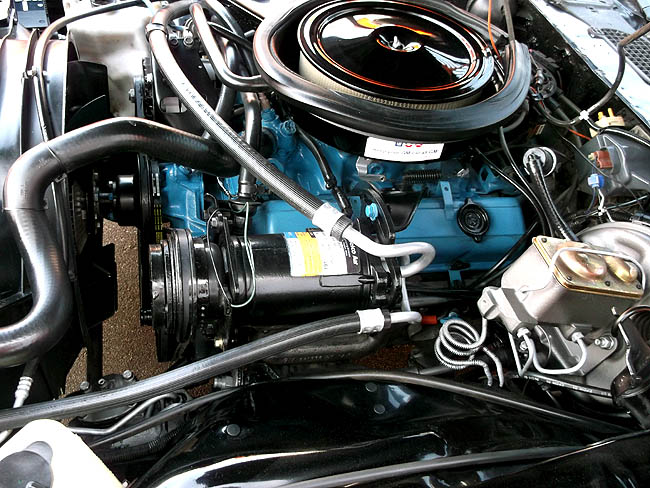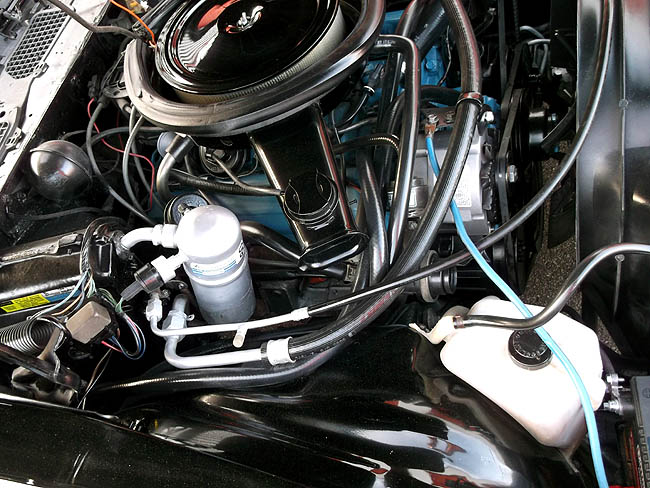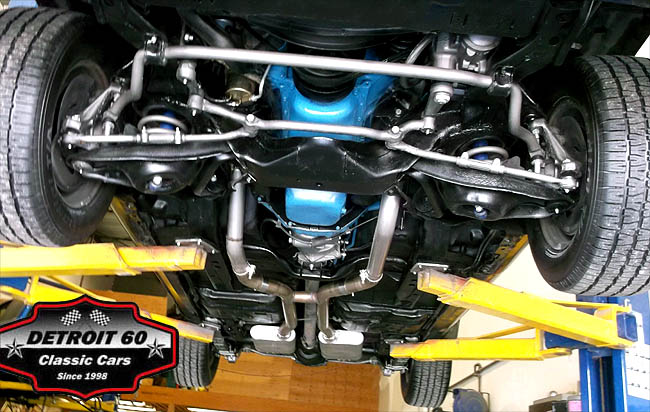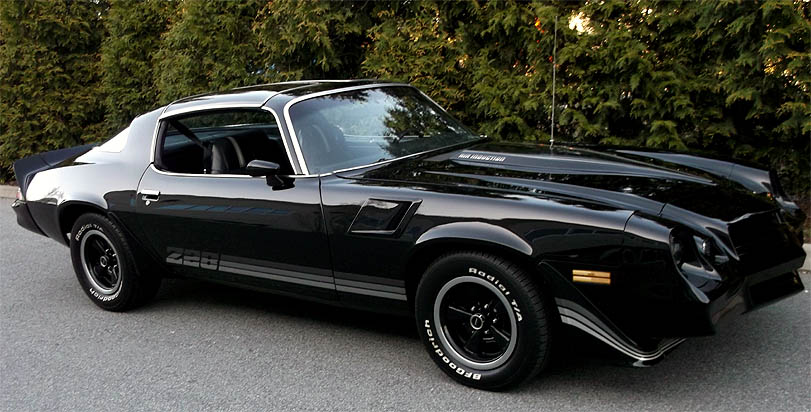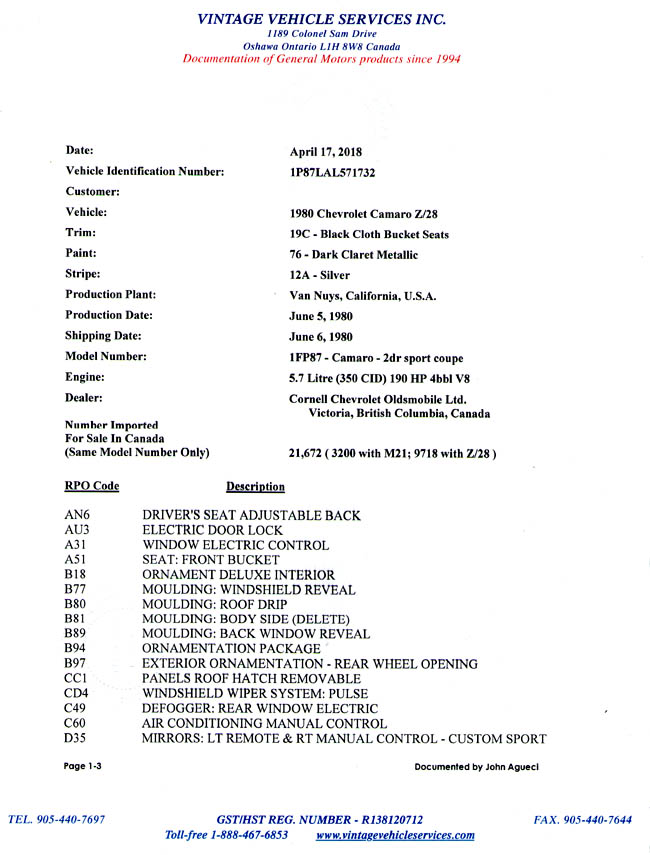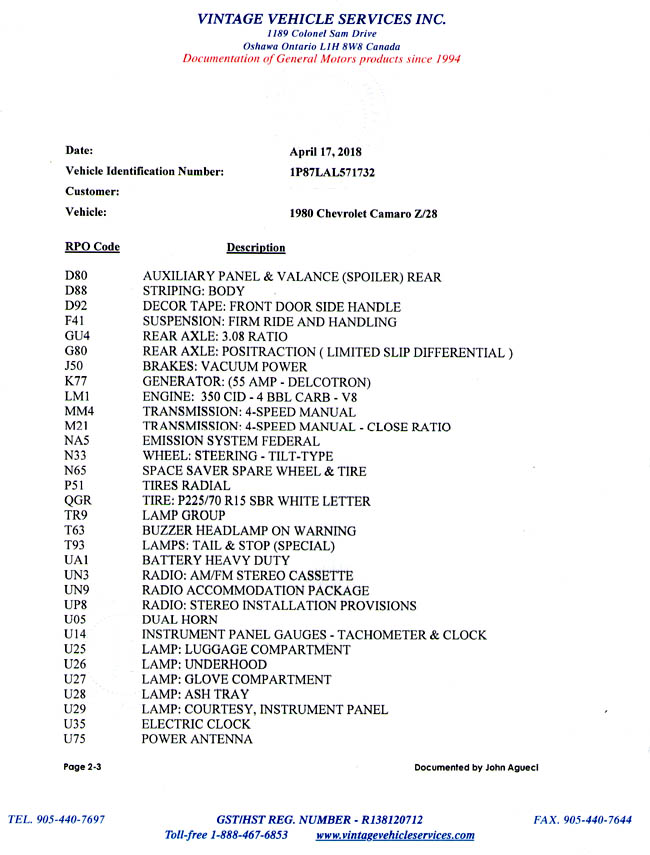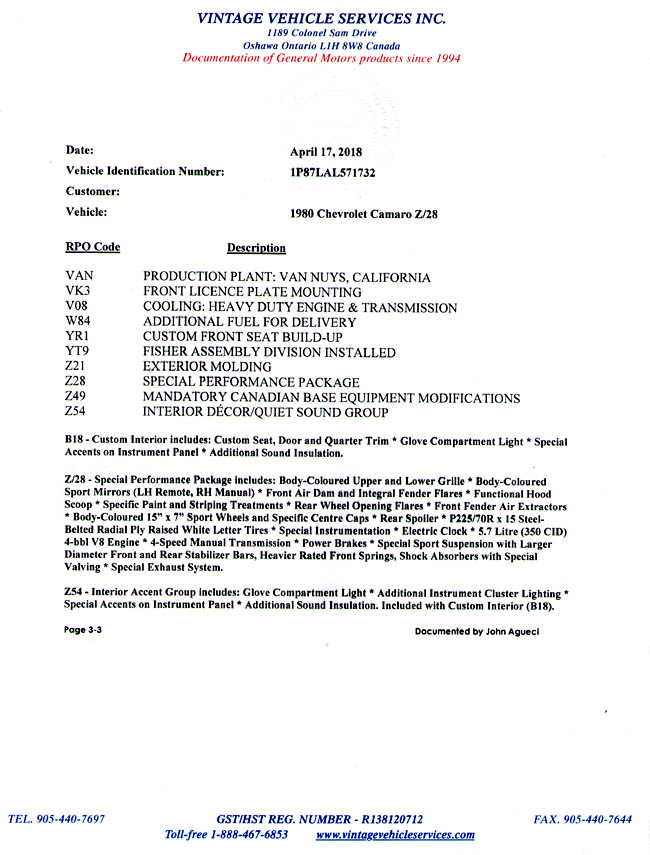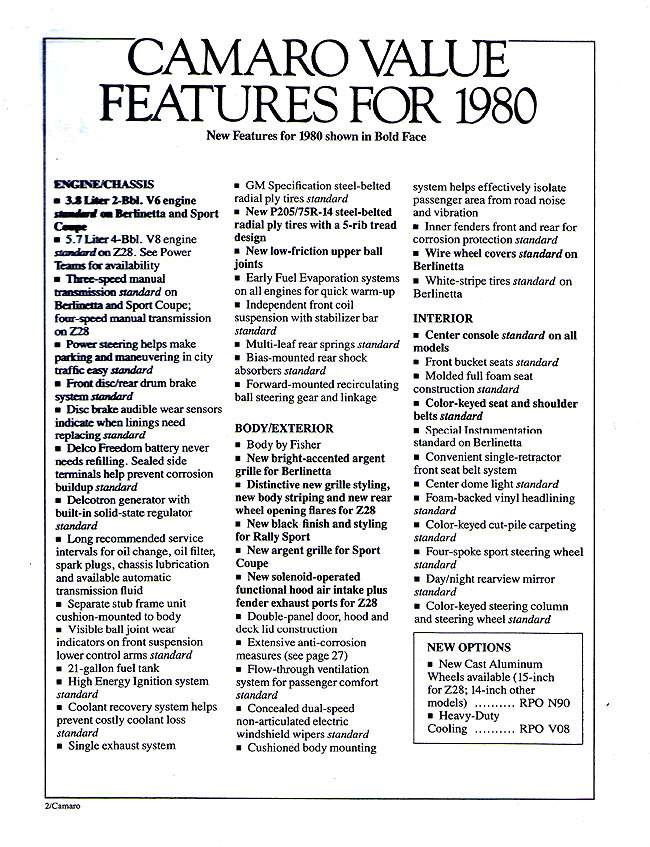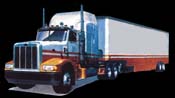 Fast shipping arranged
to anywhere in the world
Contact:
Email: Detroit60cars@aol.com
Business Hours: Monday - Saturday 9am to 5pm Pacific Standard Time. Closed Sundays.
Sales Phone: (604) 617 2225
Copyright 1998 Detroit60.com.