1966 Shelby GT 350H Tribute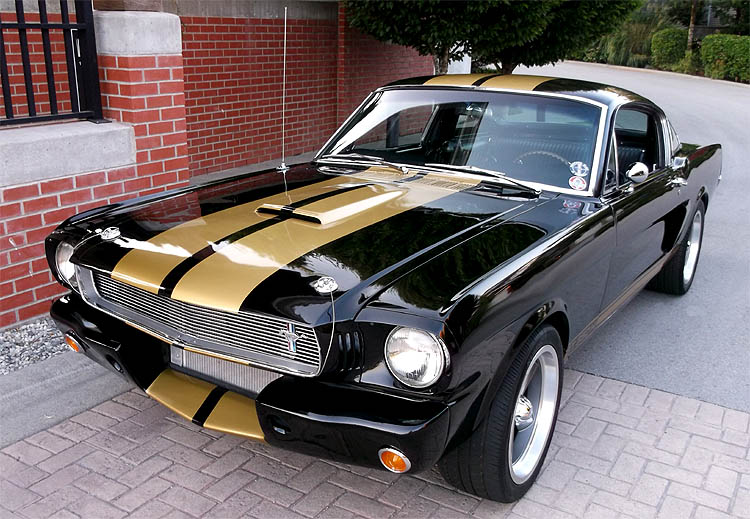 1966 SHELBY GT 350H TRIBUTE, 289/300 HP 4V, Tremac 5 speed, Limited Slip axle, power steering, competition handling package, Hotchkis suspension, 4 wheel Disc brakes, 5 dial guage package, R Type front valence, fiberglass brake vents, Tri -Y headers, lowered A Arms, fiberglass Shelby hood, hood tie downs, Cobra Tach, Plexi glass quarter windows, Rotunda mirrors, Shelby wood wheel, deluxe Pony interior, Sport Deck rear seat, day/night mirror, 2 speed wipers, visibilty group, tinted glass, Torque Thrust wheels, Raven Black, Black interior, Hertz Gold Lemans Stripes.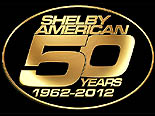 Shelby American's Mustang performance brigade was at it's zenith by the mid sixties with the production of the iconic
Hertz GT350
.
No expense spared with precise attention to detail right through to it's oxide primered floors, this Shelby tribute can be summed up in two words....absolutely outstanding. All of the high standards you would expect to find on a top level show car are evident on this particular Tribute with hi-lites that include; blueprinted to Shelby spec drivetrain, pristine PPG Base/Clear paint finish, like new interior, highly detailed undercarriage, picture documented restoration and desirable R plant San Jose California build to name a few. As well with only test miles driven since completion, this car runs and drives like an absolute dream with everything in working order right through to its in dash AM radio.
Shelby American's engineering department knew a thing or two about making cars go fast with the Hertz GT350 that featured performance capabilities close to an SCCA race car right off the showroom floor. This particular Hertz Tribute was restored with a perfect combination of original style and modern day performance upgrades some of which include; Built to K Code spec 289 engine, Temac 5 speed transmission, specialized 3.89:1 limited slip 9" rear axle, Baer 4 wheel Disc brake system, H-Pipe exhaust, Tri -Y headers, Hi-Rise aluminum intake, Aircraft safety belts, lightweight fiberglass hood and brake vents, Monte-Carlo bar, lightweight quarter glass, lowered front A arms, quick response steering, talbot mirrors, and dash mounted Cobra tach to name a few. As well this was a desirable Mustang from day one being an original R Plant, Raven Black, 289, top loader 4 speed, black Decor interior Fastback that retains most of it's California sheet metal and includes picture documentation and receipts for restoration work completed. From it's curb appeal to it's condition level, this Mustang is the benchmark for a turn- key classic car and at less that half the cost of an actual Shelby GT350H this is your opportunity to get into the sixties supercar mix minus the $200K price tag. An excellent addition to any early Mustang collection for the serious buyer. Price; $67,000.00 EURO Car is currently located in Madrid, Spain. Private sale by appointment only. Our service team will ensure that your car will leave to you turn key and professionaly detailed with all the necessary paperwork to register the car anywhere in North America. We can assist in all aspects of worldwide shipping. Buyers are always encouraged to call us direct to answer questions or to assist with purchase arrangements at (604) 617 2225 or Email us at detroit60cars@aol.com Terms and conditions: Vehicle is sold as is with no warranty implied unless otherwise stated in the description.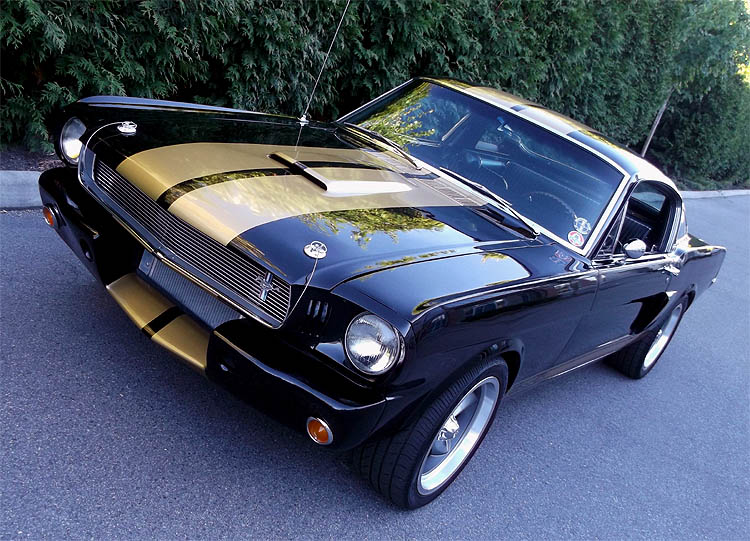 The gold standard for style and perfomance the Shelby Mustang continues to set records as the longest running classic car icon on the planet. From it's SCCA exterior package to it's Trans Am soundtrack, this Mustang wouldn't look out of place sitting on the starting line at Watkins Glen.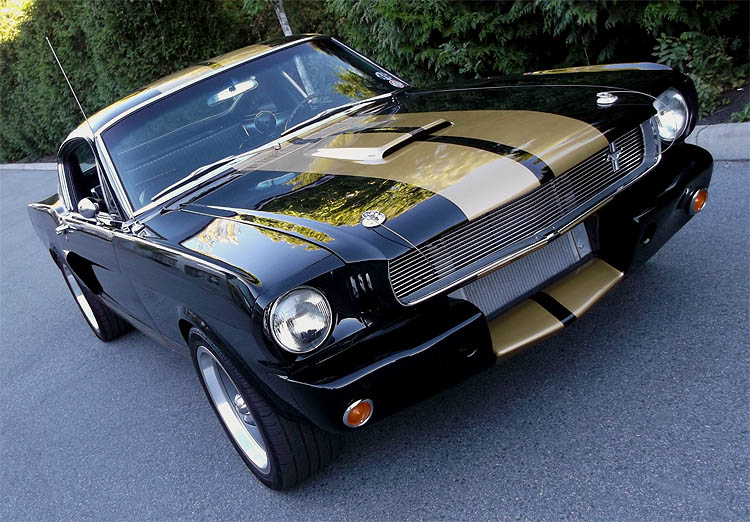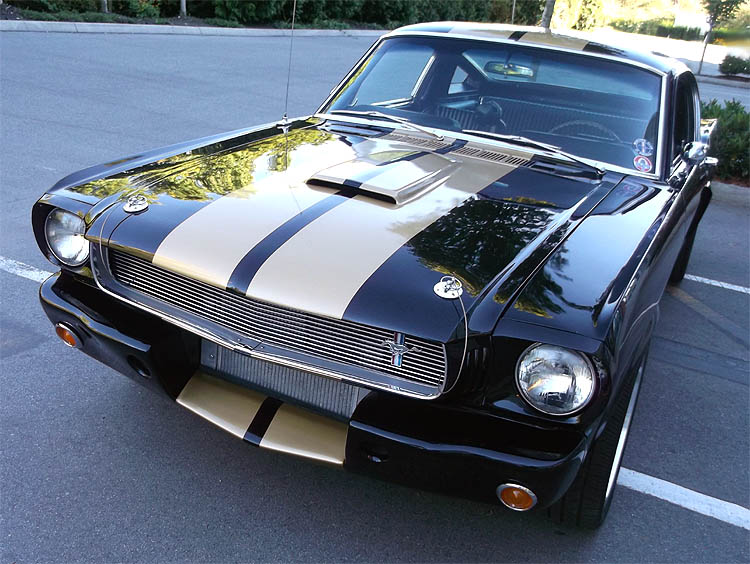 This particular Tribute was restored to mirror the original Hertz Shelby's drivability alongside modern day performance upgrades some of which include; built to K Code specifications 289, fiberglass Shelby hood, close ratio Tremac 5 speed transmission, 715 Holley carburetor, Baer 4 wheel Disc brake system, specialized Shelby suspension with lowered upper control arms, specialized coils, aluminized H-Pipe exhaust, performance ratio posi-traction rear axle, the list goes on. Restored to deliver road race like handling with a mix of NOS and aftermarket parts this Shelby sticks to the road like an electro-magnet.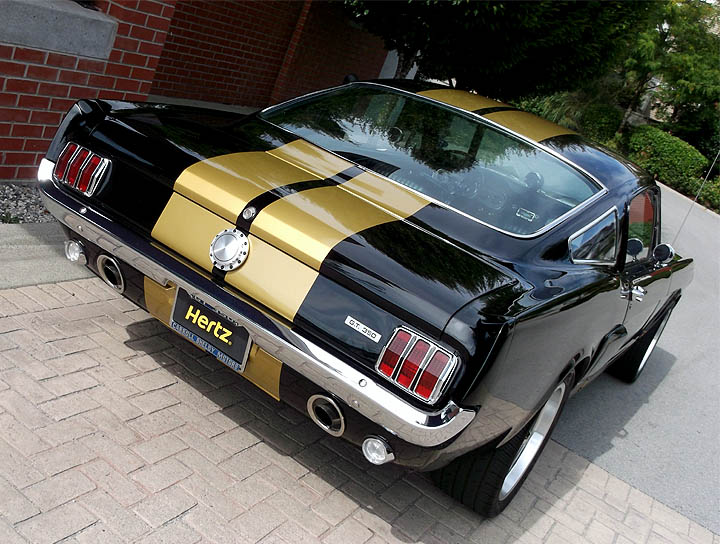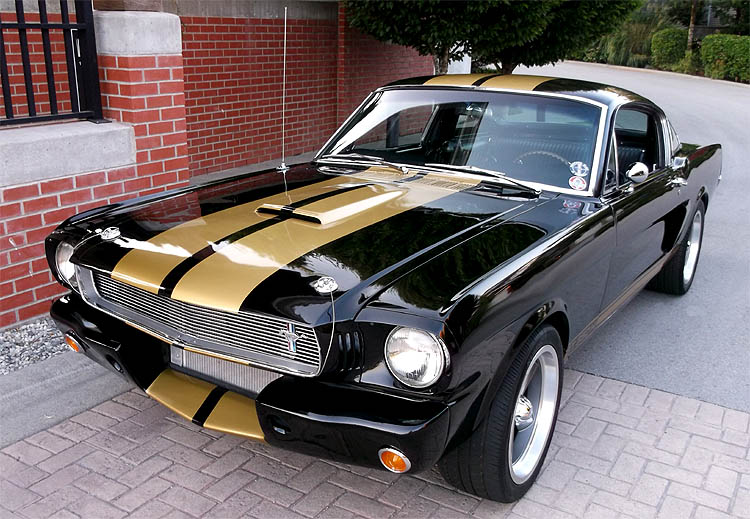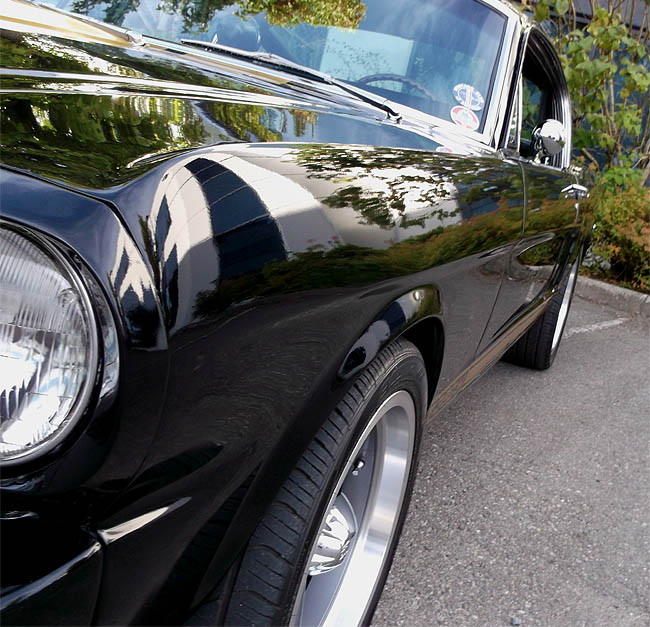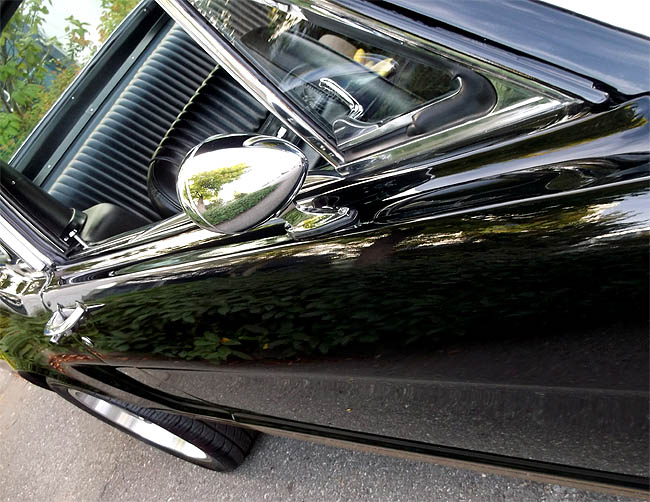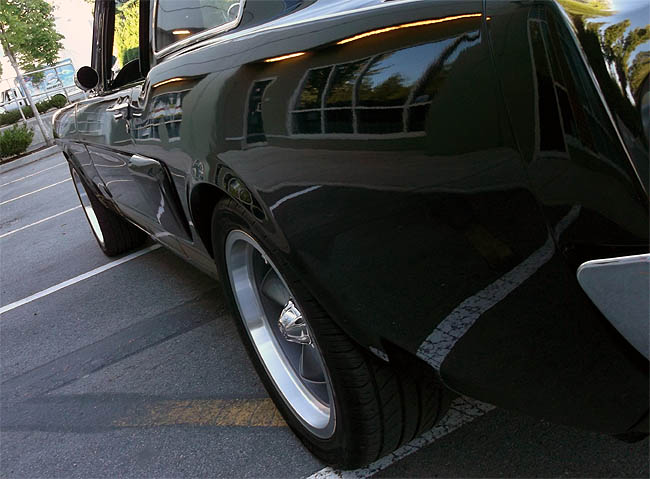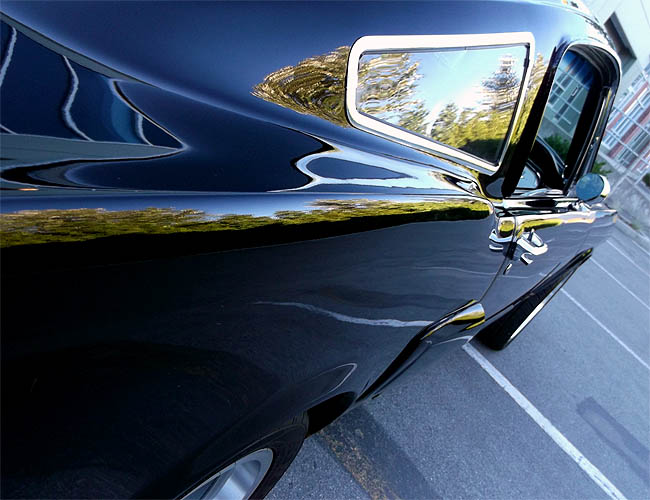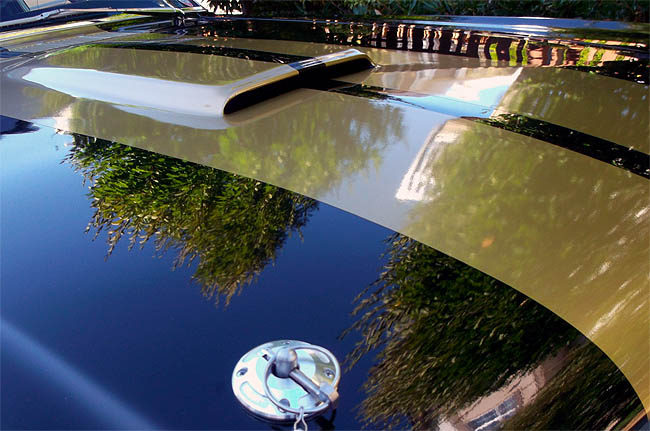 Show quality PPG Base Cleared in it's original issue Code A Raven Black, the finish on this Mustang is like looking into a virtual house of mirrors right through to the underside of the trunk lid. Gap matched body panels, pristine exterior glass, triple plate chrome and all new stainless trim complete an exterior package that looks nothing less than out of this world.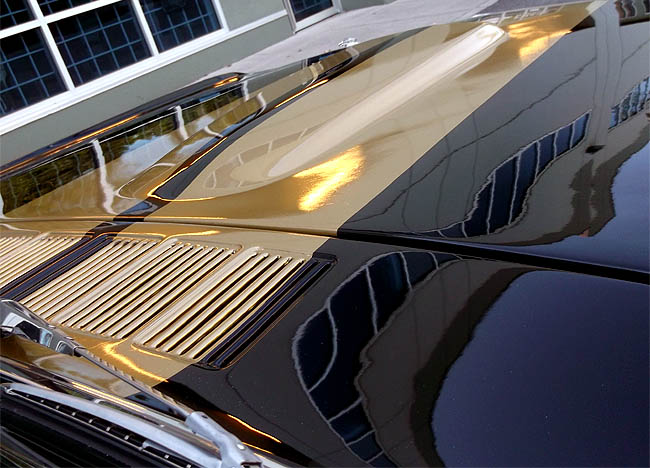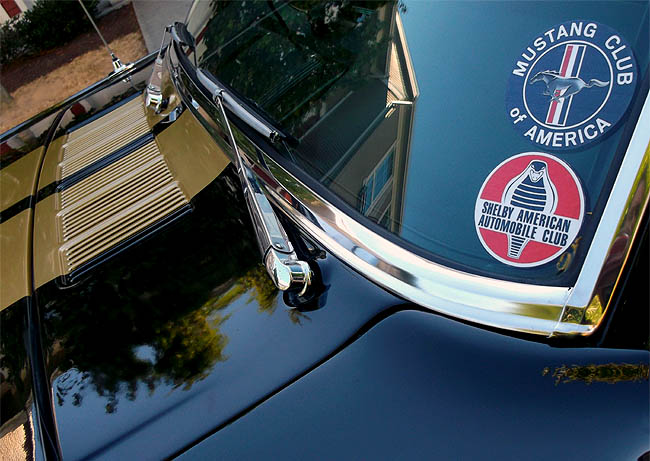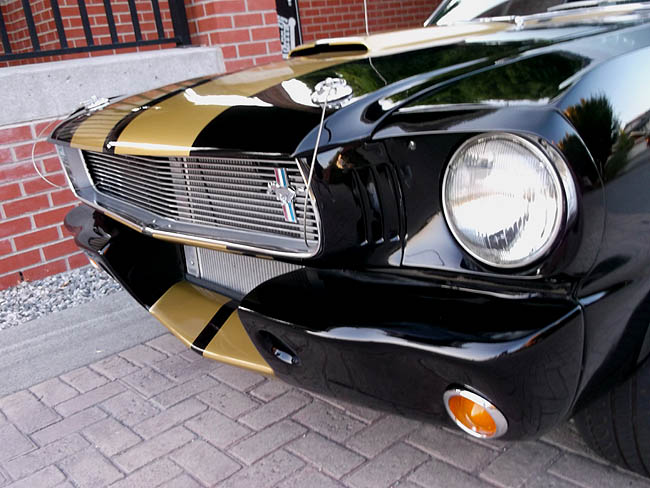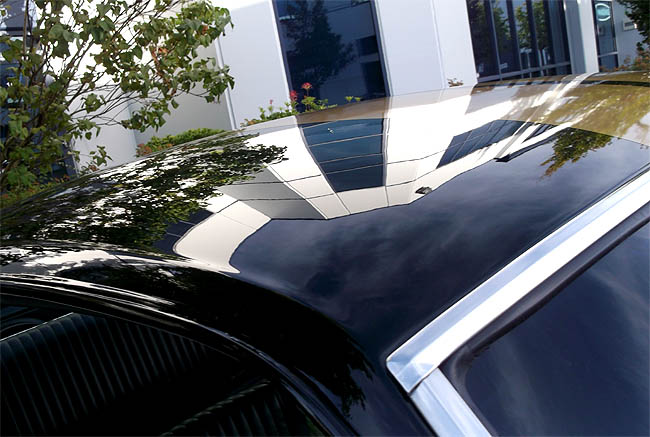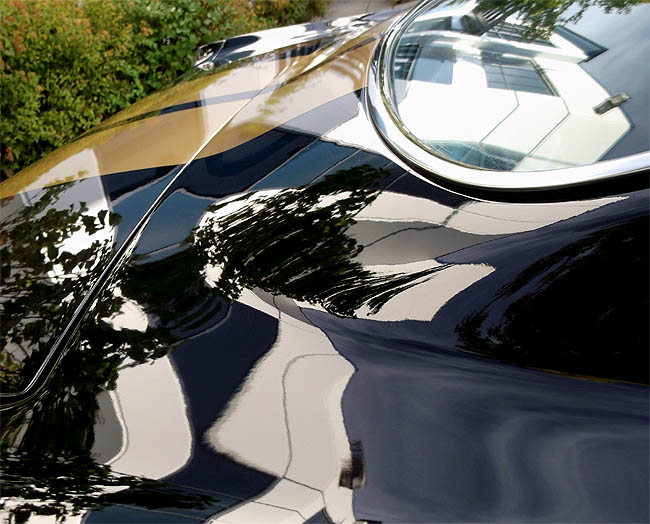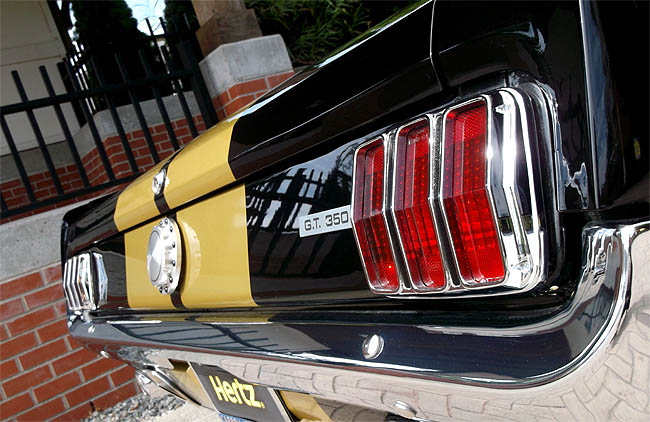 This is the very definition of a turn-key car with only test miles driven since completion and along with it's over the top condition level, this is an original Raven Black, 289, DSO Seattle, 4 speed, November 1965 produced Fastback with a lifelong West coast provenance that includes a library of receipts and picture documentation for restoration work completed. All of thse pictures were taken in August 2017. Feel free to contact us for further information in regards to this particular Mustang at (604) 617-2225 of Email us at detroit60cars@aol.com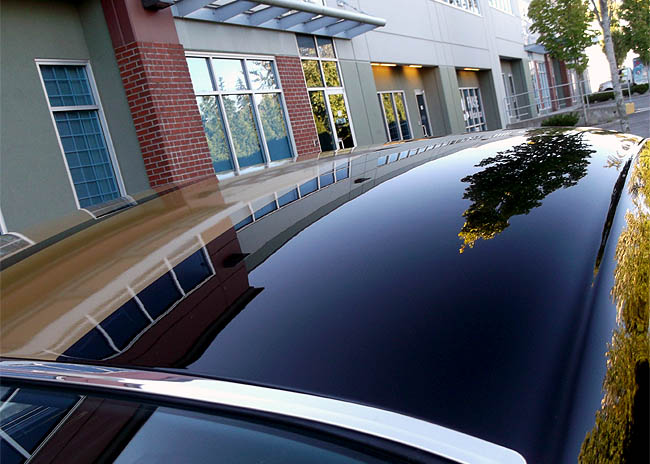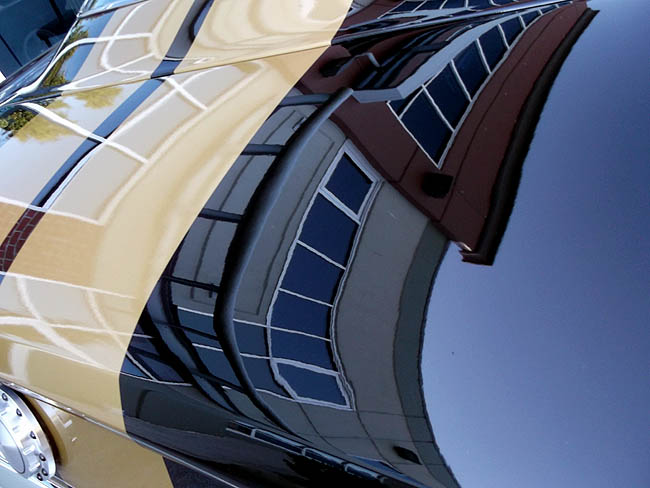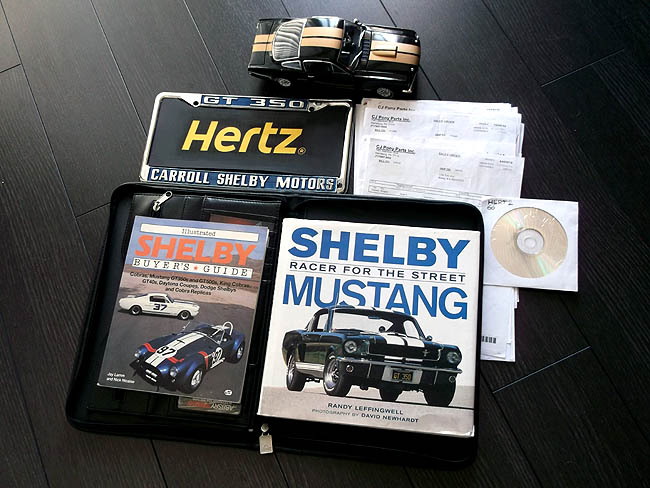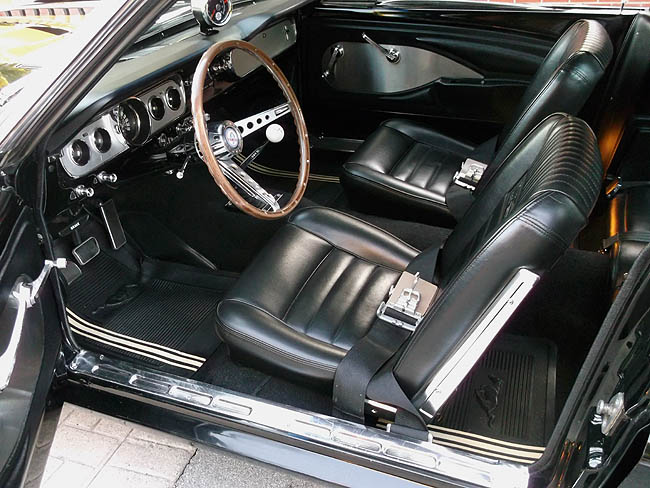 Every aspect of this interior has been accessorized in the name of performance with options that include; Cobra tach, 5 dial guage package, fast ratio steering, power assist brakes, sport deck rear seat, talbot mirrors, tinted glass, Competition belts, Shelby wood wheel and Tremac 5 speed. The perfect exterior is wrapped around an equally as perfect interior that's been professionaly restored in its original issue code 66 Black Pony Decor with the end result being an office that looks as pristine as it did the day it left the San Jose California assembly line in 1966.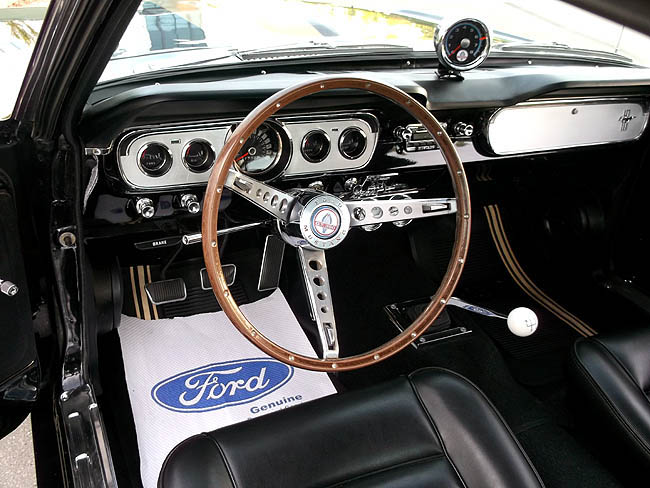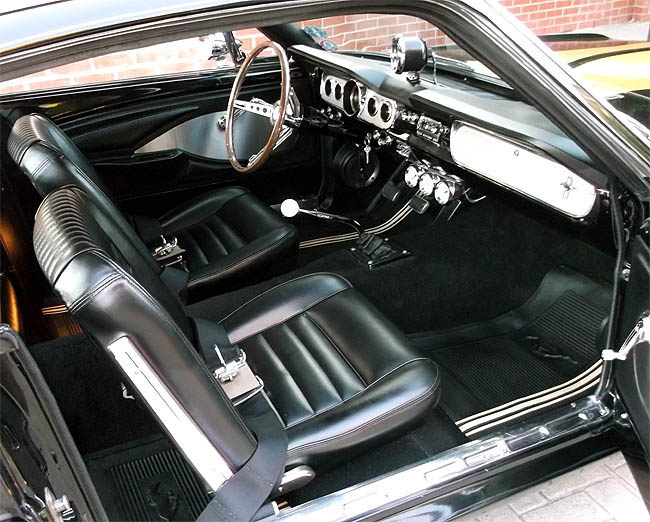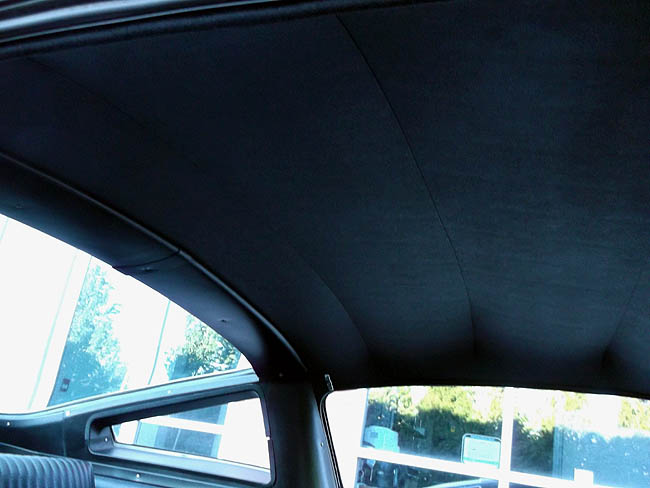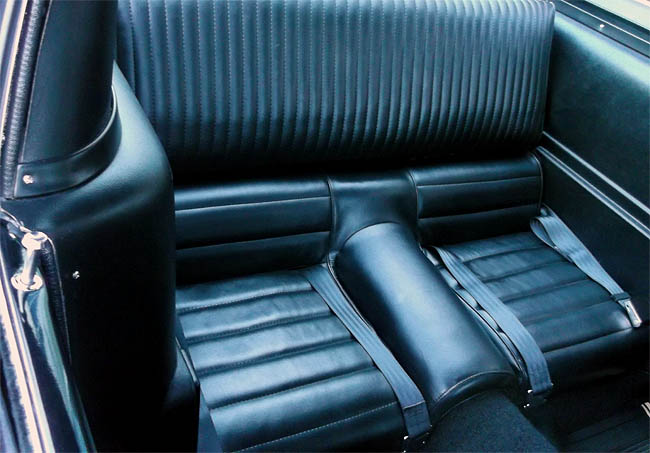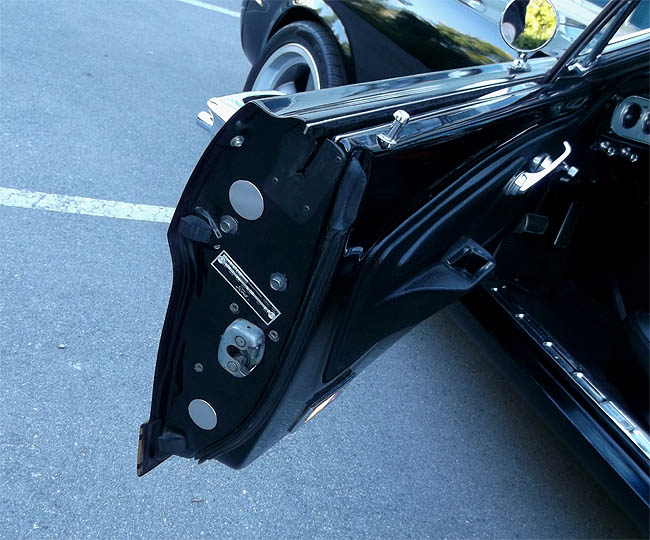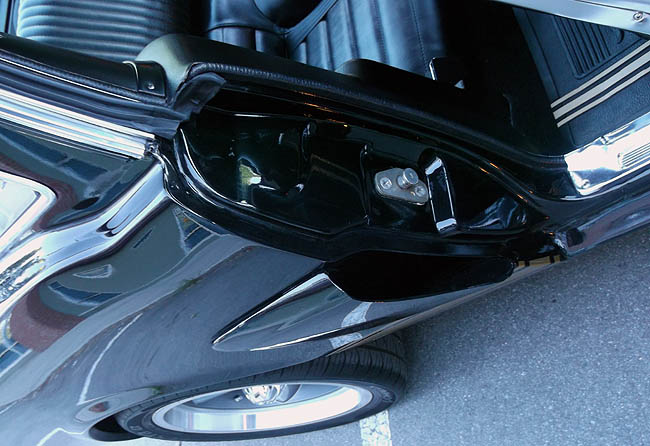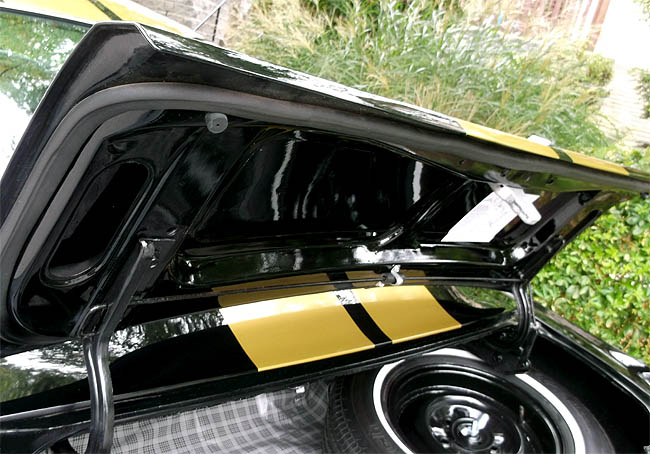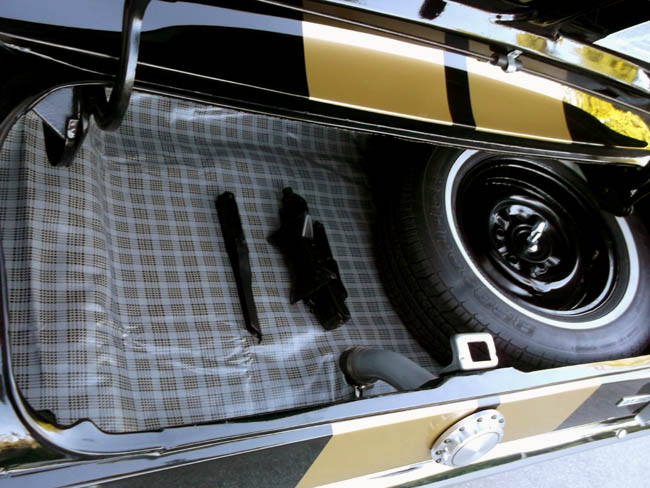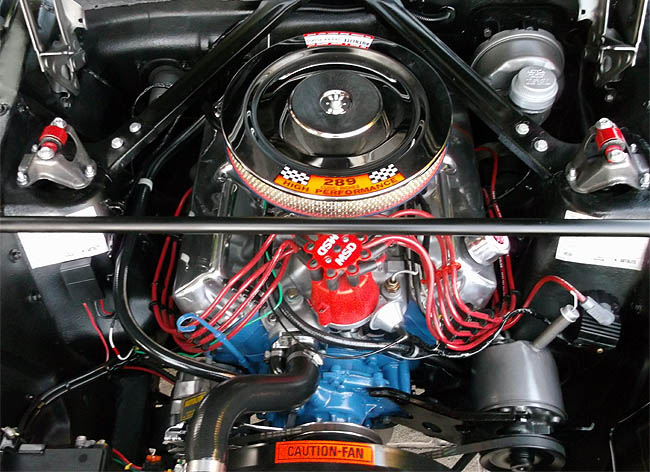 This particular engine is a date coded Premium fuel 289 4V that's been balanced, blueprinted and restored close to K code standards (bills to show) with all of the requisite Hi-Po bits and pieces right down to it's Tri Y headers and with only test miles driven since rebuilt, this engine runs like an absolute dream.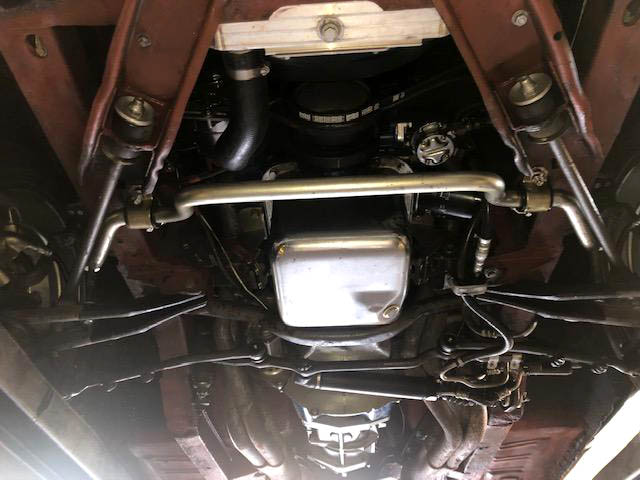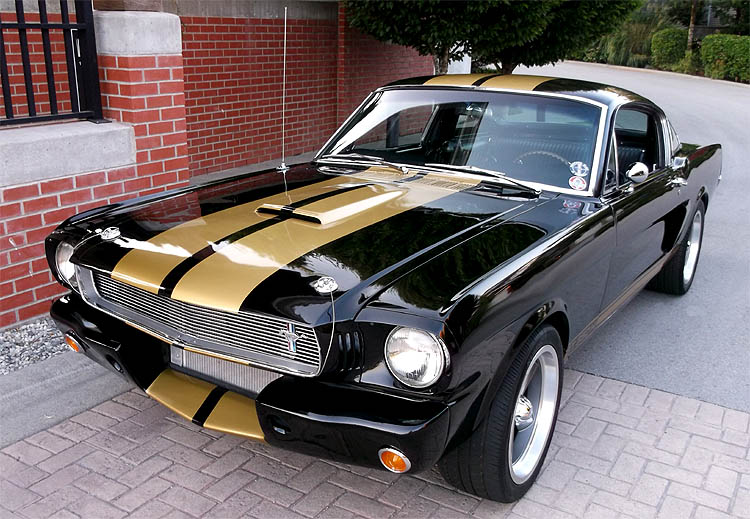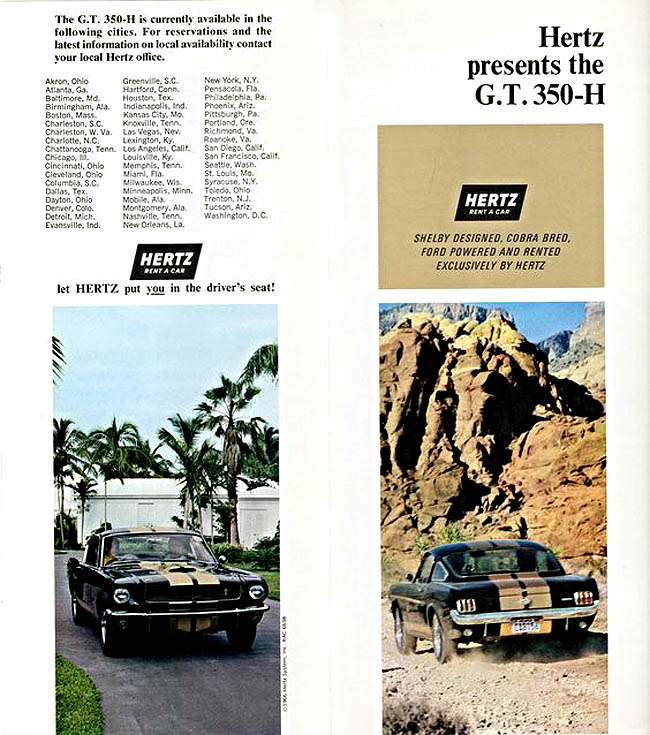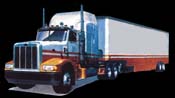 Fast shipping arranged
to anywhere in the world
Contact:
Email: Detroit60cars@aol.com
Business Hours: Monday - Saturday 9am to 5pm Pacific Standard Time. Closed Sundays.
Sales Phone: (604) 617 2225
Copyright 1998 Detroit60.com.