1967 Blue Mustang convertible Kaml


SOLD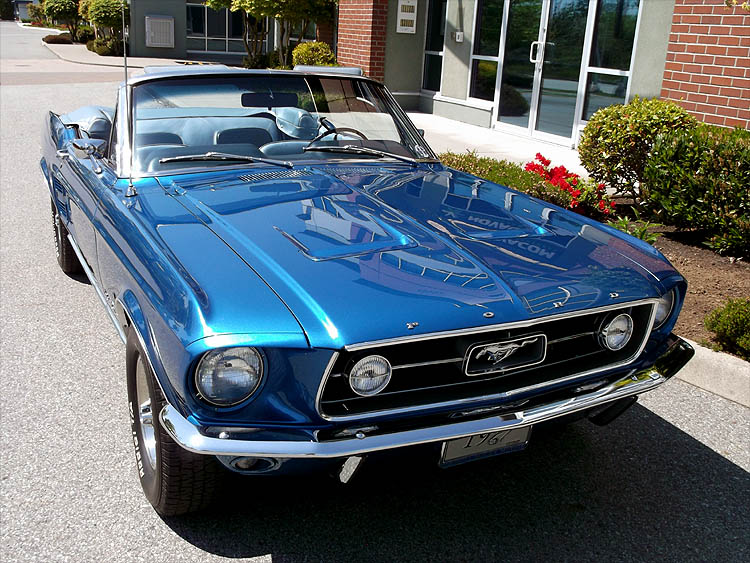 1967 MUSTANG CONVERTIBLE, 7RO3C, 289/225 HP, C4 Cruise-O-Matic, 3.00:1 limited slip axle, Competition handling package, Power steering, Power Disc brakes, Power top, GT Equipment Group, dual exhaust with quad exhaust tips, fog lights, turn signal hood, Philco AM/FM radio, clock, buckets, Sports console, tinted glass, remote mirror, day/night mirror, dual chrome mirrors, deluxe seat belts, Exterior Decor Group, Visibility Group, Styled Steel wheels, 2 speed wipers w/ washers, back up lights, color keyed mats, Acapulco Blue, Blue interior, Black top.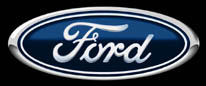 Ford gave birth to a sales steamroller with the 67 Mustang Convertible that continues running to this day as one of the most desirable classic car icons on the planet. An over the top, no expense spared, rotisserie restoration, this particular Mustang is a virtual master class on how to restore a second generation Convertible. All of the essential power points you would expect to find on a top end show car are evident on this Mustang including; Concours level fit and finish, show quality chrome and exterior stainless, NOS parts used throughout, date coded Carlite glass, pristine undercarraige, professionaly rebuilt drivetrain, California pedigree, the list goes on. And along with all of the visual eye candy every effort was made to make this car run and drive as good as it looks with every mechanical component sorted and in nothing less than perfect working order down to it's original issue Philco pushbutton radio.
The 1967 Mustang 289 Convertible hit all the high notes when it came to driveabilty because of it's long list of comfort and performance options. This particular Mustang Convertible has a laundry list of grand touring bells and whistles including; special handling package, Power assist group, Select Shift transmission, fog lamps with grill bar, crossover dual exhaust with quad GT tips, 4 piston front Disc brakes, limited slip axle, center console, pushbutton AM/FM radio, tinted glass, folding glass back window, Visibility Group, deluxe retractable seat belts and Styled Steel wheels to name a few. As well this is a DSO 71 Los Angeles sold, R plant San Jose built Mustang that retains most of its California issue sheet metal wih all body numbers in tact through to the front fender apron stamps and includes picture documentation and receipts for restoration work completed. In short a five star collectible for anyone looking to own an out and out show car, so don't miss this opportunity to own one of the hottest commodities in the current Classic Car market, the 67 Mustang Convertible. A no dissapointments car for the serious buyer. SOLD Private sale by appointment only. Our service team will ensure that your car will leave to you turn key and professionaly detailed with all the necessary paperwork to register the car anywhere in North America. We can assist in all aspects of worldwide shipping. Buyers are always encouraged to call us direct to answer questions or to assist with purchase arrangements at (604) 617 2225 or Email us at detroit60cars@aol.com Terms and conditions: Vehicle is sold as is with no warranty implied unless otherwise stated in the description.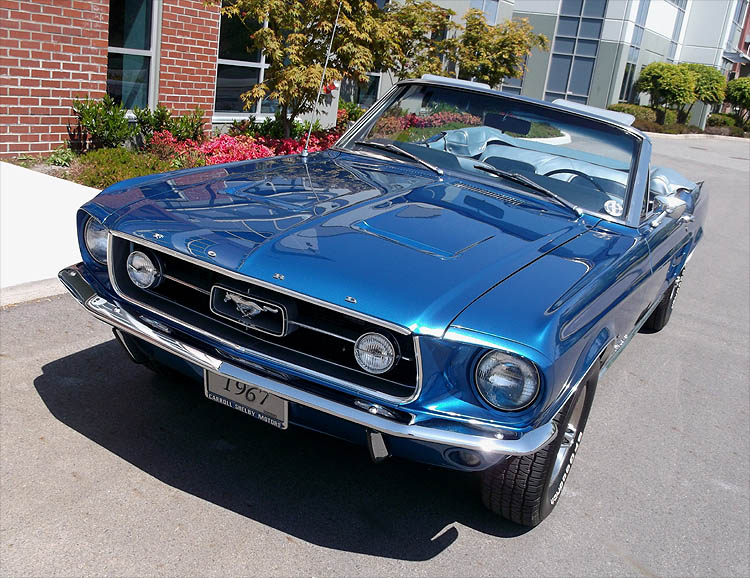 1967 was a transitional year for the Mustang Convertible in terms of style & performance and continues to set records as the longest running classic car icon on the planet. From it's restoration level to it's drivability, as a complete package this is one of the best examples of a second generation Mustang we've ever had in our inventory.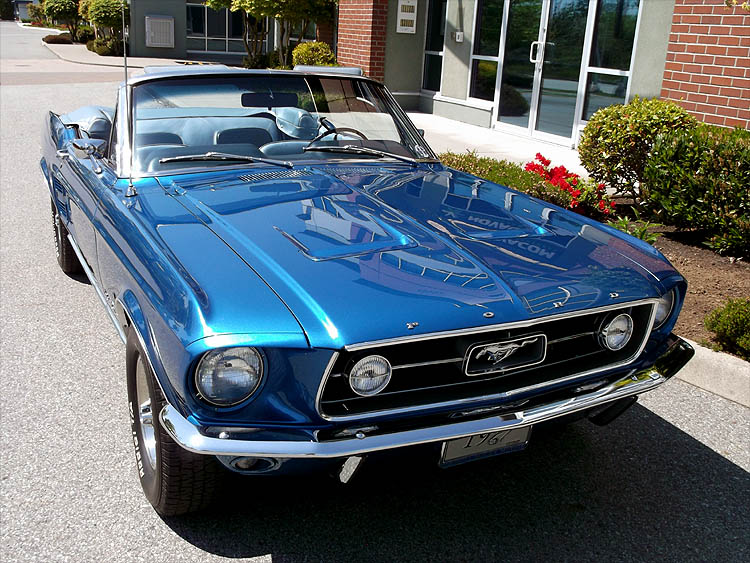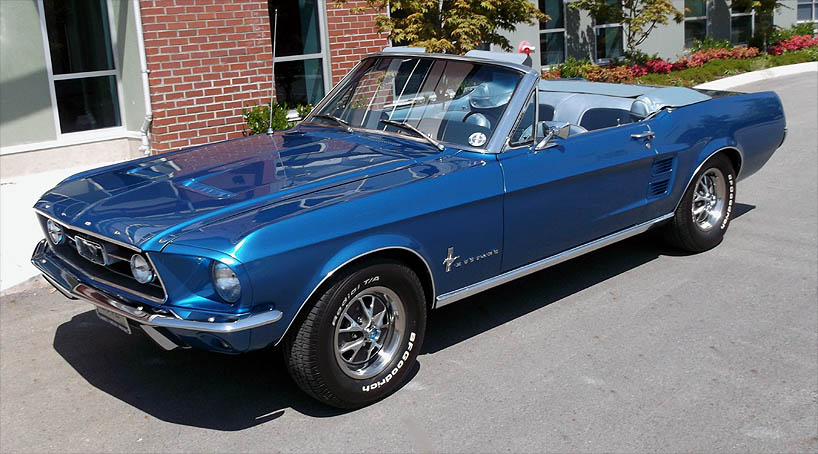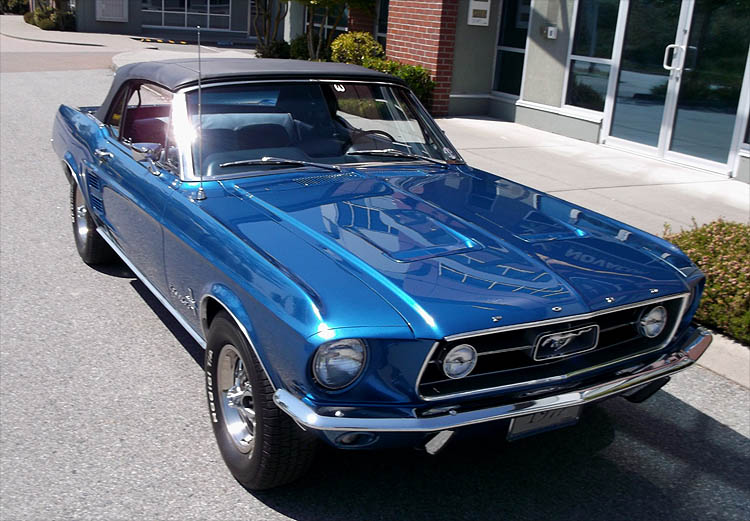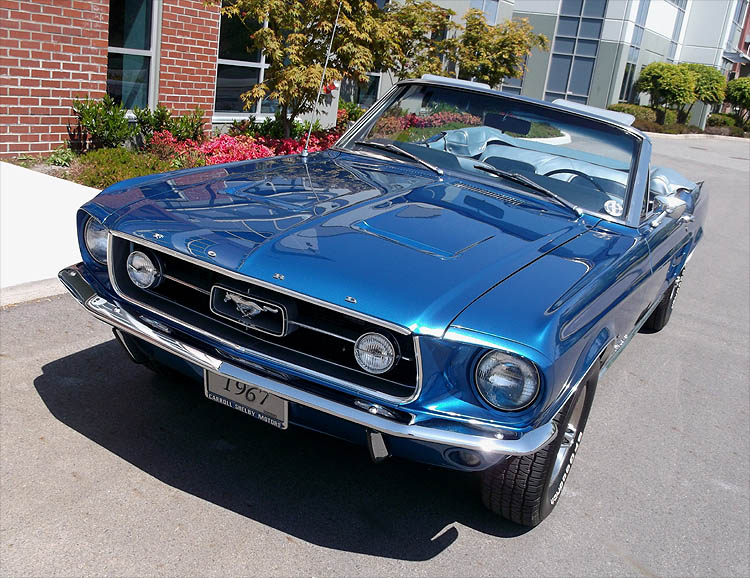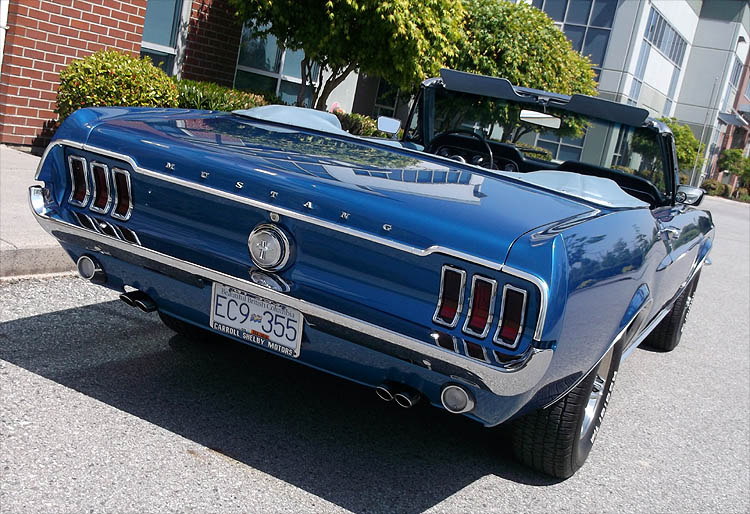 The push for Convertibles went into full swing in 1967 with the drop top 289 Mustang being the very version of a V8 touring car for the mid sixties. The option list for this particular Mustang is a near perfect combination of comfort and performance that features; factory handling package with special rate springs and larger front sway bar, Kelsey Hayes front Disc brakes, quicker ratio 16.1 steering, GT Equipment package, crossover dual exhaust, interior decor group, center console, power top with glass back window, Multiplex AM/FM radio, Magic Aire heater, light package with underhood light and Carlite tinted glass to name a few.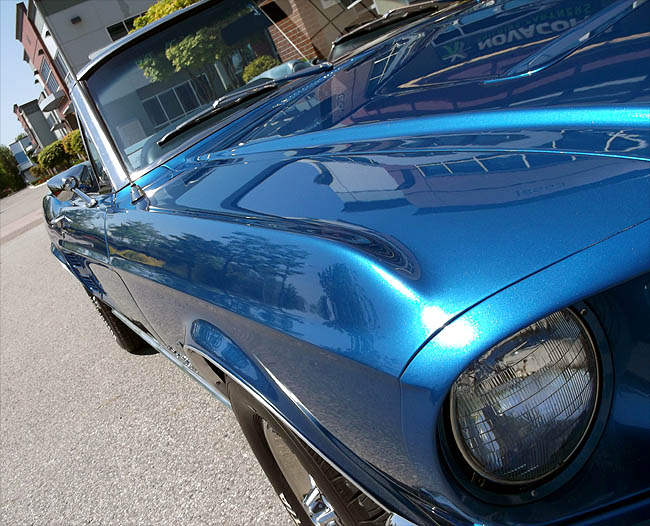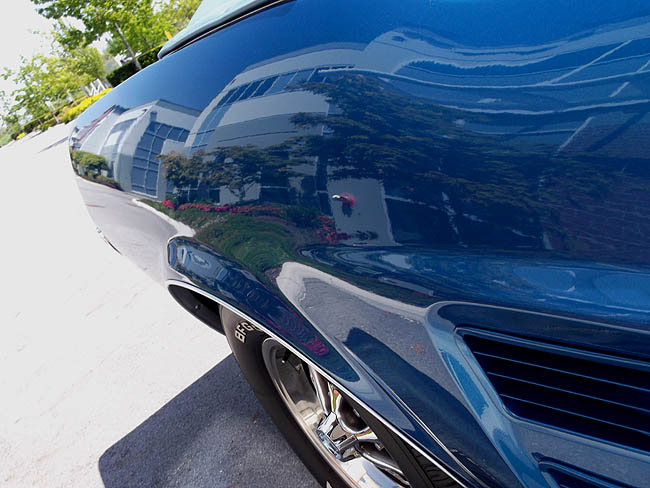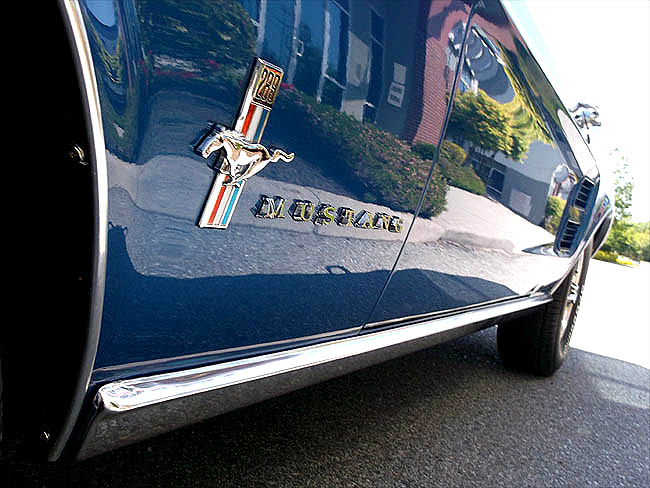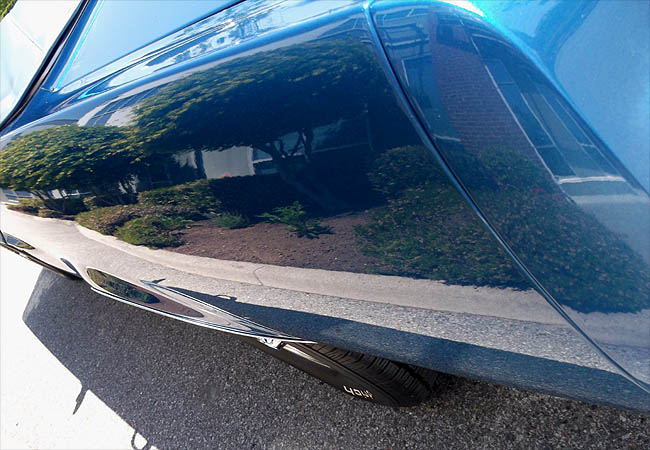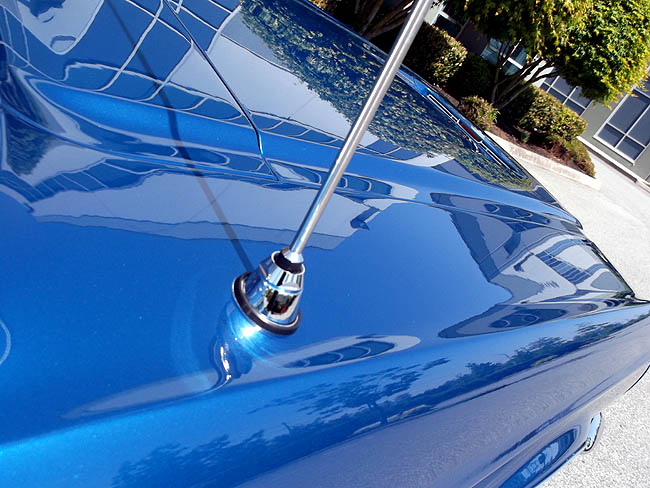 The fit and finish on this particular Mustang is an absolute over the top, concours work of art that's every inch perfect right through to the underside of the doors. All of the chrome was sent out for triple plating with the exterior stainless trim either NOS or high speed micro polished to absolute show standards. All new Styled steel wheels and Pristine Ford stamped Carlite glass finalizes an exterior package that literally looks like a rolling house of mirrors.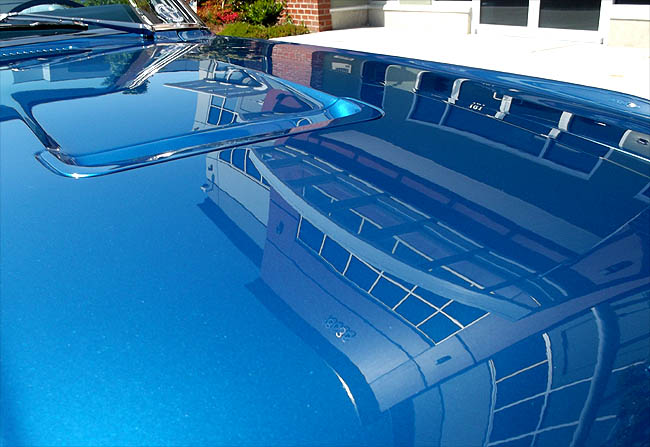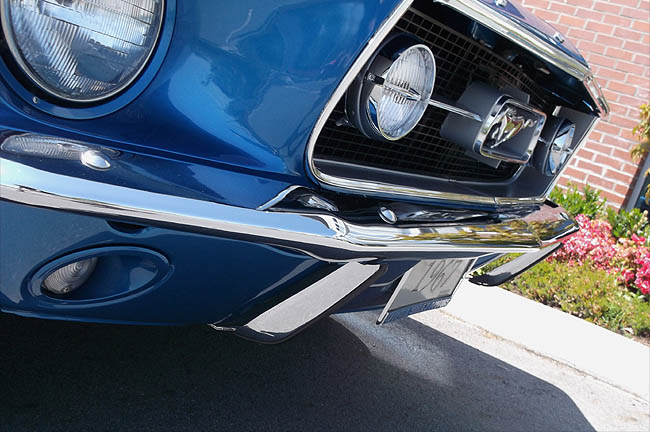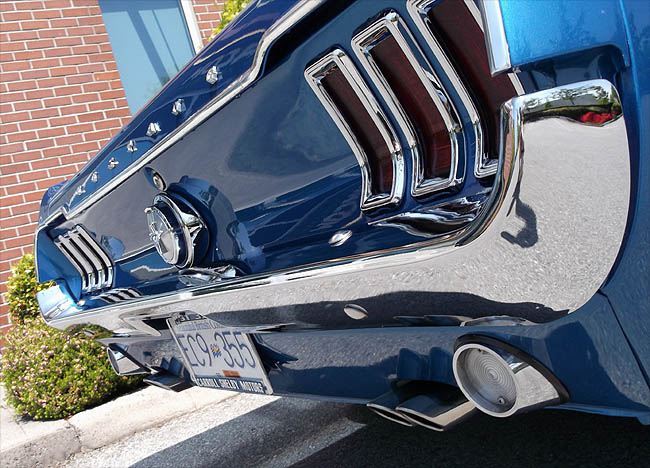 This is a San Jose manufactured, DSO 71 California dealer sold, Oct/22 built Mustang that spent it's entire life on the West Coast and true to form wears most of it's original issue California sheet metal. As well this is a collector owned, showroom stored car and with only show miles driven since completion, runs and drives like a new car with no issues whatsoever and includes picture documentation and restoration receipts to show. Feel free to contact us for further information in regards to this Mustang at (604) 617 -2225 or Email us at detroit60cars@aol.com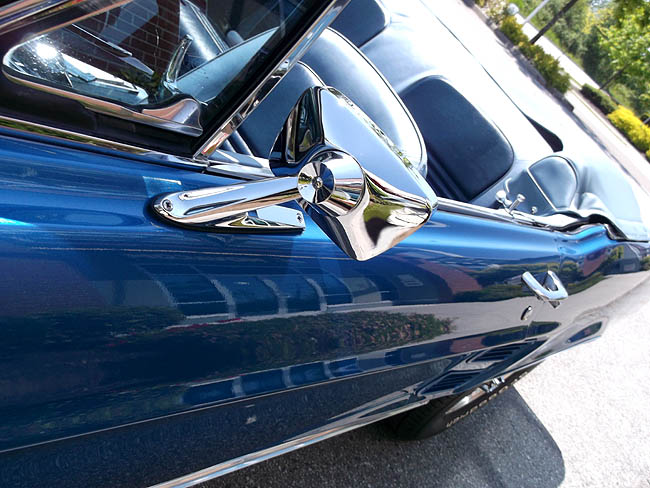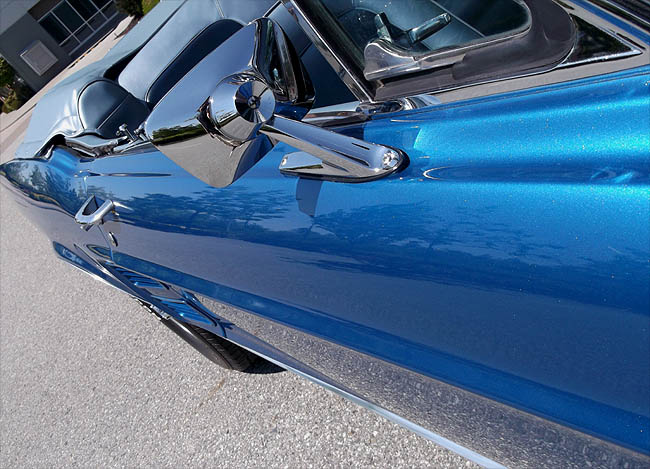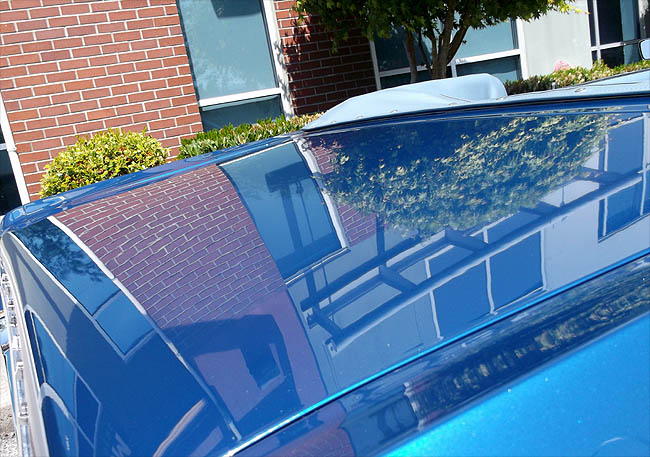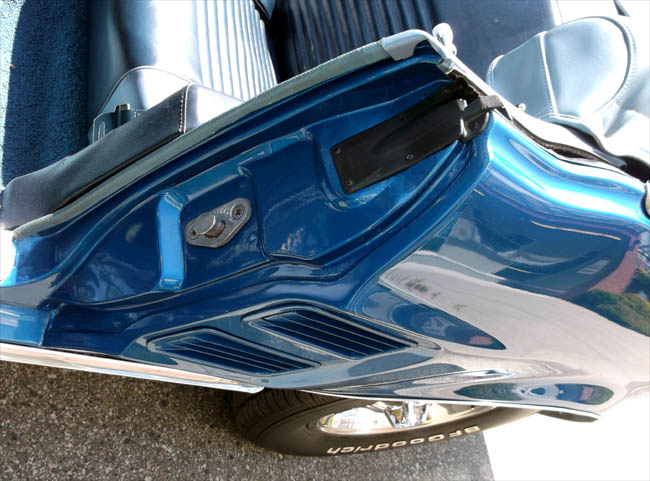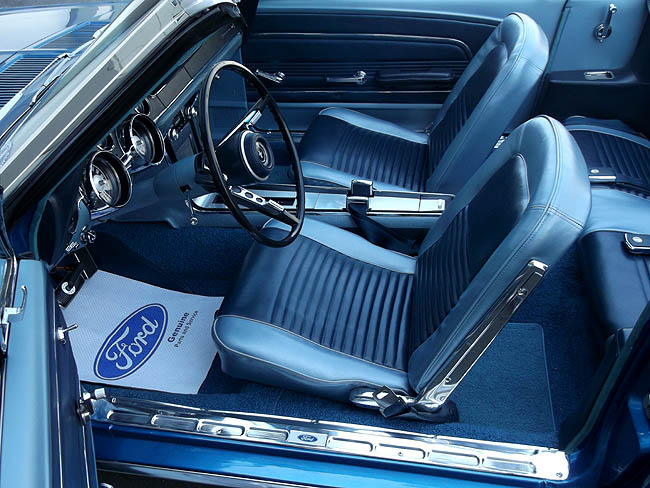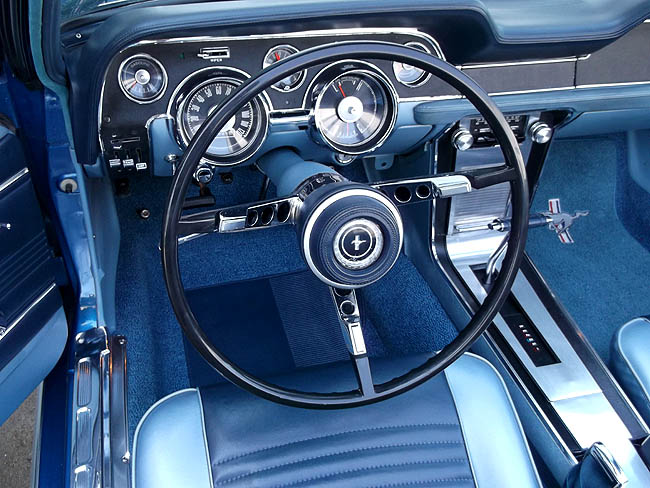 n addition to an exterior upgrade, the Mustang was given an all new interior for 1967 that was one of the best layouts of the era. This interior has been brought back to the point of showroom new via California Mustang down to the dash chrome with everything functioning as good as it did the day it left the San Jose assembly line in 1967.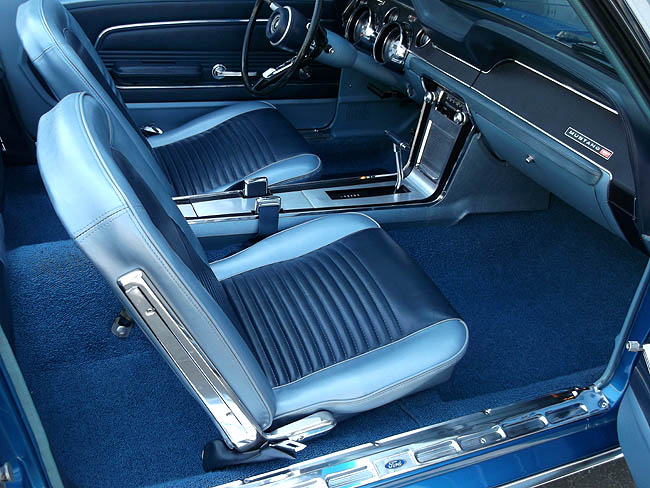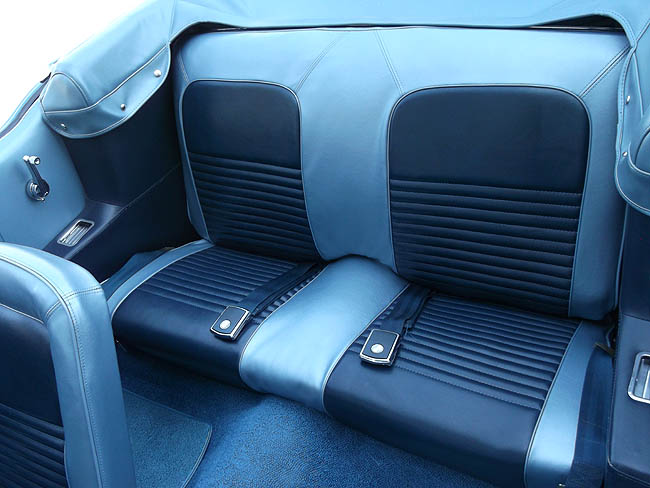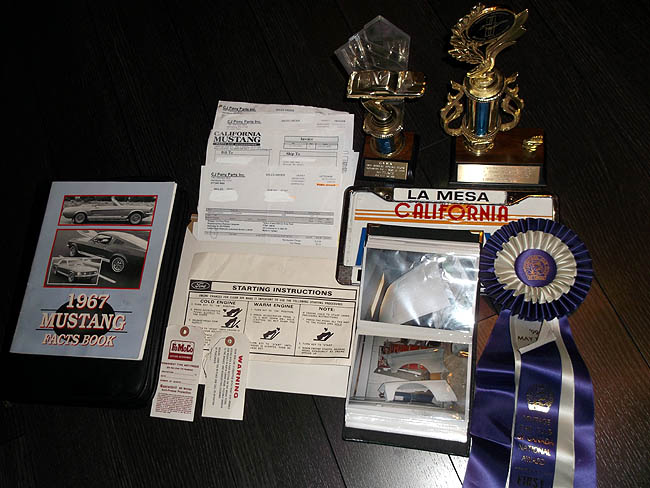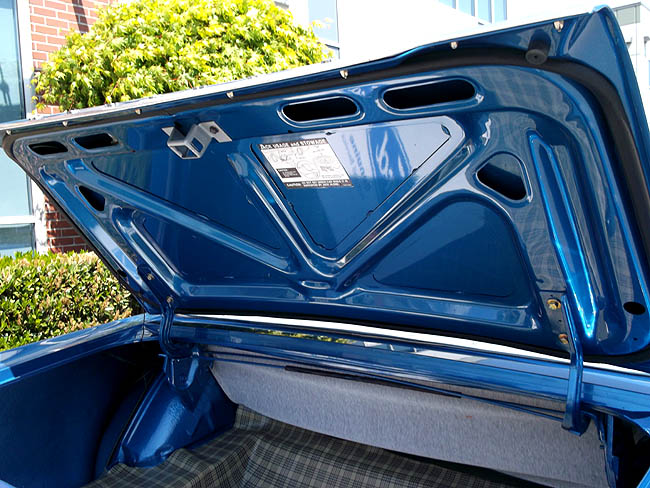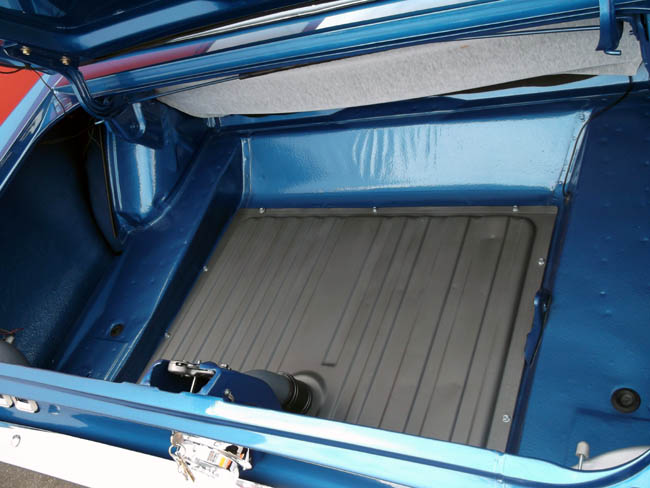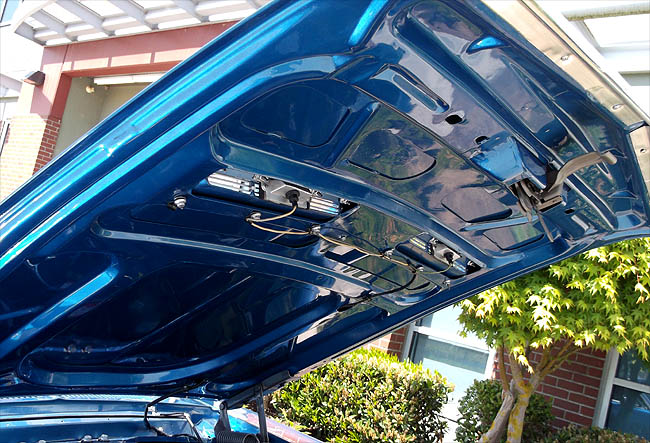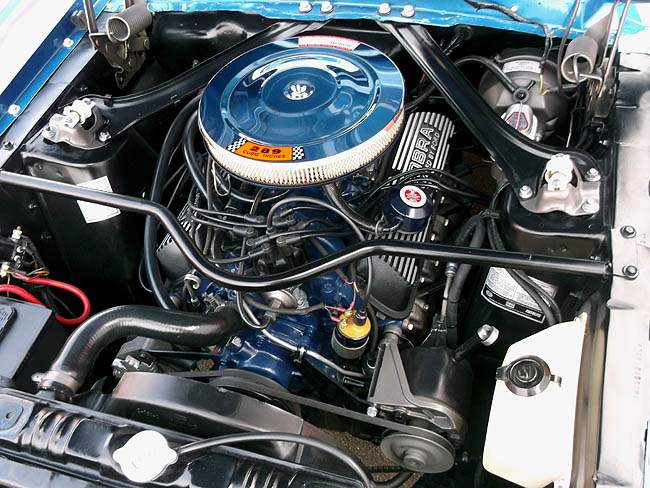 The 289 vaulted into the performance car limelight as one of the most versatile small blocks to come out of Detroit in the mid 60's. This is the original 289 engine for the car that's been brought back to factory standards with everything sitting in an absolutely pristine engine bay.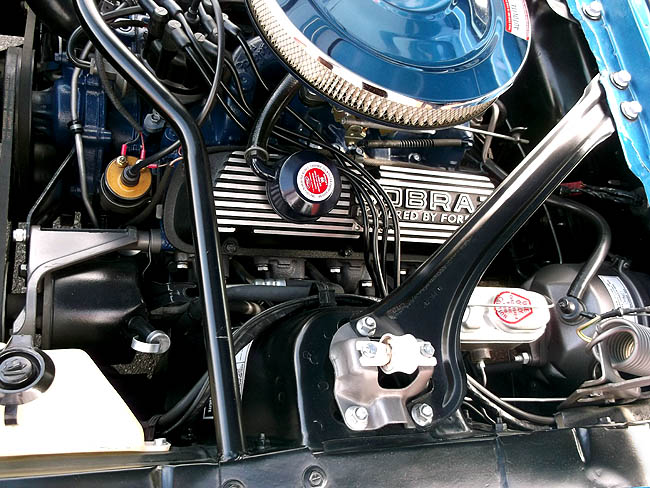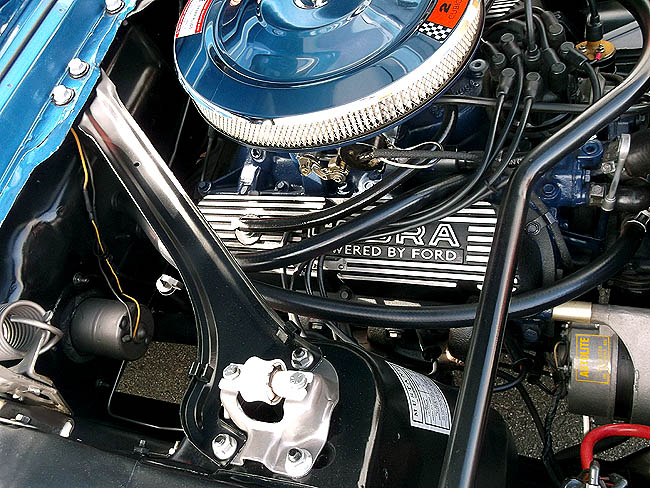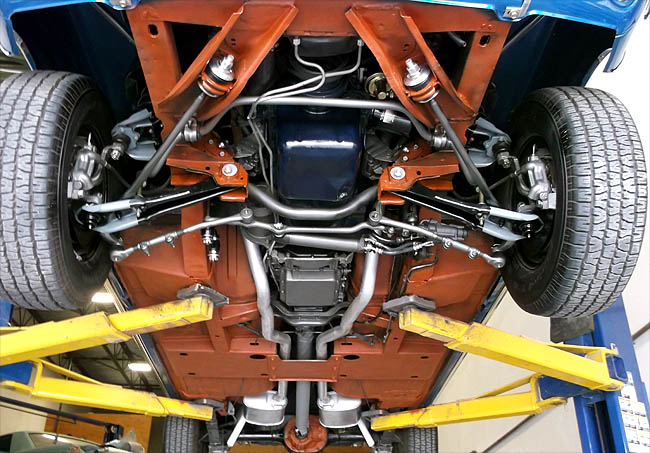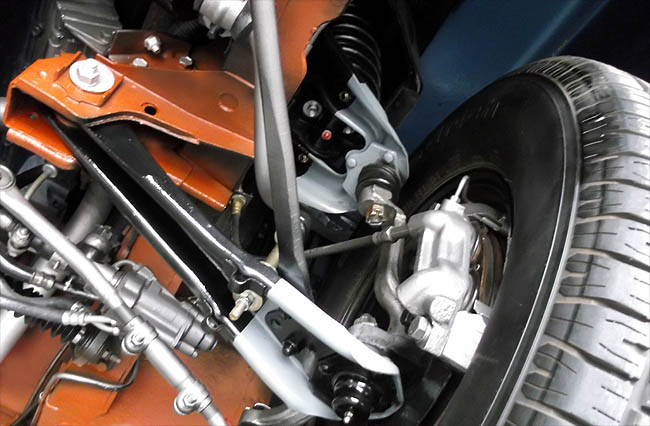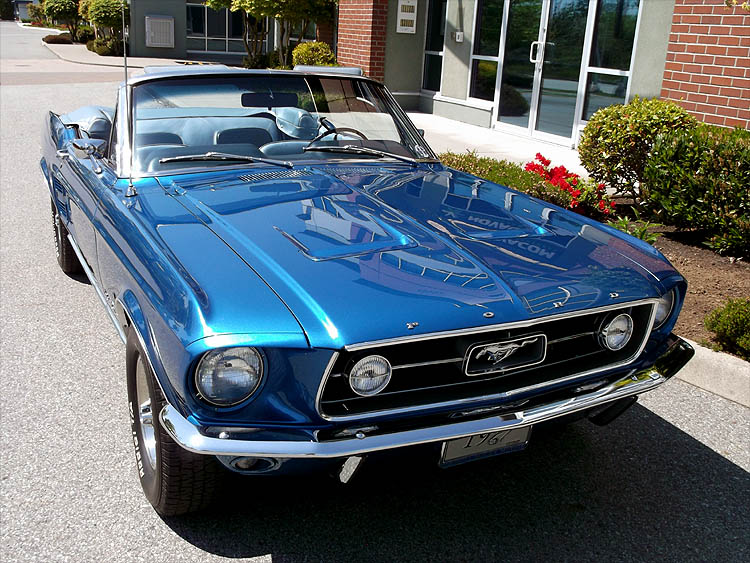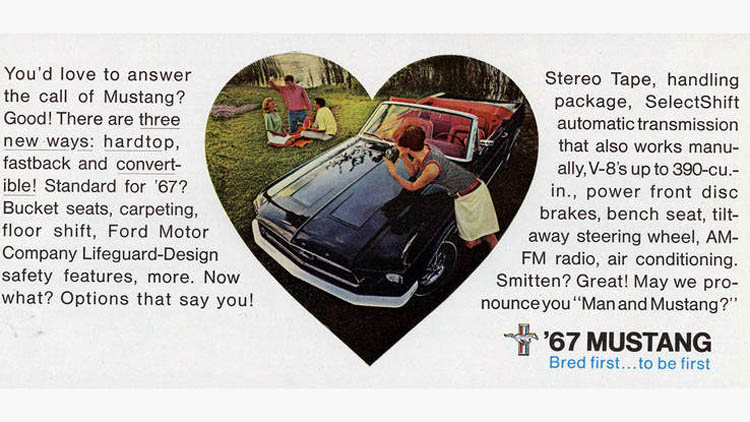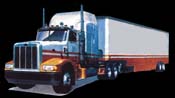 Fast shipping arranged
to anywhere in the world
Contact:
Email: Detroit60cars@aol.com
Business Hours: Monday - Saturday 9am to 5pm Pacific Standard Time. Closed Sundays.
Sales Phone: (604) 617 2225
Copyright 1998 Detroit60.com.