1965 red Mustang Fastback GT

1965 MUSTANG FASTBACK GT
SOLD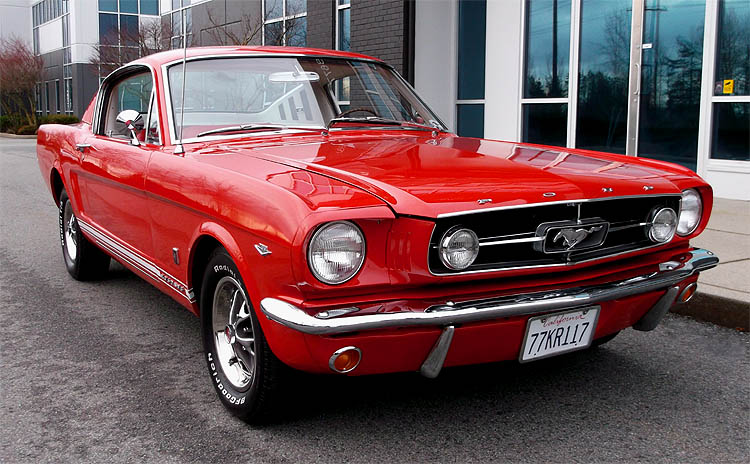 1965 MUSTANG FASTBACK GT, 5F09A, 289/225 HP 4V, Cruise-O-Matic, 3.00:1 axle, Special handling package, Power Disc brakes, Power steering, GT Equipment Group, GT exhaust with Trumpet tips, grille bar with road lamps, remote mirror, wood wheel, Rally Pac, Deluxe Pony interior, Sports console, Philco AM radio, seat belt warning light, tinted glass, Sport Deck rear seat, Visibility Group, Styled Steel wheels, 2 speed wipers w/ washers, day/night mirror, back up lights, Rangoon Red, Red interior, White GT stripes.


In historic classic car terms you'd be hard pressed to find a more relevant collectible than the 65 Mustang Fastback GT. By the numbers restored accurate to it's factory issue option codes and numbers matching right down to it's A Code 289 engine, this is one of the best examples of a first generation Mustang Fastback GT on the planet. Notable hi-lights for this particular Mustang include; Original issue drivetrain, West Coast provenance, all new Legendary interior, triple plate chrome, perfect Carlite exterior glass, detailed undercarraige and picture documented restoration with everything showcased in a Base/ Clear paint finish that literally looks like a house of mirrors right through to the underside of the trunk lid. As well from a function standpoint this is as close as you can get to driving a brand new 65 Mustang with everything mechanically sorted and in nothing less than perfect working order right through to it's original issue Philco pushbutton AM radio.
From an option standpoint it's safe to say that the Mustang GT is one of the most upscale performance cars to come out of Ford's Mustang line up for 1965. This particular Fastback checks all of the requisite Grand Touring bells and whistles to have as desirable of a Mustang you could own in 1965 with options that include; Premium fuel 289 4V engine, 3 speed Cruise O Matic transmission, power Disc brakes, Deluxe interior, quick ratio power steering, handling package, Sports console, factory tach, Exterior Decor Group and desirable Rangoon Red exterior color to name a few. As well this is a collector owned, climate controlled stored,West Coast car that still wears most of it's original sheet metal, owner's manual, Ford door warranty plate and includes a 3 ring binder of restoration receipts and picture documentation for everything from drivetrain to paintwork. Absolute attention to detail, loaded option list, numbers matching drivetrain....in short a five star collectible for anyone looking to own an out and out show car. An awesome addition to any top end Mustang collection for the serious buyer. Private sale by appointment only. Our service team will ensure that your car will leave to you turn key and professionaly detailed with all the necessary paperwork to register the car anywhere in North America. We can assist in all aspects of worldwide shipping. Buyers are always encouraged to call us direct to answer questions or to assist with purchase arrangements at (604) 617 2225 or Email us at detroit60cars@aol.com Terms and conditions: Vehicle is sold as is with no warranty implied unless otherwise stated in the description.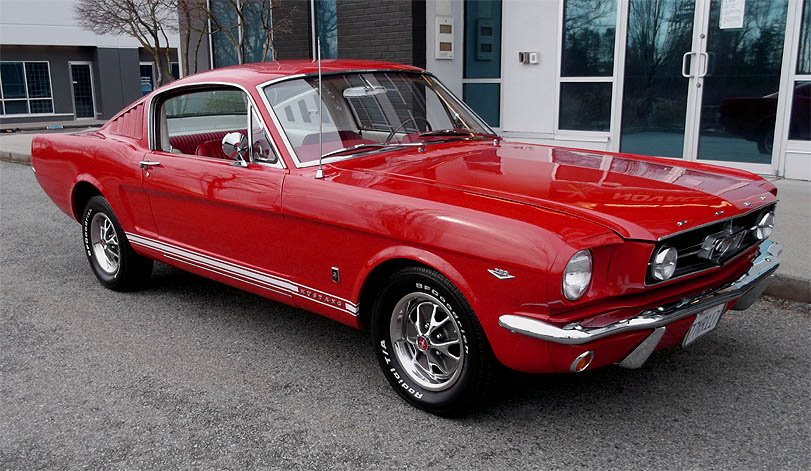 A staple of 60's style and performance, the first generation Mustang Fastback GT continues to set records as one of the longest running classic car icons on the planet. A buy the numbers restoration down to it's FoMoCo stamped headlights, this Mustang is is as close as you can get to owning a brand new 65 Mustang Fastback GT short of inventing a time machine.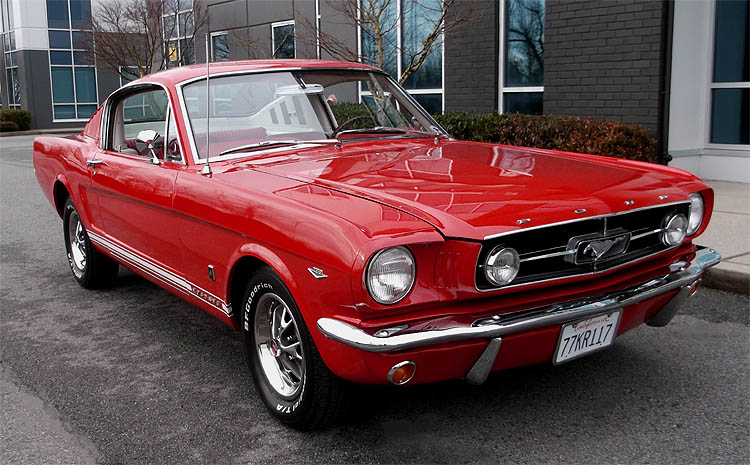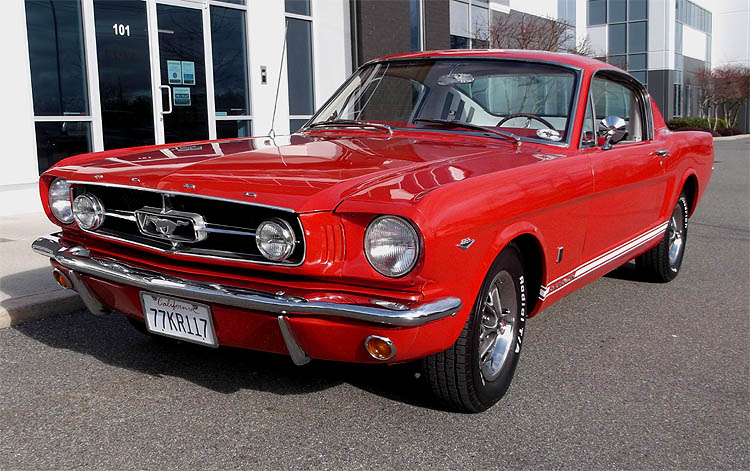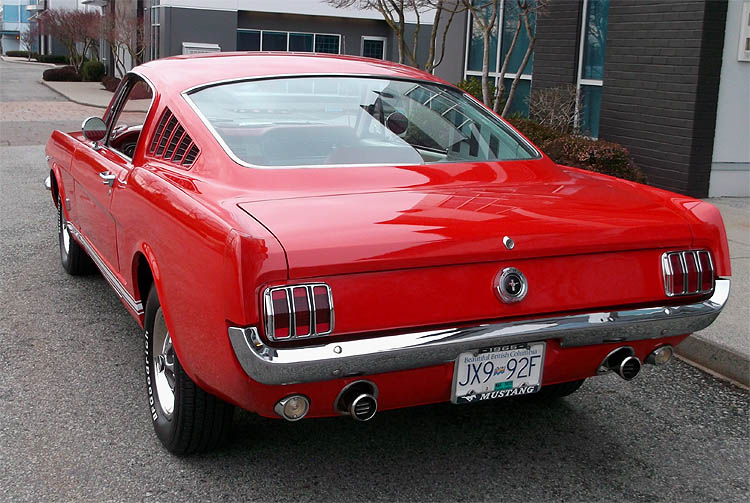 A big portion of this particular Mustang's option list was built in the name of performance and includes; factory tach, power Disc brakes, 22.1 steering, competition handling package with larger front sway bar and Premium fuel 289 4V engine. This is a fully sorted, trophy winning car that runs and drives like an absolute dream with absolutely no issues whatsoever.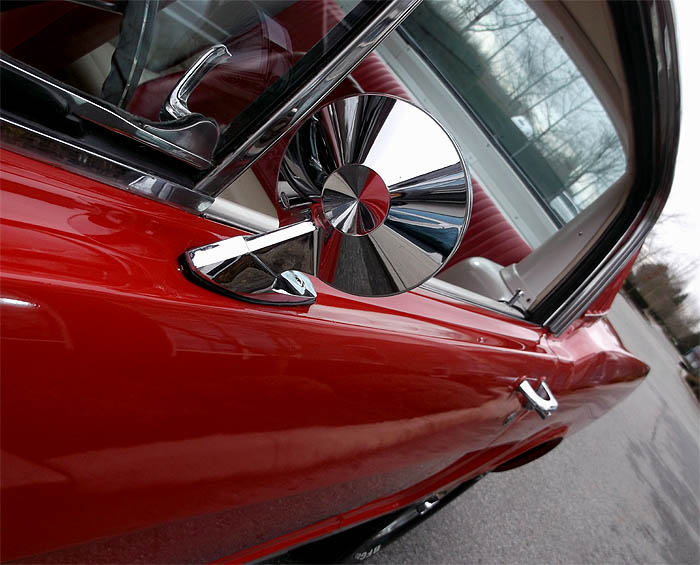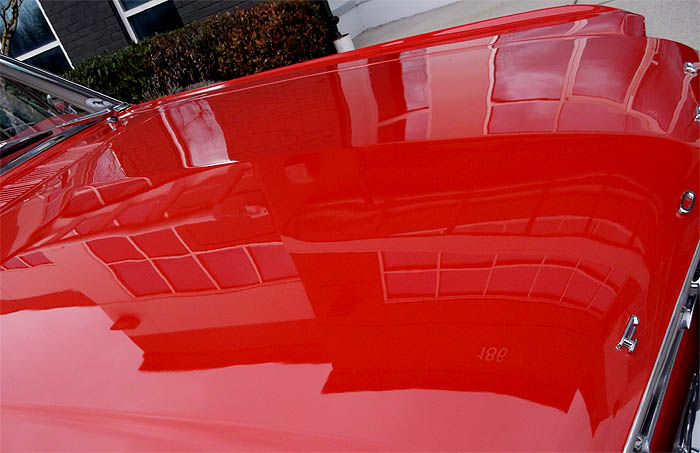 The paintwork on this Fastback GT is about as pristine as you can get and covers some of the straightest stretches of Dearborn sheet metal you'll ever see on a first generation Mustang. Show quality PPG Base/Cleared in it's original Code J Rangoon Red and Professionaly 3M high speed polished, the shine on this car is a virtual house of mirrors right through to the underside of the doors hi-lighted by equally as perfect exterior chrome and stainless.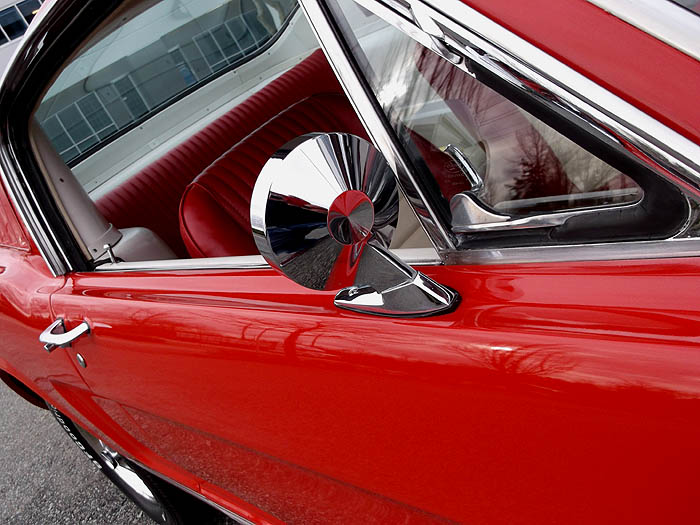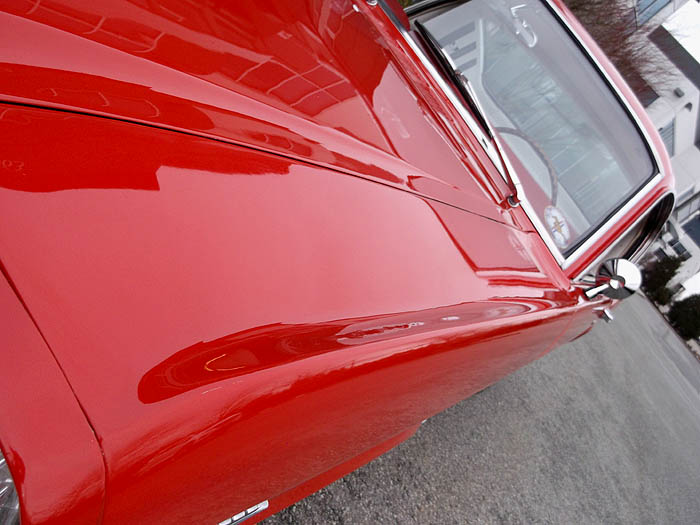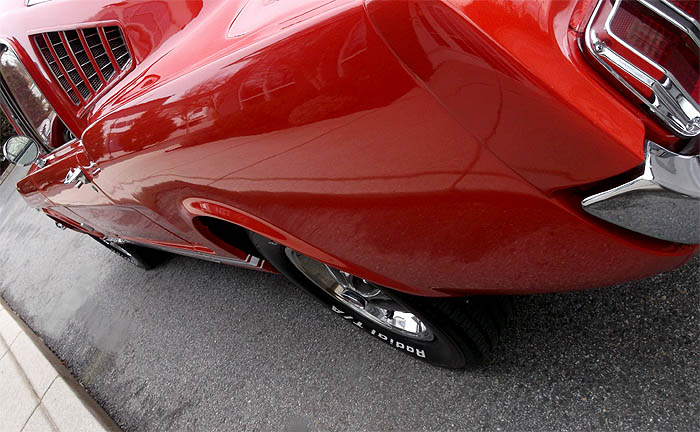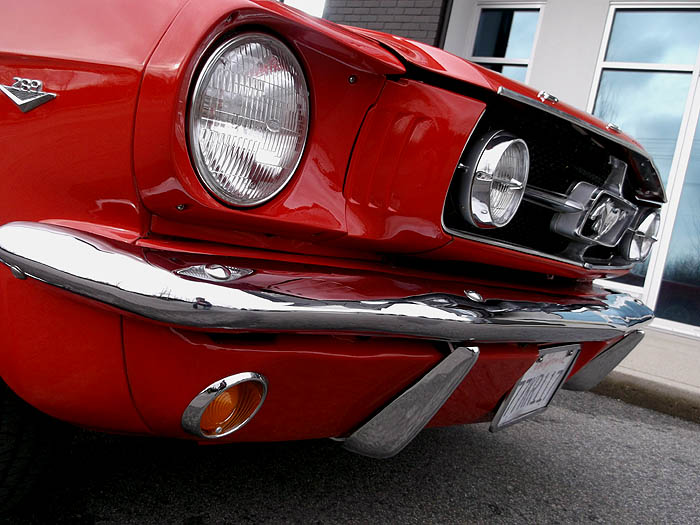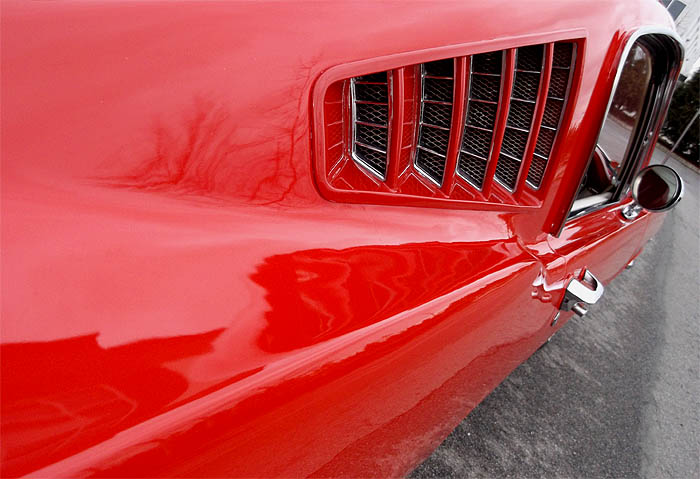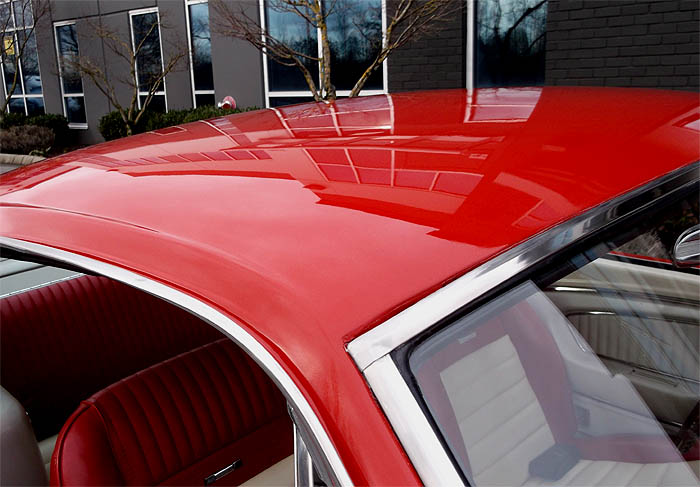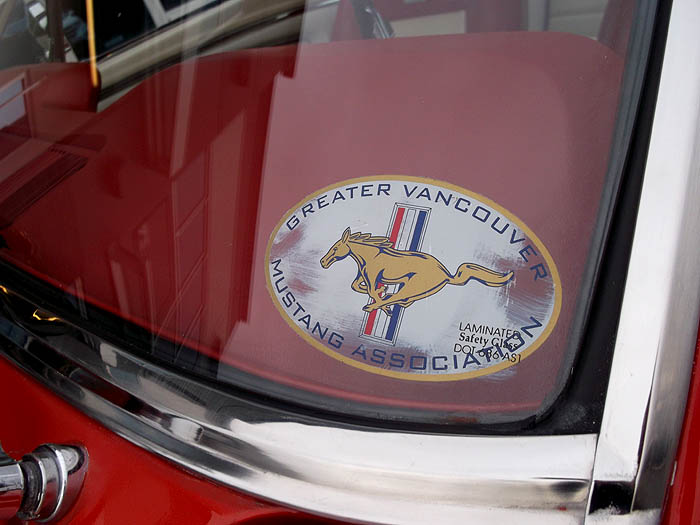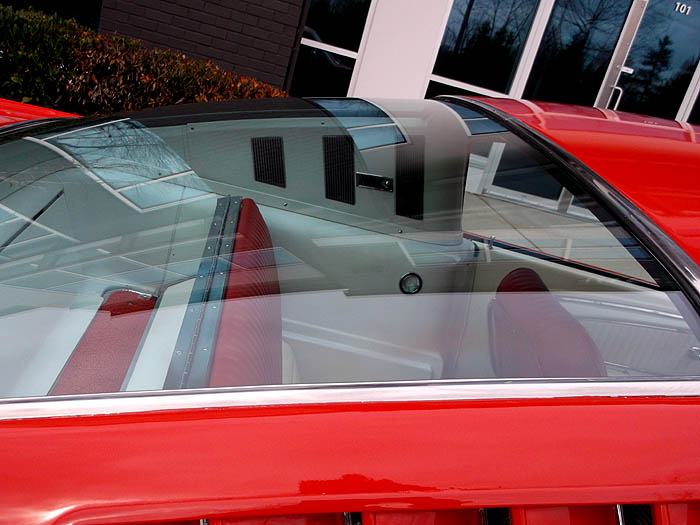 This particular Mustang is a Nov/ 20/1965 built, Dearborn Plant Fastback that is housed in a climate controlled showroom with only show miles driven since restored. This is an authentic Mustang GT that checks all of the requisite GT Equipment Group boxes right through to it's original fog lamp circuit breaker and is listed in the 64/66 Mustang Production guide registry (see below) As well included in the sale is a binder full of restoration receipts and picture documentation from drivetrain to paintwork and beyond. All of these pictures were taken on Feb/6/2022. Feel free to contact us for further information in regards to this Mustang at (604) 617 2225 or Email us at detroit60cars@aol.com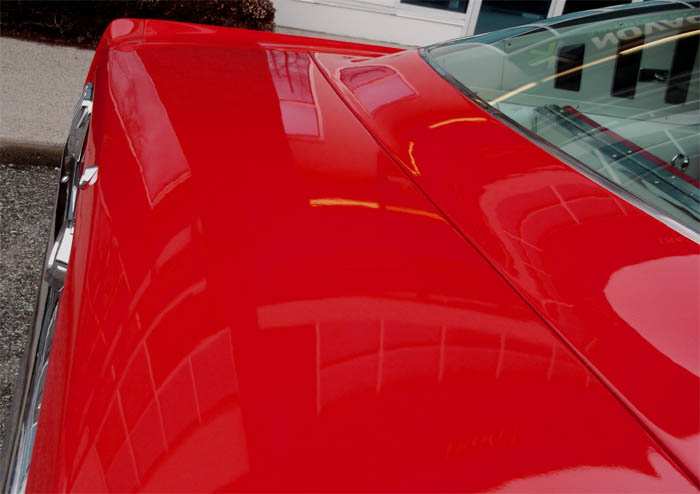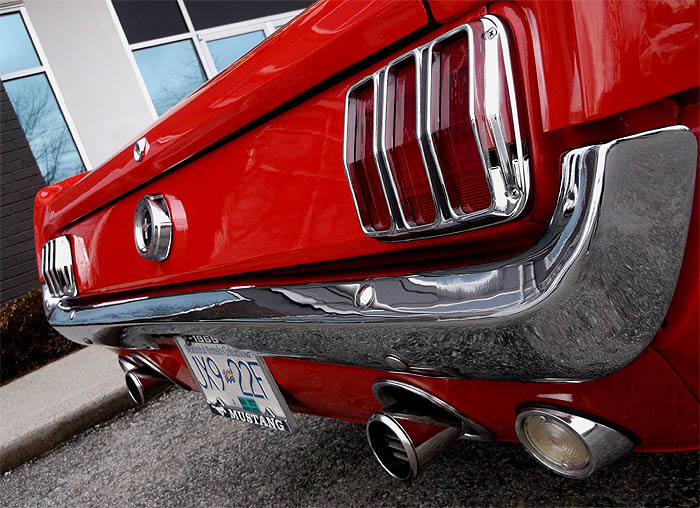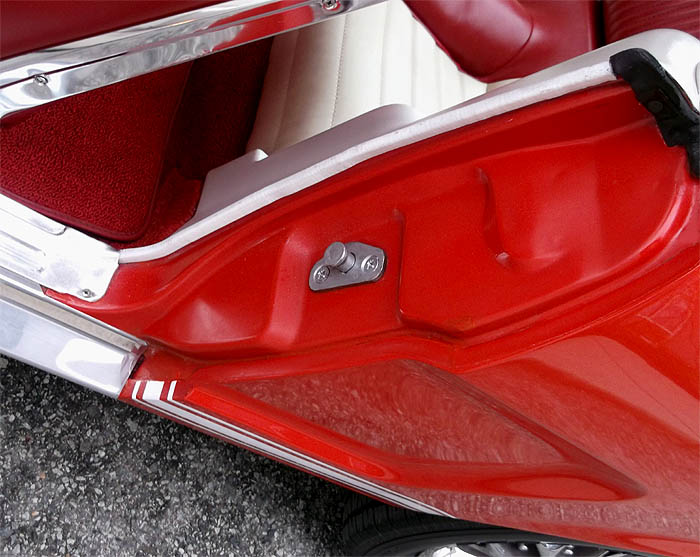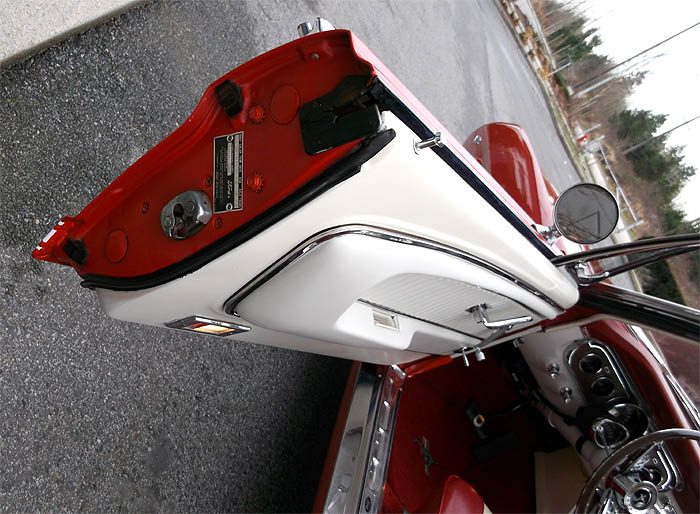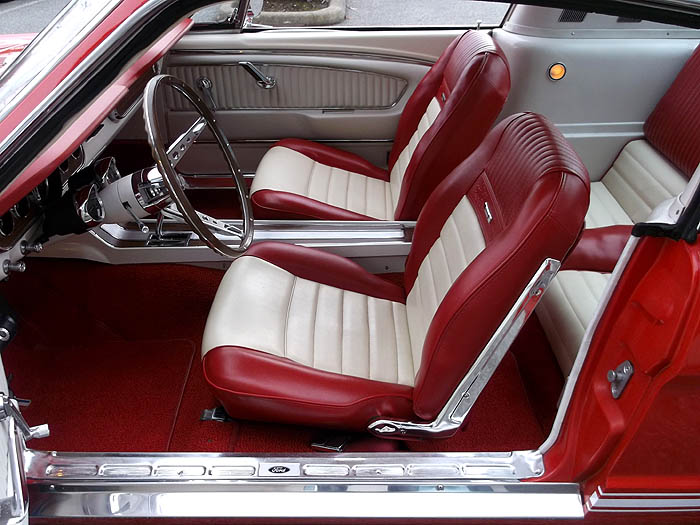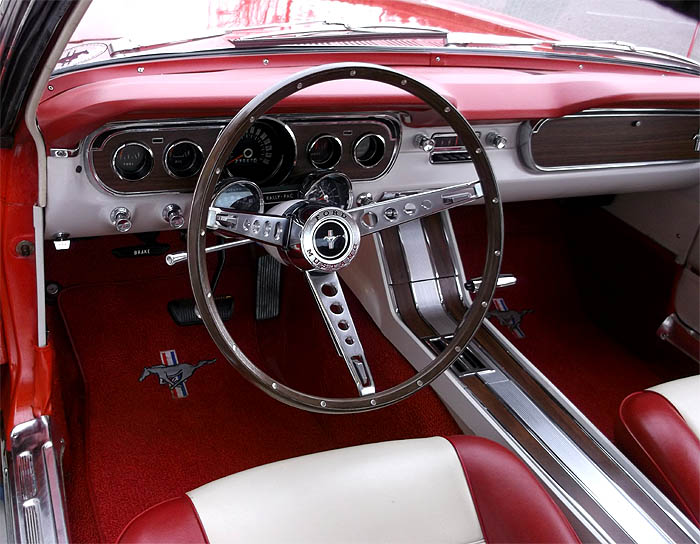 Restored in it's original F5 Red/White interior decor to the point of perfection, this interior is virtually indistinguishable from new right down to it's date coded seatbelts. This is a well appointed office with factory options that include; 5 dial guage package, tinted glass, full length Sports console, remote mirror, interior decor group, wood wheel, power assist steering, fold down back seat, Rally Pac and 3 speed Cruise-O-Matic transmission with everything functional right through to it's interior light package.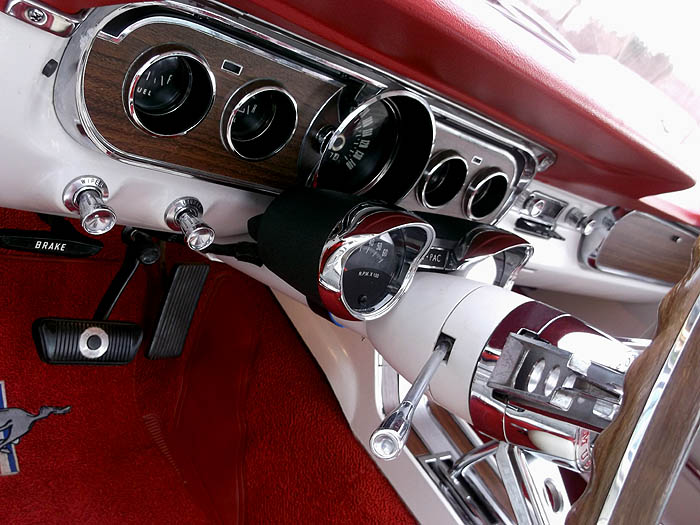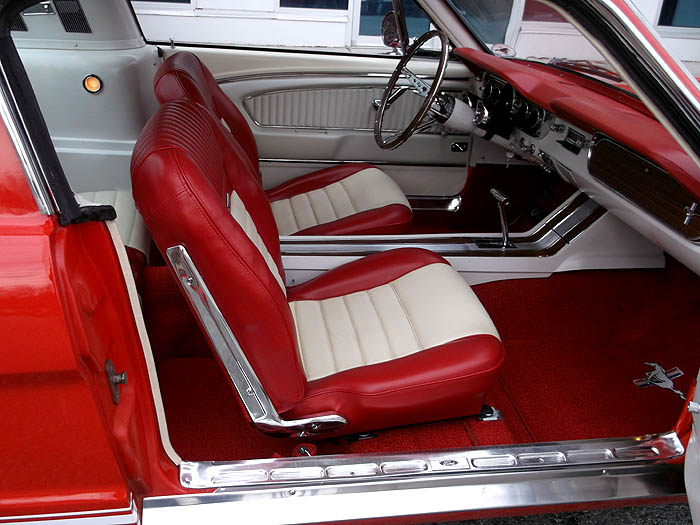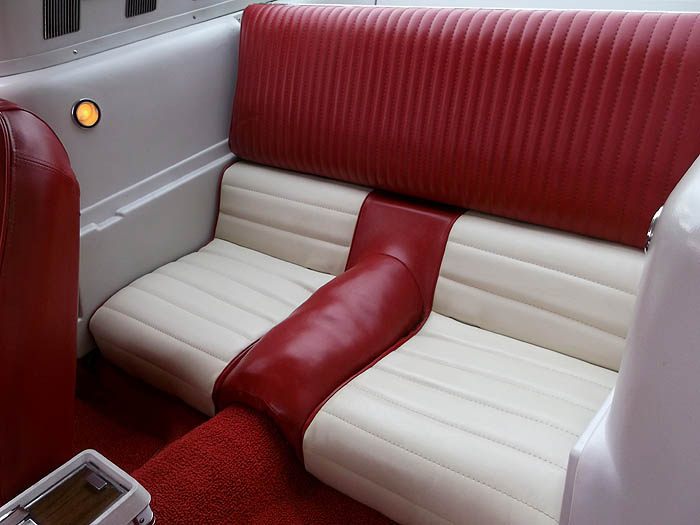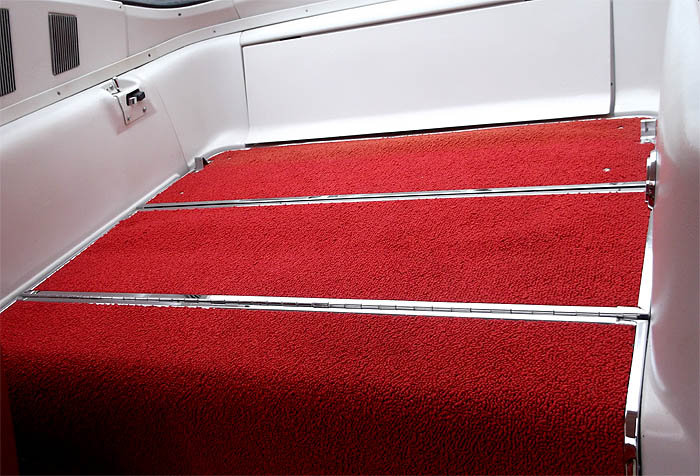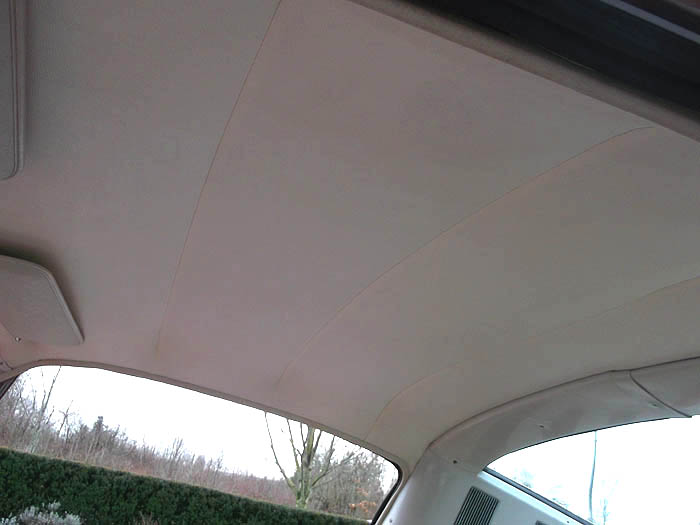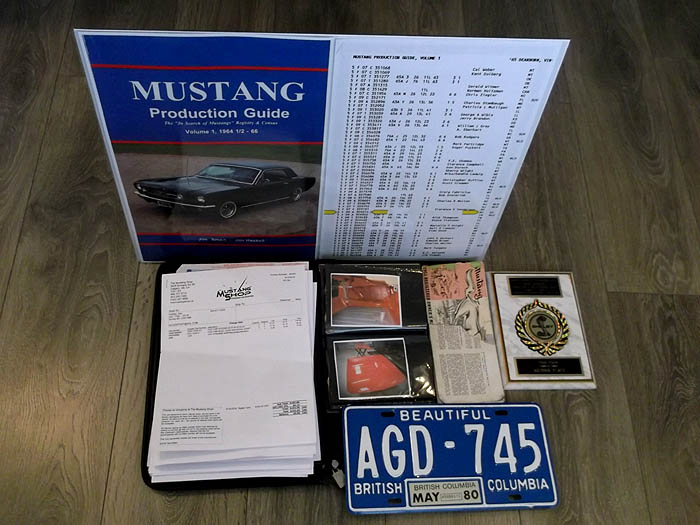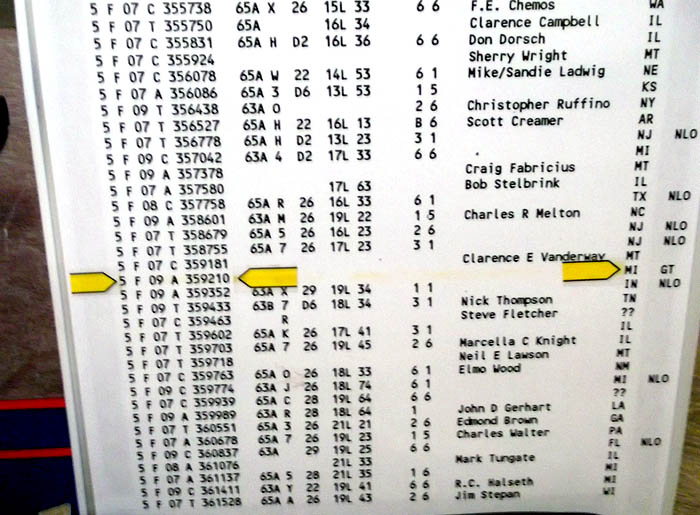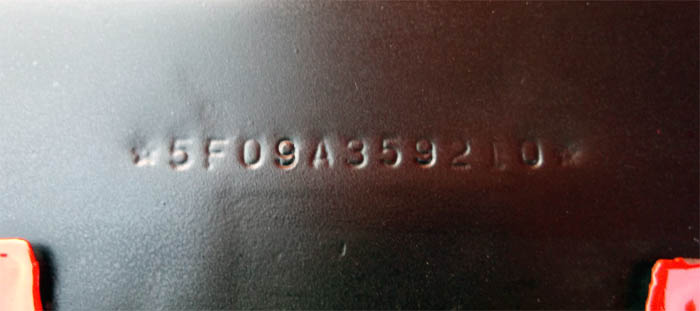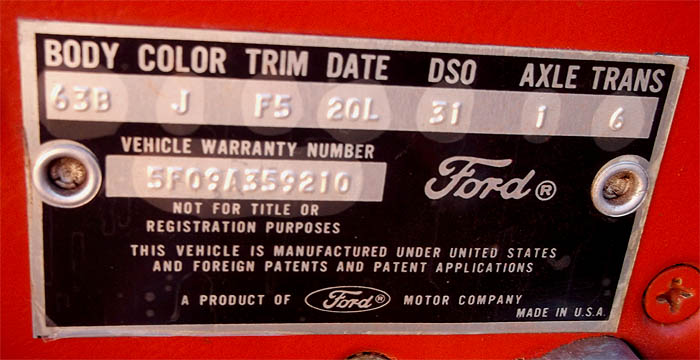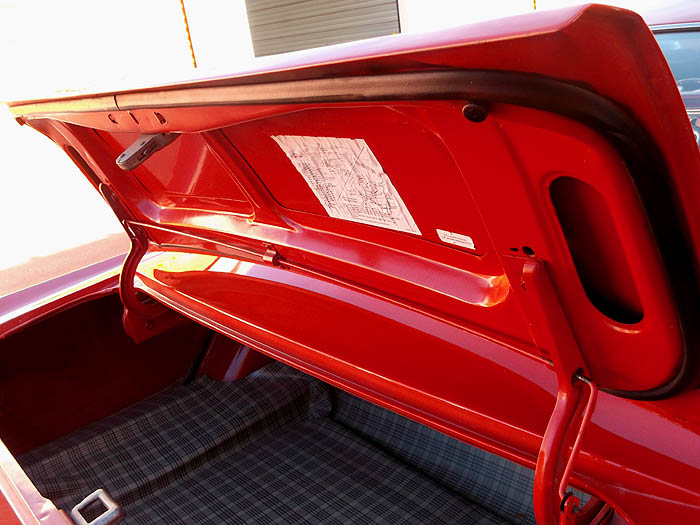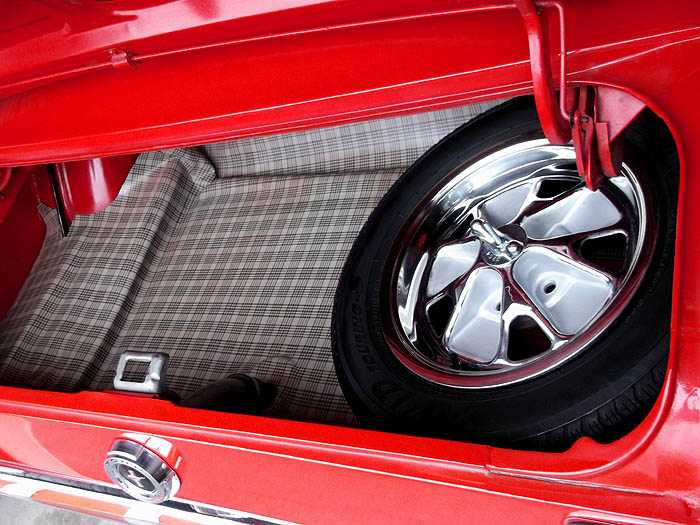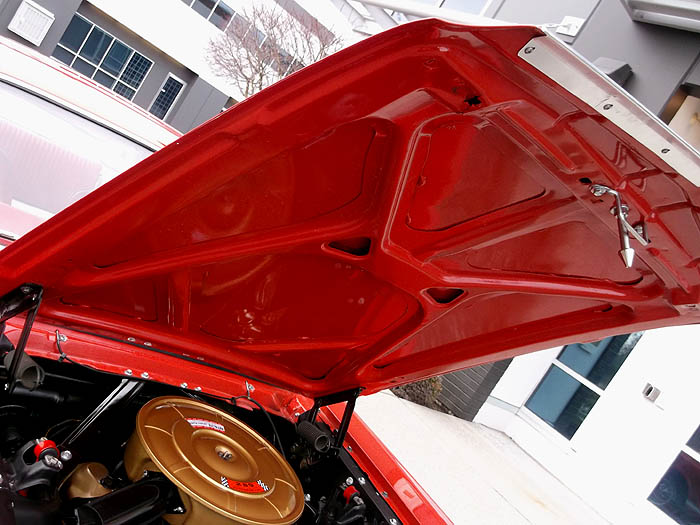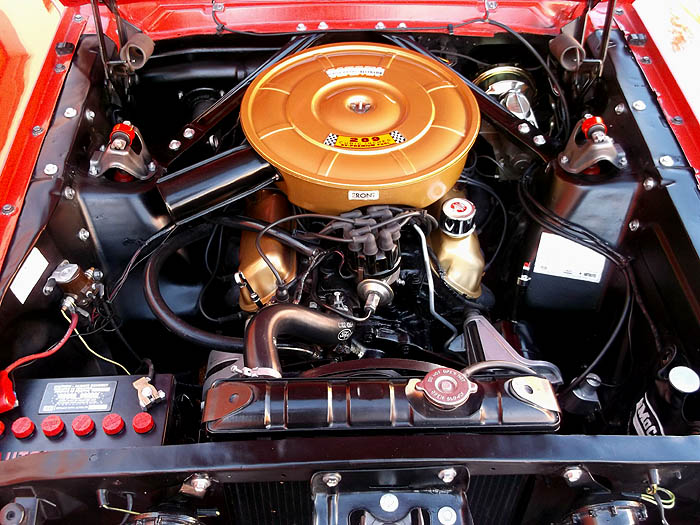 This is the original numbers matching 289 4V engine for the car thas been professionaly rebuilt to absolute factory 225HP specifications with everything else close to factory correct from it's dual advance distributor down to it's reproduction plug wires. Every other aspect of this drivetrain is original to the car from it's C4 transmission right back to its 3.00:1 standard axle.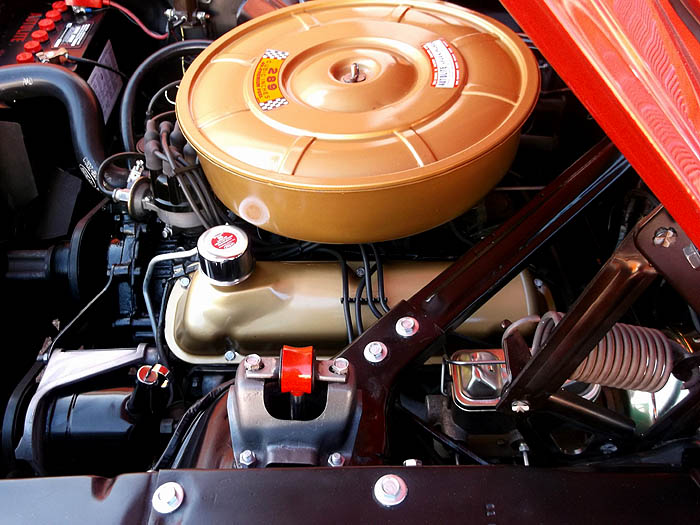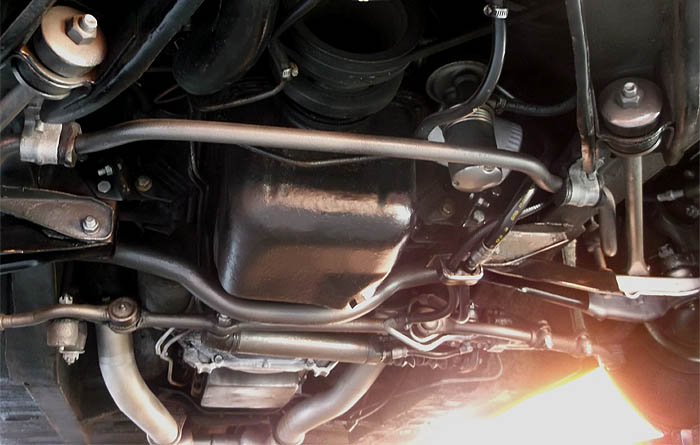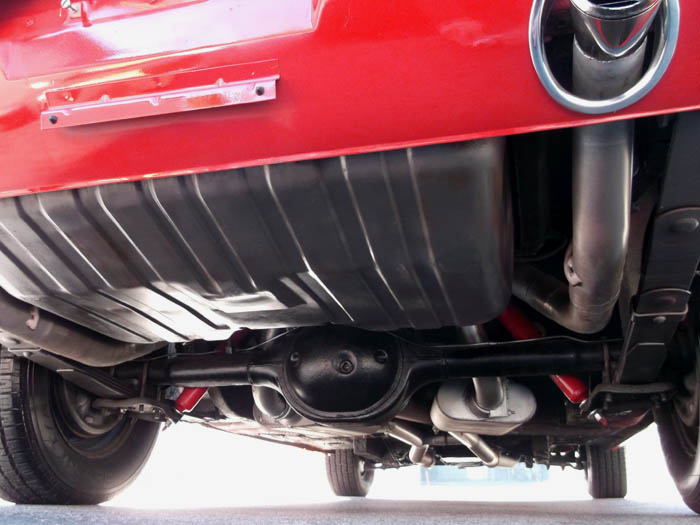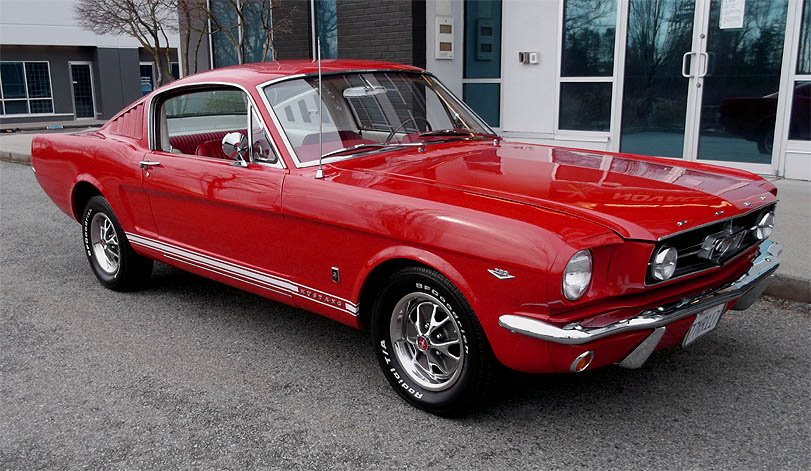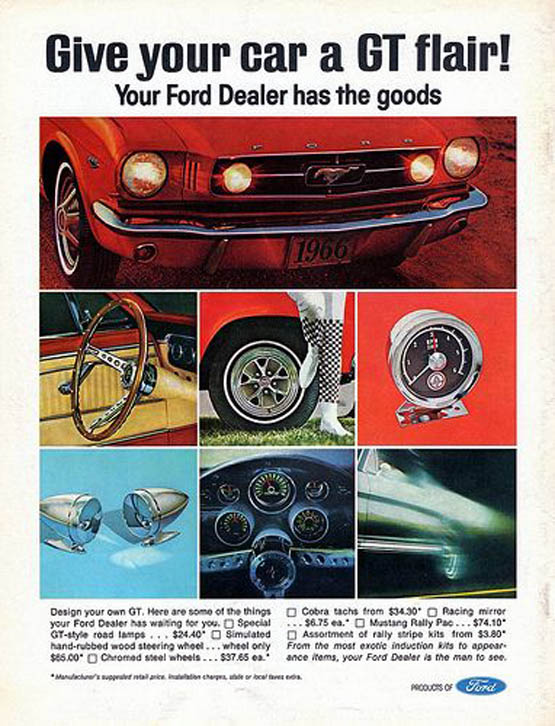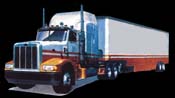 Fast shipping arranged
to anywhere in the world
Contact:
Email: Detroit60cars@aol.com
Business Hours: Monday - Saturday 9am to 5pm Pacific Standard Time. Closed Sundays..
Sales Phone: (604) 617 2225
Copyright 1998 Detroit60.com.