1968 BlackYenko RS/SS Tribute


SOLD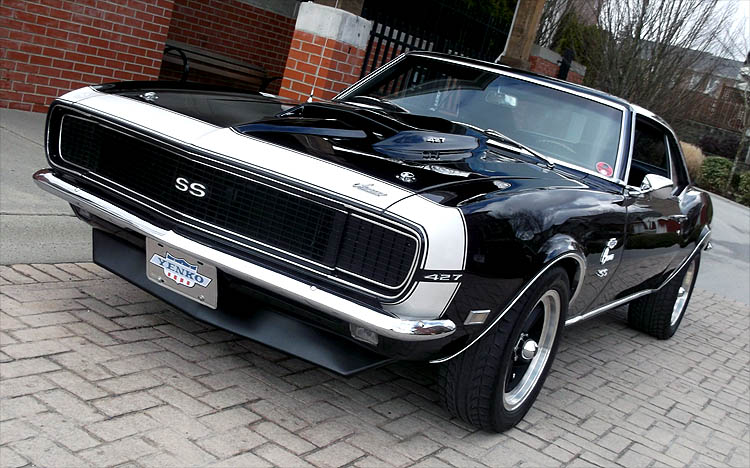 1968 YENKO RS/SS CAMARO TRIBUTE, L72 427/450HP, 12437, Tremec 5 speed, 12 Bolt, 4:10 Posi, power disc brakes, quick response power steering, Stinger hood, hood tie downs, Tic Toc tach, U17 guage package, F41 performance suspension, D80 front and rear spoilers, deluxe wood wheel, auxillary light group, exterior style trim group, tilt steering, Deluxe Houndstooth interior, Air conditioning, tinted glass, Strato Buckets, headrests, floor console, clock, 2 speed wipers, day/night mirror, pushbutton AM/FM radio, T3 headlights, Torque Thrust wheels, Tuxedo Black, Black interior, White stripe.


Detroit stamped out a steady line-up of performance iron in 1968 with the Yenko 427 Camaro being one of the rarest and most hardcore dealership Supercars ever produced. Restored to the max with absolutely no expense spared, this is one of the best executed examples of a Yenko tribute on the planet with restoration hi-lights that include; Mirror finish Base Clear paint, show quality chrome and exterior stainless, perfect interior, professionaly blueprinted drivetrain and highly detailed undercarraige to name a few. As with any Tribute the majority of the magic is in attention to detail with this particular Camaro restored accurate to SYC specifications right through to it's specialized Turbo Jet 427 engine and as expected from a car of this caliber everything is mechanically sorted and in nothing less than perfect working down to it's original
(
ice cold air
)
Harrison air conditioner.
Don Yenko stuck to his proven performance recipe with the 68 427 Camaro that was nothing less than a thinly disguised race car. This particular Yenko Tribute has all the essential SYC performance boxes checked with options that include; L72 427 engine, 12 bolt 4.10 Positraction axle, 16.1 special ratio steering, fiberglass Stinger hood, front and rear spoilers, HD 4 core radiator, 3/8" fuel lines, 4 piston metallic power disc brakes and RPO F41 special purpose suspension to name a few. And along with it's big league performance this Camaro has a loaded factory option list that includes; Comfortilt steering, 4 season air conditioning, Tic Toc tach, tinted glass, floor console with guage package, deluxe interior with woodgrain accents, woodgrain wheel and desirable Rally Sport /Super Sport option package to name a few. As well this is a collector owned, original big block (396/325HP) car that retains most of it's factory issue sheet metal and Norwood cowl tag and includes receipts and references for restoration work completed. A car restored to hold it's own in a top end car show or flying down a twisty canyon road, when it comes to curb appeal and no compromise performance, this Camaro is about as good as it gets for the serious buyer. Included with the sale is all related documentation. Private sale by appointment only. Our service team will ensure that your car will leave to you turn key and professionaly detailed with all the necessary paperwork to register the car anywhere in North America. Buyers are always encouraged to call us direct to answer questions or to assist with purchase arrangements at (604) 617 2225 or Email us at detroit60cars@aol.com Terms and conditions: Vehicle is sold as is with no warranty implied unless otherwise stated in the description. SOLD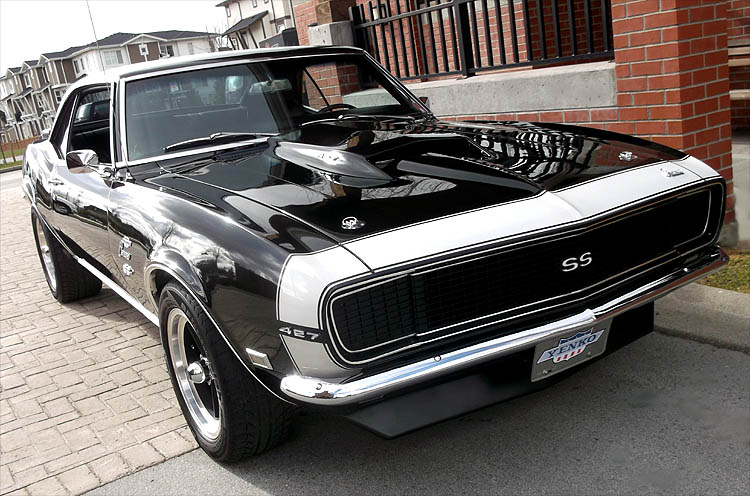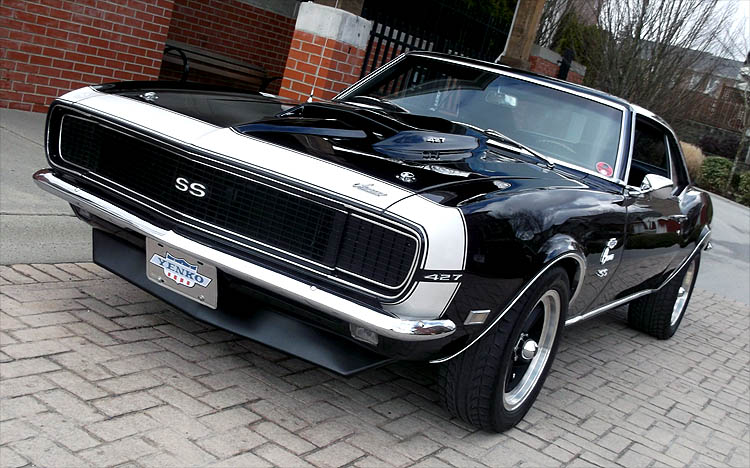 Look up Wild Ride in the Camaro unabridged dictionary and you'll likely find a picture of this particular Yenko Tribute next to the definition. Restored SYC accurate right through to it's air induction fiberglass hood, this is as close as you can get to owning an actual 68 Yenko Camaro minus the $400K price tag.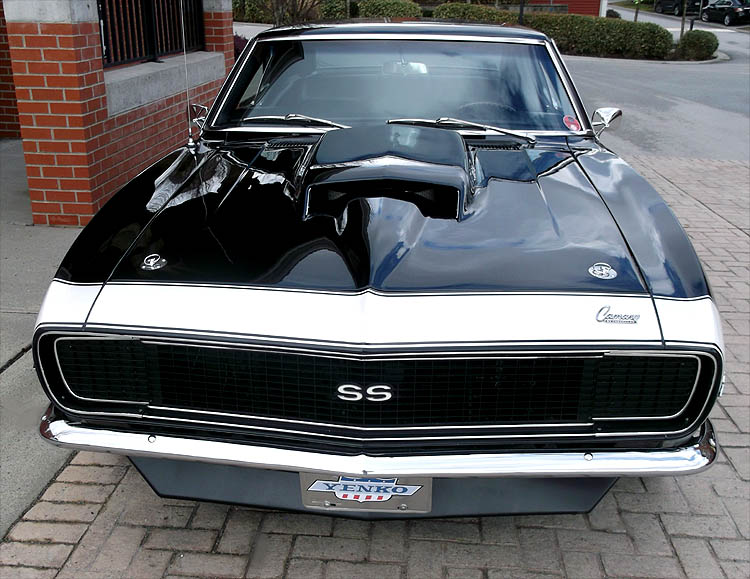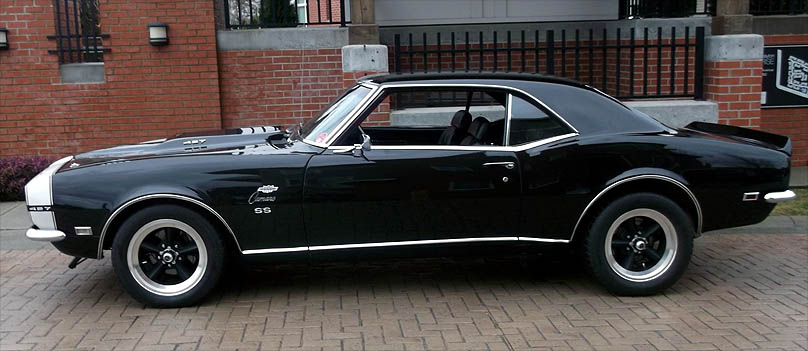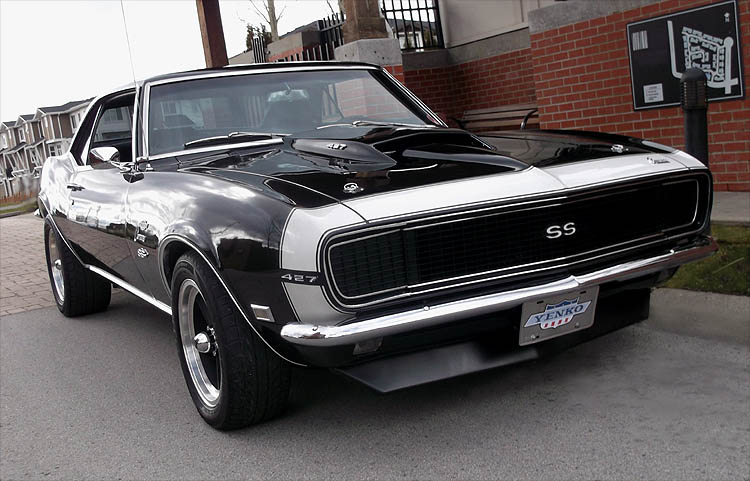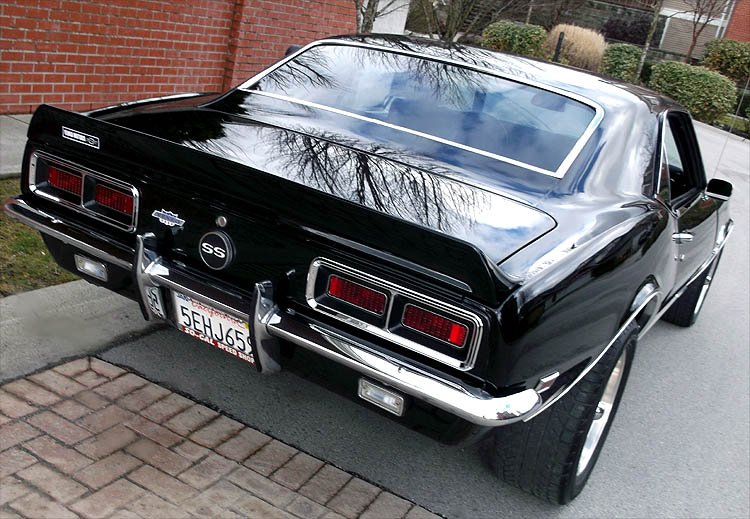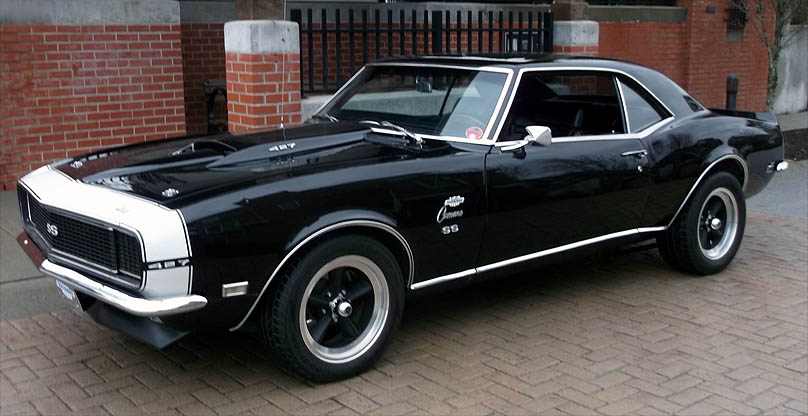 The 68 Yenko 427 Camaro was one of the most high octane street cars to roll off a dealership floor with performance capabilities bordering on the absolute edge of street legality. Along with it's big league performance, this Camaro drives like a dream and with the addition of a Tremec 5 speed and 4 wheel SSBC disc brakes you wouldn't hesitate to take it out for an extended highway drive.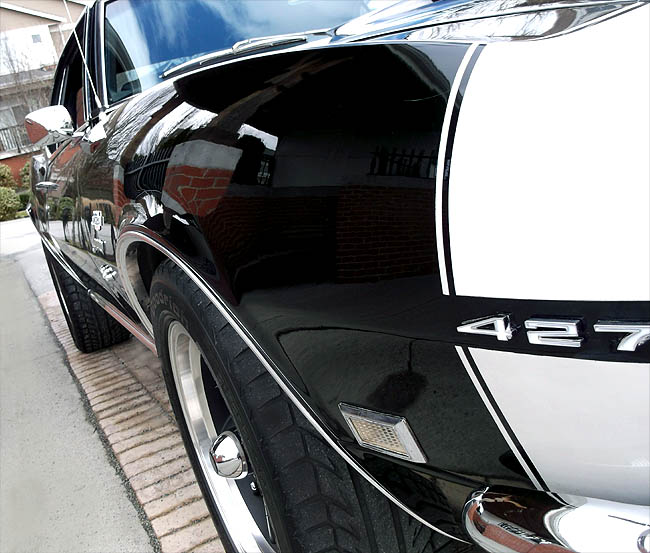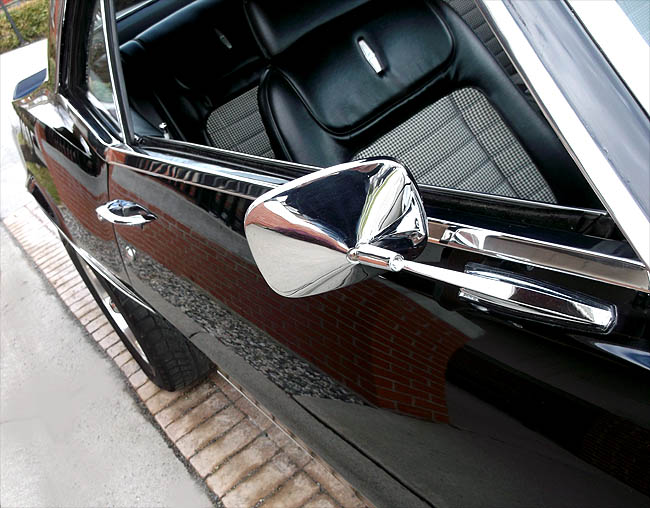 The absolute attention to detail on this car is oustanding in every way with no exterior component left untouched right through to it's triple plate exterior chrome and with the exception of a replacement windshield still wears it's original 68 issue Astro Ventilation glass.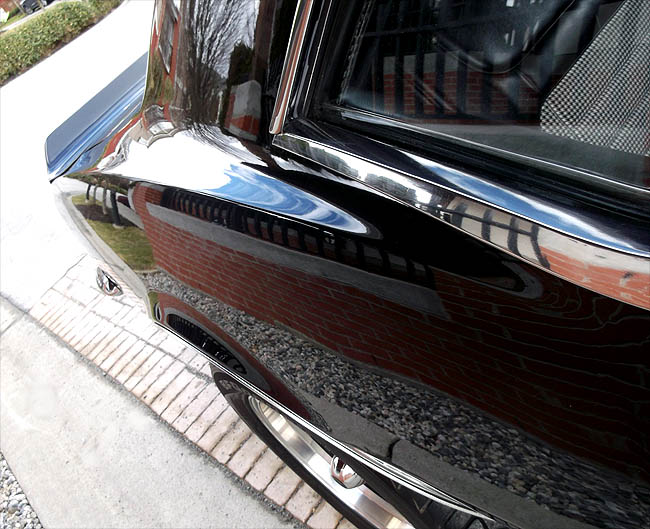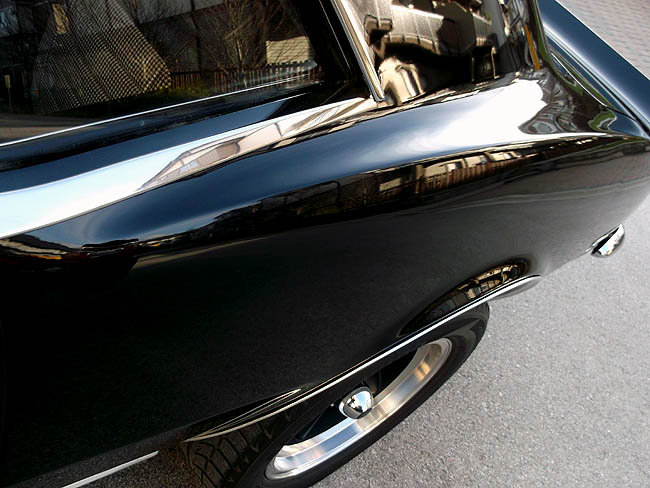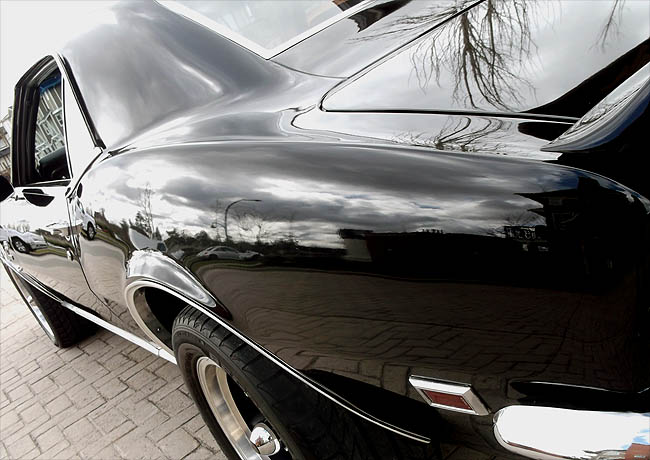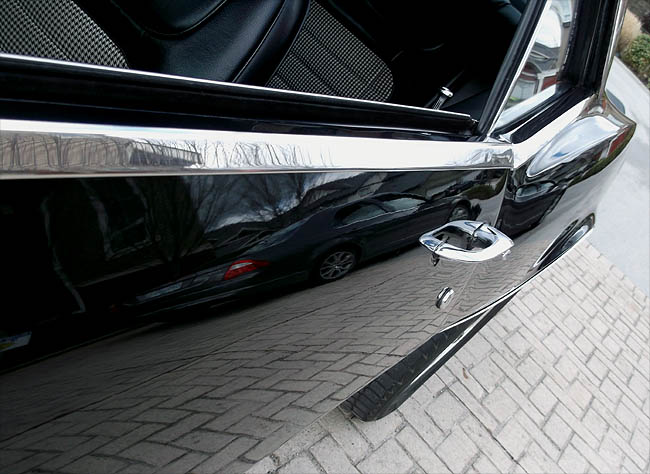 This particular Camaro has all the hallmarks of a no expense spared, no corners cut build with a combination of NOS and top end replacement parts used throughout some of which include; SSBC stainless brakes, Energy Suspension poly bushings and motor mounts, ARP fasteners, Moog springs, Moser axles, TKO transmission, fully balanced and blueprinted ($17K build) engine, the list goes on. As well This is a Norwood built, original L35 396, Rally Sport/ Super Sport Camaro purchased new in Roseville California and currently resides in Vancouver B.C. where it spends it's parked time in a climate controlled showroom. Feel free to contact us for further information in regards to this Camaro @ (604) 617- 2225 or Email us at detroit60cars@aol.com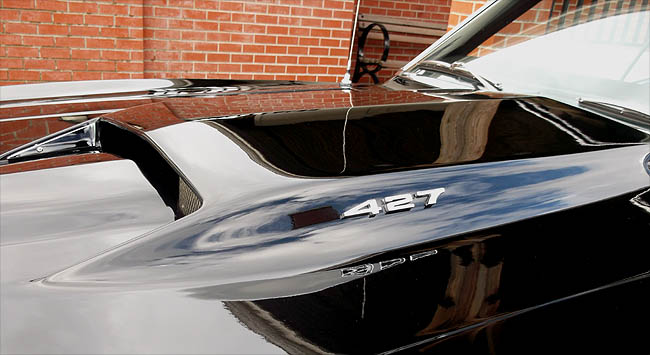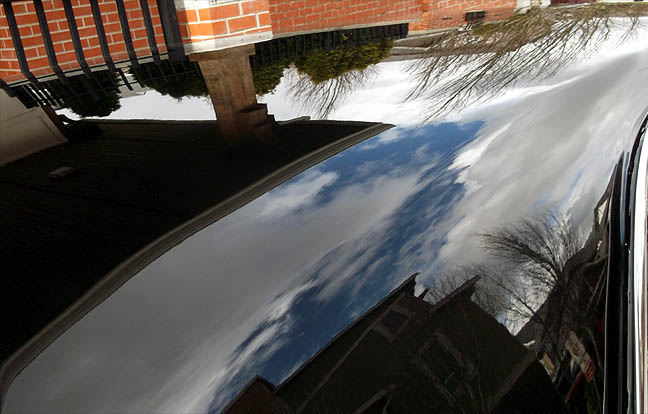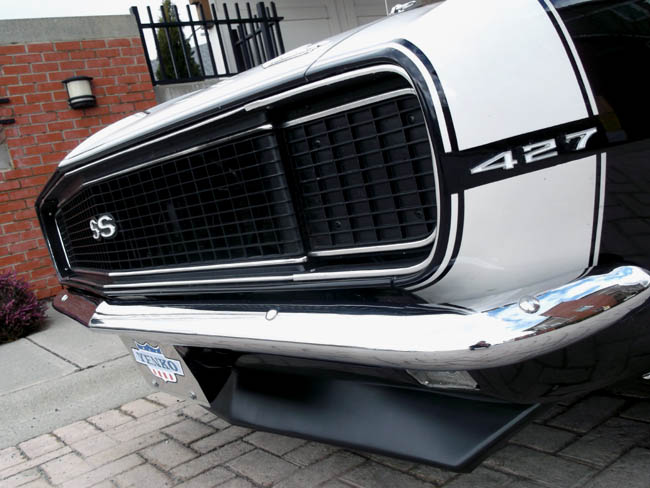 The Camaro rolled through four design generations with the Rally Sport /Super Sport package generally regarded as the most desirable version of the sixties Camaro. This is a fully restored car in every sense of the term with everything functional and in perfect working order including it's vacuum operated headlight doors.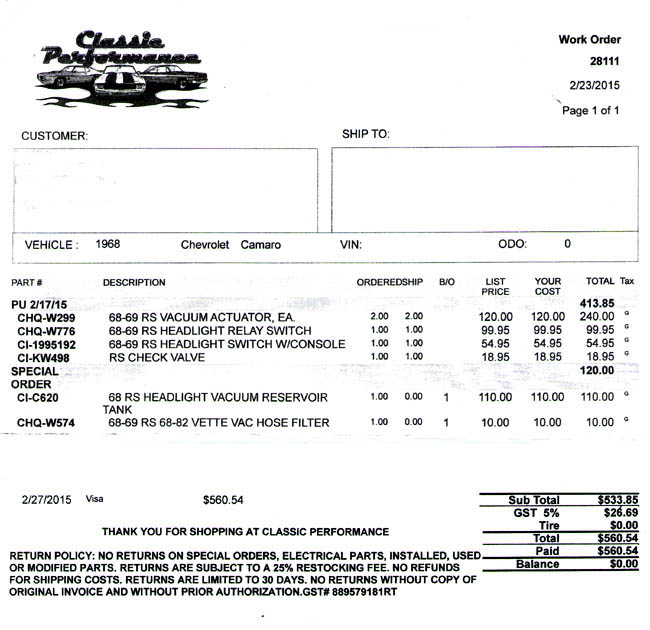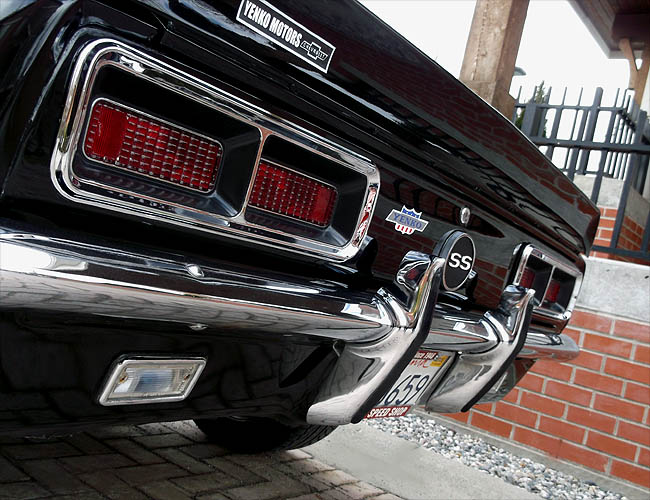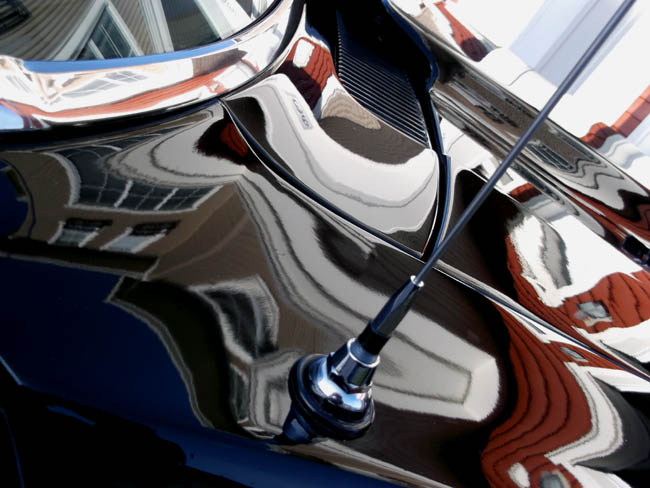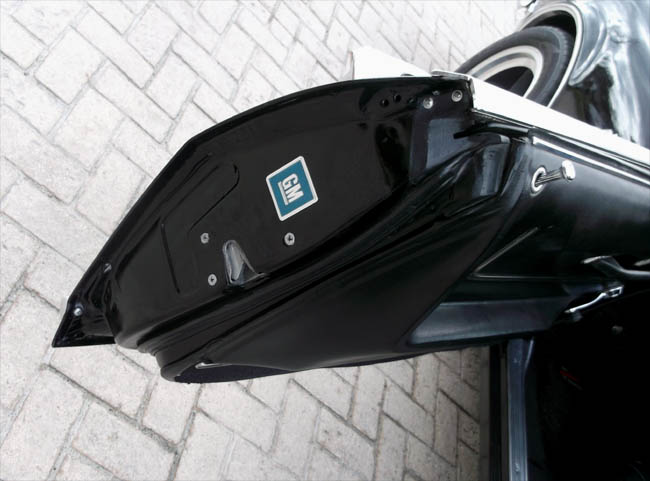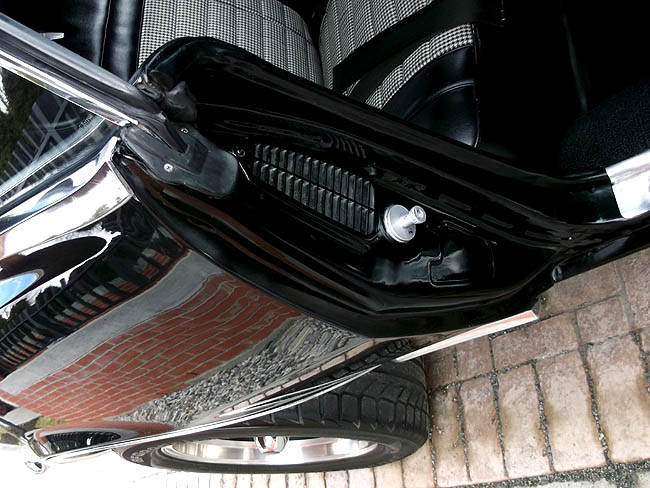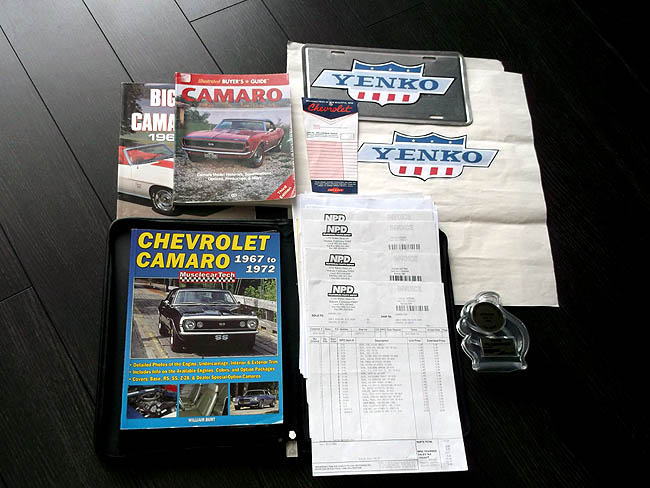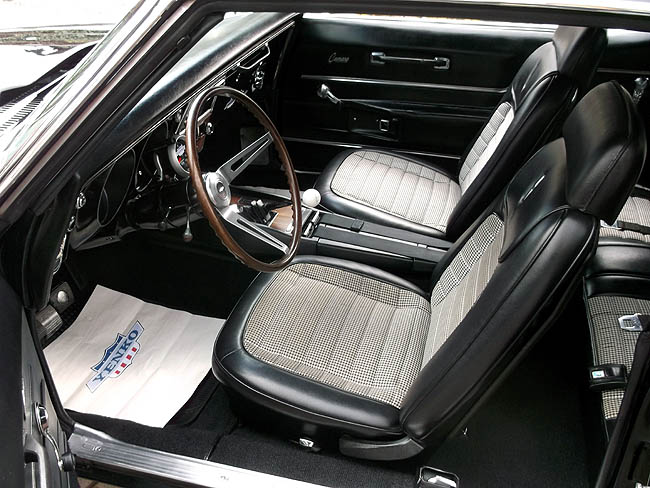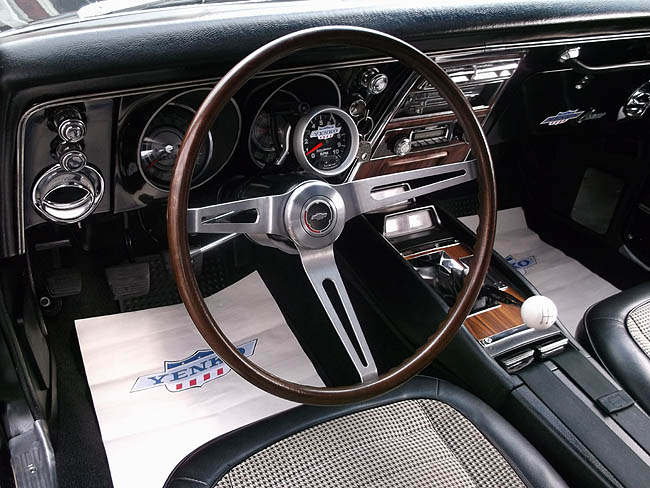 Atom splitting performance is only the beginning of this Camaro's appeal that features a big basket of comfort and convenience options some of which include; N33 tilt steering column, Z87 custom interior package,Tic Toc tach, teakwood wheel, special instrumentation, tinted glass and 4 season air conditioning with everything absolutely as new and functional down to it's AM/FM radio.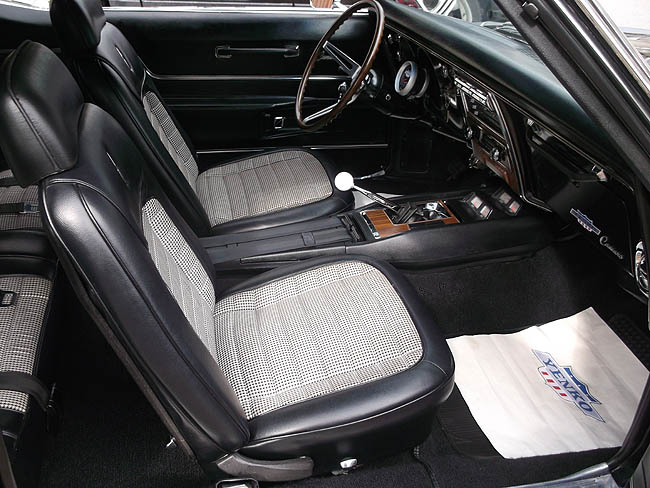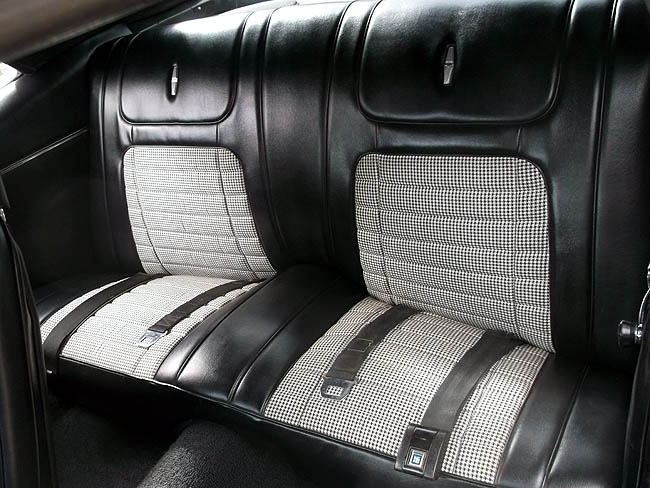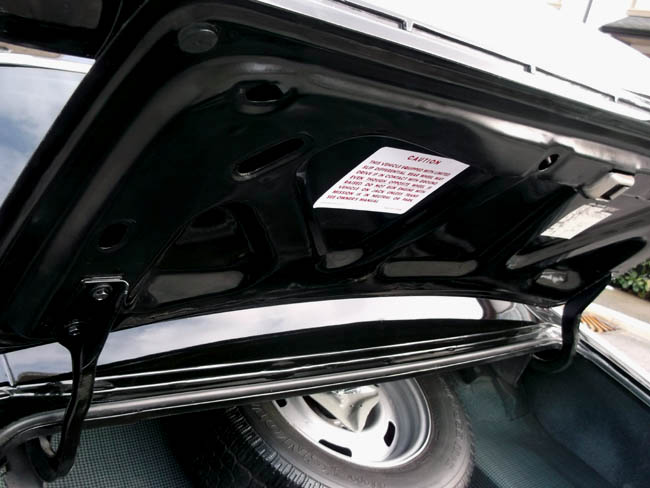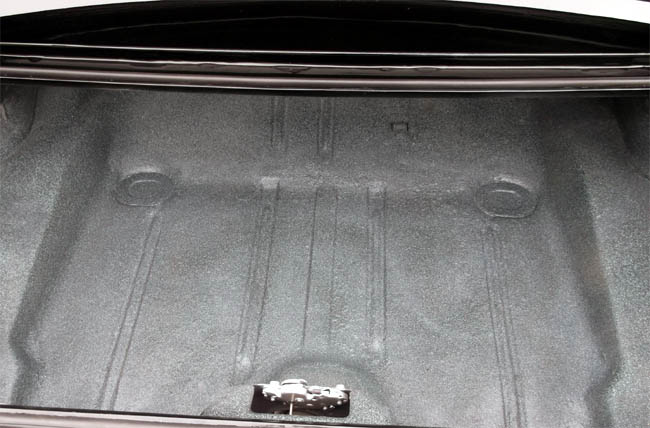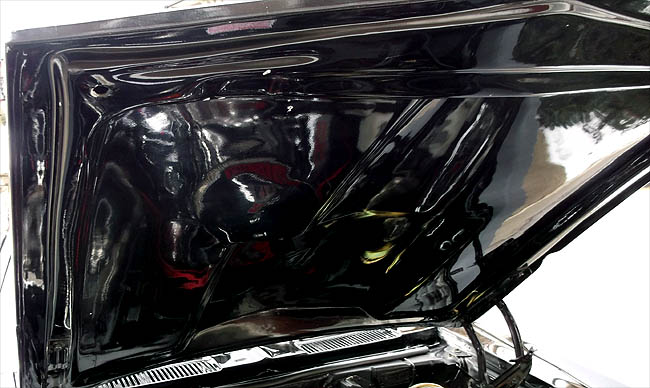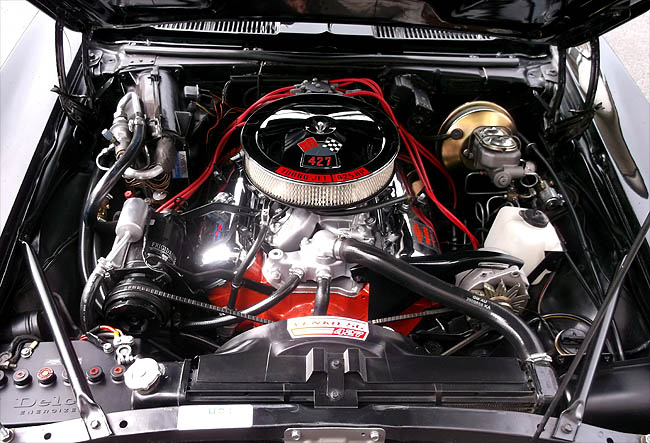 Cubic inches was established as the temple to higher horsepower in 1968 with the L72 427 being one of the most potent powerplants ever produced by Chevrolet. This is a 4 bolt main 512 block 427 engine that's been balanced/ blueprinted and professionaly rebuilt to near stock standards using L72 specific internals with everything sitting in an absolutely pristine engine bay.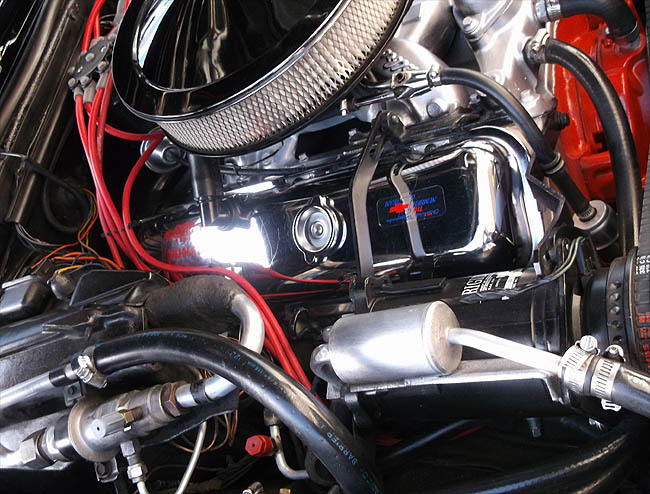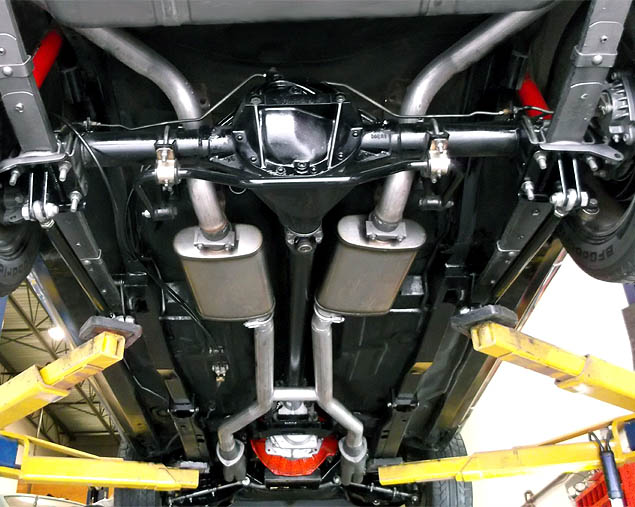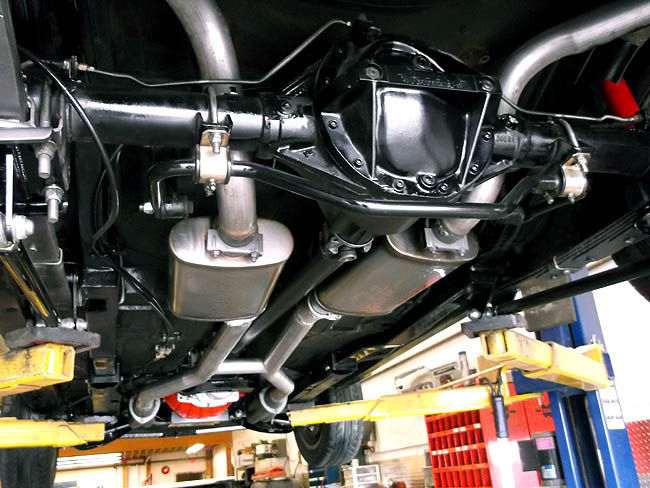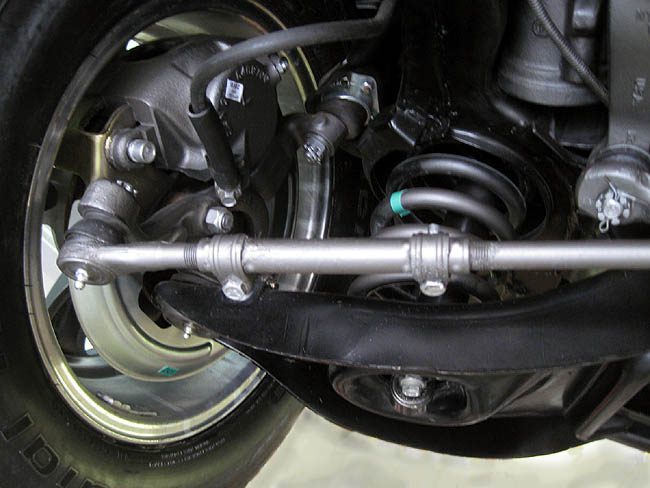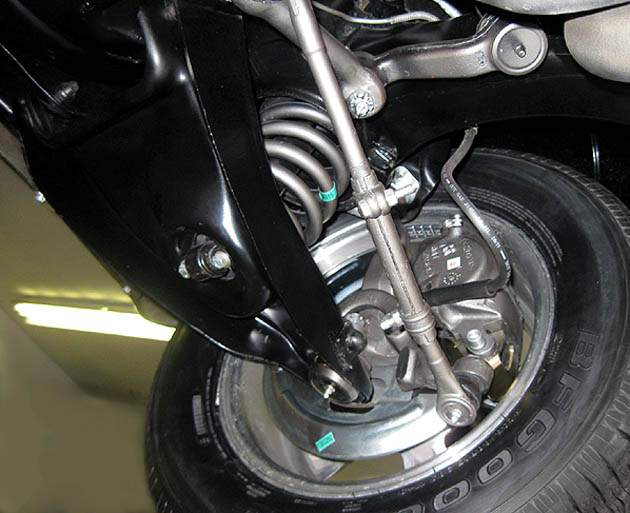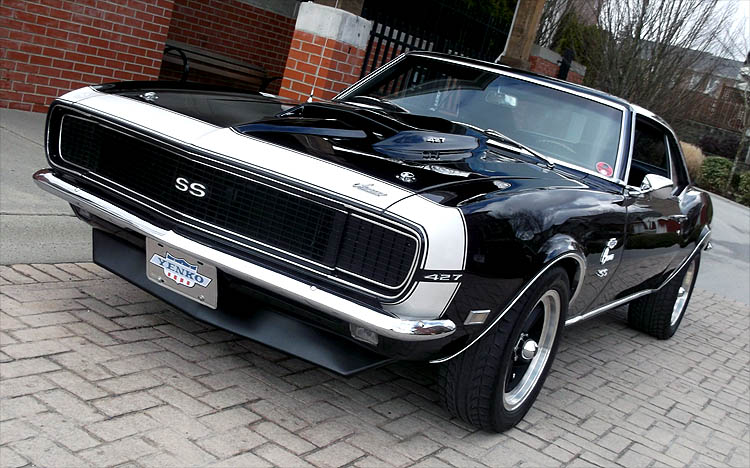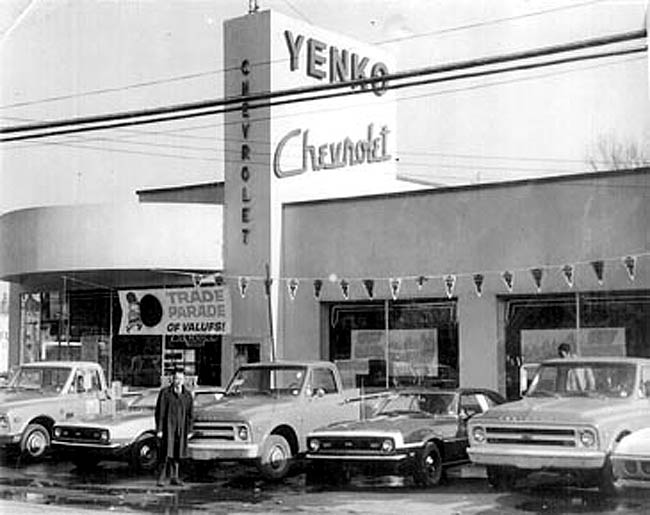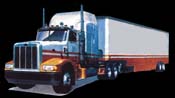 Fast shipping arranged
to anywhere in the world
Contact:
Email: Detroit60cars@aol.com
Business Hours: Monday - Saturday 9am to 5pm Pacific Standard Time. Closed Sundays.
Sales Phone: (604) 617 2225