1967 Red on Red Mustang Convertible


SOLD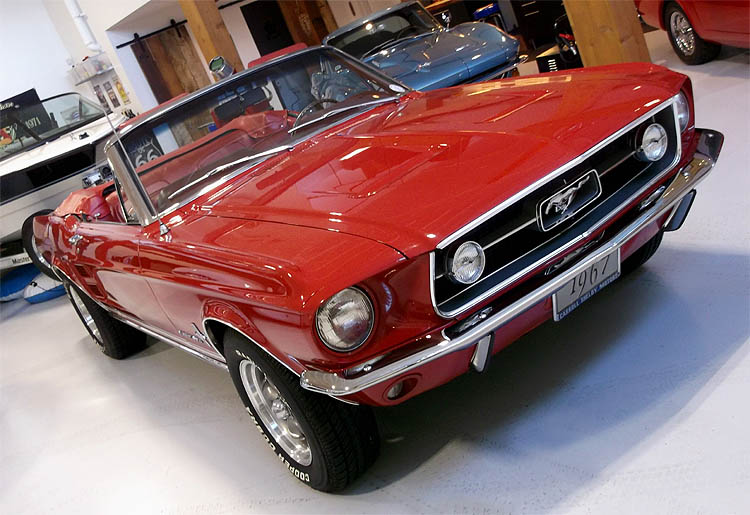 1967 MUSTANG CONVERTIBLE, 289/225 HP, C4 Auto, 3.00:1 axle, Competition handling package, power top, power Disc brakes, GT Equipment Group, quick ratio steering, quad exhaust tips, fog lights, GT gas cap, turn signal hood, deluxe wood wheel, Sports console, tinted glass, remote mirror, Exterior Decor Group, Visibility Group, Philco AM radio, 2 speed wipers w/ washers, day/night mirror, back up lights, color keyed mats, Candyapple Red, Red interior, Red top cover, White top, White GT stripes.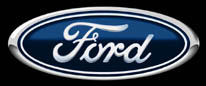 1967 was a landmark year for Ford Division in terms of style and performance and no other street car lived up to the billing better than the Mustang Convertible GTA. Restored to the absolute max and pristine right throught to it's Oxide primer undercarraige, the current condition report for this particular Mustang Convertible scores nothing less than an A plus. Some of the restoration hi-lights for this Mustang include; gorgeous PPG Base/Clear paint, show quality chrome and exterior stainless, like new interior, professionaly rebuilt original drivetrain, and highly detailed undercarraige to name a few. And along with having all of the requisite boxes checked from a condition level standpoint, this Mustang has been restored accurate to most of it's factory issue options through to it's desirable Code T Candyapple Red color while still retaining it's complete San Jose issue, numbers matching drivetrain right through to its 3.00 conventional axle.
The Mustang Convertible GTA is near the top of the list when debating the ultimate driver's car in 1967 because of it's timeless styling long list of touring inspired options. Some of the GT upgrades on this particular convertible include; Cruise-O-Matic transmission, Kelsey Hayes power Disc brakes, fast ratio steering, handling package, power assist top, performance hood, fog lamps with grill bar, dual exhaust stainless tips, deluxe floor console, Carlite tinted glass, woodgrain wheel and Exterior Decor Package to name a few. As well this is a 2 owner, San Jose California built car that retains it's original door data tag and most of its factory issue sheet metal with all body numbers in tact through to the front fender stamps with everything mechanically sorted and absolutely turn-key right down to it's original issue Philco pushbutton AM radio. The 67 Mustang Convertible is parked near the top of the current classic car popularity charts and as a complete package this is hands-down one of the nicest examples you'll find anywhere for the money. An awesome addtiton to any 60's Mustang collection for the serious buyer. Price: SOLD Private sale by appointment only. Our service team will ensure that your car will leave to you turn key and professionaly detailed with all the necessary paperwork to register the car anywhere in North America. We can assist in all aspects of worldwide shipping. Buyers are always encouraged to call us direct to answer questions or to assist with purchase arrangements at (604) 617 2225 or Email us at detroit60cars@aol.com Terms and conditions: Vehicle is sold as is with no warranty implied unless otherwise stated in the description.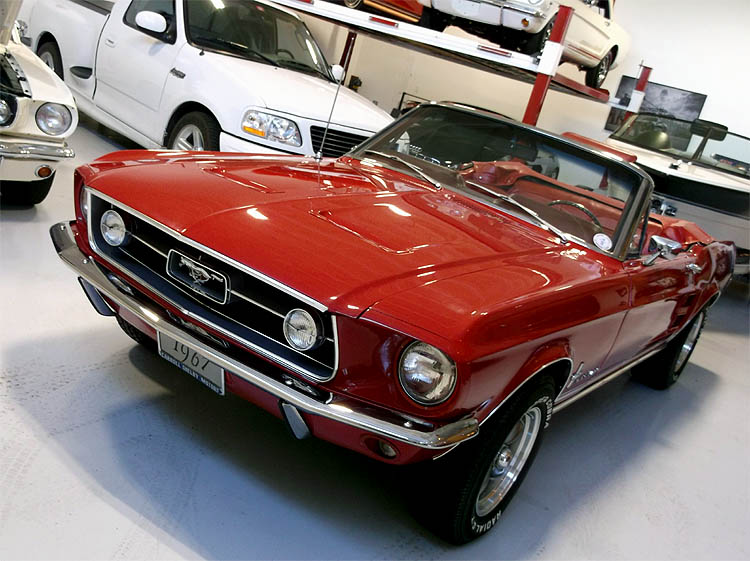 A staple of 60's performance and style the 67 Mustang Convertible GT continues to set records as one of the longest running classic car icons on the planet. The 67 Mustang Convertible was a gorgeous styling exercise end to end and even after 49 years you'll never mistake it for anything else on the road.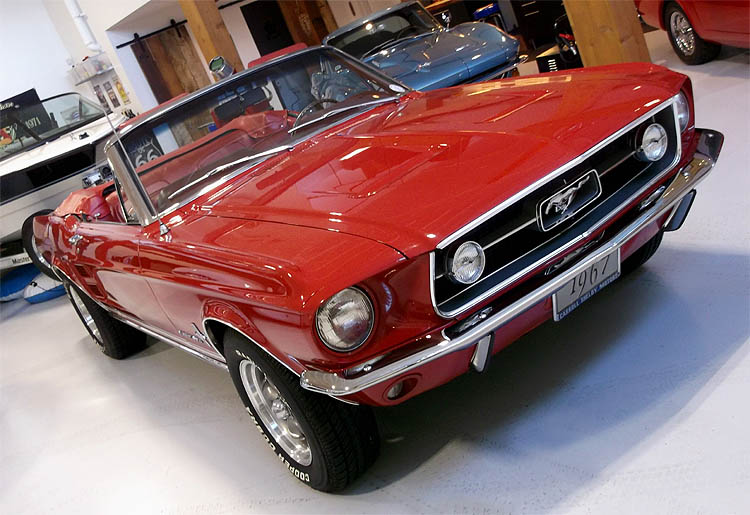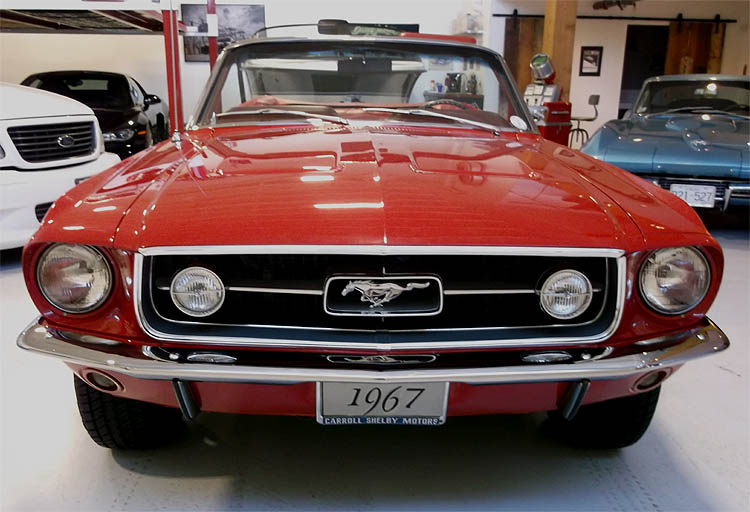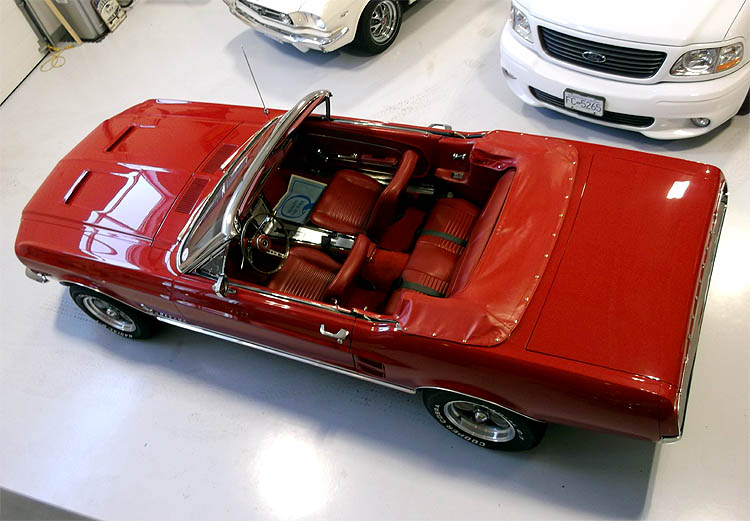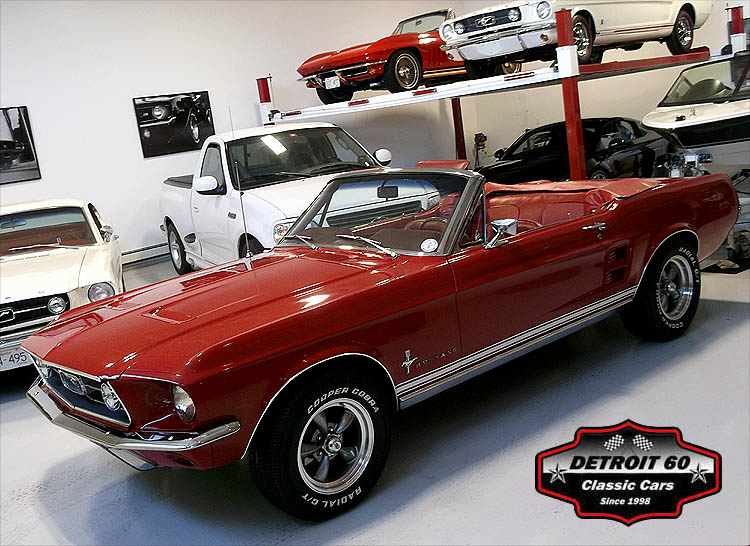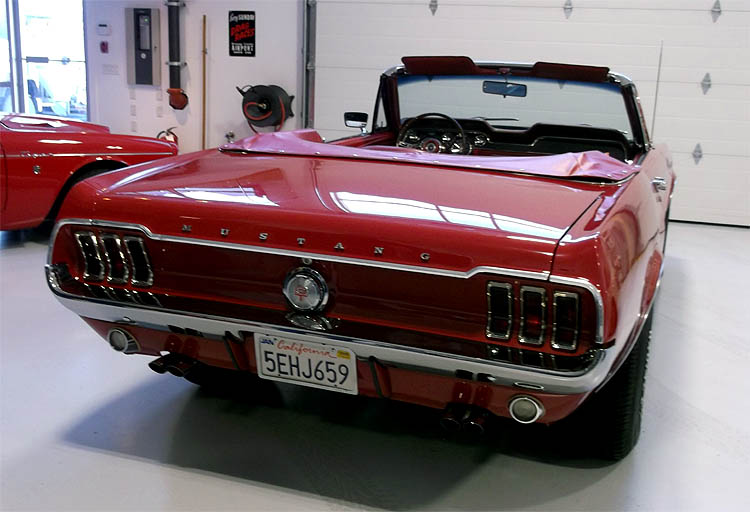 Ford Division came through with all of the extra performance hardware to back up it's touring package with the 1967 Mustang Convertible. Upgraded with all of the Grand Touring bells and whistles this Mustang is user friendly enough that you wouldn't hesitate to jump in and take it out for an extended weekend trip.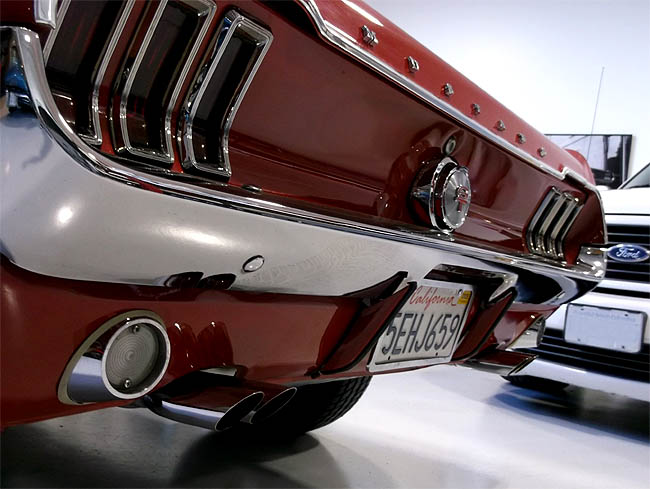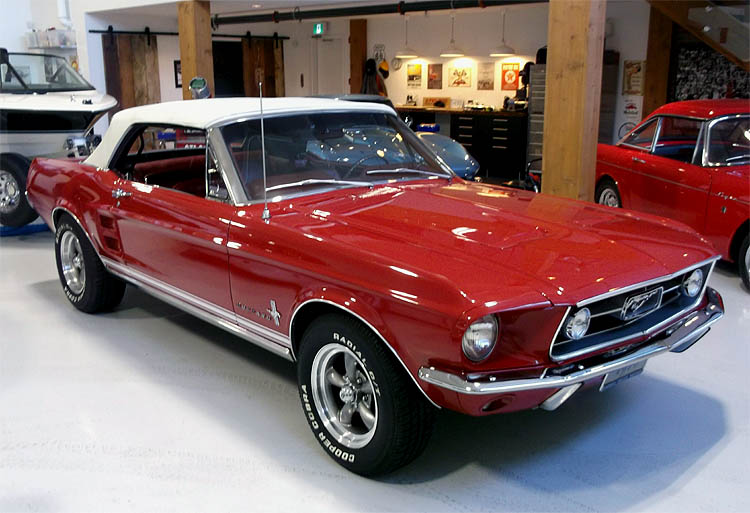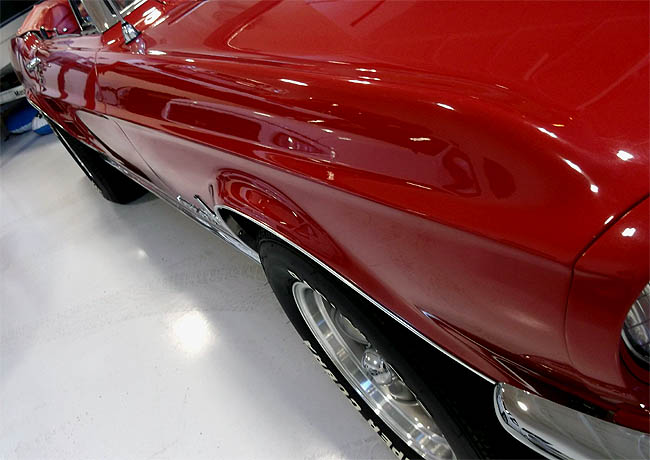 The fit and panel alignment on this particular Mustang is nothing less than arrow straight end to end that's show-cased in a Base/Clear paint finish that literally looks like a house of mirrors right through to the inside of the trunk lid. As well all of the requisite exterior jewellery you would expect to find on a top end show car are evident on this Mustang including; triple plated bumpers, professionaly polished stainless trim, new pinpoint grain white convertible top and pristine date coded exterior glass.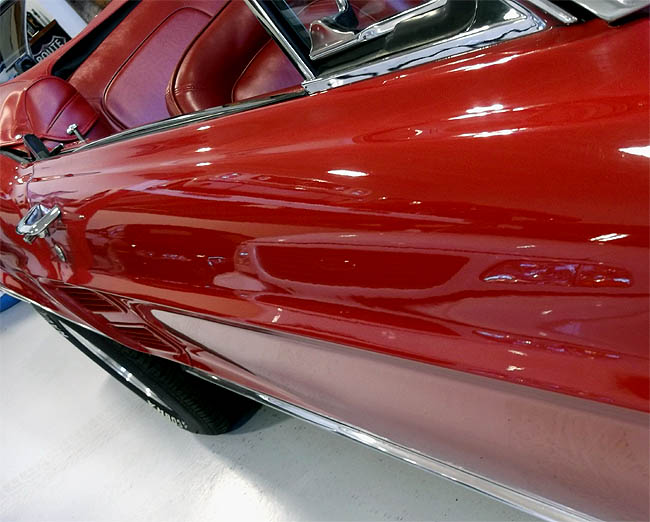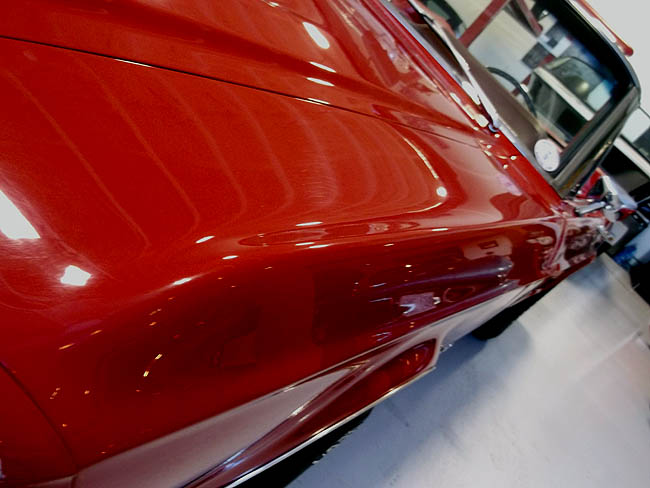 This is a 2 owner, R Plant San Jose California built, DSO B6 Western Canada Mustang with a production date of December 13 1966. As well this is a collector owned car that spends it's parked time in a climate controlled showroom and is complete numbers matching and date coded right through to its original Ford issue jack set. Feel free to contact us for further details in regards to this particular Mustang at (604) 617-2225 between 8AM and 5PM Pacific or Email us at detroit60cars@aol.com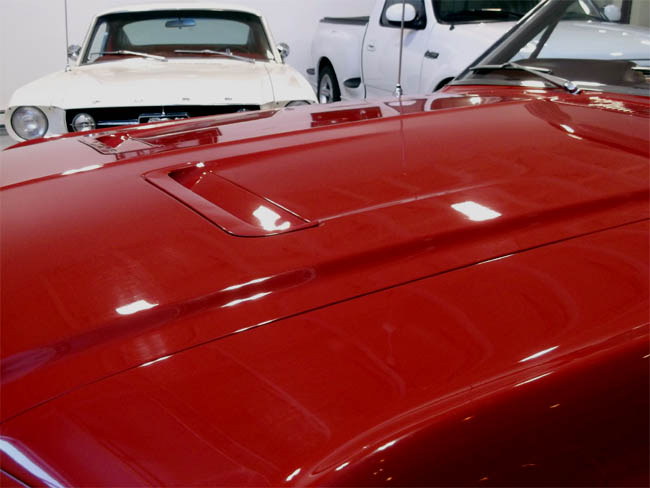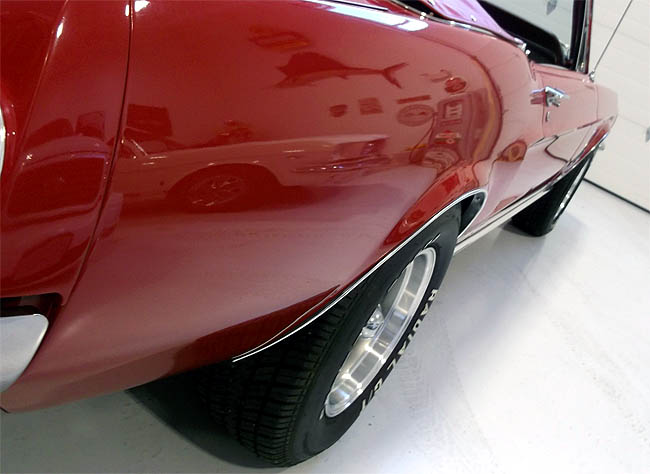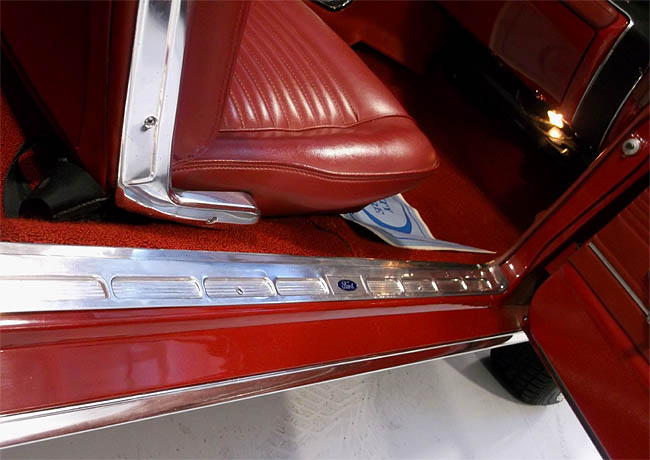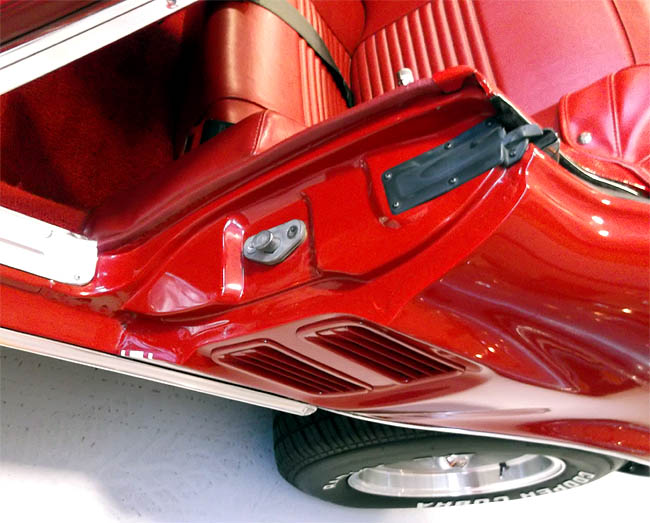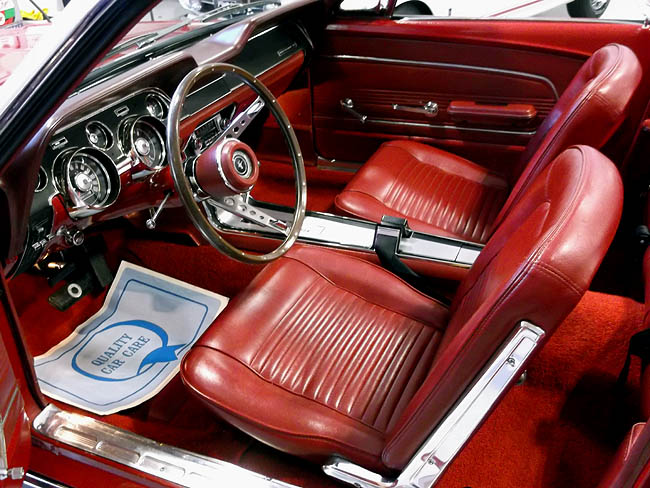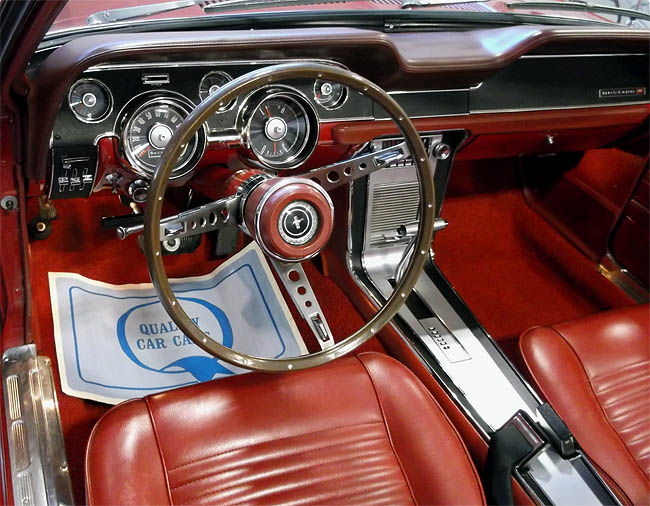 The 67 Mustang interior offered amenities in spades with options that included; full length Sports console, woodgrain wheel, power disc brakes, tinted glass, visibility group and Select Shift transmission to name a few. Flawless down to the absolute last detail and restored back to it's original 2D Red, this interior literally looks like it just came off the page of a 1967 Ford Mustang sales brochure.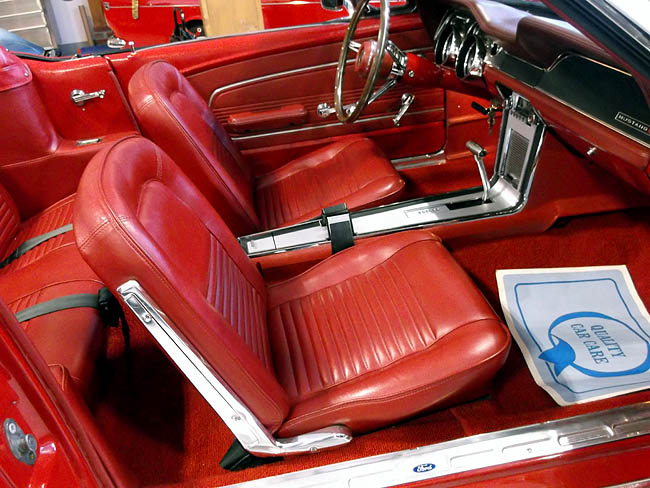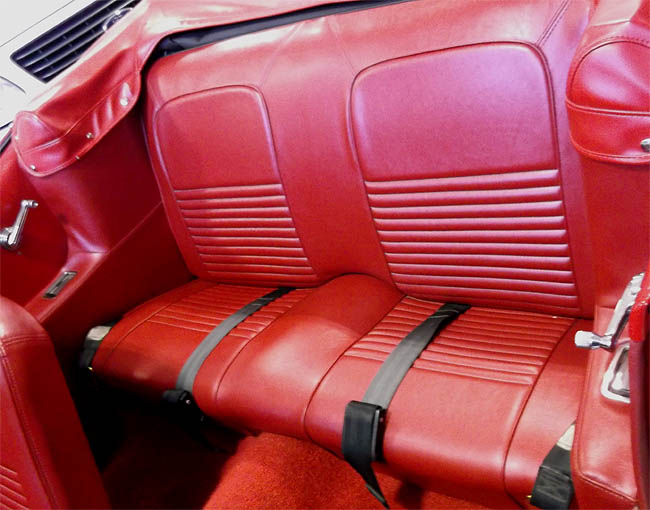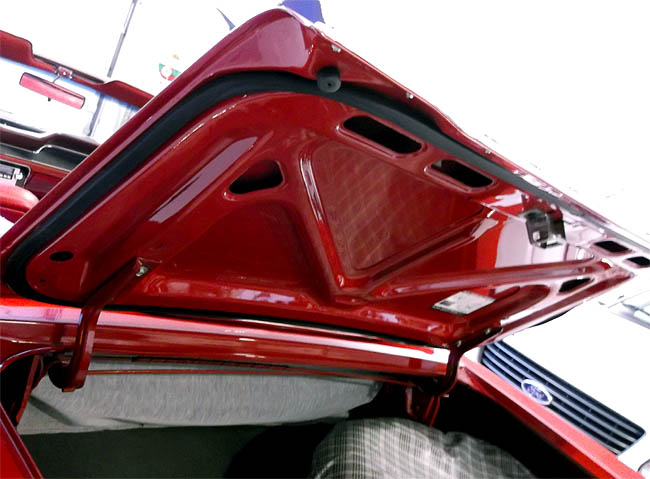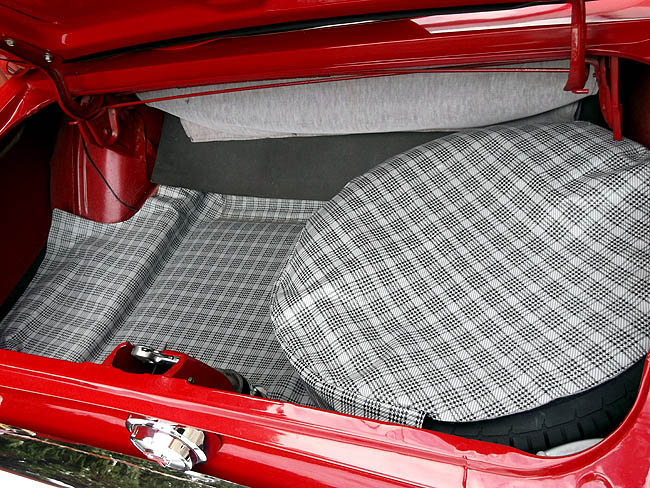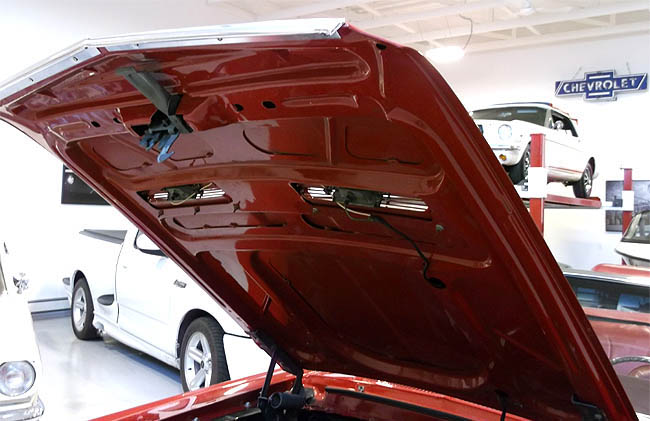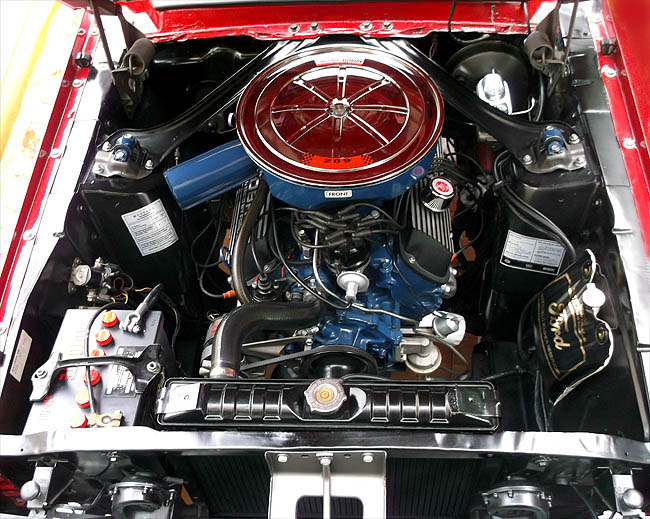 An absolutely pristine engine bay is home to it's born-with numbers matching 289 with every other drivetrain component original to the car right through to it's C4 Cruise-O-Matic transmission. Professionaly rebuilt to factory standards and tuned to perfection this engine runs as good as it did the day it left the San Jose assembly plant in 1967.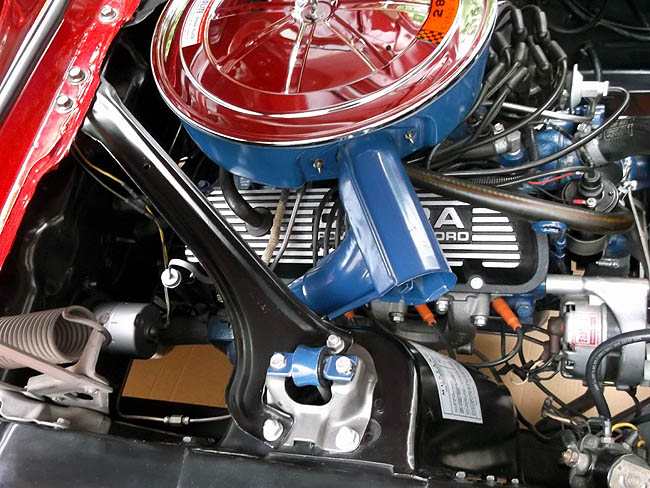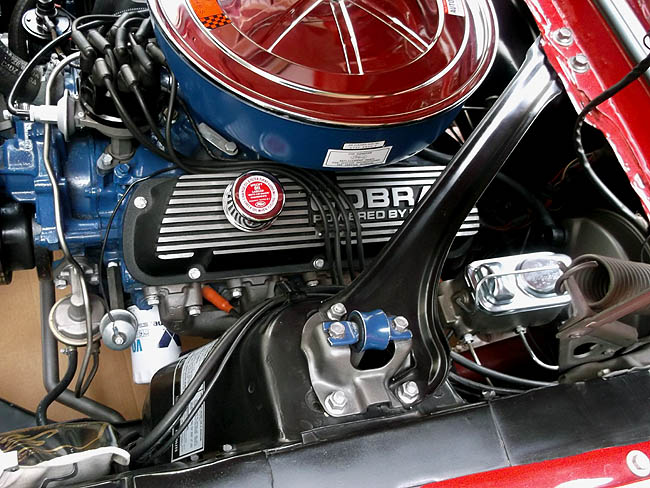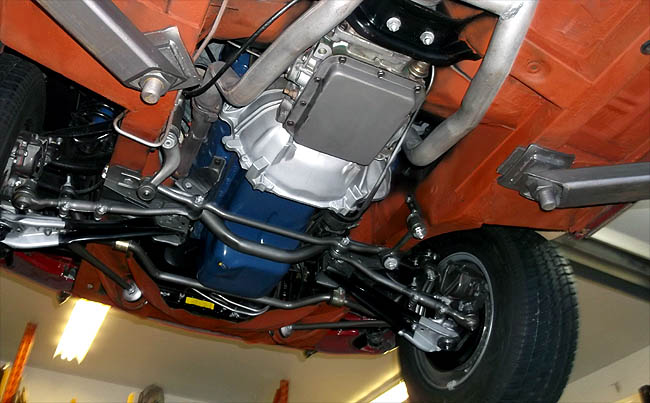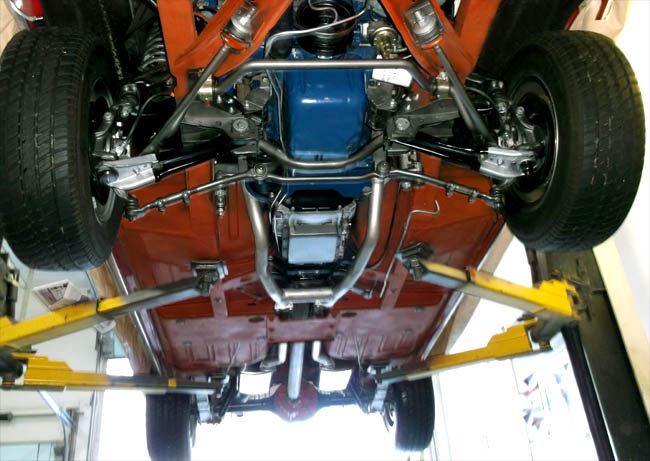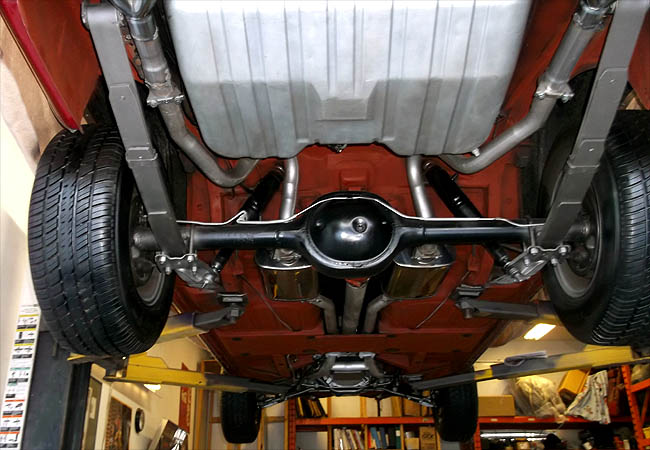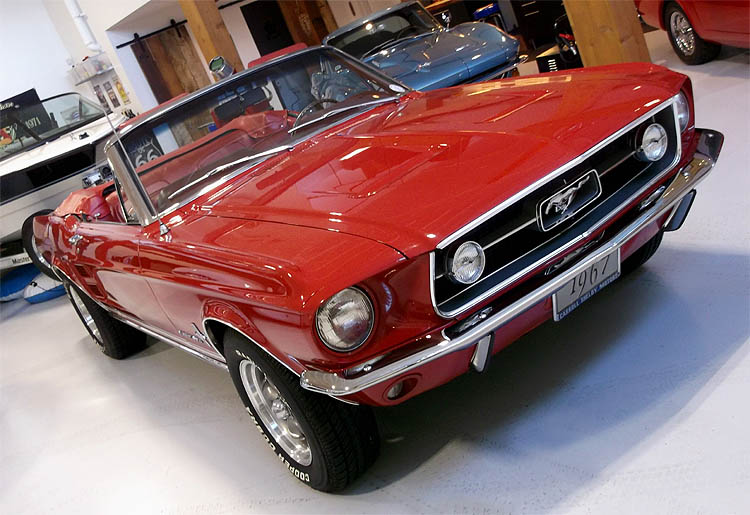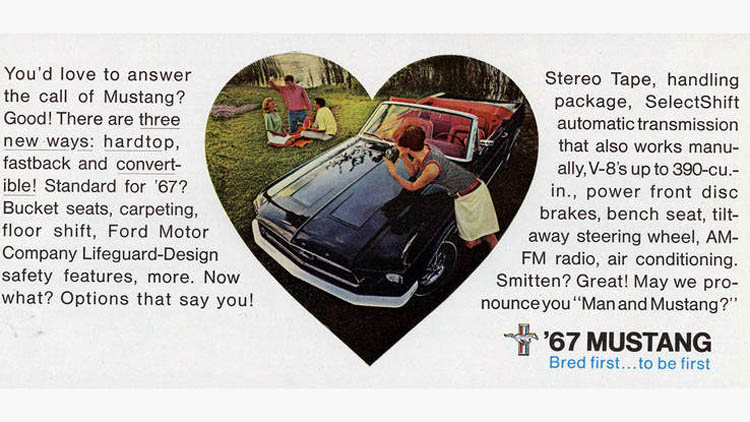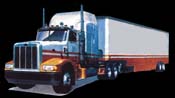 Fast shipping arranged
to anywhere in the world
Contact:
Email: Detroit60cars@aol.com
Business Hours: Monday - Saturday 9am to 5pm Pacific Standard Time. Closed Sundays.
Sales Phone: (604) 617 2225
Copyright 1998 Detroit60.com.